Nespresso Makes Starbucks Signature Blends Available as Capsules
There's a new range of Nespresso coffee capsules available consisting of six signature Starbucks blends that you can enjoy without waiting in line and dealing with all the other regular morning coffee order drama. The range includes Starbucks blends and single-origin coffees, all made from 100% high-quality Arabica coffee, ethically sourced from farmers in the world's premier coffee-growing regions.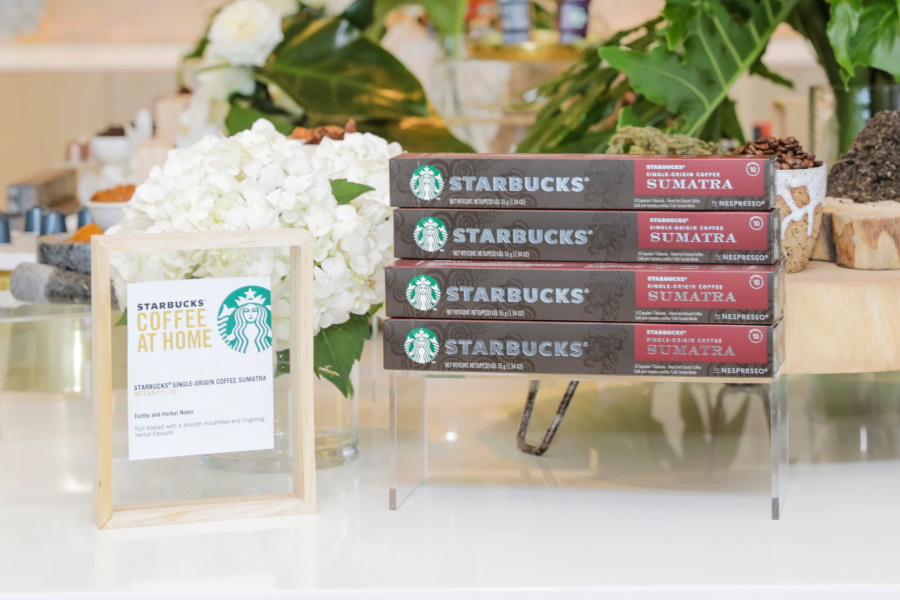 From Starbucks Blonde Roast right through to the dark Espresso Roast, the coffees are listed below in order of intensity:
Starbucks Blonde Espresso Roast A balanced light roast of Latin American coffee beans that has vibrant, sweet notes (Intensity – 6)
Starbucks Single-Origin Colombia A single-origin medium roast with round, juicy flavours and a signature nutty finish (Intensity – 7)
Starbucks House Blend Lungo A balanced medium roast with notes of cocoa, chestnuts and just a hint of sweetness – perfect for those that enjoy a longer cup of coffee (Intensity – 8)
Starbucks Single-Origin Sumatra A full-bodied dark roast sourced from the Indonesian islands, known for its earthy, spicy flavours (Intensity – 10)
Starbucks Caffé Verona An intense dark roast with a sweet, cocoa aroma named after the Italian coffee capital (Intensity – 10)
Starbucks Espresso Roast A rich, dark roast that balances bold flavour with the sweet caramel notes (Intensity – 11)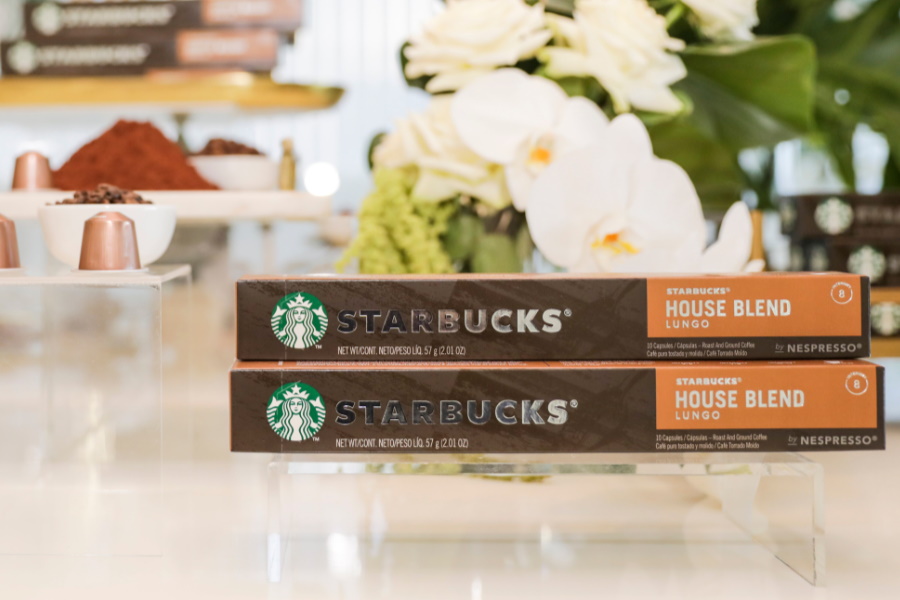 "We are proud to be working with Starbucks, a global coffee brand that shares our passion for quality coffee and craftsmanship," said Martin Brown, the Nestlé Oceania Director of e-Business. "We are now offering coffee drinkers the premium experience at home with the Starbucks coffee they love."
CEO of Starbucks Australia, Chris Garlick added: "The Starbucks by Nespresso partnership now provides an exciting opportunity for us to offer our premium coffee to even more Australians, with a range tailored to a variety of tastes and lifestyles."
The Starbucks by Nespresso range is available now from wherever you typically buy your Nespresso capsules.