The Little-Known Indian Whiskey That Beat Out the World's Best
In a historic victory for the tiny Indian state of Goa, this South Asian whisky from the Paul John Distillery has taken out a top three gong in Jim Murray's Whisky Bible, knocking out the competition ahead of its worldwide release in November.
Paul John's newly-awarded Mithuna whisky is the product of India's west coast, where Indian and Portuguese cultures intermix for a kaleidoscope of culture and flavours. Now delivering one of the world's top drops, as voted by Jim Murray, Goa sits aside some of the great American and Scottish whiskies in the hallowed halls of his hugely-influential Whisky Bible.
You'll also like:
Blanton's Straight From the Barrel is Coming Home to the US
Archie Rose Single Malt Whisky is Well Worth the Wait
Expert Names the Best Whiskies in the World For 2020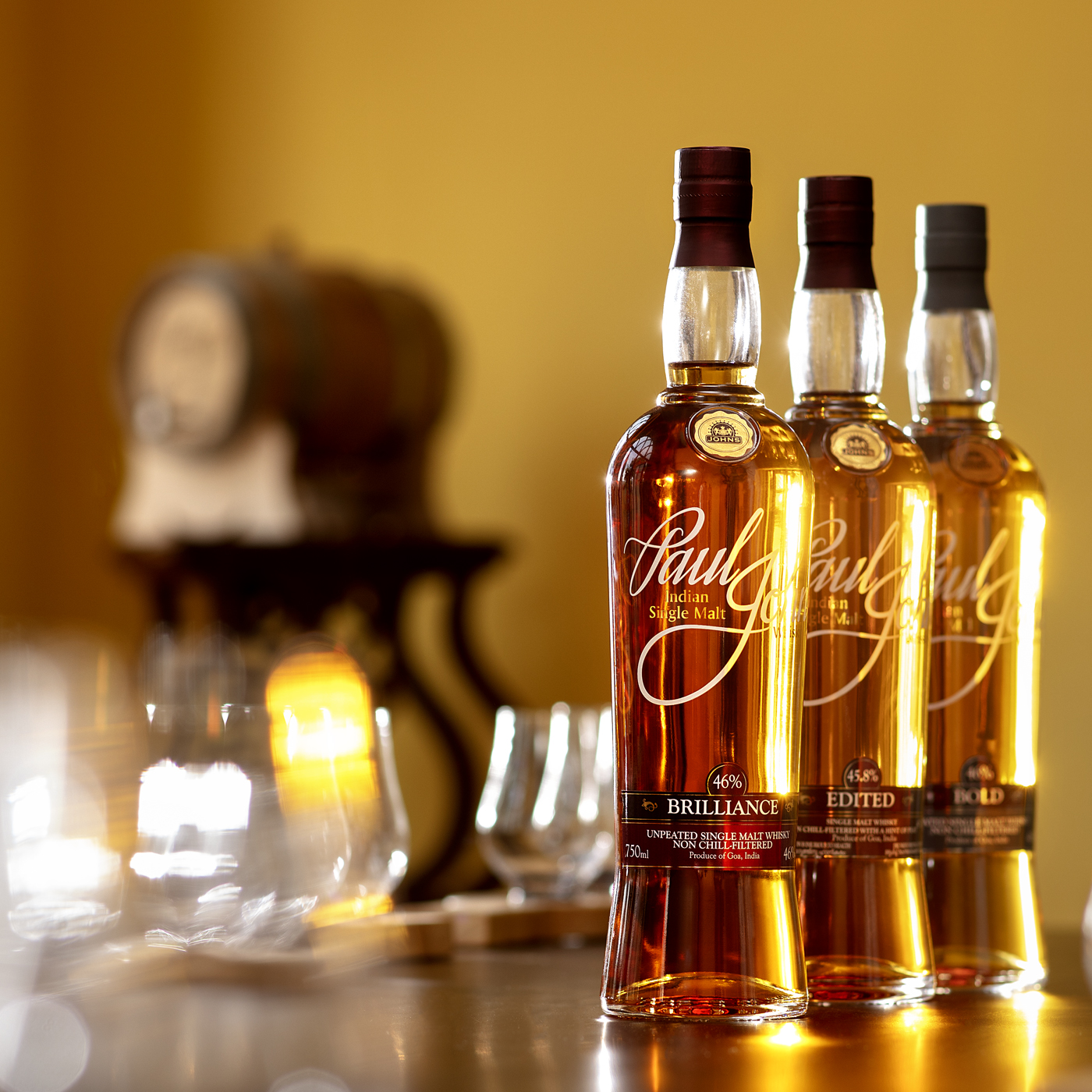 Awarding Mithuna a mighty score of 97, Murray described the drink as pretty close to its cultural definition of ultimate. In the 2021 edition of the Whisky Bible, Murray says, "If Mithuna means 'Ultimate,' then it is the perfect name. Or maybe Mithuna means 'Perfect,' then it is pretty close. It is that very rarest of things. And, if nothing else, announces Paul John Distillery on the world stage of truly great distilleries. This is a whisky to devour…while it devours you."
As part of Paul John's zodiac series, the whisky follows its predecessor Kanya, which was named Asian Whisky of the Year in the 2018 edition of Jim Murray's Whisky Bible with a score of 96.
Produced by the Sazerac Company, Company President and Chief Executive Officer, Mark Brown, Sazerac said he was "over the moon with this accolade," acknowledging that "India is not generally known for its whiskies so we're incredibly proud and frankly".
"To have our whisky named the second and third finest whiskies in the world is astonishing, especially following last year's three top spots in the Whisky Bible. It is truly a testament of the skill and dedication of not only our Master Distillers Harlen Wheatley at Buffalo Trace Distillery, and Michael D'Souza at Paul John Distillery, but to all of our team members at Sazerac. We could not be happier and motivated to continue our quest to create the world's best whisky".
You'll also like:
Blanton's Straight From the Barrel is Coming Home to the US
Archie Rose Single Malt Whisky is Well Worth the Wait
Expert Names the Best Whiskies in the World For 2020