Celebrating 70-years of unbroken vintage releases, Grange is one of the world's most collected wines. With an Australian identity that challenges those of even our most famous stars, its consistency and aging potential is simply unmatched. The stories and philosophies behind each vintage bring a timeless quality, making these wines special and compelling for collectors and drinkers around the world. And for this limited edition release, the brand is honing in on the technical details like never before. Unveiling a limited edition record player console to commemorate the 70th anniversary of Grange.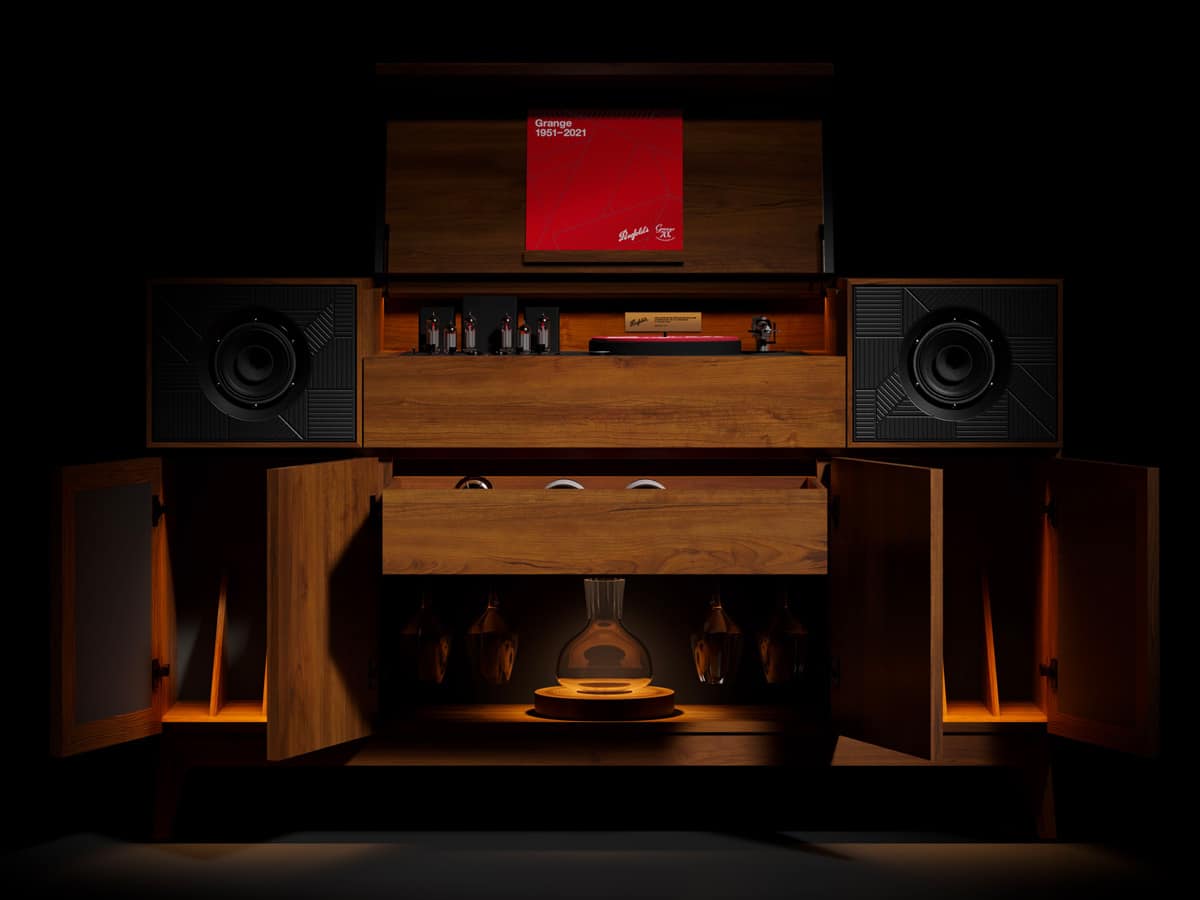 70-Years of Grange
Since founders Dr Christopher and Mary Penfold planted the vine cuttings they carried on their voyage over to Australia in 1844, Penfolds has played a pivotal role in the evolution of winemaking in the country. History was made when Max Schubert became the company's first Chief Winemaker in 1948. And he brought Penfolds to the global stage with the creation of Penfolds Grange in 1951, and his experimental 'Bin 1 Grange Hermitage'. Probably the most important bottle of wine ever produced in Australia, its price today reflects the history of which Grange embodies, regularly fetching upwards of AU$100,000 at auction.
In the years since, the medals came quickly and often, as Grange became one of the most revered wines around the world. In 1988, Schubert was named Decanter Magazine's Man of the Year, and on the 50th anniversary of its birth, Penfolds Grange was given a heritage listing in South Australia.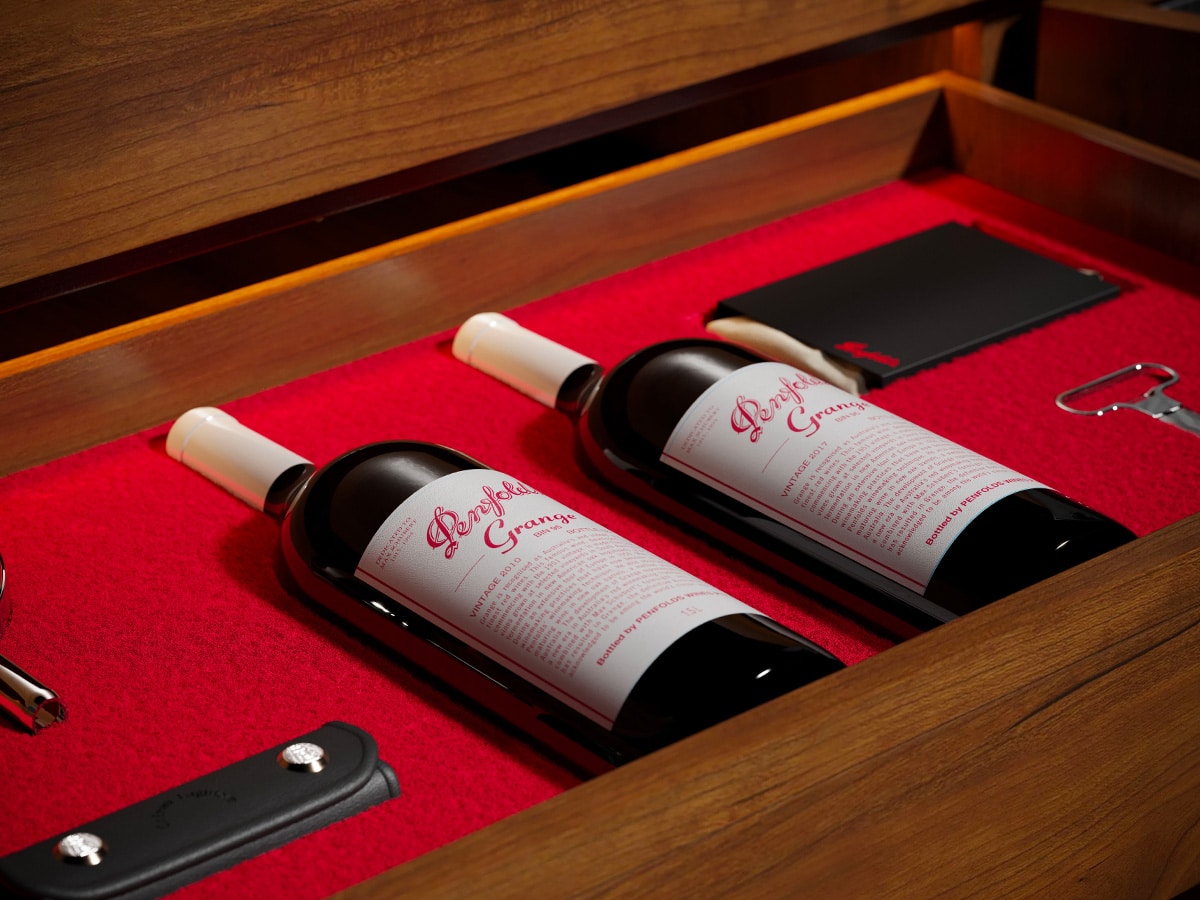 70 More Years of Grange
Never one to rest on its laurels, Penfolds has released one of its most innovative projects to date. Celebrating the 70th Anniversary of Grange by unveiling a limited edition record player console with space for two special magnums. The brand partnered with SYMBOL Audio – a New York-based design studio and vinyl LP storage cabinet manufacturer – to mix together time-honoured analog electronics with digital technology. Paying homage with an "all in one" console design from the 1950s, the same decade Grange was first created.
Grange creator, Max Schubert loved music. As a member of the local record club, his collection was as diverse as his palate, known to entertain guests with his selection of great music and world-class wine. And this machine is as exquisite as the contents it contains. Created using time-honoured techniques totalling more than 100 hours of work, only seven individually crafted pieces have been produced globally. The fact remains that music accompanies wine as much as it enhances the connection between it. Both art forms are precise, emotive, and multisensory; it is a part of Penfolds everyday vernacular and is often used in describing the Grange palate.
As if a symphony, parallels are drawn between the creation of a blend and the marriage of voice and instrument. Inside, wine lovers are welcomed by the rare 'White Capsule' release Grange magnum duo of vintage 2010 and 2017. Hidden within the wine console compartment that also houses a suite of luxury accessories including a hand-blown Grange Decanter, crafted by leading Australian glass artist and designer, Nick Mount.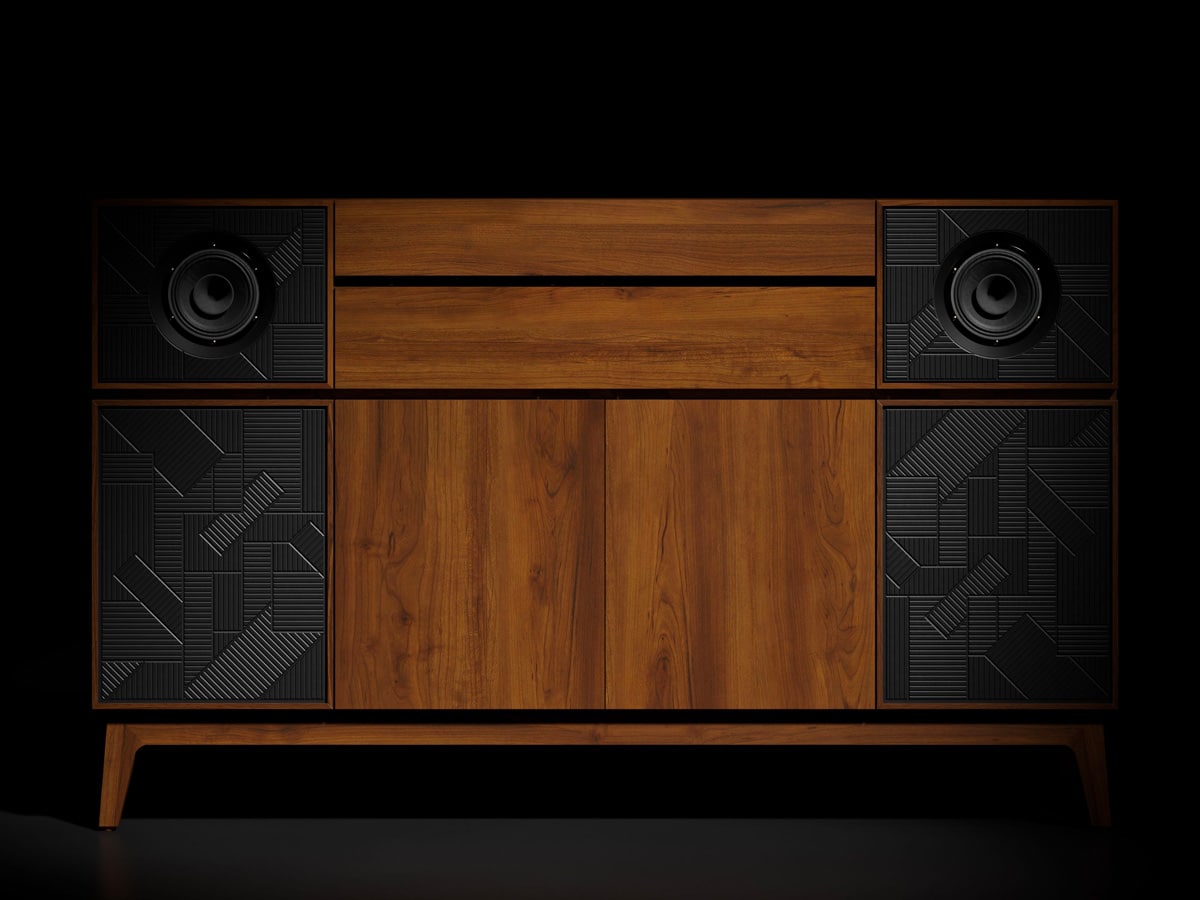 Features:
Hidden wine compartment for two x Penfolds Grange Magnum bottles
Custom Penfolds turntable mat
Vinyl record storage cabinet
Inverted wine glass storage for eight glasses
Audiophile-grade Bluetooth receiver for streaming
Custom hand-built amplifier with a warm traditional sound
Audiophile-grade, belt-driven turntable
6.5" full-range speakers
A 300-watt powered 8" subwoofer
Customisable owners' plate 
Customisable speaker grill lacquer finish (jet black, slate grey or glacier white)
Hand-blown Grange Decanter by Australian glass artist and designer Nick Mount 
Eight x Riedel Extreme Shiraz Glasses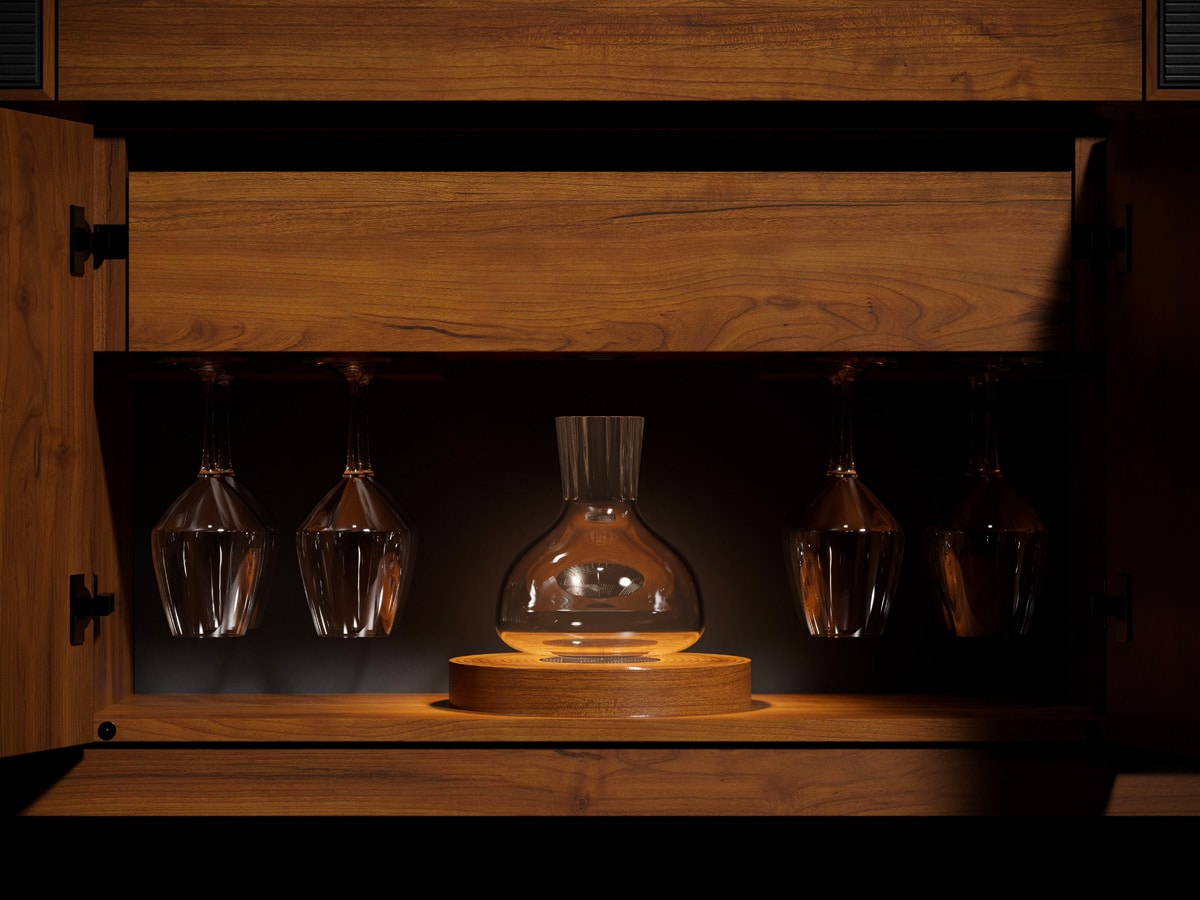 Like all great music tracks, Penfolds winemaking builds in intensity to the inevitable crescendo symbolised by a pair of magnum Grange bottles 2010 and 2017. Celebrating 70-years with a culmination between the epitome of the music and wine region analogy. The Grange 70th Anniversary Record Player perfectly captures the thrilling essence of the brand at its peak. For more information and to express your interest in one of seven limited edition record player consoles. Follow the link below. RRP $95,000 AUD per console.