Score Free Beer For You and Your Dog with BrewDog's New Scheme
It's a venn diagram of a man's best friend – dogs and beer. And thanks to BrewDog and their national beer scheme, dog-loving Aussies and their four-legged friends can score a free beer. Celebrating the release of BrewDog's first Aussie-brewed headline range, furry-friends and their companions will score some of that famed Punk IPA, fresh from the BrewDog Brewery in Brisbane. Launched on National Dog Day, the trailblazing team over at BrewDog has announced a new scheme that could rival anything Scotty From Marketing could come up with. Introducing DogKeeper, "a national 'beer scheme' offering free beer to dog-loving Aussies and their four-legged friends who have supported them through the pandemic."
You'll also like:
Father's Day Gift Guide 2020 – The Booze Hound
Heaps Normal's Quiet XPA is Craft Beer Without the Hangover
Raise a Glass to Good Pair Days' Father's Day Wine and Socks Combo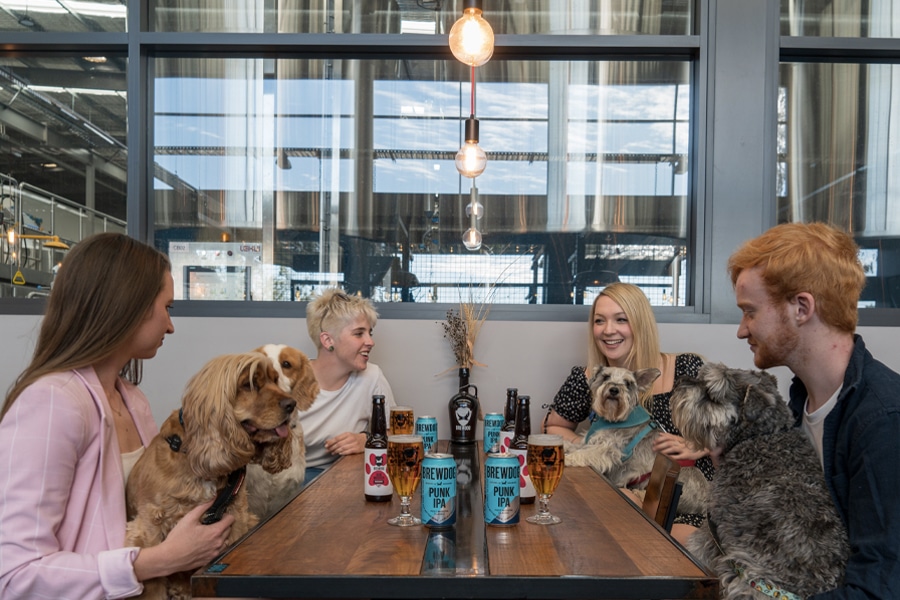 Celebrating the launch of BrewDog's first headliner beers brewed on Australian soil, this stimulus package will give 50 dog-loving Aussies a DogKeeper package, filled to the brim with quality craft beer. Also available from BrewDog's online store come Monday 31 August, winners will be treated to the full Aussie-brewed headliner range including the beer that started their craft beer revolution, Punk IPA. Joining the Punk will be the Hazy Jane New England IPA, Elvis Juice Grapefruit Infused IPA, a West Coast classic Pale Ale, and a unique Subwoofer IPA that can be lapped up by man's best friend. Each package will be available for AUD$25, with flat-rate delivery at only $15 no matter how many you buy.
So how do you win? Well, the BrewDog's stimulus measures are only eligible for dog-owning, craft-beer devotees. To enter, simply upload a photo of yourself and your dog to Instagram by 2 September and explain how their dog has helped them through the pandemic. Don't forget to add the hashtag #BrewDogKeeper and tag @brewdogau when you do.
Fifty lucky Aussie dog lovers will then be awarded the DogKeeper package and their free beer. It comes as BrewDog embarks on an exciting new expansion down under. In addition to their new e-commerce site, BrewDog opened the doors to their state-of-the-art Australian Brewery and Taproom in Brisbane last year. Offering Aussies the freshest craft beer possible – dispatched the next working day.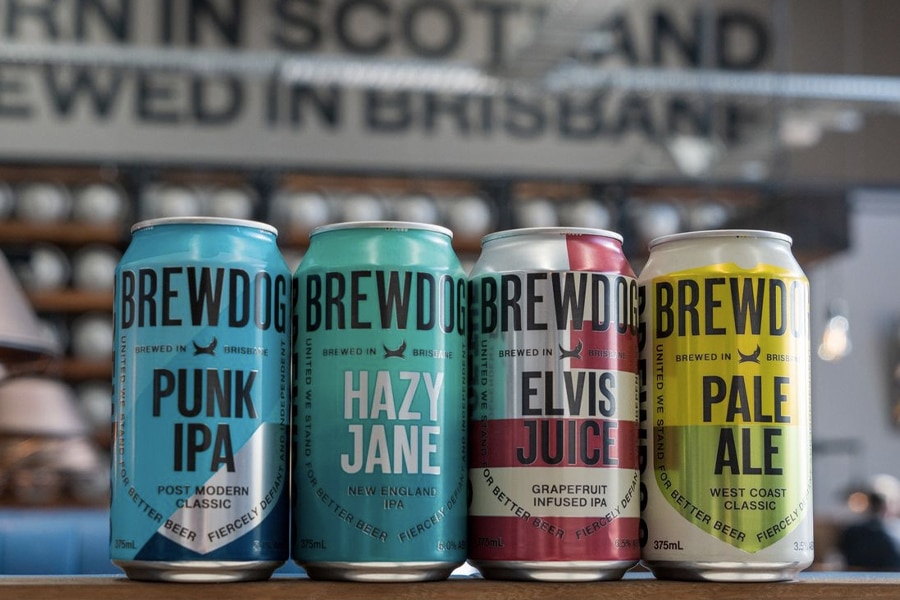 Head of Australian operations at BrewDog, Calvin McDonald is excited about getting their beer into glasses all around the country. "This year certainly hasn't been an easy one for anyone, so what better way to celebrate the launch of our site than by acknowledging all those awesome four-legged friends who are helping us through," said McDonald.
"We couldn't be happier with the quality of the beers coming out of Brisbane – the brewery has an excellent kit that is capable of nailing all styles, so we're excited to build this even further with new products and collaborations." Now within days of being fully established down under, BrewDog is continuing to work hard "to establish strong Aussie roots". Planning to brew Australian-inspired beers using local ingredients, the company will also be opening up for Brisbane brewery tours next week, as well as a beer school at the DogTap taproom where locals can book in for a tutored beer tasting session.
Taking inspiration from pouring the best craft beer from across the Sunshine State, Brewdog is on its way to becoming the next institution for quality craft beer here in Australia. The DogKeeper packages are priced at AUD$25 and will be available on the brewer's website from Monday and includes one of each of the Aussie-brewed headliner beers and one Subwoofer IPA. You can also score a 16-can Aussie mixed pack via the link below.
You'll also like:
Father's Day Gift Guide 2020 – The Booze Hound
Heaps Normal's Quiet XPA is Craft Beer Without the Hangover
Raise a Glass to Good Pair Days' Father's Day Wine and Socks Combo