Still Austin's Straight Bourbon Whiskey is a Homegrown Home Run
By our own estimation, independent craft distillery Still Austin defied logic with the release of its original bourbon whiskey. Aged for just over a year, the expression offered a palpable tier of depth, complexity, and flavour. Now the brand is back with another release and it too punches well above its age statement. Handmade from 100 per cent Texas grain to glass, Still Austin Straight Bourbon Whiskey makes expert use of its unique and artisanal foundations. Call it yet another triumph for the nascent distillery, which launched only a few years ago in 2015.
You'll also like:
Still Austin's Delicious Bourbon Whiskey Defies Logic
Scapegrace Gin Comes from the Bottom of the World
To Peat or Not to Peat: The Whisky Drinker's Dilemma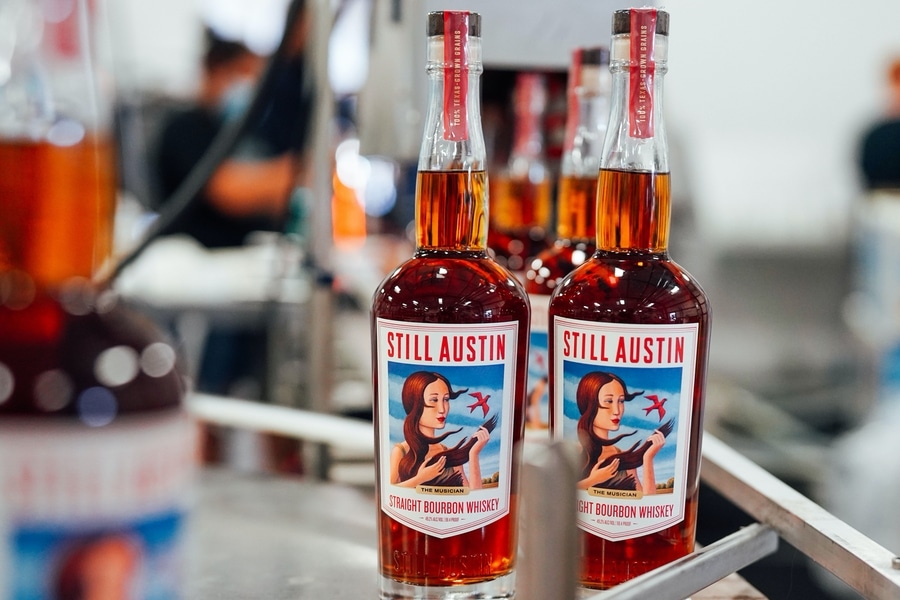 According to legend, Texas' rapid and extreme temperature swings help speed up the maturation process. This might sound like a gimmick to some, but the proof is in the juice. First, we have the whiskey's natural colour of reddish amber and then its complex nose of cherry, banana, pineapple, spice, and coconut, with hints of milk chocolate. Already, the liquid's 25 per cent Elbon rye content is making itself known.
The taste is similarly reminiscent of a classic rye, melding notes of cherry, almond, brown butter, oak, grain, and banana in a spicy stew. Oaky undertones carry through to the finish and come as a genuine surprise, given the spirit's relatively young age of at least two years. Perhaps there's something to the whole Texas weather concept after all. The distillery also employs a six-month slow water reduction technique to maximise flavour, balance, and creamy texture.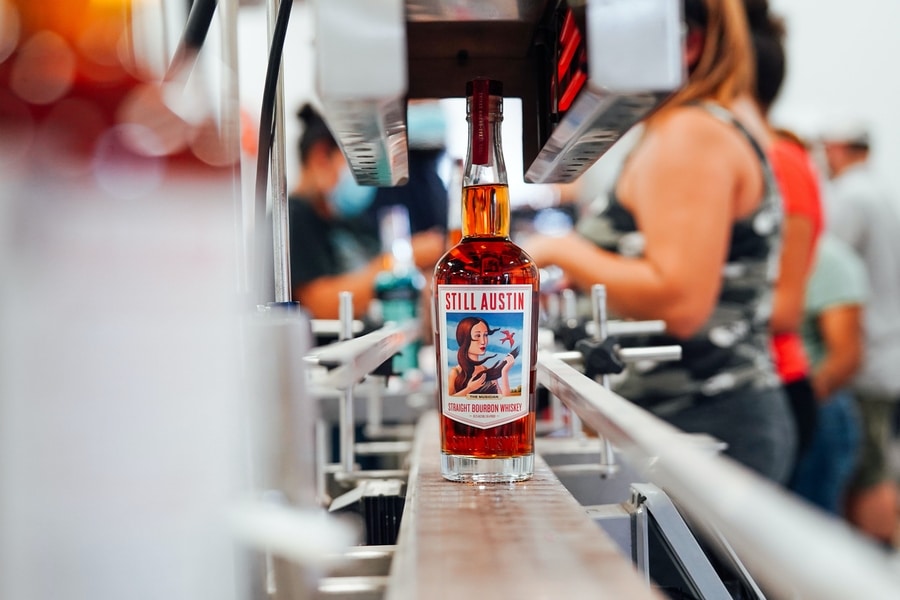 Still Austin's new flagship whiskey is the work of Head Distiller John Schrepel, Master Blender Nancy Fraley, and veteran Master Distiller Mike Delevante. Both individually and collectively, the team brings copious experience and expertise to the table. Making use of both a 42-foot-column nicknamed "Nancy" and her sister, aka "The Queen," they get wildly creative in their search for new flavours.
According to CEO Chris Seals, the whiskey is also an "expression of true Texas terroir." He goes on to say that it's "the distillation of all we are, and of all that has created us. We've managed to bottle the inclusive spirit of our home city; a complex bourbon with substance, flair, and finesse."
To drive home the local vibe, Texas-based artist Marc Burckhardt created a series of Austin-themed portraits for the bottling program. First up is the Musician and she encapsulates Austin's global reputation as a hub for musicality, creativity, and innovation. Future figures will include the Naturalist, the Writer, the Visionary, and the Artist. It's but the finishing touch on a signature product and one that never ceases to surprise.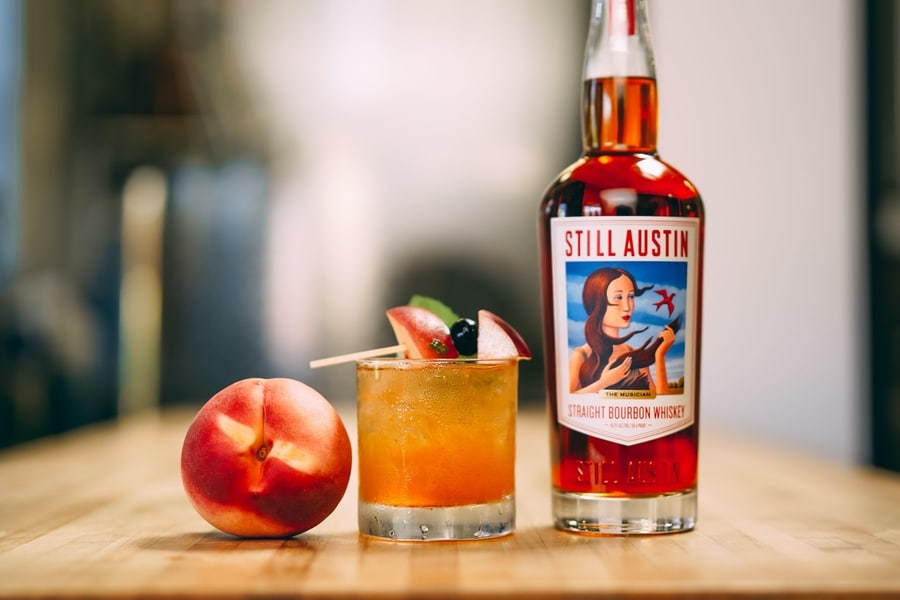 You'll also like:
Still Austin's Delicious Bourbon Whiskey Defies Logic
Scapegrace Gin Comes from the Bottom of the World
To Peat or Not to Peat: The Whisky Drinker's Dilemma