We can always rely on Talisker to deliver something special and the iconic distillery's latest release proves that once again. With a legacy that stretches back almost 200 years, Talisker has long used the elemental wildness and harsh beauty of its birthplace on the shores of the Isle of Skye as a potent source of inspiration. This approach has seen it achieve a level of whisky mastery that's difficult to fathom, and with that comes a powerful hunger to always craft something innovative for passionate whisky lovers everywhere.
It's only through this combination of hard-earned skill and the impassioned pursuit of innovation that Talisker has built one of the greatest catalogues of whisky in the world. And it's by that same pairing that we're now presented with Talisker 45-Year-Old: Glacial Edge. The first such age statement from the distillery, Glacial Edge harnesses the primal factors of time and Arctic cold (yes, you read that right) to create an experience quite unlike any other.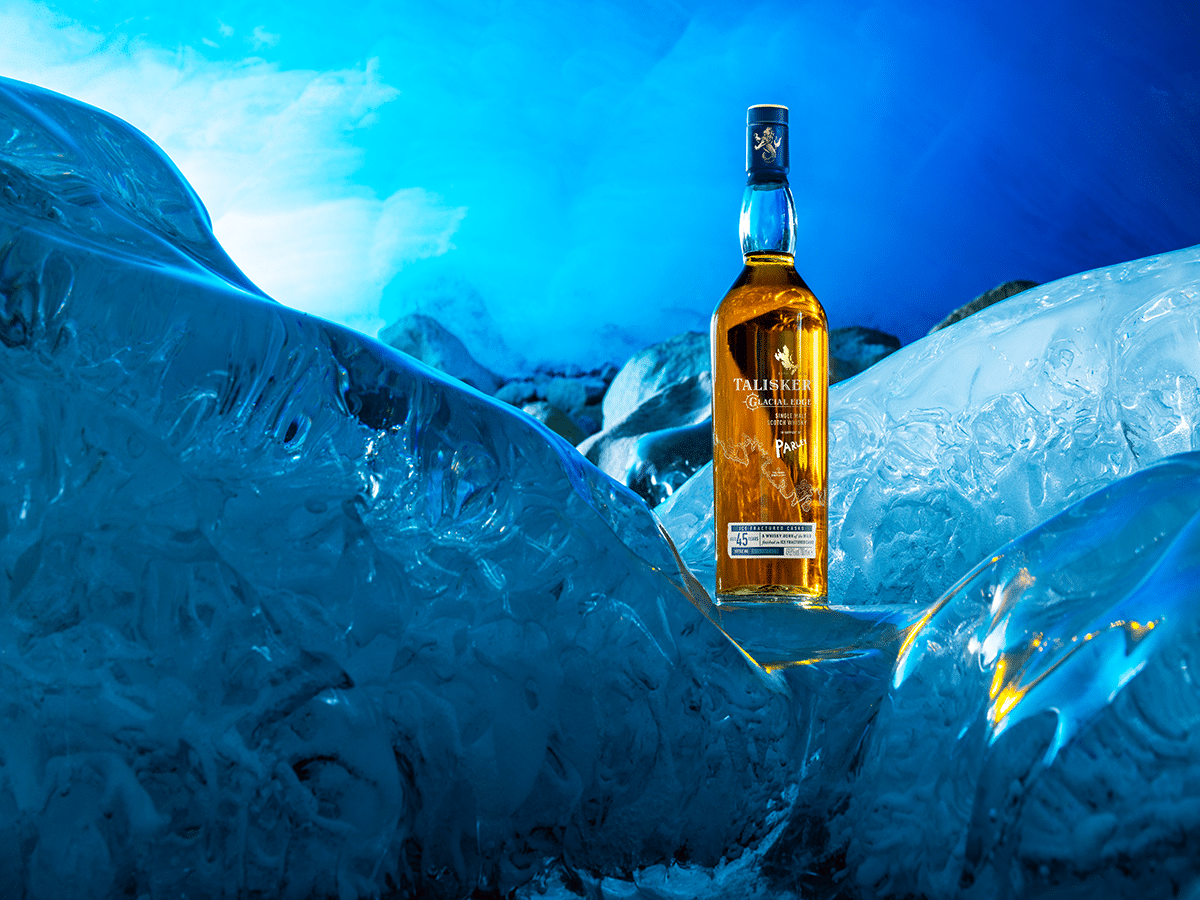 As Cold as Ice
Boasting a unique and complex flavour that stands apart within whisky's ranks, Glacial Edge is Talisker's third release in a series of wild experiments known as the Talisker Xpedition Oak Series. Each of these has pushed the envelope in terms of whisky craft, but Glacial Edge is undoubtedly its pinnacle.
The result of a decades-long ageing process, Glacial Edge was always going to be something remarkable. However, that wasn't enough for Talisker. As a result, its whisky specialists took twelve heavily charred American Oak ex-Bourbon casks on a glacial voyage to the ice fields of Canada, where they were exposed to sub-zero temperatures and frigid Arctic winds. This enabled precious whisky to soak deeper into the casks, obtaining spicier and sweeter aromas as it did so. The final result reveals layers of unexplored richness and complexity within Talisker's already revered character, imbuing every sip with a thrilling hint of the untamed.
Taste the Wild
This glorious liquid with its glowing shade of pale amber offers up a rich, dry, and mellow nose with a hint of light pepper. Top notes of seaweed and iodine sit above sweet aromas of dried fruits and creamy vanilla, while light smoke weaves in and out of hints of sandalwood and almond toffee.
On the palate, it starts with the sweetness of toffee, which gives way to a touch of salt, before growing increasingly peppery to create a striking intensity. The salt and toffee flavours combine to create a sensation of salted caramel. The finish is long, delivering an irresistible chilli pepper effect, paired with a trace of candle-wax. This grows in the aftertaste alongside persistent layers of salt and pepper, while added water shifts this balance in favour of the salt layer, which is partnered with a note of faint smoke. It's really quite an extraordinary journey.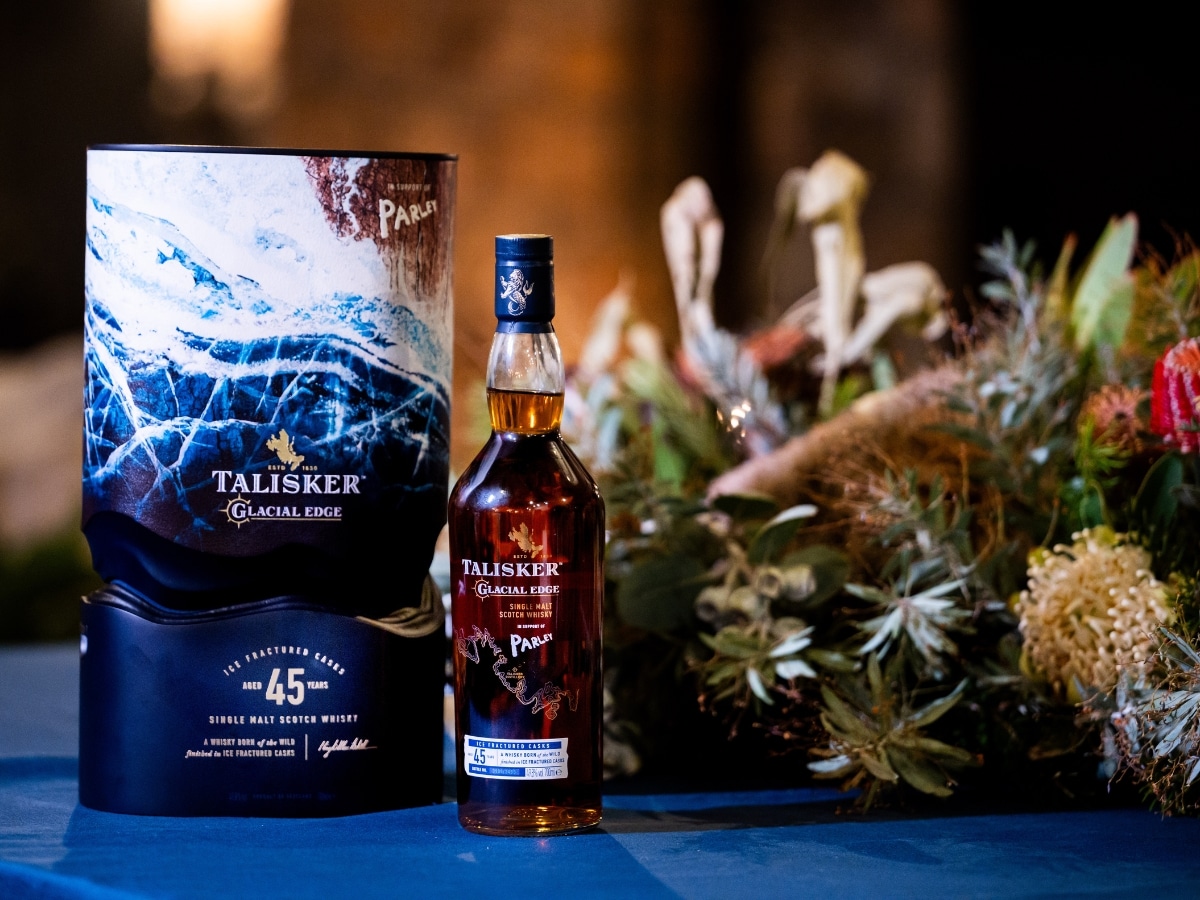 An Adventure Like No Other
Following in the footsteps of previous releases in its Xpedition Oak Series, the creation of the Glacial Edge saw Talisker once again partner with Parley—a global environmental organisation and network of creatives, scientists and innovators. Talisker did so this time around to take in the astounding, harsh beauty of the Northern Hemisphere's glacial regions and harness these elements to enhance its final release.
Talisker 45-Year-Old: Glacial Edge is available at select leading retailers and whisky specialists, https://thewhiskyclub.com.au/, or email [email protected] for RRP $7800. Demand will be high, so you'll need to be quick to secure one for yourself. In the meantime, check out the full Talisker range via the link below.