The West Winds Blows Sweet and Tart in the Wild Plum Gin
When early sailors first arrived on the remote shores of Australia, they did so on the West Winds. Taking their name from those first adventurous few, The West Winds Premium Australian Gin is releasing the next version of their gin, the West Winds Wild Plum Gin.
The 2020 release of the Wild Plum Gin follows up on the successful 2019 bottling, which completely sold out. For this year's vintage, West Winds harvested Davidson plums and Sloe berries mixed with Banksia honey, both native to Australia and filled with the earthy quality of that remote land.
You'll also like:
Bombay Sapphire Has Launched a Double-Serve G&T Can
18 Best Hard Seltzer Brands to Crack Into
How To Start Your Own Tasmanian Whisky Label on a Budget
The Davidson plums are found in the rainforests of Australia's north, where they grow in grape-like clusters on trees with narrow, straight trunks. For the Sloe berries, you'll have to venture to the cold mountains of Tasmania, while the Banksia honey is found in Australia's deserts. The plums grant a tart finish to the Gin, which is balanced against the sweetness of the Sloe berries and Banksia honey.
The whole spirit is balanced with citrus notes, for a gin that is both warm and grounding. The deep red color brings to mind the land of this gin's origin as the hot sun sets on the distant horizon of the outback. West Wind recommends enjoying the Wild Plum Gin in a cocktail or served with soda or tonic and an orange wedge for garnish. They also offer many recipes for drinks that feature the sweet, tart flavor of the plum gin.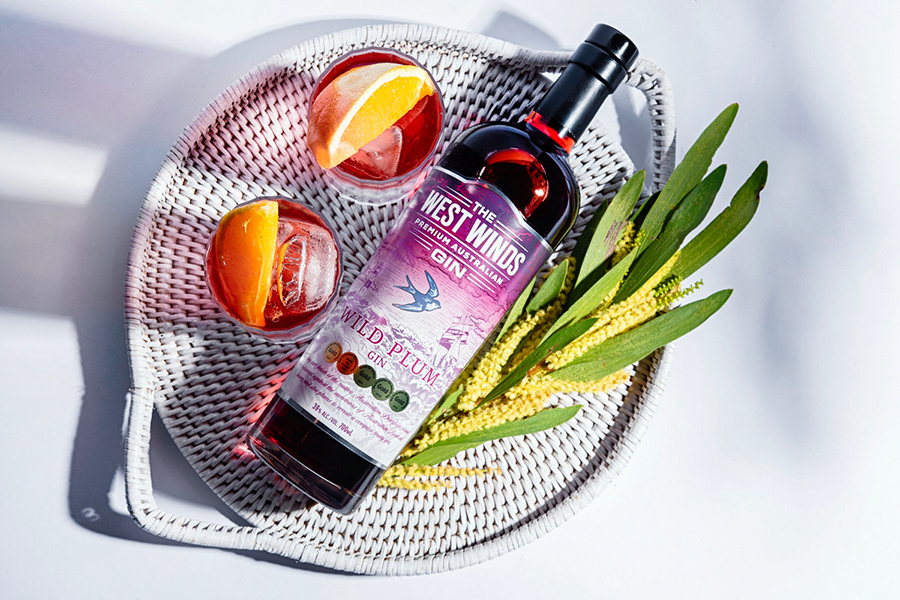 You can get your own bottle of the West Winds Wild Plum Gin directly from their website for AUD$84.99, but you'll want to do so quickly. If 2019 taught anything about West Winds, it's that their plum gin moves quickly. Fans from last year will be on the watch for this year's release as well.
You'll also like:
Bombay Sapphire Has Launched a Double-Serve G&T Can
18 Best Hard Seltzer Brands to Crack Into
How To Start Your Own Tasmanian Whisky Label on a Budget