This Bugatti Chiron-Inspired Espresso Machine will Get You Revved Up
If you want to add a little pep to your morning, you'll want to get the Bugatti Etiron Espresso Machine. Inspired by the Chiron, this espresso maker will get you revved up with plenty of caffeine and delicious coffee.
You'll also like:
23 Best Home Espresso Machines for Your Daily Grind
This Blacked-Out Porsche 911 Engine Makes a Mean Espresso
Carhartt Brews Coffee with Military Inspired Espresso Machine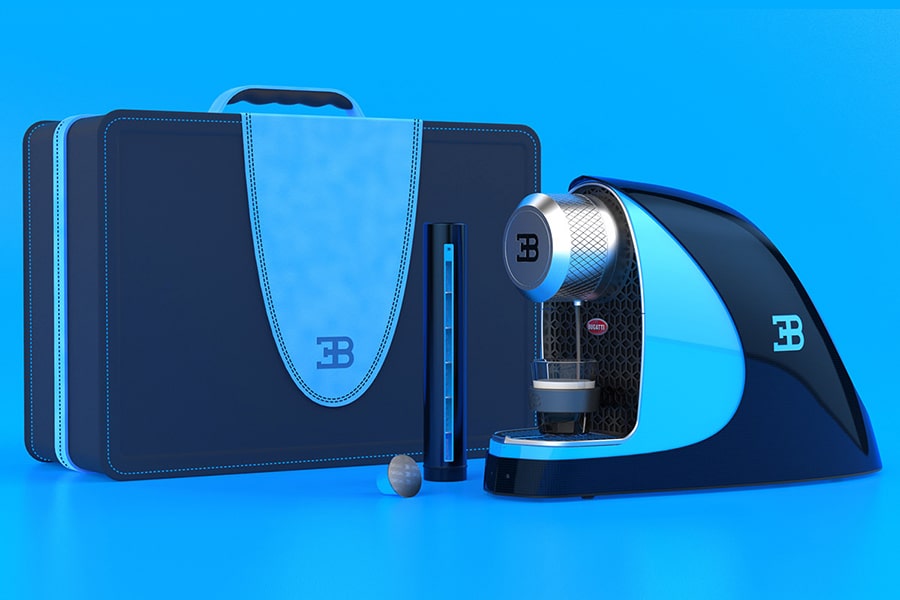 The Etiron is a Nespresso capsule machine that is inspired by the good looks of the Bugatti Chiron. Designed by Fabio Martins, the espresso machine conveys the same adrenaline-pumping attitude that the hypercar does Martins borrowed the black, dark blue and baby blue of the Chiron to colour his take on the pairing. The new espresso machine would also feature the same materials used for the hypercar, including carbon fibre, aluminium, and titanium. The front of the machine features the iconic Chiron grille with the corresponding Bugatti logo. For the pod insert, Martins imagines a large block of milled aluminium. The C shape of the espresso machine mimics the body curves of the Chiron perfectly. The whole affair comes with its own branded carrying case and pod stack. The case is made of what appears to be leather in the same blue colours of the machine. Martins also provides an X-ray look at what the internal workings—or the espresso machine's chassis—would look like. It's not as impressive as what hides under the hood of an actual Chiron, but it's still a great look.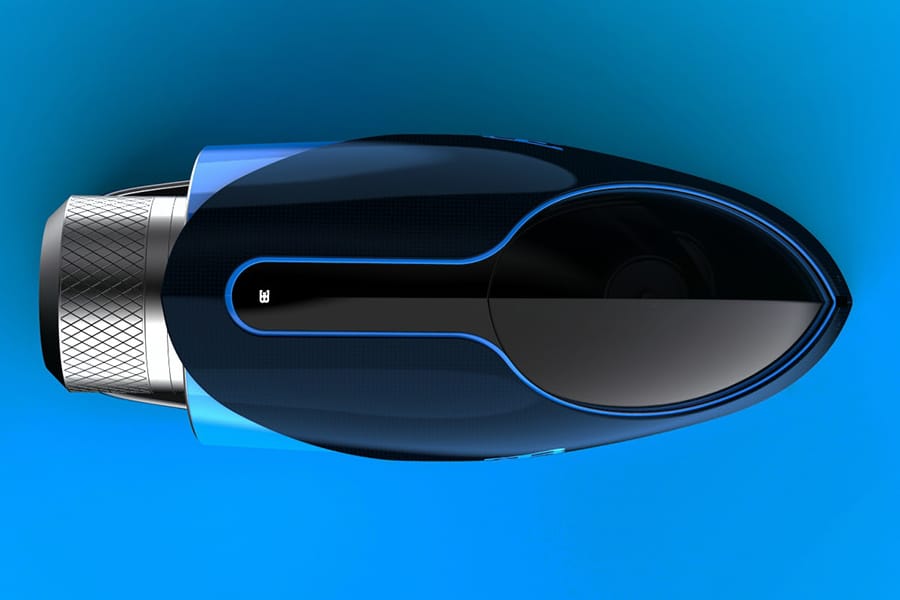 The French automaker isn't actually adding an espresso machine to their product lineup, but it would be a shame for them to not consider it after seeing the incredible work that Martins did. The espresso machine perfectly embodies the luxury and speed of the Chiron. And if the espresso machine lived up to the performance of Bugatti's hypercars, you'd have the fastest cup of coffee to be found anywhere. Hopefully it doesn't come with a similar price tag to the Chiron, though.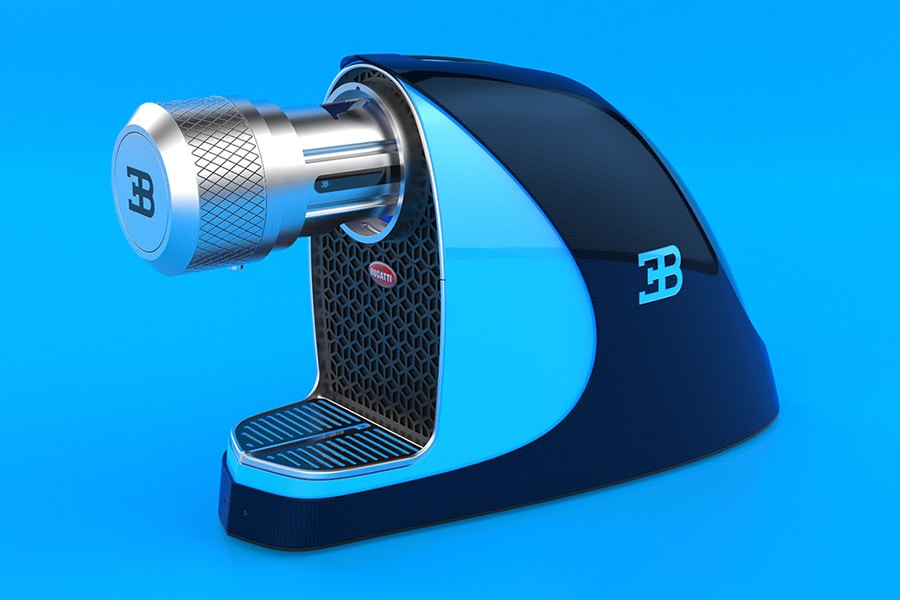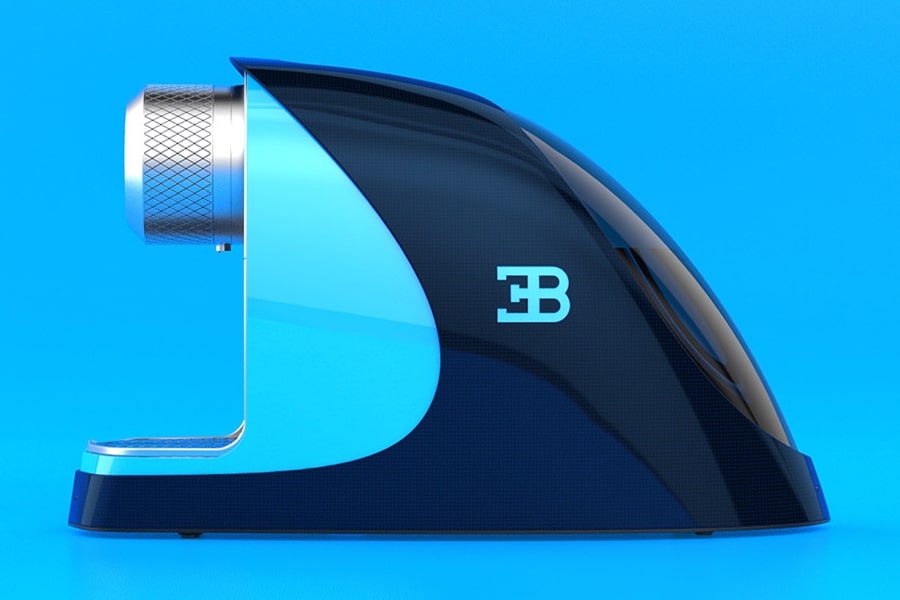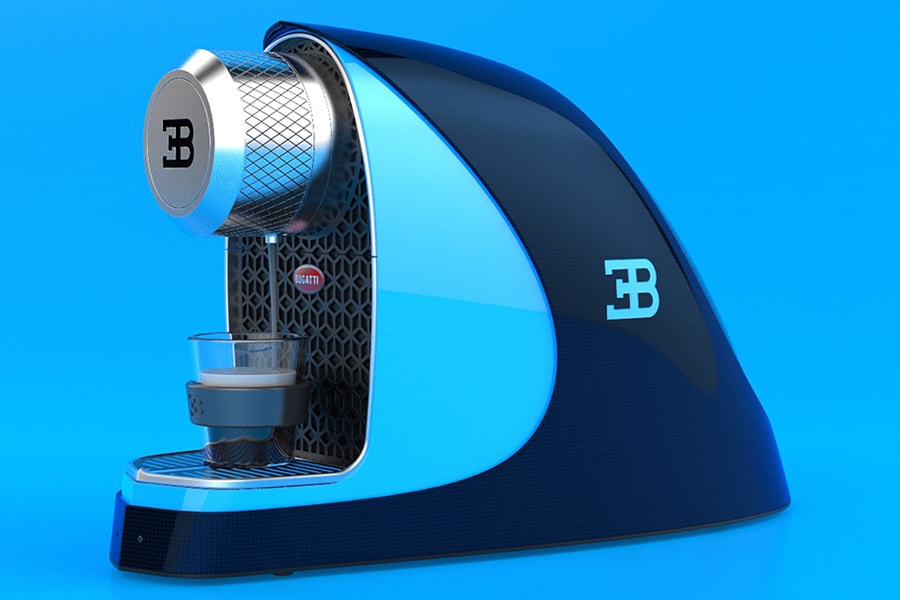 You'll also like:
23 Best Home Espresso Machines for Your Daily Grind
This Blacked-Out Porsche 911 Engine Makes a Mean Espresso
Carhartt Brews Coffee with Military Inspired Espresso Machine