8 Best Crossfit Gyms in Sydney
The best CrossFit gyms in Sydney are unique in their own quirky ways, but they all have two things in common: an unwavering dedication to their community, and a propensity to leave you dripping with sweat and heaving for breath.
After all, CrossFit workouts are some of the baddest in the biz; they're designed to push you to the edge of your physical limits. But they're also a one-way ticket to astounding gains in strength, fitness, and endurance. Better yet, the emphasis on functional movement means the progress you make in the gym translates directly to every aspect of daily life.
The best CrossFit gyms in Sydney house some of the most experienced coaches in the country, all designing workouts at the intersection of weightlifting, gymnastics and metabolic conditioning. And, no matter if you're in the city or the suburbs, they all have a spot in their tribe and a barbell with your name on it.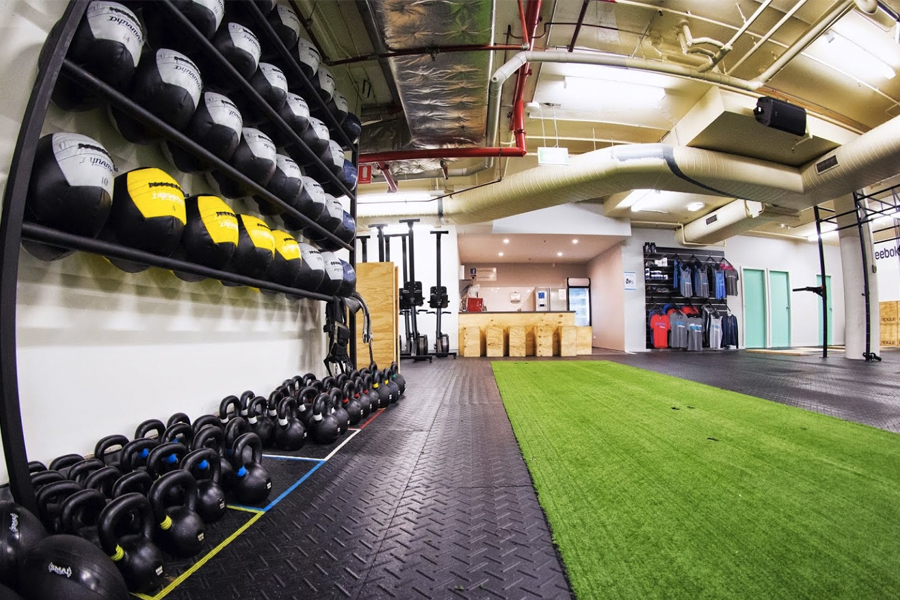 1. CrossFit Athletic
With two locations, one right in the CBD and one on the Northern Beaches, the folks at CrossFit Athletic make it easy to shift your desk-bound butt into action. Their range of carefully tailored approaches to suit athletes of all experience levels makes them one of the best CrossFit gyms in Sydney.
Expert coaches keep a watchful eye as you jump, swing, and heave your way to better fitness in a fun, inclusive, and encouraging environment. Their CrossFit workouts feature a unique combination of gymnastics, lifting, and strength and conditioning movements designed to increase endurance and functional strength.
Address: 3 Chard Rd, Brookvale
Phone: (02) 9939 4444
Trading hours: open 7 days a week
Membership cost: $70/week Unlimited Membership, $66/week Metabolic Conditioning Membership, $38/week Functional Strength Training Membership, $50/week Vitality Plan
Address: Basement Level, 28 Margaret St, Sydney
Phone: (02) 9290 2730
Trading hours: open 7 days a week
Membership cost: $87-96/week Unlimited Membership, $64-73/week Frequent Flyer Membership, $60/week Functional Strength Training Membership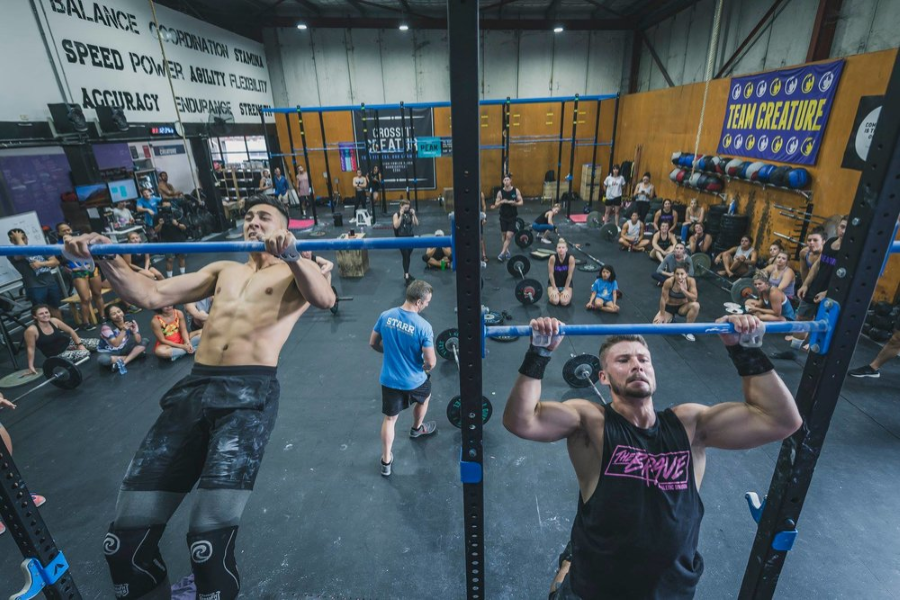 2. Creature Fitness
Struggling to find the time for a workout in a hectic schedule? Creature Fitness has your back.
One of the best CrossFit, weightlifting, and personal training gyms in Sydney, these guys cater toward busy professionals and small business owners. With locations in Marrickville, Edgecliff, and Bondi Junction, they make it easy to fit a much-needed workout into your day.
They make sure the vibe is top-notch by maintaining a welcoming community (there's a documented "no dickheads" policy). Their coaches design a nutrition and fitness program appropriate to you and keep you accountable for your progress.
Locations:
84 New South head Rd, Edgecliff
1/32 Lilian Fowler Pl, Marrickville
173/171 Oxford St, Bondi Junction
Phone: +61 413 789 448
Trading hours: Mon 6am-9pm, Tue-Thu 5:30am-9pm, Fri 6am-8pm, Sat 6m-12pm, Sun 8am-10am
Membership cost: $75-120 Personal Training, $59-85 /week Group Training, $10-59/week Online Coaching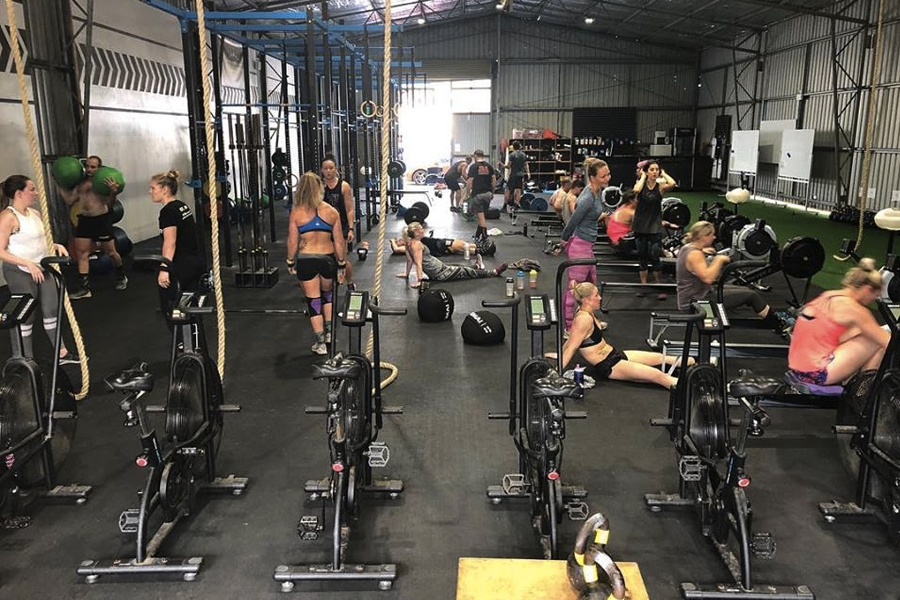 3. CrossFit Norwest
There's a strong emphasis on community that's infused in CrossFit culture. Nowhere is this more apparent than CrossFit Norwest.
They practice their approach to the CrossFit methodology at two locations in Sydney's Hills District. Workouts are performed at high intensity, constantly varied, and focused on functional movements designed to get you fitter and stronger in every aspect of your day to day life.
The schedule is packed with classes that vary to suit athletes of all ages and ability levels. You can expect to encounter their motivating and supporting community vibe at all of them.
Address: 1/36 Groves Ave, Mulgrave
Phone: 0468 865 174
Trading hours: Mon-Sat
Membership cost: $55/week Standard Unlimited, $40/week Student Unlimited, $30/week Standard Twice Weekly, $20/week Student Twice Weekly
Address: 6/233 Annangrove Rd, Annangrove
Phone: 0468 865 174
Trading hours: Mon-Sat
Membership cost: $61/week Standard Unlimited, $46/week Student Unlimited, $36/week Standard Twice Weekly, $26/week Student Twice Weekly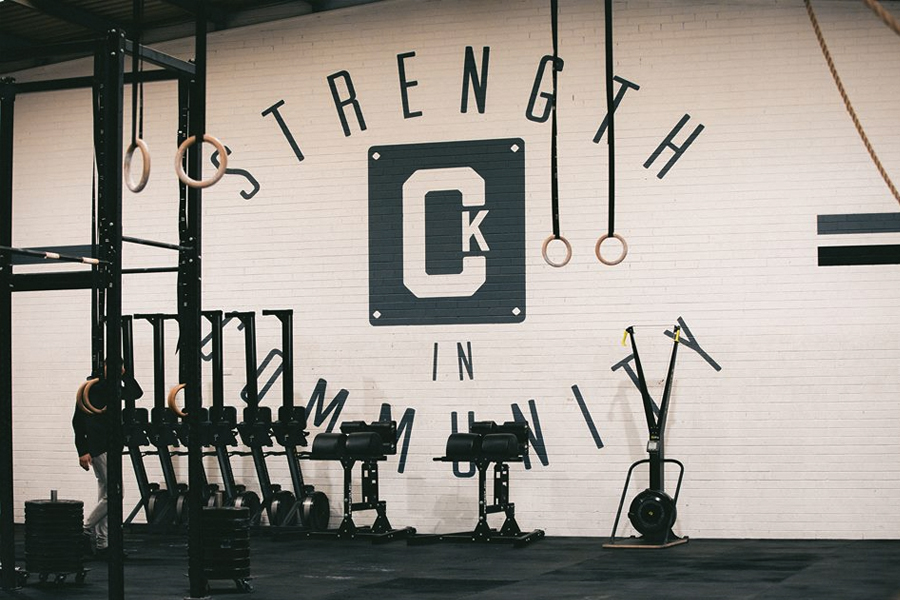 4. CrossFit Kirrawee
Regardless of whether you're a pro looking to level-up your performance or an average Joe determined to switch up the sedentary lifestyle, CrossFit Kirrawee will get you moving like an athlete.
Located in Sydney's South, these guys offer multiple membership options and a timetable chock full of classes, supervised weightlifting sessions, and open gym slots. Their expert instructors will keep you guessing with ever-changing workouts, all aimed to promote functional strength, endurance, and power.
Address: 26 Monro Ave, Kirrawee
Phone: +61 2 8097 5574
Membership cost: $160 Fundamentals (2 classes), $65 Unlimited weekly, $120 Unlimited fortnightly, $255 Unlimited monthly, $2,620 Unlimited yearly, $100 CKFit – fortnightly, $25 class drop in, $250 (10 pack + 1 free)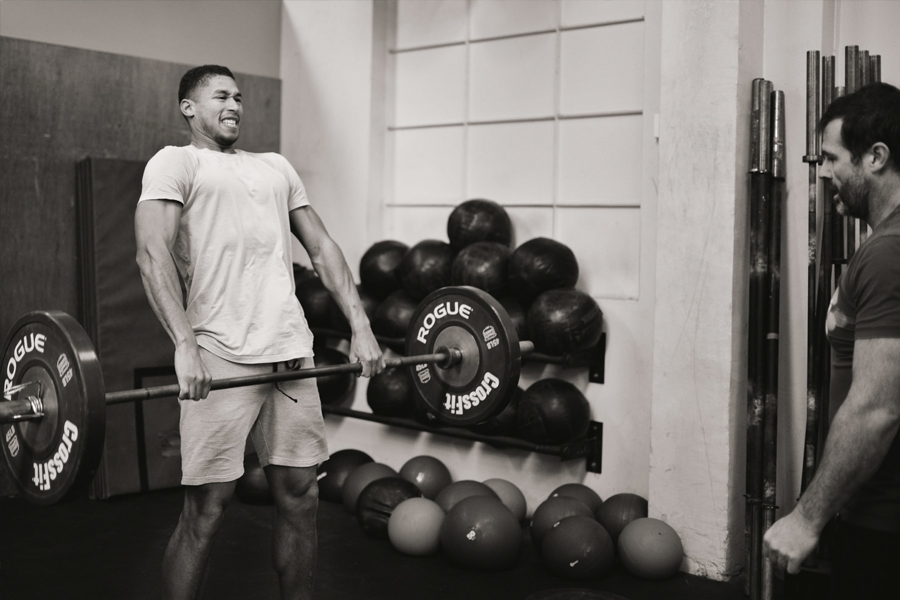 5. CrossFit Active
These CrossFit experts have been in action for a decade. And those years have given them plenty of time to refine CrossFit Active into one of the best CrossFit gyms Sydney's got to offer.
Built on foundational principles of integrity, accountability, and community, these guys will push you to your physical limits and encourage you to maximise your potential every time you step foot on the mats.
Their coaches are world-class, and they offer one of the few coaching programs in the city which aims to train the next generation of CrossFit instructors.
Locations:
12 Cleg St, Artarmon
5/94A Bay Rd, Waverton
Phone: +61 412 874 091
Trading hours: Mon-Fri 5:30am-8pm, Sat 8am-11:30am, Sun 8am-11am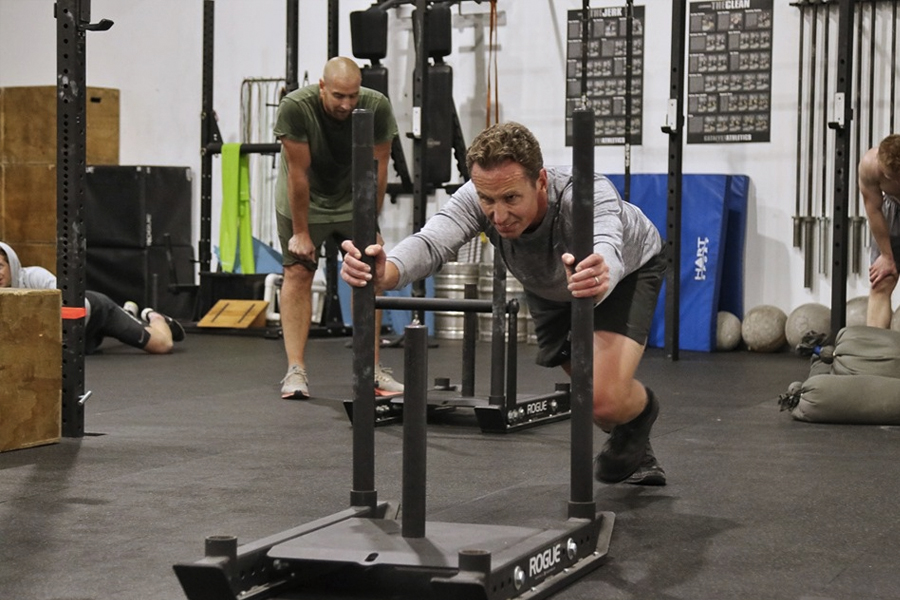 6. Accelerate Strength
If you're strolling through Balmain on Sunday morning and chance upon the sound of tires and sandbags thudding repeatedly into the ground, chances are it's the guys and gals at Accelerate Strength doing their thing.
Their various classes target different areas of fitness. But everything their sessions offer—be it lifting fundamentals, gymnastic agility, or aerobic endurance—are all tied to the classic CrossFit ethos of solidarity and hard work.
Plus, their website is stacked with free guides and resources to help you on your fitness journey.
Address: Unit 17, 5-13 Parsons St, Rozelle
Phone: +61 409 988 094
Trading hours: Mon-Fri 5:30am-8pm, Sat 7am-10am, Sun 8am-9:30am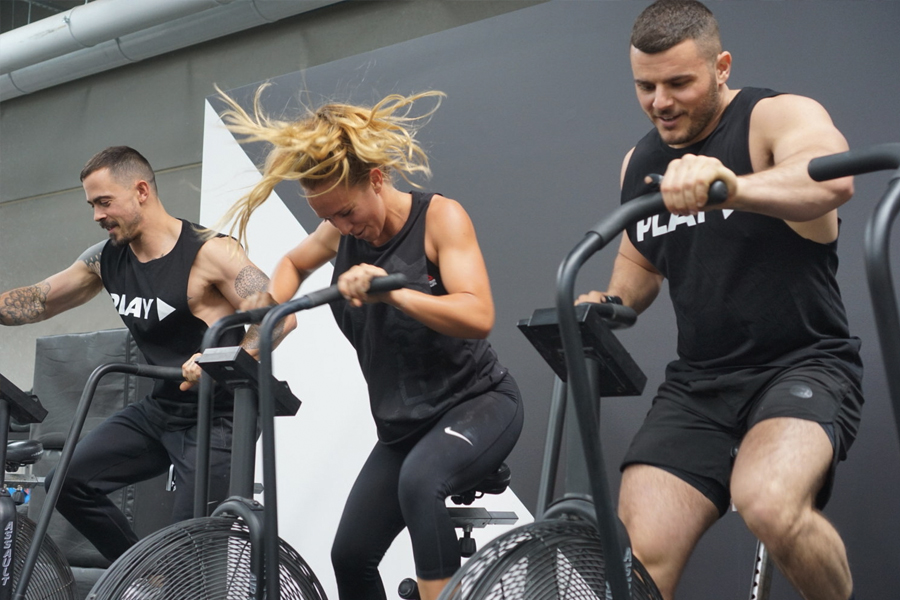 7. Play Movement Co.
Founded by multiple CrossFit Games athlete Kahn Porter, Play Movement Co. pride themselves on being the antithesis of a 'normal' gym.
Their specialised classes are led by some of the most experienced CrossFit coaches in Sydney. Each class is tailored toward increasing strength, power, agility, and endurance all while focusing on progression over aethstetic and correct form through technical movements.
Each session is gruelling and meant to push you to the edge of your potential, but insanely rewarding (would it really be CrossFit if it wasn't?).
Address: 90 Burrows Road, Alexandria
Phone: +61 411 245 378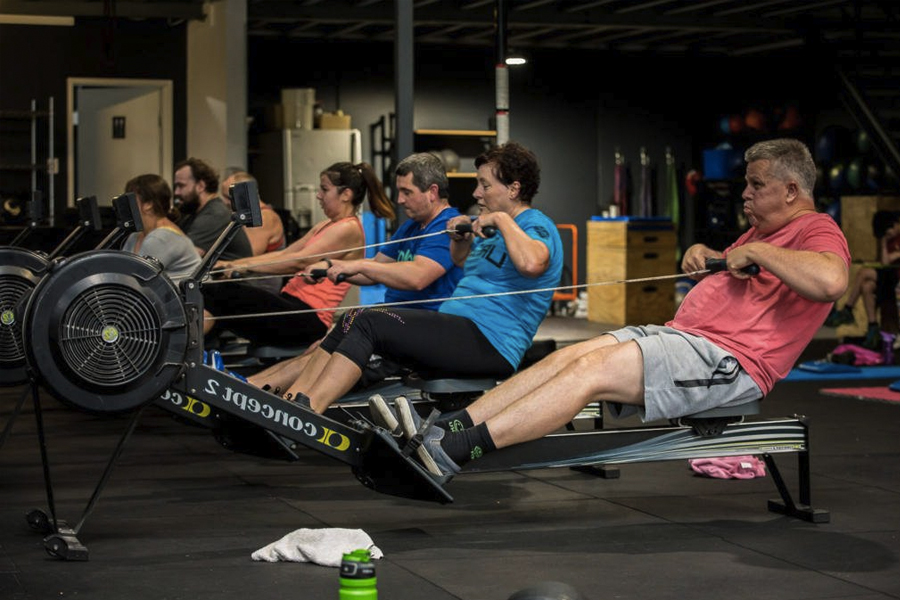 8. CrossFit Urge
Dedicated to providing diverse and constantly evolving training programs to their athletes, CrossFit Urge are one of Western Sydney's premier CrossFit gyms.
Located in the foothills of the Blue Mountains, this Blaxland gym boasts a relaxed and inclusive environment, a tight-knit community that's always growing, and a jam packed timetable of classes suited to people of all abilities and strengths.
Their experienced coaches will guide your fitness journey all the way from the fundamentals to lifting, swinging, and snatching like a beast.
Address: 29 Attunga Rd, Blaxland
Phone: +61 431 824 827
Trading hours: Mon-Fri 5:30am-10:30am & 4:15pm-8:15pm, Sat 6:30am-9am
Membership cost: $87 fortnight (2 classes/week), $107 fortnight (3 classes/week), $127 fortnight (unlimited classes)