6 Best Rock Climbing & Bouldering Gyms in Brisbane
Bouldering and rock climbing in Brisbane offer exhilarating whole-body workouts, combining physical challenge with mental strategy. While bouldering focuses on raw, ropeless climbing with only shoes, chalk, and safety mats, emphasizing short, tricky sequences to hone technique and brainpower; traditional rock climbing provides a similar intense workout but with the security of ropes. Both disciplines help climbers build upper arm strength, balance, and problem-solving skills, making them popular activities in Brisbane. Wondering about the top places to climb? Discover the 6 best bouldering and rock climbing gyms in Brisbane.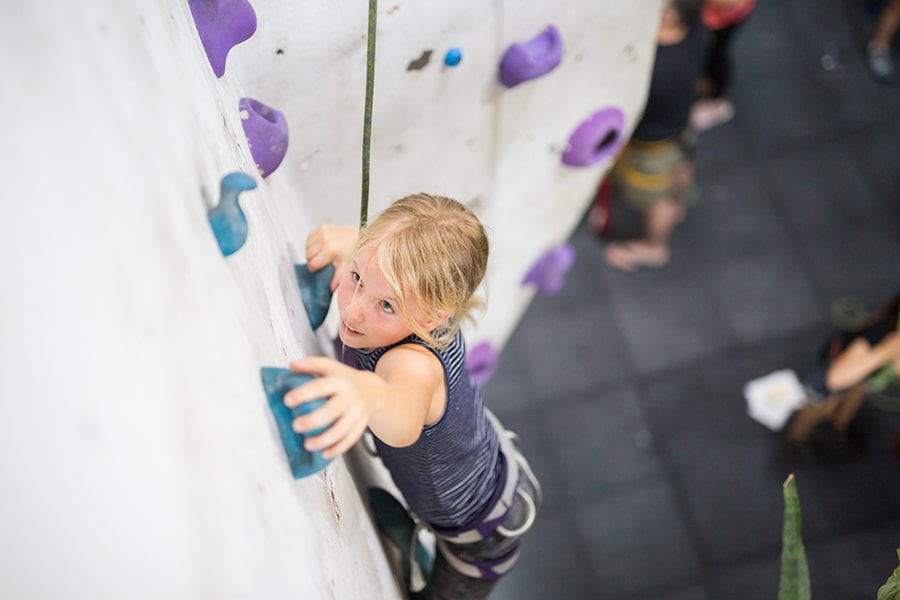 1. Rocksports
Out on the valley fringe, in the gritty surroundings of an old brick warehouse, you'll find Rocksports, the first-ever indoor climbing gym in Brisbane. The building is made up of a series of nooks, and caves and within this huge complex, there are over 100 different climbs, to suit all ages and abilities. You'll find a mixture of bouldering (no ropes remember!) and top-rope climbing (attached to a rope on higher walls) and with a single pass lasting all day, there is no time limit to your session so you can work (or play) as hard as you like. This is definitely one of the best rock climbing centres in Brisbane for exhilarating bouldering and rock climbing experiences and a great place to try out both and see which you prefer.
Address: 224 Barry Parade, Fortitude Valley QLD 4006
Phone: (07) 3216 0462
Hours: Mon – Sat: 10am – 9pm, Sun: 10am – 7pm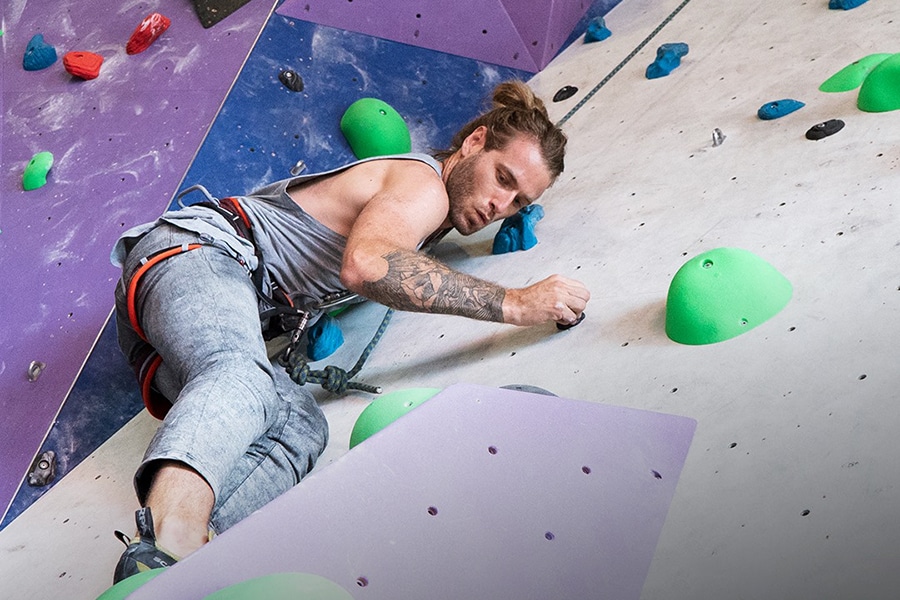 2. Urban Climb
Urban Climb aims to be your home away from home. The focus here is on the community as well as fitness so the climbs have been developed to inspire movement but also to create connections with like-minded, energetic fitness folk. Adventure is very much the aim here and Urban Climb offers a full package including gym and fitness classes as well as those hard-hitting wall climbs. The sculptural bouldering formations are set to challenge even the hardiest climber, with no ropes or harnesses, it's faster-paced than rock climbing as the walls offer much shorter problem-solving routes. Their classes are the most friendly around as they love to engage members of the Urban Climb community for a full-on action-packed adventure to help you achieve your goals together.
Address: 2/220 Montague Rd, West End QLD 4101
Phone: 1300 001 203
Hours: Mon – Fri: 6am – 10pm, Sat – Sun: 10am – 8pm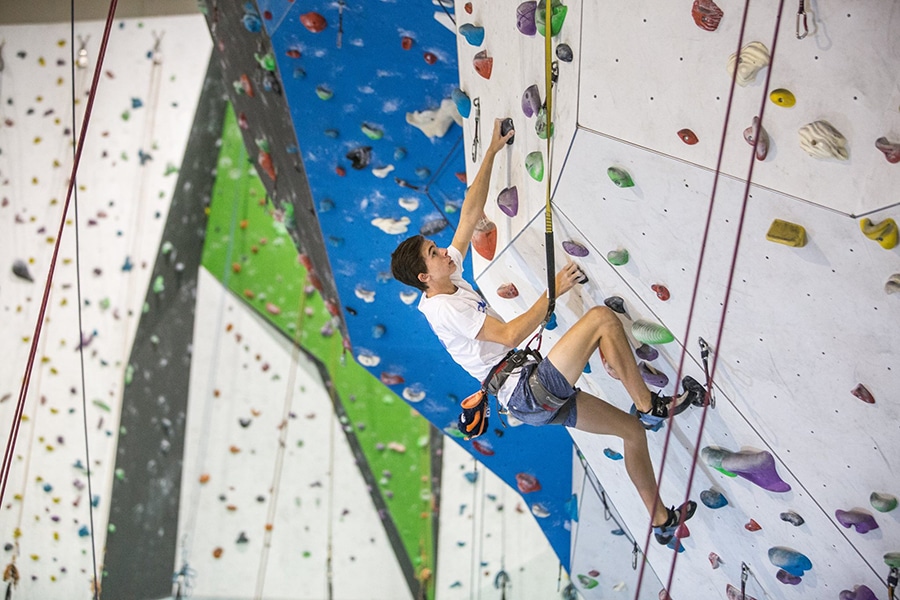 3. Crank Indoor Climbing
Crank is probably the most varied indoor adventure gym in Brisbane, offering an ever-changing wall of climbs, so each time you visit you can face a brand new challenge. Crank also specialises in Ninja Warrior if you are keen to push your body to its limits or experience new types of thrill. There's even pro's who work out here, so it's a great place to enhance your skills and pick up some tips from the professionals! The complex is perfect for large groups of varied abilities and interests, with a 22-meter bouldering wall, and varied parkour courses, as well as the 65 roped rock climbs, so its also a great space for parties or corporate gatherings.
---
Featured Video from Man of Many
---
Address: 537 Kessels Rd, Macgregor QLD 4109
Phone: (04) 9040 1296
Hours: Mon – Fri: 12pm – 9:30pm, Sat: 10am – 7pm, Sun: 10am – 5pm
You'll also like:
7 Best Cliff Jumping & Rock Diving Spots in Australia
24 Best Australian Men's Fitness Instagram Accounts
15+ Best Workout Gear to Get You Back in the Gym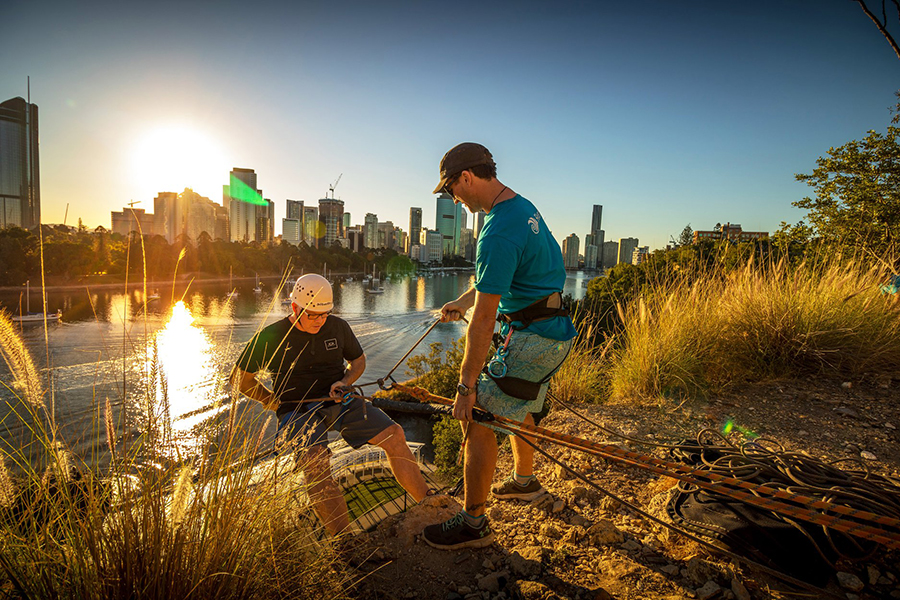 4. Riverlife
Brisbane's most iconic adventure location, Riverlife is based in the foothills of the Kangaroo Point Cliffs. If outdoor pursuits are more your thing, this is the ultimate climbing experience, situated in the heart of Brisbane, with views overlooking the city and riverside. You can visit any time of day and at night they illuminate the naturally weathered walls for intense night climbs. There's abseiling on offer too if you prefer to venture down rather than up! One thing is for sure, wherever you start or finish, at the top you will be rewarded with some of the most stunning panoramic views in Brisbane!
Address: Naval Stores Kangaroo Point Cliffs Drive, Kangaroo Point QLD 4169
Phone: (07) 3891 5766
Hours: Wed – Thurs: 9am – 4pm, Fri: 9am – 5:30pm, Sat – Sun: 8am – 5:30pm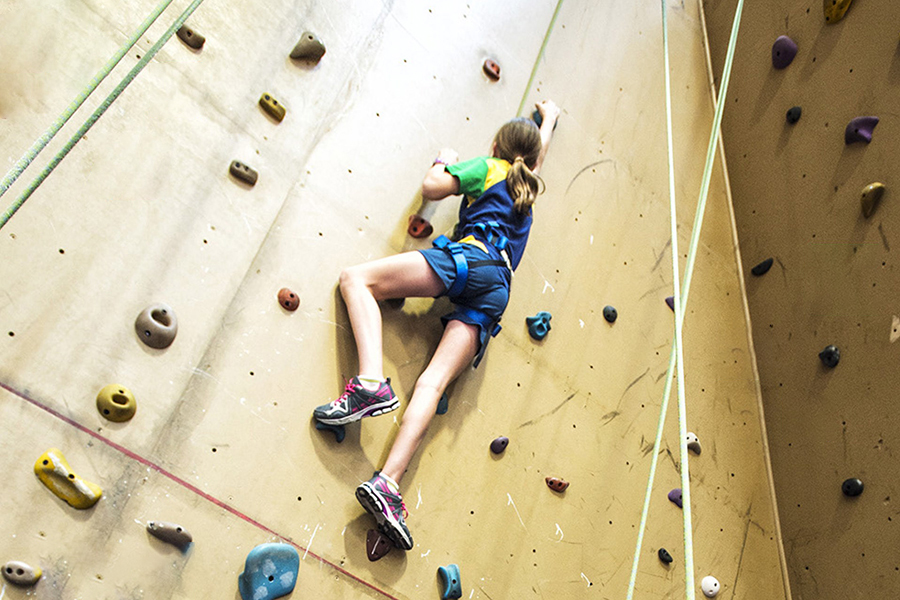 5. Beenleigh PCYC
Beenleigh PCYC is fitness and fun for all the family! With 15 ropes on over 25 different routes, it really caters to all abilities, and safety for the little ones is their main priority! Children as young as 5 years old are able to climb here, or even younger if they fit the harness! So it's a great place to start training your rock climbing stars of the future! You can climb for fun or challenge yourself on some of the more difficult climbs and for true adventure seekers, they also offer speed races. And for just $6 a pop, it's a total bargain.
Address: 20-38 Alamein St, Beenleigh QLD 4207
Phone: (07) 3380 1777
Hours: Mon – Fri: 8am – 9pm, Sat: 6am – 2pm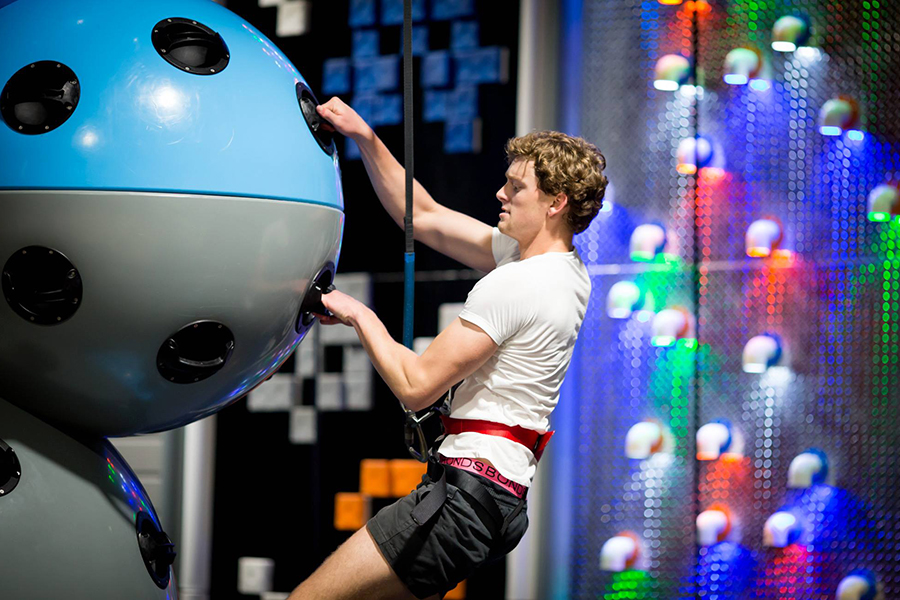 6. Skyzone
Known best for its hundreds of trampolines, where you can literally bounce off the walls, Skyzone also offers an incredible climbing set up. There's no need for a spotter, or someone holding your rope, as here the harnesses are fitted out with an auto brake system that allows visitors to climb solo. SkyClimb (next door to Skyzone) is Brisbane's band new sky-high climbing challenge, offering 21 different wall challenges to test even the hardiest of climbers. There are some real fun and funky smaller walls for kids, with illuminated handgrips and different themes, so make sure to bring the youngsters too!
Address: 544 Kessels Rd, Macgregor QLD 4109
Phone: (07) 3123 4440
Hours: Mon – Thurs: 12p – 8pm, Fri – Sat: 10am – 8pm, Sun: 10am – 5pm
Youll also like:
7 Best Cliff Jumping & Rock Diving Spots in Australia
24 Best Australian Men's Fitness Instagram Accounts
15+ Best Workout Gear to Get You Back in the Gym
General FAQs
What's the difference between bouldering and rock climbing?
Bouldering is basically rock climbing but without the ropes and harness. It is a low level but demanding wall and is good work out for the core and helps builds strength in all areas of the body. Rock climbing can get to more extreme heights, but you are always attached to ropes and a harness.
Where are the best bouldering gyms in Brisbane?
One of the best bouldering gyms in Brisbane is in Fortitude Valley, Rocksports was the first ever indoor climbing gym in Brisbane and still one of the very best!
---
Featured Video from Man of Many