14 Best Boxing Gyms in Melbourne
Increase your fitness, stamina, and strength by checking out these boxing gyms in Melbourne. Whether you want to become a world boxing champion or simply find a knockout group training session, when it comes to boxing Melbourne has you covered.
Boxing is a phenomenal whole-body workout, and boxing in Melbourne has gained popularity over the last few years for a reason. Test your reflexes, increase your cardio fitness and gain muscle and tone all in the same class. Plus have fun and gain skills in an exciting new fitness activity – haven't you realised yet that running is still just as boring this year as it was last year?
Check out this list of the 14 best boxing gyms Melbourne has to offer (in no particular order) to revamp your fitness regime and get your mind and body punch drunk.
RELATED: These are the best outdoor gyms in Melbourne right now.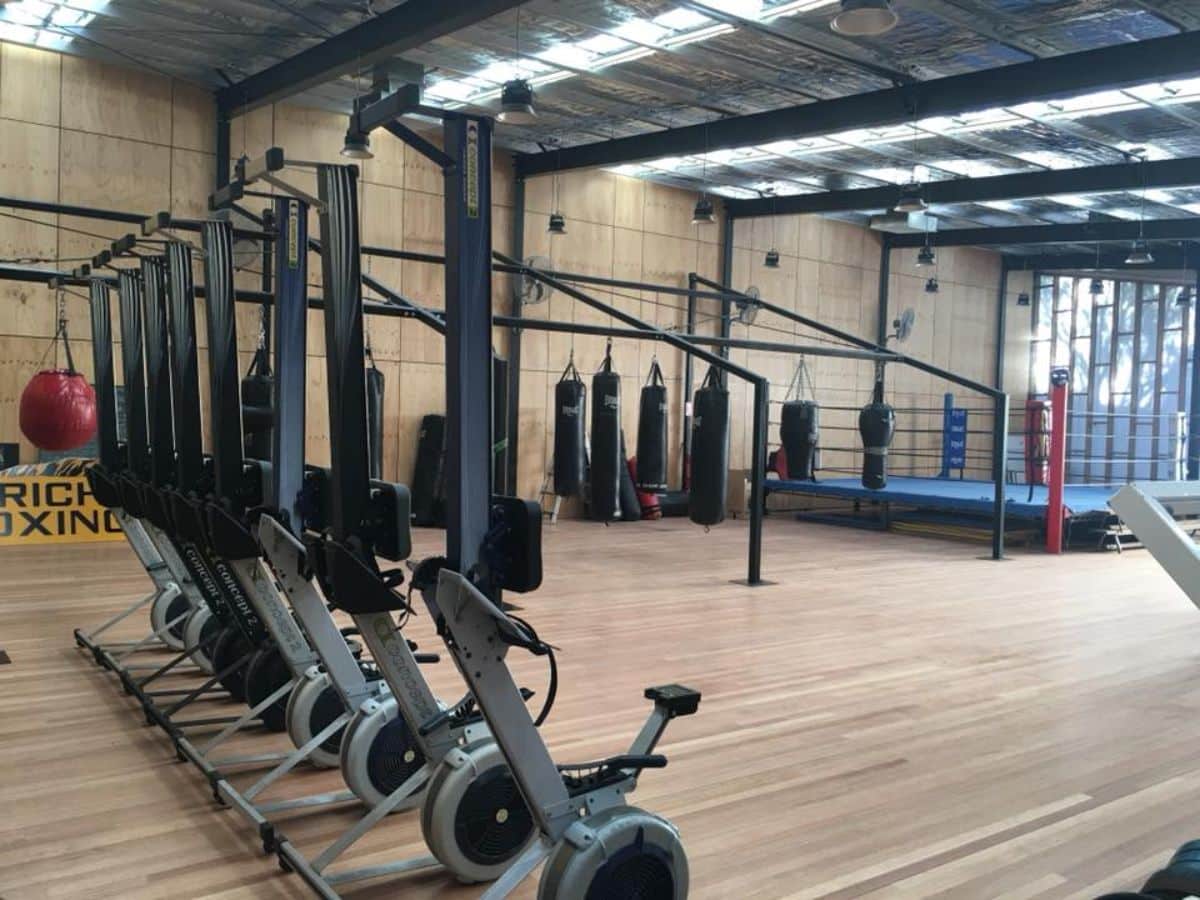 1. Leo Berry's Boxing, Richmond Boxing Club
Richmond Boxing Club has just had an upgrade to a brand spanking new location. Why not give your body an upgrade by trying their famously brutal circuit classes? Famed boxing trainer Leo Berry caters his boxing classes in Melbourne to both casual and competitive boxers as well as community groups and sporting organisations. Train with actual boxers who have extensive experience in competitive boxing, who promise to give you the most demanding full-body workout of any sport, increase your physical and mental strength and help you learn new skills.
Address: 7 Gleadell Street, Richmond
Phone: 0417 512 174
Membership Cost: POA (price on application)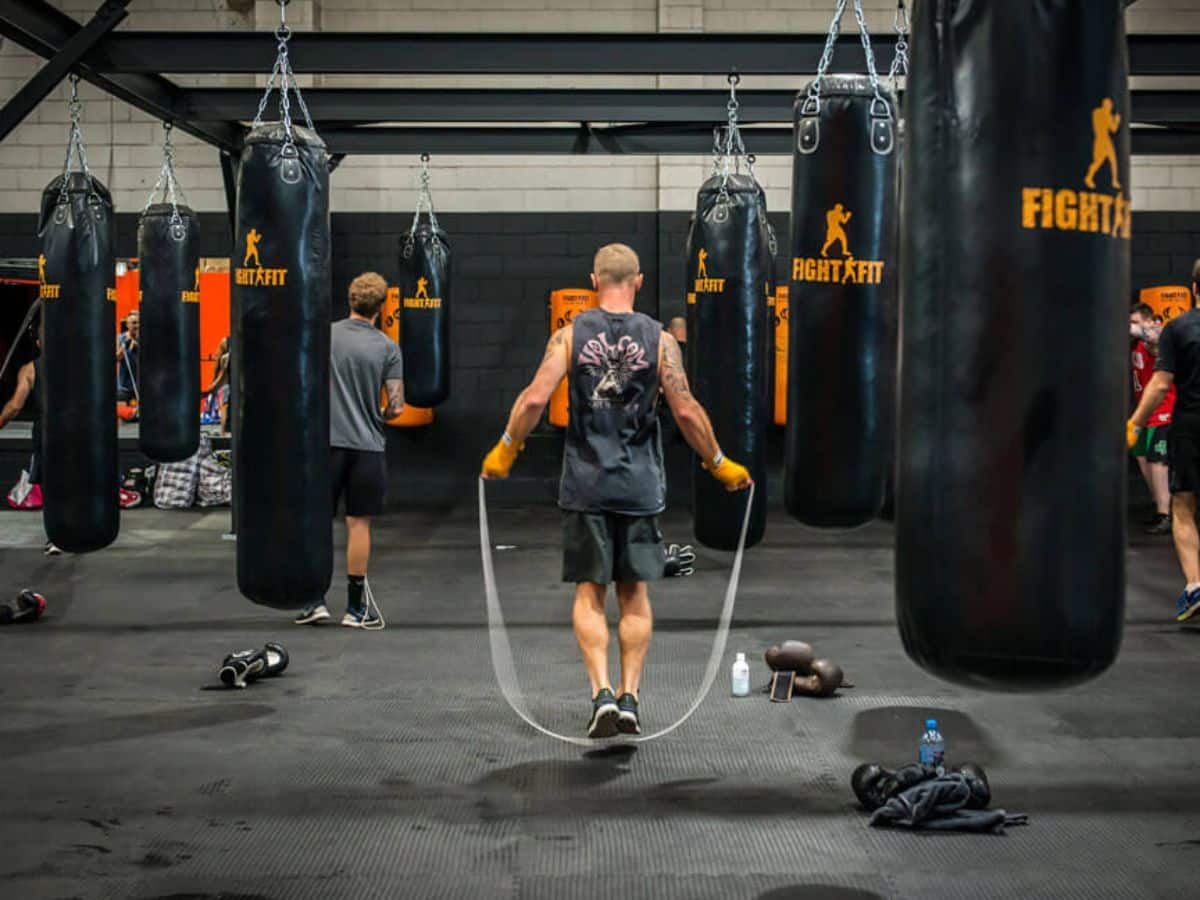 2. Fight Fit Boxing Centre
With two locations nearby in Collingwood and South Melbourne, a free trial class and a guarantee to make you fitter, stronger and leaner, you've really got nothing to lose by checking out Fight Fit Boxing Centre. Mix it up with pad work, bag work, footwork and core strength exercises in their boxing, kickboxing, power circuit/strength, sparring or technique classes. Don't knock this boxing gym till you try it.
Address: 29 White Street, South Melbourne and 40-72 Rokeby Street, Collingwood
Phone: 1300 FIGHTFIT
Membership Cost: $50/fortnight for 12 months, $66/fortnight for 6 months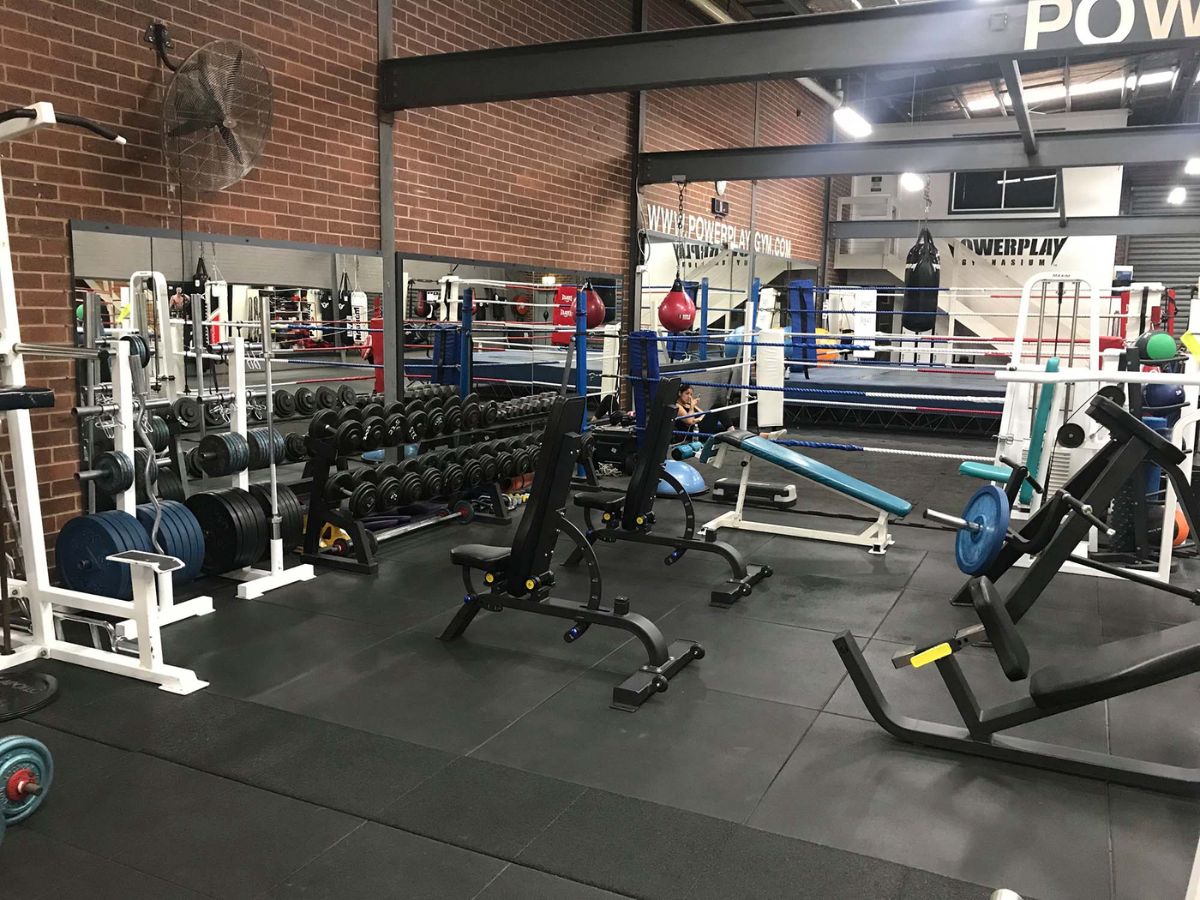 3. Power Play Gym, Brunswick
Joe Nader, a former Australian and South Pacific Cruiser Weight Champion founded Powerplay Gym back in September 2005. It is now a full-time boxing gym in Melbourne offering boxing, kickboxing, Muay Thai, martial arts, self defence training, personal training, mental and physical health fitness. There's a sports scientist on hand so you'll be sure to get the most wholistic training advice. They cover physiological testing, diet plans and advice on how to increase sport performance. They encourage you to simply walk through the door and then leave the rest in their capable hands.
Address: 66 Holmes Street, Brunswick
Phone: 03 8560 0177
Membership Cost: $100 (1 month), $275 (3 months), $395 (6 months), $595 (12 months), 1on1 sessions start at $40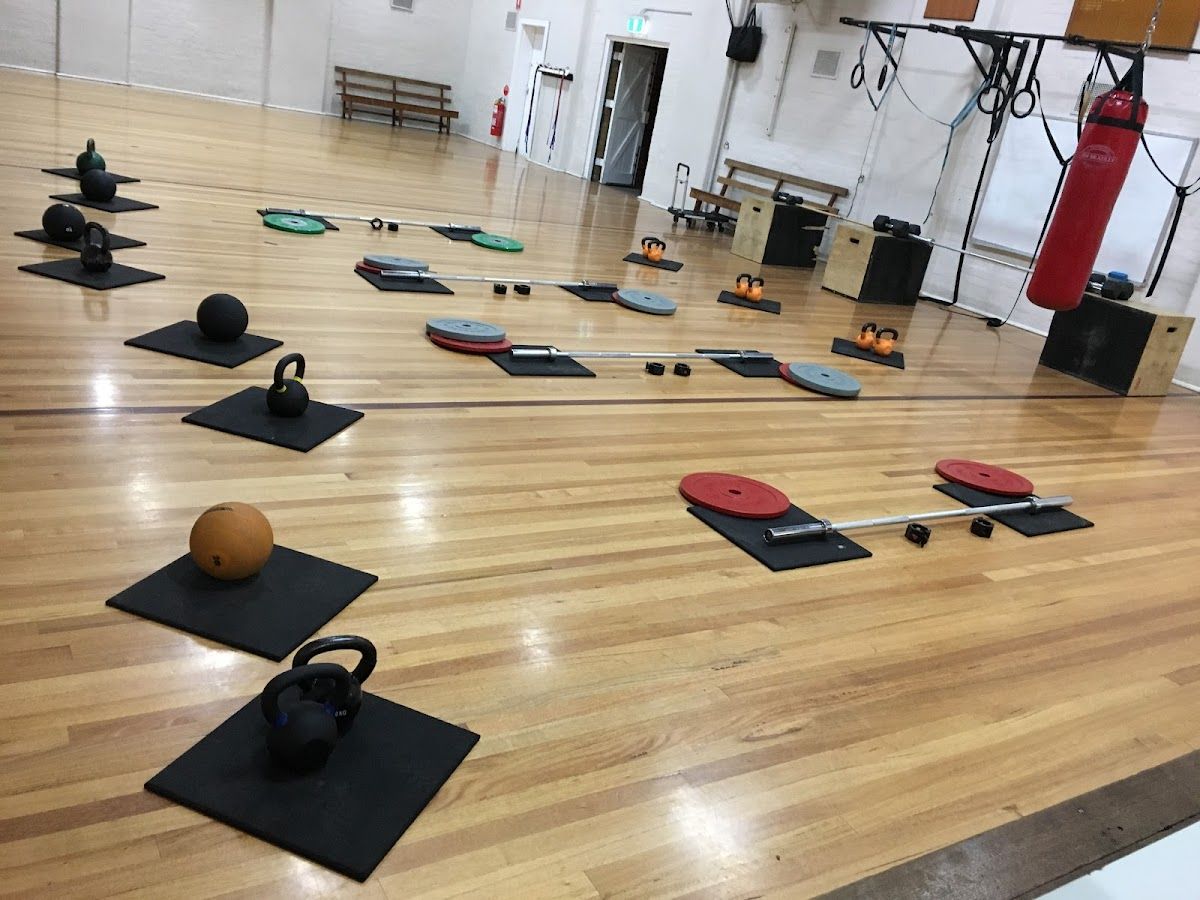 4. Dynamic Boxing Fitness, Balwyn North
Transform your body with a range of boxing lessons at Dynamic Boxing Fitness, catered to all levels from beginners to super-fit. All their trainers are Cert III and Cert IV qualified so will ensure you get fit and healthy according to your own body and learn to box with the top technique. Dynamic Boxing Fitness offers fun and challenging boxing classes Melbourne residents love in a fun and supportive environment.
Address: 153-161 Belmore Road, Balwyn
Phone: 0421 282 302
Membership Cost: 3-day Free Pass, $39/week unlimited classes, $226 (10 pass card)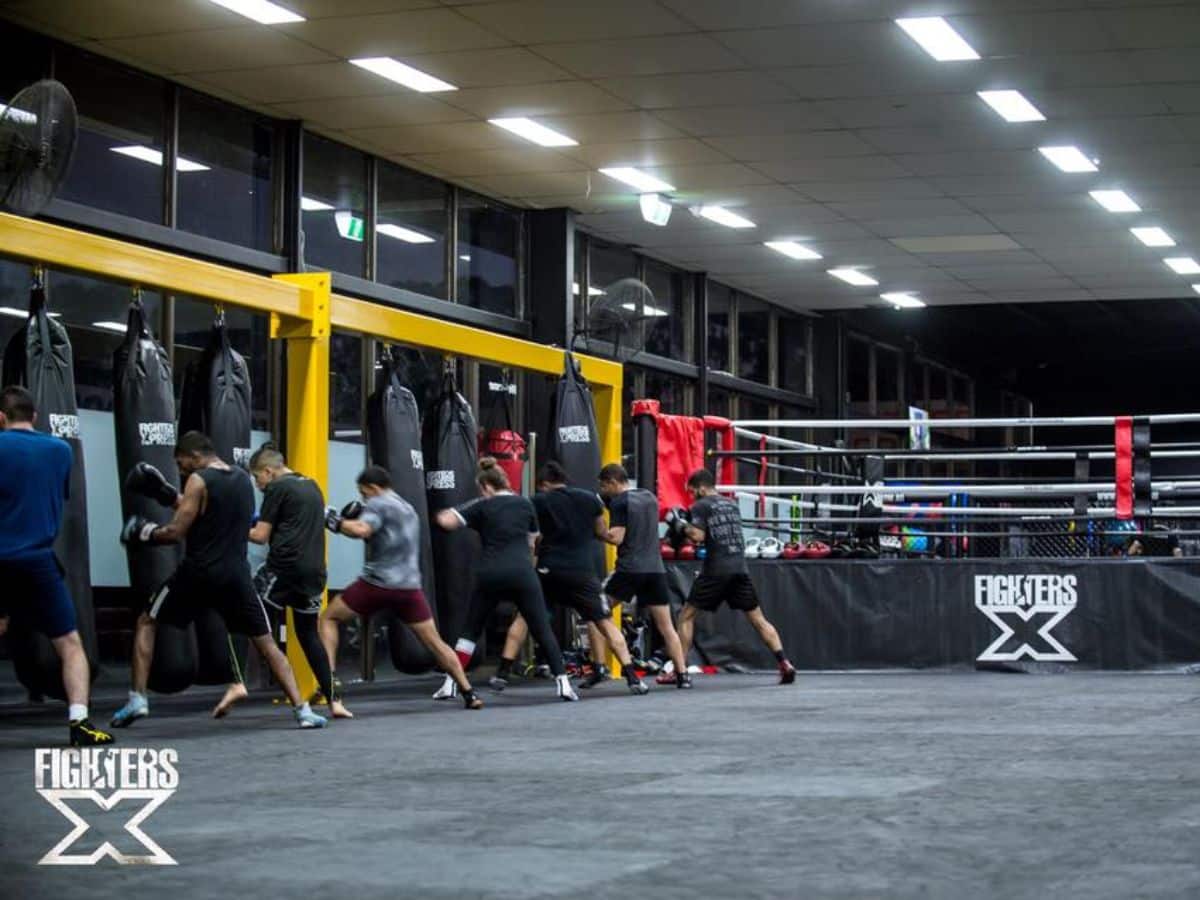 5. Fighters Xpress, Dandenong
Fighters Xpress started off as an exclusive fighter's gym, but now their world-class trainers offer well-rounded technique and fitness classes for all levels. Try your hand (or foot) at boxing, kickboxing, Muay Thai, MMA, Brazilian Jiu-Jitsu or wrestling. All trainers/coaches are either current or retired professional fighters and take classes 6 days per week. Fighters Xpress is a friendly and high-energy gym offering high-class training in boxing Melbourne residents highly recommend. Book a free 7-day trial to try one of the top boxing gyms in Melbourne for yourself.
Address: 6/111-115 Lonsdale Street, Dandenong
Phone: 03 9793 6687
Membership Cost: free 7-day trial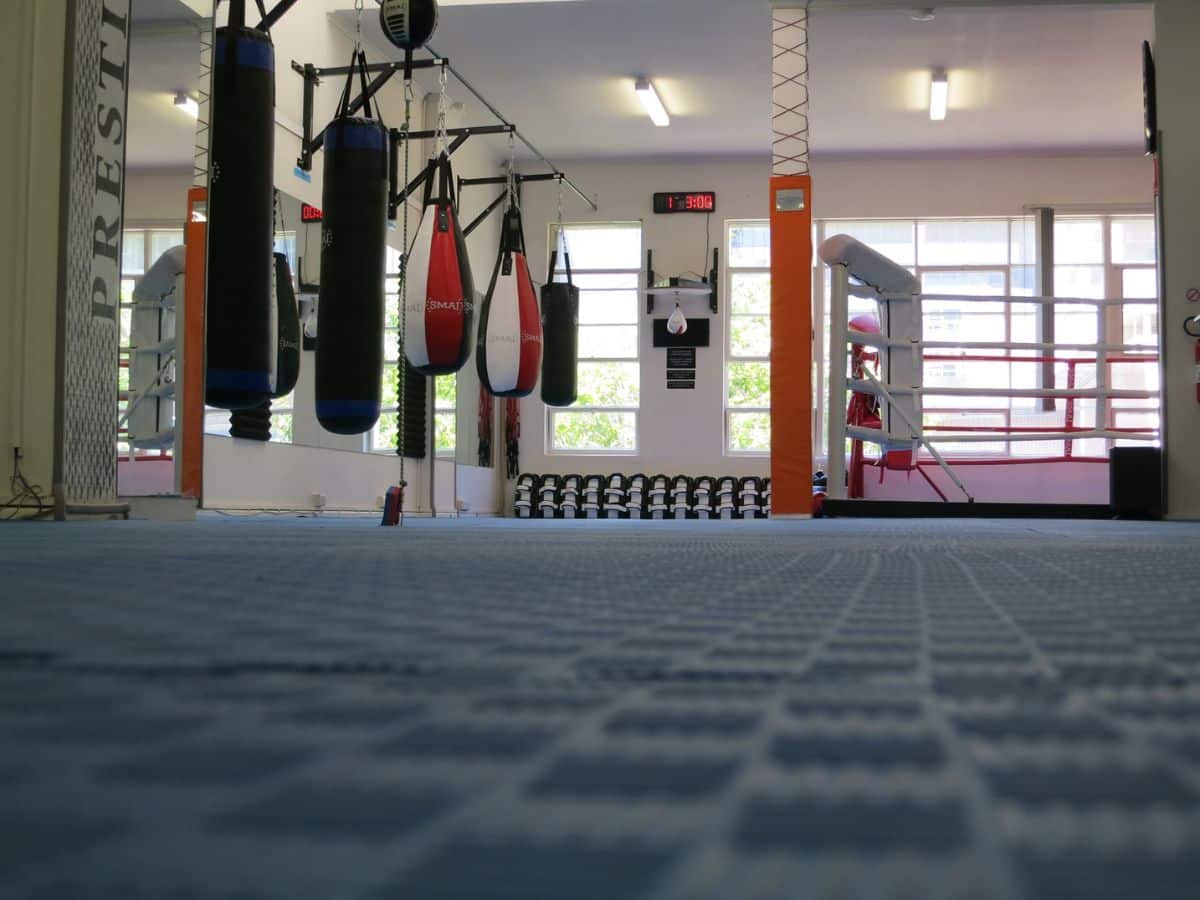 6. Prestige Gym, CBD
Combine kick-ass old school technique (literally) with modern methods and sports science, and you'll get Predrag Galic's proven formula at Prestige Gym. Experienced coaches at this boxing club in Melbourne will guide you through the style that suits you best – whether that be kickboxing, Muay Thai, or boxing – to get you striking PB's in no time.
Address: Level 2, 181 King Street, Melbourne
Phone: 0416522744
Membership Cost: $30/week (12 months fixed term), $33/week (6 months fixed term), $350 (2 months ongoing), $60 (single session)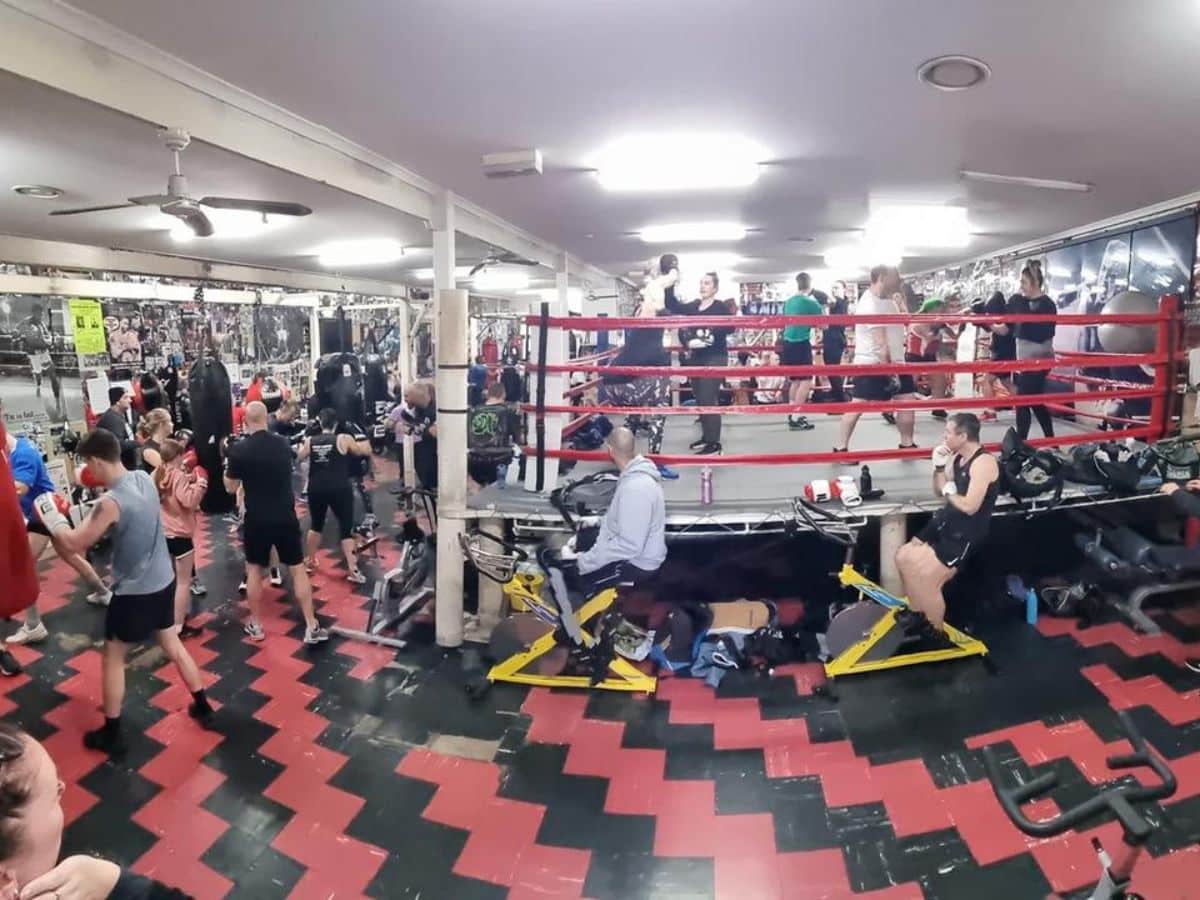 7. Fighters Factory Boxing Gym, Blackburn
Start with the hour-long circuit training at Fighter's Factory, which consists of three minute rounds of bag punching, skipping, speedball and ab exercises. Then if you excel and want to take your boxing training in Melbourne to the next level, you'll be able to train with the fighters. If you love a challenge, take your fighting spirit (and arms) over to the factory today.
Address: 3-5 Blackburn Road, Blackburn
Phone: 03 9877 7344
Membership Cost: POA (price on application)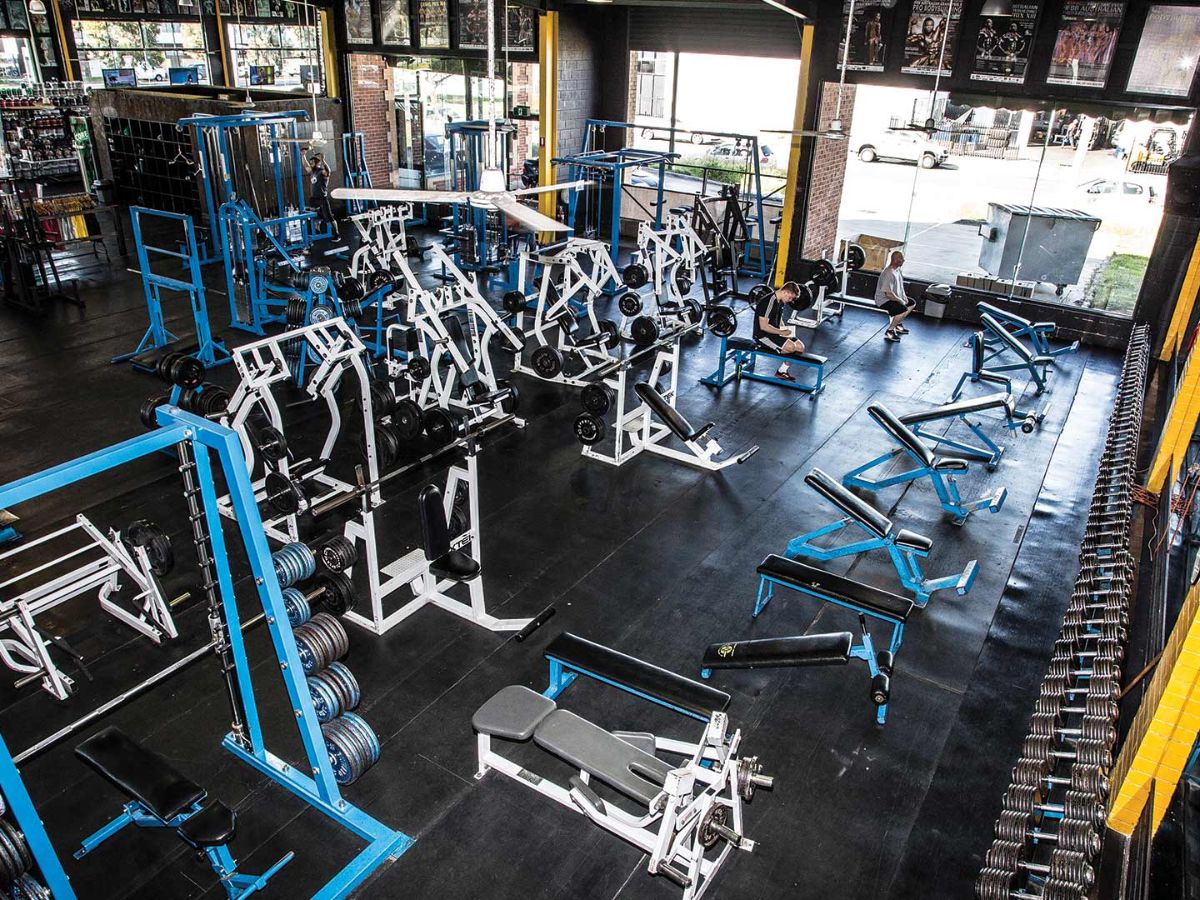 8. Doherty's Gym
Do you work shift hours and struggle to find a gym to suit your hours? Or do you find yourself unable to sleep late at night and get the urge to punch an inanimate object to release some energy and frustration? Doherty's Gym is one of the only boxing gyms in Melbourne CBD that is open and staffed 7 days a week, 365 days a year. It has four locations around Melbourne, offers casual sessions or a variety of membership options plus they have classes or open training.
Locations:
367 Flinders Street, Melbourne CBD – Phone: 03 9621 1022
45 Weston Street, Brunswick – Phone: 03 9388 0866
83 Cheltenham Road, Dandenong – Phone: 03 9701 3355
1447 Sydney Road, Campbellfield – Phone: 03 9359 4688
Membership Cost: Direct Debit – $15/week, $65/month; Upfront – $75 (1 month), $195 (3 months), $395 (6 months), $795 (12 months)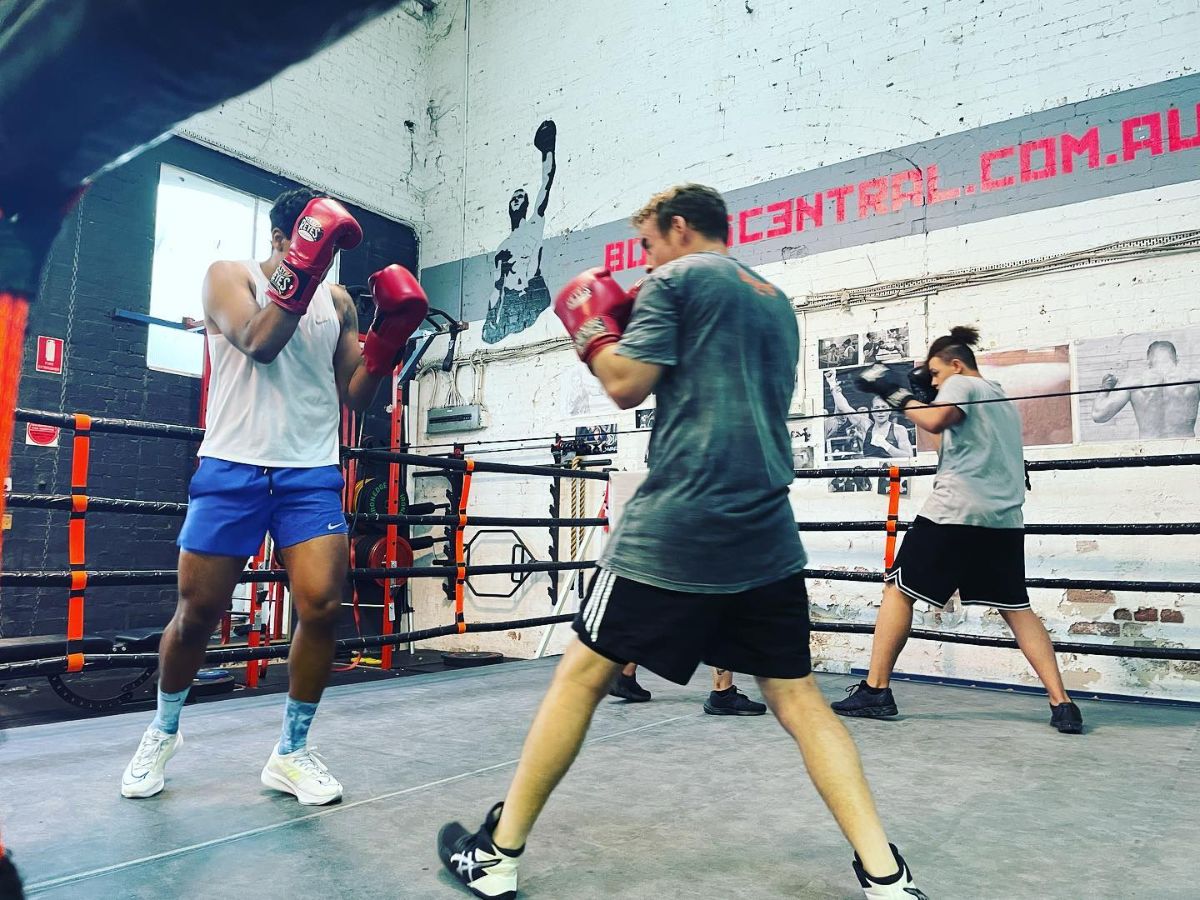 9. Mischa's Boxing Central, Footscray
Former Australian national boxing champion, Mischa Merz, is an accredited boxing coach and an internationally recognised pioneer of women's boxing. If you're looking for top-notch boxing gyms in Melbourne, where you and your girlfriend's hooks, jabs and punches will be nourished, look no further than Mischa's Boxing Central. Just be sure not to get in the bad books and be on the other end of those newly acquired skills.
Address: 10/107 Whitehall Street, Footscray
Phone: 0408 012 299
Membership Cost: free trial, $143/month for unlimited classes (3 month minimum), $275 (20 visit pass), $176 (10 visit pass), $22 (casual visit)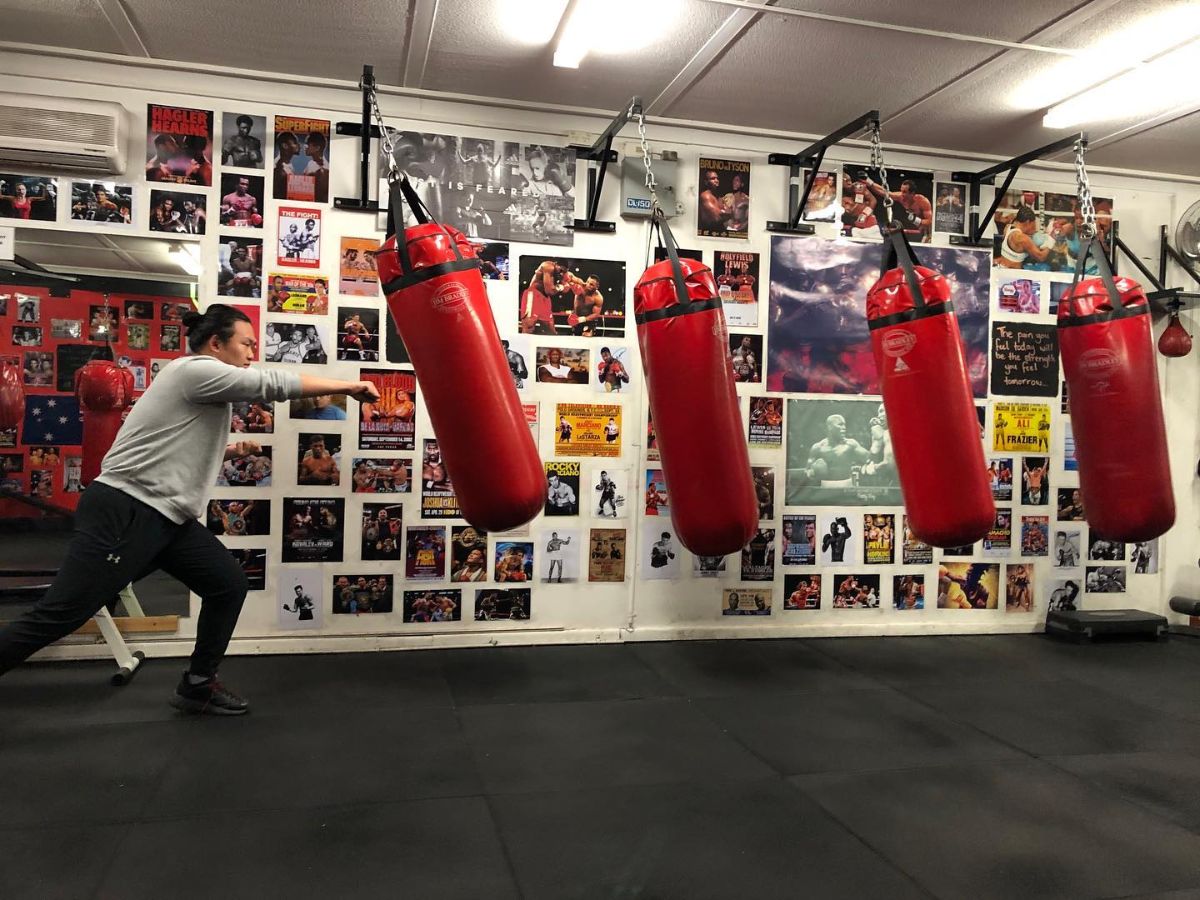 10. Knockout Fitness and Boxing, Forest Hill
If you want to test out your boxing fitness with no lock-in contracts, Knockout Fitness is a great option for all levels. Every trainer at this boxing gym in Melbourne is fully qualified and registered, so you know that you'll get into fighting shape in no time.
Address: Level 1, 39 Mahoneys Road, Forest Hill
Phone: 0420 504 269
Membership Cost: $15 (1-4 classes, 1 hour class), $13.50 (5-9 classes), $12 (10+ classes), $9.50 (30 minute classes), $10 (circuit classes – 45 minutes)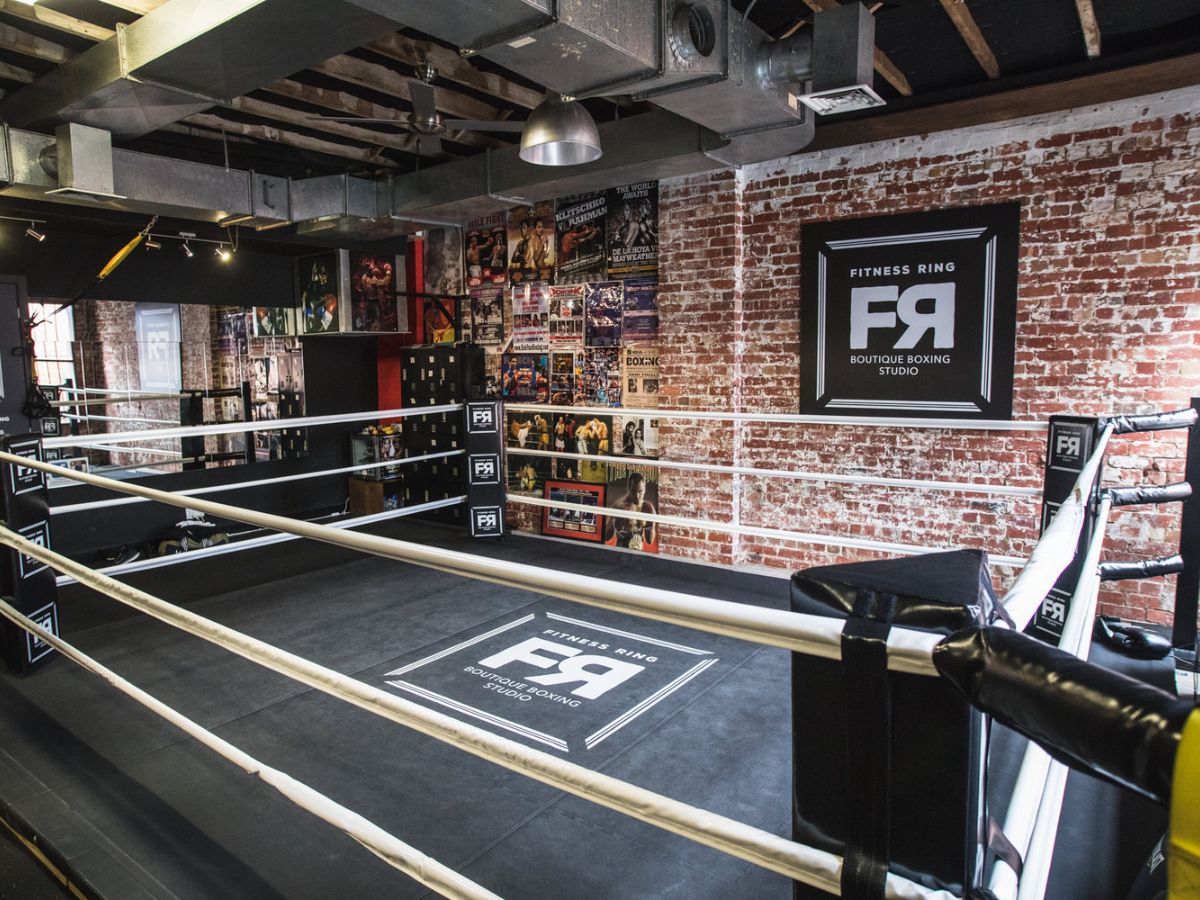 11. Fitness Ring, Richmond
At Fitness Ring, they aim to provide you with affordable, cost-effective and challenging boxing classes in Melbourne that will ensure you reach your fitness goals. Scrap the joining fees, and enjoy a personalised program. Boxing training at Fitness Ring in Richmond is for anyone who wants to lose weight, feel fitter, stronger and healthier or even become a champion in the ring.
Address: 488 Victoria Street, Richmond
Phone: 0422 585 123
Membership Cost: free trial class, $32 (1 group class), $179 (10 class pass), $48/week (6-month contract), $55/week (fortnightly no contract)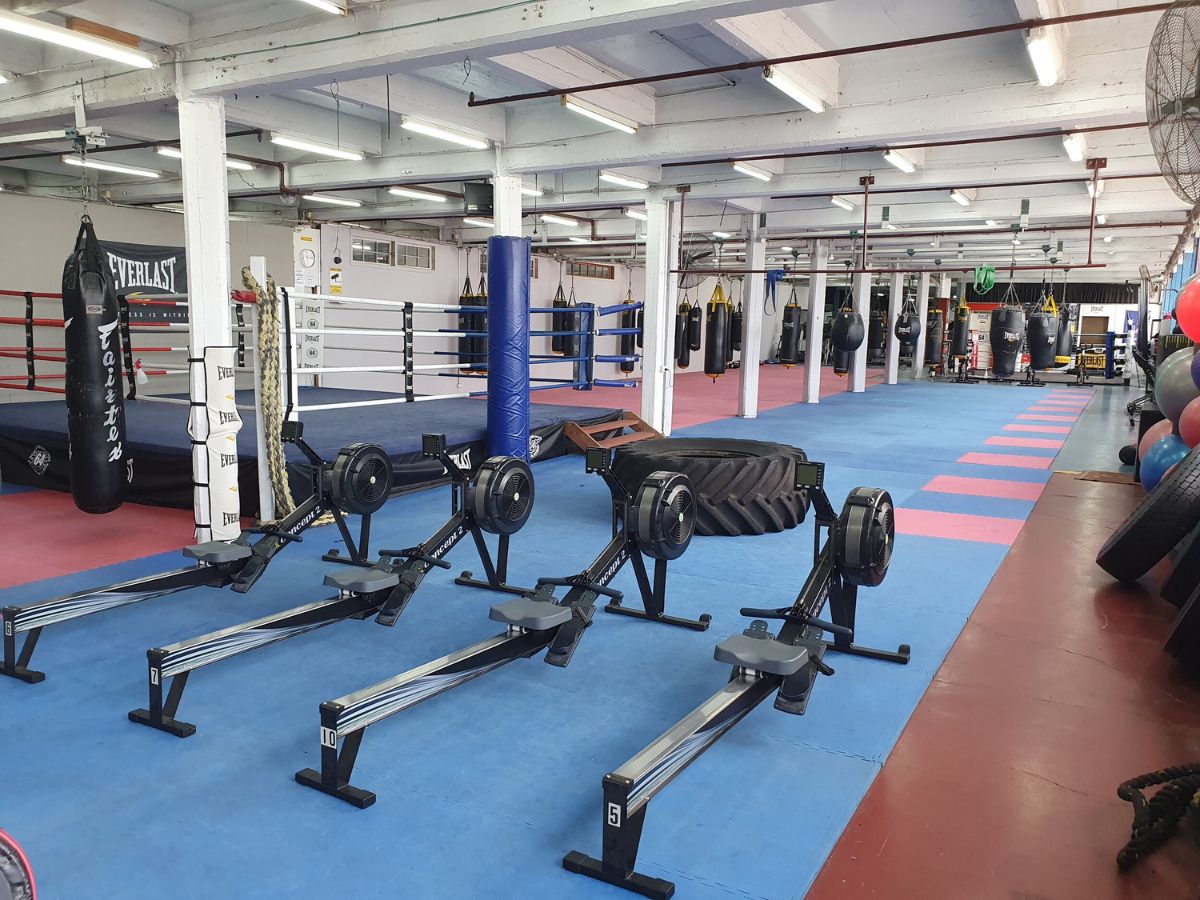 12. North Melbourne Boxing and Fitness
With boxing classes focused on calorie expenditure and fat burning, at North Melbourne Boxing and Fitness you'll become a lean, mean fighting machine in no time. It's located just ten minutes from the CBD, meaning on your way to or from work you can easily take out your frustrations, not to mention your excess flab. Check out this or one of the other boxing gyms in Melbourne to get rid of the sucker and add more power to your punches.
Address: 64 Sutton Street, North Melbourne
Phone: 03 9328 8815
Membership Cost: $120 (1 month), $290 (3 months), $540 (6 months), $1,040 (12 months)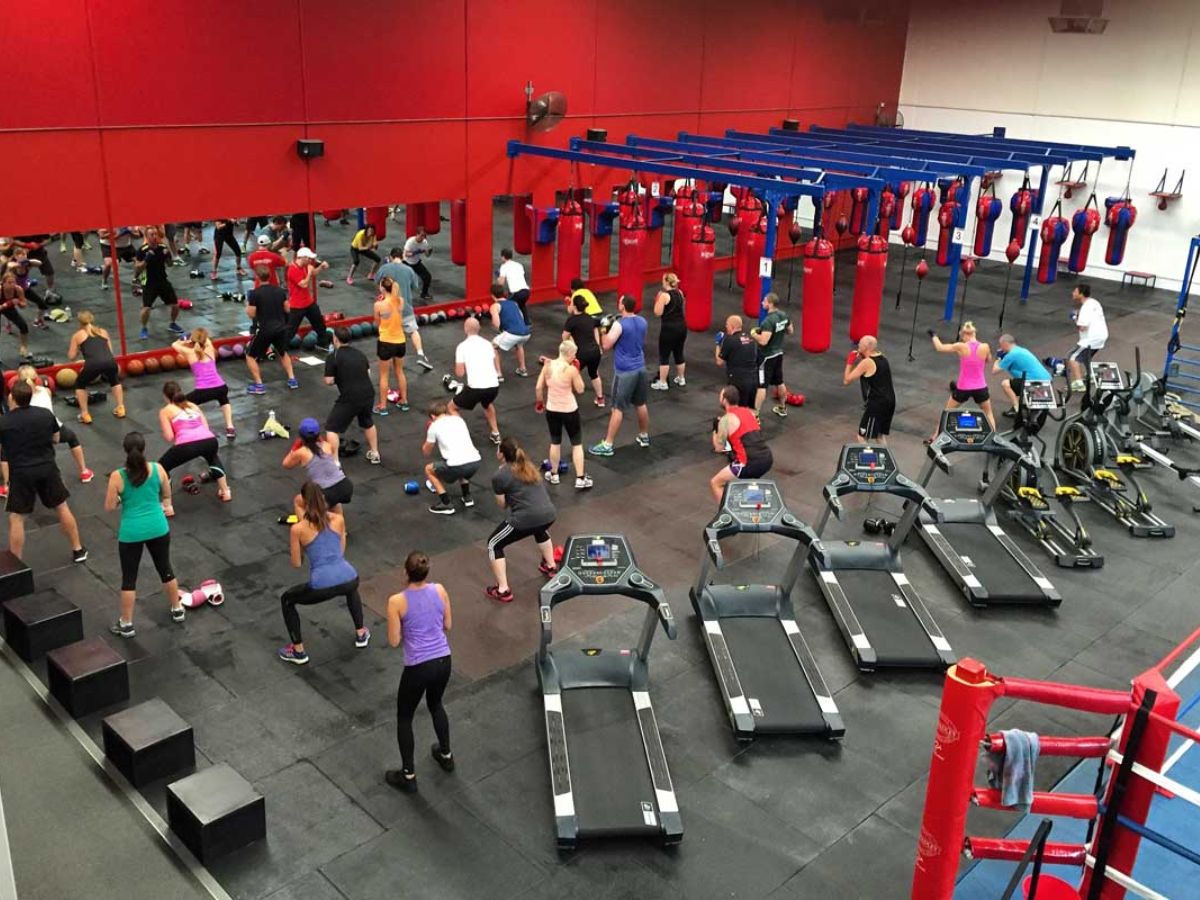 13. Boxing Fit Port Melbourne
Among the first gyms in Melbourne to offer boxing as a fitness program, Boxing Fit Port Melbourne has achieved legendary status with the top-shelf pedigree to show for it. Walk-in on the right day and you might see champions like Gary Corcoran, Zac Dunn or Richmond Premiership star Dustin Martin giving the punching bag their worst. In fact, Martin recently credited this Melbourne boxing club as being a key component to his success. Shout outs don't get much better than that!
Address: 11 Salmon St, Port Melbourne VIC 3207
Phone: 01300 269 348
Membership Cost: 7-day free trial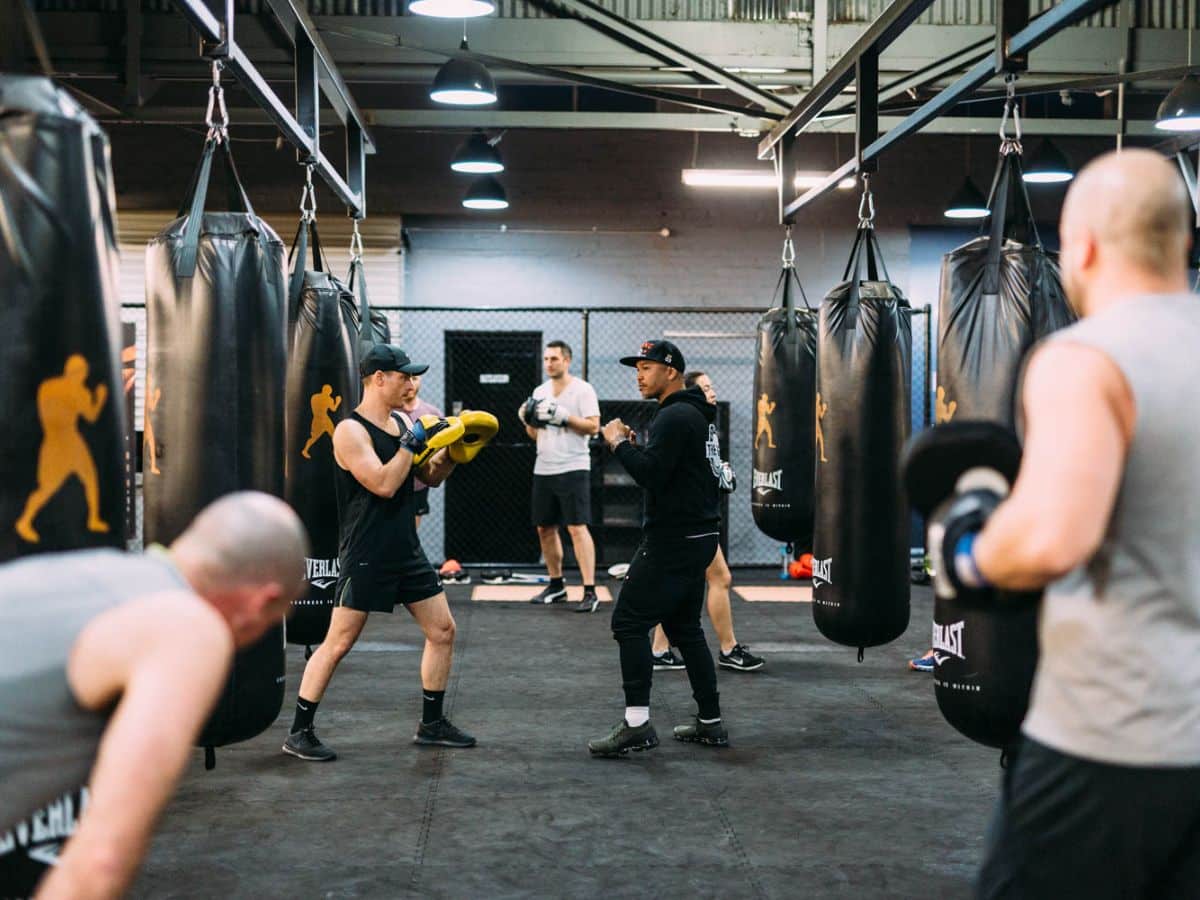 14. The Gym Yarraville
With seven years of success under its heavyweight belt, the Gym Yarraville delivers a clean facility, up-to-date equipment, a range of group classes and the kind of personal training you'd be hard-pressed to find elsewhere. Specifically, all of their Melbourne boxing training specialists are either active or former fighters, including two current Aussie champions, three former Aussie champions, and three Victorian champions. No matter what it is you're looking for, you'll find it here and then some.
Address: 246 Hyde St, Yarraville VIC 3013
Phone: 03 9689 7700
Membership Cost: $22 per week or $950 upfront (12 months), $27 per week or $600 upfront (6 months)

You'll also like:
10 Fun Ways For Men to Get Fit
How to Lose Your Beer Gut
The Best Outdoor Gyms in Melbourne
General FAQ
What are the best boxing gyms in Melbourne?
Some of the best boxing gyms in Melbourne are Fight Fit Boxing Centre, Richmond Boxing Club, Power Play Gym, Prestige Gym, Doherty's Gym, and others.
Are there any boxing gyms in the Melbourne CBD?
Prestige Gym is located on King Street in the Melbourne CBD and Doherty's Gym has one location in the CBD as well.
How much do Melbourne boxing classes cost?
The price of a boxing class will vary depending on numerous factors. At Knockout Fitness and Boxing, you can take a half-hour boxing class for as little AUS$9.50. At Doherty's Gym, 12 months of classes will cost around AUS$795.