15 Best Brazilian Jiu Jitsu Gyms in Melbourne
If you are locoking for the best places to do Brazilian Jiu-Jitsu in Melbourne, this article is for you. A staple in the world of mixed martial arts, BJJ is a popular workout choice as it strengthens both the body and mind and with the influence of the UFC taking Australia by storm, it's no surprise that Melbourne BJJ gyms have grown in popularity. Often considered to be the most effective form of self-defence available, Brazilian jiu-jitsu is a great form of exercise and the gyms below are the best places to learn to roll.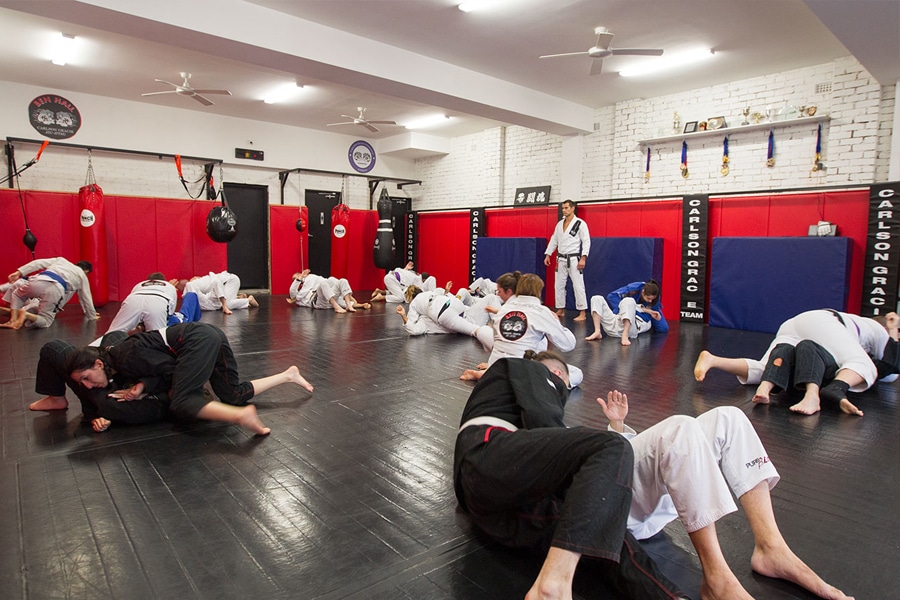 Best BJJ Melbourne
Even if you don't aspire to compete in the sport, learning Brazilian Jiu Jitsu in Melbourne can improve your strength, flexibility, confidence and even mental health. These 14 BJJ gyms in Melbourne have renowned trainers, world-class facilities and many of them provide certified Gracie Jiu Jitsu technique.
The Gracie family in Brazil brought the combat sport to acclaim in the 1990s when Royce Gracie famously claimed Victory in the UFC. Since then, many aficionados have been trained by the Gracie's, or other renowned practitioners in Brazil, and brought their knowledge and experience back to Australia. Try it for yourself to reap the rewards of this sport/art/self-defence technique – and make of it what you will.
Here is a list of the 15 best Brazilian Jiu Jitsu gyms in Melbourne.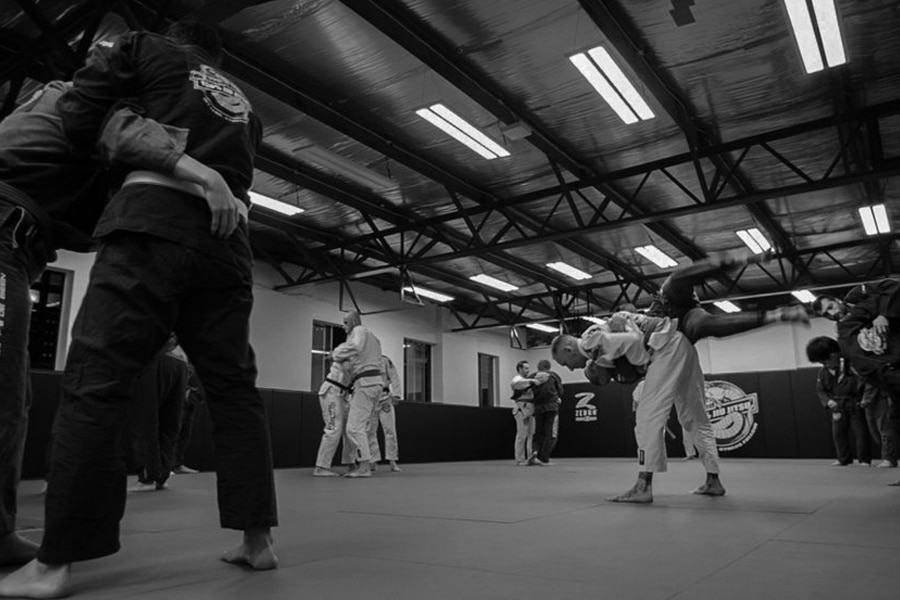 1. De Been
As Australia's first jiu jitsu Academy, De Been has a wealth of experience and knowledge. Founder and head coach, Pete De Been was the first non-Brazilian to receive a Black Belt directly from the Gracie family. He is also the Founder and President of the Australian Federation of Brazilian Jiu Jitsu (AFBJJ). Try a class and learn Gracie Jiu Jitsu in Melbourne from the best.
Address: 179 Barkly Street, St Kilda VIC 3182
Phone: +61 3 9534 3294
Membership Cost: offers a free trial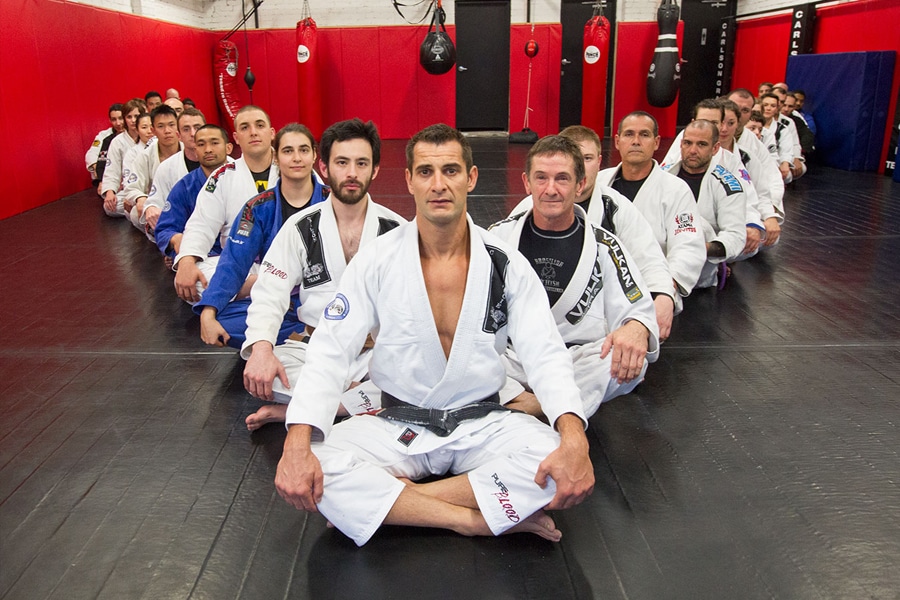 2. Carlson Gracie
Carlson Gracie Senior one said, "There is no losing in Jiu Jitsu. You either win or your learn." Ben Hall was awarded his black belt directly from this man's son and his brown belt from the man himself. So whether you want to win or learn, be sure to take a lesson from the representative of the Carlson Gracie team in Australia at Carlson Gracie Jiu Jitsu in Melbourne.
---
Featured Video from Man of Many
---
Address: 9 Duke Street, Windsor VIC 3181
Phone: +61 438 200 008
Membership Cost: Teens (12-15 years old) – $50 per fortnight, Adult Unlimited – $80 per fortnight, Womens only class (self-defence/Jiu Jitsu) $20 per class for non members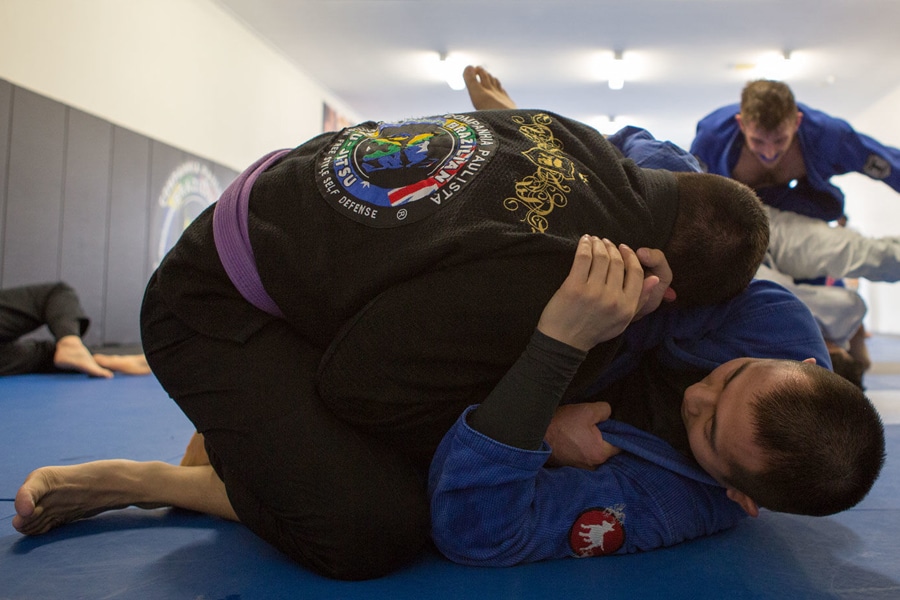 3. Cia Paulista
If you need to sate your BJJ urges straight after work, this jiu jitsu in Melbourne CBD offers the convenience and experience you need. Cia Paulista has a full range of classes from fundamentals to advanced, competition and with or without Gi. For a relaxing end to the session you could even cool down with a yoga class.
Address: 3/26 King Street, Melbourne VIC 3000
Phone: 0478 733 276
Membership Cost: offers a free trial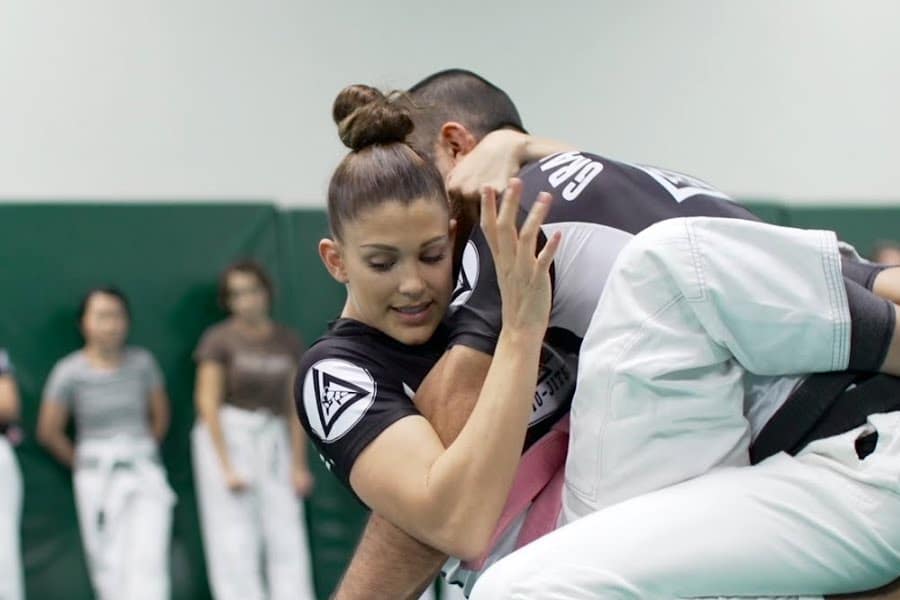 4. Gracie Jiu Jitsu Templestowe
Gracie jiu jitsu Melbourne is the most efficient and proven self-defence system in the world. Learn this verified technique from a 3rd degree black belt at a Gracie certified training centre, Gracie Jiu Jitsu Tempelstowe.
Address: 143A Parker St, Templestowe VIC 3106
Phone: 03 9846 2888
Membership Cost: starts from $77 per fortnight (3 classes per week)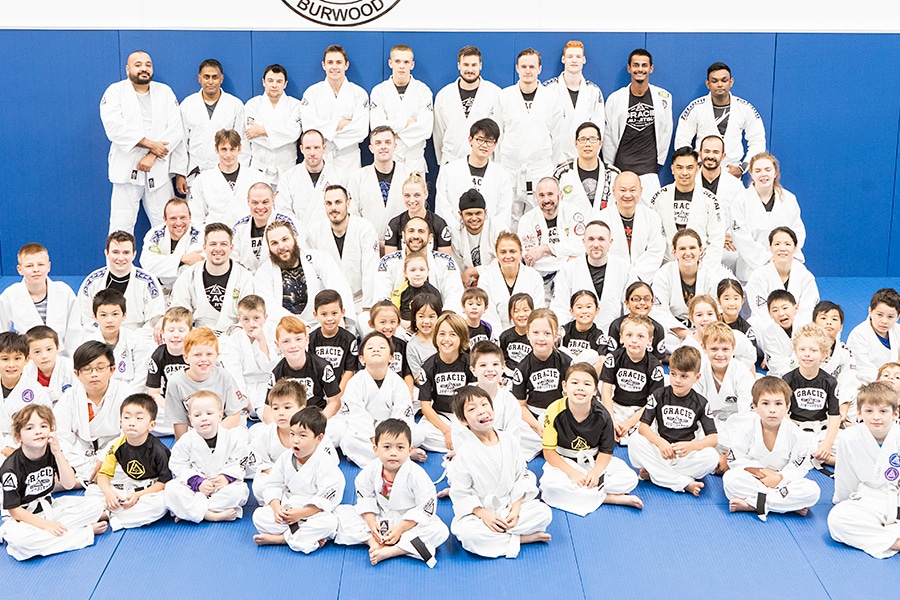 5. Gracie Jiu Jitsu Burwood
Head instructor at Gracie Jiu Jitsu Burwood and black belt, Robbie Singh thinks that everyone has the right to defend themselves. He explains, "My aim is not to make you the fastest or strongest athlete, my aim is to make you smarter more aware and give you the ability to physically, verbally, and mentally defend yourself in a range of situations." If this resonates with you, test out your mental and physical strength with Gracie jiu jitsu in Melbourne.
Address: 2/5-13 Sinnott Street, Burwood VIC 3125
Phone: 0427 220 328
Membership Cost: 10-day Free Trial for new members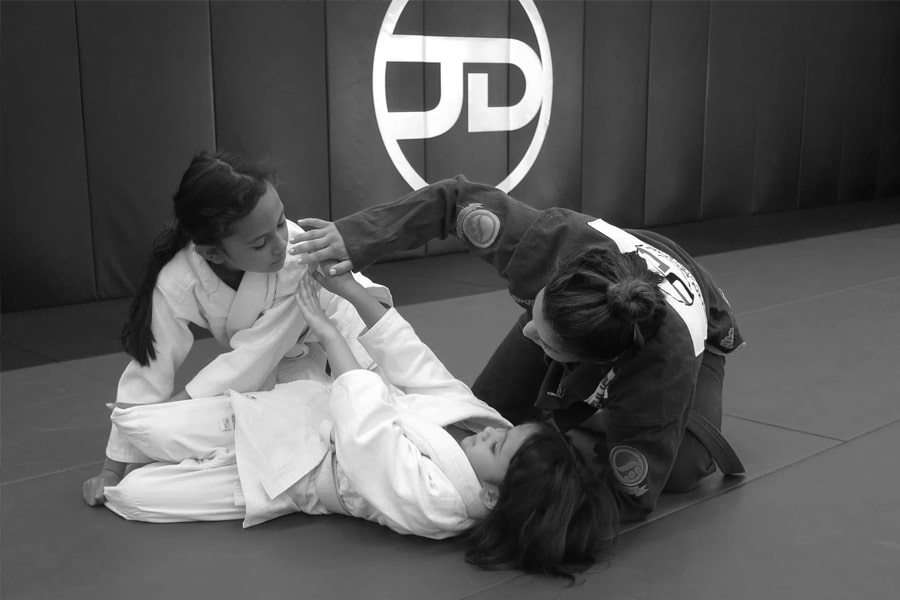 6. John Donehue
With over 35 years experience in martial arts, John Donehue is about as knowledgable as head coaches come. He and his team at John Donehue have worked with a number of professional sporting organisations including the Melbourne Storm and North Melbourne Football Club, highlighting the benefits of jiu jitsu in Melbourne in complementing other sporting activities. The 800m2 space features competition grade matting, a dedicated strength and conditioning room, boxing ring, cage wall and multiple suspended bags.
Address: 6/278 Ferntree Gully Road, Notting Hill VIC 3168
Phone: +61 3 9544 5820
Membership Cost: offers a free trial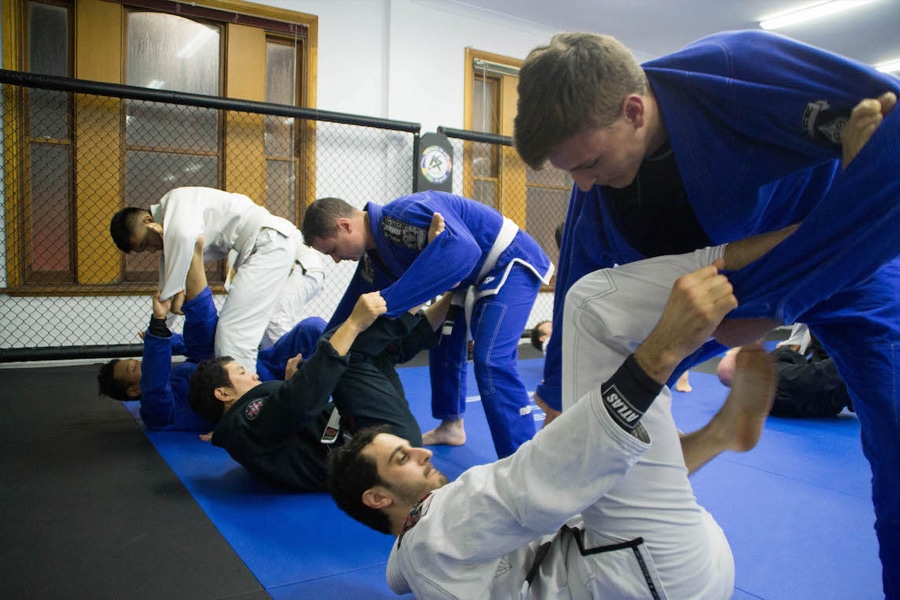 7. Alexandre Santos
Alexandre Santos was trained under – no not a Gracie but an equally hailed BJJ legend – Helio "Soneca" Moreira. He has a fourth degree black belt in jiu jitsu and is the head trainer at this BJJ Melbourne centre. He upholds that the skills they teach can directly and indirectly improve fitness, self-defence, self-esteem as well as mental health.
Address: Level 1 504 Victoria Street, North Melbourne VIC 3051
Phone: +61 455 115 230
Membership Cost: offers a free trial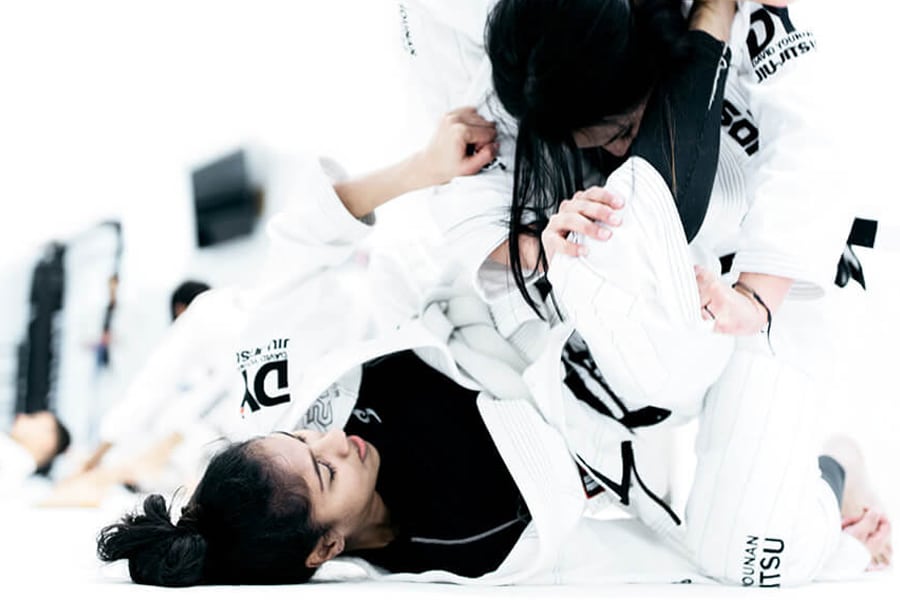 8. Legends MMA
Located in the heart of Melbourne CBD, Legends MMA offers a full range of classes for anyone wanting to gain flexibility, strength, skill or stamina. They've got Gi and no Gi BJJ, MMA, conditioning and flexibility classes as well as 'Just Flow'. Kick off your Brazilian Jiu Jitsu in Melbourne with the right technique.
Address: Level 1 362 Little Collins Street, MelbourneVIC 3000
Membership Cost: 7-Day special for $19, 10 class pack at $300, Lightweight Membership $65 AUD/week, Middleweight Membership $59/week, Heavyweight Membership $2,600 (upfront)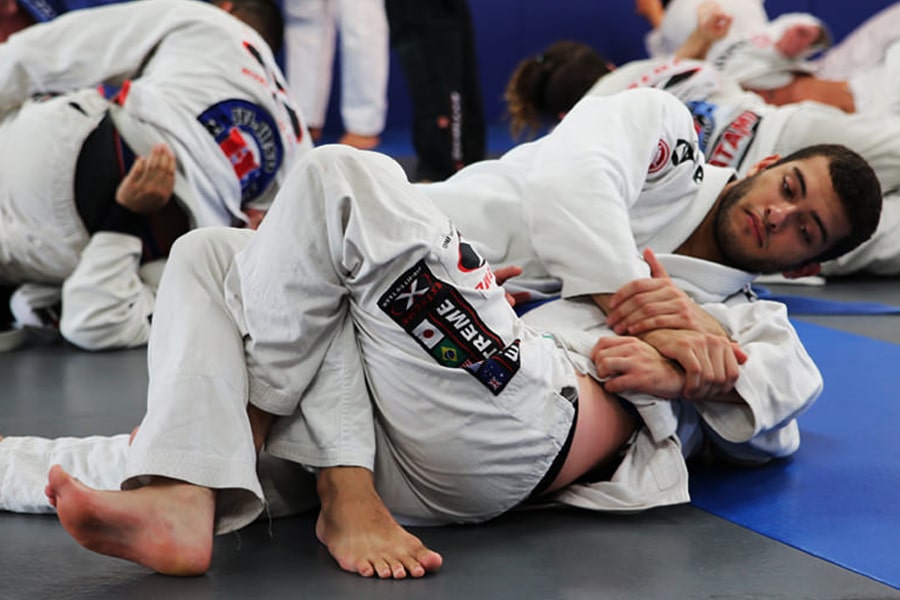 9. Extreme
Think of a piece of combat or gym equipment and we're sure Extreme will have it. From Bulgarian bags to plyometric boxes, kettle bells to bumper plates, not to mention 280m2 of mat space, they've got you and your weight goals covered. If you're after that extra bit of punch for your BJJ Melbourne, they even allow students to use the facilities outside of standard class times for a bit of extra training.
Address: 660 Warrigal Road, Chadstone VIC 3148
Phone: +61 3 9568 4999
Membership Cost: 30 Day Free Trial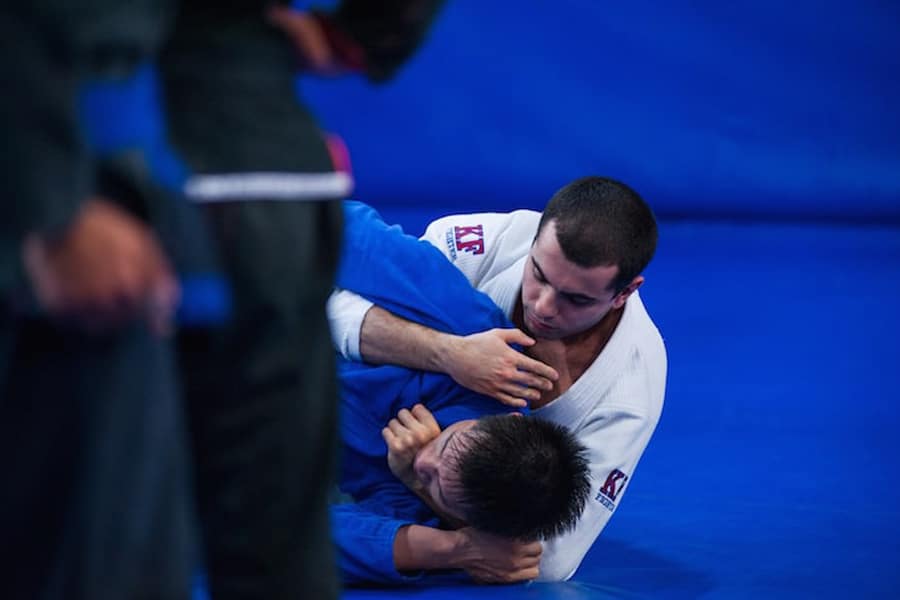 10. Renegade
The head trainers at Renegade believe that world class training is a combination of great technique and outstanding culture. The technique they can teach you via 30 supervised classes on their Olympic quality mat and with competition-approved powerlifting equipment, pads, gloves, bags and ropes. The culture comes from their dedicated jiu jitsu Melbourne staff and members.
Address: 3/60 Stubbs St, Kensington VIC 3031
Phone: +61 3 9372 1011
Membership Cost: $50/week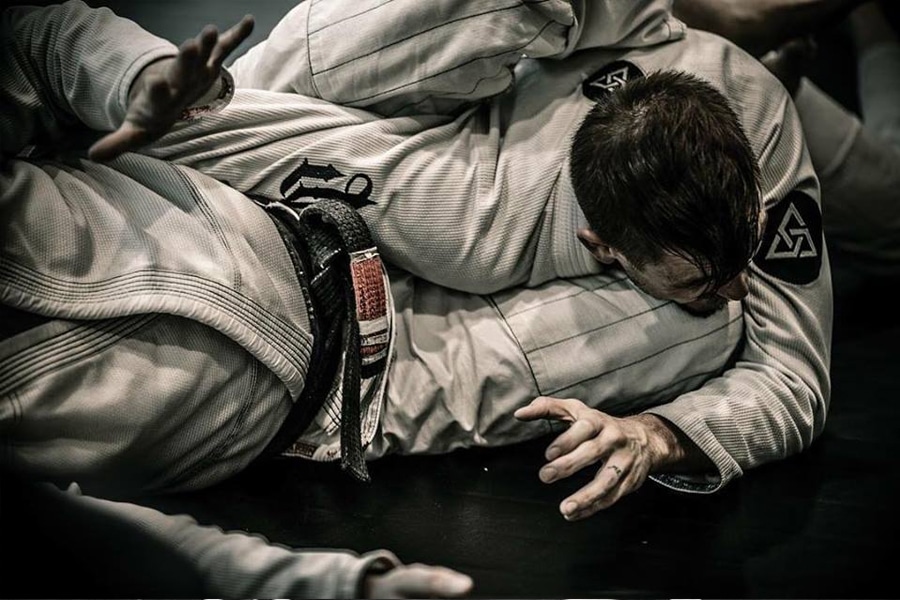 11. Zero Point Gracie Jiu Jitsu
In the fundamentals class alone at Zero Point Gracie Jiu Jitsu Melbourne, you will learn 46 techniques of Gracie Jiu Jitsu. Each regimented class teaches students one standing and one ground technique, broken down into drills. So to learn BJJ with the highest standards of technicality drop into one of the classes – and learn how to properly drop shoulder throw your opponent.
Address: 441 St Kilda Rd, Melbourne VIC 3004
Phone: +61 432 082 560
Hours: Mon-Sat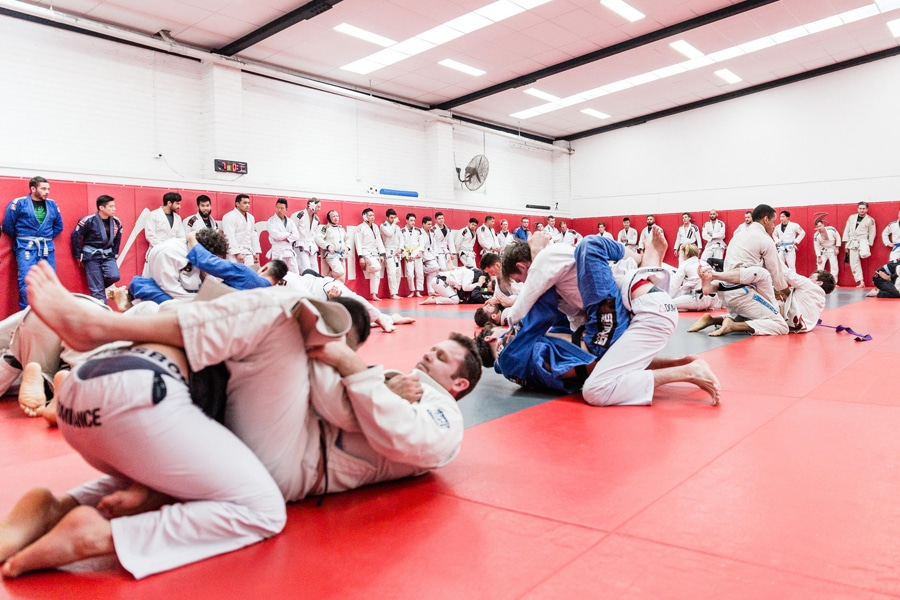 12. Dominance
Dominance, founded in 2002 and with 3 locations is headed by 3rd Degree Black Belt Dave Hart, 2nd Degree Black Belt Murray Ballenden and Black Belt Lincoln Hancock. With a focus on high level jiu jitsu through strong work ethic and a technical approach, Dominance has classes for kids, teens and adults at each location. While having a great program for recreational students, Dominance also has one of the strongest competition teams in the country.
Address: 555 Victoria Street, Abbotsford VIC 3067
Phone: +61 3 9429 5978
Membership Cost: offers a free trial, $59/week Unlimited Membership, $49/week Muay Thai or BJJ Membership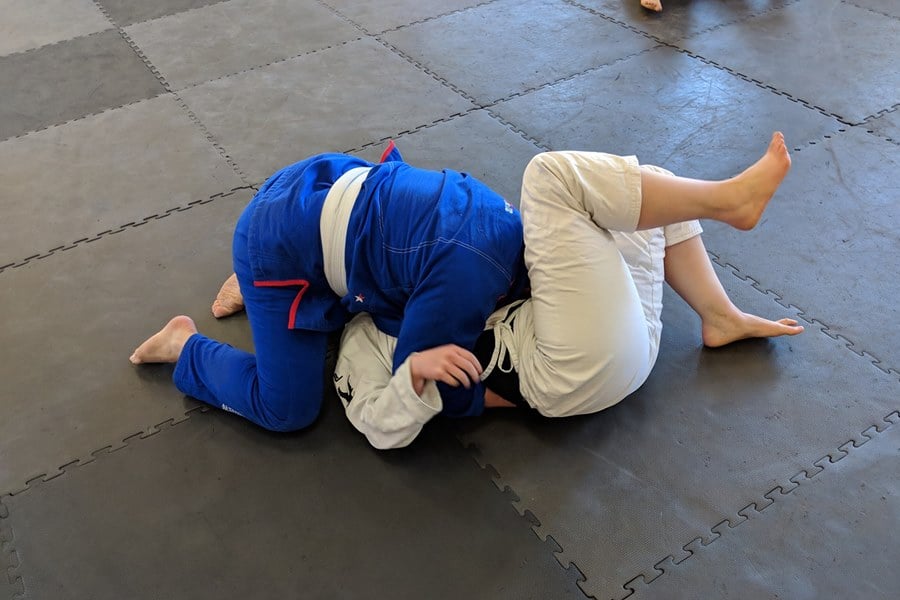 13. Bayside Brazilian Jiu Jitsu
Instructor at Bayside Brazilian Jiu Jitsu, Peter Polygenis, has been training in Brazilian Jiu Jitsu since 1997 and won numerous state, national and Pan Pacific Championships. He is not only talented at the combat sport, but he is also a passionate advocate for the teamwork, confidence, fitness and mental acumen that it promotes. Become a proponent of jiu jitsu Melbourne yourself by learning from this 2nd degree black belt. Bayside provides classes in the best Brazilian jiu jitsu Melbourne has to offer.
Address: 6 Bond Street, Mordialloc VIC 3195
Phone: +61 403 949 585
Membership Cost: Free (First Lesson), $30 (Casual Lesson), $170/month (Adult Member)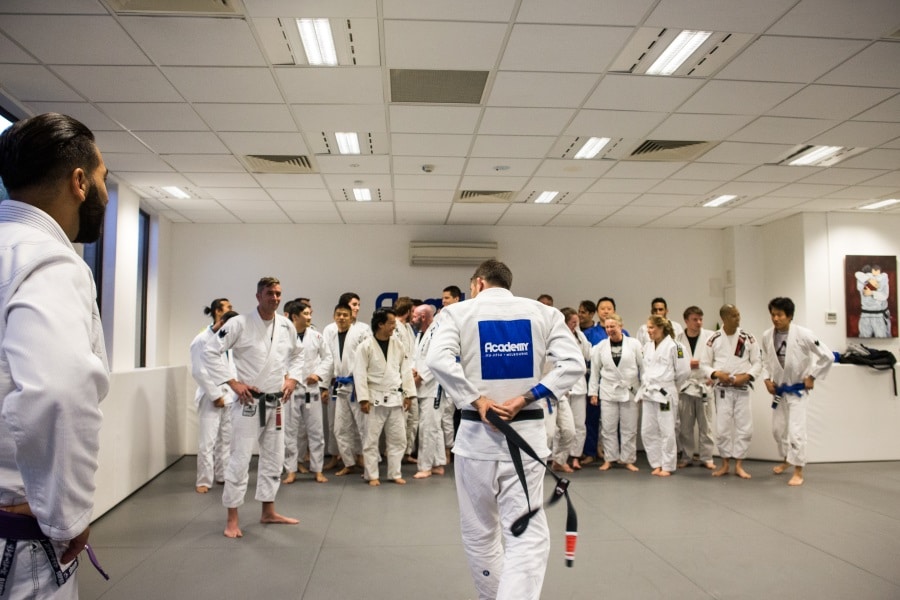 14. Academy Jiu Jitsu
First degree black belt, David Christopher, is another big believer in the benefits of learning BJJ in Melbourne. He says Brazilian Jiu Jitsu is at its core a practice of problem solving. Academy Jiu Jitsu can help you to remain focused and calm under pressure. Christopher purports, "This will provide you with the tools to overcome not only the struggles on the mats, but also the pressures and struggles of life."
Address: 969 Burke Road, Camberwell VIC 3124
Phone: 03 9882 3486
Membership Cost: Free Trial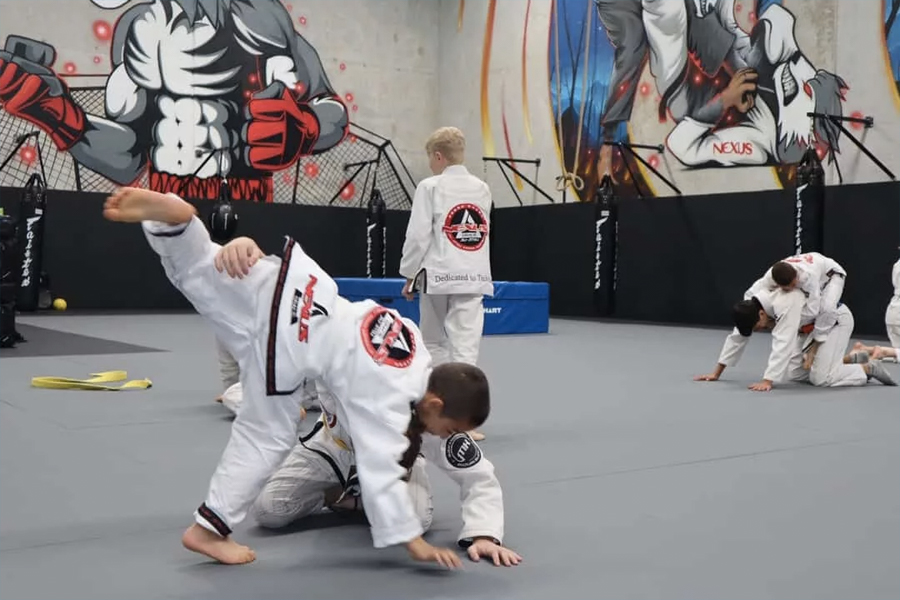 15. Nexus Jiu Jitsu
World-class Brazilian Jiu-Jitsu training academy, Nexus is a modern take on the traditional fighting form. Focusing on the mindset and lifestyle of continuous learning and self-improvement, the gym caters to fighters of all ages and skill levels.
Address: 54/24 Bakers Road, Coburg North
Phone: 0419 099 744
Membership Cost: Free Trial
How Man of Many Chose This List of BBJ Gyms in Sydney
The Man of Many team is loaded with avid fitness fanatics who have spent years testing and trailing the best gyms in Sydney. We've included great BJJ gyms for groups, beginners, and fitness, while introducing a few unfamiliar names to the list Check out our top recommendations below and then narrow down a favourite by checking out the rest of our list.
You'll also like:
15 Best Sports Bars in Melbourne
14 Best Boxing Gyms in Melbourne
10 Best Martial Arts Movies
Sydney BJJ Gyms FAQ
What is the best Brazilian Jiu-Jitsu gym in Melbourne?
According to Google Reviews, Alexandre Santos Brazilian Ji-Jitsu is the best-rated BJJ gym in Melbourne, however other studios such as Carlson Gracie and Cia Paulista Australia are also highly-rated.
What's the difference between Jiu Jitsu and Brazilian Jiu Jitsu?
Where Japanese Jiu-Jitsu was originally developed for combat, Brazilian Jiu-Jitsu is more of a discipline. BJJ has a much greater focus on grappling than striking.
What is the best age to start BJJ?
While it might seem violent, you can start BJJ at a young age. Fighters recommend beginning at 7 or 8 years olf age.
---
Featured Video from Man of Many