7 of the Best Crossfit Gyms in Melbourne
The discipline of CrossFit is centred around optimising ten foundational physical skills; endurance, stamina, strength, flexibility, power, speed, coordination, agility, balance, and accuracy.
At Melbourne's best CrossFit gyms, you'll find a dedication to all ten principles as sure as they were gospel. With an emphasis on functional movement and general physical aptitude, CrossFit lets you lift, swing, or jump over any obstacle life throws at you.
The best CrossFit gyms in Melbourne boast some of the most experienced fitness pros in the country, all dedicated to designing constantly varying workouts performed at high intensity. No matter if you're right in Melbourne's CBD or in the suburbs, these 7 best CrossFit gyms in Melbourne have a place in their community for you. Let's check 'em out.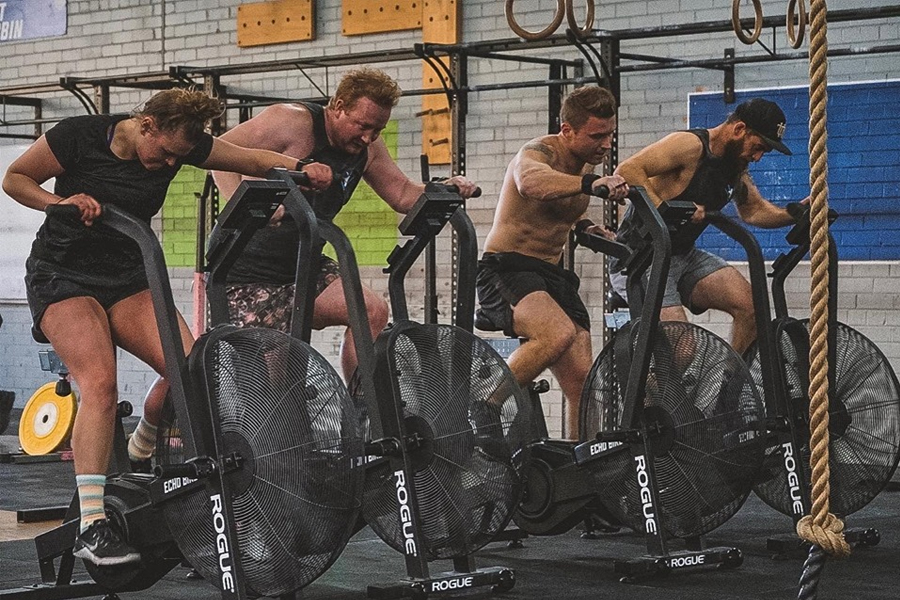 1. CrossFit Moorabbin
Your workouts won't get stale with CrossFit Moorabbin.
Built on the classic principles of high-intensity and constant variability, this Melbourne CrossFit gym encourages functional movements designed to increase strength, stamina, and flexibility.
Classes are small, so you can ensure you'll get individual attention from their experienced coaches. There's also a strong emphasis on community, and they're always looking for new members to join the tribe. CrossFit Moorabbin might be the most intense crossfit Melbourne has to offer.
Address: 16 Cochranes Road, Moorabbin
Phone: 0418 565 065
Hours: Mon-Thu 6am-8pm, Fri 6am-7pm, Sat 7am-12pm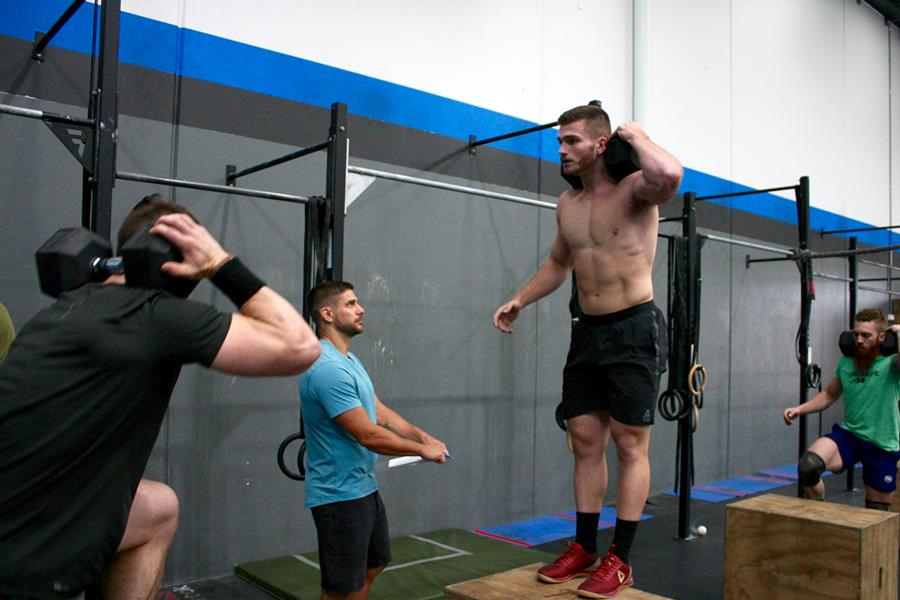 2. Reebok CrossFit Frankston
Setting goals is easy. Knocking them down? Well, that's another story.
Reebok CrossFit Frankston have stamped themselves as one of the best CrossFit gyms in Melbourne because it's their goal to keep you accountable for achieving your goals.
Expert coaches keep a watchful eye over every session, and their top-notch community of like-minded athletes celebrate every victory with you. It all goes down in a huge facility in south-east Melbourne, bristling with top of the line exercise equipment.
They'll even look after the kiddies while you get a workout in. How good!
Address: 20/ 71 Frankston Gardens Drive, Carrum Downs
Phone: 0423 331 727
Hours: Mon-Thu 6am-10:30pm & 4pm-8:30pm, Fri 6am-10:30pm & 4pm-7:30pm, Sat 9:30am-10:30am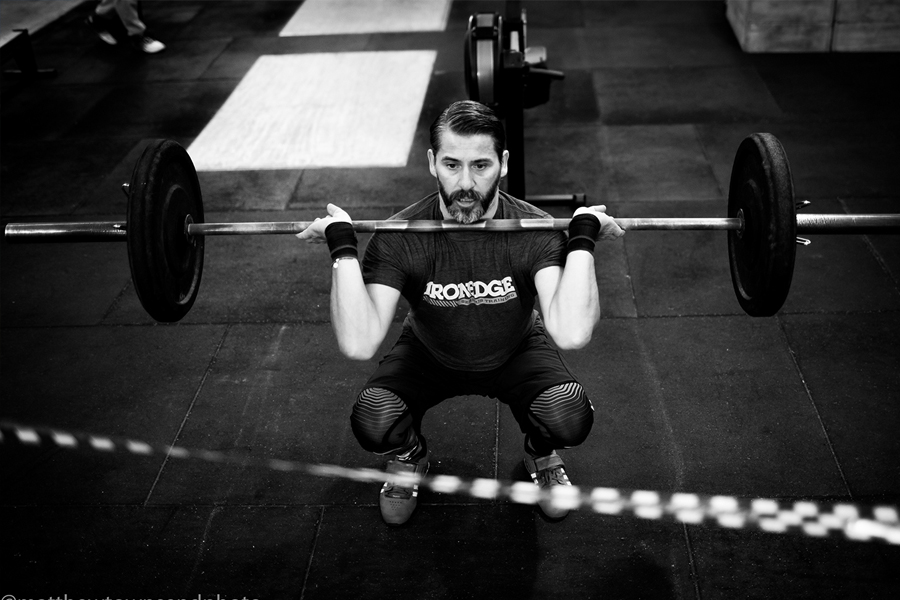 3. Schwartz CrossFit Melbourne
No matter if you're a CrossFit veteran or you're trying it out for the first time, Schwartz CrossFit Melbourne will get you moving.
They understand and appreciate the high intensity that defines CrossFit better than anyone. So, they make sure to teach correct technique before you ramp up to class-intensity levels.
This gym is built on a foundation of support and encouragement. They welcome CrossFitters of all walks of life and ability levels to participate in one of the many classes that run all week long. Schwartz's have been in business for almost 20 years and might be the best crossfit gym Melbourne has to offer.
Address: 904 Glen Huntly Rd, Caulfield South.
Phone: 0409 369 748
Hours: 7 days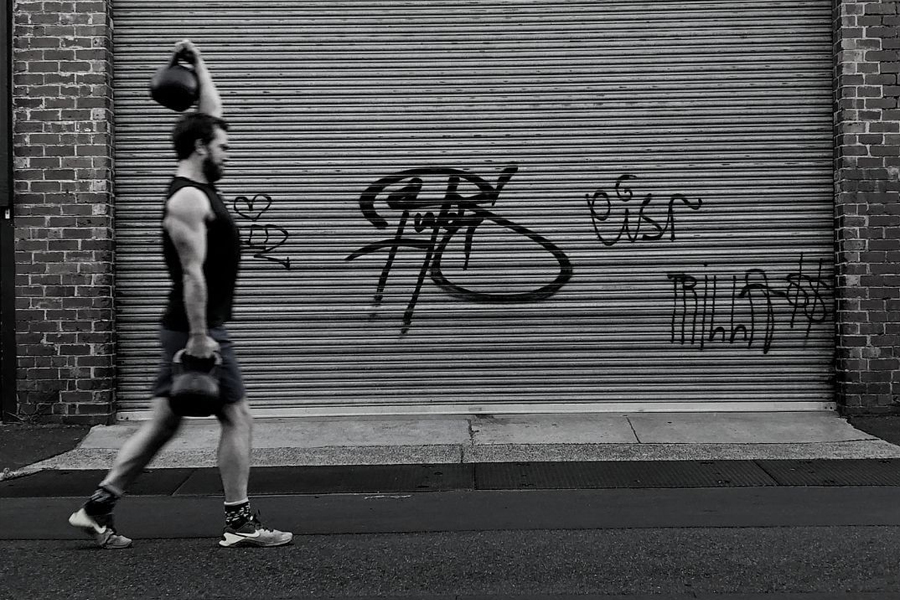 4. The Ox Box
This Melbourne CrossFit gym is all about getting you fitter and stronger with none of the bullshit.
Workouts at The Ox Box are intense, effective, always changing, and always rewarding. Every session is designed to promote general physical preparedness and build a foundation of strength, flexibility, and stamina that spills over into everyday movement.
If you're brand new, they'll help you get started (and keep going) with a personalised intro so you can nail the technique behind the moves before you jump into classes. Going strong in Collingwood since 2010, they've recently expanded to a second location in Port Melbourne.
Locations:
75 Cromwell St, Collingwood
47 Fennell Street, Port Melbourne
Phone: 0478 622 477
Hours: Mon-Fri 5:30am-8pm, Sat 7am-10am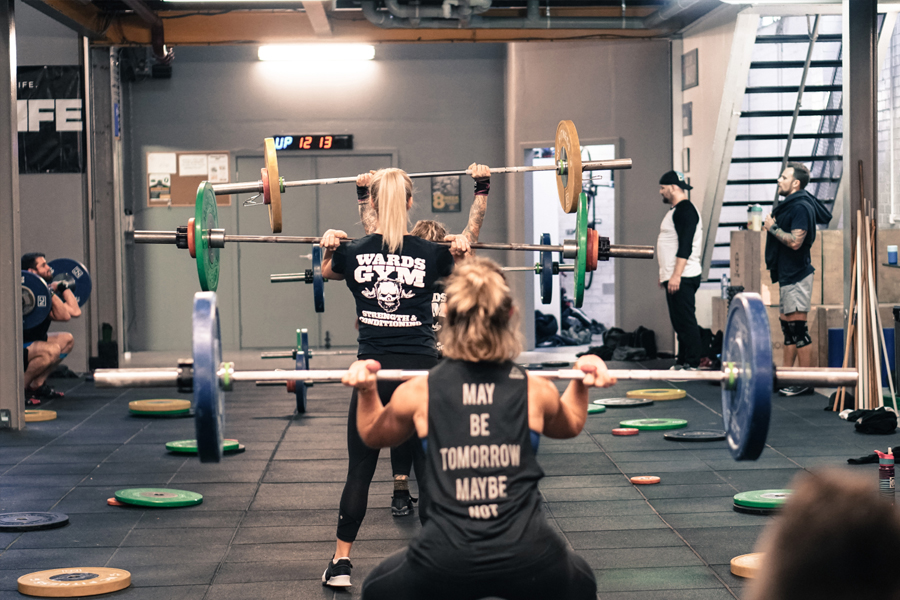 5. Ward's Gym
Owned and operated by brothers Gavin and Callum, Ward's Gym has the notion of family baked right into their philosophy.
With a commitment to growth and a diverse community, working out at Ward's couldn't be further from the isolation of a solo gym session. Their classes will get you pushing the limits of your physical and mental potential with the non-stop encouragement and support of your fellow athletes and coaches.
This Melbourne gym's got CrossFit at their heart, but they offer a wide range of classes from Olympic Lifting to BJJ depending on your goals and fitness level. Ward's might be one of the best crossfit Gyms Melbourne has to offer.
Address: 11 Rooney Street, Richmond.
Phone: 0417 370 878
Hours: Mon-Fri 6am-8pm, Sat 7am-10am, Sun 9:30am-11:30am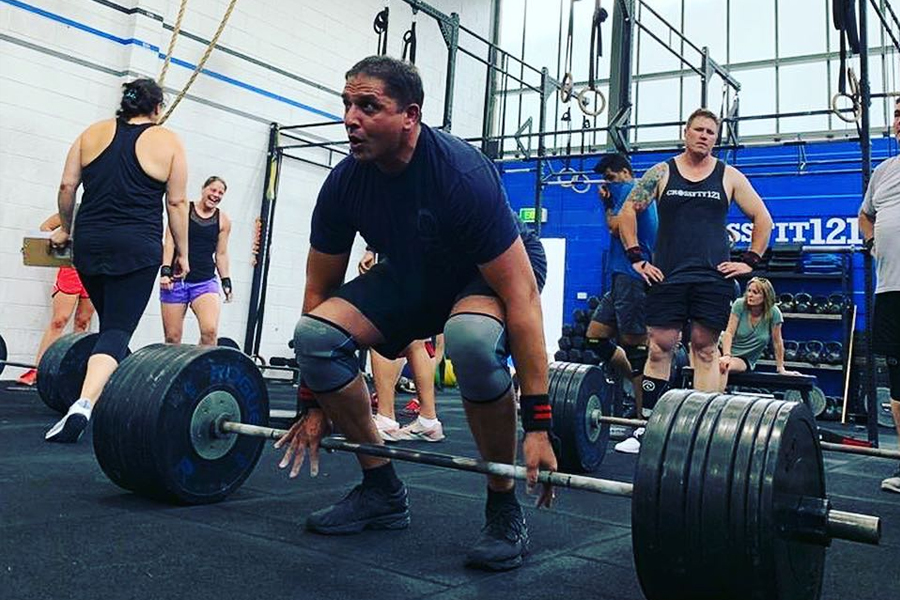 6. CrossFit 121
The folks at CrossFit 121 have a simple goal: get you in the best shape of your life.
Their expert coaches are some of the best out there, and they're constantly mixing it up with programs designed to be scaled up or down.
The timetable is stacked with classes that combine elements of gymnastics, weightlifting, and high-intensity cardio. No matter where you are on your fitness journey, the emphasis on functional movement and general strength and fitness ensures you get the most out of every workout.
Address: 69A Taunton Drive, Cheltenham
Phone: 0407 352 273
Hours: Mon-Thu 6-7am, 9:30-10:30am, 5-8pm; Fri 6-7am, 9:30-10:30am, 5-7pm, Sat 8:30-11:30am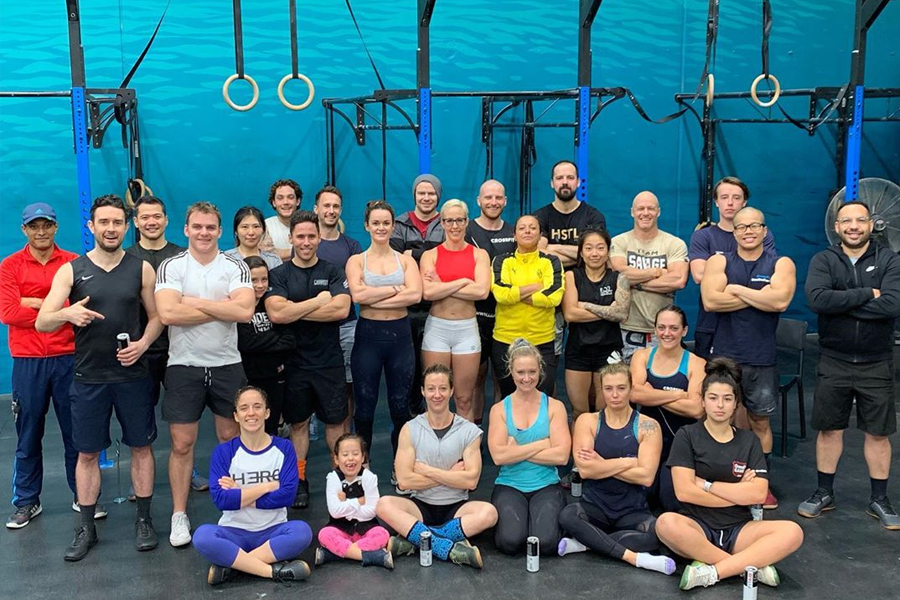 7. CrossFit South Wharf
CrossFit South Wharf makes up one-third of Tally Health, Melbourne's one-stop shop for all things training, healthy eating, and recovery.
The brand new gym is bright, spacious, and packed with top-shelf gear like spin bikes, climbing ropes, and rowing ergs. The walls are lined with plates, barbells, and medicine balls all waiting to be thrown around at a moment's notice.
Their coaches have a wide range of training experience, from weightlifting to yoga to AFL and, of course, CrossFit. Whether you're looking to shed that winter coat or elevate your training to a professional level, these guys will help you do it.
Address: 297 Ingles Street, Port Melbourne
Phone: (03) 8842 3595
Hours: Mon-Fri 6am-8pm, Sat 8am-5pm, Sun 9am-4pm
General FAQ
How much does CrossFit cost per month?
The average cost of CrossFit ranges from $75 to $225 a month, depending on how often in the week you want to attend.
What are the best Crossfit gyms in Melbourne?
Some of the best Crossfit gyms in Melbourne are Ward's Gym, The Ox Box, Reebok CrossFit Frankston, and CrossFit South Wharf.
You'll also like:
12 Best MMA Gyms in Melbourne
14 Best Boxing Gyms in Melbourne
10 Best Chest Exercises for Men