Dad Can Definitely Use a Hypervolt this Father's Day
Let's be honest: who couldn't use a massage right about now? Not only does the Hyperice Hypervolt abide, but thanks to patented Quiet Glide technology, it does so without making a racket. Weighing in at just 2.5 pounds, the handheld device comes powered by a brushless 60 W motor and features 3 different speed settings. Get one for Dad and one for yourself to reap the many benefits of percussive muscle therapy.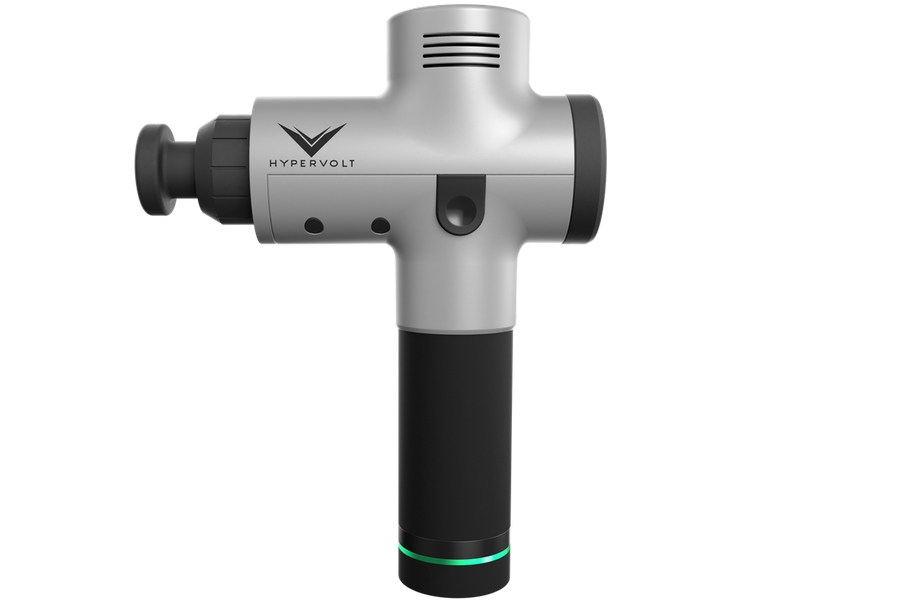 What kind of benefits, you ask? Hypervolt increases range of motion, helps relieve muscle soreness and stiffness, and improves circulation, amongst other things. Whether you're recovering from a workout or just in the mood for a neck massage, it works out those aches and pains in cord-free fashion. Speaking from personal experience, it can also provide a much-needed jolt of all-natural energy.
We've been taking our own Hypervolt for a spin and loving its effortless usability and quiet performance. There are 5 different head attachments included with purchase and each one offers unique benefits and sensations. Because the device is both lightweight, compact, and cordless, moving it from one area to the next couldn't be easier. This thing will downright spoil your dad this Father's Day. You did good, son!