Do you and your loved ones think the idea of heaven is breaking a sweat? Well, welcome to paradise. From gear to gadgets and everything in between, we've compiled the ultimate list of the best fitness gifts to take your performance to the next level.
Best Fitness Gifts at a Glance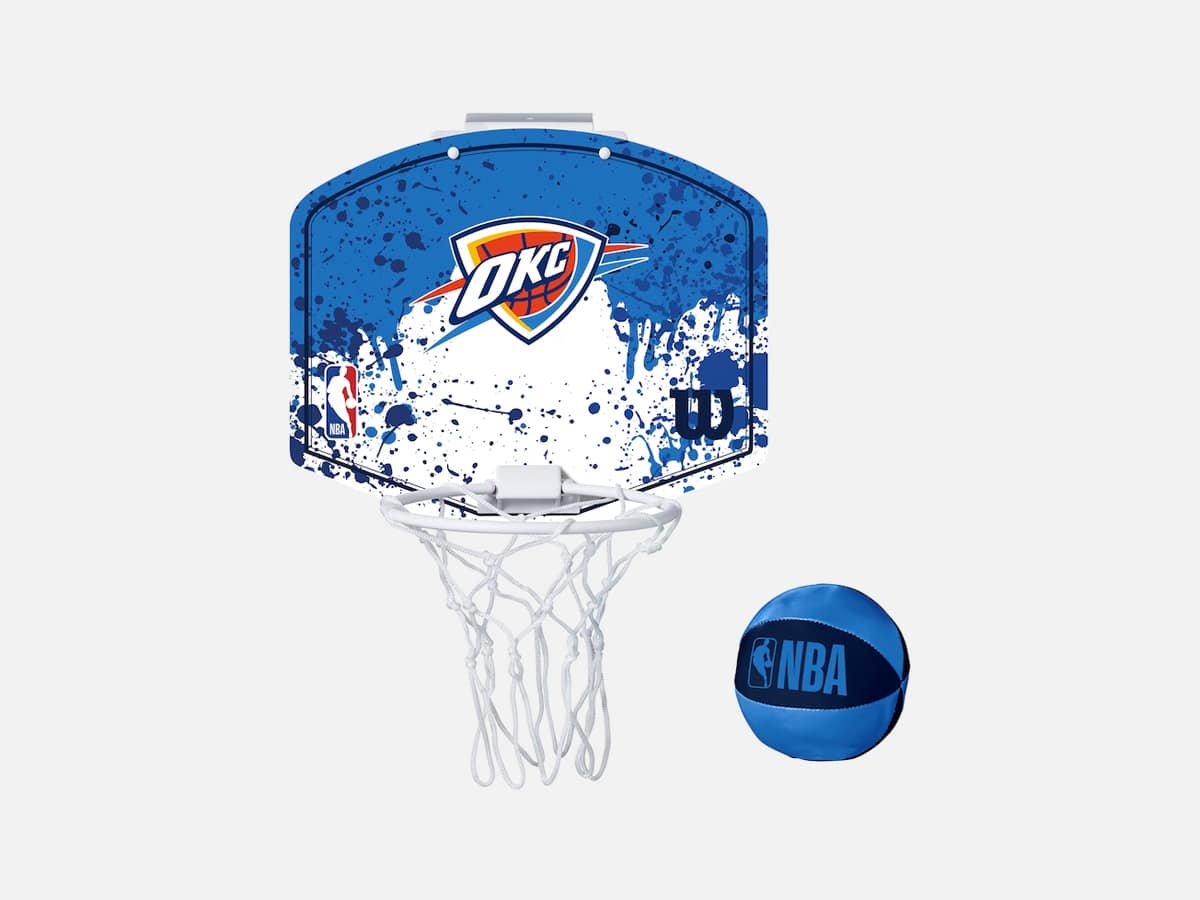 Oklahoma City Thunder Wilson NBA Team Mini Hoop
Whether in the workplace or bedroom, a Mini Hoop is a surefire way to bring endless joy to any basketball fan. Here at Man of Many, we have become obsessed with shooting long-range daggers from our desks. In fact, our official office sport has become something of an obsession among the team. Just a word of caution: hanging onto the rim like Shaq in the 90s does not end well – you could end up breaking more than just the backboard.
NBA League Pass
Basketball is back, and we've got Wemby fever. So, if you're eager to witness the ascent of the hottest prospect since LeBron James, then NBA League Pass is an absolute necessity. This season, it's more accessible than ever for fans to seamlessly switch between various broadcasts and languages. Moreover, there's a bunch of fresh overlays that display live player stats and scores, enhancing the interactive experience. Subscribers to NBA League Pass will also have the ability to stream multiple games simultaneously using the multi-view feature, so you can never miss any of the action.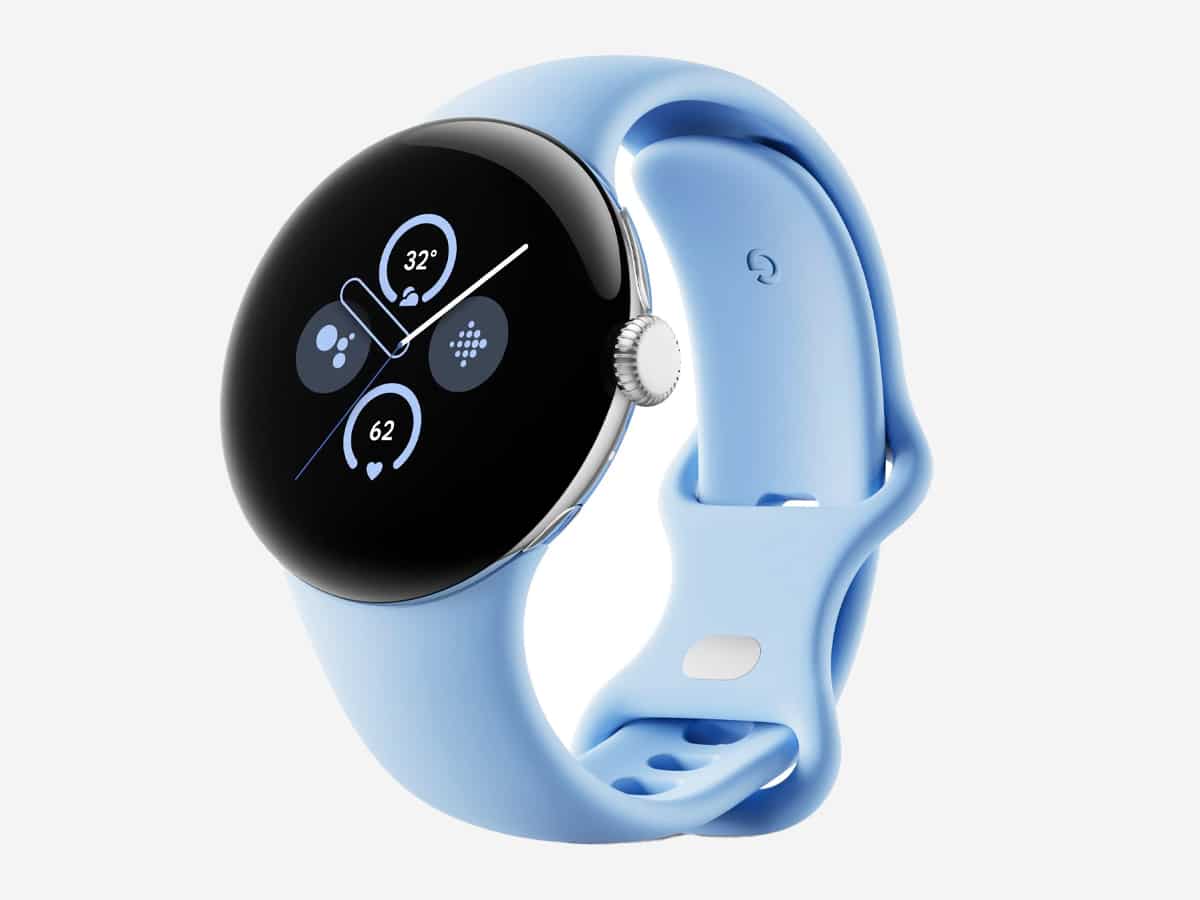 Google Pixel Watch 2
Experience the perfect blend of Google's engineering excellence and Fitbit's cutting-edge technology in the Google Pixel 2. This smartwatch, now in a sleeker and more advanced design, boasts all-new heart-tracking accuracy, providing you with precise health and fitness measurements. Additionally, Fitbit's body-response feature enables you to identify potential signs of stress and monitor changes in skin temperature. With extended battery life and a range of new safety features, this watch is tailored to meet all your needs.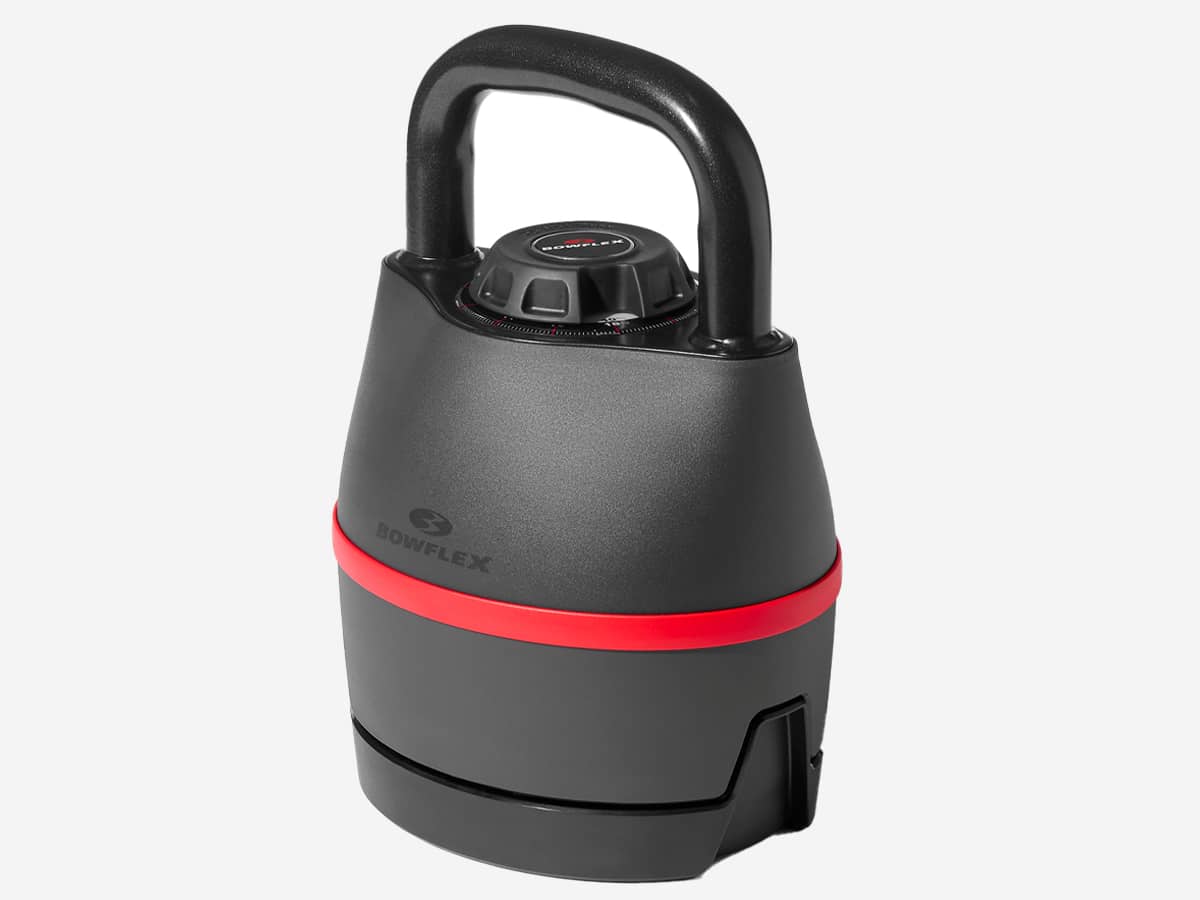 Bowflex SelectTech 840 Kettlebell
Kettlebells are excellent workout equipment, but they lack practicality. Bowflex changes the game with its adjustable feature; a simple turn of the dial allows you to switch between 8 to 40 lbs. Say goodbye to cluttering your space with multiple heavy weights. This innovative method not only saves room but also offers efficient and versatile training options.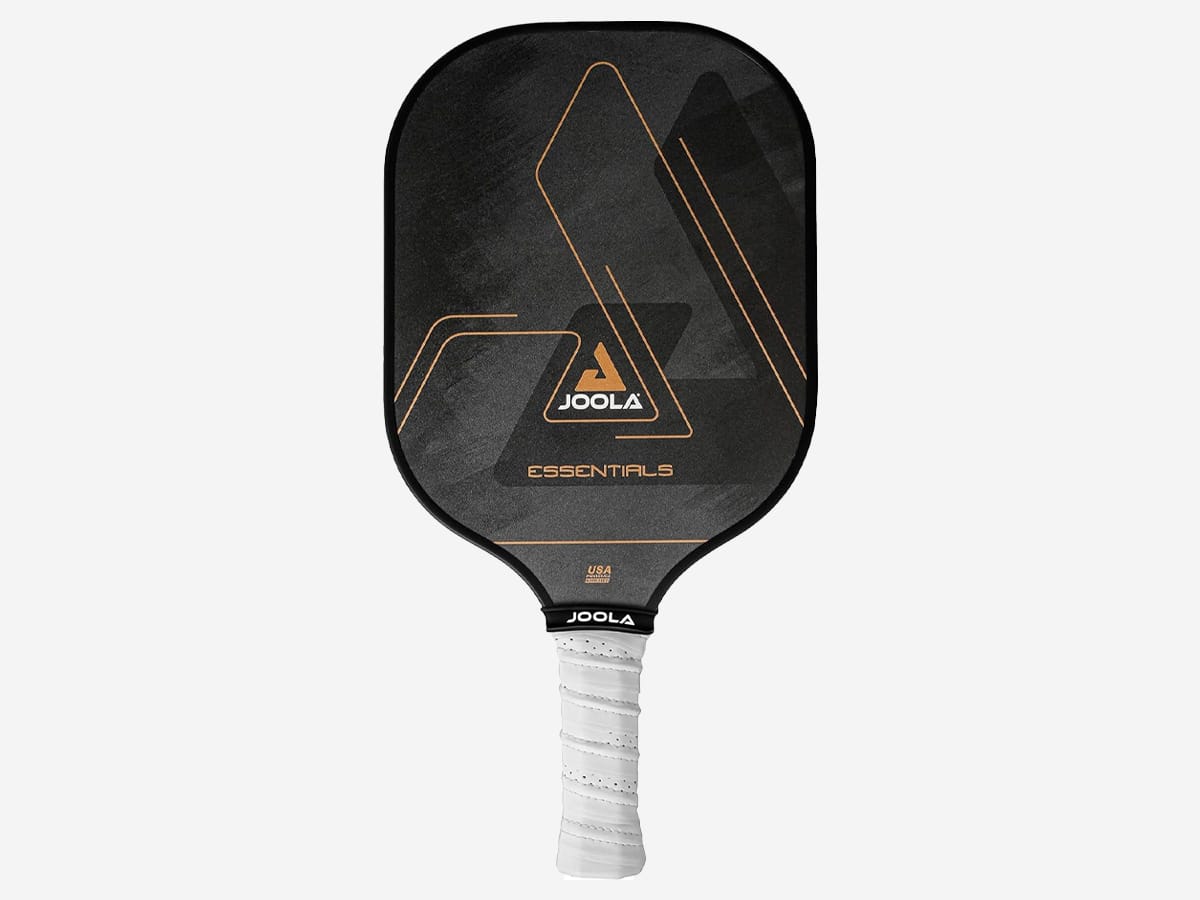 JOOLA Essentials Pickleball Paddles
By now, you've likely caught wind of the Pickleball phenomenon making waves across your sports social media feeds. This Tennis-Table Tennis hybrid has become a global sensation, sparking a surge of equipment innovation. JOOLA stands at the forefront of this movement, especially when it comes to paddles. Equipped with advanced technologies favoured by professional athletes like World Number 1 Ben Johns, this paddle will take your game to new heights. One remarkable feature is its 'sure grip' technology, which effectively wicks away moisture from the hand's surface. This not only provides an enhanced grip but also significantly boosts shock absorption, ensuring a superior playing experience so you can take down friends on the court.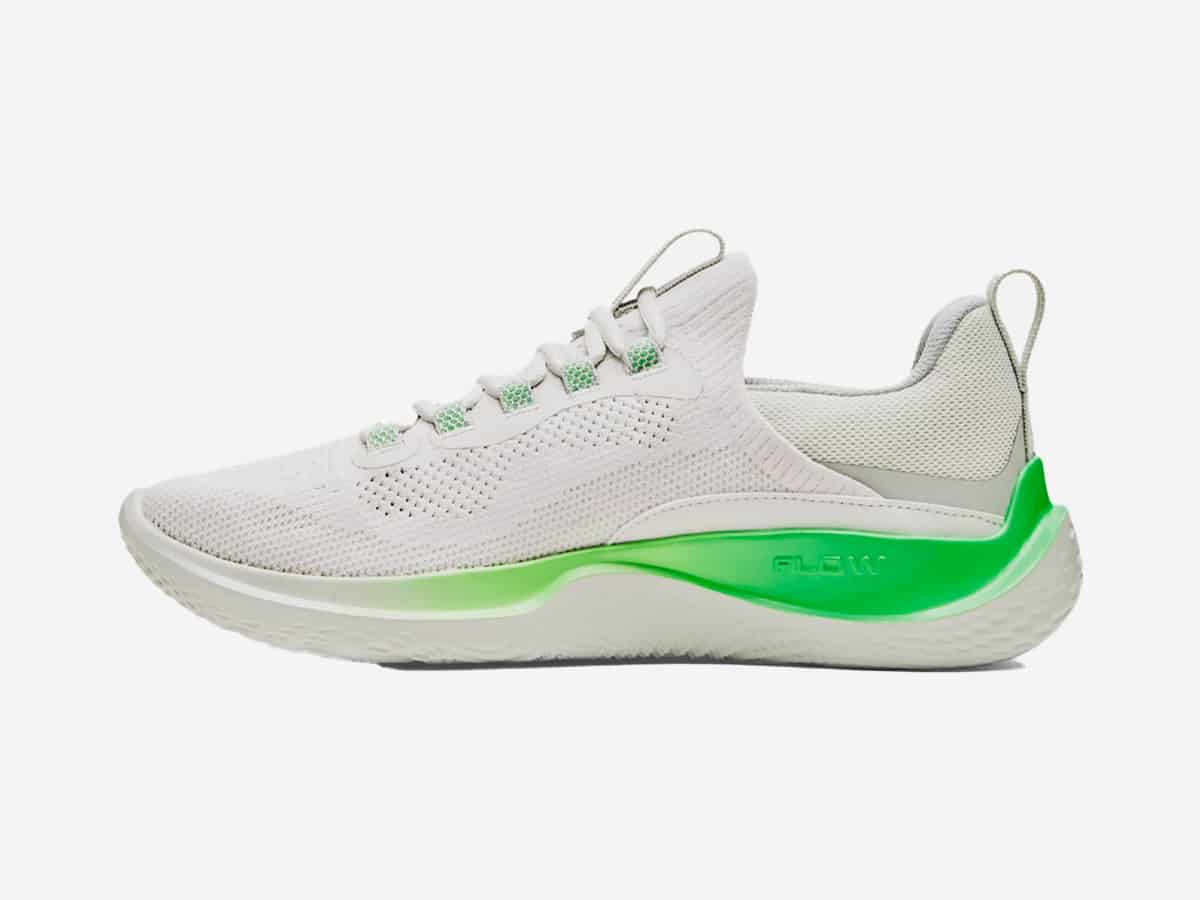 Men's UA Flow Dynamic Training Shoes
If you're a fan of cross-training, these Under Armour kicks will serve your feet the goods. It combines the cushioning of a running shoe with the group of a weightlifting shoe, so you can rip into any kind of workout without slowing down. Plus, the light IntelliKnit upper with strategic stretch offers ultimate support and breathability when you decide to push it to the limit.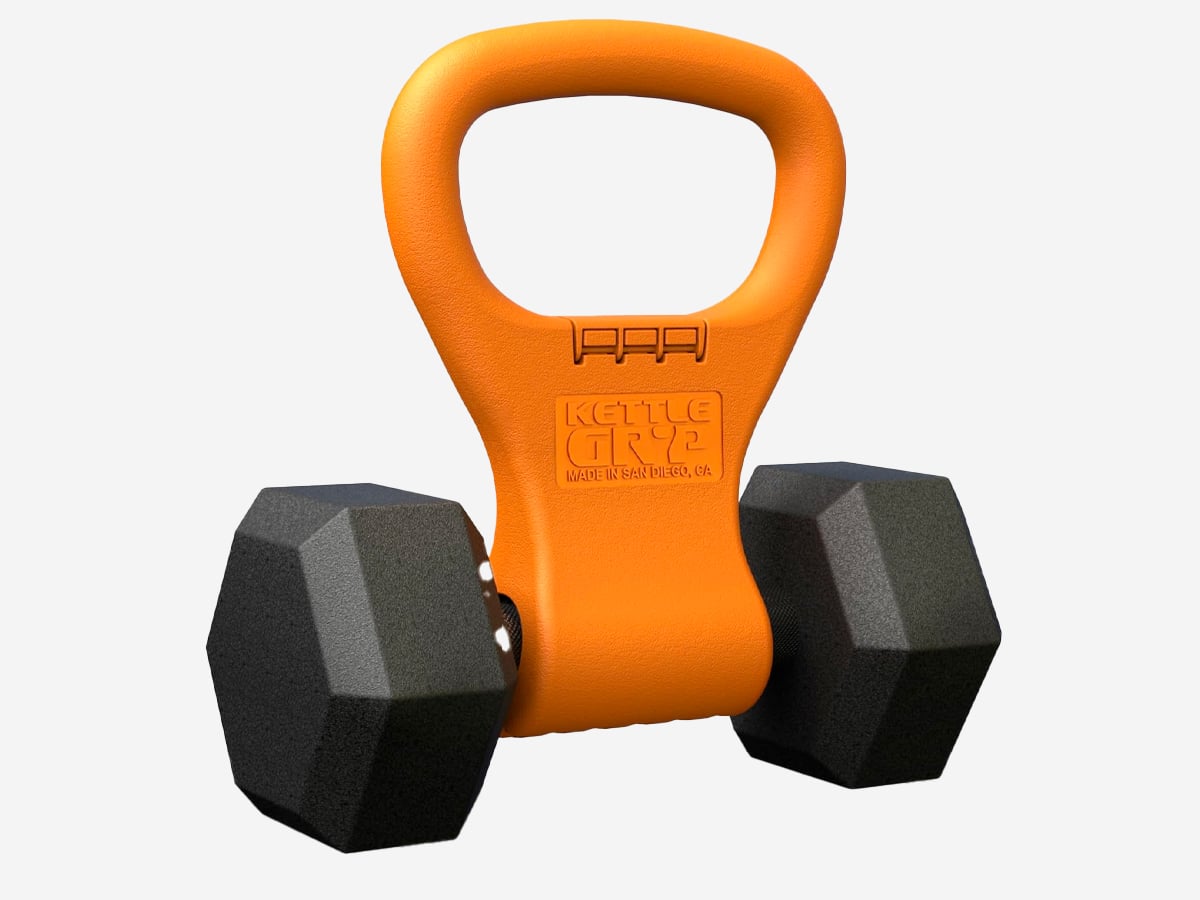 Kettle Gryp
Want to save money and space, while still maximising each workout? Then look no further than Kettle GRYP. This device turns dumbbells into kettlebells in a snap thanks to its patented secure latching closure. Simply open the hinged handle, place your weight into the grip, lock it up and you're good to go. If you're looking to enhance the versatility of your workout sessions without the hassle of carrying extra weights, then this is definitely worth giving a crack.
---
Featured Video from Man of Many
---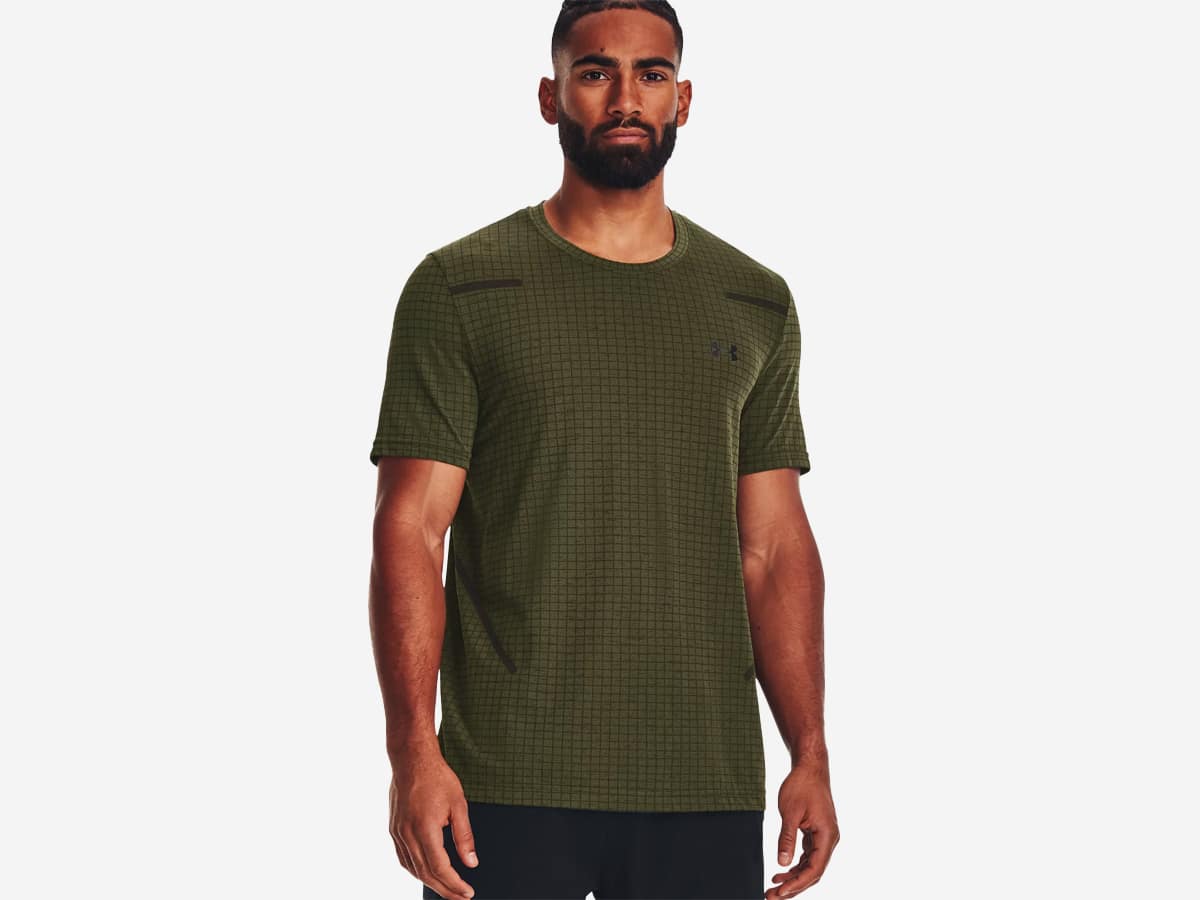 Men's UA Seamless Grid Short Sleeve
It's time to stop training in old t-shirts and level up your gym kit. Under Armour's short sleeve uses a grid-textured fabric that gives the body ventilation where you need it most. Plus the nearly sew-free design provides ultimate comfort while eliminating chafing. Trust us, you won't want to workout in anything else after trying this on.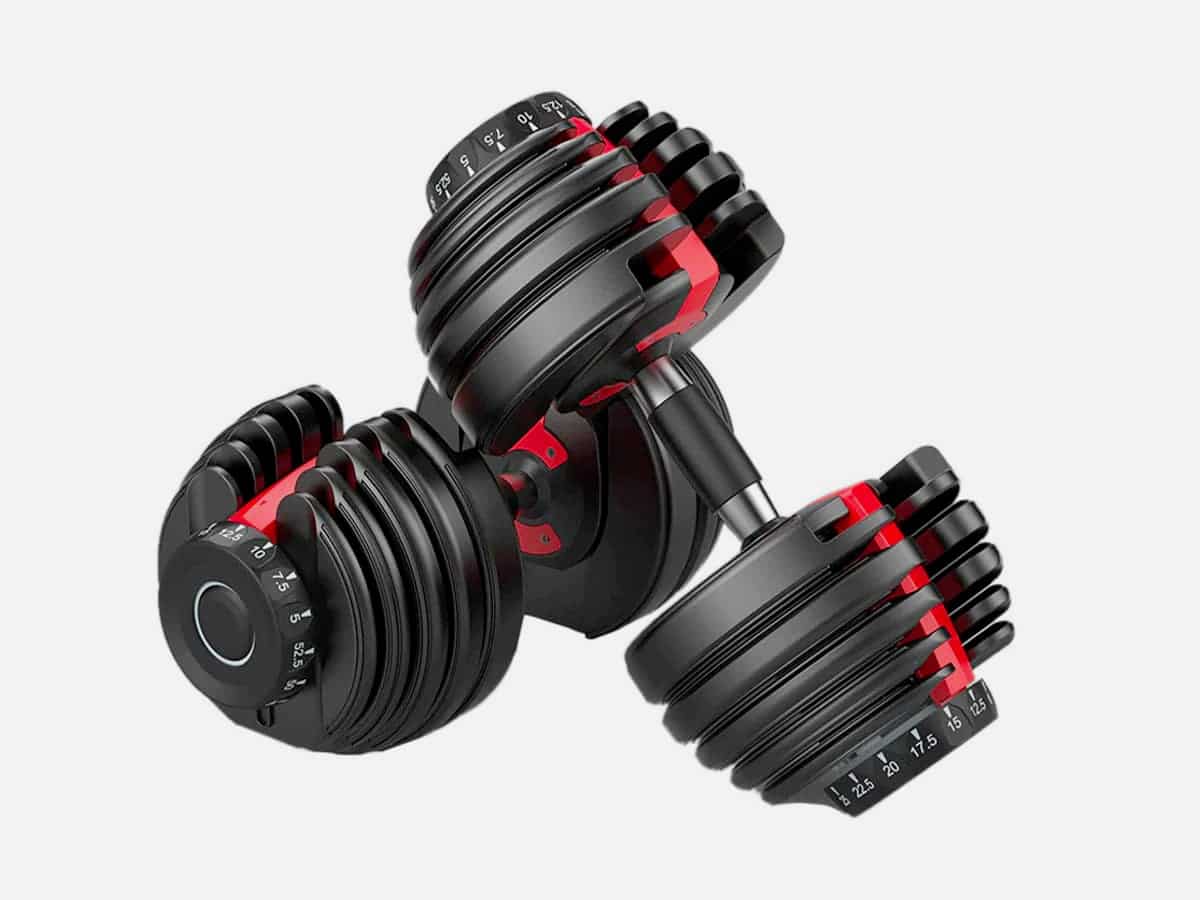 FitnessLAB Adjustable Dumbbell Set
Whether you hate crowded gyms or simply want the ability to train at home, Fitness LAB's Adjustable Dumbbell set is perfect for a quick pump-up. Comprising 15 weight combinations from 2.5kg to 24 kg, its durability-focused construction caters to all workout requirements. Plus, the weight's easy adjustment and lock features mean you can break a sweat safely.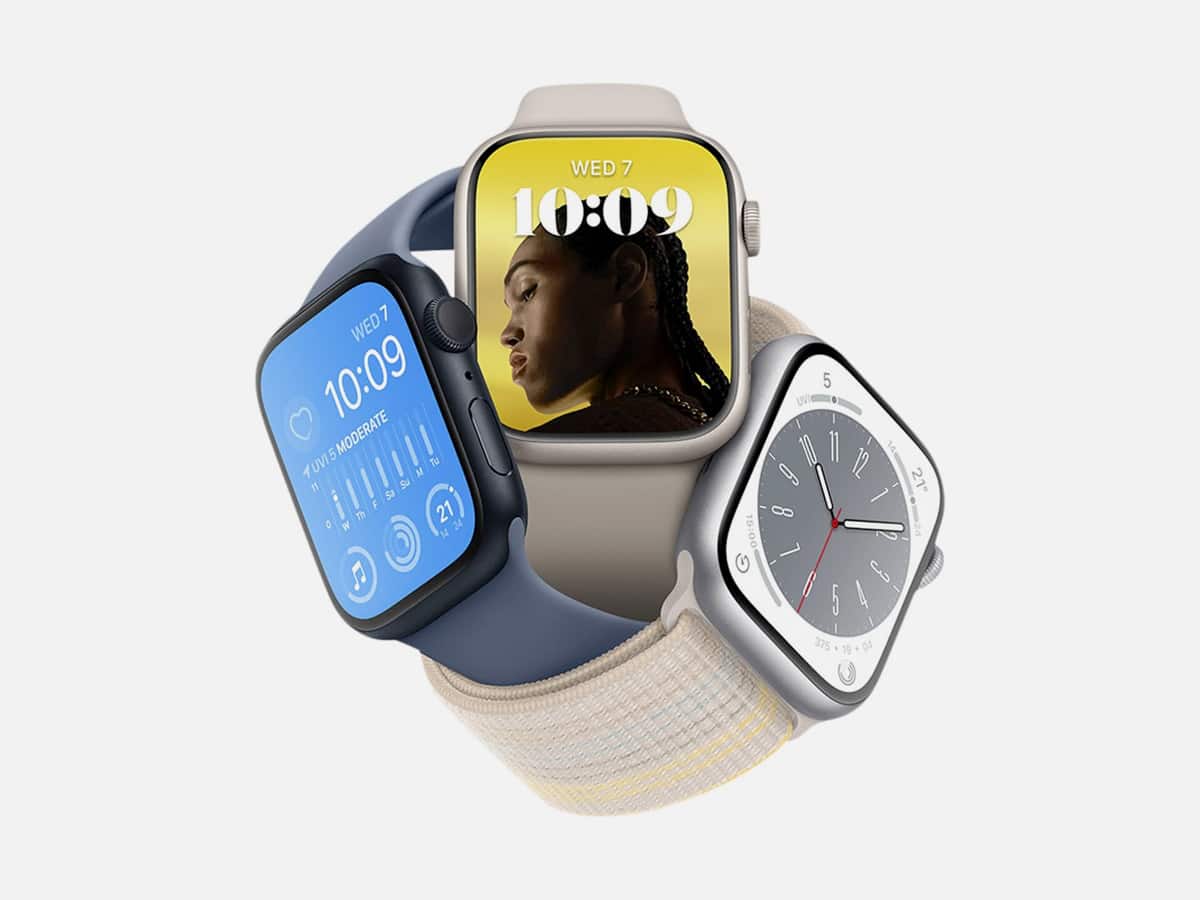 Apple Watch Series 8
The Apple Watch Series 8 is everything you need to live a high-performance existence. Packed with advanced health features that monitor temperature, ECG sleep and more, the Series 8 now comes with safety innovations like Crash Detection and Fall Detection that can automatically connect you with emergency services in the event of an accident. For gym junkies, the enhanced Workout app comes with new ways to train and track workout performance so you can effortlessly keep the rig fiercely firm.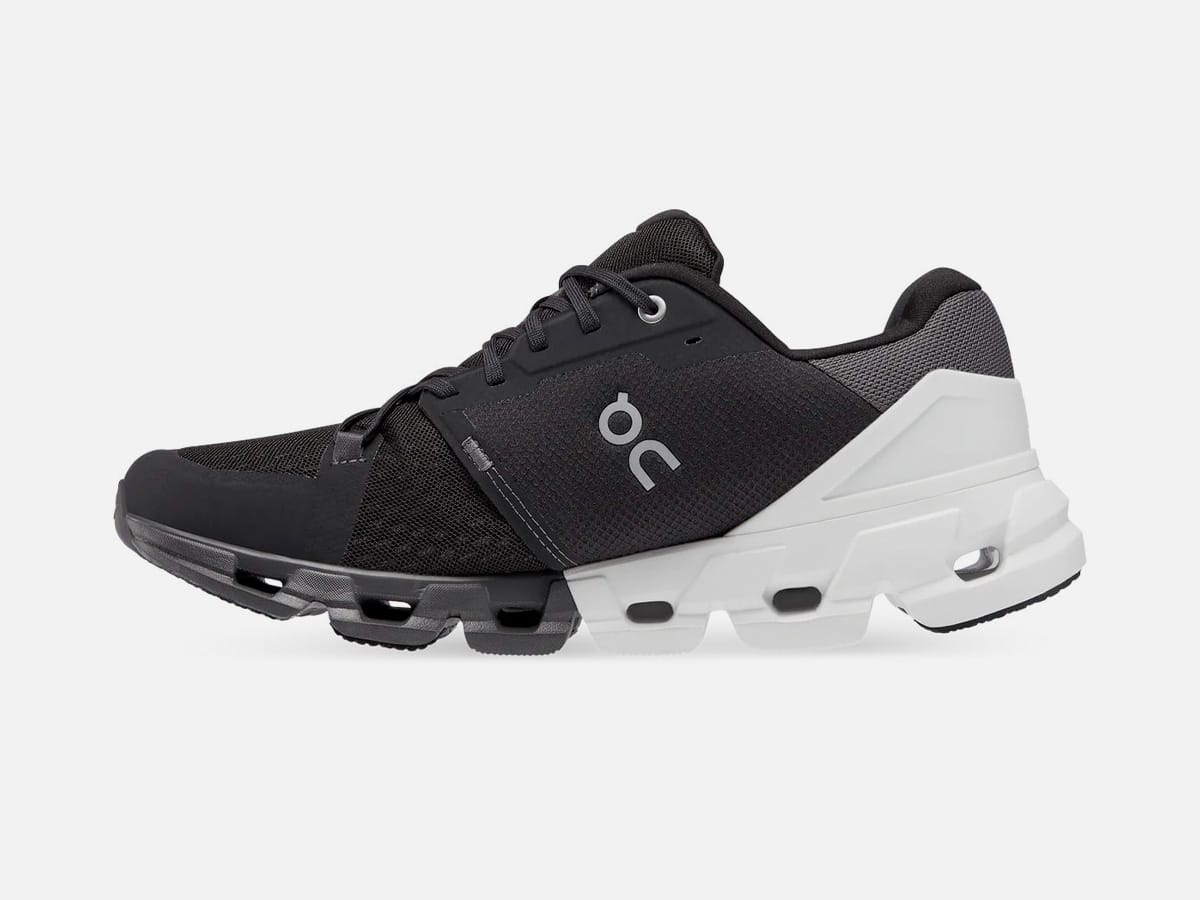 On Cloudflyer 4
Whether you want to hit a new personal record or take down your mates on a weekend jog, On's Cloudflyer 4 running shoes are going to take your strides to the next level. A newly designed moulded sock-liner and external heel will have your foot feeling secure, while the re-engineered mesh enables ultimate breathability for long days on the pavement. Additionally, the bigger dual-density CloudTec® provides supreme cushioning so you can push past the pain and run further than ever before.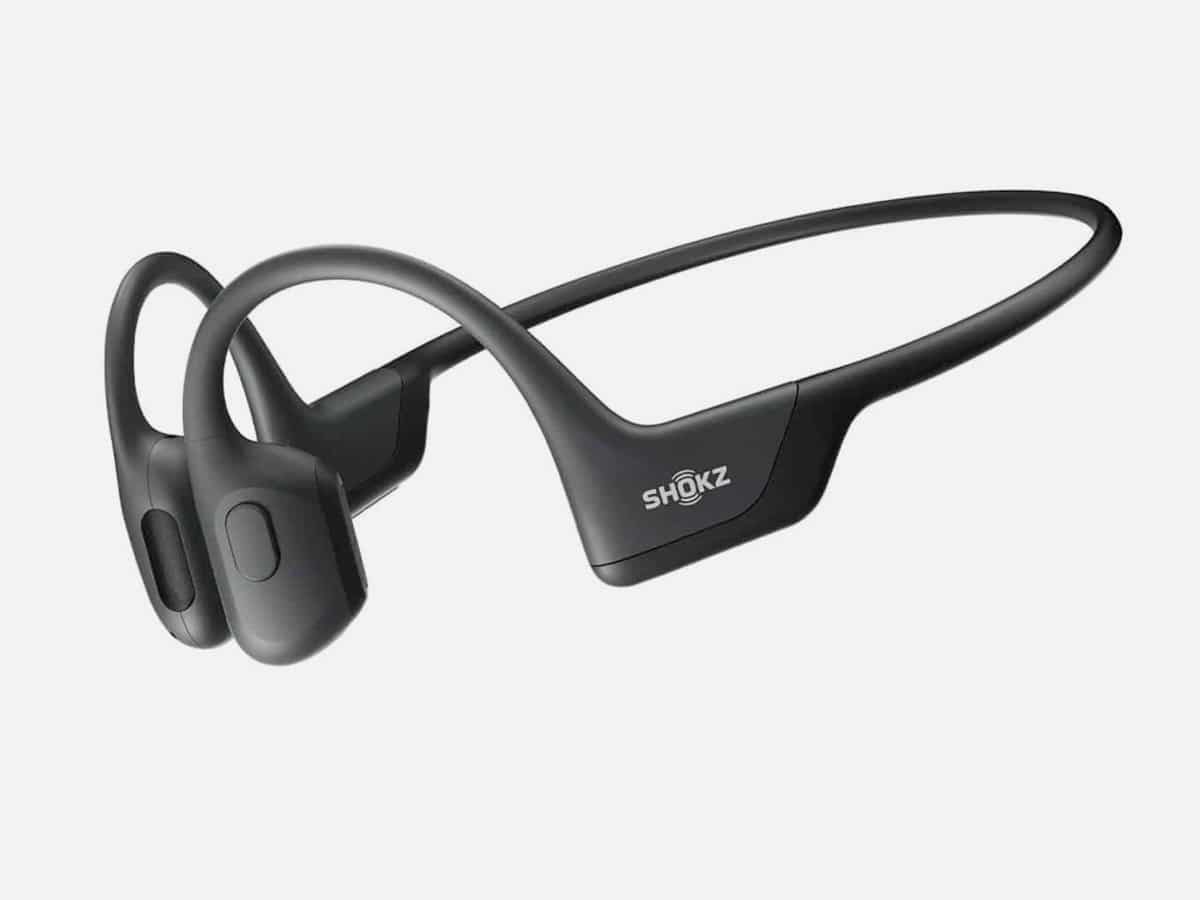 Shokz OpenRun Pro Wireless Open-Ear Headphones
If you love to blast a tune while breaking a sweat, get Shokz OpenRun Pro's in your life. The brand's most high-end sports headphones to date, they come equipped with two added bass enhancers for when the going gets tough. Boasting an IP55 waterproof rating, 10-hour battery life and 5-minute quick charge, and a signature comfort fit, you'll never want to train without them again.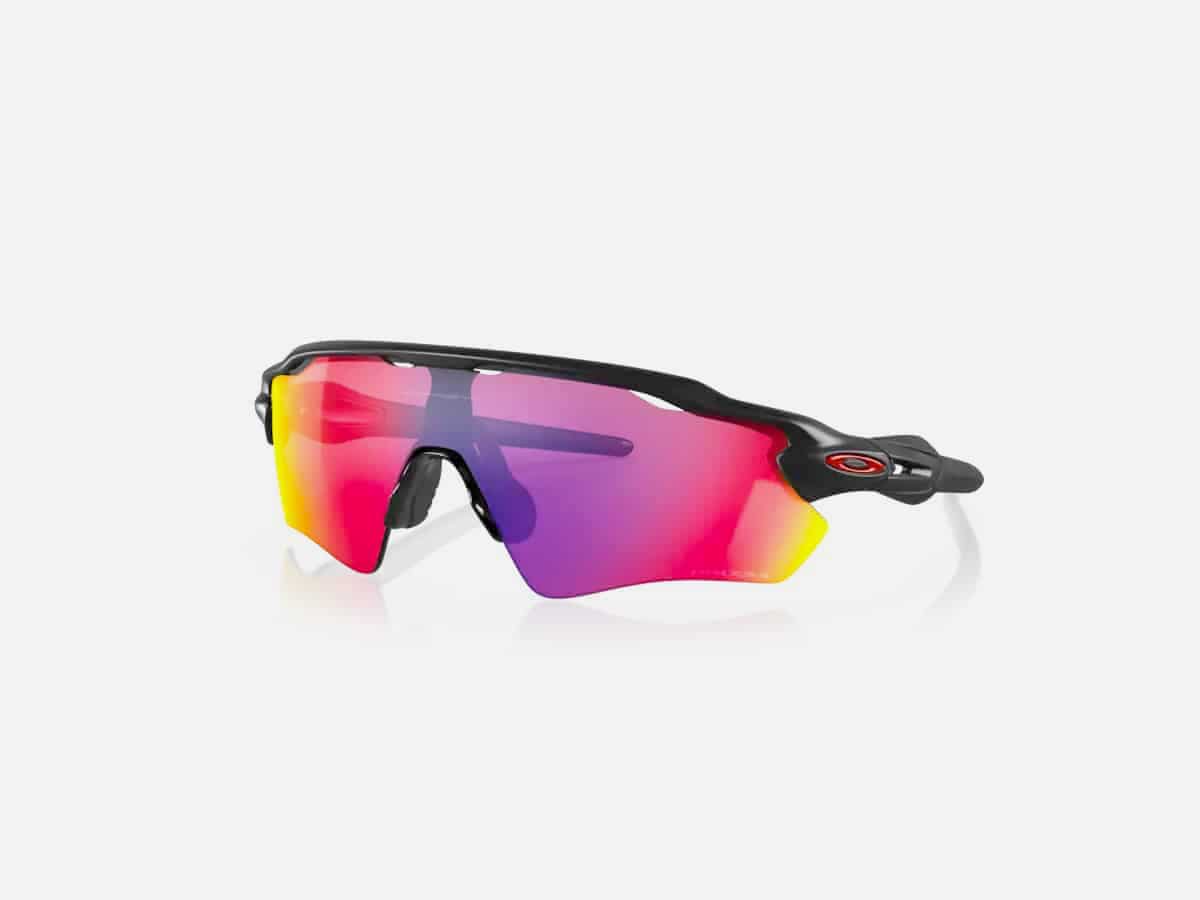 Oakley Radar EV Path Sunglasses – Matte Black with PRIZM Road
Oakley has taken the iconic Radar sunglasses and made a few tweaks runners are going froth. From offering a taller lens that extends the upper field of view, to the lens technology itself that improves vision in both bright light and dark shadows, your on-road sight is about to cop a giant upgrade. The durable O-Matter stress-resistant frames are extremely lightweight, and the Unobtanium padding guarantees your shades will stay in place no matter how much sweat drips from your face.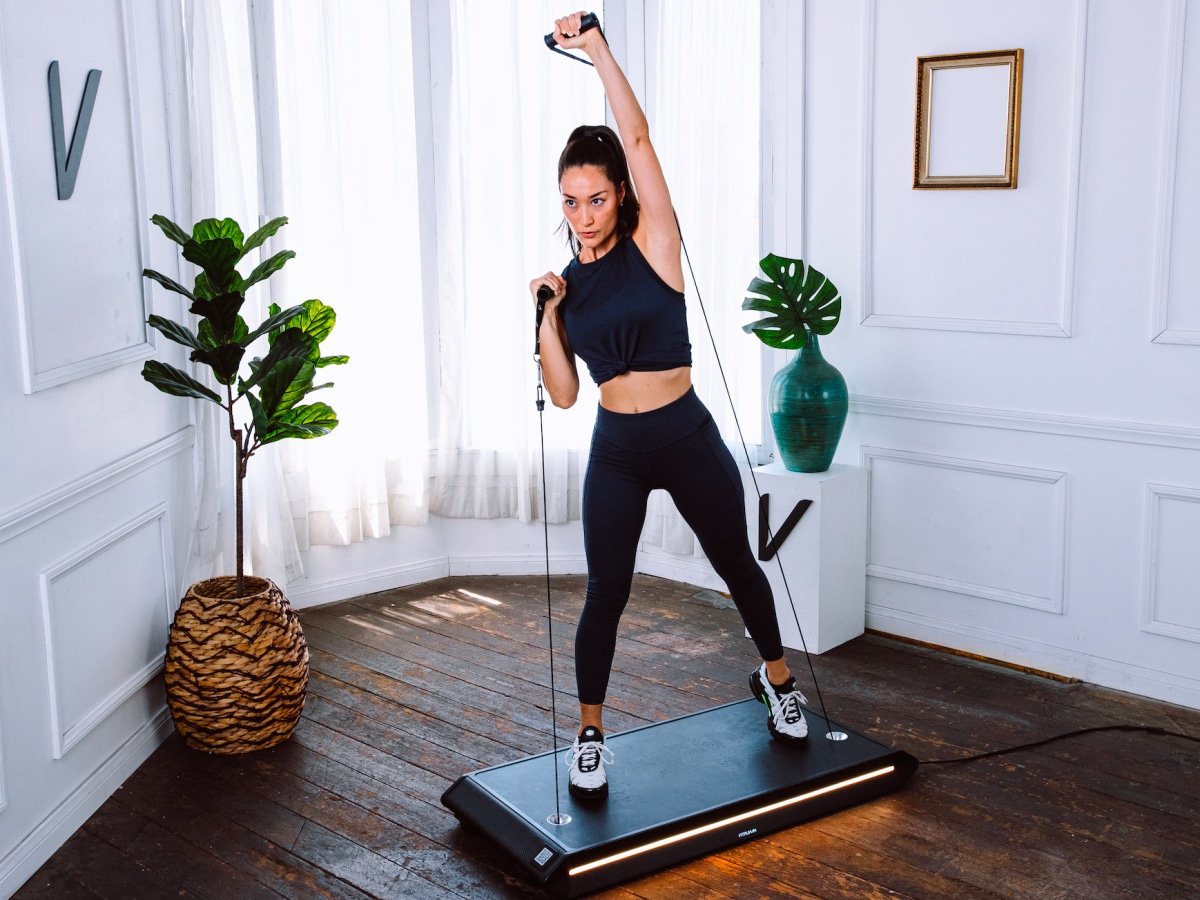 Vitruvian Trainer+
Like everything else in the 21st century, getting jacked has gone digital. Using Vitruvians portable platform, you can load up to 200kg across over 200+ exercises that only require straps or handles. Plus, the multiple training methods mean you can always shock the muscles to break plateaus in strength and growth.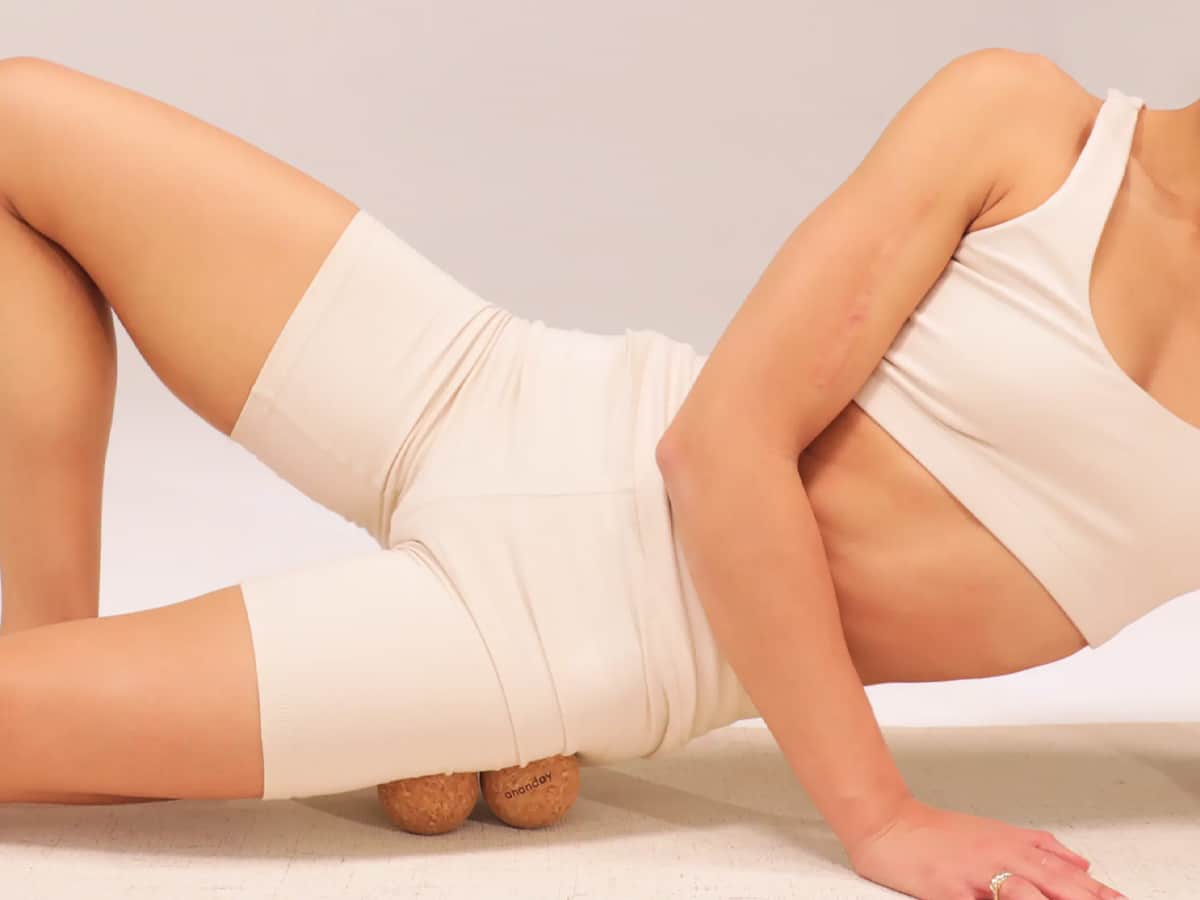 Cork Massage Ball Set
Ready for some sustainable muscle relief? The Cork Massage Ball set is the eco-friendly massage your body has been screaming for. Made from 100% renewable and biodegradable cork, you can use the balls to remove blockages from practically any part of the body. Best of all, it's lightweight and travel-friendly so you can always take it with you.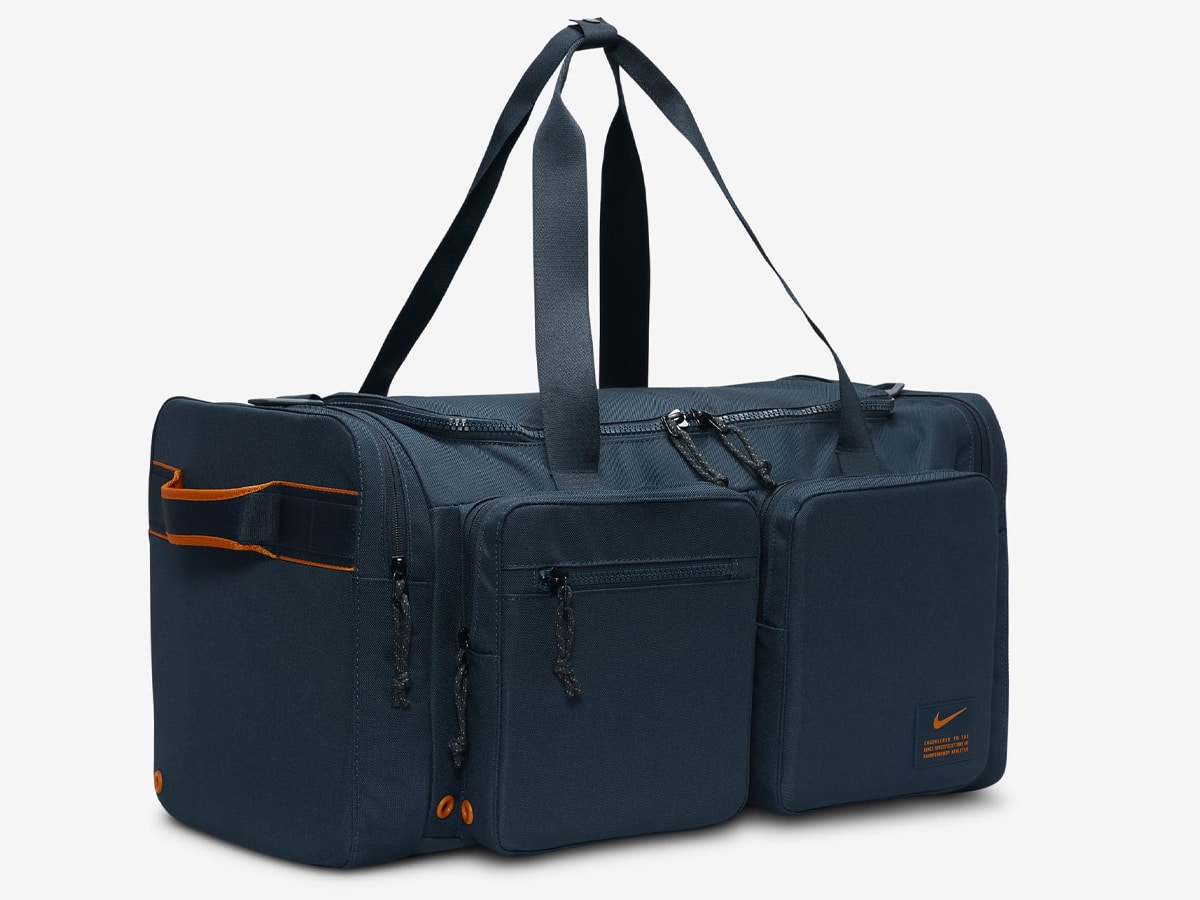 Nike Utility Power Training Duffel Bag
Whether you're a professional athlete or a casual exercise enthusiast, the Nike Utility Power Duffel Bag is going to provide spacious and secure storage throughout your fitness journey. It's durable construction keeps your belongings safe on the move, and the built-in ventilation lets your gear breathe. Additionally, the various exterior zipper pockets make organising your essentials effortless.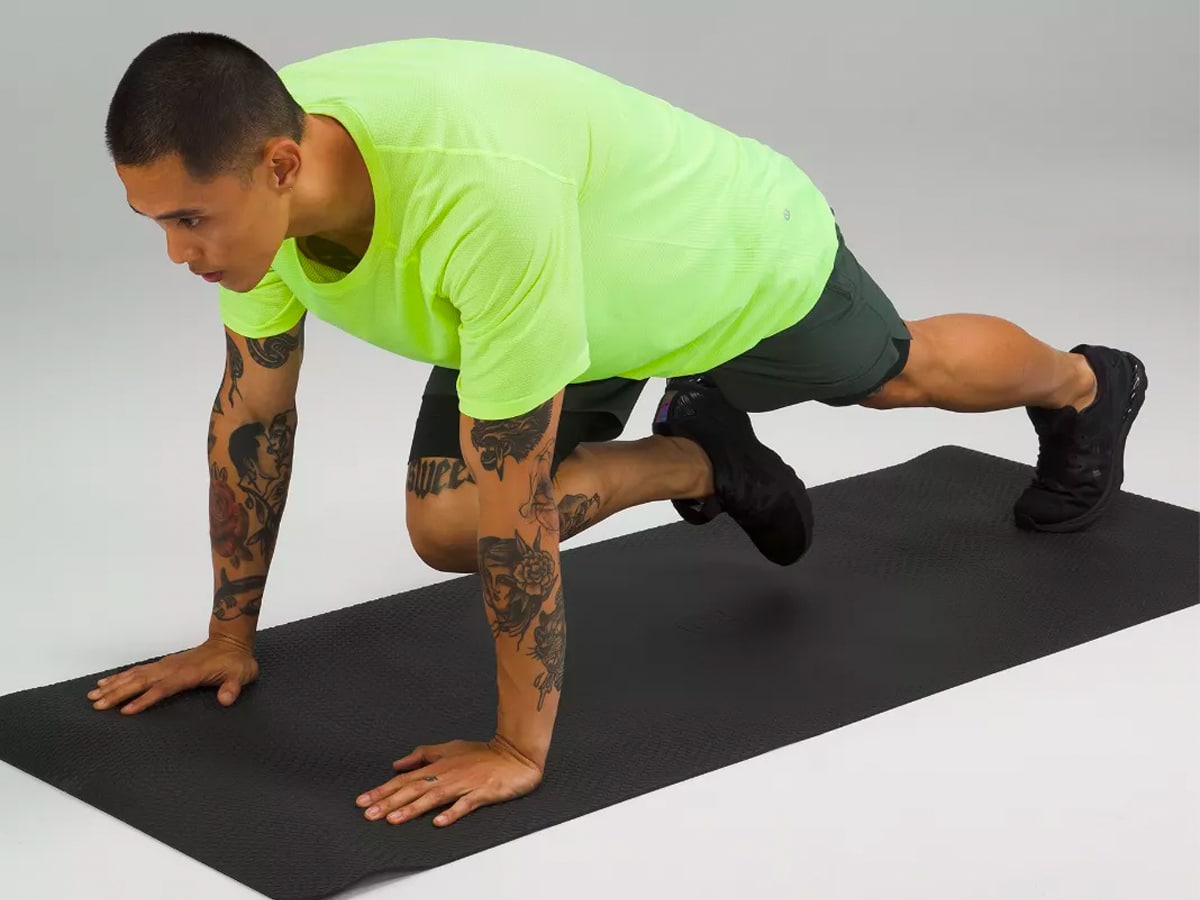 Lululemon Workout Mat 6mm
Lululemon's Workout Mat is built to handle all your high-intensity workouts. Withstanding weights and shoes, the raised textural design allows you to transition through different exercises without losing traction. Better yet, it's stain resistant and easy to clean after a big sweat sesh.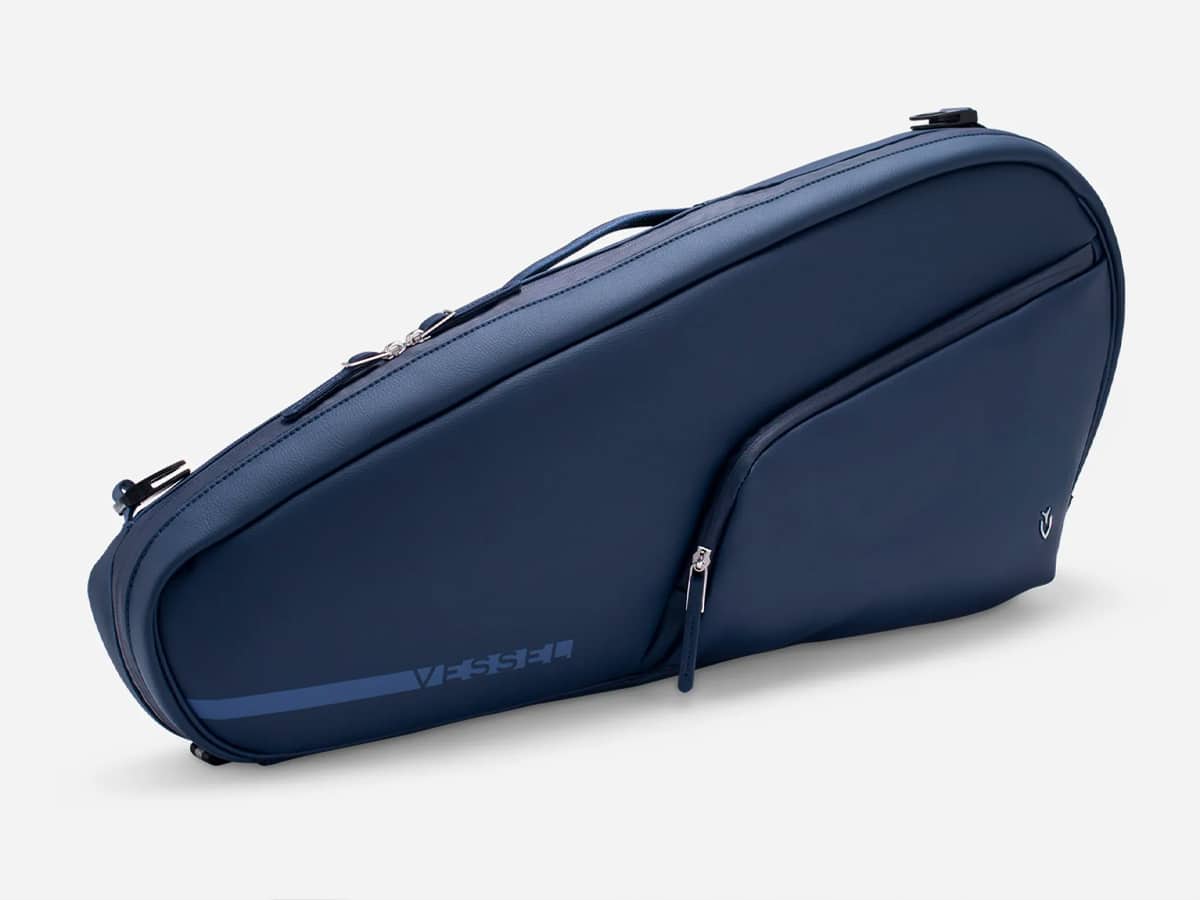 VESSEL Baseline Lite Racquet Bag
Sleek minimal design meets functionality with this VESSEL'S tennis racquet bag. Perfect for players who like to travel light, it can store up to two tennis racquets and a few court essentials like extra balls or strings. The accessories department with a microfiber-lined valuables pocket and key-clip will keep your personal belongings effortlessly organised.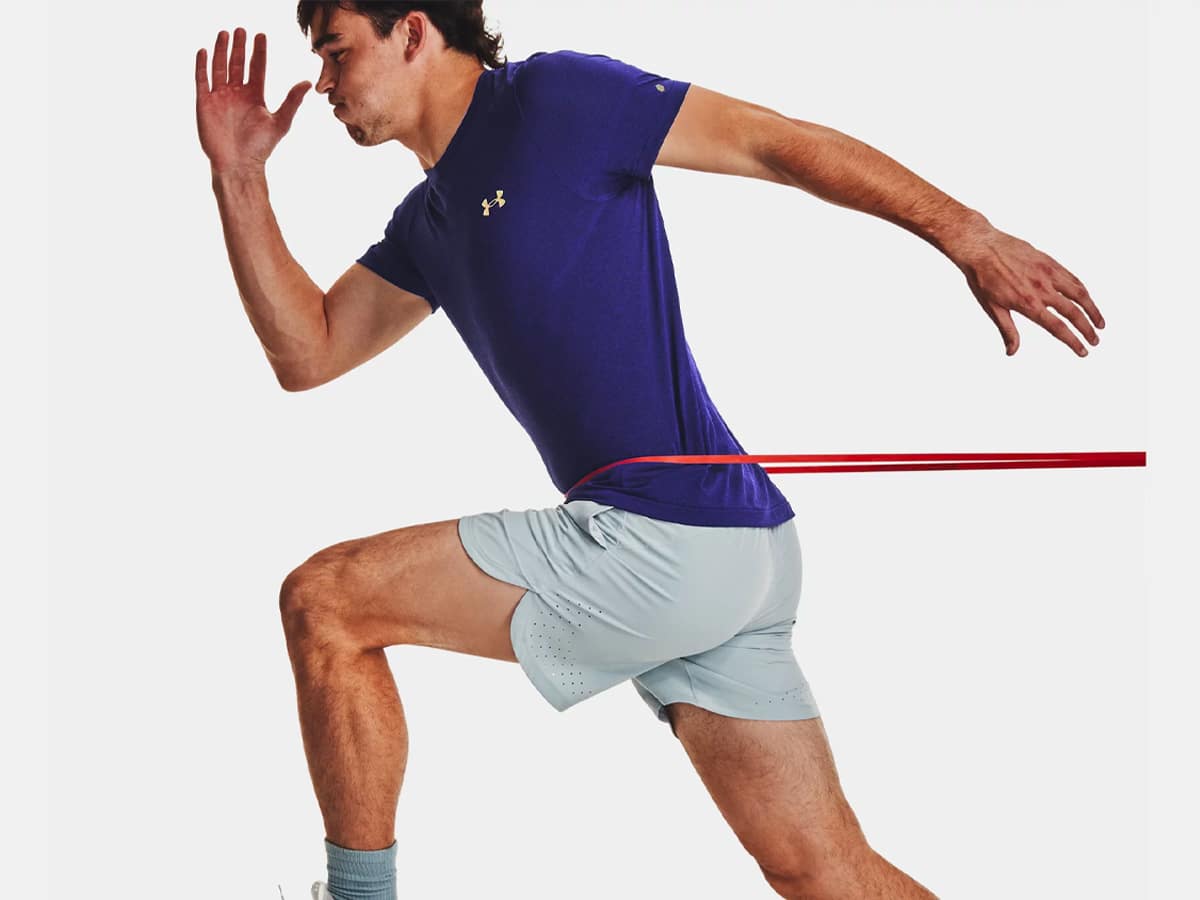 Men's UA RUSH Seamless Legacy Short Sleeve
If pushing your body to the limit is the goal, then the UA RUSH is the ultimate training top. The short sleeve uses infrared technology, reflecting the body's energy to increase performance and recovery. Plus, the 4-way stretch and moisture-wicking properties mean you can go hard and free all session long.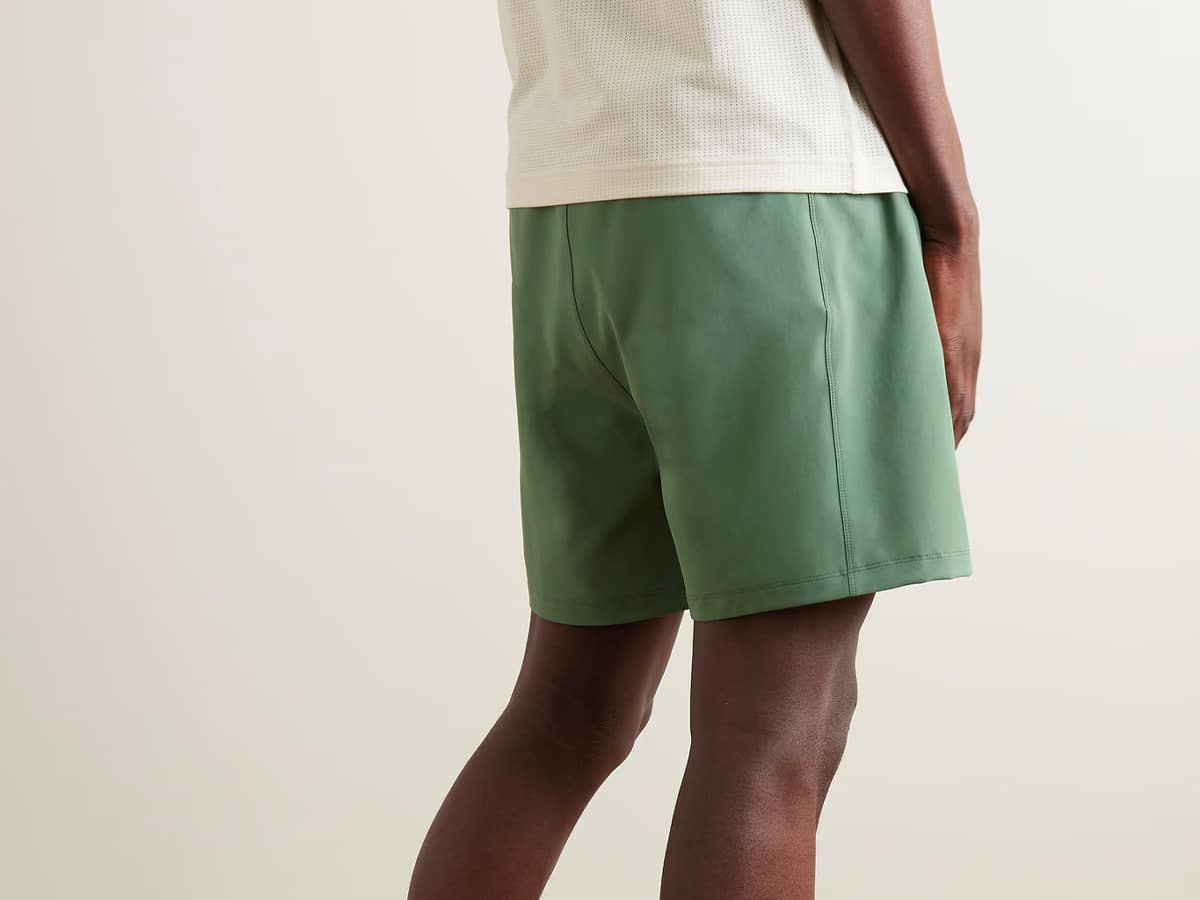 OUTDOOR VOICES Train 6″ Straight-Leg Logo-Appliquéd Recycled Jersey Shorts
For the more fashionable fitness enthusiasts, these shorts from Outdoor Voices will get you moving in style. Made with lightweight recycled jersey, the built-in compression liner offers a supportive fit for various forms of training and the hidden pocket keeps your keys secure.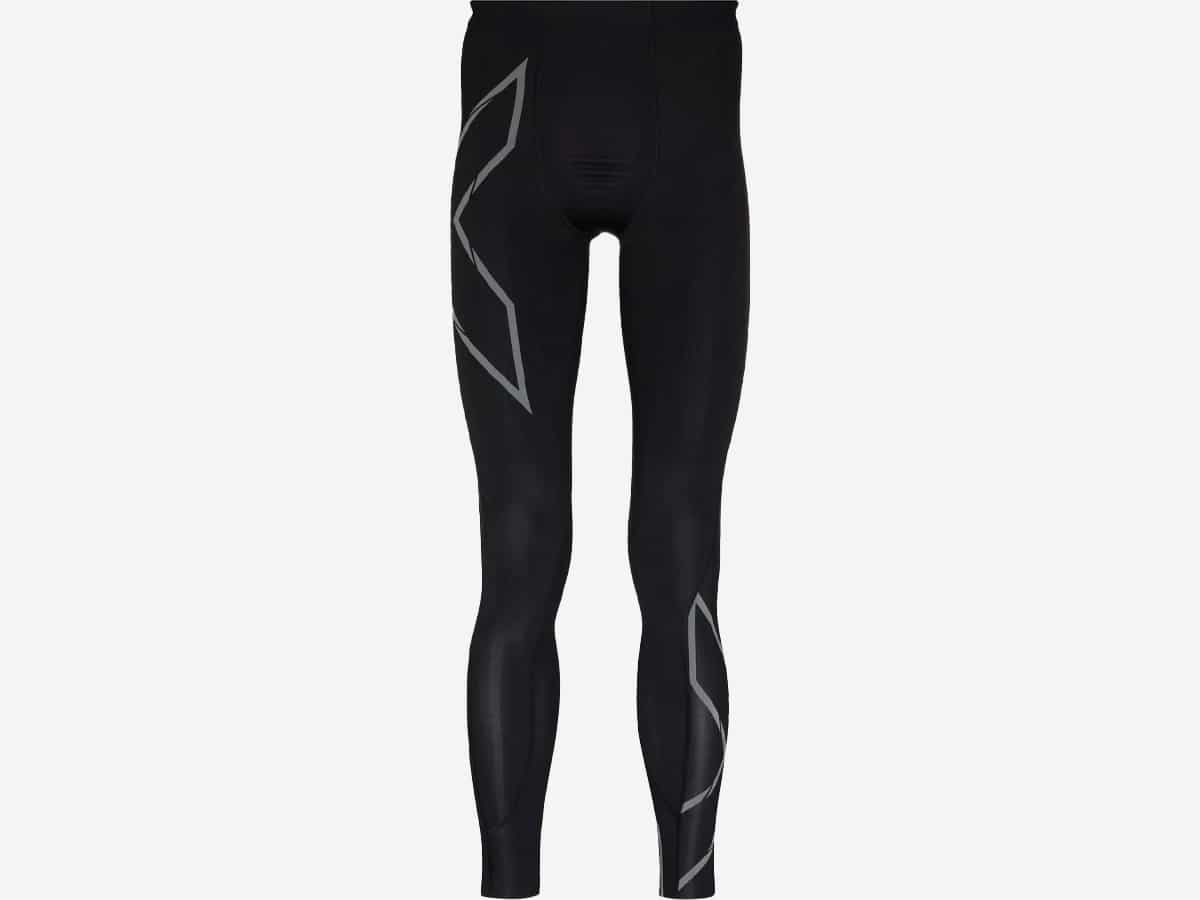 2XU Light Speed Compression Tights
Combating muscle movement, damage and fatigue, 2XU Light Speed Compression Tights are ideal for runners. Using Muscle Containment Technology, you'll be able to go further and faster than ever before.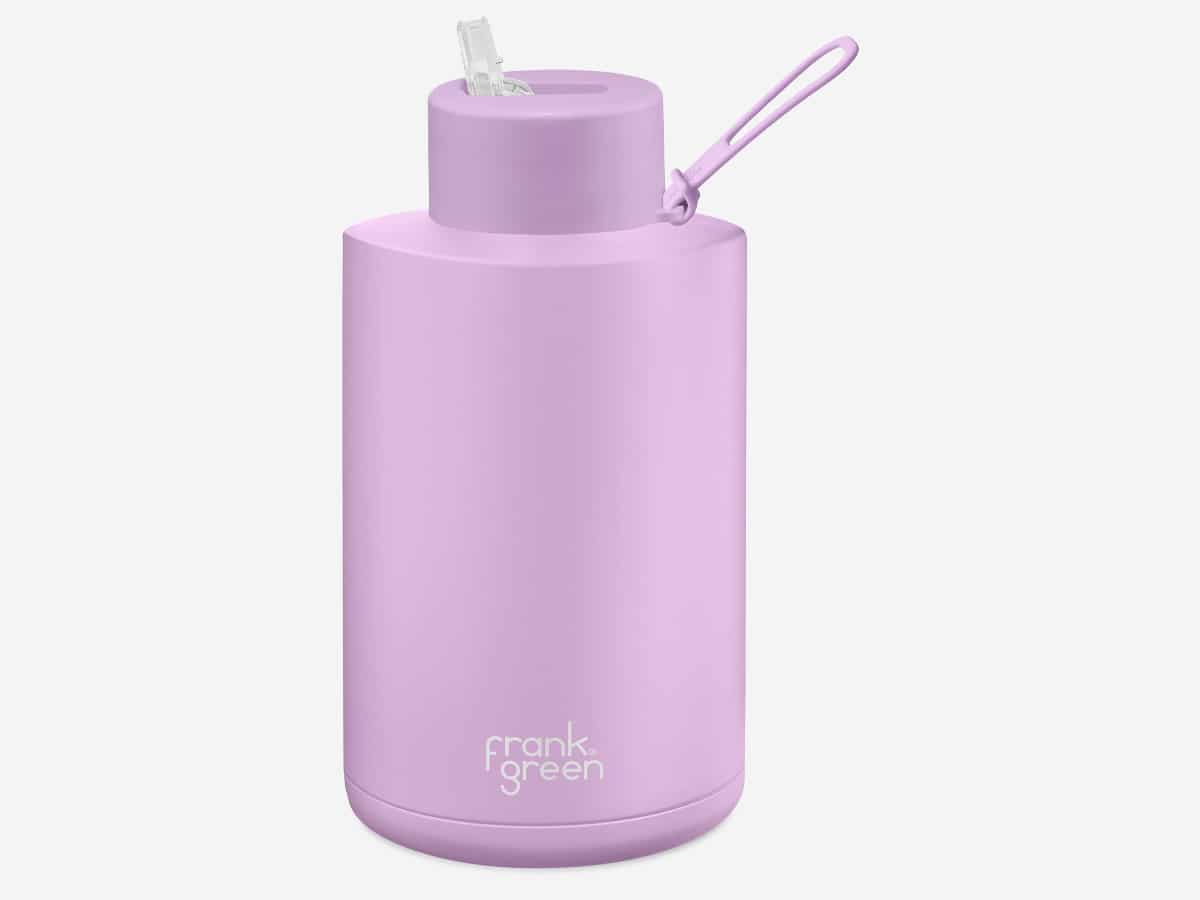 Frank Green Ceramic Reusable Bottle – Extra Large 68oz / 2,000ml
It's no secret that Frank Green bottles are the hottest ticket in town. Whether it be hydrating at your work desk, breaking a sweat or catching up with friends, this gorgeous piece of craftsmanship is the perfect companion.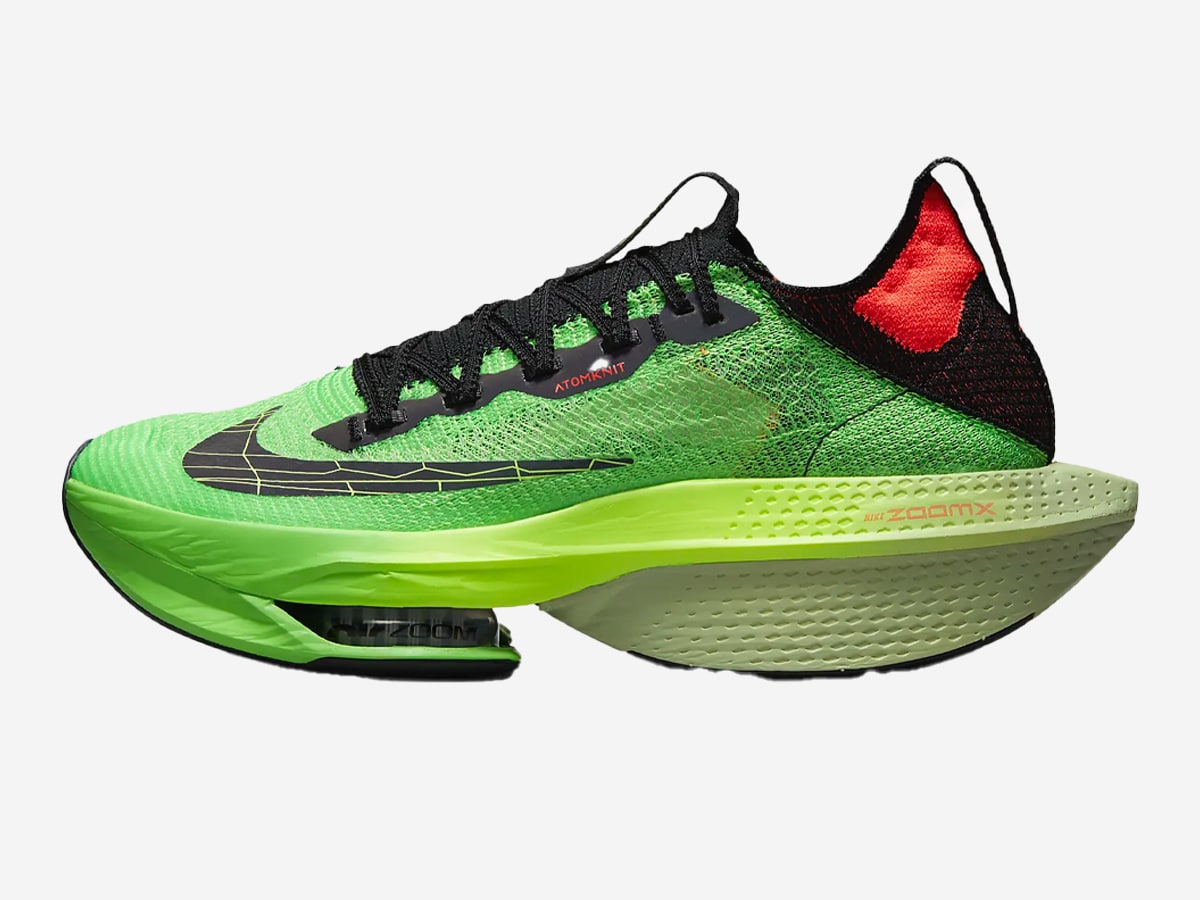 Nike Alphafly 2 Men's Road Racing Shoes
While most fitness products with the word "Alpha" in it would make us cringe, these Nike running shoes are the exception. Constructed with a thick, lightweight support system, these speedy rocket ships are made to shave time off your personal bests.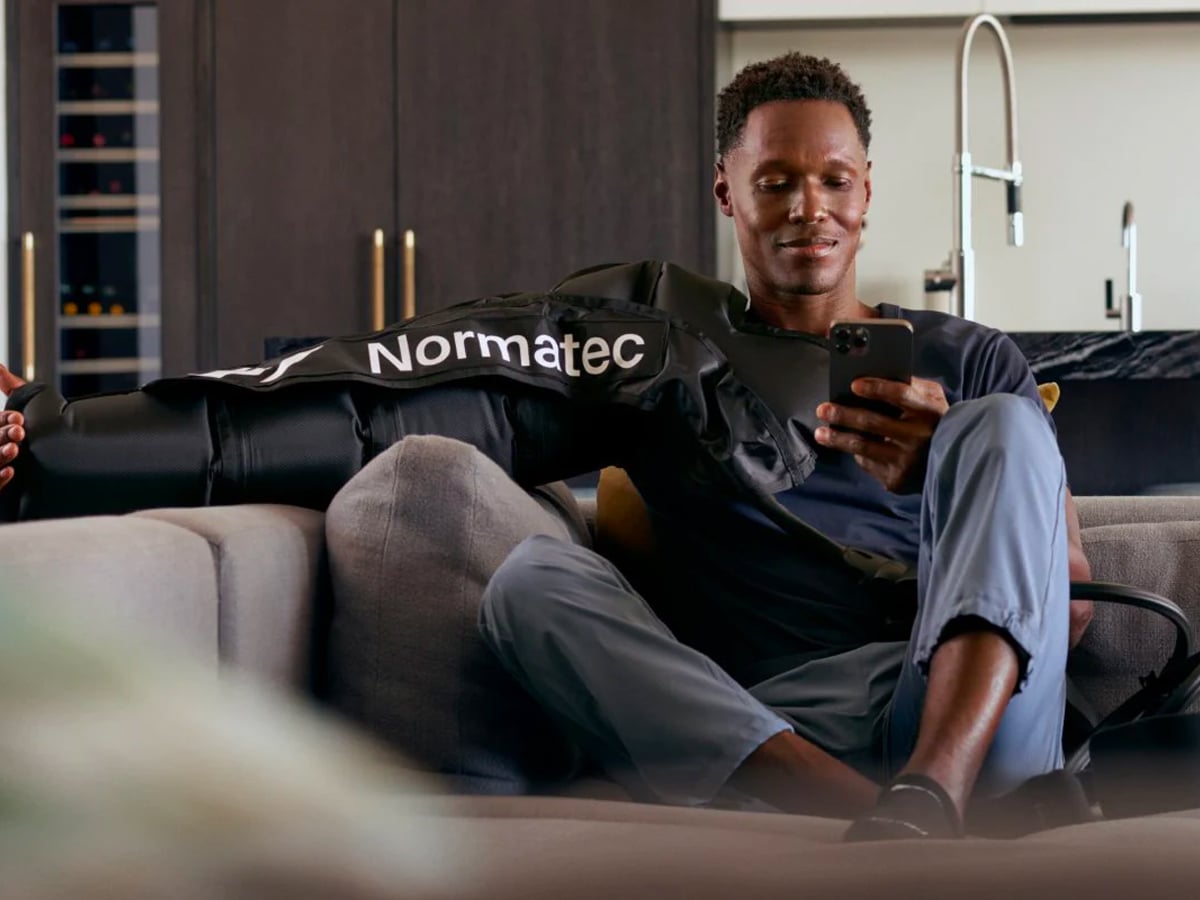 Hyperice Normatec 3 Full Body
The latest evolution of Hyperice's iconic design, Normatec 3 offers 7 levels of compression, ZoneBoost technology and their patented Pulse technology to deliver precise recovery treatment. So if you're looking to fully revive your muscles or reduce swelling after a tough session, this full-body kit will do the trick.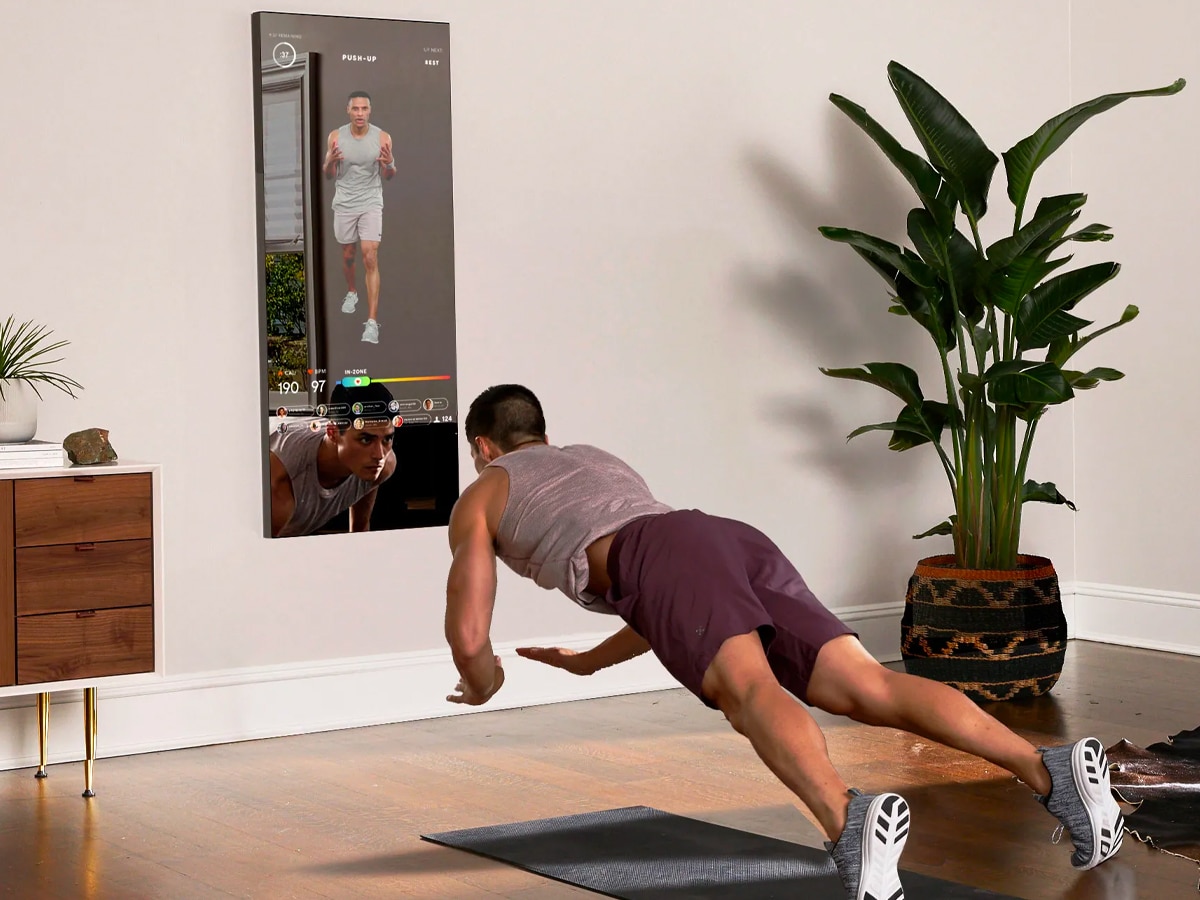 The Mirror
Mirror mirror on the wall, who's the fittest of them all? Built for a range of home-based classes including cardio, boxing, and yoga, this futuristic and sleek device from Lululemon is your all-in-one personal trainer without the expensive costs.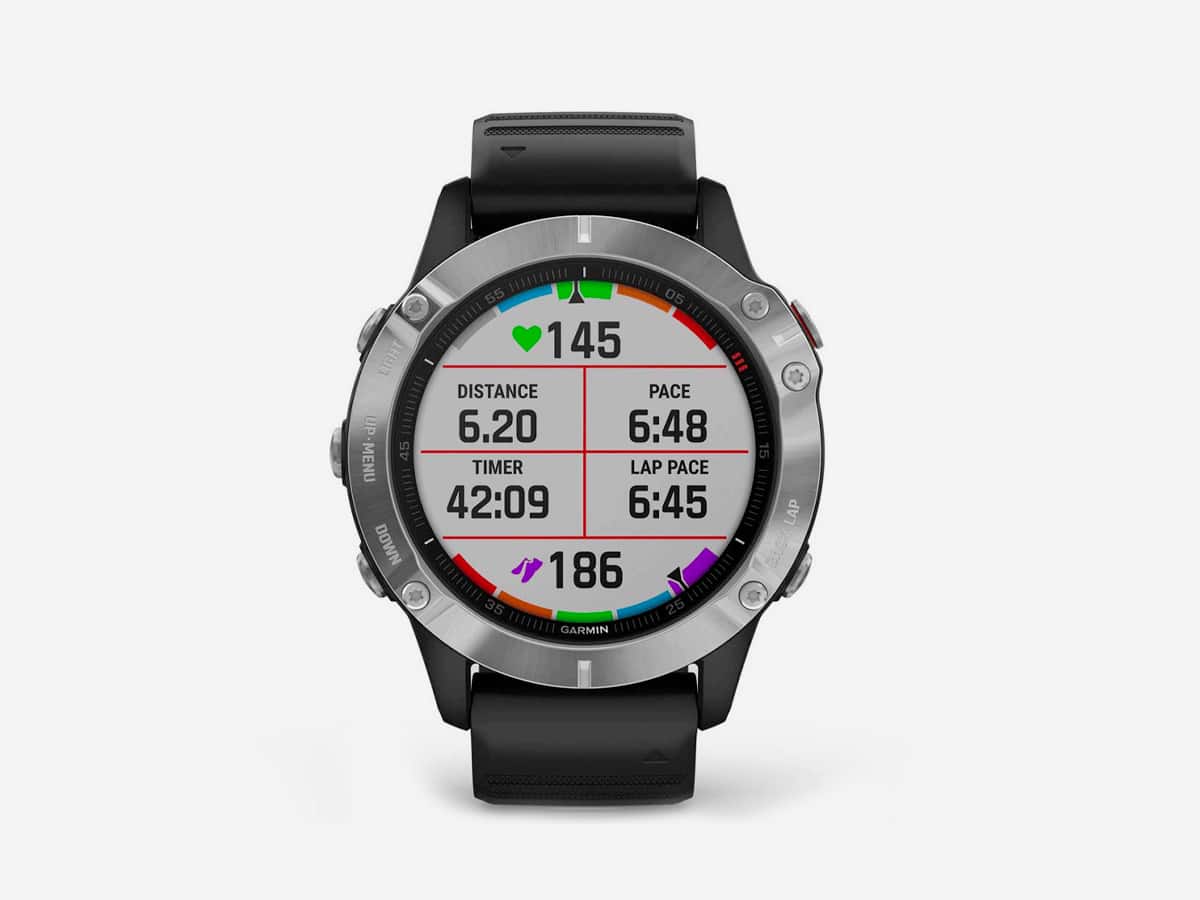 Garmin Fenix 6
The Garmin Fenix is one of the best multi-sport smartwatches money can buy, bringing performance and adventure tracking as well as GPS-based mapping to just about every outdoor activity imaginable. Plus, it features an always on 1.3″ display that's 18% larger than previous fenix models.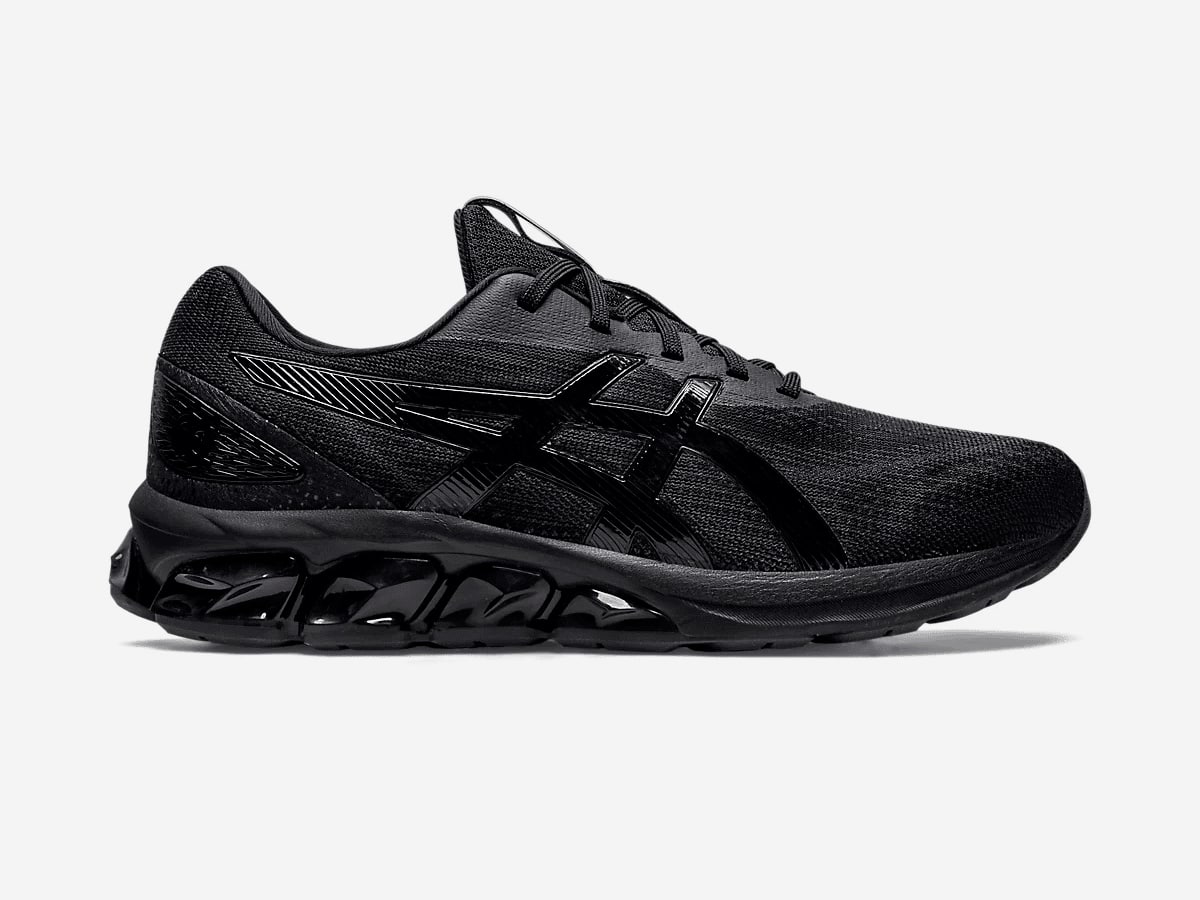 ASICS Gel-Quantum 180 VII
Combining a contemporary style with advanced cushioning technologies, the Gel Quantum 180 VII effortlessly combines performance and comfort. Furthermore, the GEL technology is designed to improve shock absorption underfoot and its scutoid shape allows you to move more naturally across all terrain.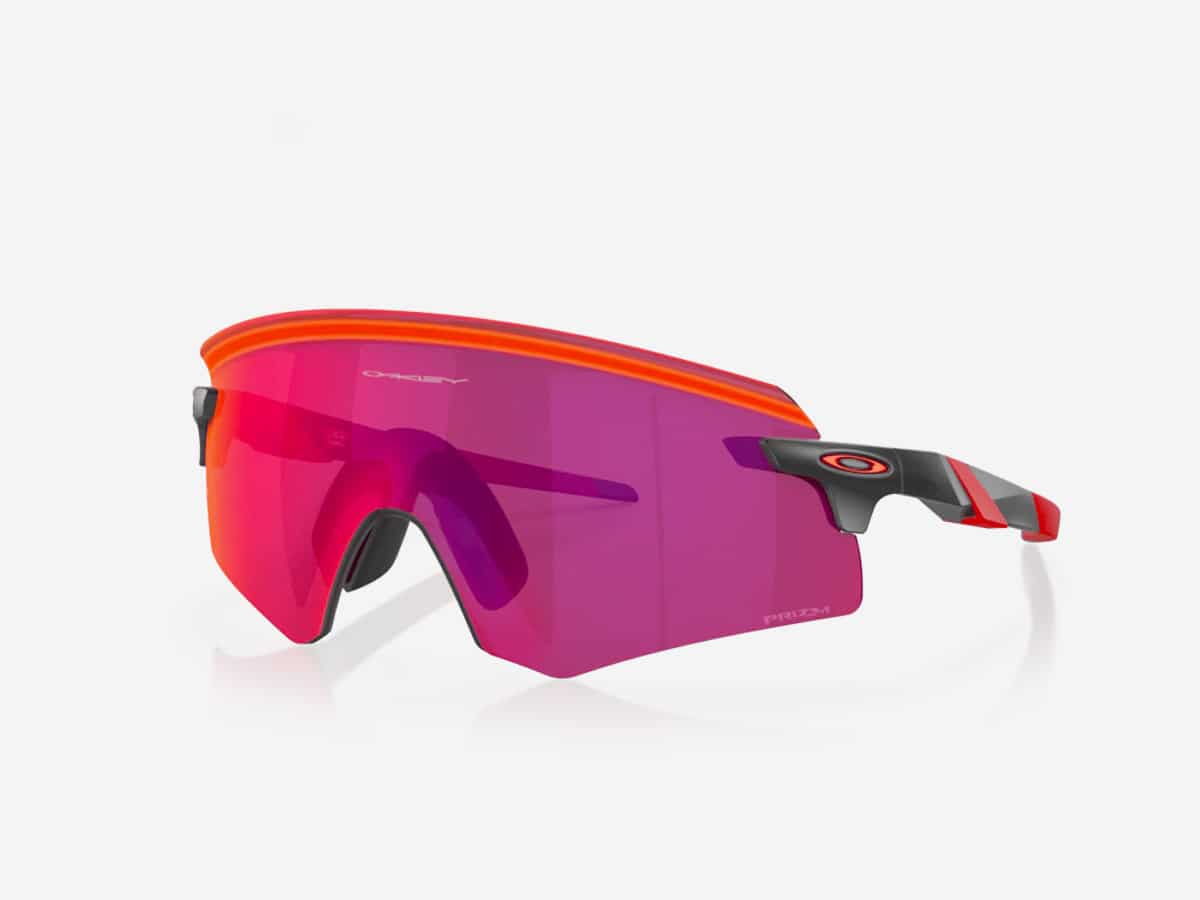 Oakley Encoder
Whether you're on the bike or hitting the pavement, these Oakley Encoder shades are purpose-built for use across multiple sports categories. Additionally, the advanced optical design allows the lens to be designed with an extended wrap and rigidity in key areas that mimic the structural properties of the frame. Oh, and they also look speedy AF.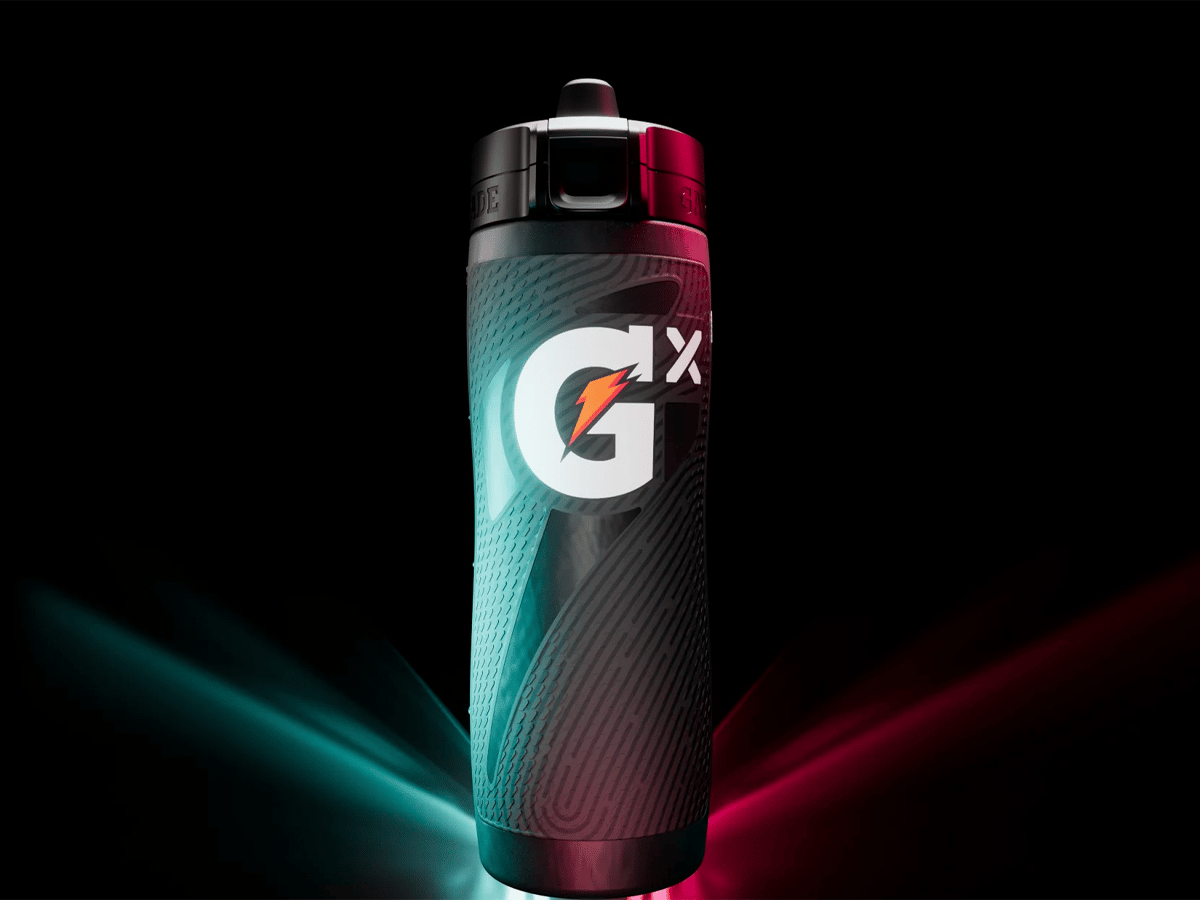 Gatorade Smart Gx Bottle
It's no secret that hydration is one of the most important factors in maintaining health and well-being. Gatorade's Smart Gx Bottle is a tech-enabled squeeze bottle designed to help athletes set and track their water intake goals. Fully integrated with the Gx App, the bottle also comes with an electronic sensor that lights up to easily display hydration levels.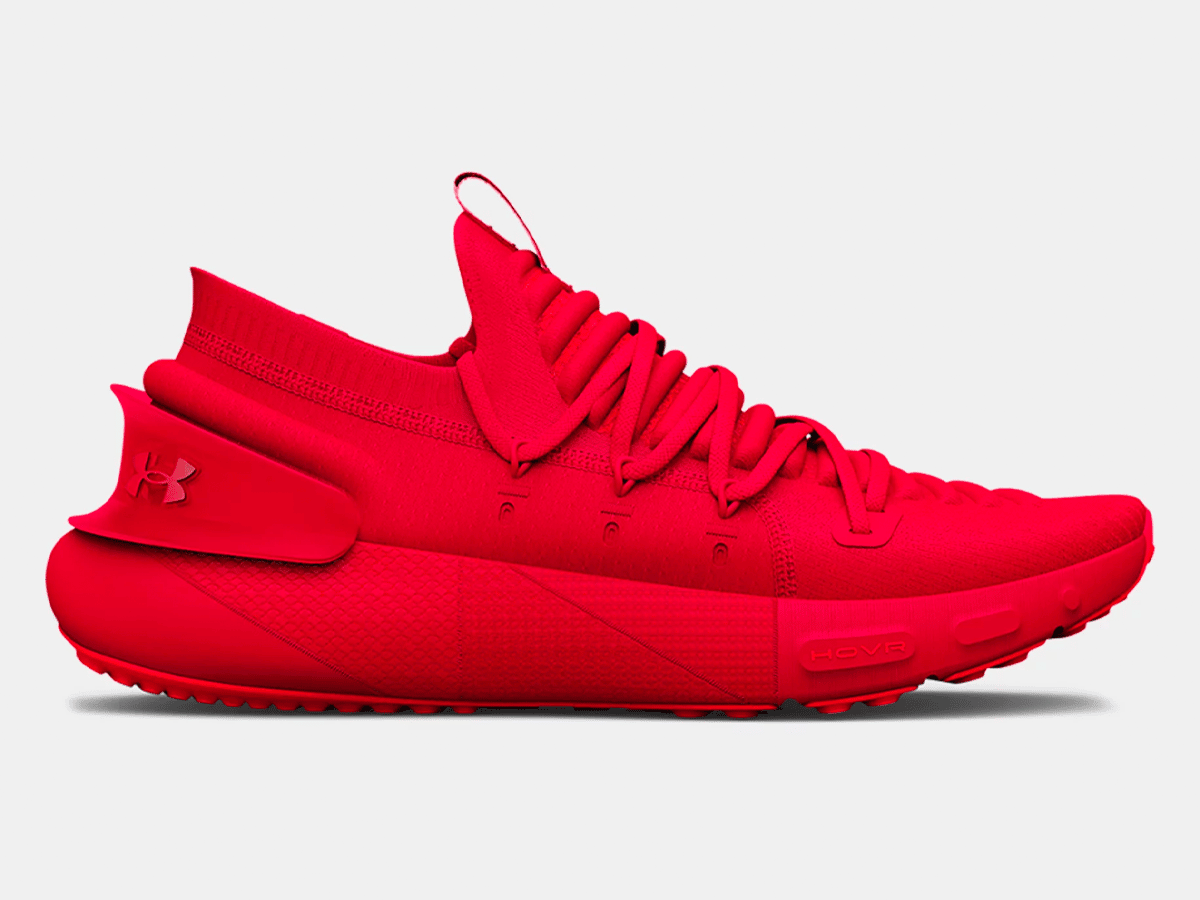 Under Armour HOVR Phantom 3 Sneaker
For runners who need a balance of flexibility and cushioning, the HOVR Phantom 3 is the perfect shoe. The super-breathable sock-like fit combined with its trademark cushioning technology makes for an ultra-comfortable ride that propels you forward.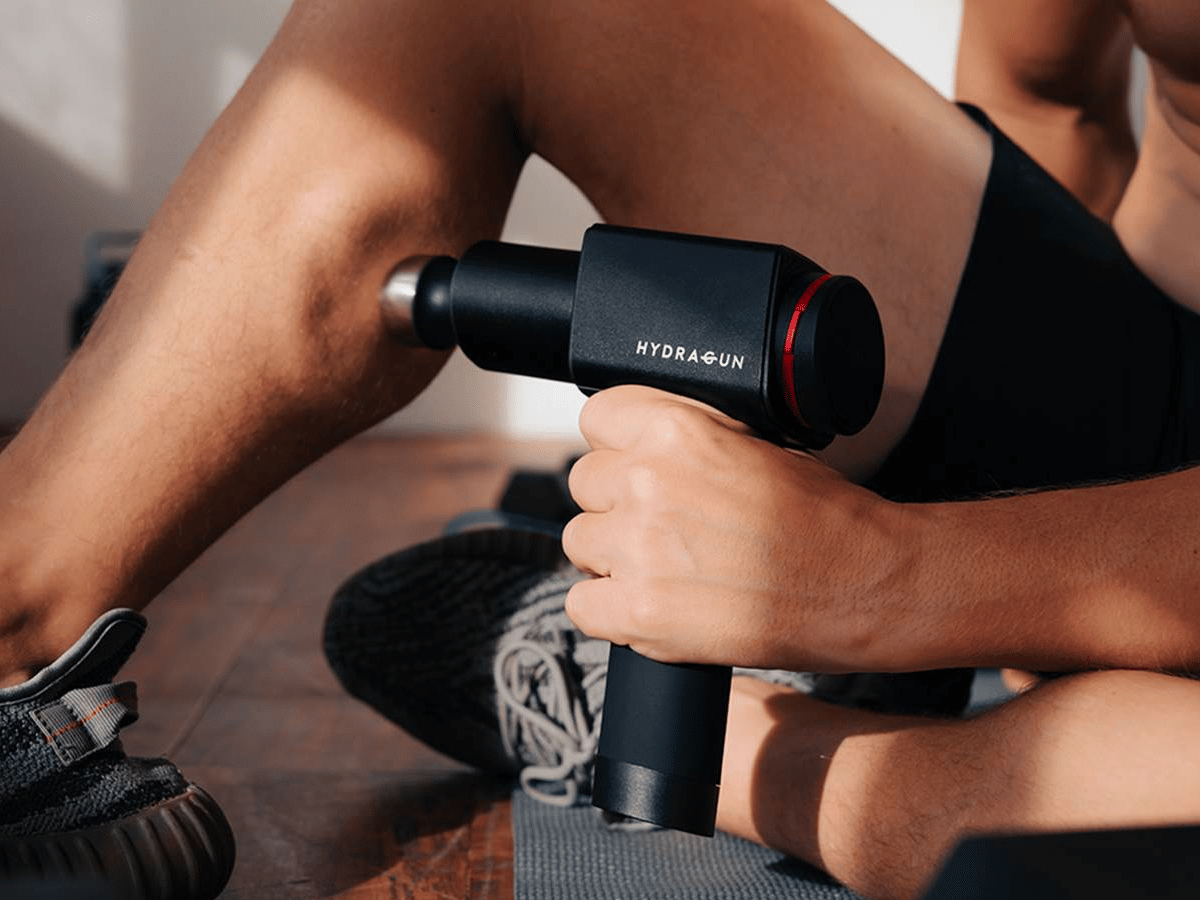 Hydragun Massage Gun
This little device is a lifesaver for athletes looking to eliminate muscle pain and promote recovery. Packed with multiple attachments to attack every part of the body, this Hydragun is also one of the quietest massage guns on the market.
Whoop 4.0 Band
By now, most fitness freaks are well aware of Whoop's ultimate ability to track recovery and performance. However, the brand has released an all-new superknit band featuring microfilament yarn for enhanced comfort and durability. It also includes the Fast Link slider that makes swapping bands easier than ever before.
Alo Off-Duty Cap
Alo's Off-Duty Cap is a must for Sunday strolls in the sun. Providing a fresh take on the classic dad cap, its adjustable velcro strap makes this piece ideal for everyone looking to add a little edge to their activewear style.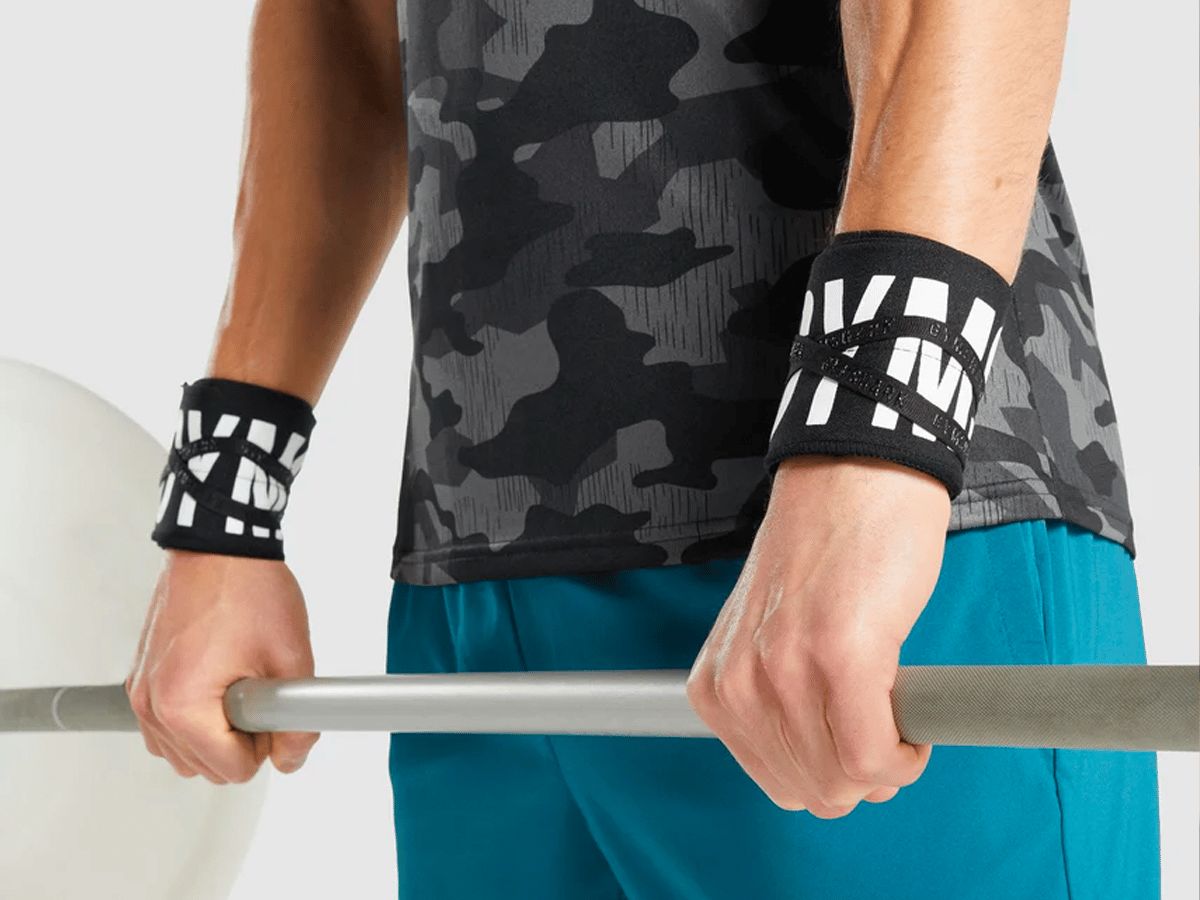 Gymshark Lifting Straps
We all need a little support from time to time and Gymshark's Lifting Straps are your best friend during those big boy lifts. Its simple self-tie design means you can customise the wrist support by twisting them tighter or looser to suit your needs. Pick up a pair and jump on the gain train, friends.
Nike ZoomX Vaporfly NEXT% 2
If you've got the need for speed, get a pair of Nike ZoomX Vaporfly NEXT% on your feet. The design combines the brand's two most innovative technologies, Nike ZoomX foam and VaporWeave material, resulting in the fastest shoe they've ever made.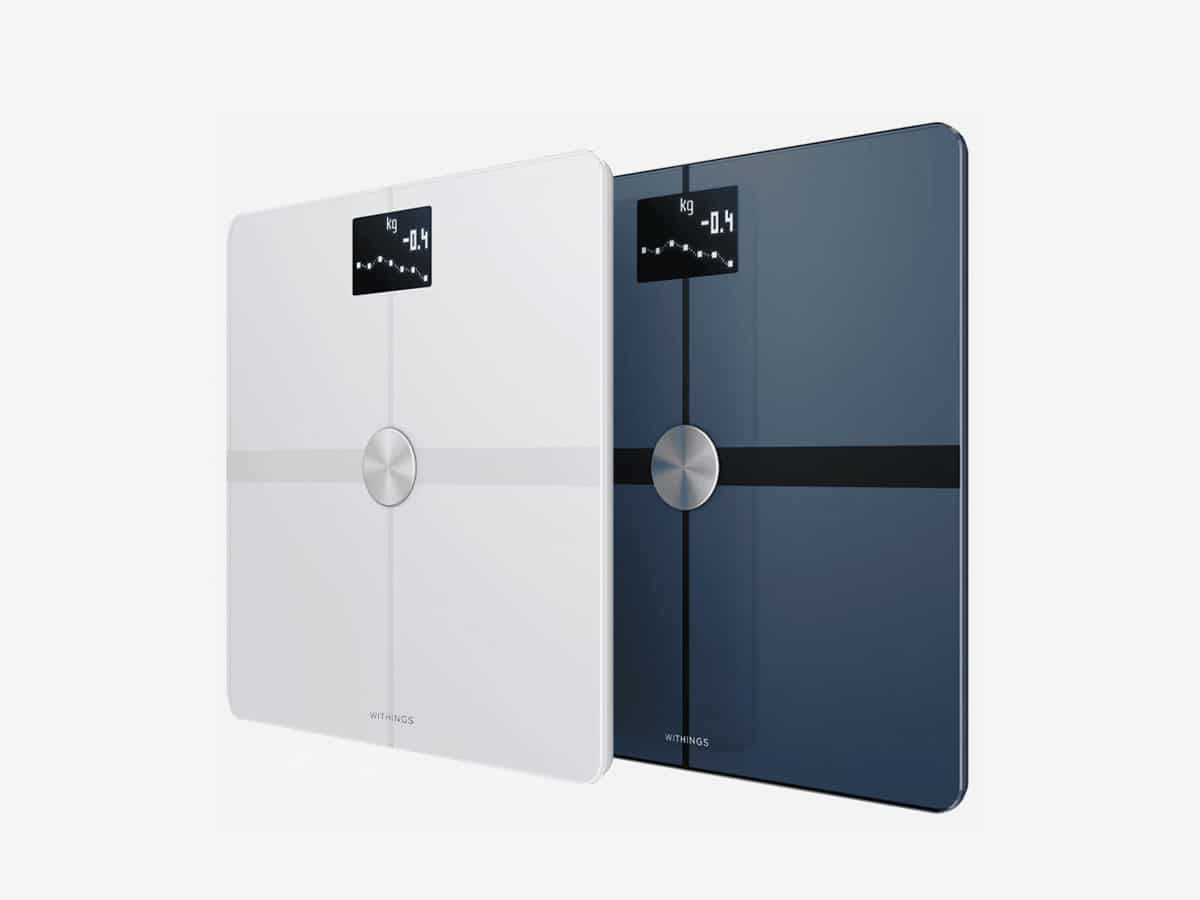 Withings Body+
Meet the smartest smart scale. Providing full body composition analysis, Body+ gives detailed insights into the impact of body fat, muscle mass, and total body water with every lifestyle change you can make. This is the perfect gift for someone looking to burn off all the silly season fun.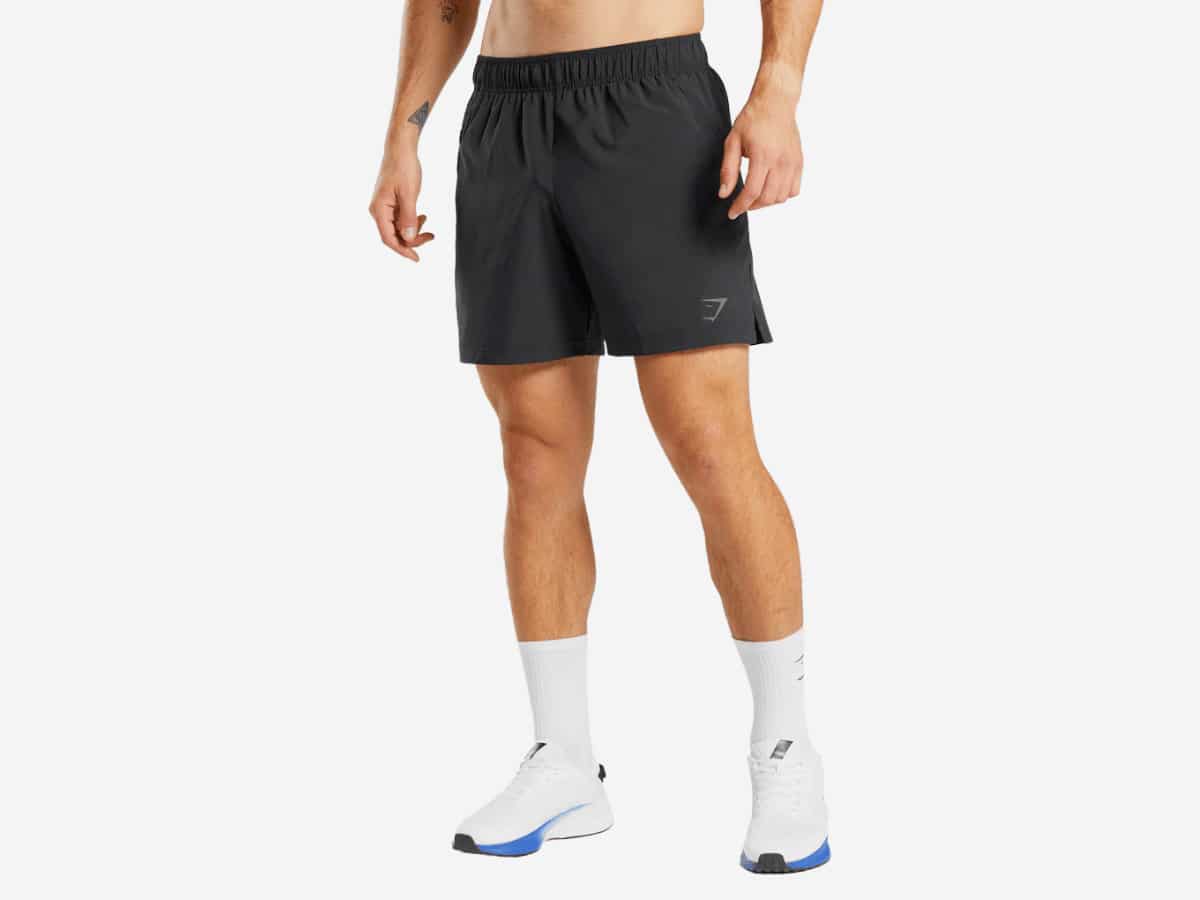 Gymshark Sport Shorts
Whether you're lifting heavy or going for a walk with friends, Gymshark's Sport Shorts are ideal for every activity. Equipped with sweat-wicking fabric, they're designed to be breathable, durable and never-want-to-take-offable.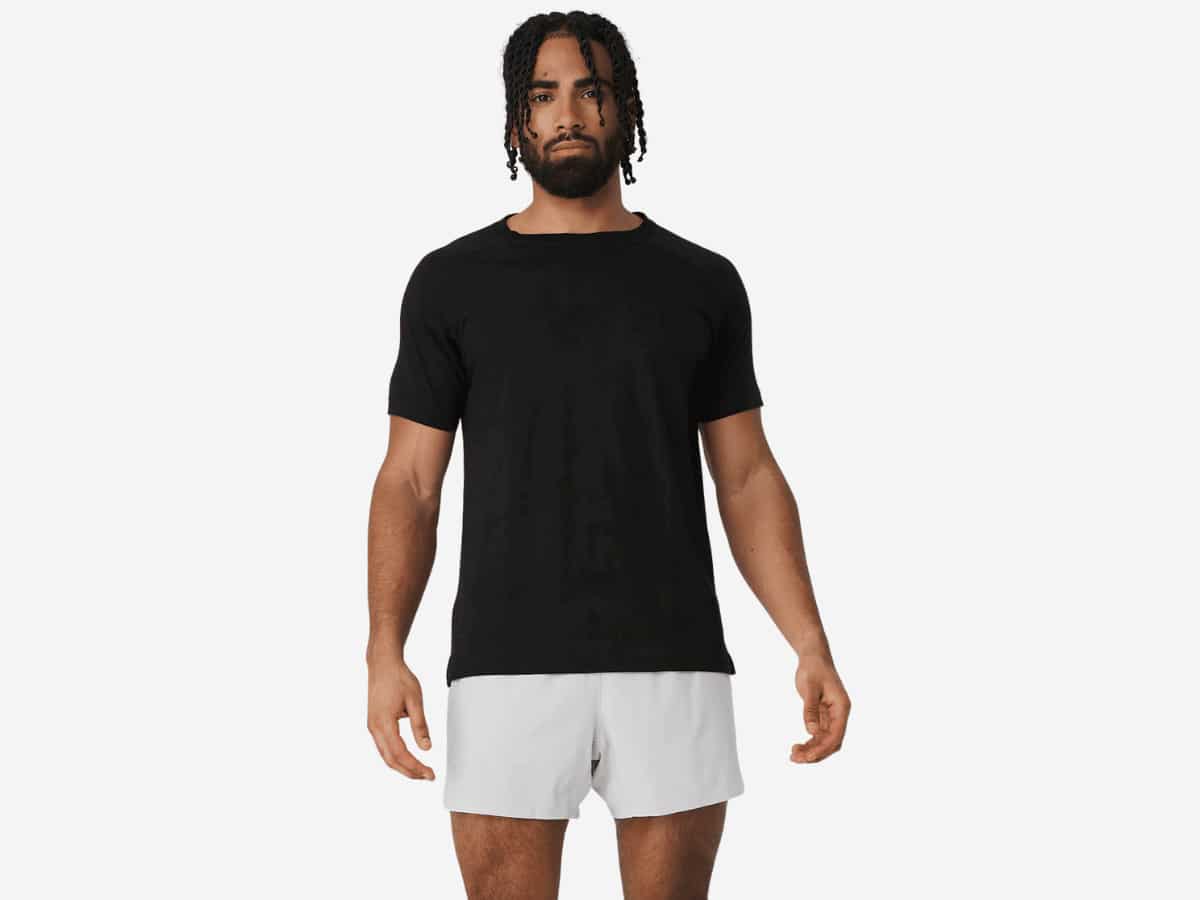 Alo Triumph Crew Neck
A gym essential, the Triumph Crew Neck Tee is made for movement from studio to street. A slim and relaxed fit designed to fit all body shapes, this versatile piece is so soft you'll want to wear it all day.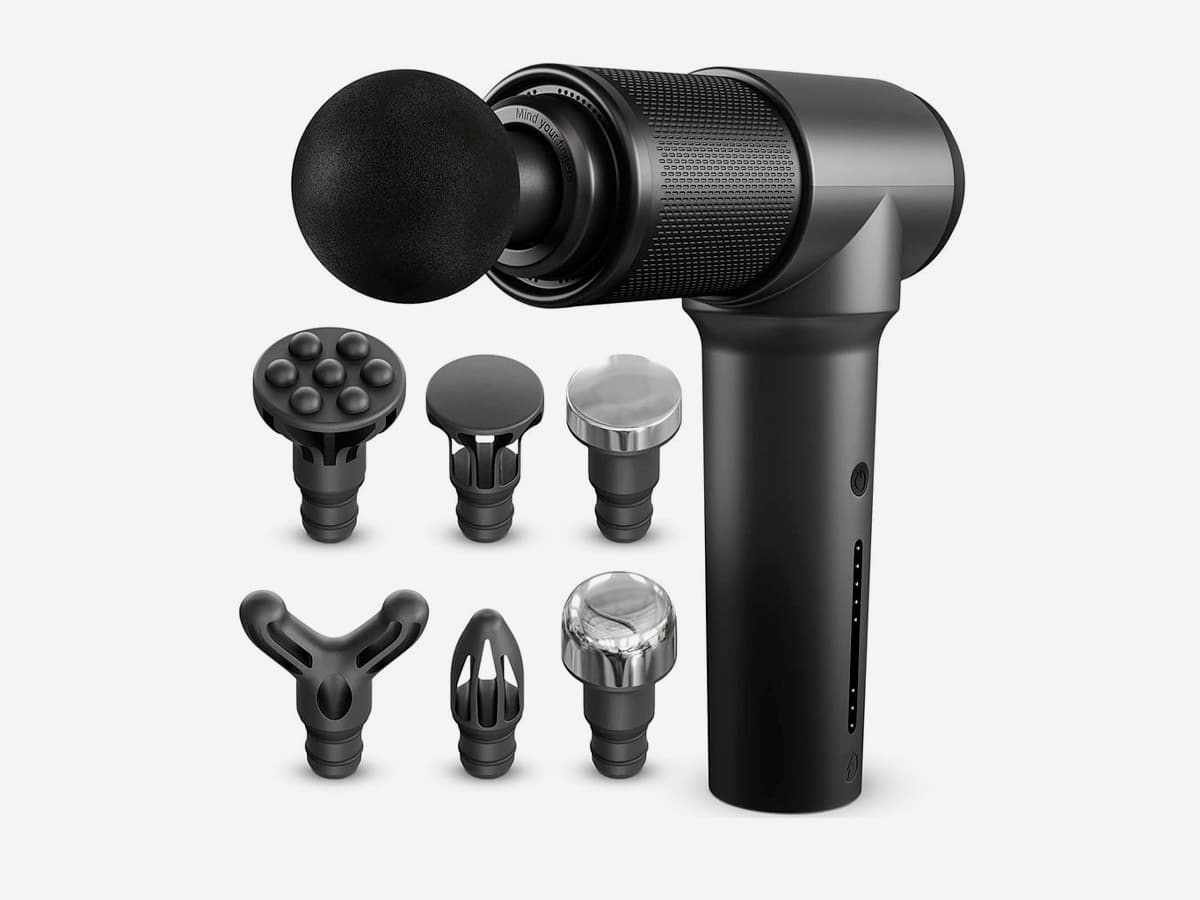 Turonic GM5 Massage Gun
Equal parts affordable and effective, Turonic's GM5 Massage Gun is your gateway to pain relief and muscle relaxation after an intense workout. Your body will thank you.
Things to Consider for Fitness Gifts
When it comes to fitness gift ideas, simply wrapping a bow on a new water bottle isn't quite enough (although we'd all love that). In fact, if you want to get the special occasion right, there are a few things you need to consider:
Price: Perhaps the most obvious consideration, the price will inevitably play a factor in your purchasing decision. While you may want to splash out for a significant birthday or gifting event, more often than not, you'll be aiming around the $50-$100 mark for most gifts. In the fitness world, however, gifts don't exactly come cheap. To get the most out of your gift idea, don't be afraid to shop around for the best price.
Sports: Fitness lovers are notoriously sport loyal, so before you set off and buy your special someone a new accessory, make sure it fits their code. Buy an NRL man a new Swans jersey and he may never speak to you again.
Alternatives to Fitness Gifts
If you are looking for something a little more specific, we've got you covered. Outside of just fitness gift ideas, we've collated our favourite releases across a number of different categories. So, no matter what that special someone in your life is keen on, you'll find it here.
How Man of Many Chose the Best Fitness Gift Ideas
With more than 10 years of experience testing, reviewing and reporting on the best fitness goods in the business, Man of Many's editors are sticklers for research and certainly know a thing or two about tbreaking a sweat. This list of gift ideas was curated through the personal experience of experts, alongside extensive online research from fitness retailers stores and retailers. Each product on this list was checked by the Man of Many staff prior to publication for the official tick of approval. You can review our editorial policy here surrounding how we maintain our independence in our editorial reviews.
Fitness Gift Ideas FAQs
What is a good gift for someone who loves fitness?
If you are looking to buy a gift for someone who loves fitness, it's always a good idea to think about accessories. A new set of waterproof headphones for running, new activewear or a smartwatch can work perfectly as fitness gifts for friends, family members and colleagues.
What does every gym junkie need?
A good gift idea for a gym junkie will be one that they can use to level up their workout. For home gym users, a new pull-up bar, foam roller or recovery apparatus will work nicely, while those who are more inclined to visit a gym will appreciate lifting straps, bands and activewear.
---
Featured Video from Man of Many