For a Stronger Immune System, Build Stronger Muscles
We all know that stronger muscles allow you to do more things, but new research in mice indicates that strong skeletal muscles also play a role in having a strong immune system. This conclusion is particularly evident in cases of severe chronic illnesses, such as cancer, where muscle is often lost or becomes significantly weaker.
You'll also like:
6 Ways to Maintain a Healthy Immune System
10 Common Men's Health Myths Debunked
21 Best Foods to Boost Your Immune System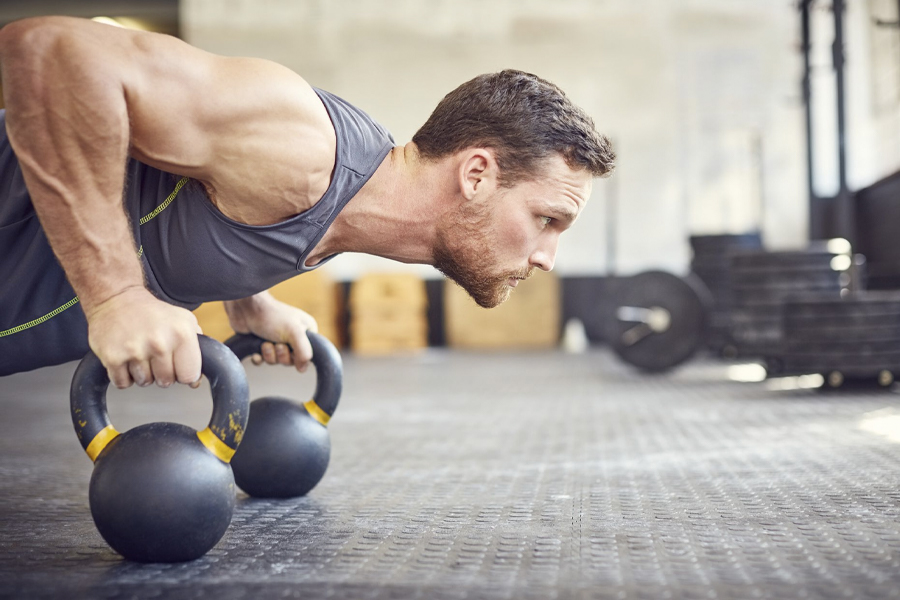 The process of losing muscle and fat because of chronic illness is called cachexia, which often results in a weakened immune system. In fact, cachexia accounts for up to a third of cancer-related deaths and can also affect people with other serious conditions such as AIDS, chronic kidney disease, and heart failure. According to scientists at the German Cancer Research Center in Heidelberg, cachexia may be a result of the body overcompensating when it tries to harvest muscle and fat for energy in order to fight a severe illness. At the same time, researchers noted that as the muscular system gets weaker, so does the immune system. This is attributed to the T cells of the immune system becoming exhausted. T cells are also linked to cachexia. "It is known that T cells are involved in the loss of skeletal muscle mass," explains study author Dr Guoliang Cui. "But whether and how, in turn, skeletal muscles influence the function of the T cells is still unclear." The study explored the relationship between the three—T cells, cachexia, and skeletal muscle mass. "In our study, mice with more muscle mass were better able to cope with chronic viral infection than those whose muscles were weaker," says Dr Cui. "But whether the results can be transferred to humans, future experiments will have to show."
The results are thought to be the result of the skeletal muscle in mice releasing more interleukin-15, a messenger substance, that pulls the precursor T cells away from the infection and into the muscle. "If the T cells, which actively fight the infection, lose their full functionality through continuous stimulation, the precursor cells can migrate from the muscles and develop into functional T cells," says lead study author Dr Jingxia Wu. So if you want a stronger immune system, you may want to start hitting the weights for stronger, bigger muscles.
You'll also like:
6 Ways to Maintain a Healthy Immune System
10 Common Men's Health Myths Debunked
21 Best Foods to Boost Your Immune System