Get Your Eye of the Tiger with FightCamp Full Home Boxing Studio
Boxing is an incredible workout. You can burn more calories than you can imagine, all while getting your sweat on and learning valuable skills and coordination. The only challenge is getting all that equipment.
FightCamp's Full Home Boxing Studio provides you with everything you need to set up your own boxing gym right in your home or garage.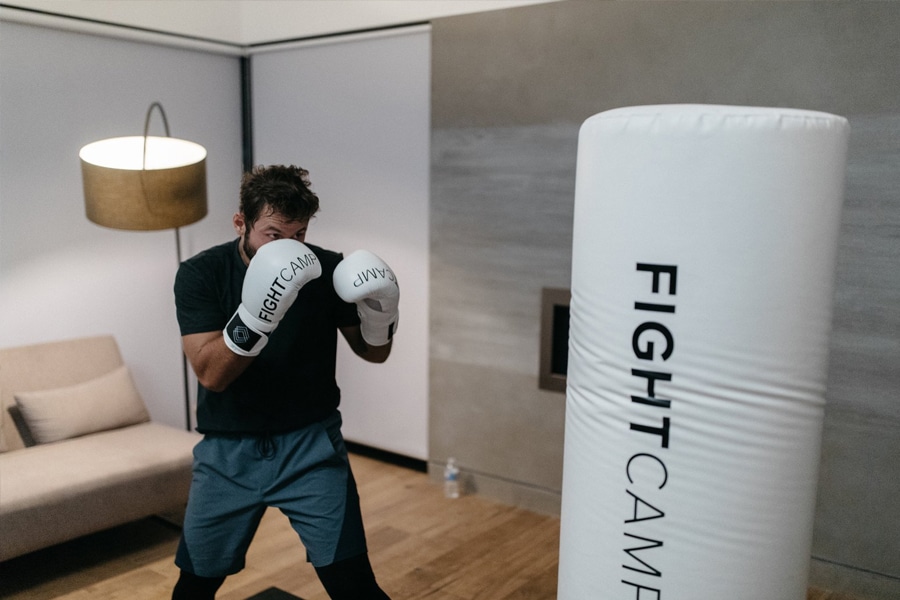 The core of a home boxing gym is the punching bag. The FightCamp bag is a free-standing bag with a two-part stem, which absorbs shock and keeps the bag in place. The bag itself connects to the base with a hook and loop tension lock.
When it comes to hitting the bag, you have a couple of options. You can choose the premium, genuine-leather boxing gloves, 100 per cent hand made for improved durability and comfort, or you can elect for the quick wraps.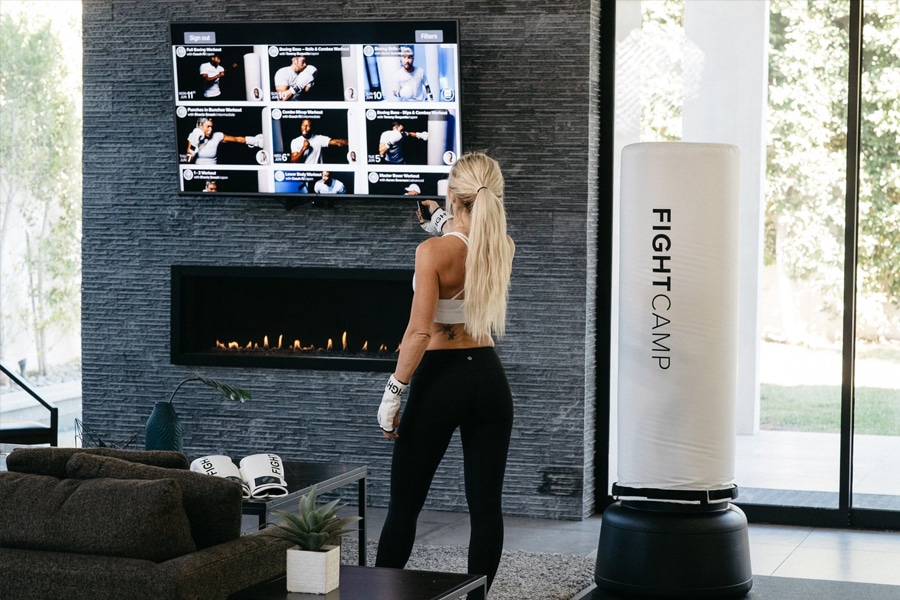 The quick wraps have flexible pockets for the punch trackers (more on those in a moment). They also have padded knuckle sections to protect your hands.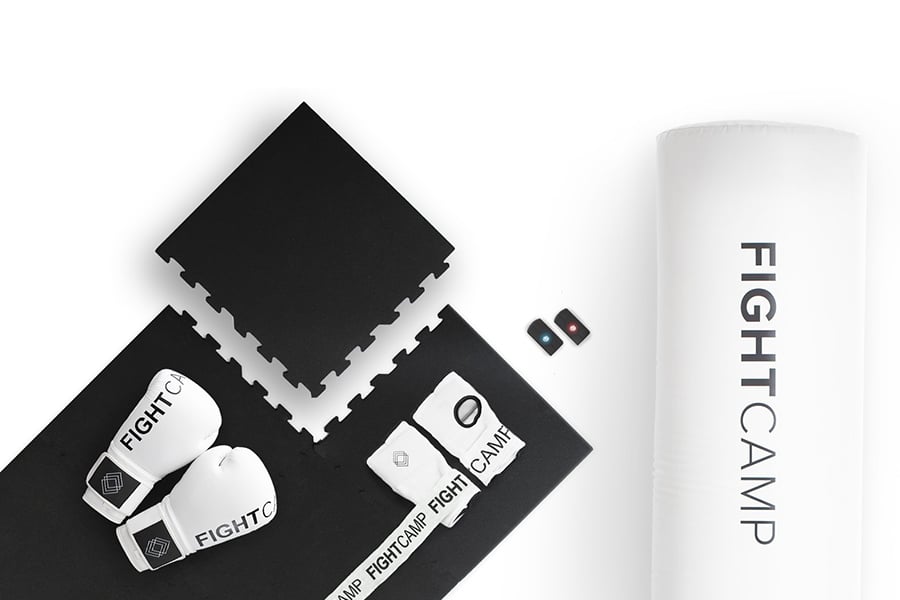 The FightClub mat doesn't just provide better footing, it also outlines the perimeter of your workout. The trackers are the must-have portion of the studio. These little devices track and display your punch volume, speed, and output.
The studio also comes with access to a large collection of expert-led boxing workouts.