All Blacks Trainer Reveals the Vital Workout Hack Aussies are Missing Out On
Watching the All Blacks trample the Wallabies has become somewhat of a regular occurrence for Aussie rugby fans. On the global sporting stage, there are few teams that boast the clear dominance that the New Zealand national team does. Several World Cup wins and a ridiculous unbeaten run at their spiritual homeland Eden Park demonstrate just how tight the All Blacks' stranglehold on international rugby really is. But what's the secret behind the success?
You'll also like:
Meet the New Generation of Recovery and Mobility Gear
Chris Hemsworth Shows Off His Insane Body in New Workout Picture
13 Best Ways To Burn Fat Fast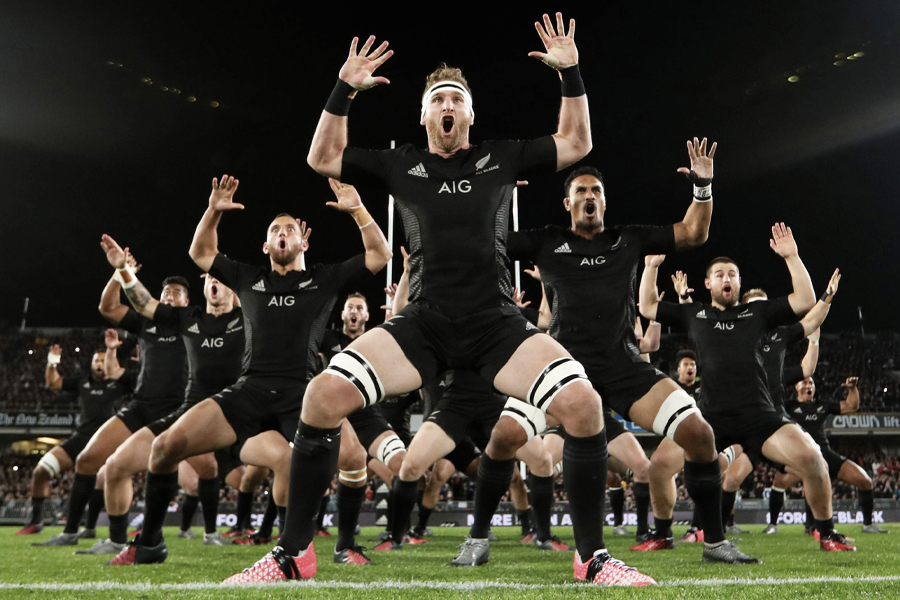 Sure, let's not downplay the mix of size, speed and skill on show, but beyond the natural attributes, there are other powers at play. Like all athletes, the All Blacks are continually searching for a competitive physical advantage and the man in charge of unearthing that nugget of physical gold is All Blacks' Strength and Conditioning Coach Nic Gill.
"The changes that we're seeing occur in all professional sports is that everyone's chasing sort of really small improvements across every aspect of an athletes' life," he tells Man of Many. "Whether that's nutrition, training, lifting weights or recovery, we're getting all these small improvements that all actually result in pretty dynamic quick movements, at the playing coalface. What's driving it, is a desire for everyone to be better and to win."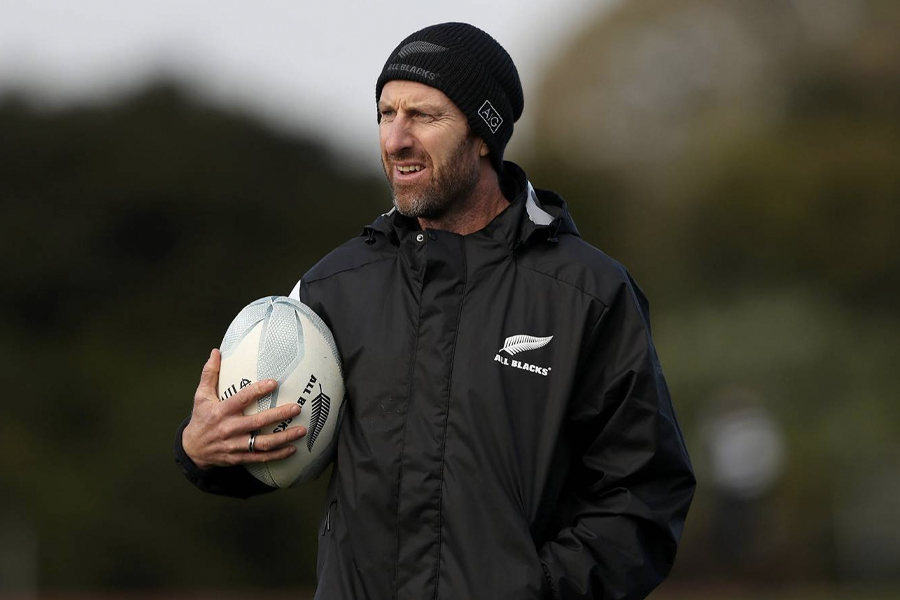 It's something the All Blacks know well. With a 77 per cent win rate in test-match rugby, the team is a juggernaut of international sport, but above all else, it's the ability to continue fronting up, phase after phase that goes unmatched. Gill reveals the biggest advantage to the team's perpetual dominance has been revitalising the team's recovery processes.
"The big benefits of doing your recovery well is you don't want to have periods where you can't train as well as you'd like, or you're injured," he says. "Recovery is all about allowing you to stack session, upon session, upon session so that you can keep growing or keep adapting to what we've thrown at you. So the recovery is all about staying healthy and allowing you to train hard every day."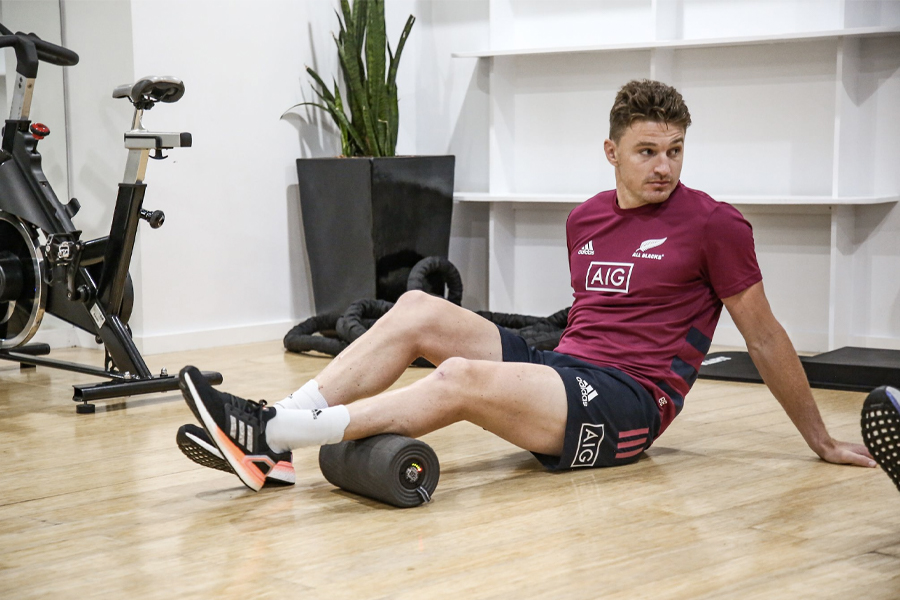 The All Blacks Recovery Process
According to the All Blacks strength and conditioning coach, there's more to recovery than ice baths and resting up. Building a solid routine that addresses the physical requirements of your training program will better prepare you for sustained success, which is why Gill sets stipulations based on the day.
"If we've had a lot of time on our feet, been running fast in high volume and intensity, or we're having a lot of collisions, then the recovery involved cold exposure and an extensive stretch and roll," he says. "On a day that's not so big or we're just trying to get ready for training then we might be rolling and using some of the various tools that we have at our disposal to get ready for training, to loosen up some tissue from the day before, so it's not just about post-training, but also before training."
While stretching and rolling out is nothing new, it's usually the first thing we drop when it comes to training. Gill says a major plus in keeping the All Blacks motivated is seeing the results first-hand.
"Competition drives change, performance drives change, and what we're also getting is athletes whose livelihood depend on the performance," he says. "When people are relying on their body to stay healthy, to earn a living, that means you've got very motivated, disciplined, knowledgeable athletes, and that's driving change too."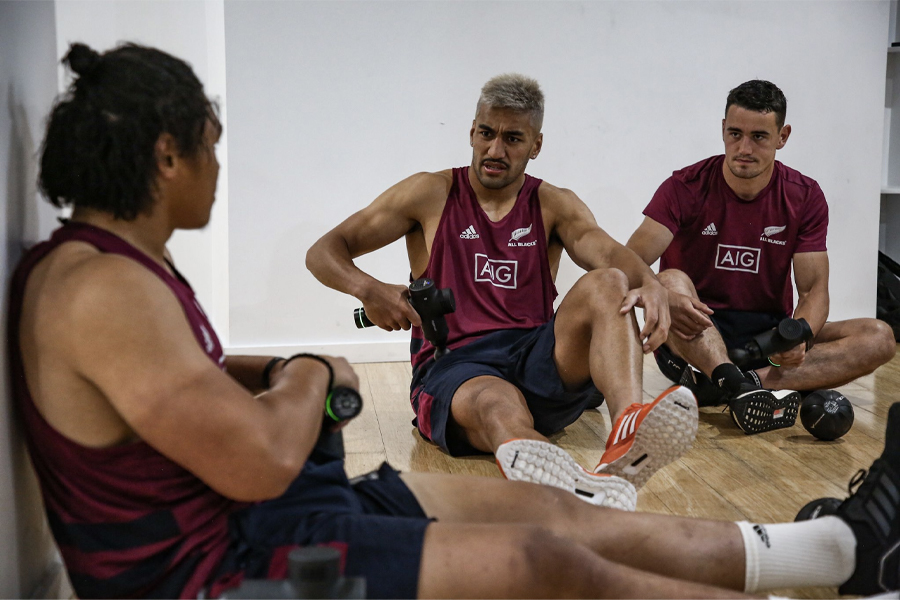 To help him in the process, Gill and the All Blacks recently partnered with percussive therapy brand Hyperice. As the official recovery technology supplier, Hyperice is backing each team member with their own 'HyperKits', as well as real-time sideline and training room access to the full suite of Hyperice and NormaTec technologies.
"The tools that we have from Hyperice are just outstanding, and to be fair, we've been using a lot of their tools for a while. With Normatec, the pants that we get in after a hard session, the athletes have access to them 24/7, whether that's after a hard day or leading into a hard day," he says. "Pre-training where we're rolling, we get in the hyperspheres vibrating along and massaging some stiff tissue that needs a little bit of a spark up before we go lift some tin or before we go and run fast. So what the relationships meant is that we've got a lot of tools available to us, best technology out there. So it's definitely helping us front up day in, day out."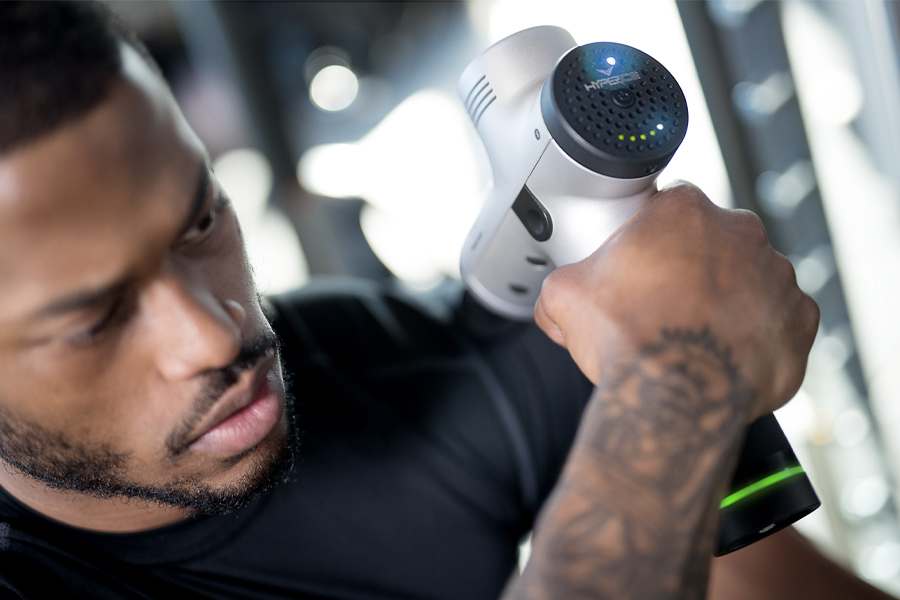 How to Improve Your Post-Workout Recovery
According to Gill, the secret to improving your performance on a consistent basis is strengthening your recovery process. It doesn't have to be as in-depth as the All Blacks, but adding new functions to your routine can help bolster your performance in the gym or on the track. Whatever the case, the strength and conditioning coach advocates you tailor your recovery regime to fit your workout.
"The best thing to do is have a think about how you're feeling, whatever your exercise is, how you're feeling straight afterwards, how you're feeling two or three hours afterwards, how you wake up feeling the next day," Gill says. "We look to include is varied recovery routines based on what we're trying to recover from, but also what we're trying to recover for. So it's about what training we've done that day and then what's coming ahead as to what we would do, so it varies each day. It's really a matter of trying to experiment with what your body's needing based on the exercise you're doing."
To train like the pros train, check out Hyperice's insane range of recovery and percussive therapy products.