23 Best Home Delivery Meal Kits in Australia
Occupying the sphere between restaurant food and grocery shopping, home meal delivery kits are taking off like wildfire and for obvious reasons. After all, people are busy and they want to eat well and those restaurant fees can definitely add up over time. If the recent stay at home requirements did anything, they showed us that meal kits and services went from convenient options to genuine life-saver in record time. Each meal prep option is like ripping a page out of your favourite cookbook by way of fresh ingredients and suggested recipes.
What are Home Meal Delivery Kits?
Odds are you've heard of home meal delivery kits such as Dinnerly, but that doesn't mean you know what they are. Think of each one as meal prep services that deliver either ready-made meals or fresh ingredients and recipes to your door on a regular basis. Most of these meal delivery services are subscription-based and virtually all of them are flexible when it comes to skipping deliveries.
There are currently more home delivery meals and kits than ever before and that means you have your options. When looking for the meal delivery kit service that's right for you, consider the following factors:
Budget – While less expensive than ordering from a restaurant, most meal kit services and boxes will usually (but not always) cost more than grocery shopping.
Lifestyle habits – Some people like routine while others thrive on constant change. Find the meal kit service that suits your particular lifestyle habits.
Palate – Different meal prep services mean different meals and you should find the recipes and ingredients that speak to your taste buds.
Australia's Best Home Delivery Meal Kits
We said it before and we'll say it again: when it comes to home delivery meal kits, you have your options. Allow us to prove as much!
Here is a list of the best home meal delivery kits in Australia.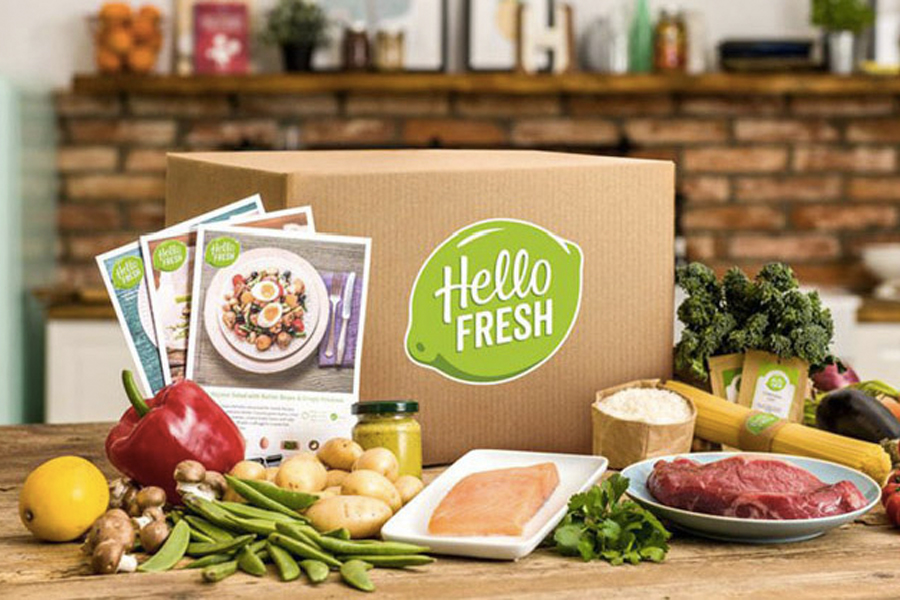 1. HelloFresh
Bolstered by surprisingly delicious recipes and flexible plans, HelloFresh consistently ranks as the best meal delivery service in Australia. If you don't want to overthink the process, your journey ends here.
How it works: Customise your menu and start receiving meal kit boxes
Pros: Easy-to-follow recipes, flexible subscriptions
Cons: Prices can add up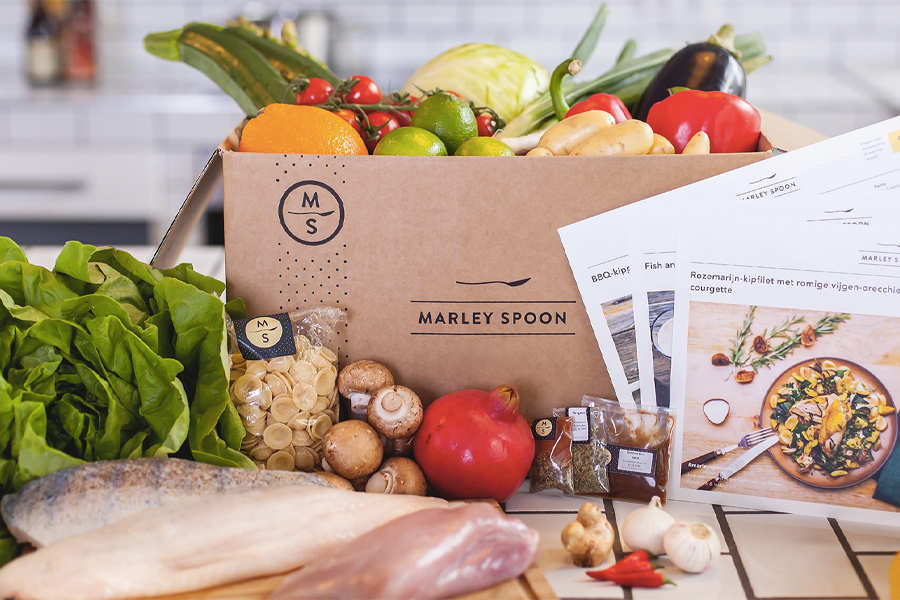 2. Marley Spoon
The ingredients are fresh, the food is tasty, and you can skip a delivery at any time. Recipes are available online and everything is pre-measured to avoid waste. That's the Marley Spoon way.
How it works: Choose from a wide range of recipes
Pros: High-quality ingredients and flexible service
Cons: Some reviews cite missing ingredients and poor customer service

3. Dinnerly
One of Australia's most affordable home meal delivery services is also one of its best. You choose the recipes and the delivery dates and then leave the rest up to Dinnerly. Subscriptions are flexible and you have total control over what goes in the box.
How it works: They provide the ingredients and recipes, you do the cooking
Pros: Affordable and flexible
Cons: Limited recipe selection compared to some meal kit services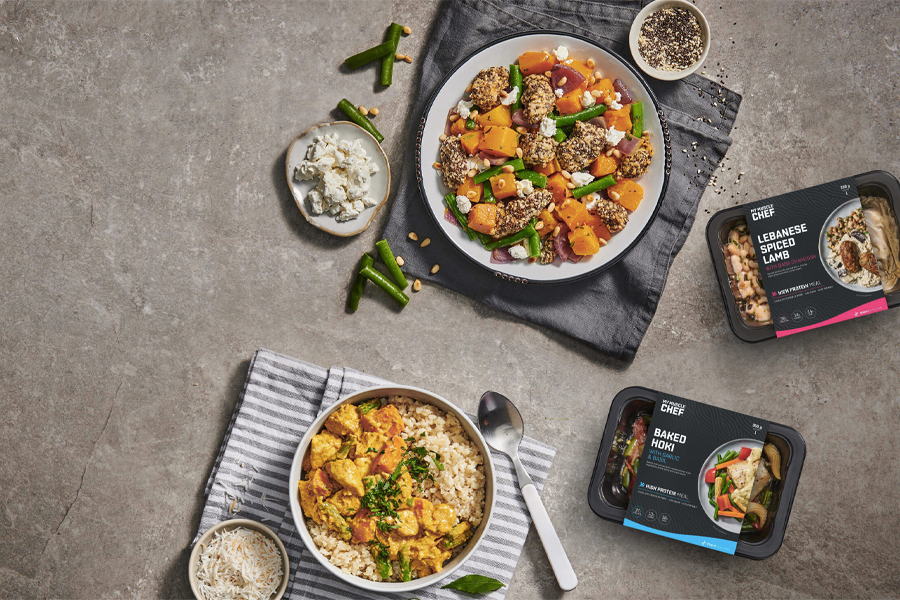 4. My Muscle Chef
Bring out your inner fitness freak by way of My Muscle Chef and its targeted plans, which consist of ready-made meal prep delivery options. You can also find a number of these meals at the nearest gym or grocery store.
How it works: Choose a precise meal plan that's designed to help you reach your fitness goals
Pros: Variety, precision, and convenience
Cons: Your mileage may vary when it comes to flavour and quality

5. Chefgood
Do you like the sound of delicious, ready-made meals using locally-sourced produce and meats? What if those meals were kept cool on ice packs and delivered straight to your door? If you answered "yes" both times, then you've just found your new home delivery meal kit.
How it works: Choose from amongst a variety of meal plans and leave the rest in their hands
Pros: Healthy, pre-prepared food
Cons: Prices can add up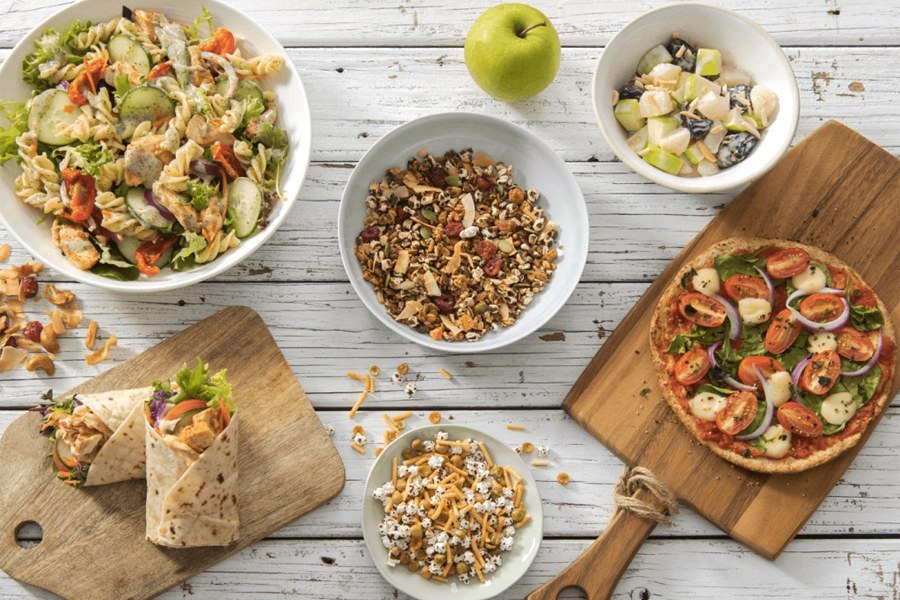 6. Lite N Easy
Stay healthy and happy with the home delivery meal kits from Lite N Easy. Each pre-made meal is designed to help you lose weight and taste great. This Aussie company has been in business since 1986 so it must be doing something right!
How it works: Select a meal plan based on your personal goals
Pros: Exacting portions and blatant convenience
Cons: Somewhat static menu (despite a decent amount of variety)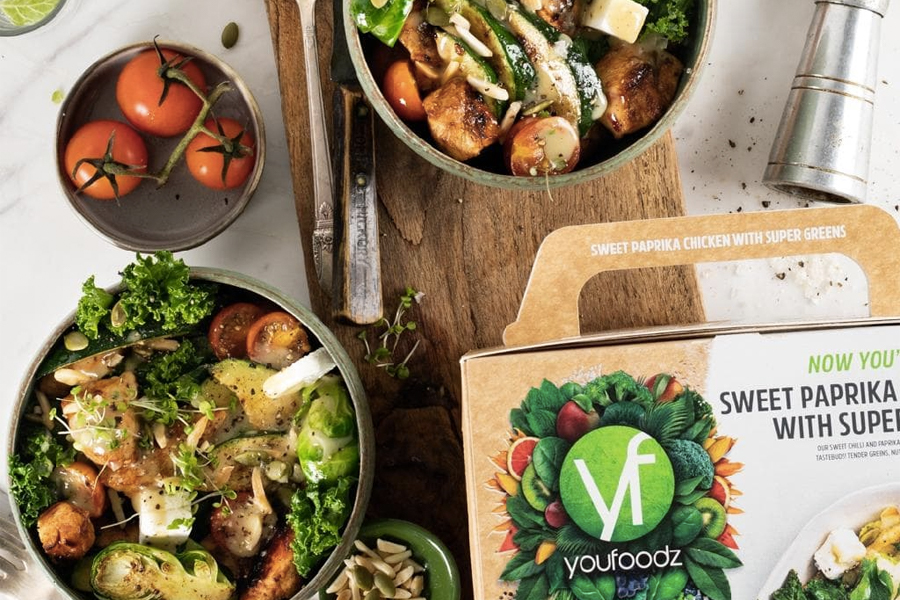 7. Youfoodz
Running the full gamut, Youfoodz delivers both ready-made meals as well as boxes full of fresh fruit and veg. Subscriptions are optional, deliveries are free to certain areas, and the site is always running deals and discounts. If you're looking for a good home meal delivery alternative to the big players, give Youfoodz a try!
How it works: Have ready-made meals or boxes of fresh fruit and veg conveniently delivered.
Pros: Variety, affordability, and convenience.
Cons: The pre-made meals might contain preservatives or additives.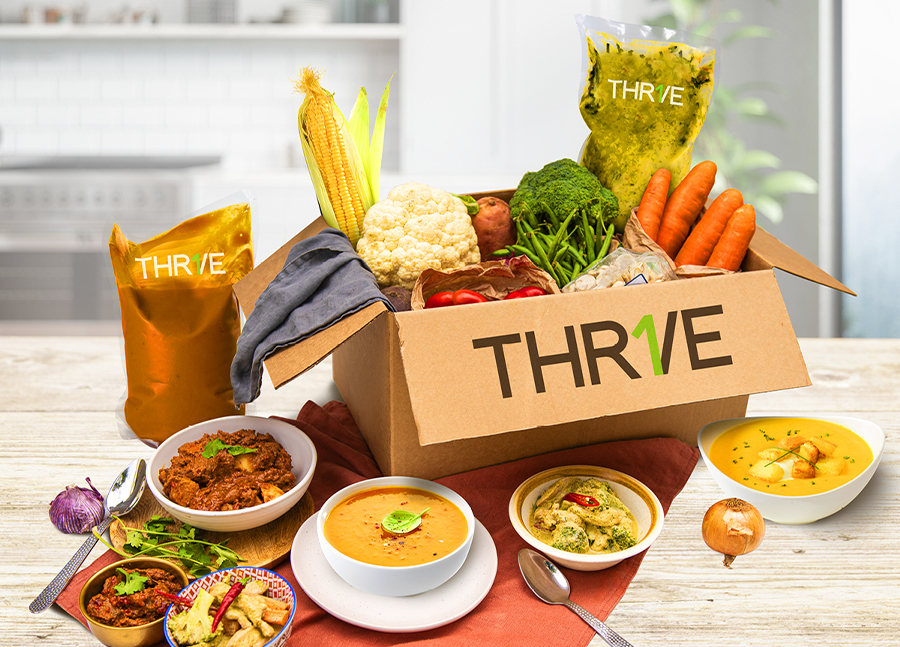 8. Thr1ve
Forget about the grocery shopping, cooking and cleaning with this meal kit delivery service. Thr1ve is a weight-management and health-based option that offers cauliflower rice and low-carb options. You can sign up for Thr1ve's 8-week transformation plan or go week to week.
How it works: Choose a precise meal plan that's designed to help you reach your fitness goals, or individual meals
Pros: Low-carb, variety, healthy
Cons: Some meals can be bland
9. The Good Meal Co
A Winner of Mission Australia's National Employer of the Year Award, The Good Meal Co champions diversity. Operating as part of the NDIS, they're committed to improving the lives of disadvantaged and disabled people, including those with multiple barriers to employment.
If home-delivered, ready-made meals are part of your NDIS plan or Home Care Package, so you will only need to pay a small co-payment for the raw material or ingredient costs ($0.80-$2) – see here.
The menu features a lot of staple favourites, including Butter Chicken, Parmigiana, and Fish and Chips. To date, the brand has employed more than 500 people in conjunction with Mission Australia Employment Solutions.
How it works: Click on the meals you like and add them to the cart. Repeat (minimum spend of 8).
Pros: If NDIS you will only need to pay a small co-payment for the raw material or ingredient costs.
Cons: Minimum spend of 8 meals.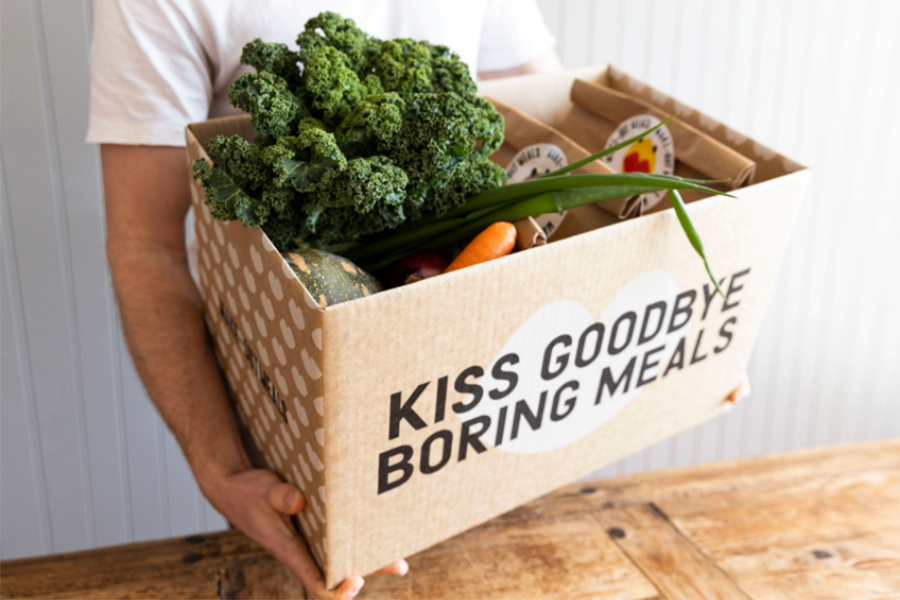 10. Make Out Meals
One of Australia's newest meal delivery services, Make Out Meals offers mouth-watering recipes crafted by some of Melbourne's best venues including Bomba, Tipico, Babajan, ISH, Fancy Hanks and La Tortilleria. Each meal kit comes with fresh pre-portioned ingredients from local suppliers and easy-to-follow recipe cards. Even better, you can also cook along with the restaurant chefs via instructional video tutorials available for some of the recipes such as Bomba's skirt steak, Tipico's pumpkin risotto or ISH's eggplant curry.
How it works: Input the number of people you are cooking for, choose from a subscription and receive your pre-portion ingredients.
Pros: Chefbacked meals and heaps of instruction
Cons: Limited range to begin with but will grow over time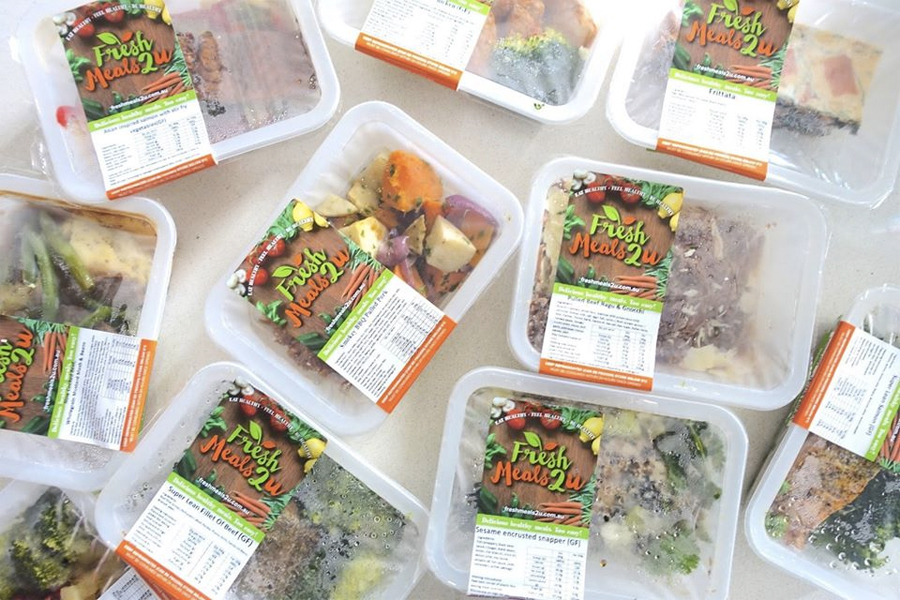 11. Fresh Meals 2 U
The name pretty much says it all: Fresh Meals 2 U. Each one is chef-prepared, high in quality, and pre-cooked. There's no ongoing subscription so order at will.
How it works: You order and then they cook, pack, and deliver
Pros: Fresh meal prep delivery at solid prices with no contracts
Cons: Some flavours might be a tad underwhelming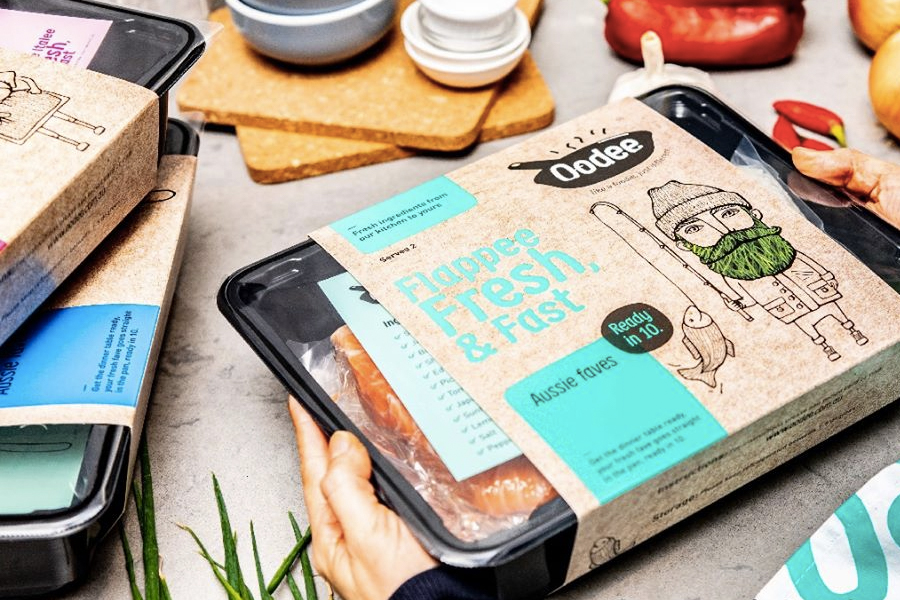 12. Oodee
Sometimes the simplest home meal delivery kits are also the best. That's exactly the case with Oodee, which does all the prep in advance, incorporates fresh ingredients, and provides easy-to-follow instructions. Open these meal kit boxes and you'll be eating in no time at all.
How it works: Order a meal pack and it will arrive within 48 hours
Pros: Fresh, fast, effortless, and contract-free
Cons: Some people might prefer a subscription-based model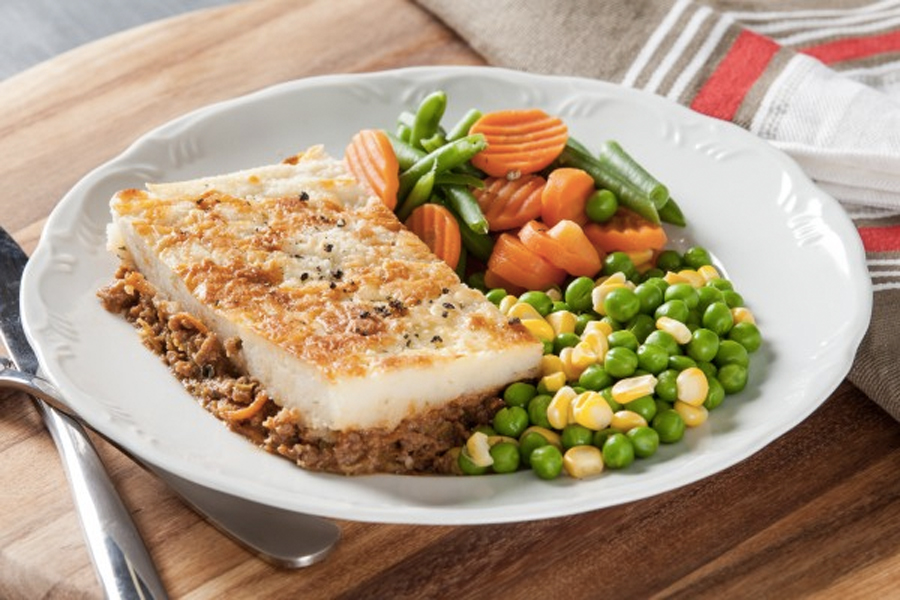 13. Home Chef
One of the most popular meal kit services in Western Australia, Home Chef offers variety, affordability, nutrition, and convenience in equal measure. While there's a minimum amount per order, standard weekly delivery is free.
How it works: You order and they deliver
Pros: Dietician-approved meals, free standard delivery, zero contracts
Cons: Primarily targets a senior citizen demographic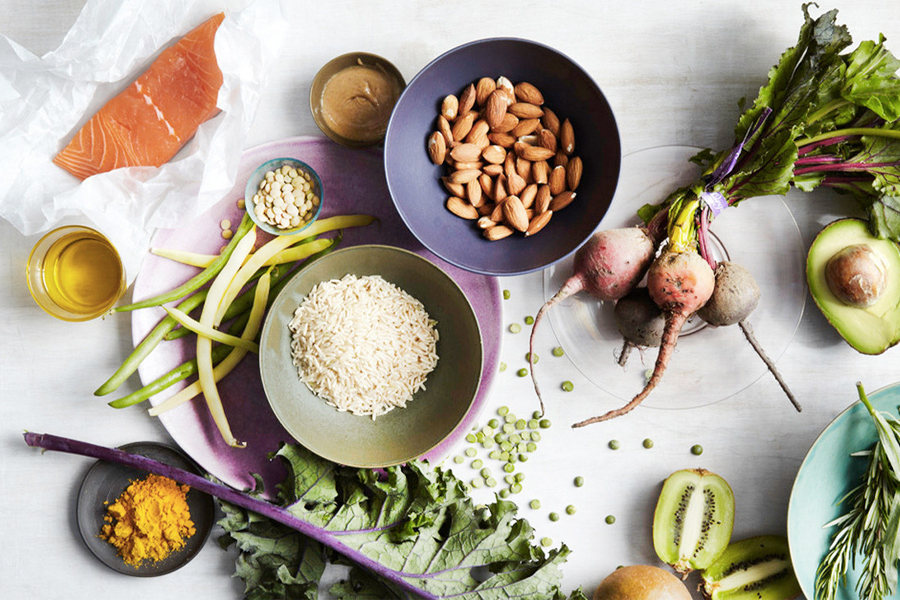 14. Fitness Meals Fresh
Presenting Australia's first macro-optimised meal kit boxes. They come to you from Fitness Meals Fresh and they incorporate only the finest ingredients. Order a la carte or choose from amongst a variety of meal plans while bringing out the best you.
How it works: Sign up for a meal plan or order a la carte
Pros: Incredibly fresh, macro-optimised meal kits
Cons: Potentially limited in terms of variety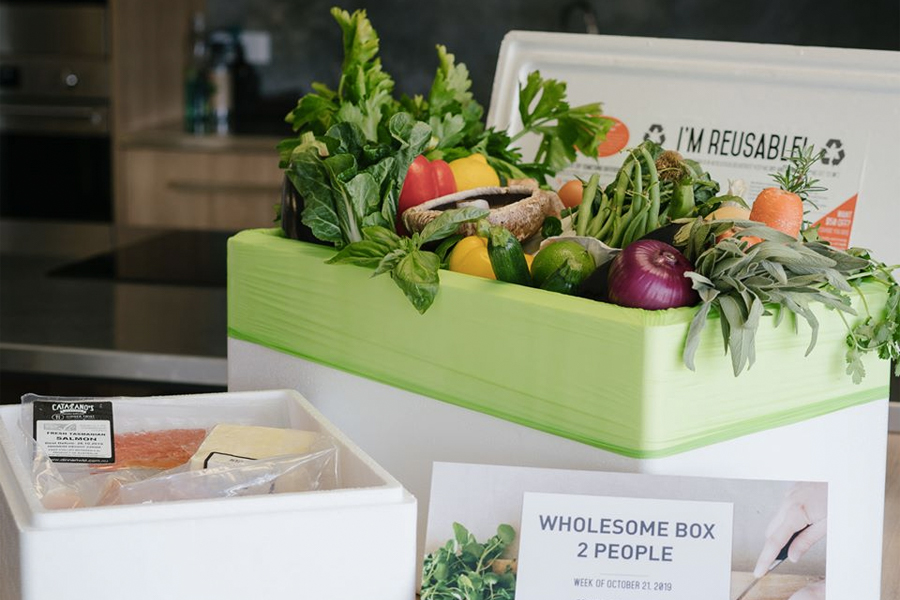 15. Dinner Twist
Local ingredients. Eco-friendly practices. Easy-to-follow recipes. Flexible subscriptions. Sensible options. You get all that and more when you sign up for Dinner Twist, which is easily one of the best home meal delivery services.
How it works: Choose a meal box and have it delivered either weekly or fortnightly
Pros: Ingredients are local and fresh, the company aims for zero waste
Cons: Only delivers to Western Australia and doesn't provide nutritional info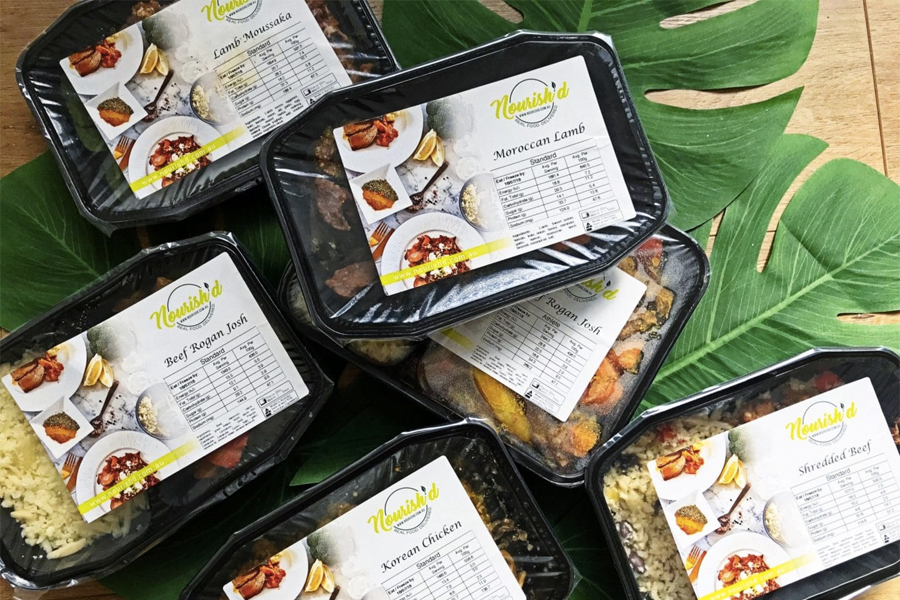 16. Nourish'd
Since 2014, Nourish'd have provided nutrition, flavour, variety, and value to its growing customer base. Pick your pack and prepare for something fresh.
How it works: Choose a meal pack and have it delivered
Pros: Lots of variety means something for everyone
Cons: Prices can add up and not every meal is a winner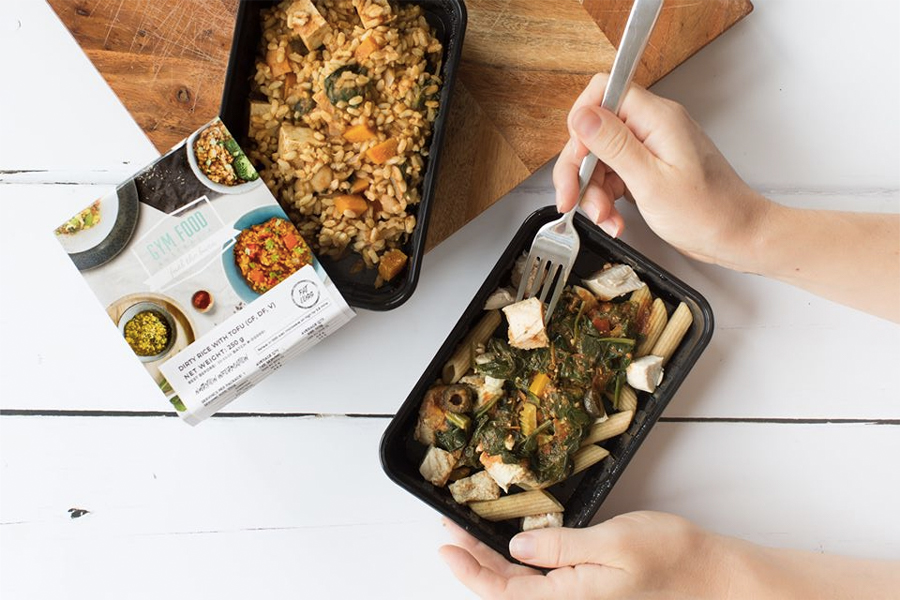 17. Gym Food Australia
Do you work out and practice a proper diet? If so, then you'll adore the dietitian-designed, ready-made meals from Gym Food Australia. Heat it up and eat it up! This is a good meal delivery service for athletes.
How it works: Choose a pack or a plan and have it delivered
Pros: No contracts, targeted meals and plans
Cons: Prices can add up and some meals might be bland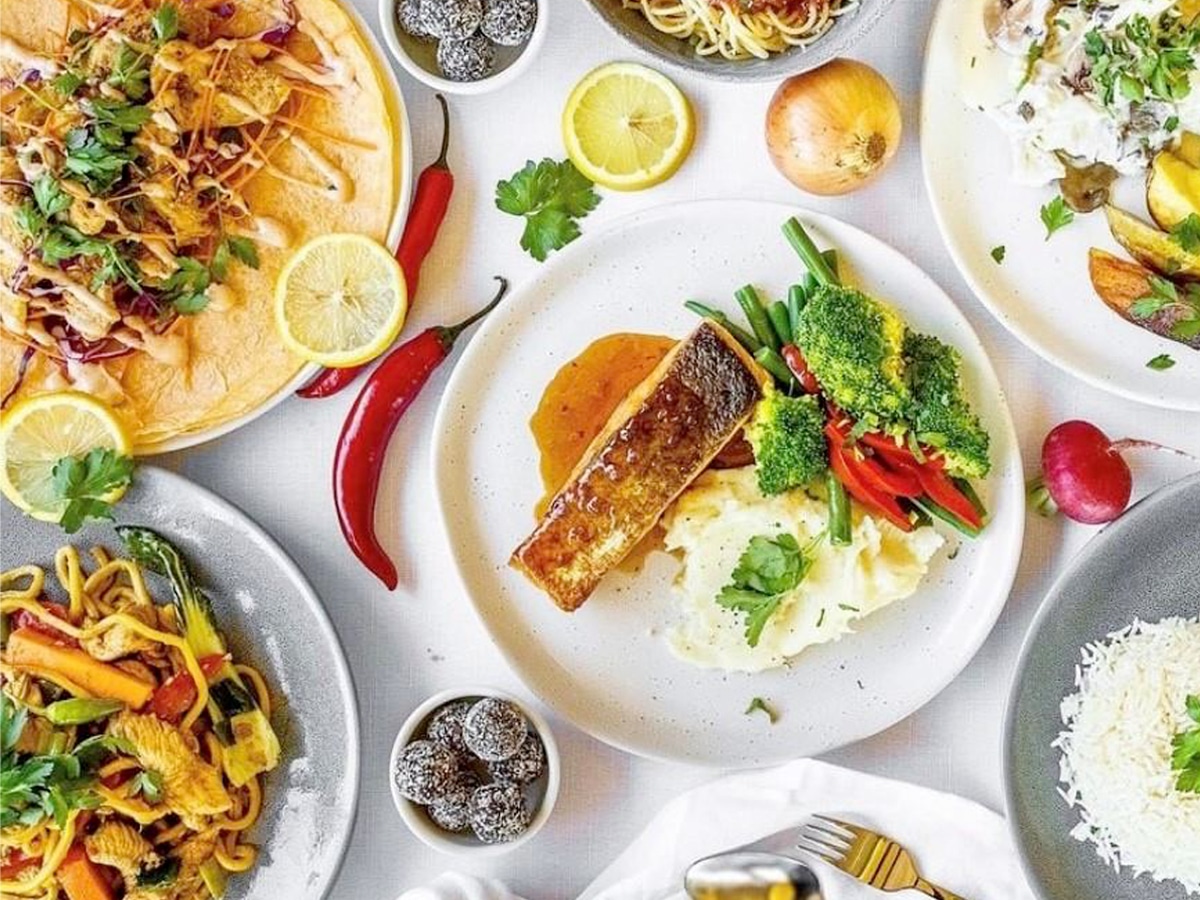 18. Mr Meals
Established in 2016, Sydney meal kit delivery service Mr. Meals offers ready to eat meal plans across the Harbour City. While the brand has a bunch of great meals on offer, the biggest benefit comes in Mr. Meals' fitness goal options. Whether it is low-carb, ketogenic or just for convenience, the nutritious options offer locally-sourced meals prepared by chefs under the supervision of the in-house dietician.
How it works: Totally flexible. No commitment required. One-off orders and subscriptions are both available Pros:  High-quality ingredients and tasty dishes that answer your fitness goals (muscle building, low-carb, no-carb, weight-loss, keto…
Cons: Not the cheapest delivered meal plan on the market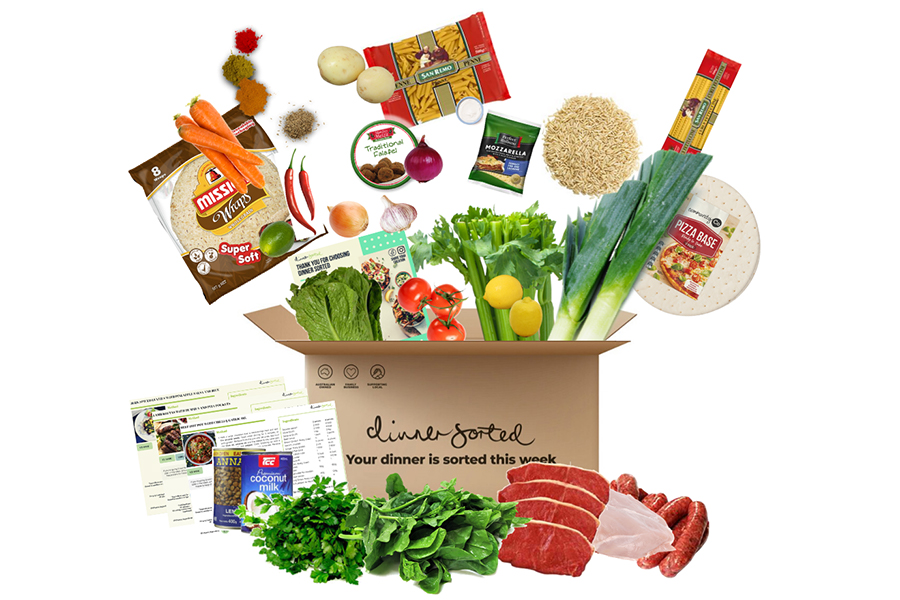 19. Dinner Sorted
Launching back in 2014, Dinner Sorted delivers delicious recipes and all the necessary ingredients to cook them directly to your door. Per the brand, each box is unique and carefully packed according to each customer's preferences and dietary requirements. Even better, the purchase of every box contributes to the donation of two meals to those in need through Dinner Sorted's partnership with OzHarvest.
How it works: Order online and have the ingredients delivered, ready for you to cook.
Pros: Always a unique box, helps to feed the less fortunate.
Cons: You have to cook it yourself.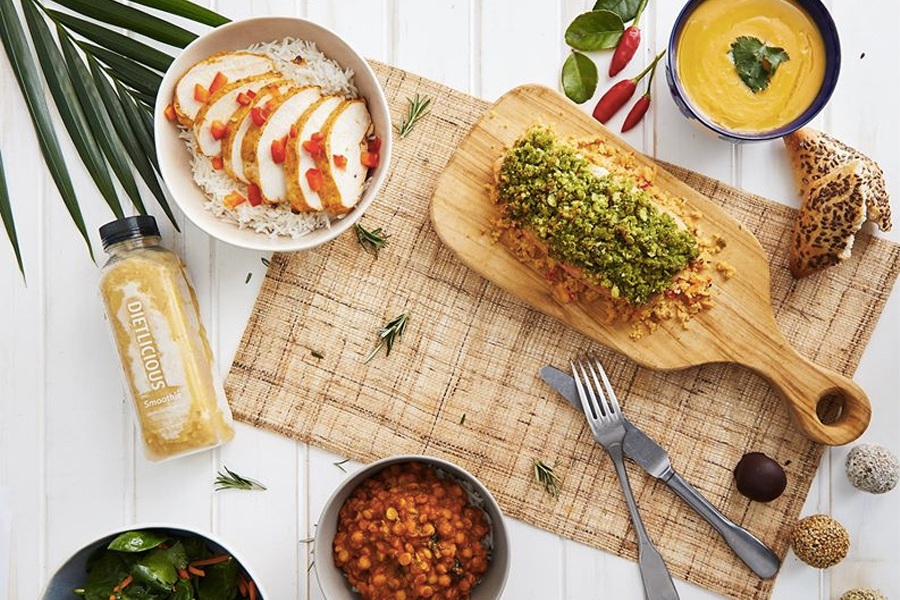 20. Dietlicious
Portion control is the name of the game at Dietlicious, which offers ready-made meals and comprehensive plans to help you stay fit. All that's left for you to do is thaw and enjoy.
How it works: Choose from amongst a range of meal prep plans and ready-made meals
Pros: Healthy and delicious food, no contracts
Cons: You might eventually want to veer off the program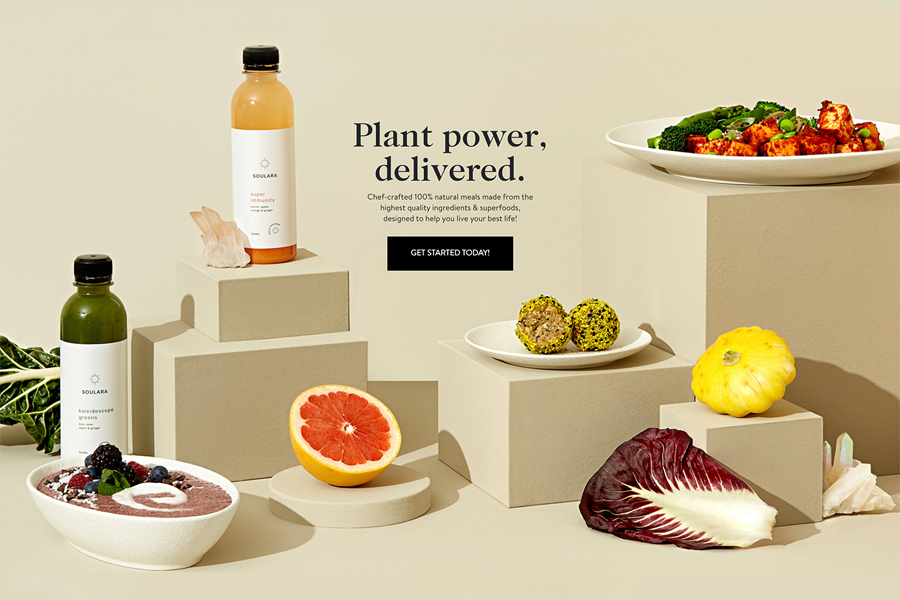 21. Soulara
Soulara is here to help you become the healthiest possible version of yourself. They offer the best plant-based meal delivery kit in Australia, one that will simultaneously reduce your environmental footprint. These home meal delivery kits have a focus on conscience eating, acting as a guide that will inspire you on a plant-based journey. Soulara is perfect for those looking to transition to a plant-based diet, a challenging move that can be quite difficult at first. They believe that becoming 'plant-based' isn't a dietary choice, it's a lifestyle choice.
How it works: Choose from delicious meals, snacks, kombucha and cold-pressed juice.
Pros: The best plant-based home delivery meal kits
Cons: No the cheapest meal kit on the market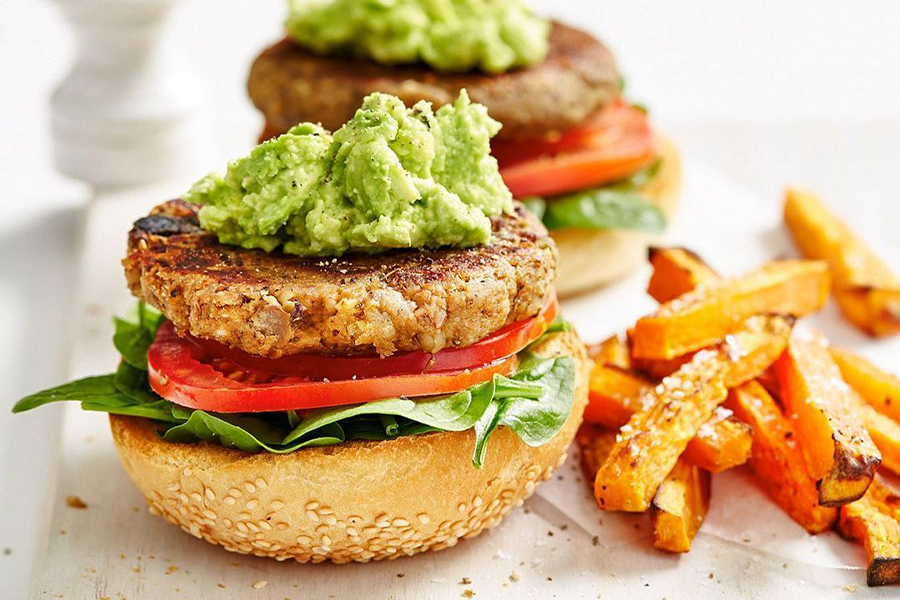 22. Pepperleaf
Pepperleaf is one of the best meal delivery kits in Australia. Why? Because they've let the other overseas players make the mistakes for them, improving on pitfalls every step of the way. The brand utilises sustainable packaging as traditional kits use way too much packaging. They've improved portion sizes to reduce food waste, even going as far as feeding the local goat farmers animals with the trimmings off veggies! This thorough approach to meal kits results in a kit that is healthy, fresh, fast and packed with flavour. If you're sick of cooking the same old meals, this is the best meal kit to switch to. It provides a great alternative to Hello Fresh, Marley Spoon and Dinnerly.
How it works: Select your kit, ingredients are locally sourced, they deliver them directly, follow the simple recipe.
Pros: Aussie owned company with locally sourced produce, resulting in a fresher, free-range and sustainable kit.
Cons: Doesn't cater well to dietary requirements.
Delivers to: Victoria, New South Wales, South Australia, ACT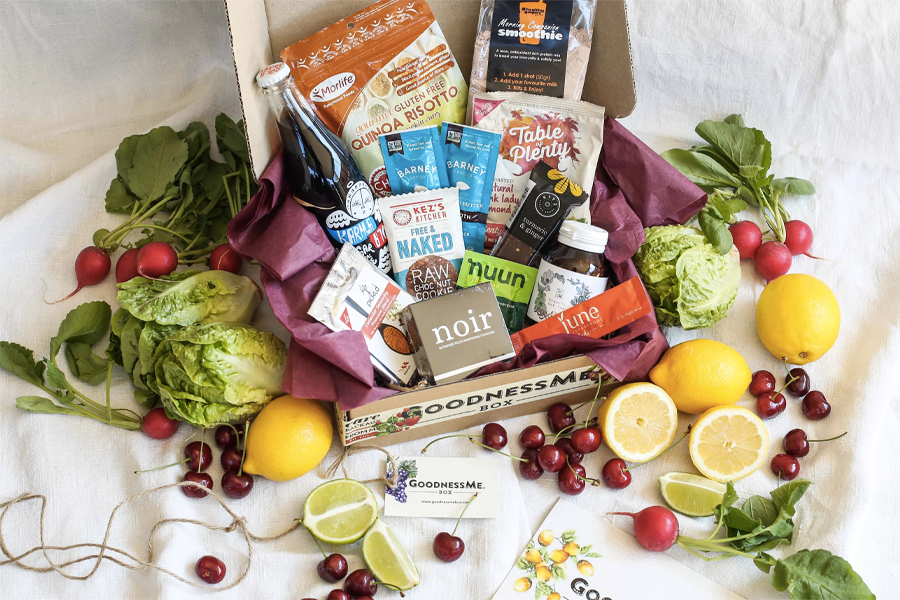 23. Goodness Me Box
Staffed by seasoned health practitioners, Goodness Me Box provides you with monthly samples of nourishing foods and products. Each delivery is more of a tasting box than it is a meal kit, but that might be just what you need. Plus, it's all quite affordable.
How it works: Receive 6-10 boutique health products and samples per each monthly delivery
Pros: Will help you discover new and nutritious meal prep delivery options at an affordable price
Cons: Not really a home meal delivery kit
You may also like:
How to Make Your Own Homemade Face Mask
21 Best Foods to Boost Your Immune System
20 Best Movies Worth Rewatching During Isolation
General FAQ
What is the cheapest meal delivery kit?
According to most reports, Dinnerly is the cheapest meal delivery kit in Australia.
Which meal delivery kits offer gluten free options?
A number of Australian meal delivery kits offer gluten-free options. That includes the following services: HelloFresh, Marley Spoon, Dietlicious, Dinnerly, and others.
Are meal delivery kits fresh or frozen?
Some delivery meal kits are fresh and others are frozen. It all depends on which service you sign up for.