You know what they say about charcoal barbies, don't you? Once you try one, you never go back. We recently shot a video to prove it. On one side was comedian Tom Armstrong with his traditional gas BBQ and an expensive cut of rib-eye steak. On the other side was butcher Colin Holt from Hudson Meats with an Everdure HUB II Charcoal BBQ and comparatively cheap rump steak.
Holt lightly sprinkled on some oil, salt, and pepper before throwing his meat on the charcoal grill. Armstrong lathered his steak in oil before adding 11 herbs and spices, one of which was cinnamon. We think you know where this is going and that's exactly where it went. Both men tasted the results and Holt's steak was the champion by a rather wide margin.
Okay, okay, so maybe Holt had this one in the bag from the get-go—he is a butcher, after all. But there's a reason he prefers to cook his meat on a charcoal BBQ and the Everdure HUB II, in particular. As the video goes to show, this wondrous appliance isn't just superior, it's also bigger and more accessible than traditional charcoal barbies.
If you're likewise serious about cooking meat, it makes for an ideal place to both start and end your journey.
Why You Should Be Cooking on a Charcoal BBQ
Gas vs charcoal—the debate rages on. While typically more expensive, gas BBQs tend to be quicker, more controllable, and easier to clean than the standard charcoal counterpart. Sure, it might seem like propane has the upper hand. That's until you remember one thing and perhaps the most important thing: flavour.
Whereas gas barbies offer the thrill of outdoor cooking, they don't really bring any extra flavour to the table, at least not in the predictable sense. By contrast, charcoal grills consistently infuse the meat with a distinctive texture and taste. That's because of the charcoal itself, which delivers intense heat and unique smoke over long periods of time.
Consequently, the meat tends to have a smokier taste and caramelised outer texture. Some might say that this is the true essence of outdoor grilling, in that it yields the kind of signature flavour profile you won't find elsewhere.
Here are some other reasons to cook on a charcoal grill:
The meat develops a delicious char on the outside while staying moist within
By learning how to manage the charcoal flames, you become a true grill master
Excess fat drips through the grates and so you eat less of it
The fat falling onto the coals also infuses those flavours back into the meat via the smoke
Charcoal cooking does a better job of retaining key nutrients like riboflavin and thiamine
The food just tastes better (even the veggies)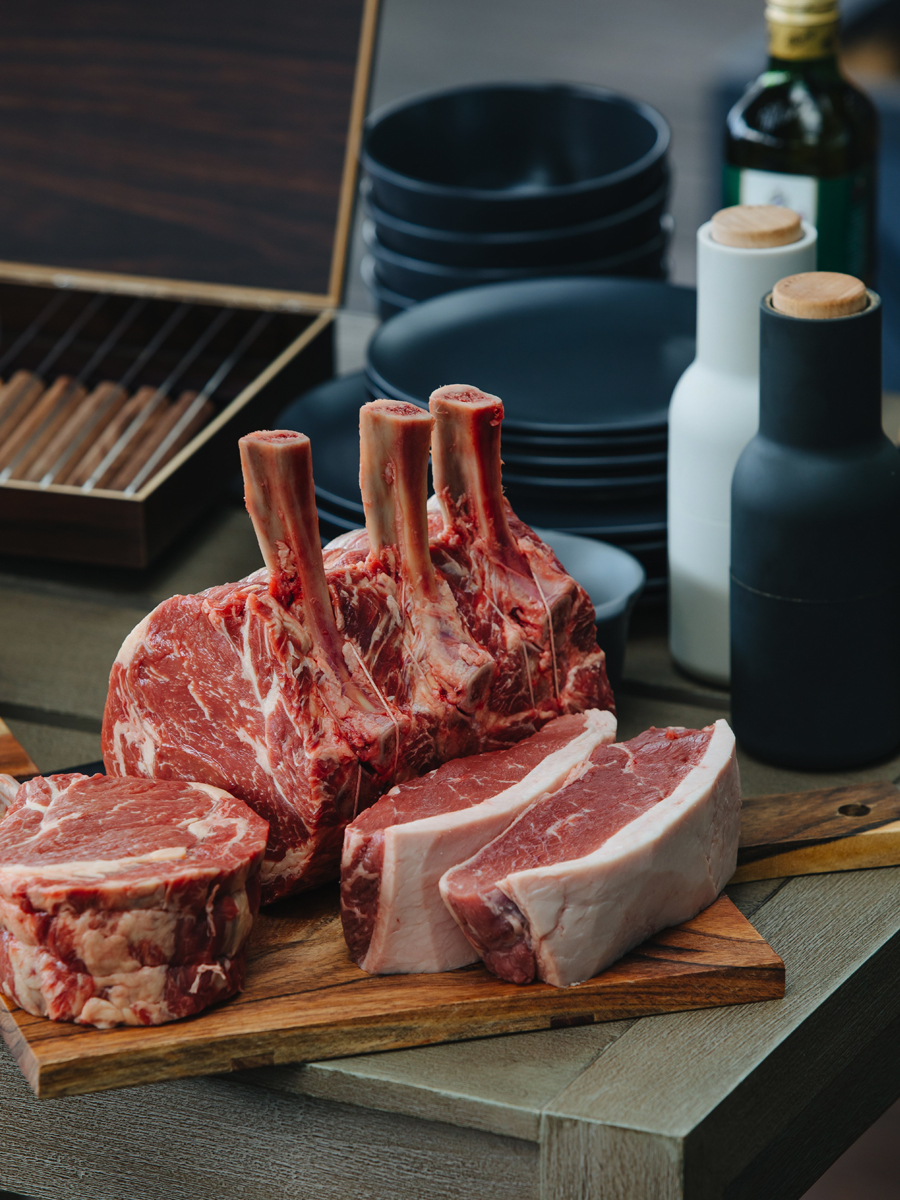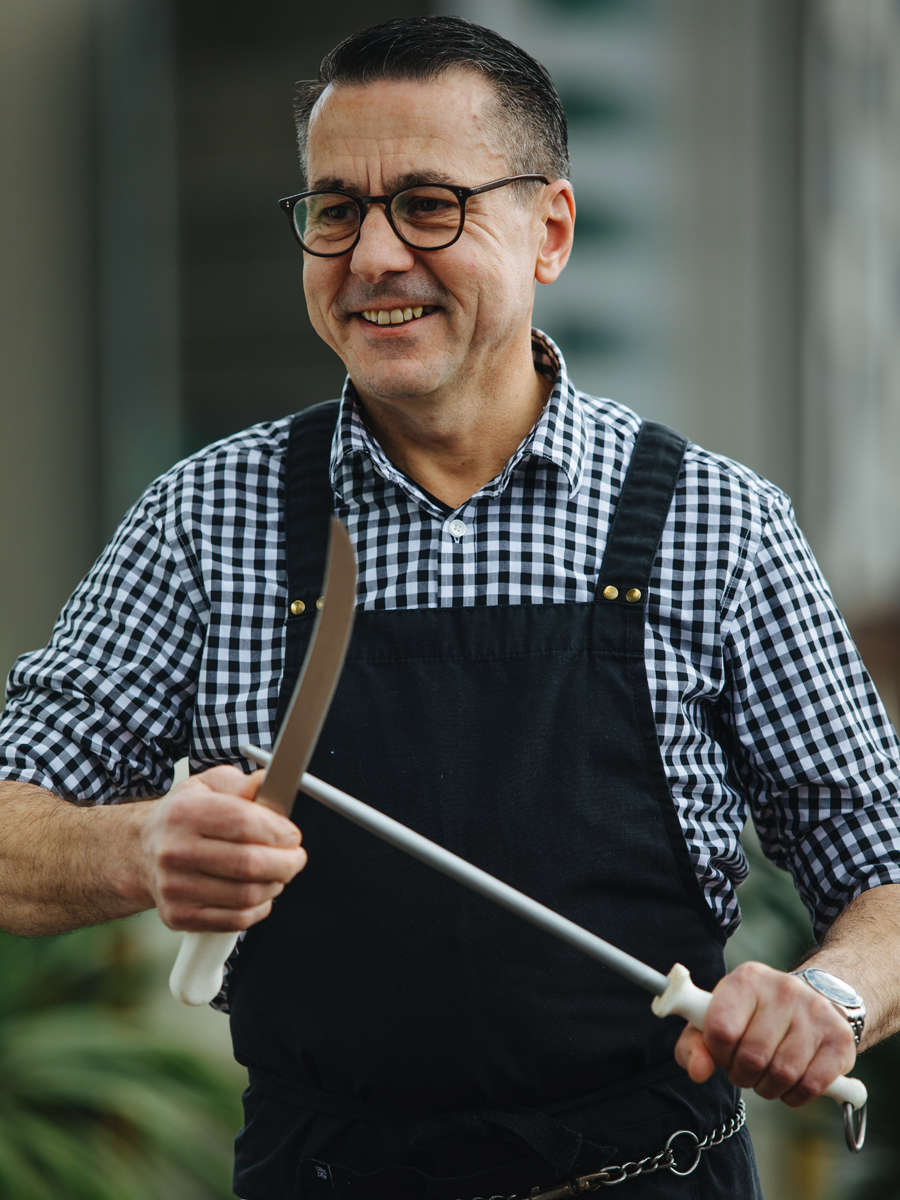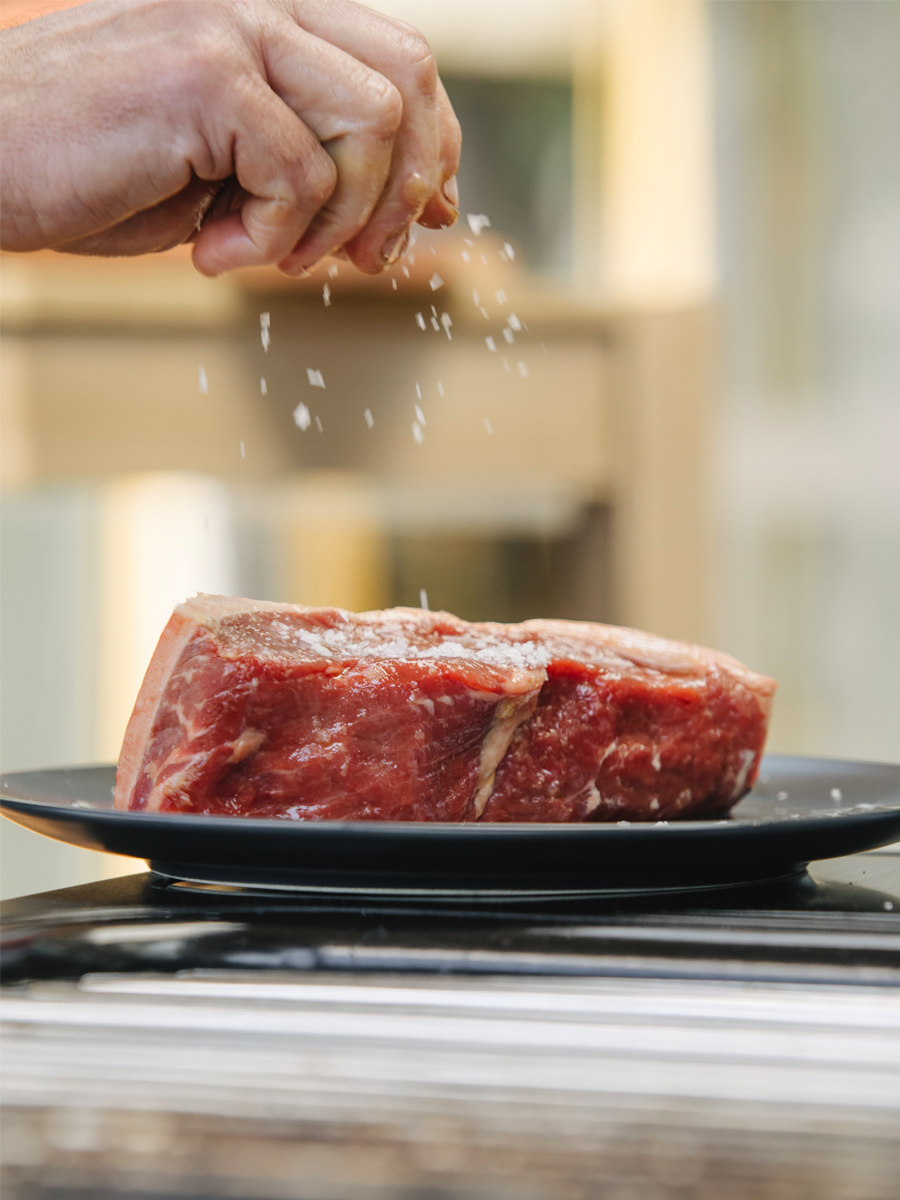 5 Simple Tips for Cooking on Charcoal BBQ
First and foremost: we need to reiterate that the Everdure HUB II is not your traditional charcoal grill. Bursting with modern functionality, it offers choice features like one-touch charcoal ignition and an automated rotisserie. It's also much easier to clean than the average counterpart. We'll dive into more detail below, but just know that this thing is in a league of its own and that standard pointers don't necessarily apply.
Here are 5 more tips for cooking on a charcoal BBQ: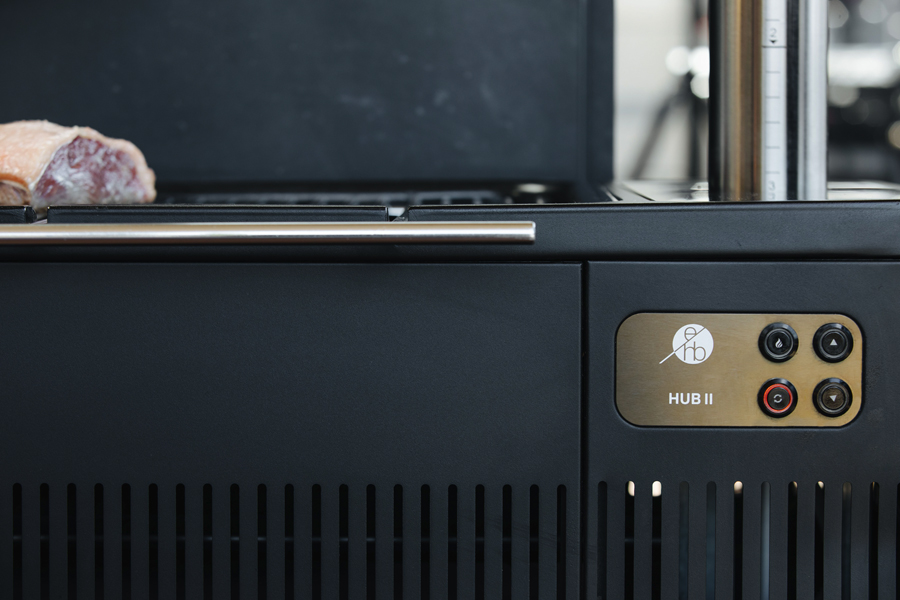 1. Don't Use Lighter Fluids to Light the Coals
While lighter fluid might seem like the easiest and most effective way to light coals, it can actually affect the flavour of your food. The good news is, if you have an Everdure HUB II, you don't need to worry. The push-start ignition makes this bit easy.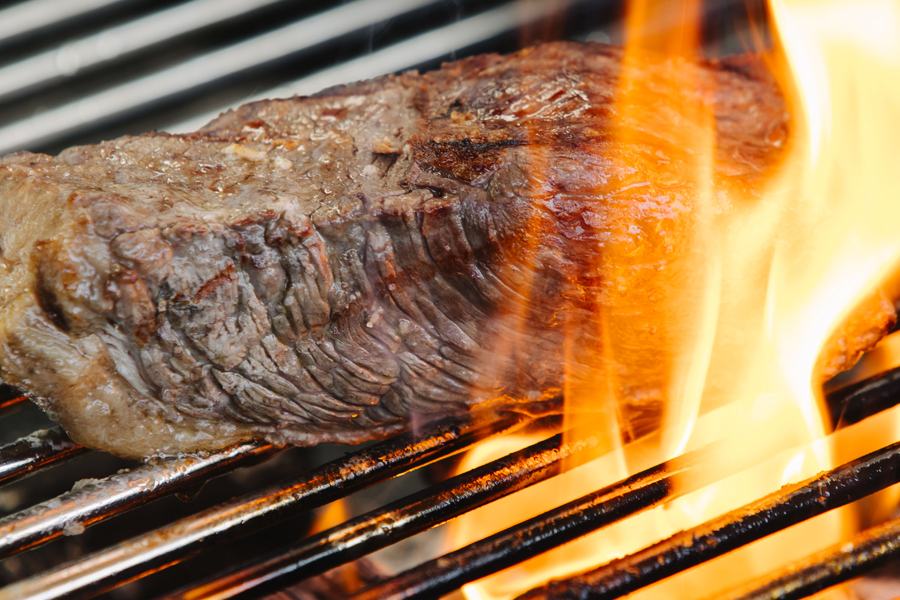 2. Play with Heat
You don't want undercooked meat or overcooked meat. You want "just right" meat and one of the most interesting aspects of charcoal barbequing is the ability to play with heat. For certain cuts, moving your protein around will generate different results. Want a solid crust? Move the steak into direct heat. Want a low and slow texture? Head to the corners.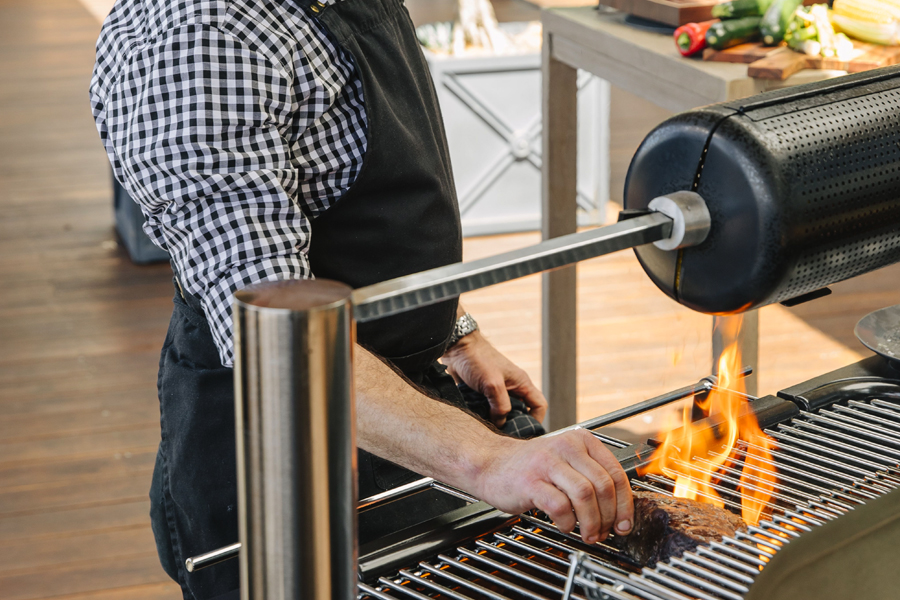 3. Oil Your Grates Prior to Grilling
Dip a terry cloth towel in canola or vegetable oil, grip the towel with tongs, and then rub along the grates before you've thrown down any food. This will help prevent sticking.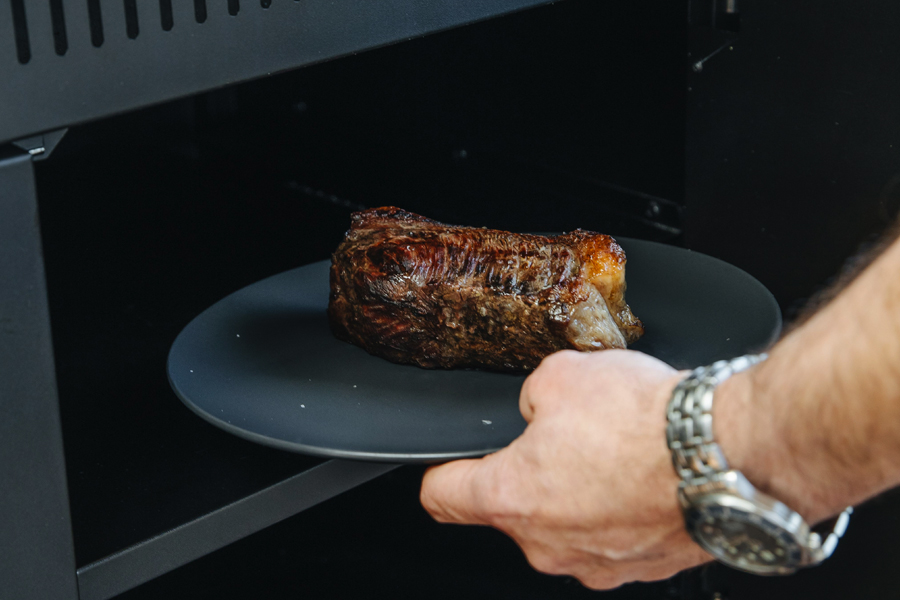 4. Let Your Meat Rest Before Cutting
We get it: you're hungry. But if you want the best results, you should let your meat rest after you've taken it off the grill, but before you've sliced it. This will not only help balance out the meat's internal temperatures, but also improve upon moisture. Smaller cuts should rest for 5-10 minutes while larger cuts should rest for 15 to 20 minutes.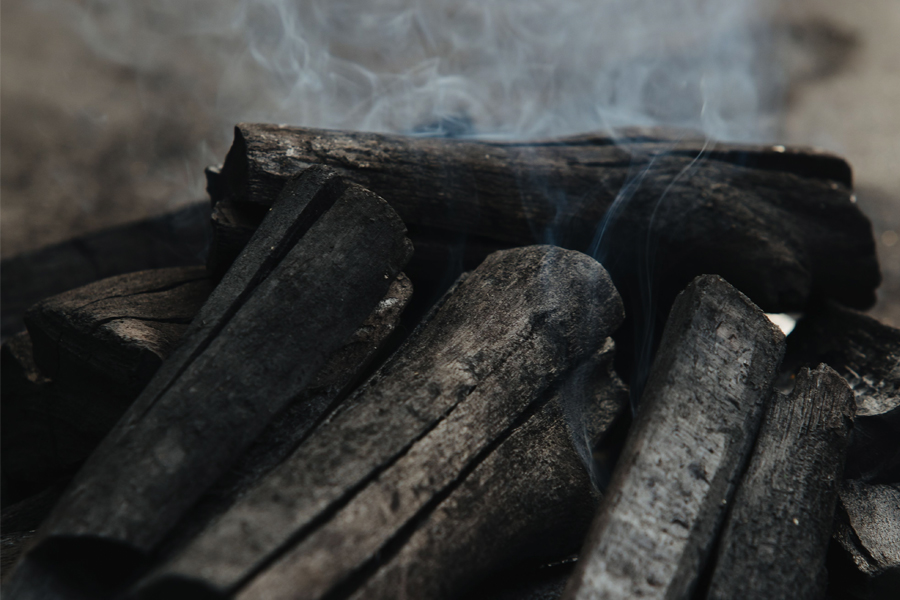 5. Use Quality Coals for the Best Flavour
Charcoal briquettes are for amateurs. For best use in the Everdure HUB II, use lump charcoal instead, which lights quickly and produces little ash. Even better, it's long burning and doesn't contain any chemicals or additives.
Everdure HUB II: The BBQ That Makes Charcoal Easy
With the Everdure HUB II, all your initial hesitations about charcoal cooking are put to rest. Designed by three-Michelin-star-rated chef Heston Blumenthal, the award-winning appliance offers unprecedented levels of quality and convenience. It starts with a one-touch ignition, a world-first technology that allows you to ignite your charcoal at the touch of a button. A mere 10 minutes later and you're ready to BBQ.
It's no surprise then that Everdure has won a bunch of international design awards for their charcoal BBQ range. These design awards include the Good Design Awards Australia, International Excellence Awards, Red Dot Awards and the IF World Design Guide Awards.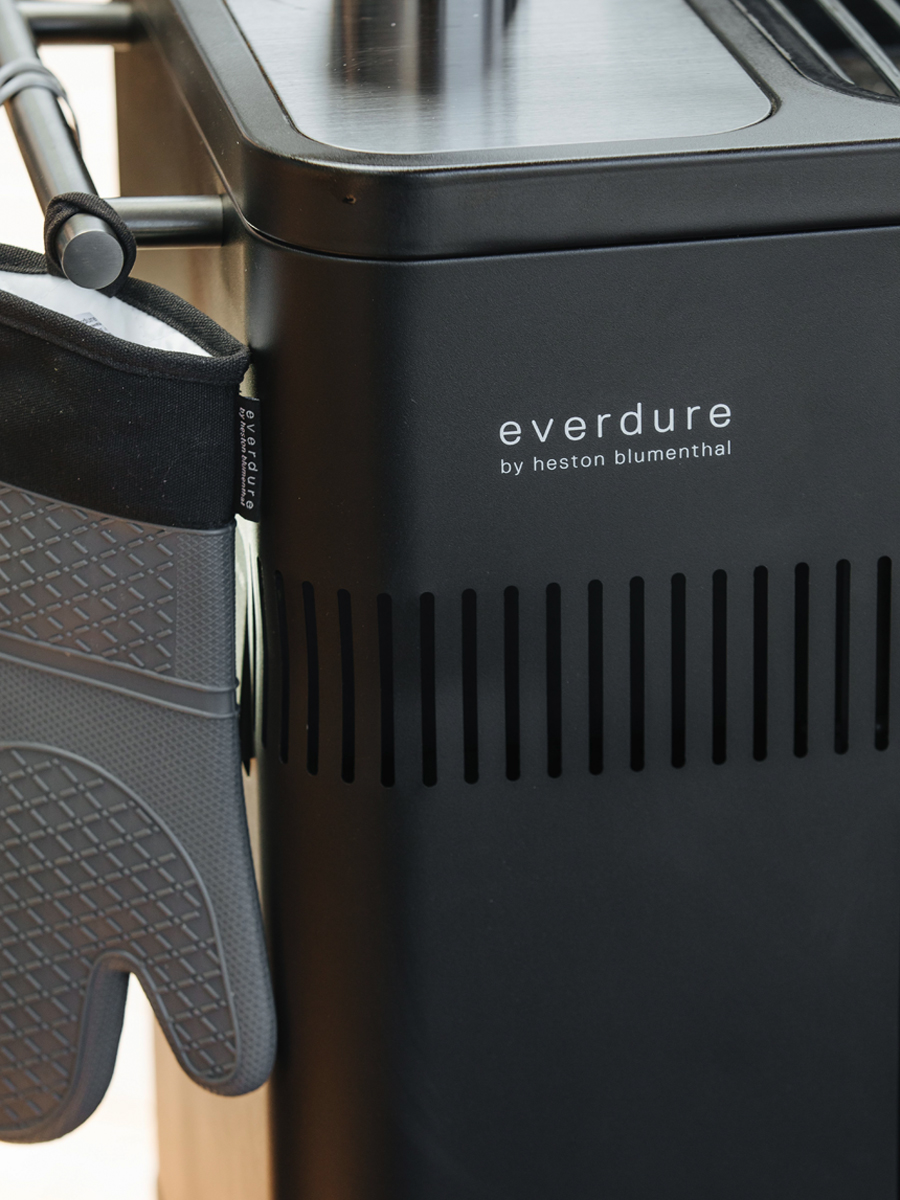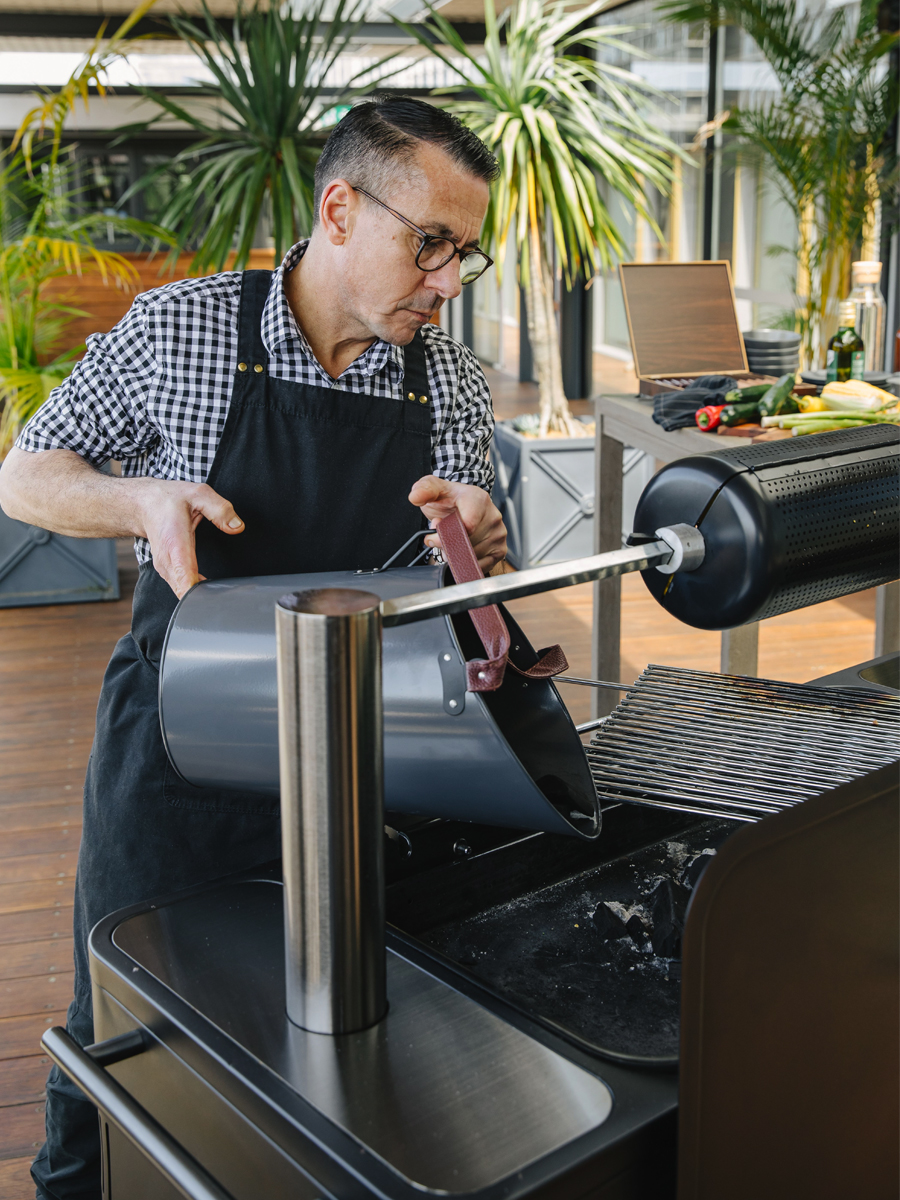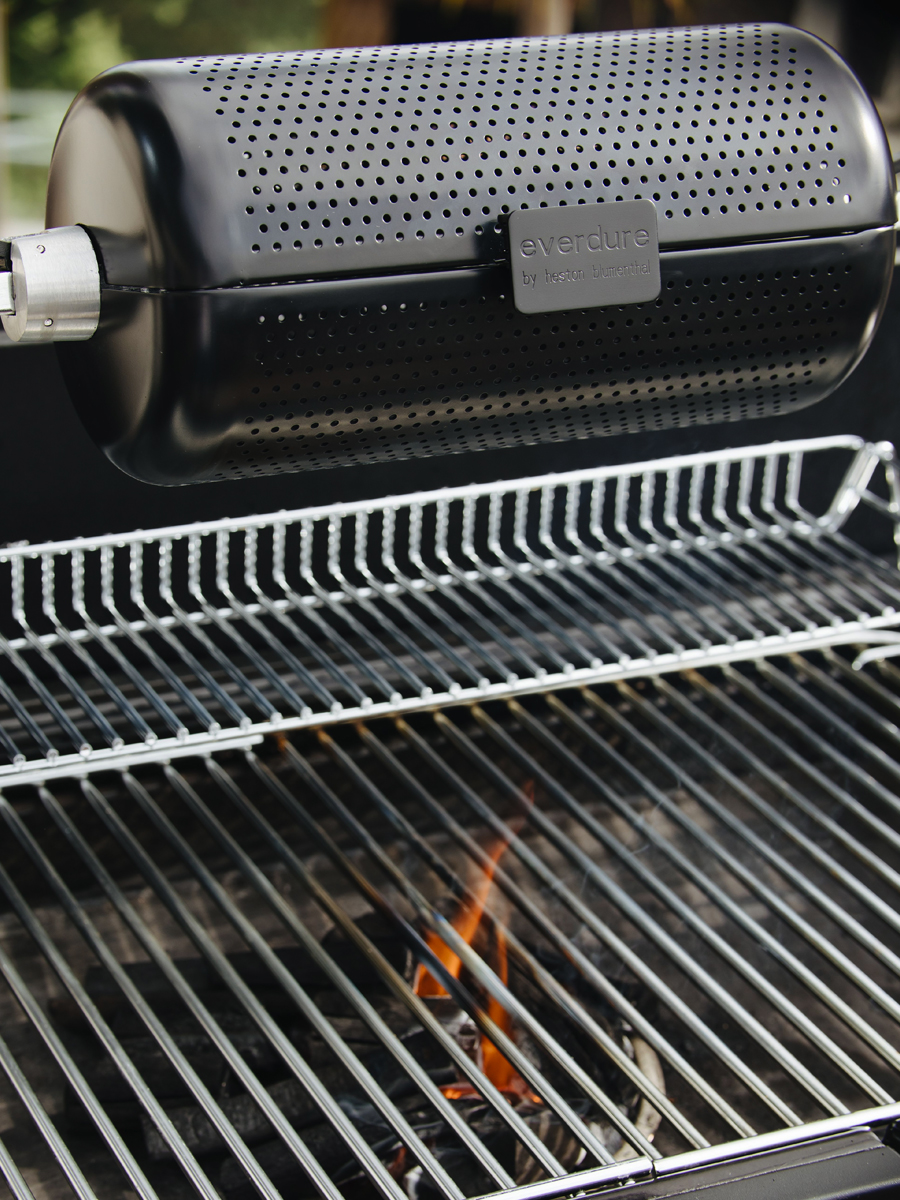 Along similarly convenient lines, the Everdure HUB II enables quick and easy cleaning by way of its removable tray and single-piece porcelain enamel box. Also featured are smart storage spaces and a warming area for your food and plates. Then we have the built-in rotisserie, which offers automated height adjustment and comes powered by a discrete motor. Use it to cook veggies as you prep the meat or go full spit-roast. The choice is yours, naturally.
From its cool to touch chrome handles to its titanium-coated construction, the Everdure HUB II is a masterpiece of durability and detail. You're getting the same intense heat generated from a traditional charcoal grill—with the robust smoky flavour to match—but virtually none of the hassle. It all starts with the push of a button.
Need more proof? Look no further than our video, in which Tom Armstrong squares off against Colin Holt. As Armstrong over-seasons his meat and struggles to start his gas barbie, Holt takes a much simpler approach. He allows the meat's natural quality speak for itself and then lets the Everdure HUB II take things from there. We have a clear winner here, folks. By the way: is anyone else getting hungry?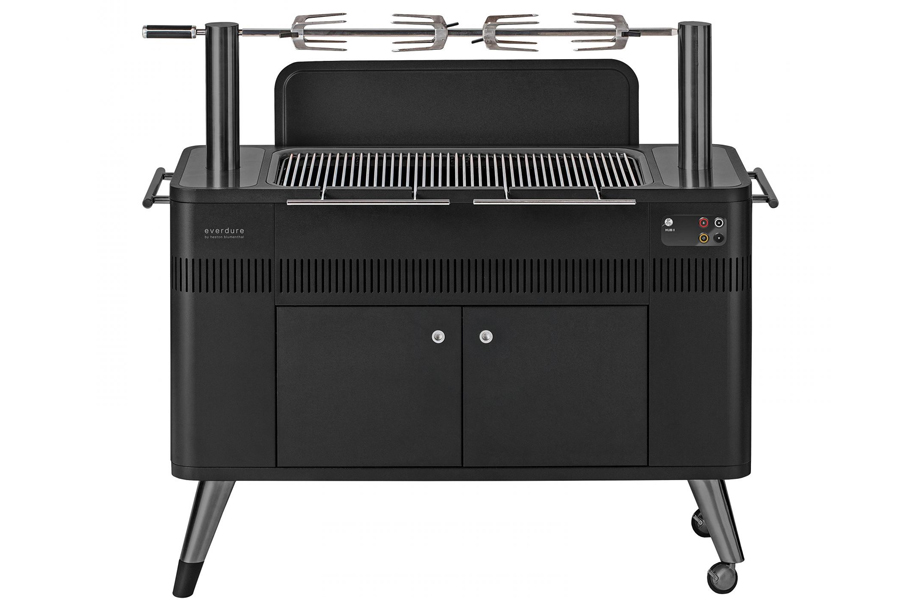 Everdure HUB II Charcoal BBQ Key Features:
Fast Flame Ignition
Wide Grill Plate Area
Built-in Rotisserie System
Food Held Tight with the Cliplock Forks
Retractable Storage/Warming Shelf
Clean and Safe Grilling
Beautiful Award-Winning Design