Here's Why You Need a Straight Razor
Men collectively grew with envy as they saw James Bond elegantly achieve the closest of 8 Best Speyside Scotch Whisky Brands with his straight razor in Skyfall. Now, why you may not be able to have a stunning babe do it for you, there's no reason you can't leave the bathroom with your face looking as soft as a baby's bottom. Below we've summed up a bit of history on the straight razor, why you need one (like right now) and our top six picks to get you started.
You'll also like:
13 of the Best Men's Combs for Your Hair and Beard
How to Shave the Right Way Using Shave-Oil
The Ultimate Guide to Caring For Your Beard
History of Straight Razors
The straight razor has been around for a really long time. Although no exact date can be put to it, the first references of a razor can be found in the early 1500's when a bloke got sick and tired of his hipster beard. Benjamin Huntsman was one of the first dudes to make straight razors complete with decorated handles and hollow-ground blades made from cast steel in 1740.
Although straight razors were the primary method of manual shaving throughout the 1800s, thanks to champs like King Camp Gillette, it is now largely been overshadowed by the safety razor. But it doesn't mean you can't find great forums, outlets, antiques and manufacturers throughout Europe, North America and Asia (especially Japan).
Why Use One?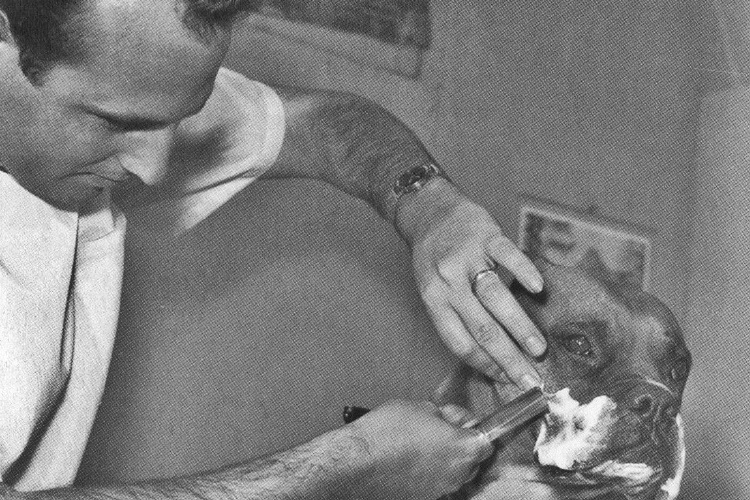 Now, there are various reasons why one should consider going straight. For example, during your lifetime you can spend as much as $10 000 more on disposable razors then you would on a straight razor. Don't believe me? Your straight razor can be sharpened to re-use for years. And even when you finally decide to chuck it, it is a lot cheaper to recycle than the disposable blades.
Other reasons include the thrill of "embracing danger" every time you shave, but with enough practice, there is little to fear. Oh, and did you know, ingrown hairs and razor burn are directly attributable to using more than one blade? Touché, Gillette.
Tips on Picking A Straight Razor
So if you feel like getting on the trendsetter wagon, choosing the right one for you might be a bit tricky. There are arguments that the best razors were made in the 1950's as the blades were made from the best steel possible (Valaryan Steel?).
---
Featured Video from Man of Many
---
Today there are three major manufacturers are Dovo, Thiers-Issard and Böker. There are some other custom razor makers and Chinese made ones which are of a somewhat lower quality, so be careful when a blade is advertised as "shave ready". Shave ready does not mean the blade was honed properly and we will recommend getting it to a honemeister first. Check out these six below for our top picks.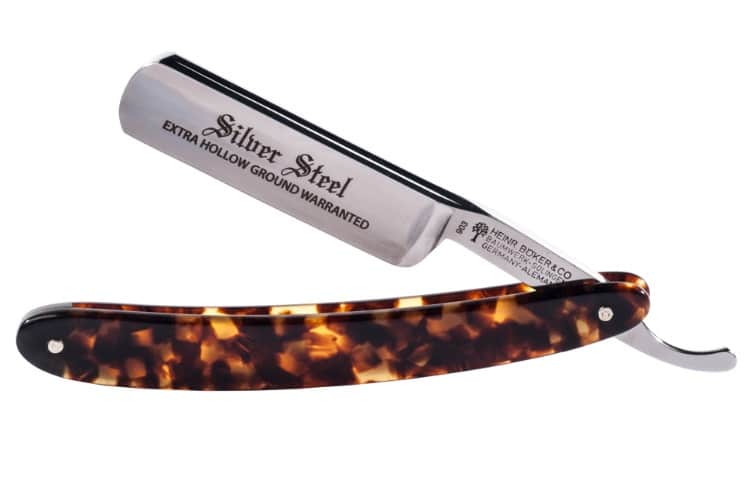 Boker 6/8 Silver Steel Straight Razor | Image: Boxer Silver Steel
1. Boker 6/8 Silver Steel Straight Razor
This Boxer Silver Steel razor has been handmade in over 120 steps and is made from top grade carbon steel in a distinctive hollow grind for excellent edge retention and a close shave. The scales feature a vintage tortoise shell look made from a semi-translucent high-grade resin. The blade is etched with the classic Silver Steel signature. The overall styling of this razor is truly unique.
Price: from US$159.99
Wacker Rasiermesser Jubilaumsmesser Mod 2 Straight Razor | Image: Jubilaumsmesser
2. Wacker Rasiermesser Jubilaumsmesser Mod 2 Straight Razor
This straight razor has a gorgeous blade and matches with the high-quality horn scale. The 6/8" full hollow blade has a golden spine and is decorated with the Jubilaumsmesser etching which commemorates 70 years of Wacker straight razors. The natural horn ensures that no two scales will be the same.
Price: from €209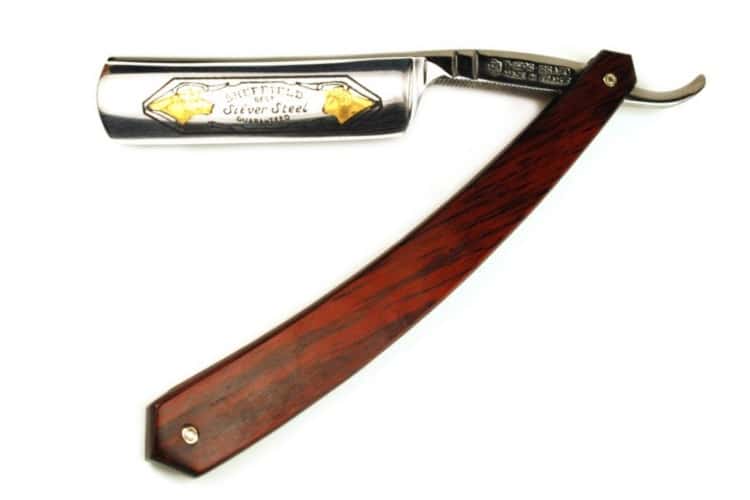 "Loup et Bellier" Red Stamina | Image: Thiers-Issard
3. Thiers-Issard "Loup et Bellier" Red Stamina
This Thiers-Issard blade comes in two sizes (5/8 or 6/8) and fashioned from quality carbon song steel and features a perfectly smooth rounded back. The front blade surface is polished to a mirror finish and brands the Sheep and Wolf trademark. The scales are made from fully moisture sealed natural red Stamina.
Price: from $274.99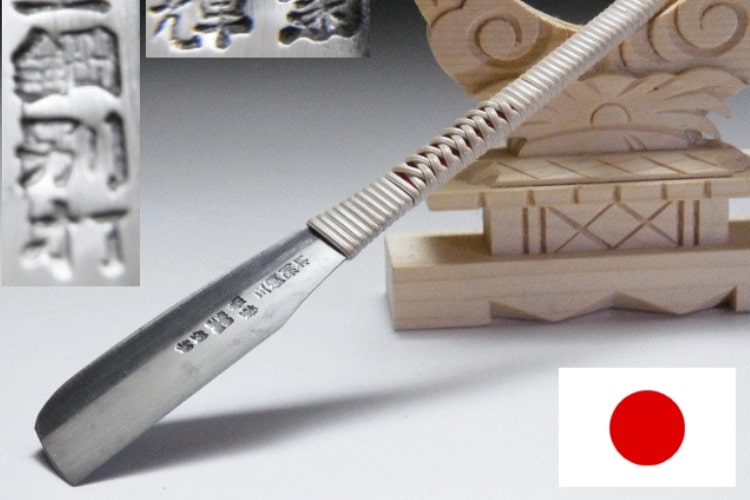 TAMAHAGANE KIKUTERU| Image: Tamahagane Honsha
4. TAMAHAGANE KIKUTERU – Tamahagane Honsha
For something different, this second-hand Tamahagane Kikuteru might be more of a collector's item, but if you want to use it you need to sharpen and hone it first. A quality rattan is wrapped around the razor handle and it does not have a scale to close it for safety. It is also much more expensive than the other new razors so maybe leave that one for the collectors.
Price: from AU$471.79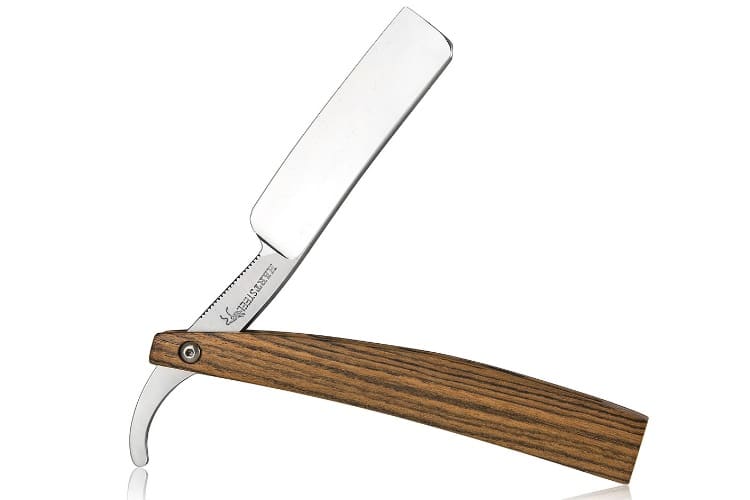 Hart Steel 6/8 Polished Finish Square | Image: Hart Steel
5. Hart Steel 6/8 Polished Finish Square
If you are looking for something with a few custom options, the Hart Steel Finish Square Point is for you. The blade has a quarter hollow grind and features a square point. You can select the scale you want to combine with the blade and it ranges from quality resins to premium hardwood. You can also select between a silicone sheath to keep away the moisture or a handsome deerskin sheath that will season with age and protect your razor for a lifetime.
Price: from US$249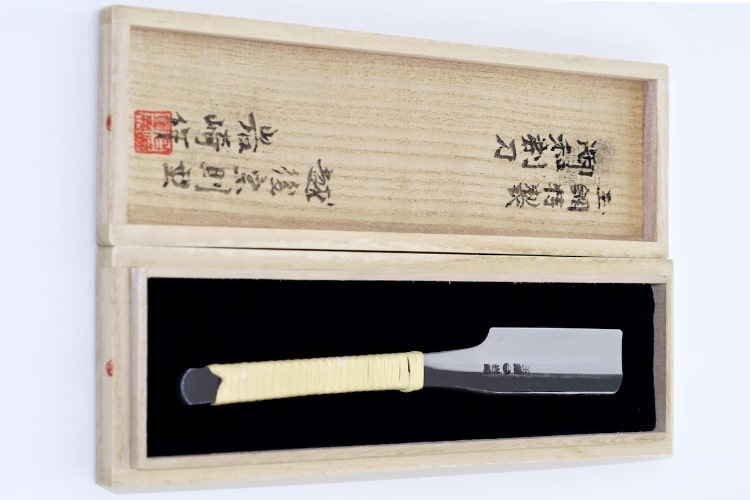 The Famous Iwasaki Kamisori | Image: Rasurpur
6. The Famous Iwasaki Kamisori
The Famous Iwasaki Kamisori razor is made from the same steel as the Katana because of its high purity and rare availability. The steel or Tamahagan used to make these razors dates back to around 1970. The razor is sharpened on both sides so both lefty and righty man can use it. It is shipped in a fine softwood box and the top of the box can be used for stropping the razor.
Price: from ‎US$395
You'll also like:
13 of the Best Men's Combs for Your Hair and Beard
How to Shave the Right Way Using Shave-Oil
The Ultimate Guide to Caring For Your Beard
---
Featured Video from Man of Many