Man of Many's Staff Favourites – 26 June 2021
Feature image: jxmjxm
Who doesn't love being inside, right? With inner-city Sydney now on full-lockdown restrictions until July 2, it's time we got reacquainted with our good friend Netflix. This weekend, we'll be scrolling hard and diving back into the gawky teenage soaps we got addicted to last year. But before you do, check out what we've been up to this week, with Man of Many's Staff Favourites ready for your reading pleasure.
You'll also like:
Man of Many's Staff Favourites – 19 June 2021
Man of Many's Staff Favourites – 11 June 2021
Man of Many's Staff Favourites – 4 June 2021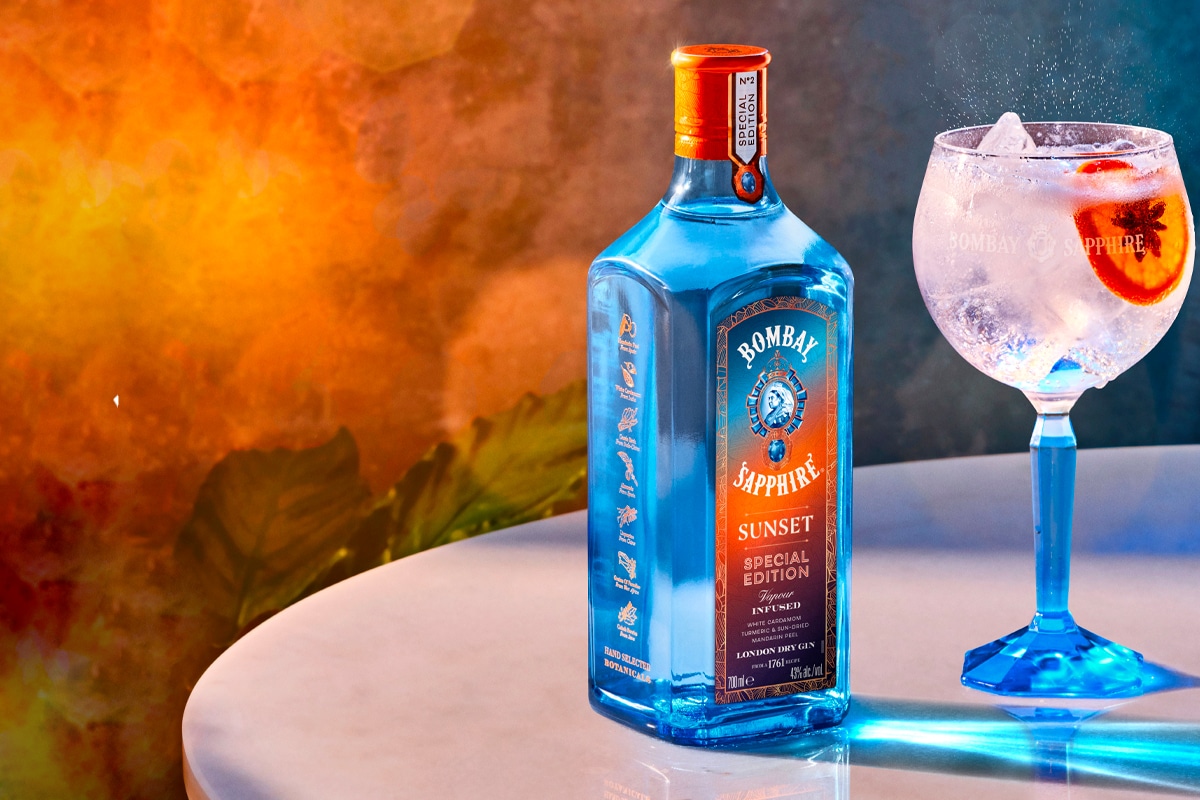 Bombay Sapphire Sunset
Nick Hall – Digital Editor
Last time we went into lockdown, I learned a lot about myself, namely – I am a gin drinker. After years of telling the world that I hated the stuff, it turns out I was just drinking dishwater. One sip of quality gin and I realised all those times I neglected dabbling in the devil's juice was a big-time mistake. But alas, perhaps you need to deny yourself something to truly enjoy it.
Anyways, this week I got the chance to delve into the new Bombay Sapphire Sunset. The new release combines the signature Bombay Sapphire Botanicals, while introducing three new ones – golden turmeric, Indian cardamom and Spanish mandarin. Chuck it in a glass with an orange wheel and star anise, and you've got yourself a summer sundowner for the ages.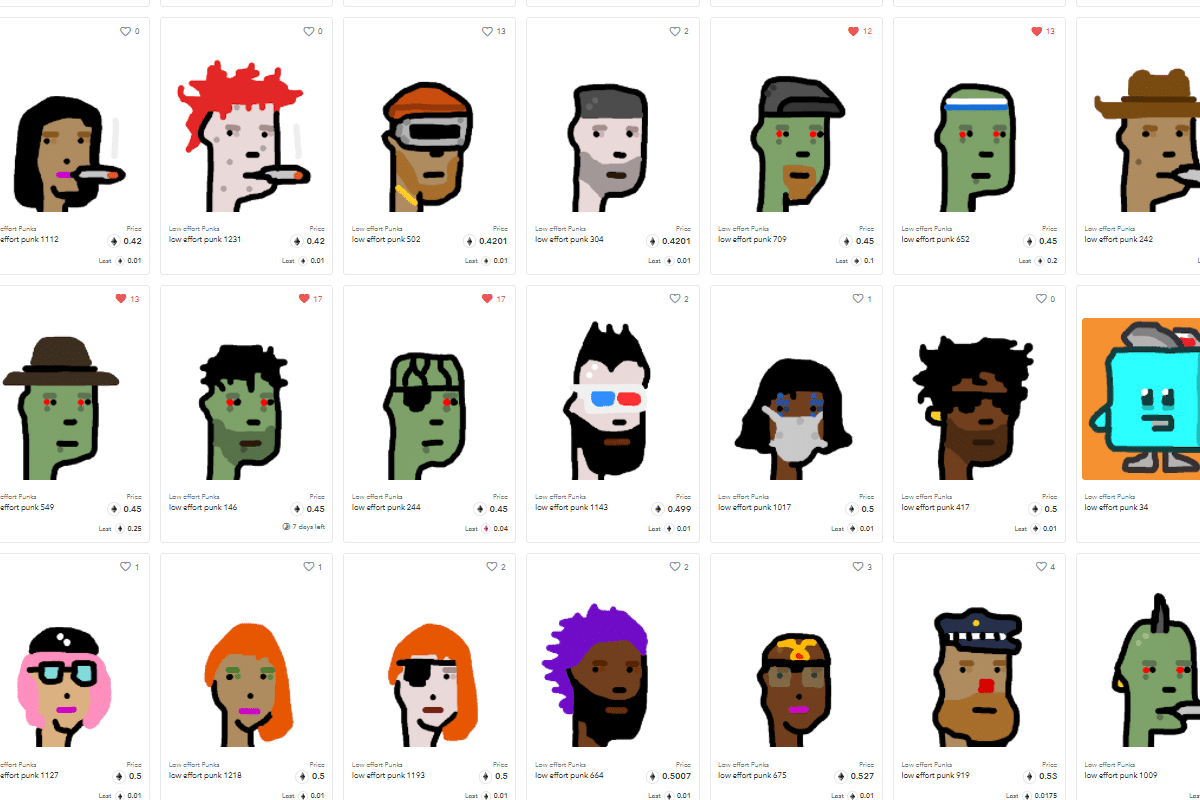 Why LowEffortPunks are the Next Dogecoin of the NFT World
Scott Purcell – Co-Founder
I've gotten way too involved in the depths of the NFT space. Caught up in completely random drama that's irrelevant to the rest of the world except for a community of 1,000 or so people spread across Twitter. But amidst this chaos and calamity, there's a humble project rising from the ranks to become the next big thing in the world of Non-Fungible Tokens.
Before we dig in, this is not financial advice and for entertainment purposes only. 
So why are Low Effort Punks the next Dogecoin? I'll let one of the biggest owners, Thomas Murphy, who now goes by LamboWhale.eth on Twitter and Discord, do the talking. He wrote a 28-page investment memorandum on the topic. Yes. He invested hours of his own personal time, to write an investment deck on why these scrappy MS-Paint drawings based on the original CryptoPunks collection, and drawn in under one minute, are worth anyone's time.
To summarise, if you're not familiar, the original CryptoPunks project were 10,000 unique collectable characters of 24×24 pixel art images, stored on the Ethereum blockchain who many consider being the face of the modern CryptoArt movement. No two are alike and there are also rare types mixed in amongst the bunch such as Apes, Zombies and Aliens.
So what are the stats? The lowest-priced punk available is currently around 15 ETH which is ~ USD$62,000. The total value of all sales over the lifetime of the project? A whopping 179.62 ETH or $746.5 million dollars. What makes them so expensive?  They're one of the first NFT collections minted on the Ethereum blockchain with a limited quantity. They were originally given away for free and have been traded up since according to their traits which give them uniqueness and rarity. Most importantly, however, is that there is a HUGE community and an online status symbol of sorts around them.
So where do LowEffortPunks come in? According to the founder, they're "a homage to all of those money grab collections. Made in one minute each without care." After CryptoPunks blew up, hundreds of copycat collections started popping up online on OpenSea trying to make a quick buck, so LowEffortPunks, tried to take the make fun of these unoriginal knockoff collections by putting in as least effort as possible, echoing the Dogecoin movement of 2013.
Following the successful launch of Bitcoin in 2009, Dogecoin was created as a joke to mock the cryptocurrency speculation at the time. At the time of writing, Dogecoin was worth around 7.5 per cent of Bitcoin's value.
While we're not entirely sure if LowEffortPunks could reach a similar valuation, the community and buyers on the discord are heavily reliant on the 'memeability' of the NFT assets. A new metric for financial assets reflective of their chance of going viral, or as the folks on Twitter and Reddit say "to the moon".
For everyone wondering why I just bought more 30 @LowEffortPunks

1. Alien sold for 1 ETH other day
2. LEPs are consistently sold out
3. Secondary market is really starting to pick up
4. Extremely competitive auctions for rare punks
5. Gas was super cheap, so I got a deal pic.twitter.com/T23P64Bot9

— LamboWhale.eth (@Thomas___Murphy) June 16, 2021
So what are the stats to date on LowEffortPunks or LEP's? The founder has been pretty strict on selling all assets at a floor price of 0.01 ETH. These usually sell out in a matter of seconds. Three LEP's have sold for the highest price of 1 ETH or around US$2,500. Not a bad return for a US$20 investment, but these do tend to be the rarer Aliens, Apes or Zombe characters. The project has also cracked the top 100 collections on OpenSea with a vibrant and active secondary market. Everyone in the group also equates one LEP to a lambo. Again, this is definitely not financial advice, and we're not saying you should spend all of your money on the LEP's but it's been a super enjoyable community to be a part of and hard not to take them seriously when they're having so much fun.
You can join the LEP Discord here and follow them on Twitter here or buy LEPs at the link below.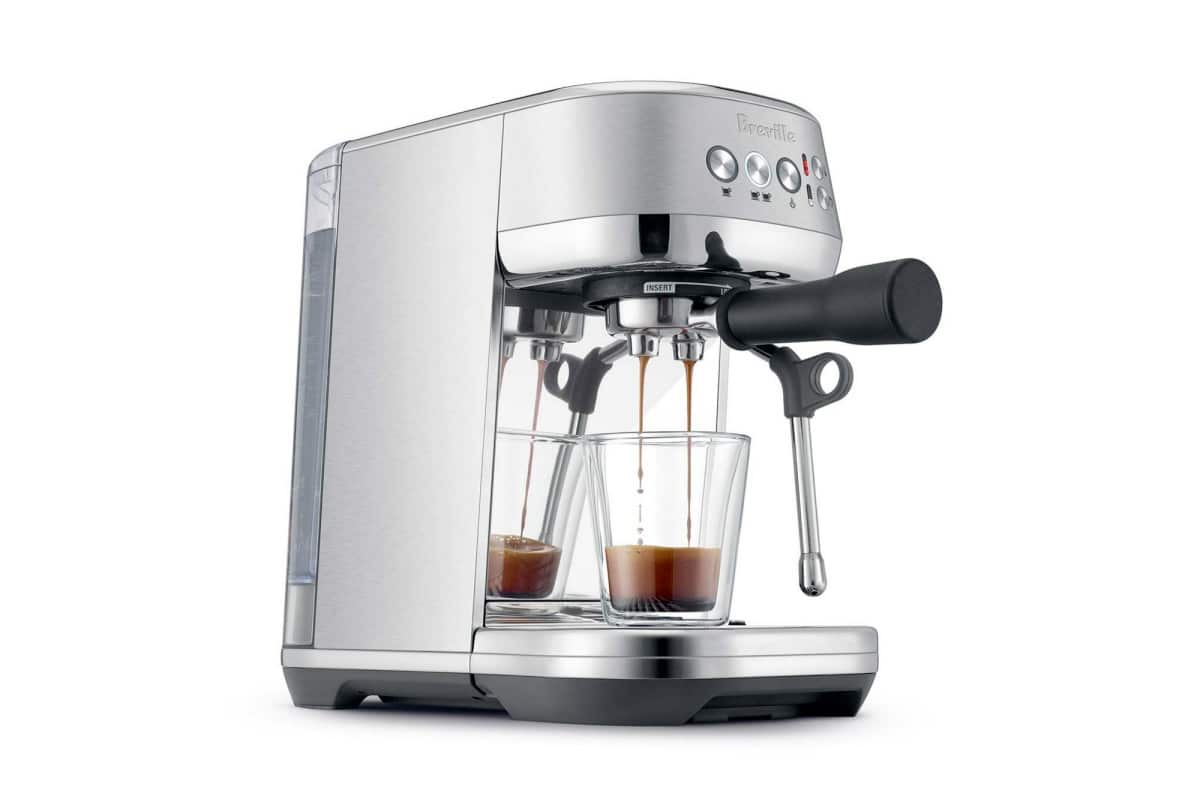 Breville Bambino Plus
Frank Arthur – Co-Founder
If you love a good coffee and have ever considered challenging yourself to learn the art of espresso-making, I'd highly recommend the Breville Bambino Plus espresso machine as the perfect place to start. I've had mine for a few months now and haven't looked back. The Bambino Plus is an entry-level machine with pro-level capabilities. Not only can this baby deliver a perfect espresso shot, but it's also packed with features that make it one of the most ideal machines for the home barista.
The first things that stand out are the sleek design and compact form factor. This allows the Bambino Plus to sit proudly on the kitchen benchtop and its small footprint is even practical in a small kitchen where bench space is scarce.
In terms of functionality, the Bambino Plus punches above its weight as it delivers a rapid 3 seconds preheating time, 9 bar pressures, a self-cleaning steam wand and automatic milk frothing. But if you're like me and want to try your hand at some latte art, using the steam wand manually will allow you to achieve the perfectly textured milk to do so.
To be clear, my latte art sucks. But at least my coffee tastes amazing.
Buy it here (AUS) Buy it here (US)
@taylor_thatdancer & @j4ckson Instagram Accounts
Denise Barnes – Native Content Manager
This past week I've spent more time than I'd like to admit scrolling through the Instagram pages of @taylor_thatdancer & @j4ckson watching their insane dance videos. Honestly, how can two people be this good at what they do and all while looking so effortless? It's the video embedded at the top here that got me hooked while I was browsing the Discover Pages. I must have watched it at least 50 times, and if that's not enough, the Ice Cube "You can do it" song is now permanently stuck in my head. If you're heading into lockdown like the rest of us here in Sydney for a week, this might help to keep you busy for a couple of hours, if not, chances are you'll still be entertained.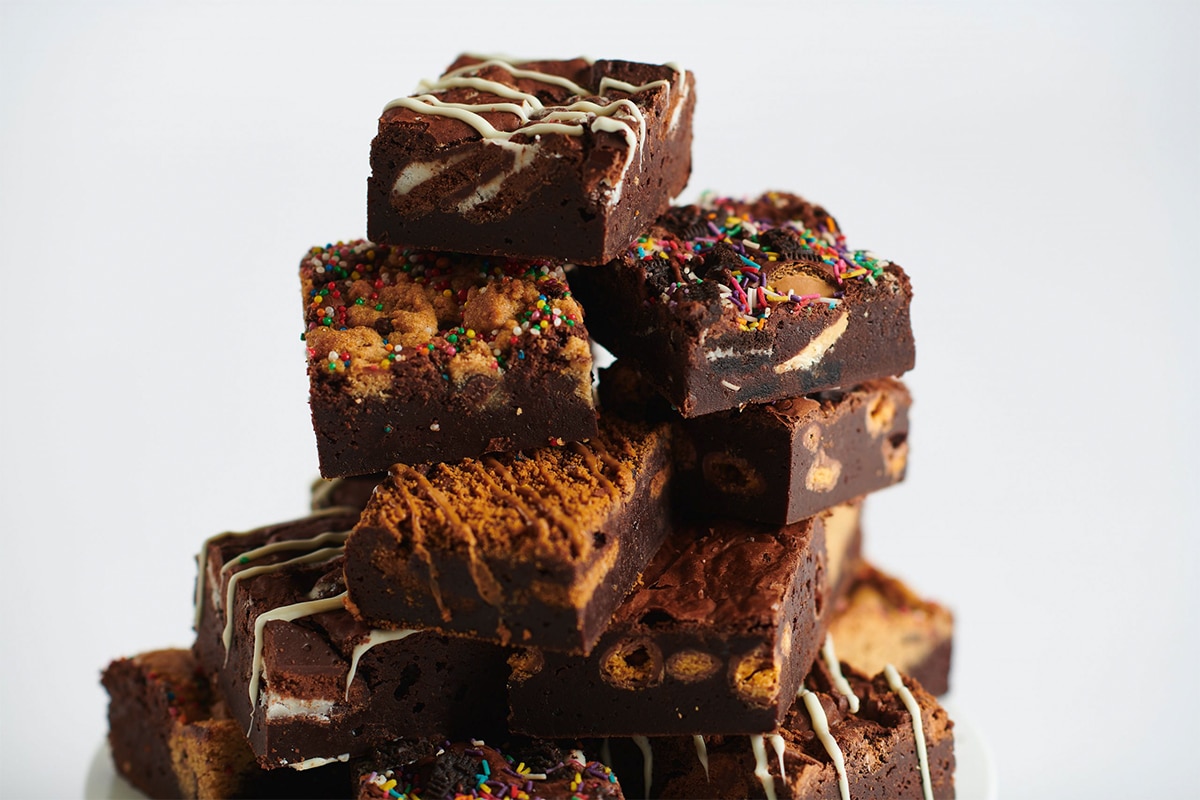 OX Rabbit Brownies
Geena Valos – Account Manager
Give into those winter cravings with some OX Rabbit Brownies. With lockdown coming into action for some, nothing better than sweetening it up with squares of chocolate heaven that are too hard to resist. These most delicious brownies are almost too good to eat, and we should know. We indulged in a box earlier this week and went back for more! Spoil yourself, family and friends, by sending them a box of brownies filled with Tim Tam's, Oreos, Cookie Dough and so much more!  Ox Rabbit offers delivery for the next day, so you can sit back relax and heat up your brownies to enjoy the weekend.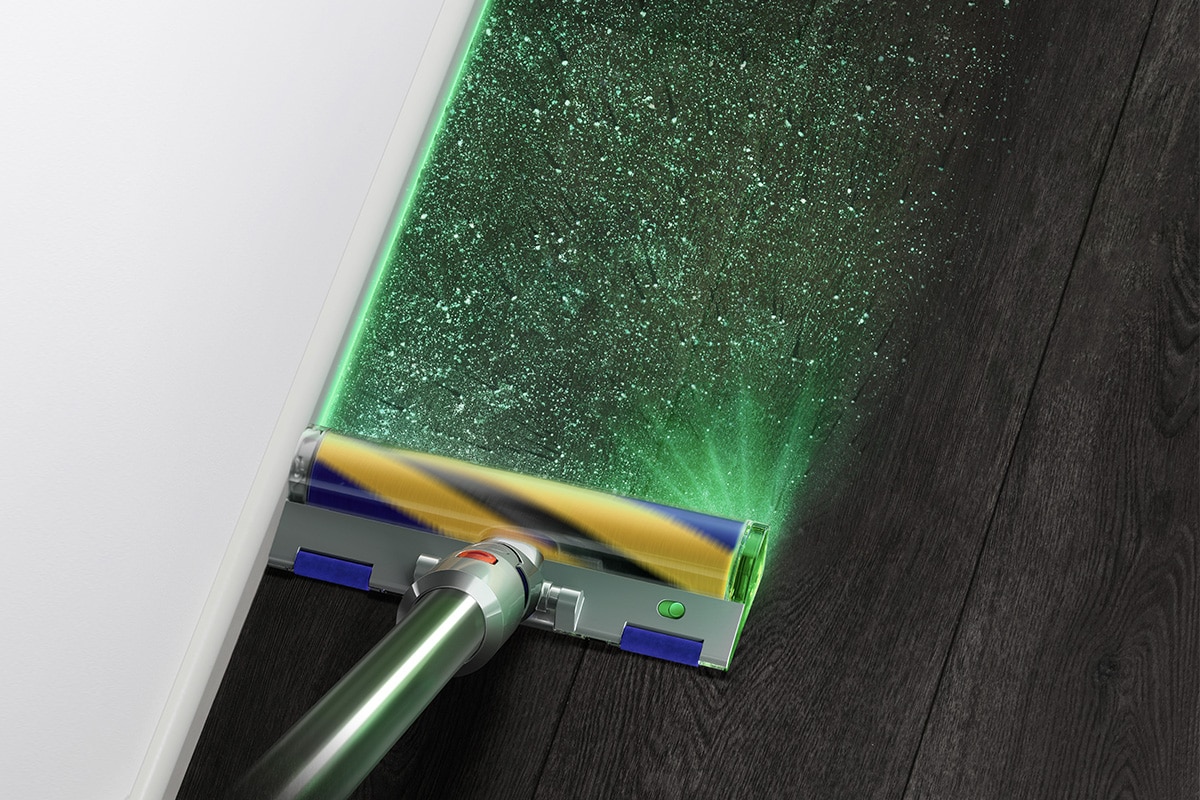 Dyson V15 Detect
Sam Mangioni – Staff Writer
The new Dyson V15 Detect has lasers because it is 2021, and of course it does. The vacuum manufacturer has long been an industry pioneer, and their latest release is the most innovative to date. With a bunch of fresh tech, including dirt sensors, anti-tangle heads, and the aforementioned dust-detecting 'green beams', I decided to take the Dyson V15 Detect for a spin (or a suck…) to determine if its new model lives up to the hype.
Having previously used the Dyson V6, I can say without question this is their most powerful and intelligent design yet. The new 'high-tech' features aren't just a marketing gimmick, and they greatly enhance the vacuuming experience. Dyson is truly in a league of its own when it comes to cordless vacuums, and the V15 Detect only adds to the brand's prestige. The Dyson V15 Detect is currently on sale online starting at $1,399.00.
You'll also like:
Man of Many's Staff Favourites – 19 June 2021
Man of Many's Staff Favourites – 11 June 2021
Man of Many's Staff Favourites – 4 June 2021