Man of Many's Staff Favourites – 19 June 2021
To quote GTA: San Andreas, "Ah shit, here we go again". With Melbourne deemed a hotspot and the dreaded cough making its way across borders, we find ourselves in a similar predicament. Luckily enough, the weather has definitely not turned it on, so somewhat fortunately, this weekend is a good one to stay indoors and away from the ever-growing list of steer-clear spots. If you're looking for some indoor inspiration for this wet weekend, strap in because we've got a host of cool gear, experiences and booze to share with you in this week's Man of Many Staff Favourites. Get it in ya.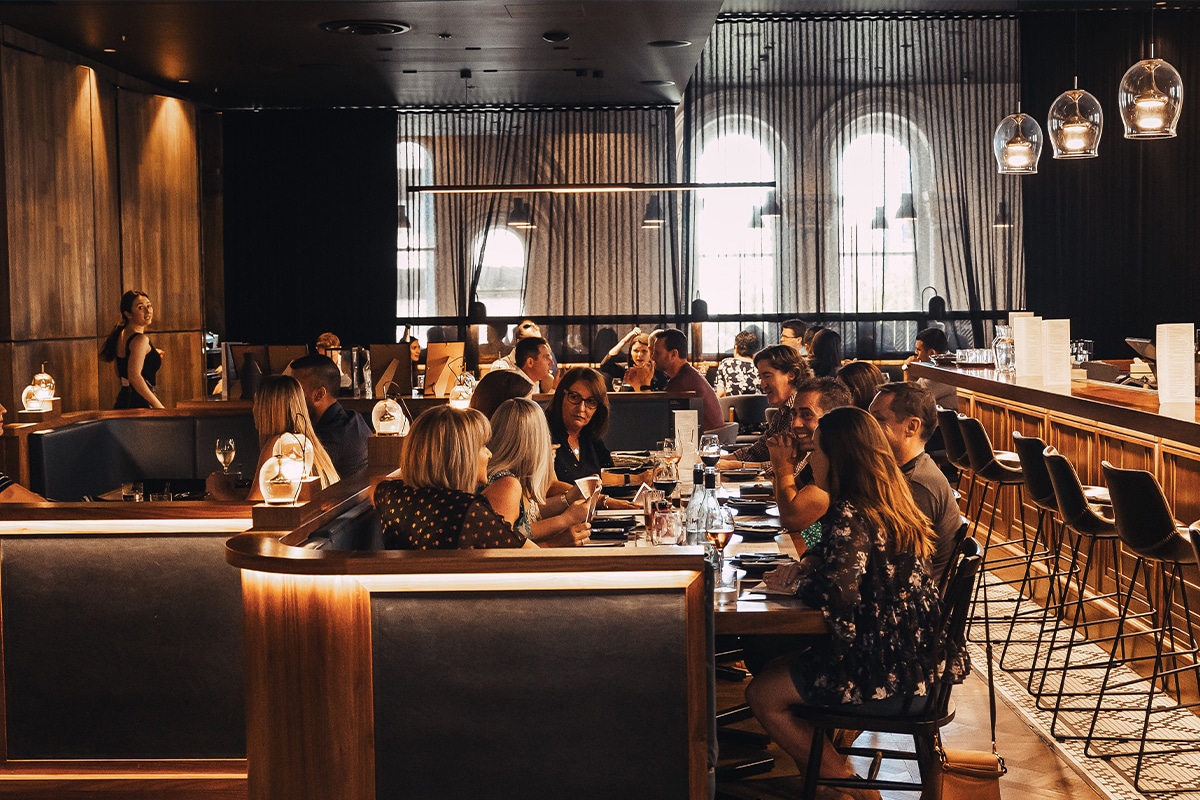 Sydney Solstice Smoke and Mirrors Dinner
Nick Hall – Digital Editor
Magicians, fine dining, Australian wines – It's a recipe for a good time. This week, I was lucky enough to attend Smoke and Mirrors, a two-night only event held as part of Sydney Solstice. Set to the backdrop of the stunning Esquire Bar and Bistro in the iconic QVB building, Smoke and Mirrors promised to deliver a night of mystery, magic and mouth-watering food. Let me be the first to say, it didn't disappoint. From the four-course delicacies put forward by the effortlessly talented Esquire team to the entertainment of magician Vincent Kuo and mentalist Andy Nunn, the entire night was something you had to see to believe, and even then, you left questioning everything. Whether you are a fan of magic or not, the team behind the event and indeed all of Sydney Solstice deserve to be recognised. If you've got the opportunity to dip in for a meal, put this on your list. Who knows, they might even be expecting you.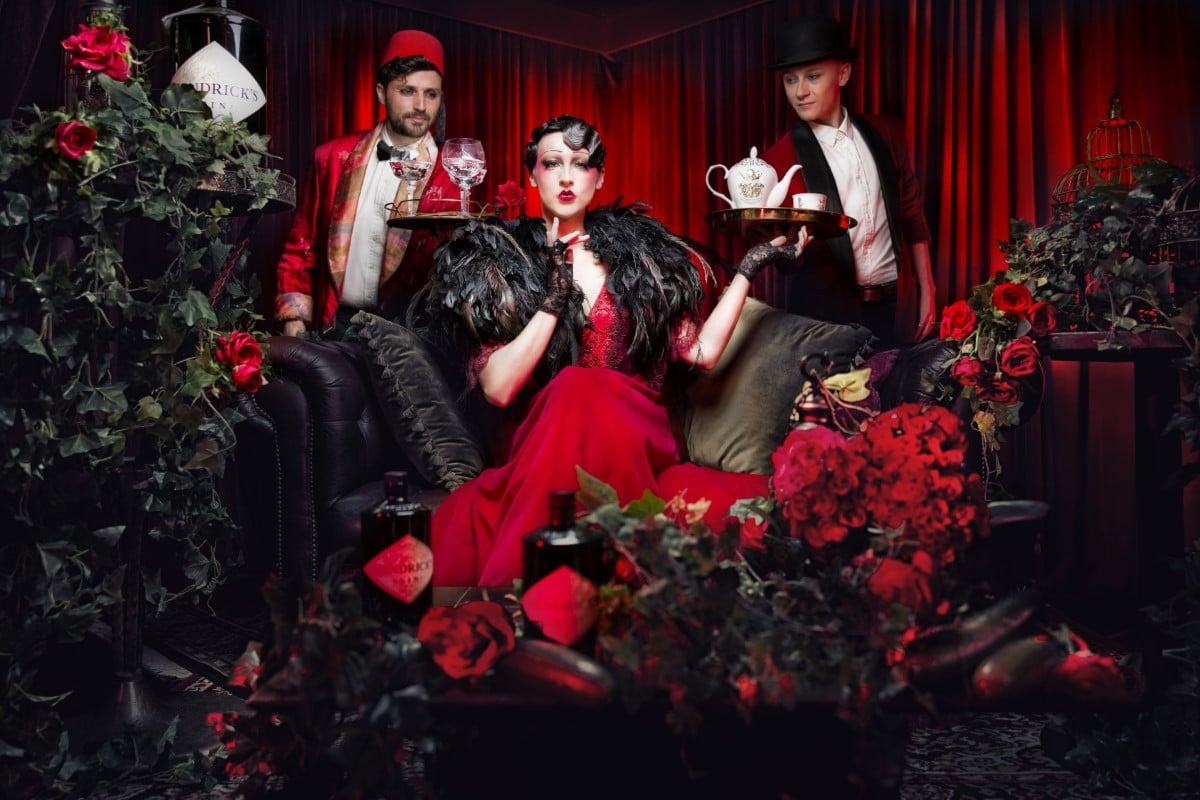 Hendrick's Gin Immersive Story Book Experience Returns to Sydney
Scott Purcell – Co-Founder
If you've ever been to Sleep No More in New York, then you'll love this upcoming event from Hendrick's Gin. During the 15th-18th of July, visitors to the Palisaide Hotel will be embarking on a "Journey Most Unusual" as they enrich their five scenes and discover the spectacular story behind the brand through a series of sensory experiences. Henrick's has also enlisted production company Broad Encounters to deliver a must-see production with actors throughout the hotel as you explore. Think a theatrical world that melds fantasy with reality through song, art, dance, music and of course, liquid libations in the form of specially curated Hendrick's Gin cocktails. Guests will also play an interactive role in the performance so be prepared to muster up your best acting performance. You can book tickets at the link below.
---
Featured Video from Man of Many
---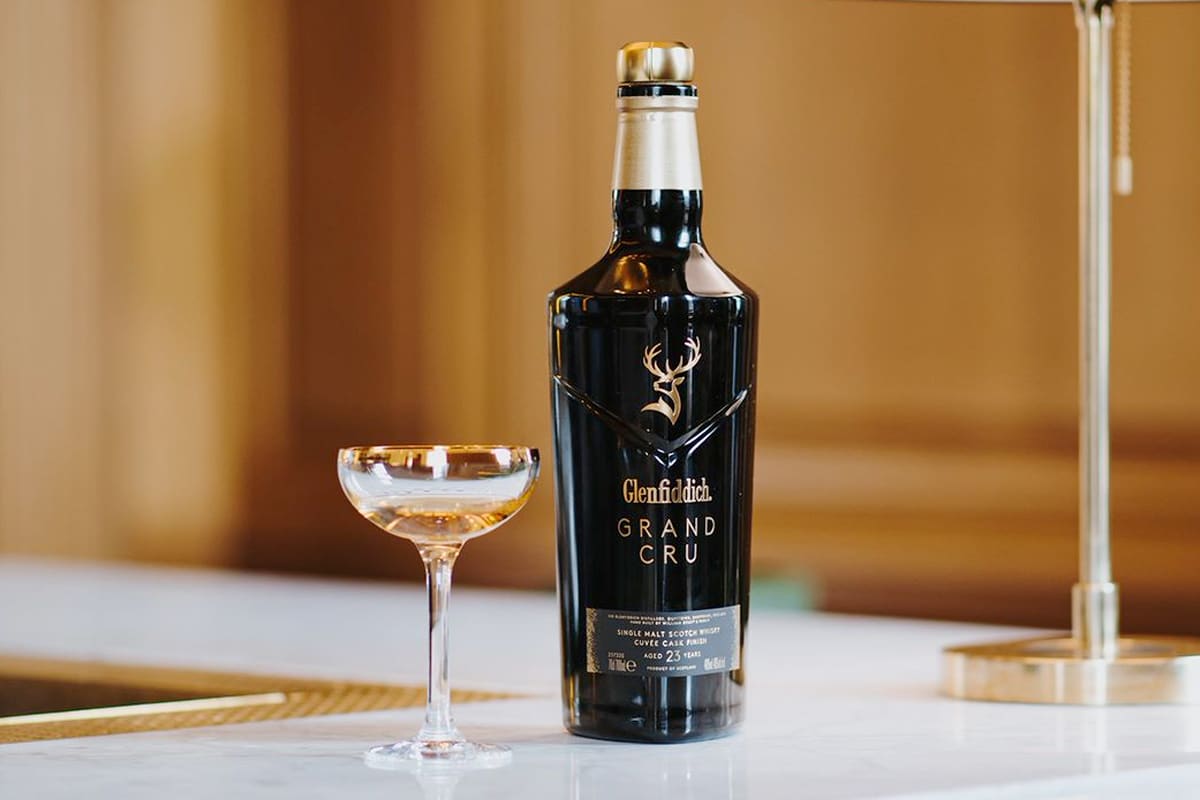 Glenfiddich Grand Cru
Frank Arthur – Co-Founder
Yes, another whisky as my Staff Favourite this week, the Glenfiddich Grand Cru. From the package design to the first sip, the Grand Cru screams opulence. This "non-conformist" drop is a 23-year-old single malt finished for up to 6 months in rare French cuvée oak casks. What does that mean? It means you get the rich Speyside single malt flavours with an extra layer of elegance that the cuvée casks adds.
Tasting notes feature Apple blossom, freshly baked bread and candied lemon on the nose. Tastes of vanilla oak, sweet brioche, sandalwood and pear sorbet, with a long, opulent and sweet finish.
Buy it here (US) Out of Work Strippers Launch Boober Eats, the Topless Meal Delivery Service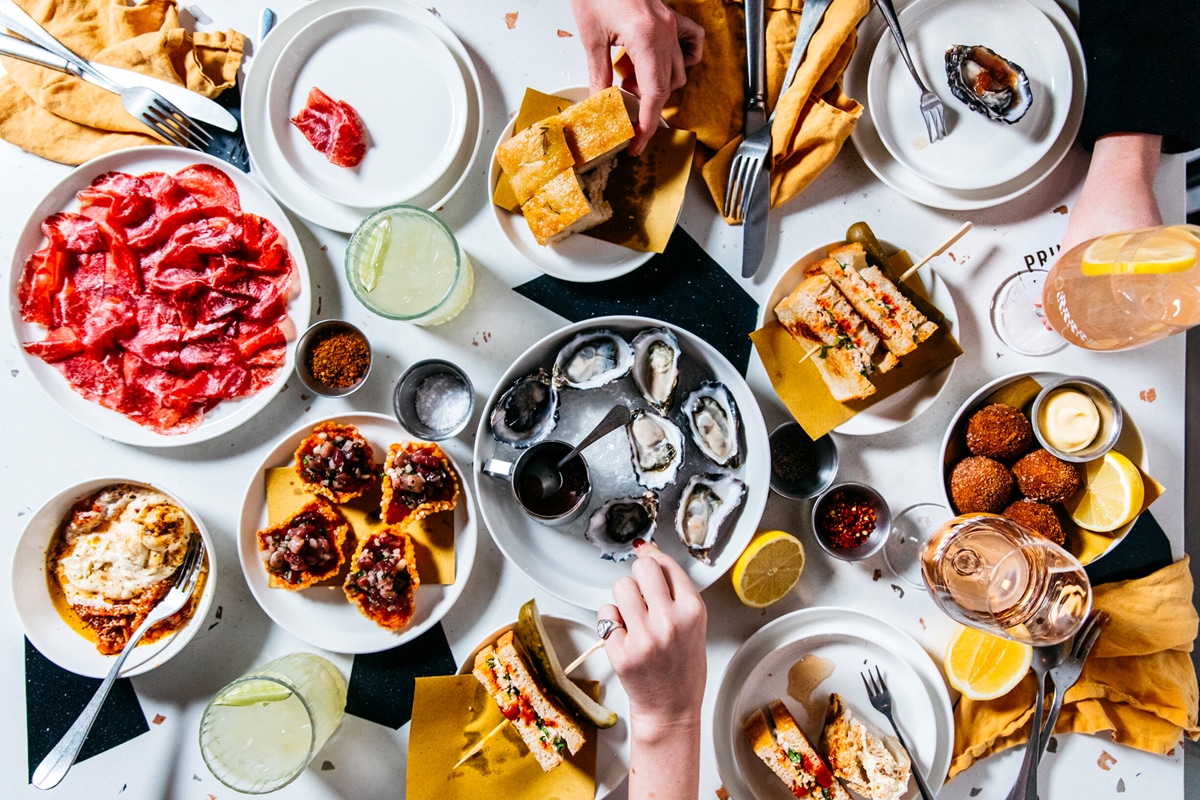 Prince of York Draq Queen Bottomless Brunch
Denise Barnes – Native Content Manager
I'm going to call it, I think this might be Sydney's best bottomless brunch. Located in the Sydney CBD, The Prince of York has managed to put together a great value-for-money experience, not only because of the exceptional food and beverage offering, but it also comes with some killer entertainment in the form of the finest queens of drag. Every hour, on the hour, there is a quick 10 – 15 min music performance coupled with some pretty hilarious commentary fitting enough for a stand-up comedy stage.
Now that we've covered entertainment part of it, let's get boozy. We were pleasantly surprised by the bottomless drinks on offer. While you'd expect Mimosas or perhaps Wine at most similar brunches, the Prince of York has Tommy's Margaritas, Aperol Spritz, Negronis, Prosecco, wines and even tap beers as part of the package. When it comes to the food, they certainly did not slack. Think oysters, kingfish crudo, focaccia, burrata, falafels, crab sandwiches and even desert.
The bottomless Drag brunch costs $89 per person for 2 hours and is on every Saturday from 12 – 4 pm. If you're looking for a fun Saturday activity in Sydney, this is it.
Note: it looks like Prince of York has now closed and is no longer available.
Porsche 911 GT3 70 Years
Ben McKimm – Staff Writer
I mean, this might be my car of the year. Even though I'm yet to get behind the wheel of the new GT3 (hint, hint Porsche), there's a very real chance this is the car enthusiasts have been waiting for. It definitely is, if Chris Harris's amazing video is anything to go off (must watch). So what makes the 70 years so special over the normal GT3 with the big wang? Well, you can read my article from earlier in the week to find out, but as I said in the piece, this is literally the perfect specification for a Porsche of any kind, ever.
Starting at the engine, 4 litres, naturally aspirated and revving to 9,000rpm! It's a thing of class, beauty and sonic ear pornography. Every time I jump behind the wheel of a car with as special an engine as this, I'm reminded how much we are going to miss these cars when their gone, even if we can't afford them. Alas, this Australian only model will be rare, with only 25 on offer and a price tag that will likely exceed that of even the unreleased GT3RS model, it'll be hard to get one. But, make no mistake, if money was no object, I would buy one and drive it every day for the rest of my life *emotional*. And when people looked at me in 20-years and questioned why my $1 million investment Porsche was so battle-scarred, I would smile and laugh. Happy knowing that for some people, they just don't get why cars like this exist. That is, to be driven.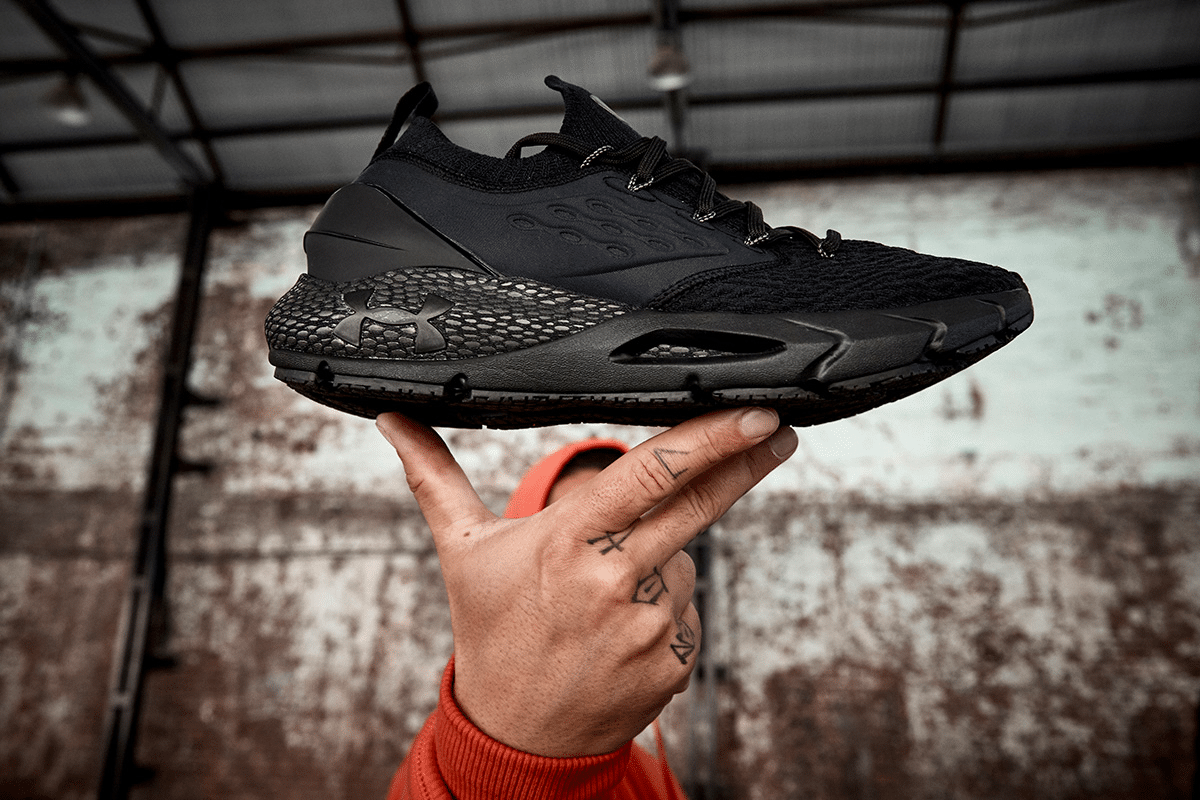 Under Armour HOVR Phantom 2
Sam Mangioni – Staff Writer
Every friend of mine seems to have recently become obsessed with running. Feeling left out of the cool kids club, I decided to start. Now, skateboard shoes are great for the halfpipe, but not the best for jogging around the park. Hoping to alleviate my sore feet, I copped a pair of Under Armour's HOVR Phantom 2 Running Shoes. These kicks are perfect for my gammy knees, using a 'zero gravity feel' foam that eliminates impact and provides soft underfoot support. In addition to looking super sleek, I love being able to easily pop the shoes on and off due to their sock-like fit at the back (yes, I'm lazy). You can also connect the Phantom 2's to the Under Armour MAPMYRUN app via Bluetooth, and as a data nerd, I have seen a significant improvement in my progress after measuring various metrics.
You'll also like:
Man of Many's Staff Favourites – 11 June 2021
Man of Many's Staff Favourites – 4 June 2021
Man of Many's Staff Favourites – 29 May 2021
---
Featured Video from Man of Many