Man of Many's Staff Favourites – 11 June 2021
Take it in Melbourne friends. The snap lockdown has seemingly come to end and the simple freedoms are back. Take this as an opportunity to dress up and head out into the big wide world, before rushing back inside and out of the cold. If you're choosing to spend your long weekend rugged up and sat by the fireplace, we've got you covered. Here's Man of Many's Staff Favourites for this week.
You'll also like:
Man of Many's Staff Favourites – 4 June 2021
Man of Many's Staff Favourites – 29 May 2021
Man of Many's Staff Favourites – 22 May 2021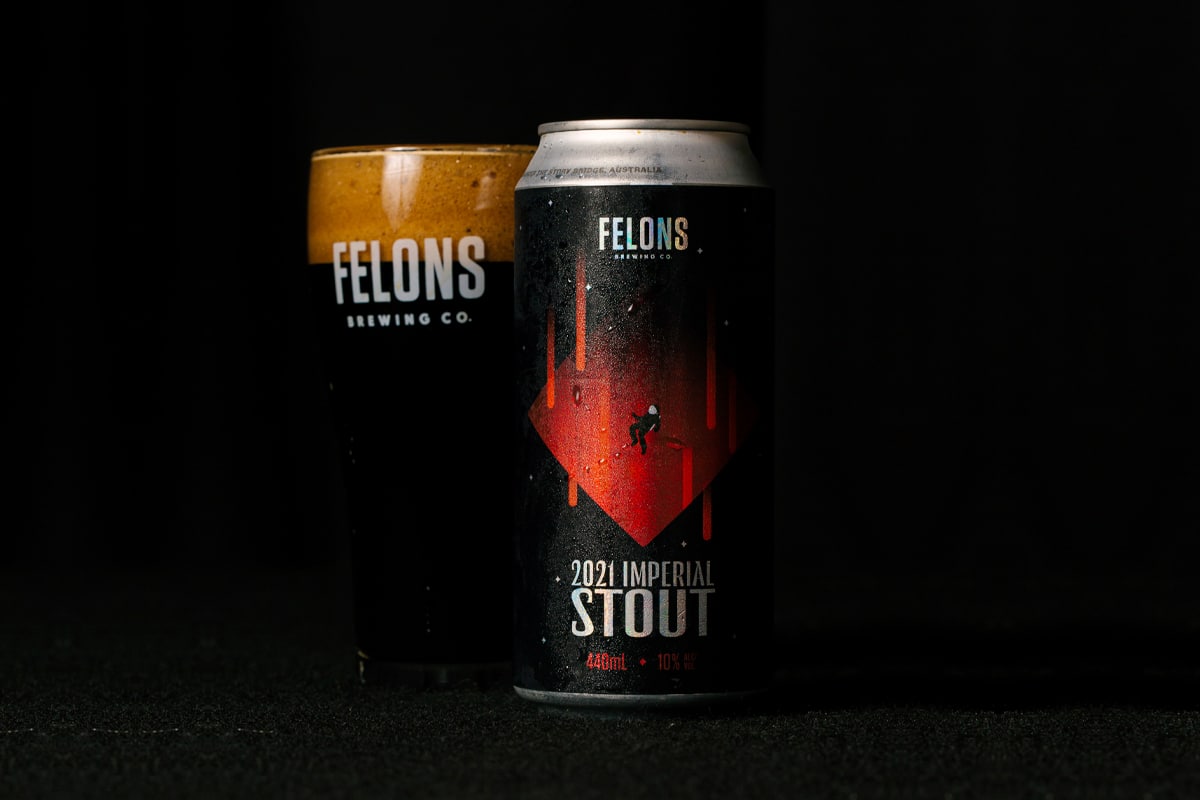 Felons  2021 Imperial Stout
Nick Hall – Digital Editor
Aside from the cheeky Guinness on occasion, I certainly wouldn't consider myself a fan of dark stuff. Stout has traditionally been a beer that I have avoided like the plague, still suffering the lingering effects of past grievances, so when I got my hands on a car of Felons 2021 Imperial Stout, I was cautious. And rightfully so. At 10%ABV, the big dog can packs a punch, but it also packs a boatload of flavour. Smooth and malty, the Imperial Stout doesn't feel like a meal in a can, but rather a dark chocolate treat that's not unlike a good red wine. While sceptical at first, Felons has definitely won me over with this one. But then again, maybe I just like the packaging. You decide.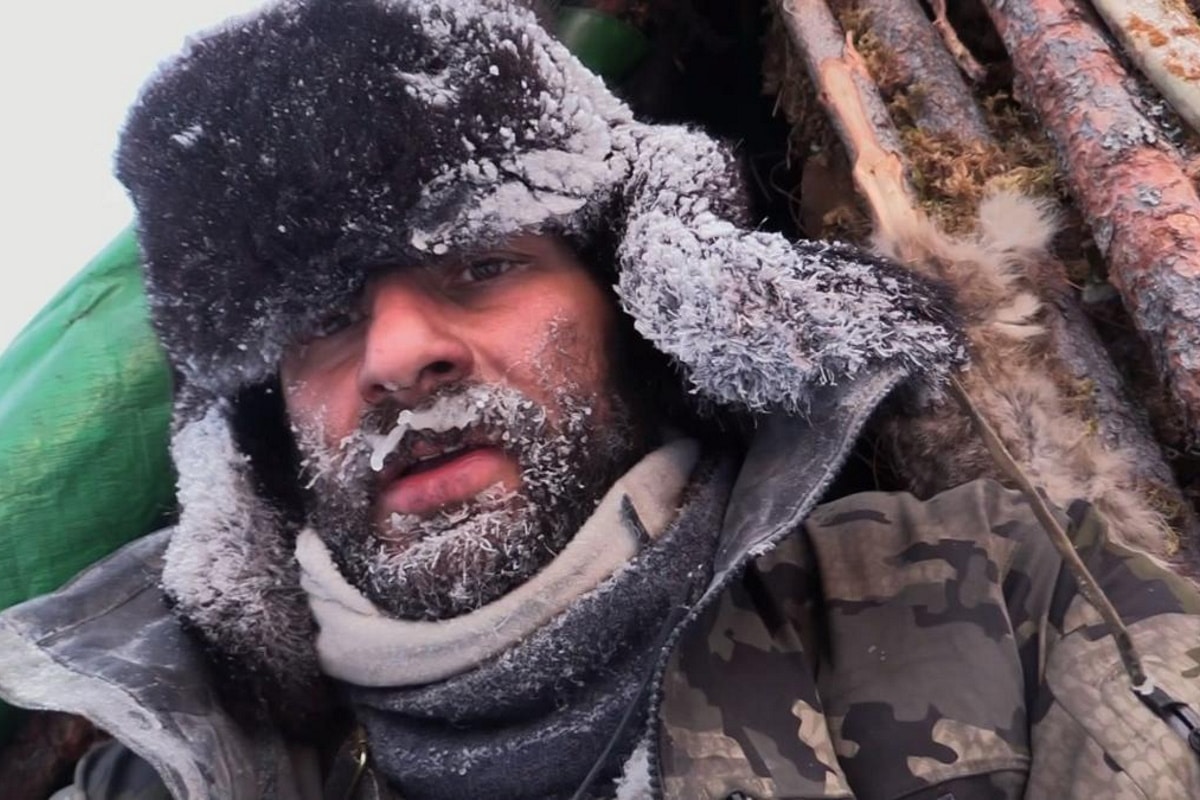 Alone Season 6
Scott Purcell – Co-Founder
One of the greatest all-time TV  shows has returned to SBS with its sixth and probably best season yet. Alone, the series that sees 10 survival experts dropped into the wild completely alone and isolated. Yep, they don't even have a camera crew and have to film everything themselves. The person who survives the longest wins USD$500,000 but the catch is, as I already mentioned, they're completely alone. So they have absolutely no idea how the other contestants are tracking or what state of mind they are in (usually 10 kilometres or so away).
They can take some survival items like a tarp, rope, hatchet or fire starter but they do have to catch their own food and find their own water. The sixth season sees contestants head to the Arctic. It starts snowing after just a couple of weeks and is insanely cold which makes for some wild viewing. If you're into Survivor, Naked & Afraid or Bear Grylls this will be right up your alley.
Apple Music with Dolby Atmos Spatial Audio
Frank Arthur – Co-Founder
After previously sharing the news of Apple Music's Spatial Audio, Apple finally made this feature available earlier. Upon listening to a few tracks, I'm really enjoying the extra dimension it adds to the listening experience.
So, what is Apple Music's Spatial Audio? It's a Dolby Atmos driven immersive audio technology, in which songs are mixed in a way that results in a multidimensional sound. When listening to Spatial Audio enabled tracks on Apple Music, there is an extra level of depth to each track that is non-existent in standard stereo audio. Each layer of the track is given a level of separation and a directional positioning which makes sounds feel as though they are coming from all around. Overall, it provides a level of audio clarity that truly enhances the listening experience. You can check out some sample tracks above.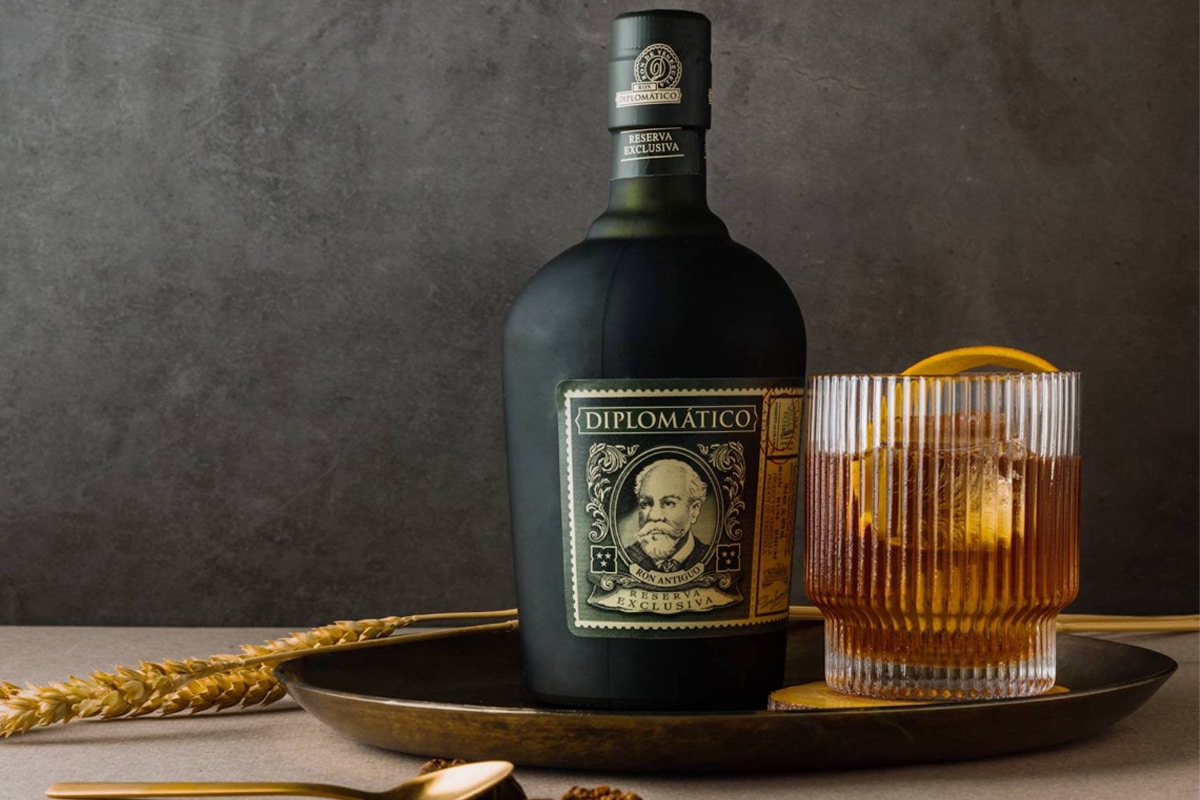 Diplomatico Reserva Exclusiva
Denise Barnes – Native Content Manager
There are two kinds of people in this world; People that love Diplomatico Reserva Exclusiva, and the ones that have never tried it. Indeed, a rum so good, even the naysayers would agree. It's smooth enough to drink neat and beautiful on both the nose and in flavour. It also tastes incredible in an Old Fashioned (using Diplomatico instead of bourbon).
And it doesn't stop there. This premium Venezuelan rum company also takes their environmental responsibility very seriously. In fact, it's one of the only liquor companies in the world to have earned the ISO 14001 certification, a prestigious recognition for companies delivering on their environmental responsibility. What's not to love?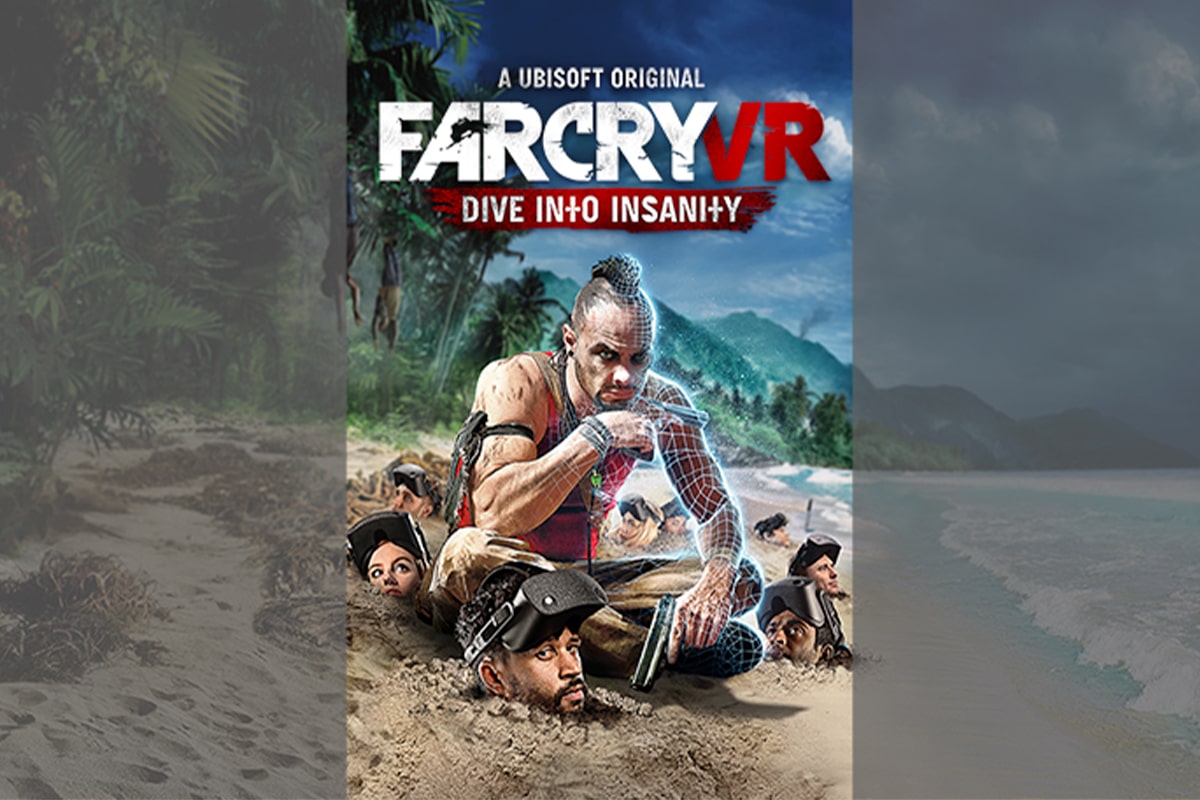 FarCry release at Zero Latency
Zero Latency is a phenomenal VR experience. Perhaps a little like virtual laser tag, it's a giant free-roam arena where you're given a VR headset and a gun, and in groups of 8+ you band together to shoot and battle zombies in apocalyptic wastelands, kill aliens on spaceships or in case of their latest game available – Escape psychotic cannibal pirates on a deserted island. You can read our in-depth review and find more about Zero Latency and how incredible it is in our articles:
We Shot Zombies in VR at Sydney's Insane New Free-Roam Arena, Zero Latency
2020 Christmas Gift Guide – Under $250
Eight Man of Many staffers were lucky enough to go along for another session, this time try their latest offering "FarCry VR: Dive into Insanity".  Based on the game FarCry 3, we switched between guns or arrows, making our way through caves, cable cars and beaches trying to stop the nonstop onslaught of evil pirates. You definitely don't need to be a gamer in any way to enjoy Zero Latency, all of us loved the virtual and immersive experience and look forward to another 30-minute session soon! Perfect for team building, bucks, parties or a day out with mates.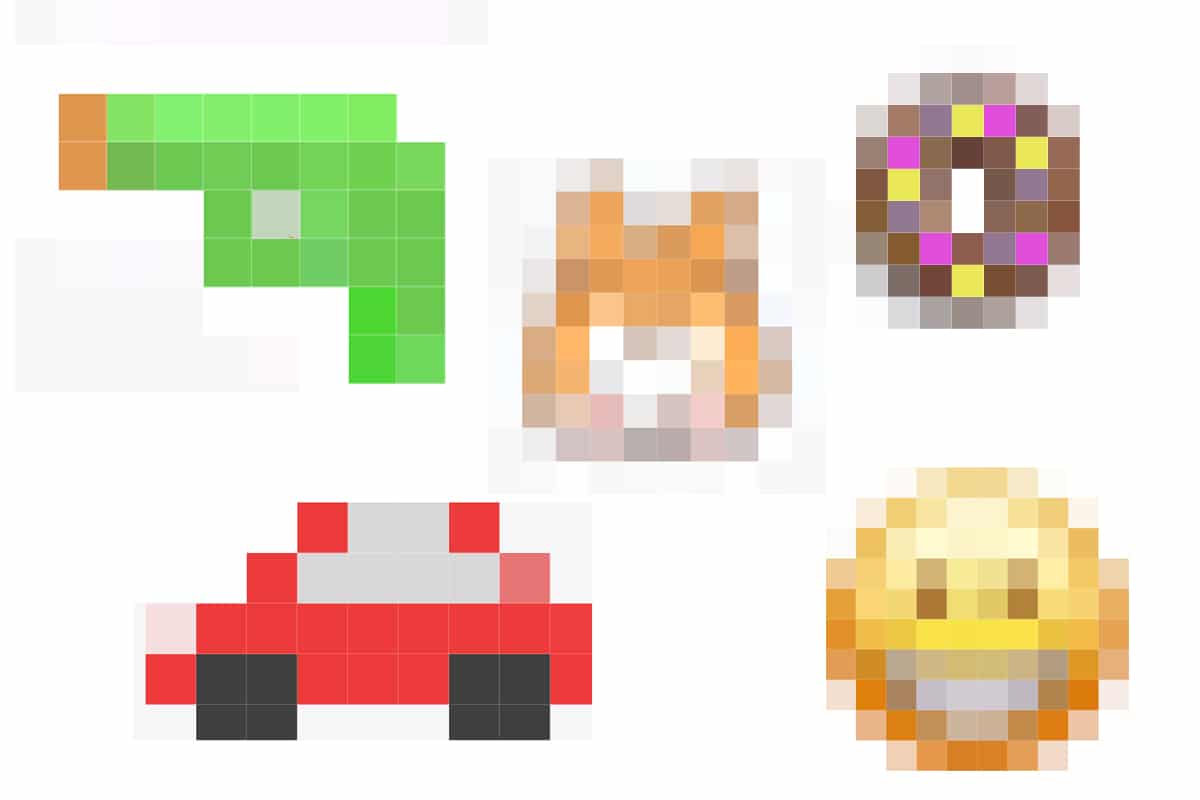 SmolNFT
Ben McKimm – Staff Writer
So after getting roasted (as usual) by the NFT community for defining the word Smol 'incorrectly' I decided to have a go at creating some of my own SmolNFT's in an attempt to better understand the challenges associated with 10×10 pixel art. I've been a big fan of pixel art since it came across my radar as a child, playing vintage 2D games my grandparents handed down to me long before I even knew what the internet was. I vividly remember playing Donkey Kong on my grandparents GAME & WATCH Nintendo, a highly detailed pixelated game (for its time) that is extremely valuable today for its retro 'pixelated' appeal. When games were being developed in the 1980s, designers faced significant technological challenges as their graphics cards couldn't support large images with millions of pixels. Today, these are the same technological constraints faced by Pixel Artists, however, with more of a rebellious twist. It's not that these images can't be uploaded, it's that they take a very long time and sometimes face compression issues when uploading to various NFT marketplaces. Funny how things happen in cycles, isn't it?
SmolNFT artists apply the same constraints originally utilised in the works of 1980s graphic designers. Back then, many designers were forced to work with small 10×10 canvases and create the most detailed images they could. The same can be seen today. NFT artists are constrained by computing power, just as graphics designers were in the 1980s, if not by choice, but by sheer time and effort. Pixel Art has existed since the 1970s so the medium itself is by no means original, but putting constraints on image sizes (pixels) and then minting them as NFT's to make this medium more accessible to NFT artists is a commendable idea. Ultimately, it really plays to the rebellious nature of NFT and Cryptocurrency trading as a metaphor for the decentralisation that comes with individual ownership.
So what did I find? Well, you can read my article to gain a better understanding of What Does Smol Mean? The NFT Trend with 'Smol Dick' Energy was before it became an adaptation in the NFT community. However, to briefly describe it without boring your socks off, it's a 10×10 pixel art image. In its best form, I would describe the art as very difficult to make, the artists who are creating movies from simple 10×10 images should be applauded for their effort, especially those who were making amazing pixel art before NFT marketplaces were so popular. Just don't get caught shrinking an image off Google like many people (including myself). I will note that SmolNFT's contradict the Oxford definition of art itself, that is, a form of expression free from rules by literally listing a set of rules for joining the movement, as outlined by wondermundo.medium.com, they are as follows.
Understand why #smolNFT
Mint some work 10x10px or less and tag it #smolgang #smolnft
Join the Discord for support. (thank you @moblyal for starting it)
Check out the Smol Shoppe on Opensea
See my Smol car, donut, happy face, pewpew, and corgi butt for reference. Not for sale.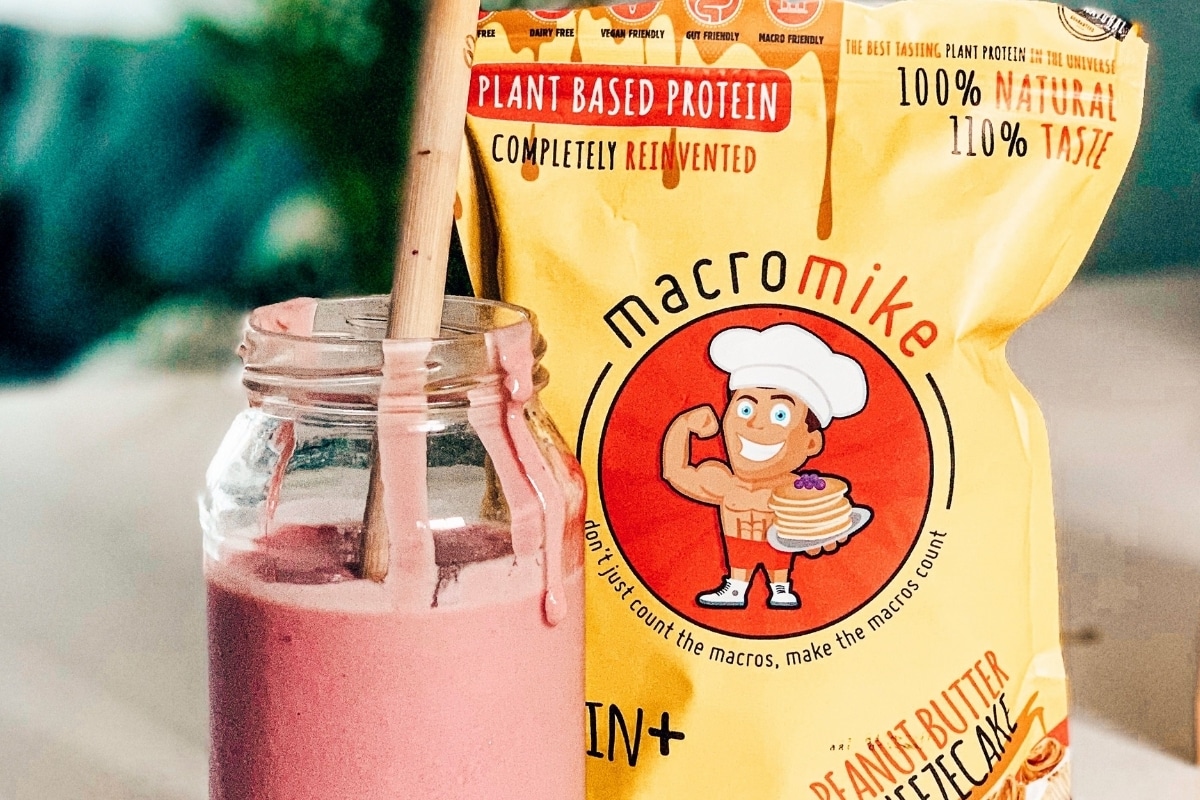 MacroMike Plant-Based Protein
Sam Mangioni – Staff Writer
I recently found out from my doctor that dairy hurts my tummy. Now that won't stop me from occasionally indulging in a cheeky cheese board or a double scoop of gelato, but recently I made a concerted effort to cut down on lactose. After years of using Whey protein after my workouts, I was searching for an alternative, but didn't have much luck. Enter Macro Mike; a plant-based protein powered by peanuts. This is honestly the best protein I've ever tasted, including dairy. Some of the other plant-based proteins I tested lacked the creamy texture I'm used to, but Macro Mike delivers a rich buttery flavour I love.  Best of all, it's still packed with all the goodies I need for GAINZ, and the gut-friendly ingredients look after my sensitive stomach. If you're looking for an alternative to milk-based protein powder, definitely give this a crack.
You'll also like:
Man of Many's Staff Favourites – 4 June 2021
Man of Many's Staff Favourites – 29 May 2021
Man of Many's Staff Favourites – 22 May 2021