There's no time to talk! Just scroll down until you find the perfect gift for whoever it is before time runs out. Get in quick, before Santa leaves the North Pole! For those who can't keep an eye on the time, this is Man of Many's Christmas Gift Ideas.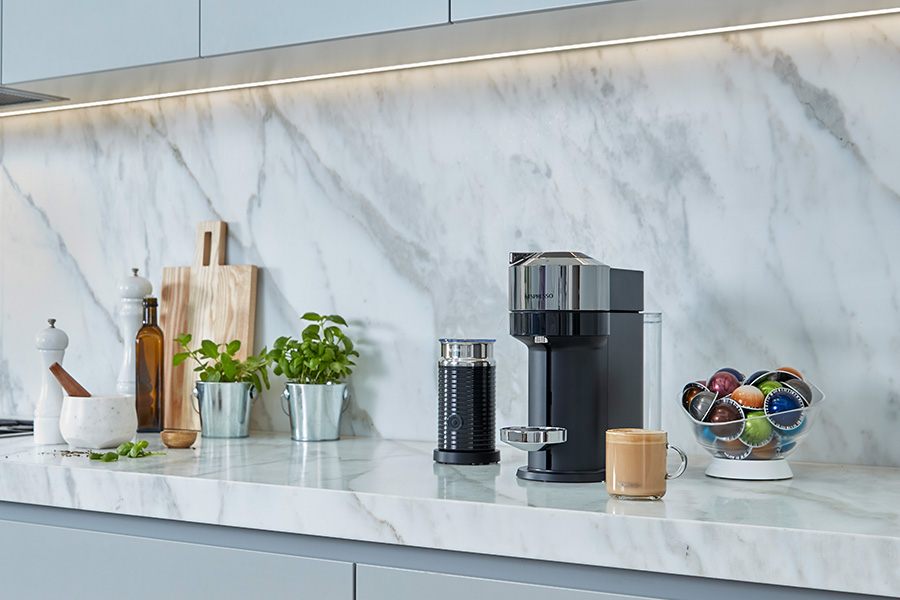 Vertuo Next Deluxe Dark Chrome & Aeroccino3
You can't go wrong with an exceptional cup of sustainable coffee on Christmas morning while you watch everyone open their gifts. So why not give the gift of delicious coffee with the sleek and exceptional Vertuo Next Nespresso machine. Paired with the Aeroccino 3 and a luxury chrome colour and finishing, not only will the coffee taste great, but it'll look damn good on your countertop too. And being made from 54% of recycled plastic makes it more eco-friendly than ever.
Take your Vertuo experience to the next level with the contemporary, slim-fit design of the Next. Pouring out brews across five different cup sizes at the touch of a button, you can order an espresso (40 ml), double espresso (80 ml), gran lungo (150 ml), mug (230 ml), and alto (414 ml) all from the one machine. You don't even have to think; the Vertuo Next does it for you. Automatically adapting to whatever capsule you chuck at it, the Vertuo Next makes the perfect cup of coffee every time. Get started with the complimentary 12 capsule starter pack.
With over 25 blends of roast and ground sustainably-sourced coffee to match your coffee preference at any time of the day, if you have a big enough desk, you may even want to consider this for the office. Just remember the milk frother is included, so make room for that too if you're not one for black coffee. Separate to the machine, but equally as important is the Aeroccino3 milk frother for creating the lightest, creamy hot or cold milk froth for your cappuccino or iced coffee. – AU$379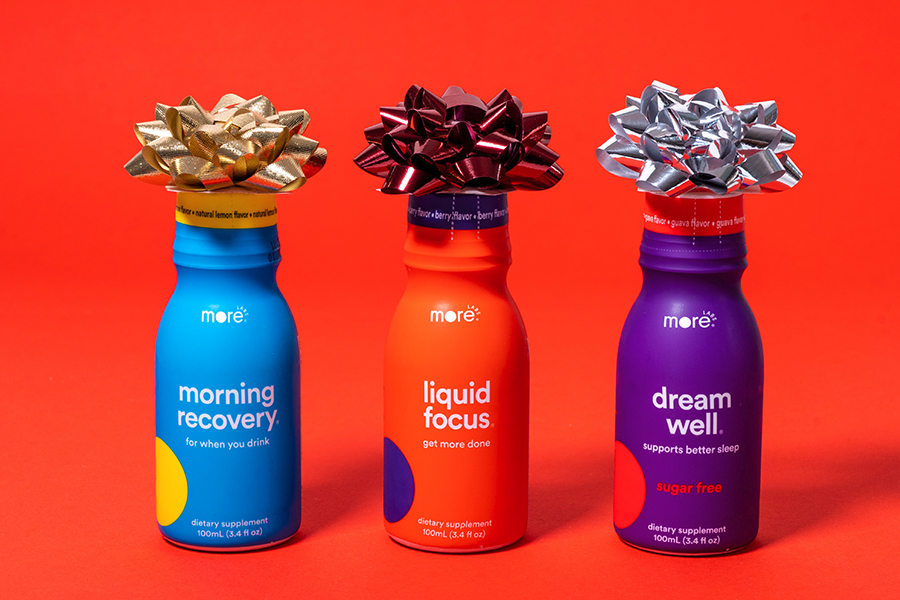 More Labs Lifehack Pack
Founded by an ex-Tesla engineer who was sick and tired of hangovers. He decided instead to create something that fixes the morning-after consequences of a big one. More Labs creates science-backed products to solve real, everyday problems like rough mornings after drinking, sleepless nights, and procrastination.
---
Featured Video from Man of Many
---
To get you started with everything you could ever need to fix all those common ailments, More Labs has what they call The Lifehack Pack. This variety pack features some of More Labs' top-selling supplements. Each package includes Morning Recovery, a doctor-backed formula made to help you bounce back after one too many at the pub. Dream Well, made for ceiling starers and restless sleepers, it claims to have you asleep within 30 minutes. And last but not least, Liquid Focus with its clinically-proven ingredients that will sharpen focus and boost mental and physical energy while reducing the jitters.
For the holiday season, More Labs recommends three things. 1. The ability to send it without feeling like someone's using a jackhammer in your head the next day. 2. Enough energy to fuel the patience required to handle your loving family and finally, 3. A solid night's rest because to be quite frank with everyone; this year has been a bit much. So grab the Lifehack Pack as a last-minute gift and tick all the boxes for Christmas. – US$35
Buy it here (AU) Buy it here (US)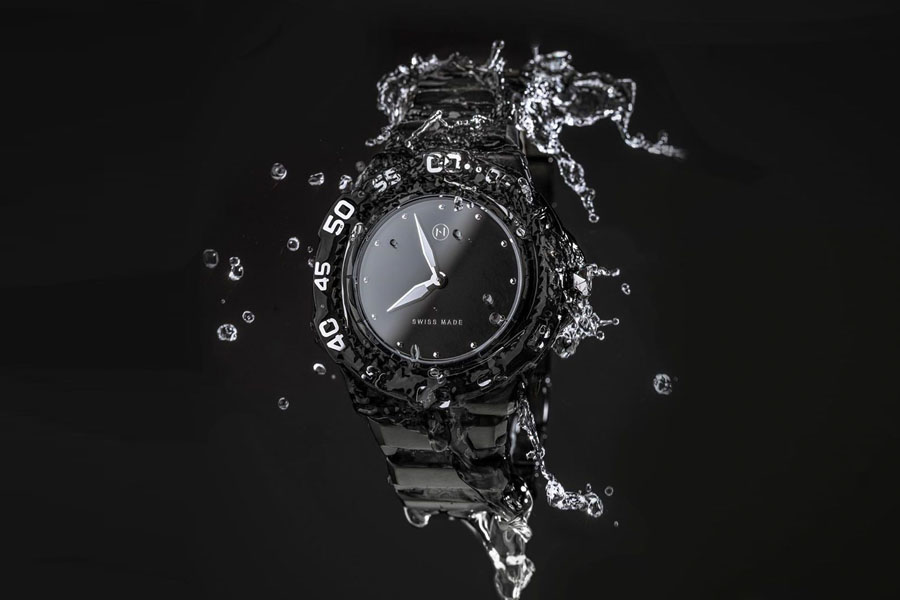 Nove Trident Black – Swiss Made Watch
Injecting newfound sleekness into their mighty Trident—aka the world's slimmest dive watch. More versatile than ever before, this slender stunner accommodates every lifestyle and makes any outfit an instant classic. In addition to an ultra-thin design (and by "ultra-thin," we mean just 6.8mm thickness), the Nove Trident Black offers up a unique interpretation of modern minimalism. Behold the signature dial face, which features no second hand and only the subtlest of indices. Surrounding that is a legible bezel for all the deep divers, thereby unifying spare detail with palpable functionality.
Sporting a special edition black colourway, the Trident becomes all the more dynamic and eye-catching, even as it retains the brand's minimalist intentions. Wear it to the boardroom and the ballroom and everywhere in between, turning heads in the process.
Offering a case thickness of just 6.8mm. Water-resistant to 20 ATM, the watch features a painstakingly precise, unidirectional bezel. It runs on Swiss-made quartz movement and employs robust materials like scratch-resistant sapphire crystal and high-quality stainless steel. Then we have the striking dial face, which eschews the second hand in favour of an immaculate layout, making expert use of space and detail. Thanks to SuperLuminova, the minute and hour hand respectively take on a vibrant glow under dark conditions.
As both a stylish accessory and functional tool, the NOVE Trident delivers on all fronts. More than the world's slimmest dive watch, it's also a masterwork of aesthetic distinction. With the new black edition, an already sleek timepiece takes on that much more versatility and allure. Use it to spruce up your watch collection and wardrobe in one fell swoop. It also makes for a perfect gift. – US$500
Buy it here (AU) Buy it here (US)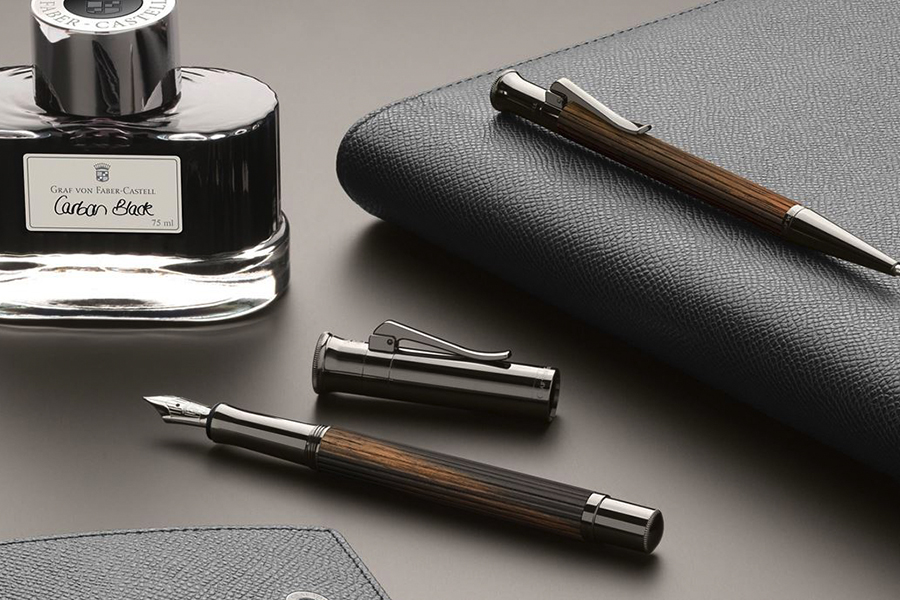 Graf von Faber-Castell Classic Writing Instruments
In Partnership with Graf von Faber-Castell
The impressive Graf von Faber-Castell collection of extraordinary writing instruments hones the beautiful craftsmanship and attention to detail that makes Faber-Castell an internationally renowned brand with 260 years of history and experience.
The exquisite Classic range by Graf von Faber-Castell combines the natural and warm charisma of wood with the cool elegance of platinum-plated surfaces in a unique way. The finely fluted barrel is made of expressive grained Macassar, matte black ebony, reddish-brown Pernambuco or dark brown grenadilla wood. Usually reserved for violin bows, these precious woods exhibit extreme hardness and durability, requiring especially skillful craftsmanship to work with. Thanks to their natural differences in grain and colour, each Graf von Faber-Castell Classic writing instrument is exclusively unique.
True to the brand's origin and as a mark of quality, all Graf von Faber-Castell products are handmade in Germany.
Available at specialty pen retailers across Australia. – From AU$520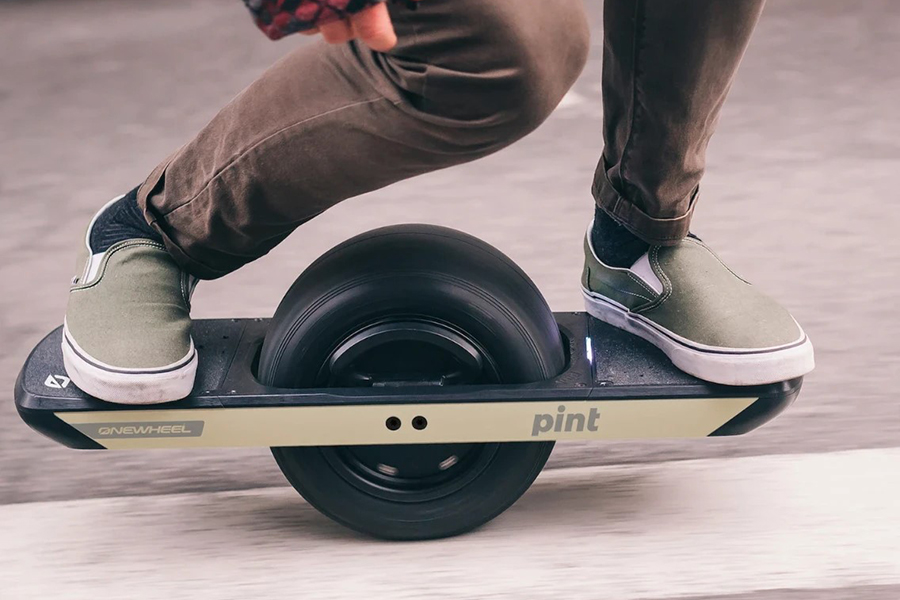 Onewheel Pint
No, it's not a new craft beer. It's something much more exciting. We've shown off these American-made shredding machines on Man of Many before, with the all-new Onewheel Pint providing a more affordable and smaller version of their flagship Onewheel+ XR. Whether you're after an innovative alternative to your daily commute, or you're a skateboarder looking for something more unique, Onewheel has something for everyone from beginners to pros. This is not your grandma's electric skateboard. Act fast.
Ideal for dog walks, latte runs, and momentary escapes from reality, the new Onewheel Pint is a portable, affordable, and downright addictive transport option. Offering a range of 10-13 km and a top speed of 26 km/h, it may not go as far or as fast as the XR; it certainly makes up for it in terms of size and affordability. And with Onewheel slashing its price by $160 you can experience this tiny but mighty transport solution on your way to your after-work pint of beer. One might say it's the ultimate Christmas gift.
Range: 10-13 kilometres
Top Speed: 26km/h

Buy it here (AU) Buy it here (US)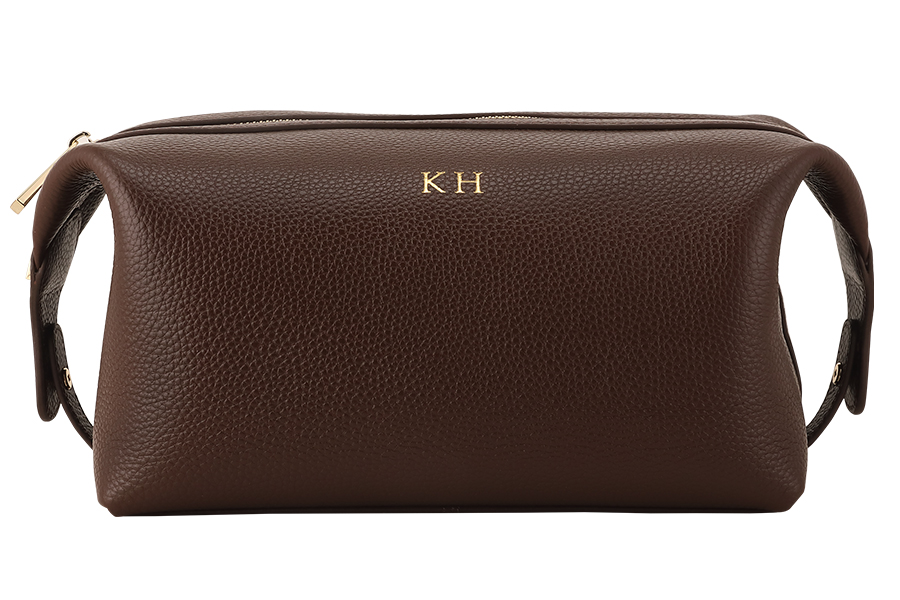 The Daily Edited Chocolate Pebbled Toiletry Bag
In Partnership with The Daily Edited
You've without a doubt seen someone with one of these before. Offering a classic and minimal personalisation for anything you can think of, The Daily Edited, better known as tde, is here to make personalisation more straightforward and accessible than ever. First up is their Chocolate Pebbled Toiletry Bag. It starts with entering your name, before boom, tde produces your very own custom Chocolate Pebbled Toiletry Bag.
This classy men's wash bag is perfect for any man's travel needs. Featuring tde's textured and buttery soft pebbled leather, side button detailing, a two zip closure and interior zip pocket. Fit everything from the bathroom inside a personalised toiletry bag.
Click the link below and get customising.
If you require a wallet or know someone that does, this is a great opportunity to treat yourself or a loved one. Their slim line bi-fold wallet also comes in soft pebbled leather, with your initials embossed on their too. For serious business dealings and boardroom shenanigans, tde offers the slim business folio. Also made from pebbled leather – it's really that soft – this smart carry bag fits it all and a laptop. Oh, and why not chuck in a pebbled leather key chain. It's an essential stocking stuffer from tde.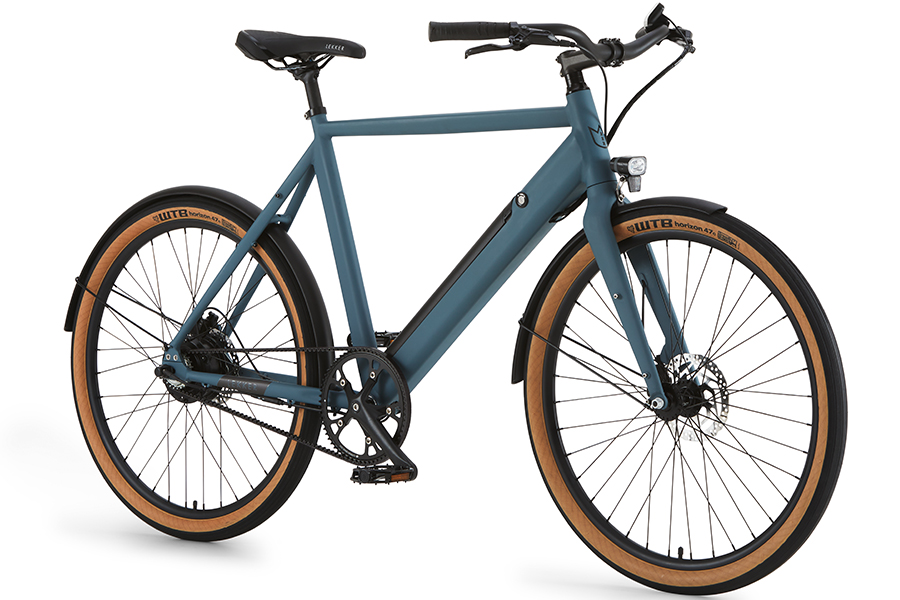 Lekker Bikes Amsterdam+ e-bike
In Partnership with Lekker Bikes
Founded in 2009, LEKKER has become a household name in urban cycling, and now, they have just announced their newest e-bike for Australia.
Designed in Amsterdam, the Lekker Bikes Amsterdam+ e-bike delivers a brilliant e-bike experience that offers both style and comfort. With simplicity in mind, there's only one gear to choose from. Much like the unique riding experience provided by a fixie bike, the Amsterdam+ ebike will amp you to the front of the pack and with a carefully selected gear ratio, allowing the rider to keep their momentum.
Each of the lightweight, premium tech components gives the rider a luxurious experience every time. Powered by a dynamic rear hub motor, the Amsterdam+ e-bike is a game-changer for the everyday commuter.
A new addition to the lineup, the Amsterdam+ supports a minimal yet practical design. Made for smooth journeys, LEKKER has included every essential detail to optimise your daily commute. Available in Satin Black or Concrete Blue, LEKKER wants to unlock a new way of inner-city travel, to rediscover the joy of riding a bike, the Amsterdam way. – AU$2,898.00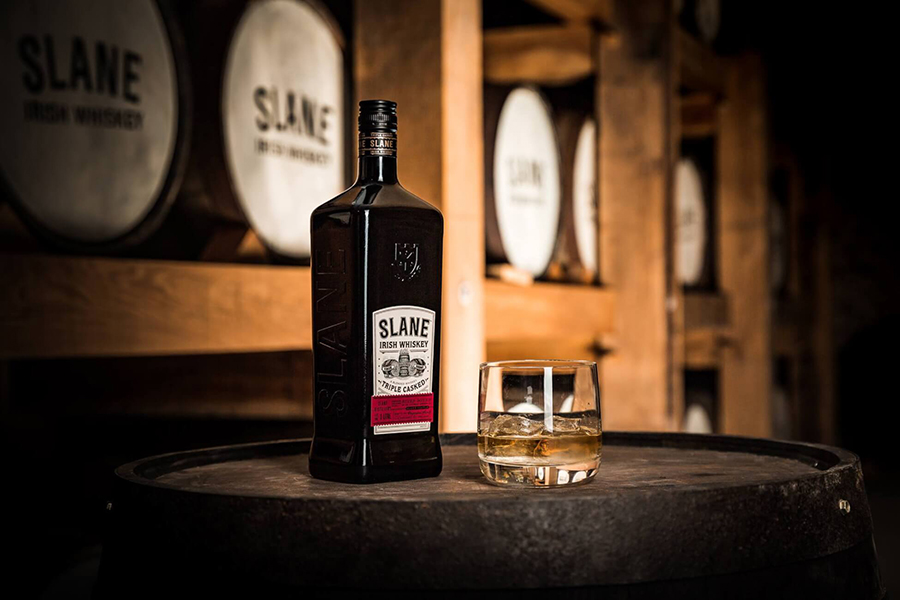 Slane Blended Irish Whiskey
Irish Whiskey baby. It works every time, and your mate will love it if you so choose to bestow it upon him. But don't get any old bottle. Get him one of the best. Get him a bottle of Slane Blended Irish Whiskey that's smooth, complex, and robust. Marrying together toasted grain and malt whiskeys with the distinctive flavours of each cask. Slane Blended Irish Whiskey is aged in three varieties of casks: Virgin and Seasoned barrels raised by hand at the venerated Brown-Forman Cooperages – and Oloroso sherry casks by way of Jerez in Spain. Aged to perfection, it is masterfully blended to create this exceptional Irish whiskey. Get it for yourself, your dad, your buddy, or even your Secret Santa. It sure won't disappoint. – AU$53.99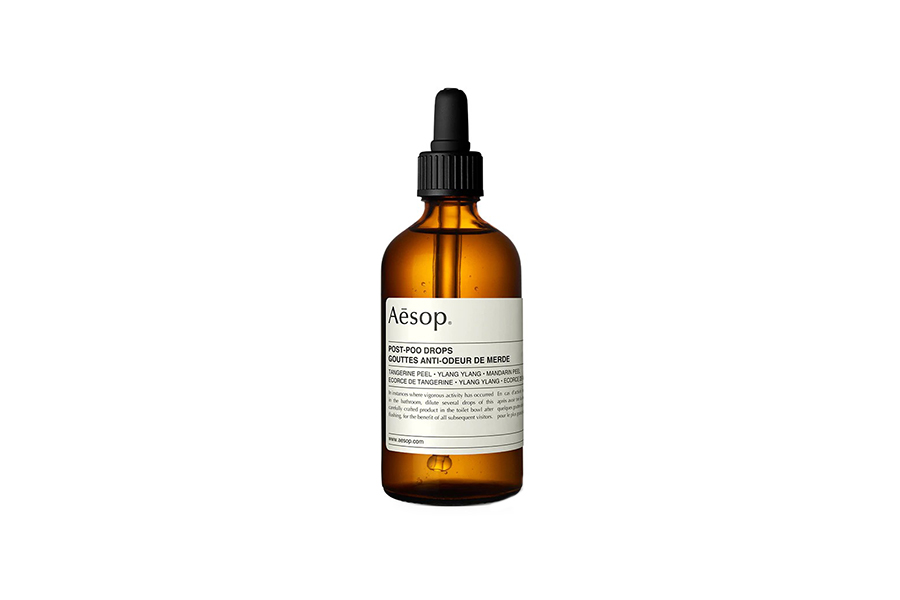 Aesop Post-Poo Drops
When you've finished laughing at the name, just remember Aesop the next time you destroy the bathroom. This bottle of botanical bathroom deodoriser effectively neutralises nasty smells with crisp notes of citrus peel and discreet florals. Never ruin the bathroom again with Aesop Post-Poo Drops, especially not after a big Christmas Lunch – AU$30 / US$29
Buy it here (AU) Buy it here (US)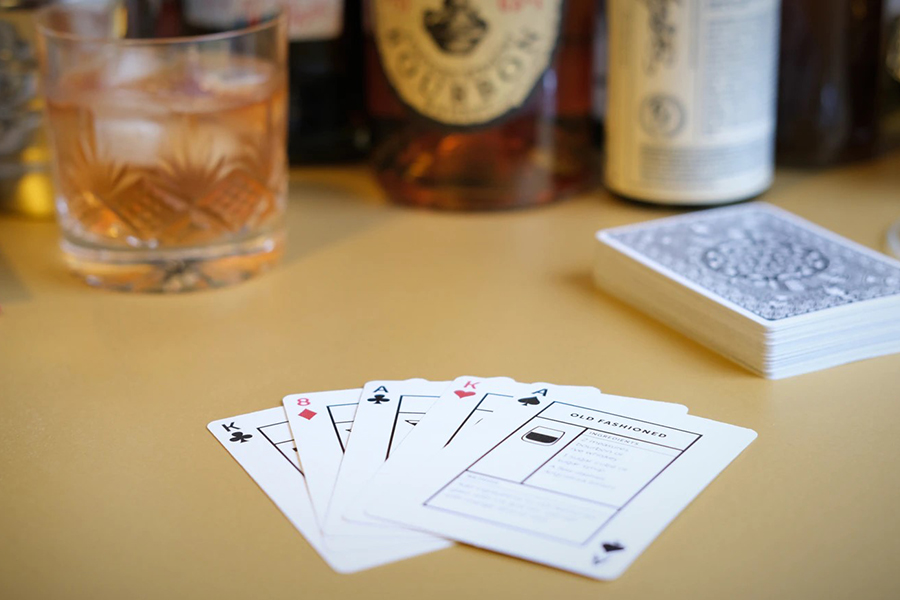 Cocktail Cards
Play cards, and make cocktails all at once with a deck of 52 classic cocktail recipes that will have you saying "go fish!" every time you reach for your glass. It's the ultimate cocktail reference guide. Featuring all the cocktails you need to know, and how to make them, its a handy-dandy deck of quality playing cards that might just get you drunk.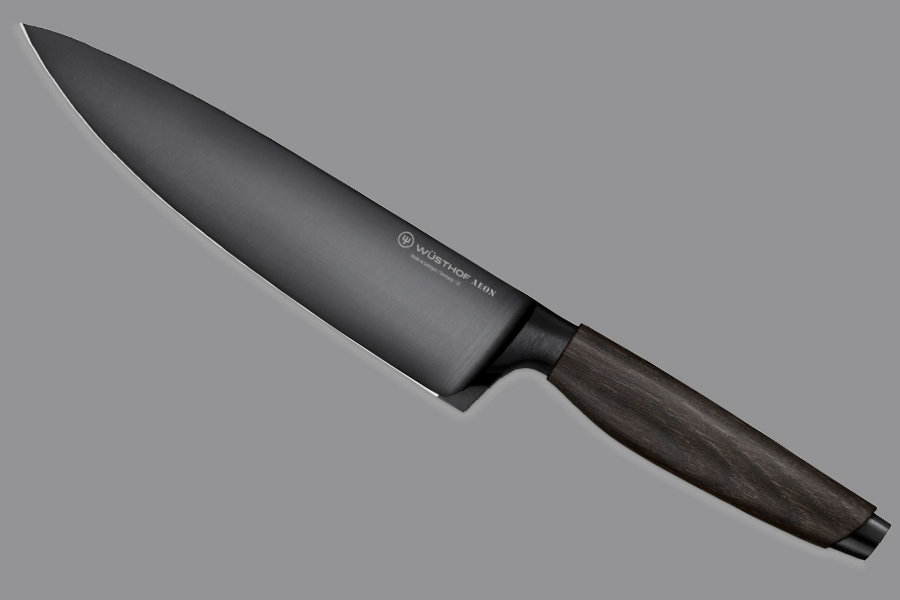 Wüsthof Aeon Cook's Knife
If you are a culinary savant, you need a knife that matches up to the task. The Wüsthof Cook's Knife doesn't just step up to the plate, it slices, dices and finely chops it. So versatile in shape, weight and edge the 20cm Cook's Knife can be used for mincing and chopping herbs, vegetables and fruit in addition to preparing fish and meat of all kinds. Sporting one of the sharpest blades you can find, the Wüsthof Cook's Knife can slice everything into wafer-thin cuts.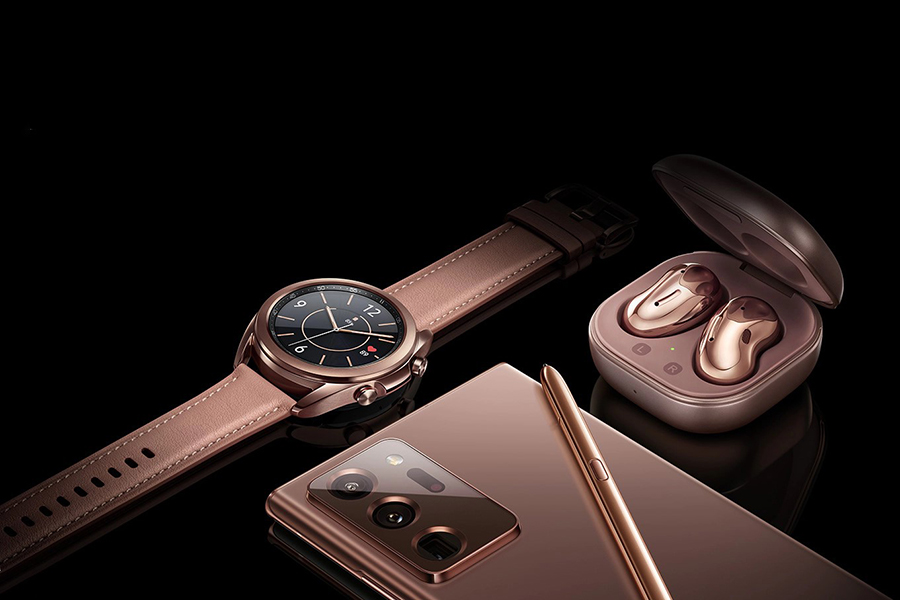 Samsung Galaxy Watch 3
Get the watch that watches out for you. The perfect companion to your Samsung device, the Galaxy Watch3 combines smartphone-level productivity and leading health technology all in the one classic looking device, offering similar functionality to chronograph watches. It's the only Samsung smartwatch with precision rotating bezel for app navigation. With the choice between 45mm or 41mm case sizes, there's a bunch of colours to choose from as well.
Buy it here (AU) Buy it here (US)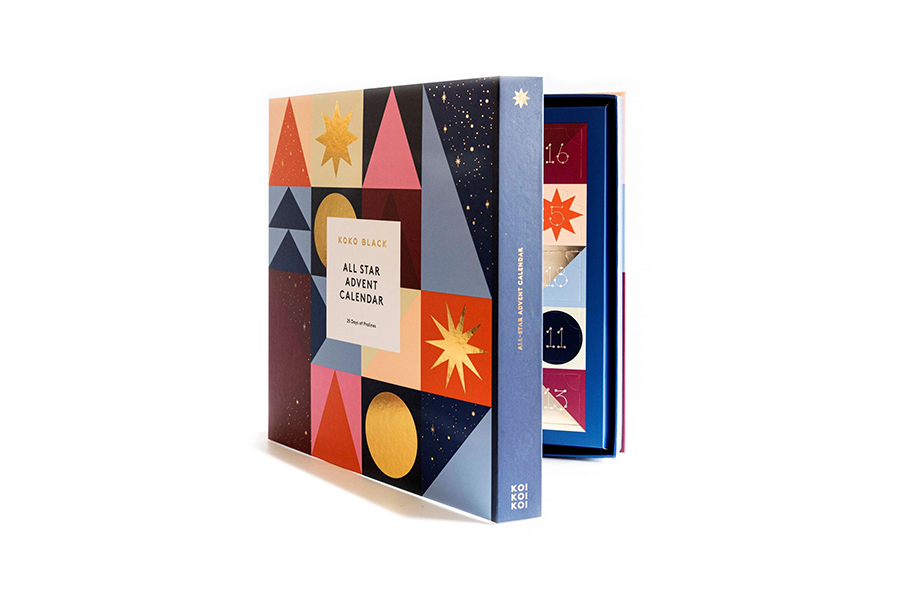 Koko Black Advent Calendar
Don't settle for lesser quality chocolates. This year, of all years, you've earned the best. Indulge in a Christmas countdown of handcrafted pralines. From Koko Black's most-loved milk, dark and white chocolate treasures to festive flavours that feature Christmas flavours like cinnamon and spiced eggnog. It's a delicious treat for anyone – US$69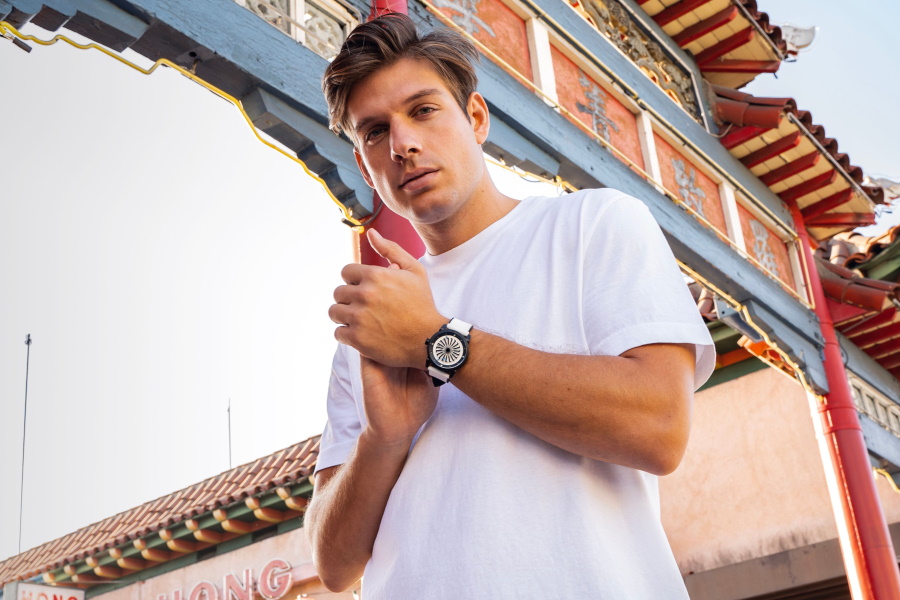 Zinvo Watches Blade Collection
Zinvo Watches has performed the near-impossible feat of distinguishing themselves from any other style or brand. Choose your model, strap up in style, and be prepared to answer the following question: "Hey, where'd you get that watch?"
Use the discount code "MOMZINVO to get 20% off on all products.
Buy it here (AUS) Buy it here (US)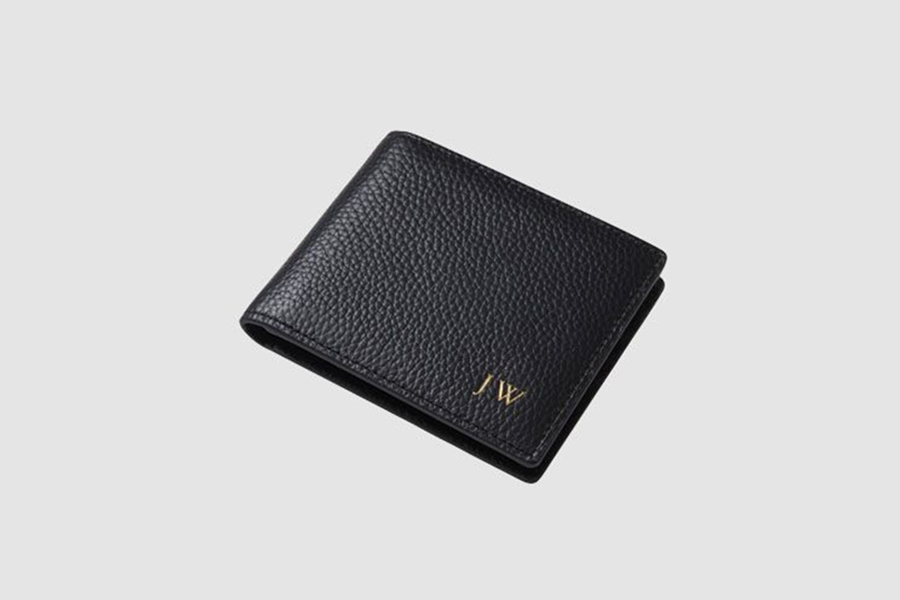 The Daily Edited Slim Line Bi Fold Personalised Wallet
If you require a wallet, you can grab one for the back pocket, in The Daily Edited's soft pebbled leather. Complete with your initials embossed on the exterior, this the perfect personalised wallet too. Featuring eight interior card slots with an angled edge, and one large back pocket for notes and receipts, this is quality choice for Christmas – US$119.95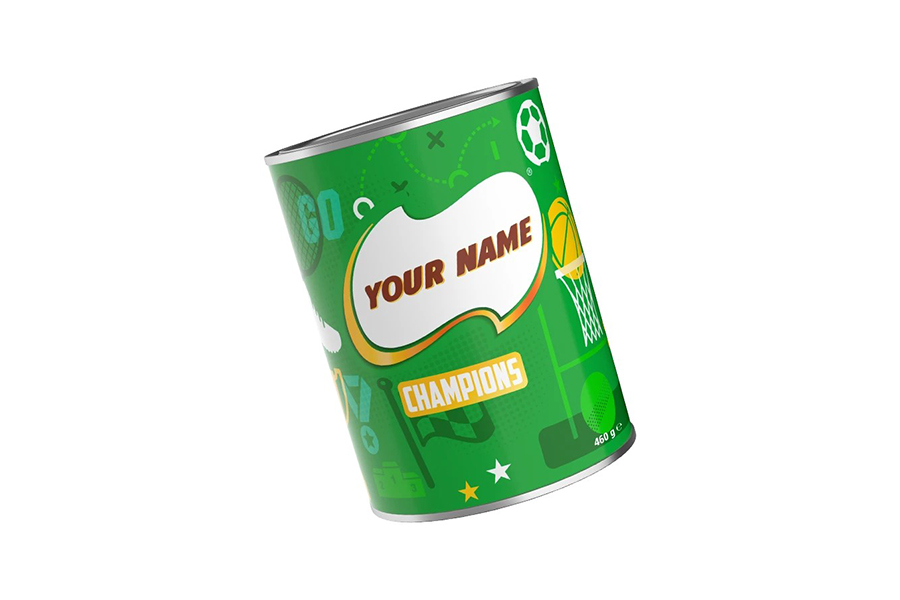 Personalised Milo Tin
What more can we say other than this is a personalised can of Milo. Get the same great taste of Milo with an extra touch of personalisation. Step 1, select a Christmas themed design. Step 2, customise your tin. And finally, step 3, place the order and await the arrival of a real winner this Christmas.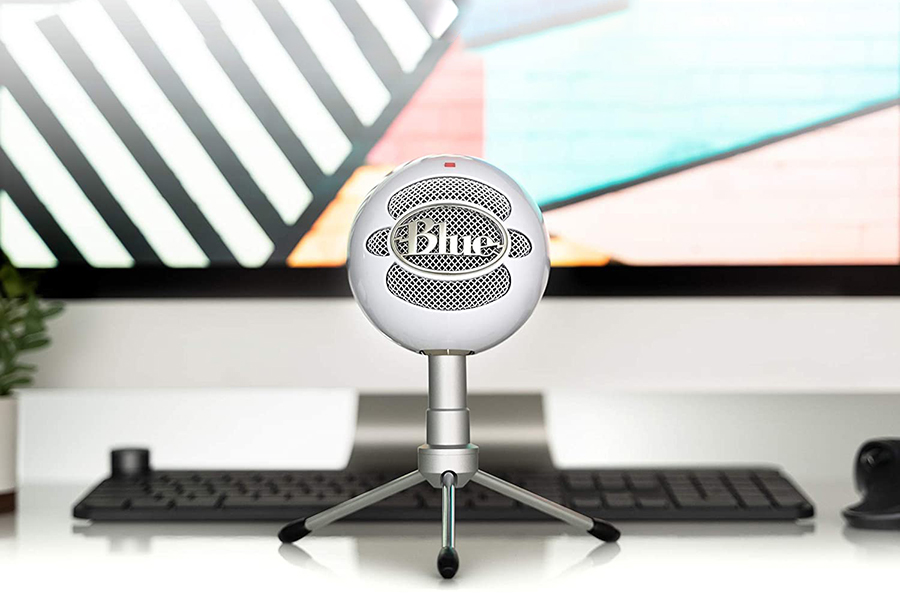 Blue Snowball iCE Microphone
If you know someone who is on the prowl for USB desktop microphones with HD audio, this one might suit their setup. Its custom condenser capsule provides clear sound. You can plug it right into a PC or Mac without having to install a series of drivers. It also comes with a USB cable and an adjustable desktop microphone stand to boot – AU$88 / US$69.99
Buy it here (AU) Buy it here (US)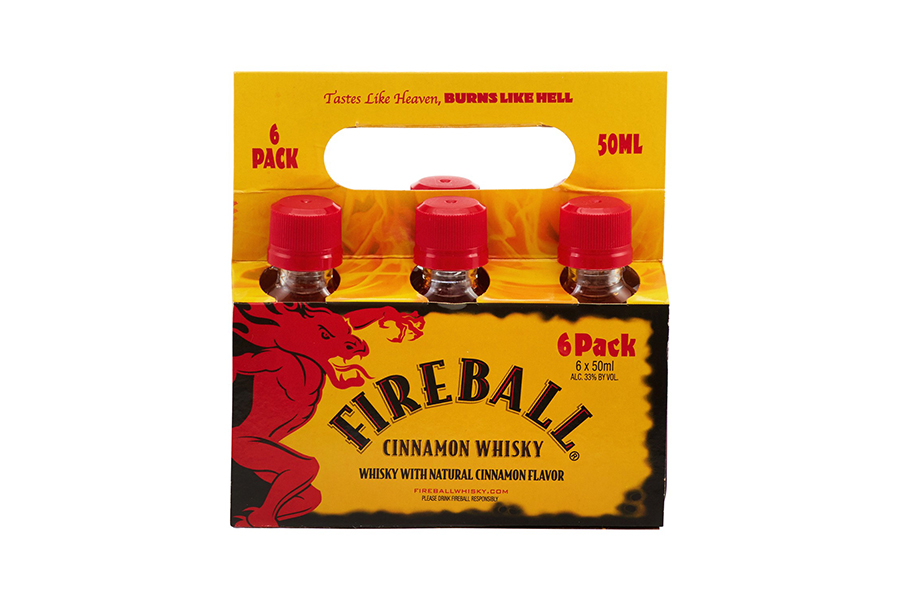 Fireball Cinnamon Whisky Mini's 6 Pack
Perfect for on the go. Perfect for cocktails. Perfect for when you just want a little, not a lot of Fireball Cinnamon Whisky. They're cute; they're cuddly, it's a mini 6-pack of Fireball Cinnamon Whisky. Try adding it to your cider next time you hit the pub.
These 'Golden Ticket Togs' Could Score You Free Jetstar Flights for a Year Buy it here (US)
Jean Paul Gaultier Le Male Le Parfum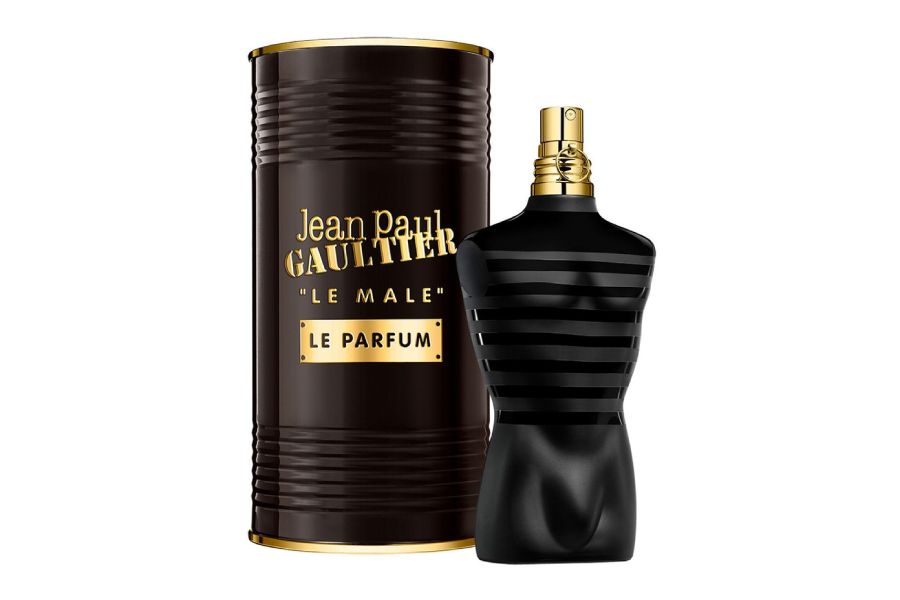 Come aboard, sailors! Le Male Le Parfum is the latest Eau De Parfum interpretation of the iconic Le Male Eau De Toilette. Taking leadership of the Le Male range with great style and strength, say hello to the new captain of the ship. Delivering the potency of cardamom and freshness of lavender in its top notes; with vanilla and iris at its heart, this is charisma in a bottle – AU$$111.00 to $149.00
The Everleigh Bottling Co. Signature Series – Death & Taxes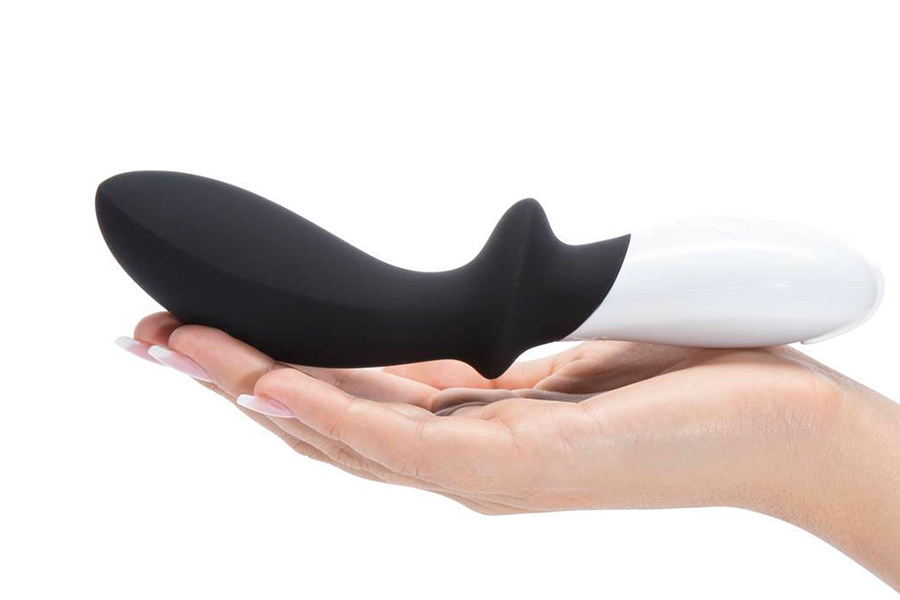 Lelo Loki Luxury Rechargeable Vibrating Prostate Massager
This one is probably best given discretely or in private. You don't want to run into an awkward situation with the in-laws come Christmas Day. But don't let that deter you from bestowing the gift of pleasure. Pleasure that is delivered by the Lelo Loki Luxury Rechargeable Vibrating Prostate Massager. This prostate massager sculpted from sleek silicone offers up the most luxurious P-spot pleasure devices. With five different patterns of vibration, who knows how much love actually can be had for Christmas this year. See what I did there.
Start Your Day Right with Dunkin' Donuts Cereal 43 Places to Buy Pappy Van Winkle Bourbon in Australia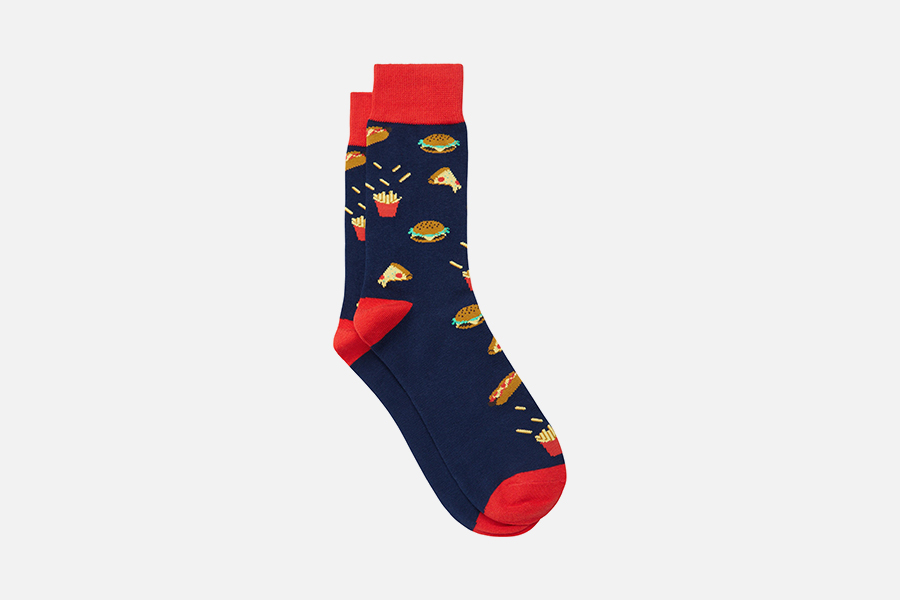 Fast Food Socks
Even vegan blokes will enjoy these. For the perfect stocking stuffer that feature everyone's favourite food orders – pizza, burgers and fries – these blue fast food socks from yd are a quality gift. Just don't get too hungry looking at them – AU$5.99
Buy it here (AU) Buy it here (US)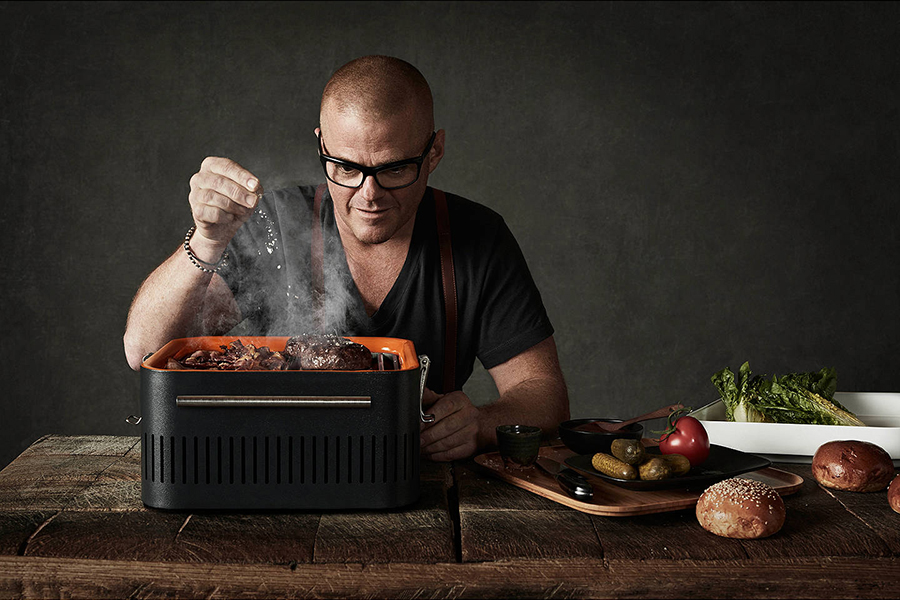 Everdure by Heston Blumenthal Cube BBQ
Created by the man himself, you can guarantee this will help you perform some barbecue wizardry thanks to Heston Blumenthal insanely pioneering cooking abilities. This portable and highly durable charcoal cooker can be used almost anywhere. Featuring integrated storage for all your cutlery and ingredients, the lightweight Cube BBQ is an innovative addition to any cooks arsenal.
.Buy it here (AU) Buy it here (US)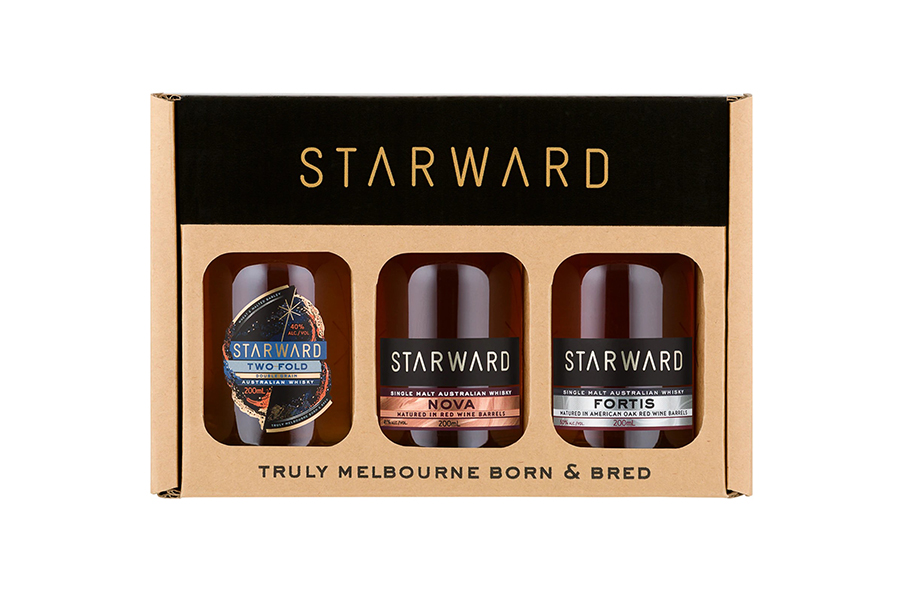 Starward Australian Whisky Tasting Gift Pack
Why settle for one whisky, when you can get three. For a fantastic Christmas gift, get the Starward Australian Whisky Tasting Gift Pack. Ideal for the whisky explorer, each pack contains a 200mL bottle of three Starward Australian Whiskies, including the recently released Starward Fortis Whisky. Also in the mix is the Starward Two-Fold Double Grain and a Starward NOVA Single Malt – AU$94.10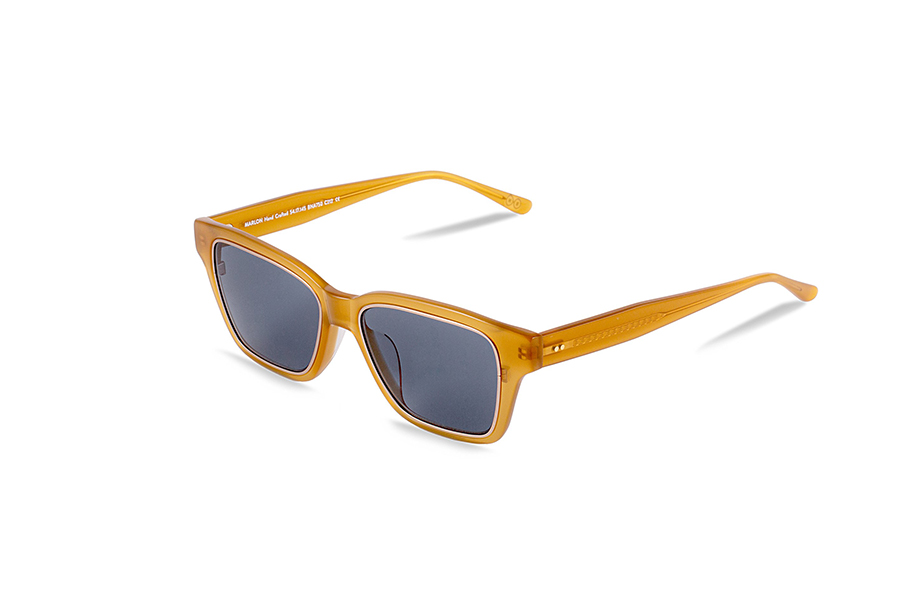 Bailey Nelson Marlon Sunglasses
Put on a fresh approach to sunglasses. The Bailey Nelson Marlon Sunglasses combines polished acetate with an inner steel perimeter to create a staple piece for your wardrobe. Giving shoutouts to familiar designs like the Dustin and Billy, the Marlon brings substantial coverage with feather-like-weight for the most comfortable wearing experience – AU$175
Buy it here (AU) Buy it here (US)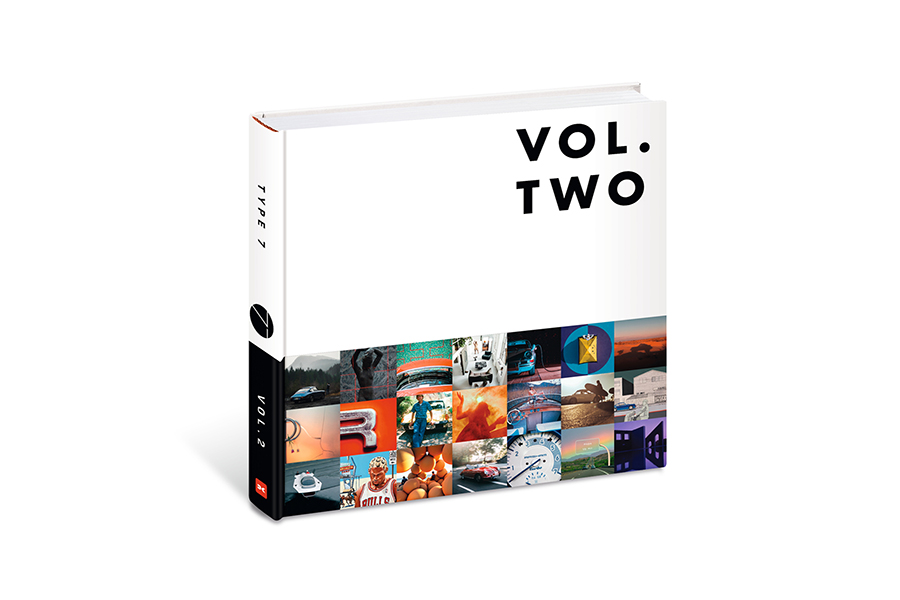 TYPE 7 VOL. TWO
For the driven. For the committed. For the lovers of perfection. For those who want nothing else but the best. For those that want to stay up to date and in the know. This is Type 7, a daily magazine that fuses a love of Porsche and those who drive them with an in-depth and detailed exploration of art, architecture, design and collector culture at large. Volume Two continues with new, original, and expanded versions of their favourite stories of the past year, all curated by the Type 7 editorial team.
Carolina Herrera Bad Boy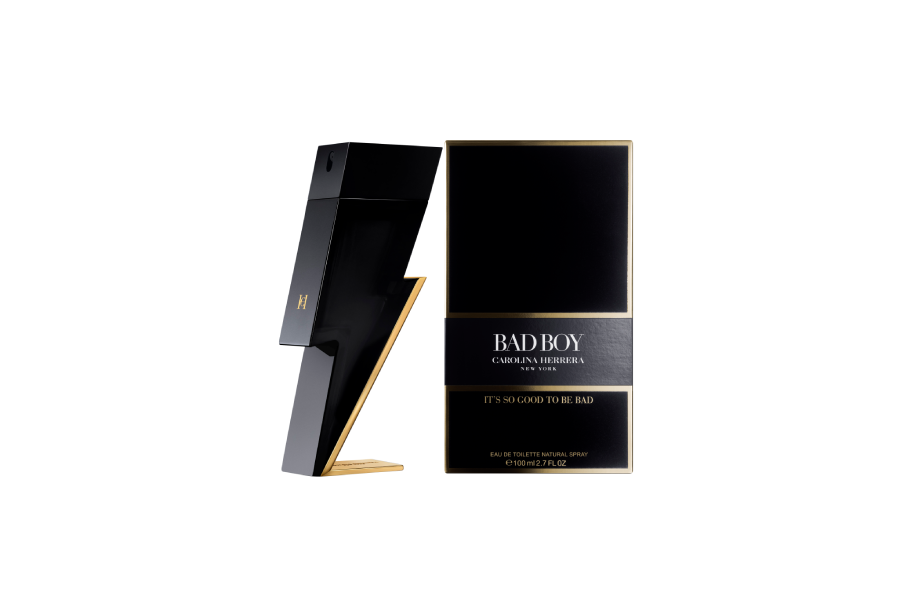 Even bad boys and girls get treated on Christmas Day. This fascinating fragrance brings out the eternal rebel in all that try it. If you're a rule-breaker, and you must be since you're so far behind on Christmas presents, then this lightning bolt bottle of Carolina Herrera's finest is for you – AU$ / US$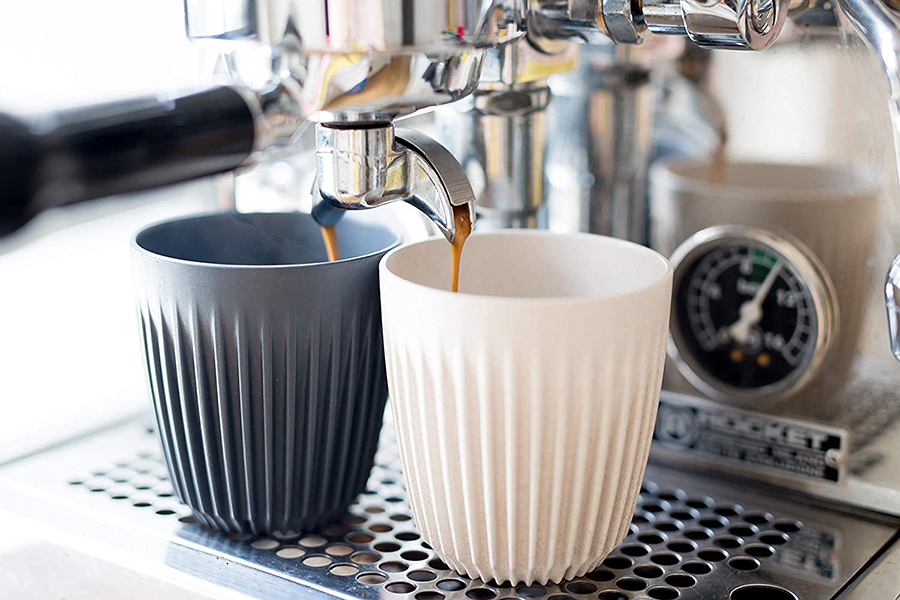 Huskee Keep Cup
It's the coffee cup made for, well, coffee drinkers. Whether you fill it up at home or the local cafe, this is the perfect on-the-go cup or just one to have nearby while you're curled up on the couch or working from home. If it's for you, for him, or another, buy it from the bush. The HuskeeCup features coffee husk a raw material, making it a delight to use with or without the lid – AU$19.95 / US$24
Buy it here (AU) Buy it here (US)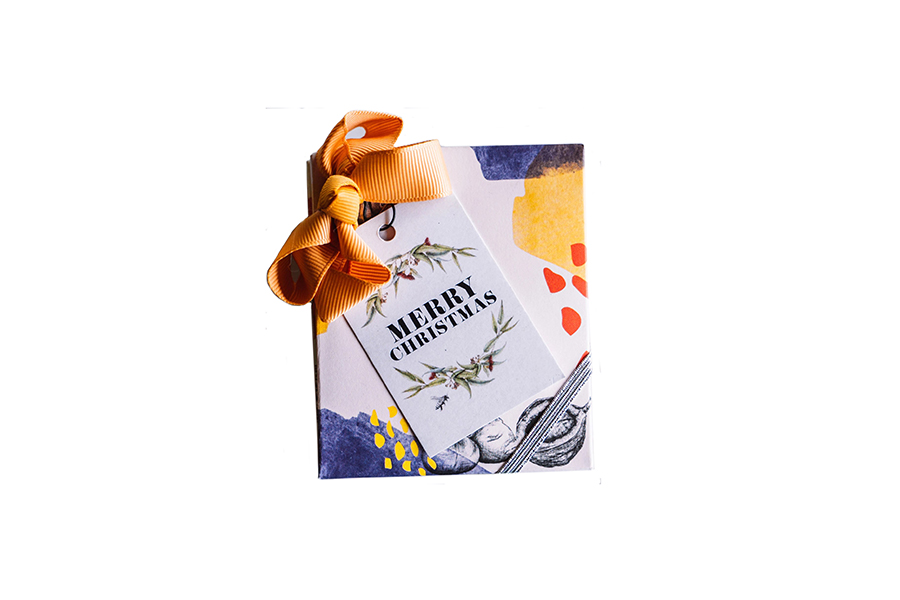 Deva Cacao's Christmas Gift Pack
It's filled with organic raw chocolate. And it's guaranteed to impress any chocolate lover. Each pack contains 3 x 35g bars of Deva Cacao organic raw chocolate, featuring Sour Cherry, Macadamia and Mint. Using Australian bush honey instead of sugar, these are some incredibly delicious choccies – AU$15.5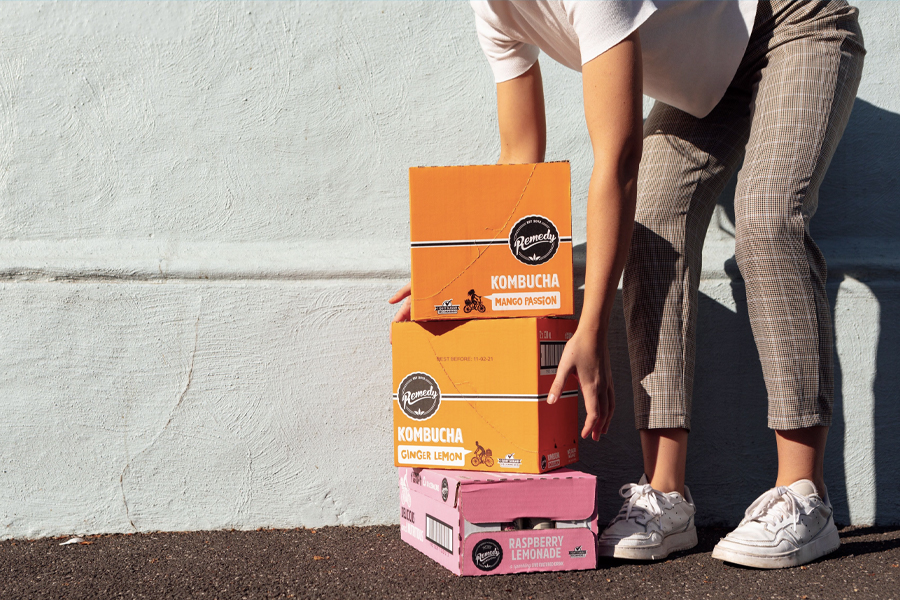 Remedy Kombucha Subscription
Got a Christmas wish to cut back on the calories? This year, you can treat your family or friends to some grade-A quality 'buch. With a Remedy subscription, they can cop the tasty treats delivered directly to their door. Treat them to a Remedy subscription and save 10% on a regular delivery, with weekly, fortnightly and monthly subscription options available.
---
Featured Video from Man of Many