Man of Many's Staff Favourites – 6 November 2021
We're not trying to put the pressure on you, but it's literally only seven more Saturdays until Christmas. Legit. That's less than two months. Where did the time go? Oh, that's right, 17 weeks in lockdown and the inability to leave your house! Nevertheless, the weekend has arrived and before you go bonkers with Christmas shopping, reel it in and think about yourself. We certainly are, and you can see why in this week's Man of Many Staff Favourites.
You'll also like:
Man of Many's Staff Favourites – 29 October 2021
Man of Many's Staff Favourites – 23 October 2021
Man of Many's Staff Favourites – 16 October 2021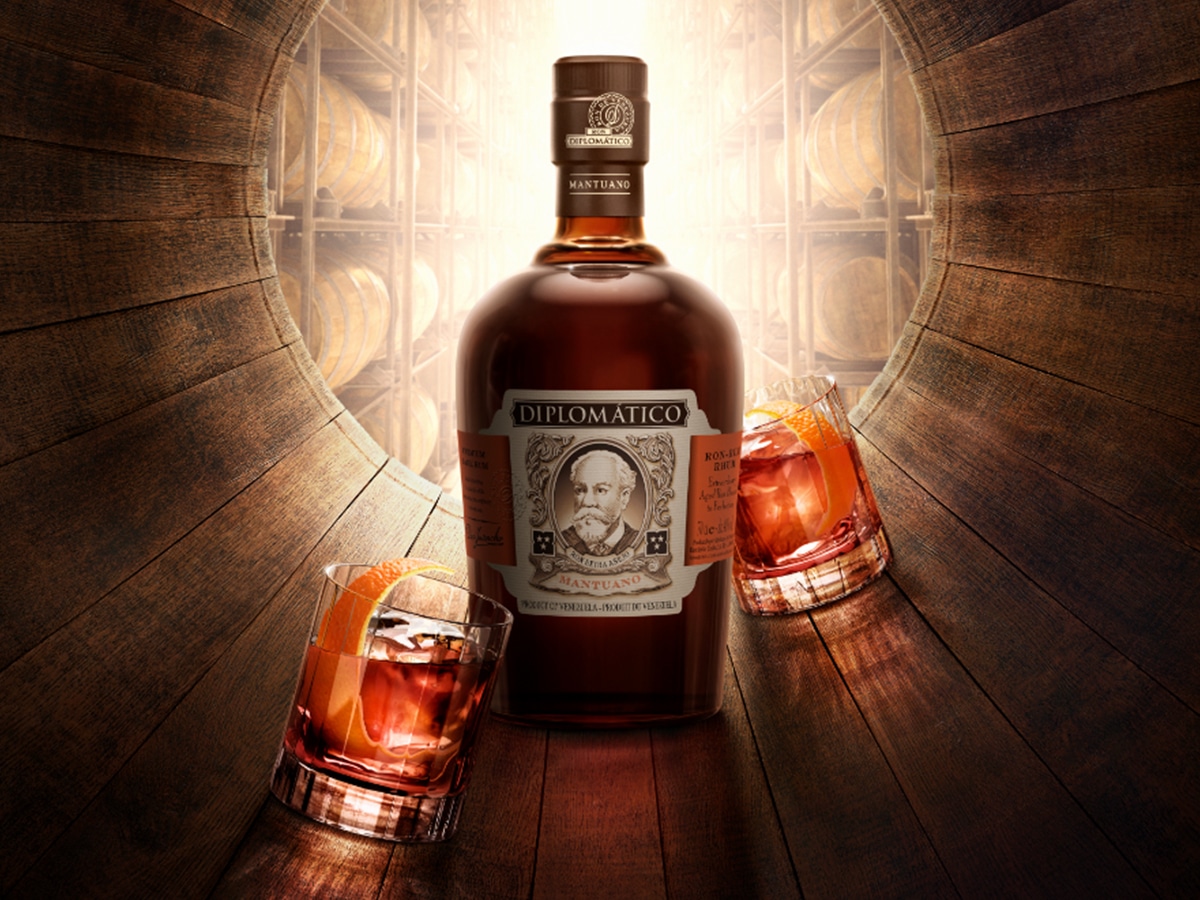 Diplomático Mantuano Rum
Nick Hall – Digital Editor
Growing up in Brisbane, my perception of rum was quite warped. The much-maligned fighting fuel was never something that really tickled my fancy, however, in my years away from the Brown Snake, I've realised it's not that I dislike rum, but rather, I had absolutely no idea what good rum was. Now I find myself dipping into the wide world of Venezuelan goodness, thanks to the legends at Diplomático.
The traditional distillery has just unveiled Mantuano, an ultra-versatile spirit that is ideal for cocktails. Seeing as we're slowly slipping into summer, I decided to test my hand at a cheeky piña colada. I'm no mixologist, but I've got to say, this one took the cake. The Mantuano has this certain earthy dried oak and spice to it, which lent itself perfectly to my amateur concoction. Heaven only knows how good it would have been done by someone who knows what they're doing.
My Muscle Chef Protein Muffins
In the return to the office post-lockdown, I've been trying to get my eating back on track, but the craving for sumn sweet can't be denied. The good news is that I'm no longer stuffing my face with ice cream, thanks to the new Protein Muffins from My Muscle Chef. I've previously chowed down on the ready-made meals before, but this is the first time I've indulged in the sweet treat section and I'm seriously impressed. Where other protein muffins and bars are dense and dry, My Muscle Chef has managed to create a product that tastes great while being super moist and loaded with 16g of protein. I'm a big fan of the Banana & Walnut, but at the same time, it's hard to go past chocolate as it truly is the king of all flavours.
To go along with the new protein muffins, My Muscel Chef has also dropped new meals, such as a Thai Beef Power Bowl, Chicken Fried Rice, Soy Beef, Teriyaki Chicken, Jamaican Jerk Chicken and a Vegan Pesto Pasta. Seriously good stuff.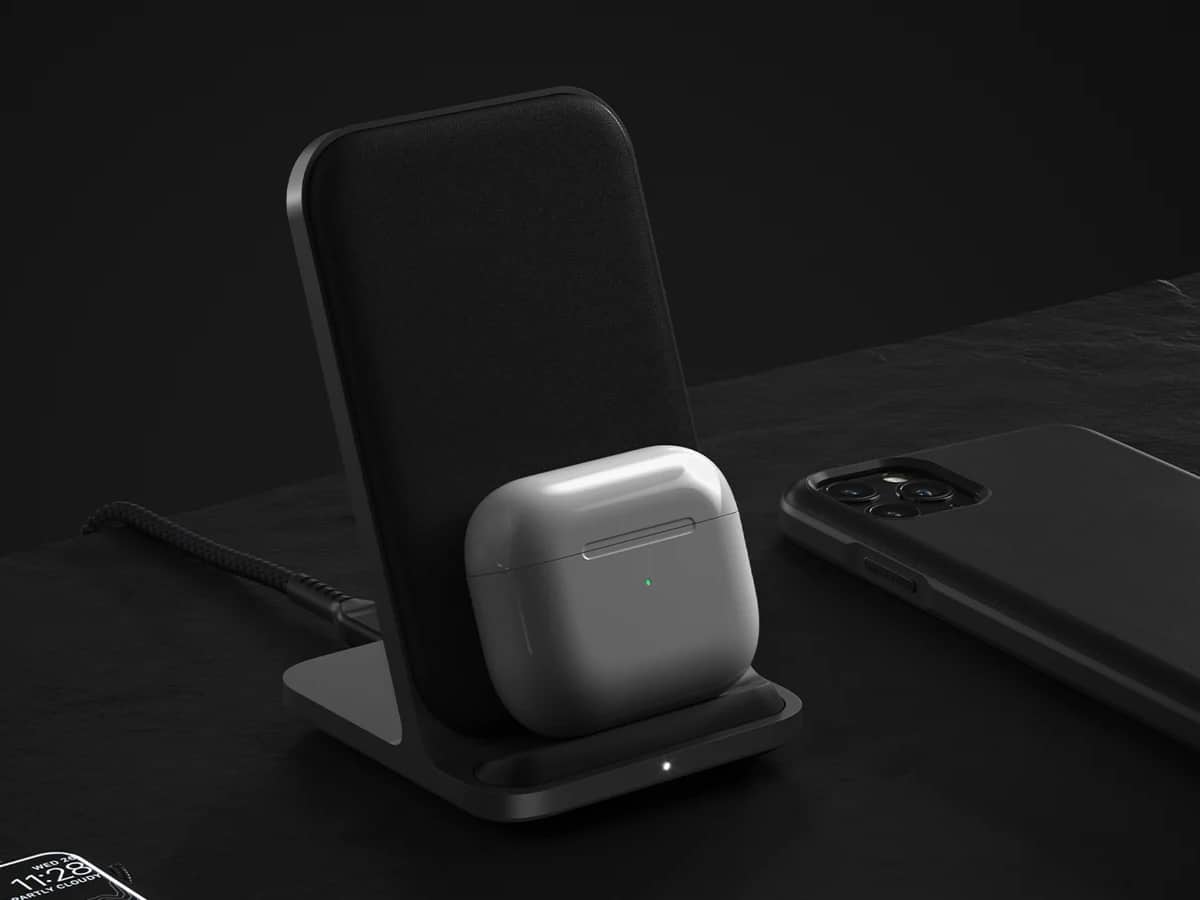 NOMAD Base Station Stand
Scott Purcell – Co-Founder
I recently set this up at my desk and it's one of the best phone stands I've used. Super high-quality, fast charging and it does exactly what it says on the box. The Base Station Stand also comes with a 2-metre braided USB-C cable and feels like a second screen next to your desktop for high convenience. No more fumbling with cables or chords and you can just pop your phone on it for a quick boost. Even better, it also charges other wireless charging items like AirPods.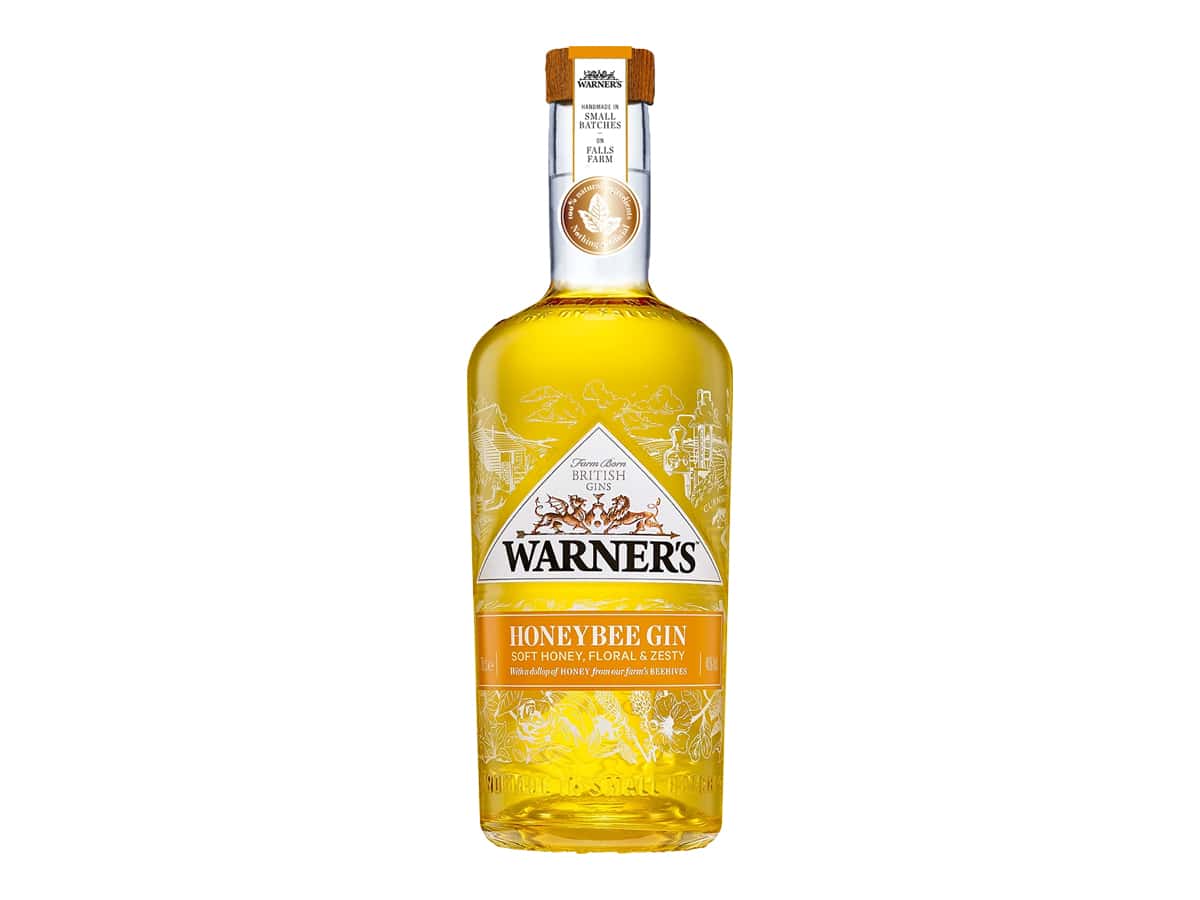 Warner's Honeybee Gin
Frank Arthur – Co-Founder
Hailing from the English Midlands, Warner's prides itself on crafting gins made using only pure, natural ingredients. In fact, they use water drawn from their own spring and they grow many of their own botanicals at their Falls Farm property in Northamptonshire.
Being a lover of gin, I jumped on the opportunity to try their Honeybee Gin now that it's available in Australia. Warner's ethos of ingredient purity extends to their honeybee gin, which is made with 28 botanicals and topped with honey hand-harvested from their own farm. When trying this gin I opted for their recommended serve with Indian tonic and sprig of thyme to garnish. The result was flavourful, well-balanced and refreshing.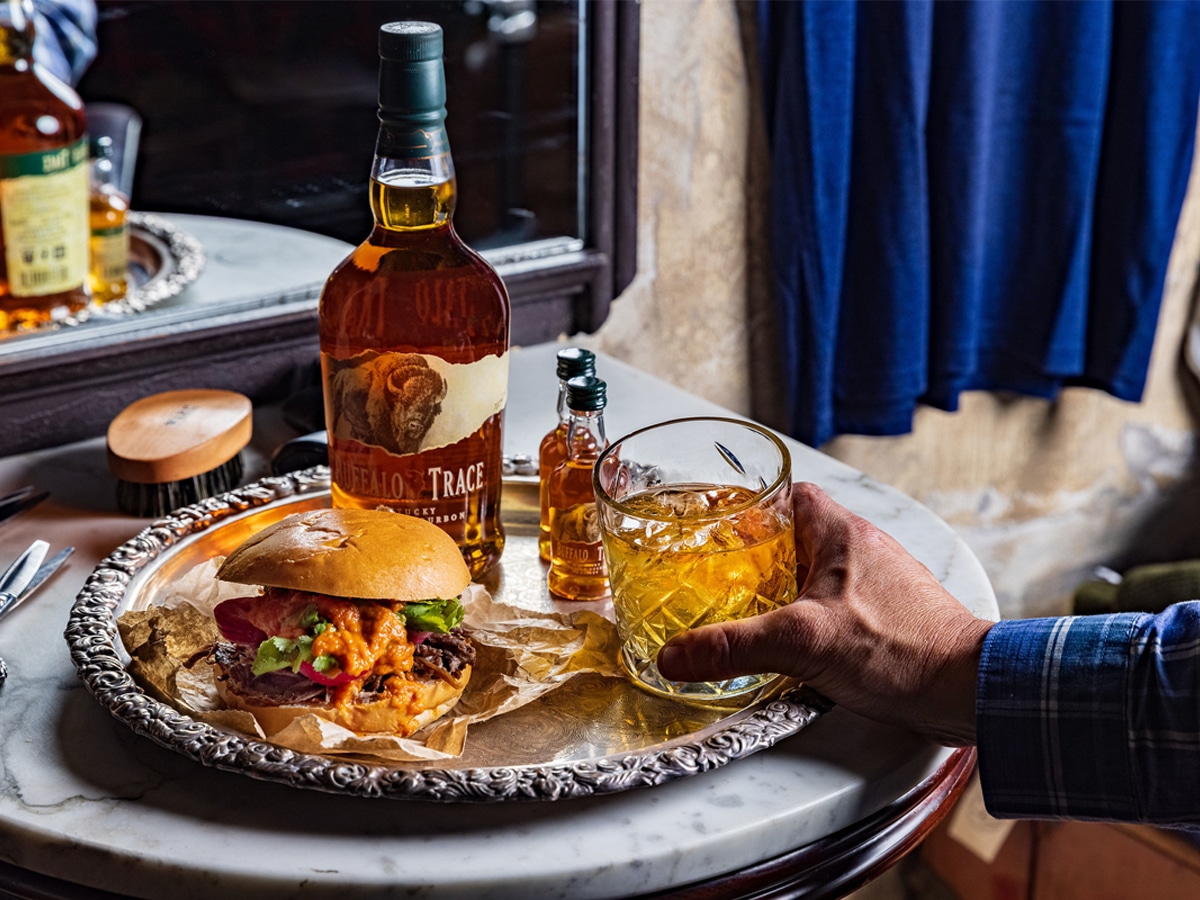 BBQ and Buffalo Trace at The Cut, Darlinghurst
Alex de Crespigny – Editorial Co-Ordinator
If I'm being honest, lockdown had me looking a little overgrown and a little out of order in more ways than one. It'd been a long time between drinks so it was time to treat myself to a little tender loving care. With that in mind, I booked in for a trim at The Cut in Darlinghurst for a holistic barbershop experience.
Hidden away in the back alley of the famous Red Lantern Vietnamese restaurant, The Cut is working hard to make our return to grooming as stylish as possible. Now, thanks to a collaboration with the irreverent Buffalo Trace bourbon, Mark at The Cut has designed a truly pious experience for the man in need of some self-care.
Whether you like your bourbon neat, on the rocks or built into an exquisite sour cocktail, relax to the soundtrack of Louis Armstrong on vinyl as Mark takes care of making you look, once more, like a presentable man. After the trim is over, peruse a selection of militant garments while Mark heads to the kitchen to whip you up a delicious bbq sandwich to be enjoyed at the laneway window while you drain the last drops of your drink.
Now, The Cut is not for the everyman. You won't receive a quick fade and sporadic scissor cut here. The Cut is for sophisticated men who know what suits them, what doesn't and wants to have an unpretentious place to relax and indulge the one time a fortnight that he takes care of himself. If this sounds like you, we can't recommend the Buffalo Trace experience enough. Available for $75, a cocktail, a haircut and a sandwich has never been more alluring.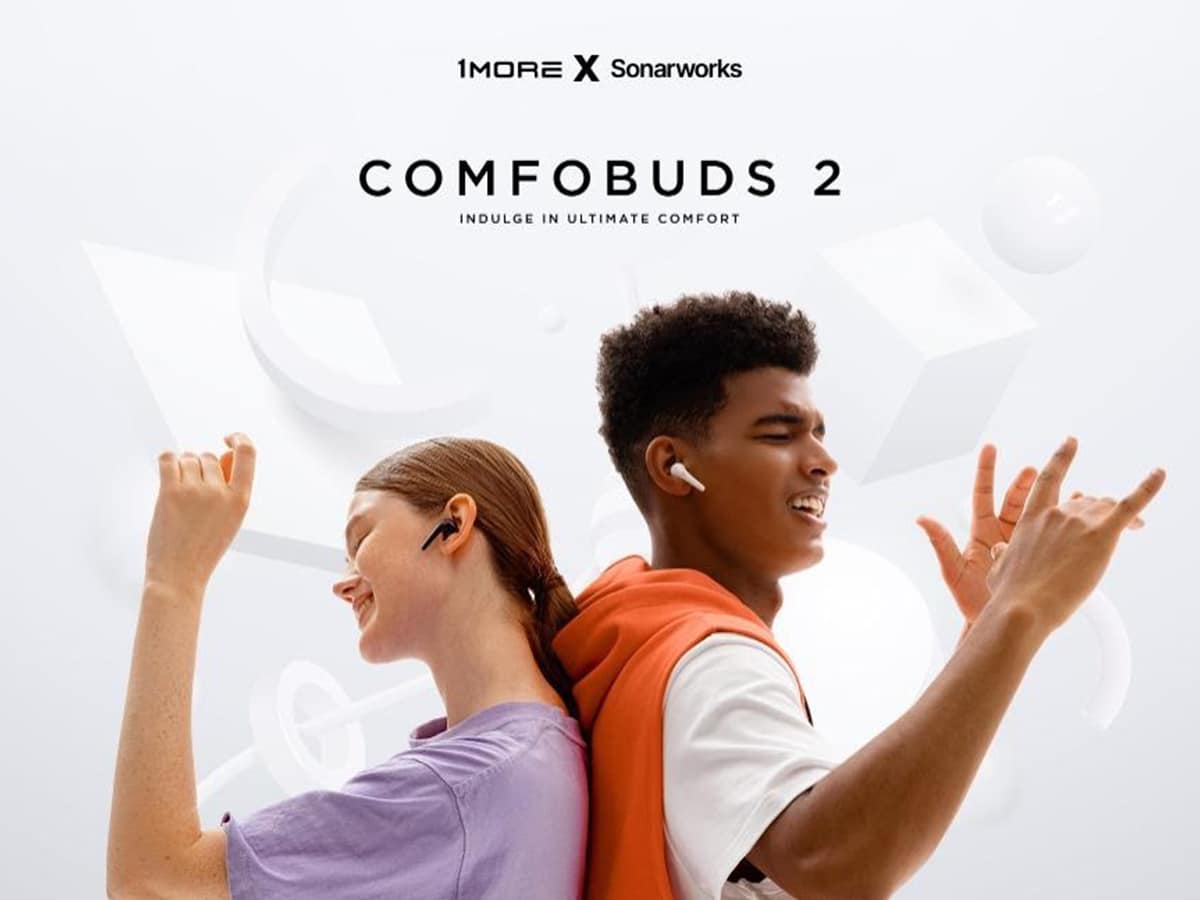 1MORE ComfoBuds 2
Geena Valos – Account Manager
1MORE is raising the bar from both a value and technical perspective with competitive products that offer superior sound quality, design, and functionality. The ComfoBuds 2 are engineered to create calibrated sound and not only this but with the latest generation technology from Bluetooth 5.2, longer battery life and is faster charging. When you consider the price point, you're getting everything you could ask for.
1MORE focuses on solving user experience problems and one issue is the semi-in-the-ear earbuds face, wireless or not. There is nothing worse than going for a run, working out in the gym, or running for the bus, and your earbud falls out. Avoid harsh plastic the ComfoBuds are fitted with replaceable soft silicone and antibacterial ear tips to guarantee you can listen anytime, any day, and anywhere. 1MORE ComfoBuds has got your back so go and listen to your favourite tracks without having to worry. -AU $59.99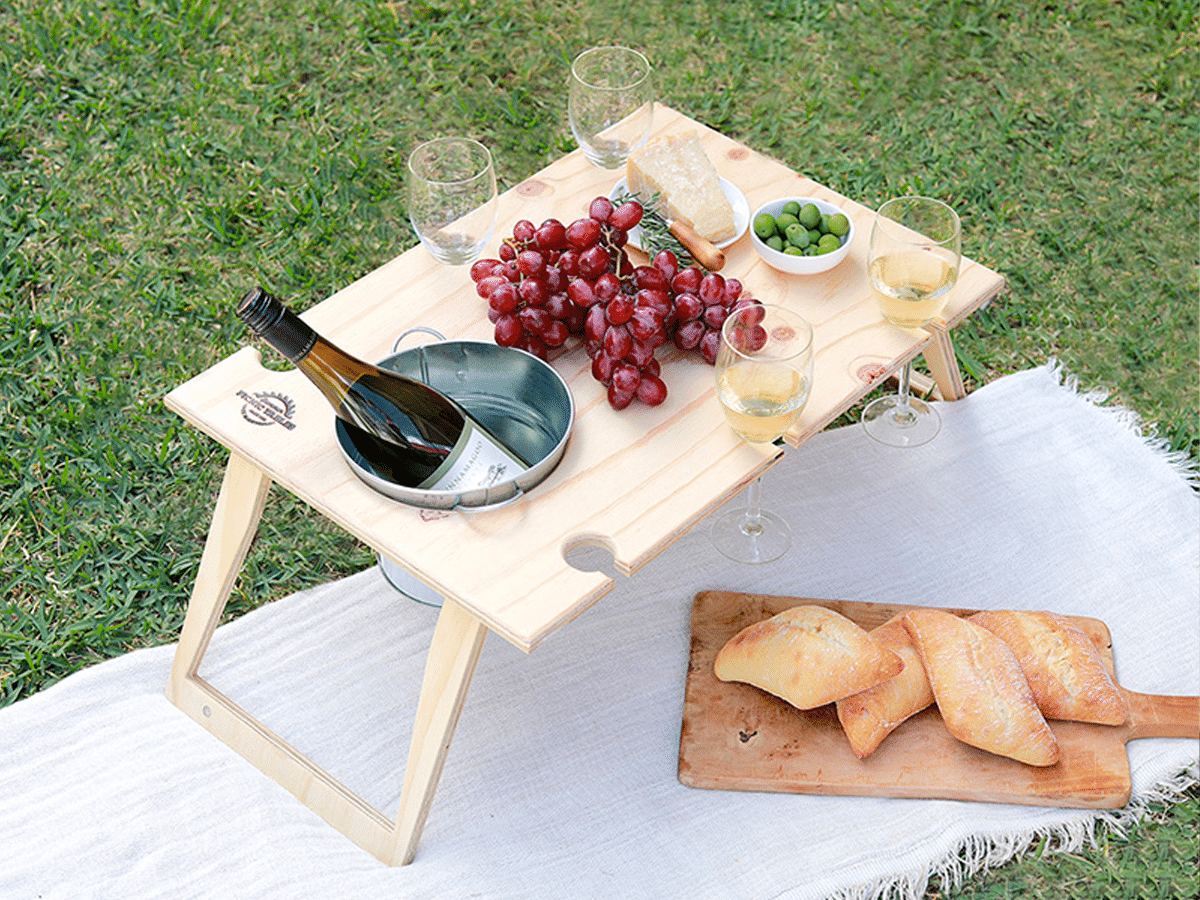 Summer Picnic Tables
Sam Mangioni – Staff Writer
Lockdown is over, the weather is warming up, and there's never been a better time to reconnect with friends in the sun. If you're someone who loves day drinks and overdosing on cheese (like I do), let me introduce you to your new best friend: Summer Picnic Tables. Whether I'm at the beach, the park or in the backyard, this company has completely revolutionised my outdoor get-togethers. Offering a range of products for various occasions, I'd personally recommend grabbing a Banquet Table, as it covers all bases. The deluxe folding Banquet Table can fit up to 6 people and comes complete with a bucket of ice to keep drinks cool and fresh. Through clever design, your food and drinks remain secure on the table, nullifying the threat of spillage and mess. If you're looking for something simplistic and stylish to upgrade your picnic experiences, I'd highly recommend purchasing a Summer Picnic Table.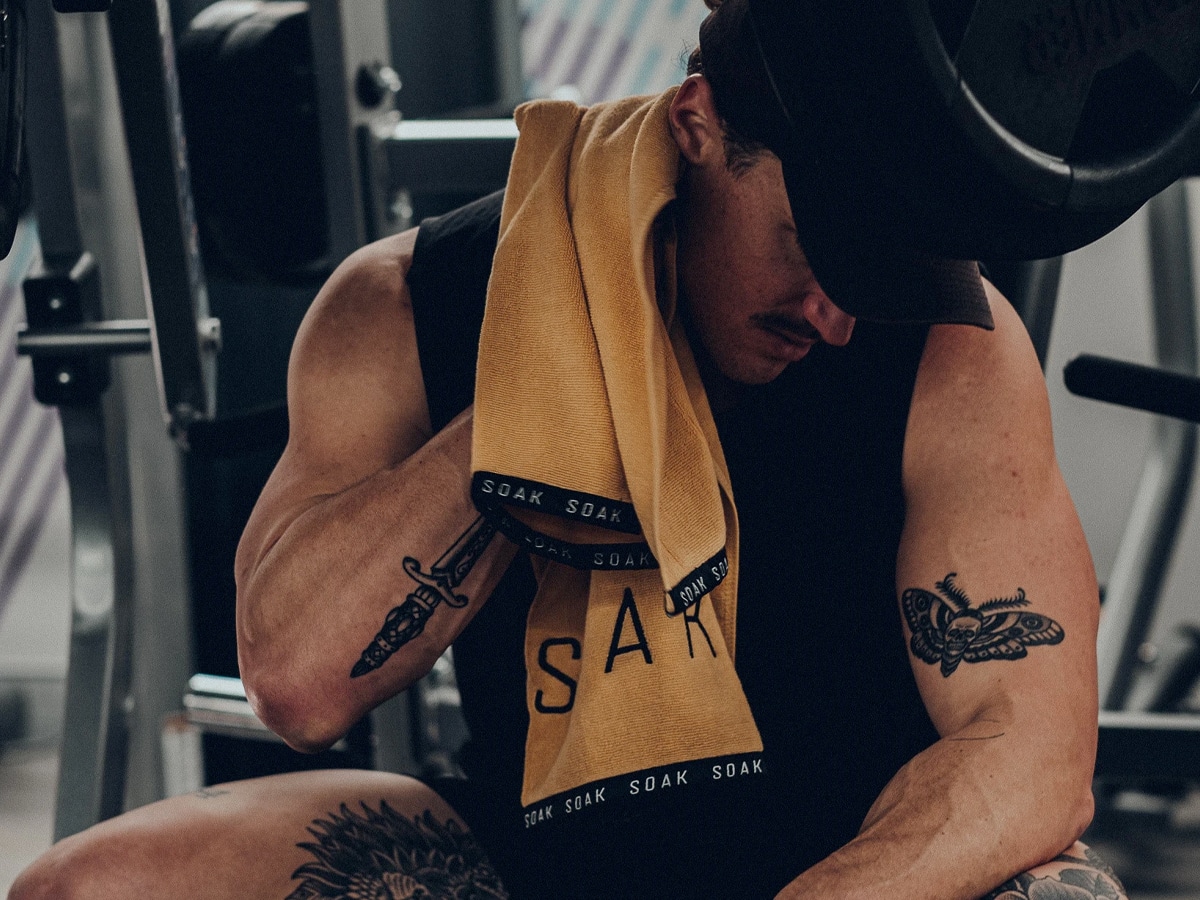 SOAK Sports Towels
Tim Fernandes – Sales & Partnerships Manager
Lockdowns are done and hopefully in the rearview forever, fingers crossed. Gyms are back open, and of course, they're placing a heavy emphasis on clean and healthy practices that everyone should be doing to keep us all safe; Vaccinations and hand sanitiser are obvious, wiping down your equipment after use is a big one and finally everyone should be bringing a towel to soak up all their sweat. A good quality towel makes such a difference, and the crew at SOAK have the best gym towels in the business.
Made from either waffle microfibre or 100% premium cotton, they're fast-drying, compact to carry whilst also large enough for the bench & mat, they have a corner zip pocket for your keys and gym card, a hanging loop for the change room and most importantly – They look mighty cool. You can see on their site there are all manner of sizes, colours and designs as well as multi-pack options at a discounted price. Summer is coming, fitness is on everybody's mind and these towels by SOAK are perfect for yourself or gifts for anyone sporty.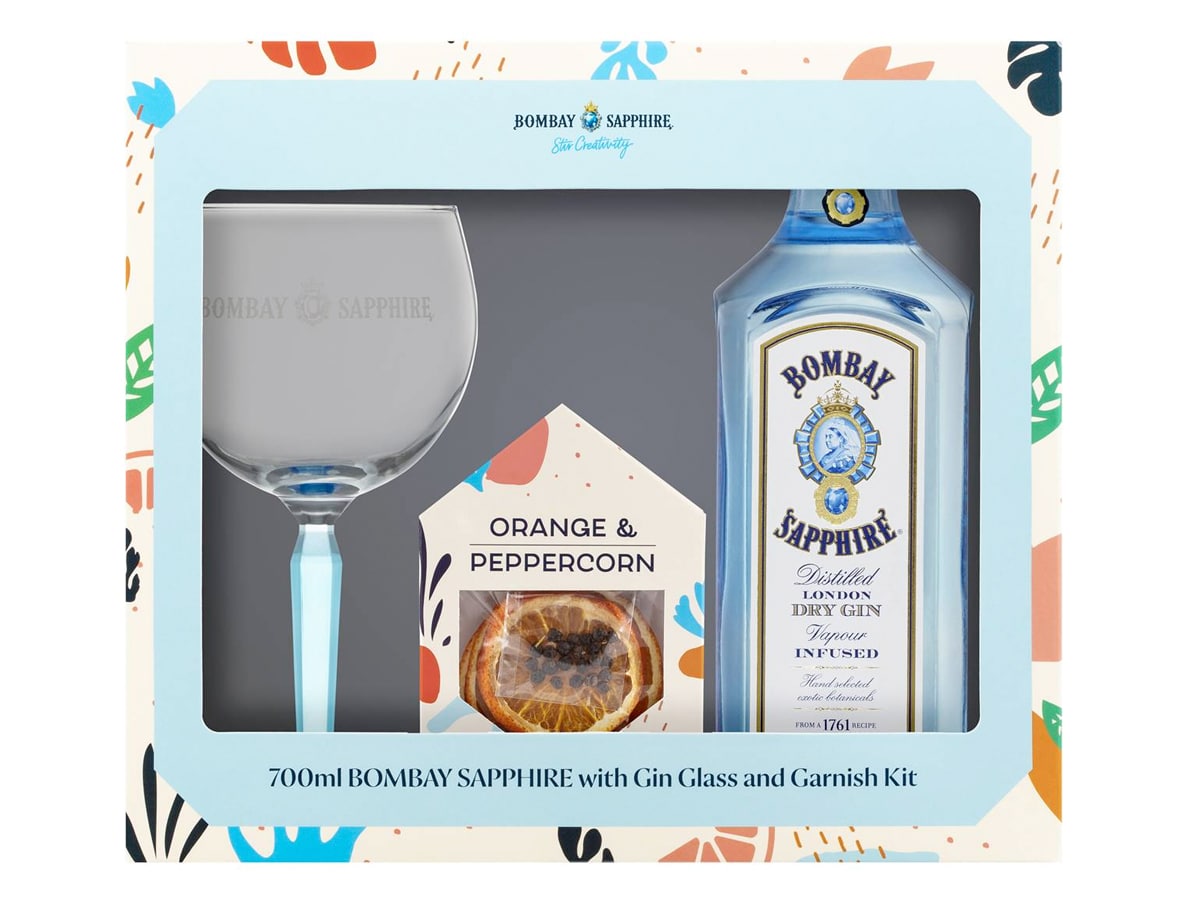 Bombay Sapphire Gift Ideas
Know a gin lover? With Christmas getting close, the world's most recognisable premium gin, Bombay Sapphire, have a few epic gift ideas that are guaranteed to please. For the cocktail lover, the "Bombay Sapphire Goblet Cocktail Twist Gift Pack" is a must-buy. It has a bottle of Bombay Sapphire premium gin, a delicious dehydrated orange and peppercorn garnish alongside a stylish goblet to serve. For any Christmas parties, Secret Santa's or times you want to impress with a quality bottle of gin, check out the Bombay Sapphire range with festive bows in bottle shops or online – Each bottle includes a neck tag QR code leading to an exclusive online Festive Cocktail masterclass.
The festive range includes their premium Bombay Sapphire gin, the very delicious Bombay Bramble (which is raspberry and blackberry infused gin) or Bombay Sapphire Sunset. A great opportunity to get creative and learn different gin cocktails. The last gift idea is the Fever Tree Gin & Tonic Christmas Crackers, there are 4 different crackers with different gins, the best of course is the Bombay Bramble paired perfectly with Light Mediterranean Tonic Water. The crackers are available from David Jones from mid-November.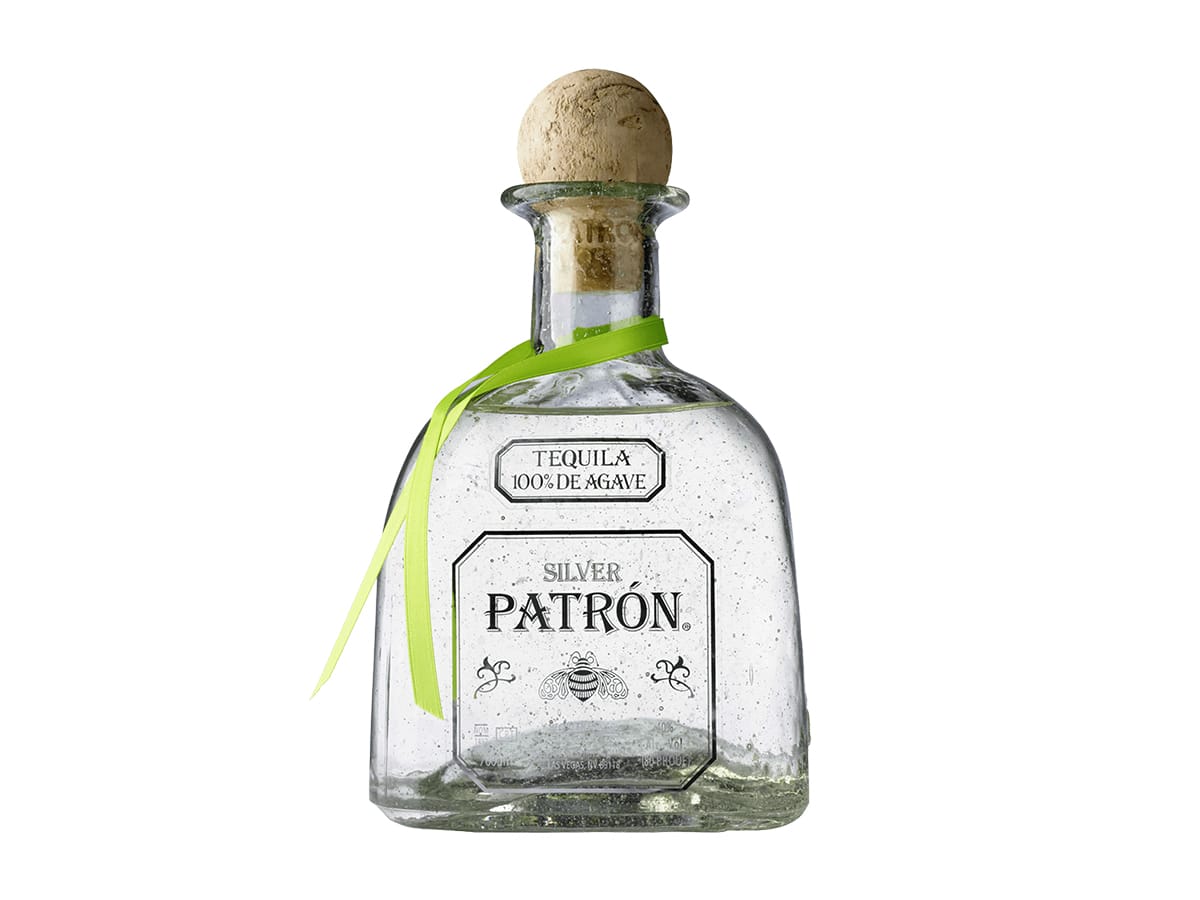 Patrón Silver Tequila
Ante Pedic – Agency Partnerships Manager
There's a lot of things we grow out of as we get older and fortunately for my sake taking shots of alcohol is one of them. The turning point came when I realised some were nice enough to actually sip on and enjoy, enter my Tequila of choice – Patrón. For me, I don't drink a whole lot these days so it's easy to justify spending a little extra on a bottle of Patrón because it's going to last me ages. Aside from that there's a tonne of great cocktails you can mix with Tequila, as well as food pairings which exist all over the internet for our benefit.