7 Ways to Boost Your Sex Life After Isolation
So, you're out of lockdown and back in the wide world of sexual endeavours, where do you begin? Chances are you're going to be a little rusty and with apprehension comes uncertainty, which could lead to some performance anxiety when you hit the big stage. Before you decide to get freaky with a new partner or reconnect with an old fling, it pays to do a bit of work on yourself.
You'll also like:
12 New Things Men Can Try in Bed to Spice Things Up
How to Take a Dick Pic that Women Actually Like
Sex Expert Explains 25 Pleasure Points Every Man Needs to Know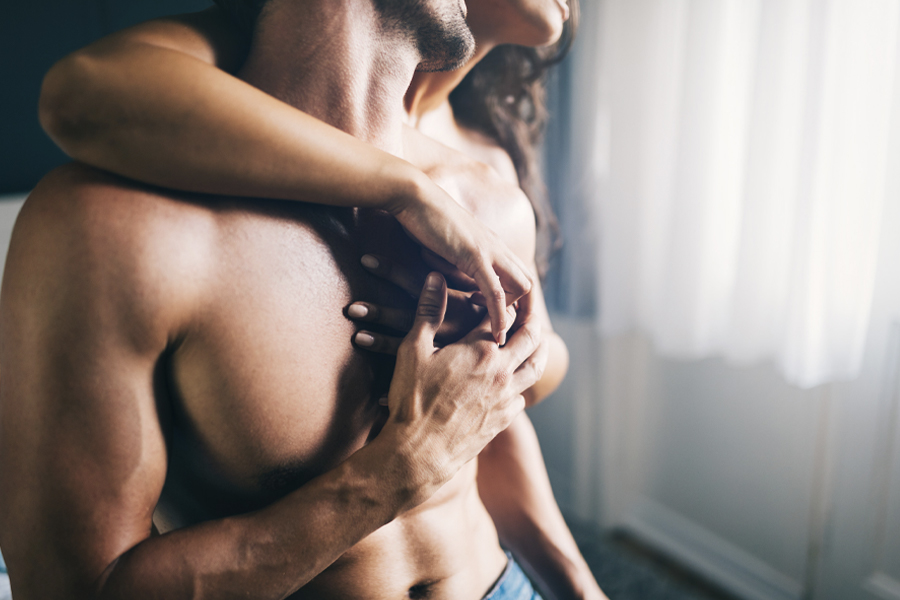 Getting your sexual game-plan sorted is critical to overall performance in bed; after all, you wouldn't run a marathon without doing a bit of training first. To help you get your strategy sorted, we sat down with Sammi Cole, a sexpert at Lovehoney, the global wellness sexual wellness brand to put together some helpful hints on how to get back on the horse.
"Whether you're looking to get back out there in the dating scene or reinvigorate your sex life with your partner, these tips are designed to boost your body image and self-confidence in your day-to-day life, which in turn will improve your sex life," Cole tells Man of Many. These tried and tested tips have been designed to get you up and active. Turns out, if you want to lubricate your lifestyle, it starts inside.
Here is a list of 7 ways to boost your sex life after isolation.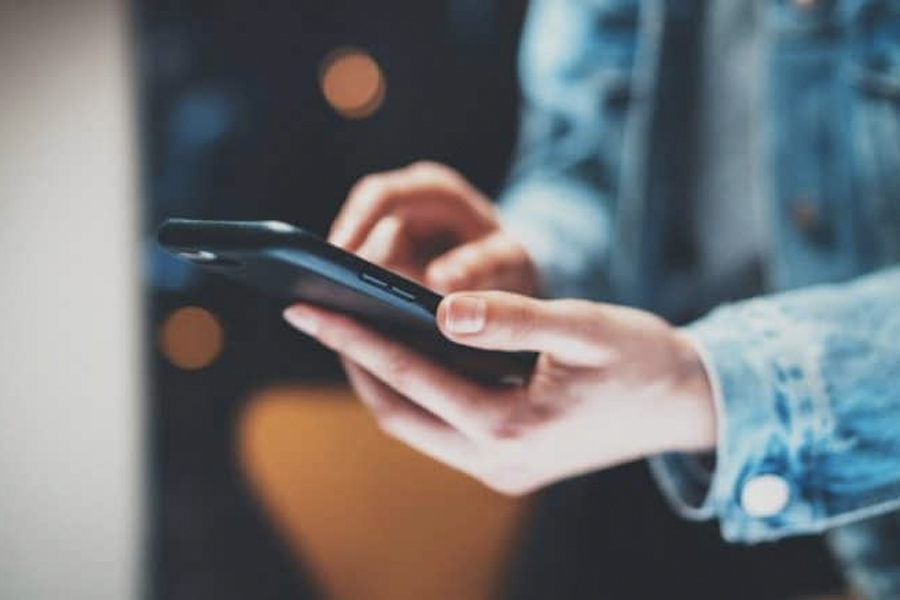 1. Edit Your Feed
Like all of us during the lockdown, you probably spent an inordinate amount of time surfing the internet, scrolling through the Gram and signing up for TikTok, but all those lip-sync videos probably aren't doing you justice.
"With people now spending more time scrolling through the internet, it's important to be scrolling websites, influencers and channels that have a positive impact on your life," Cole says.
According to Australia's National Broadband Network (NBN), daytime internet usage increased by 70-80 per cent in March, compared to figures in February. The Lovehoney sex and relationships expert suggests that rather than tuning out entirely, which we know is borderline impossible, giving your feed a spring clean can be a major boost to your sexual appetite. "Give your feeds a revamp by unfollowing accounts that you don't interact with, or don't have a positive reaction to," she says. "Instead, search for spaces that inspire you and bring you immense positivity. If you are struggling to decide which accounts to unfollow or mute, Instagram now lets you know which accounts you 'least interact with', just click on your 'following'."
One of the smartest things you can do to unlock your sexual happiness is to focus on sex-positive media; podcasts are a good place to start. Even better, you can enjoy them wherever you are, meaning you don't have to hide your screen from prying eyes on public transport. Cole suggests starting with entry-level podcast like The Hook Up, an Aussie radio show about all things sex and relationships, or Lovehoney's own Sexual Happiness Podcast.
"If you're still wanting more, search for forums or Facebook groups that are specific to you and your likes. There are plenty of general sex-positive ones, but also groups specific to sexualities or sexual preferences," she says. "Alternatively, if you want to cut down on your online life, as restrictions are lifted, use the time offline to reconnect with friends and family in person."
2. Focus on Self Love
No, we're not telling you to bump up those numbers, McConaughey-style, simply to focus on your own self-worth. Sexual gratification, while awesome, should not be your only sense of validation. Take the time to accurately groom yourself. Get a haircut, shave the beard and apply an active and consistent skincare routine.
It might sound strange, but hair, skin and nails are an excellent indicator of mental health. All these elements can be deeply impacted by increased stress, so it pays to put some effort into your body.
Now, we know we said this wasn't about getting your rocks off in a solo setting, but that can actually help too. "Sex and masturbation also have amazing benefits for your skin," Cole says. "During orgasm, your body releases nitric acid, which increases blood flow going to your face, giving you a fresh, after-glow effect."
There you go, who would've thought?
3. Confidence is Key
If you're heading back out into the wild world of dating after a few months off, it's easy to feel like a wounded gazelle on the Serengeti. Cole says the biggest turn-off for women is a man who lets his lack of confidence get the better of him. In a post-isolation world, it's even more important to get a handle on your awkwardness.
"The dating world has definitely changed considerably in 2020. The main thing for men to remember is to be confident and put yourselves out there," she says. "All single people have been in the same situation of being unable to meet new people over the last few months, so the good thing is, you're all in the same boat. Most people will be excited to be back on the dating scene and looking forward to meeting new people."
4. Plan Ahead
In the regular dating context, this means slipping a condom into your wallet, but in the post-isolation world, planning takes on a very different meaning. "In terms of the dates themselves, my main piece of advice is to plan," Cole says. "A lot of pubs and restaurants will have limits on capacity and the time you're allowed in there, so make sure you book a table."
But aside from simply shutting down if your favourite pub is at capacity, it might be worth taking things outside. After all, it's the first time you've been able to for quite some time.
"Australia is really beautiful in the winter and there's plenty of outdoor things you can do to ensure you're socially distancing," Cole says. "A nice coastal walk, a visit to a National Park or a picnic in a scenic spot are fantastic date ideas. Dating is all about the experience of meeting new people and having a good time, even if they don't turn out to be the love of your life."
5. Invest in New Toys
Look, we get it. Buying a sex toy for yourself might seem like you're giving up on the game entirely, but male sex toys actually have a few significant benefits. For starters, some toys can help you to achieve greater control of your orgasm, meaning you can last longer and perform stronger. Cole says for couples, there's nothing more exciting than whipping out a new toy and getting down to business.
"There are still many men out there who haven't explored sex toys to add to their solo pleasure, whether that be a Fleshlight Flight Pilot Male Masturbator, Desire Luxury Rechargeable Remote Control Prostate Massager or Desire Luxury Rechargeable Male Vibrator," she says. "They could be missing out as sex toys allow men to explore new sensations to heighten their pleasure and fully unlock their sexual happiness. Furthermore, it's important to make sure you're covering the health basics such as eating well, getting enough sleep and exercising to ensure you feel your best in the bedroom."
According to Lovehoney's best sellers list, the isolation period has been one of great exploration. Turns out quarantine has unlocked some positive sexual signs in all of us, with a massive increase in toys that embrace teledildonics. "These toys use super-connected WiFi or Bluetooth connection to link to another masturbator, for example, the We-Vibe Vector Rechargeable Remote Control Prostate Massage," Cole says. "These types of devices allow you to connect with your partner anywhere in the world and at any time, so they're perfect for when it's difficult to see your partner in person."
6. Write a List
Do you ever find yourself wandering through the supermarket aisles with absolutely no idea what you came in for? As we all know, you should always bring a list, and Cole says the same is true in the bedroom. "Exploring your likes and dislikes outside the bedroom is really important, as your mind isn't completely caught up in desire like it can be in the heat of the moment," she says. "Creating a 'Want, Will, Won't' list is really helpful when it comes to understanding yourself a little, and you can also swap with your partner/future partners so they can understand more about you, too."
According to the sexpert, there three categories can be characterised as;
Want – something that you love doing, or really want to try.
Will – something that you are happy doing if your partner(s) want to, or the circumstances suit you.
Won't – something that you are not happy doing, under any circumstances.
All you need to do is list sexual activities in the column where it best fits for you.
7. Sleep, Diet and Exercise
This one is a bit of a no-brainer. You're always going to perform better if you are healthy, happy and well-rested. "Getting adequate sleep, eating well, drinking plenty of water and exercising can really impact your sexual happiness," Cole says.
"Ensure you get plenty of sleep, eat heaps of fresh fruit and vegetables, drink at least two litres of water a day and relieve stress and release endorphins through some exercise. You know you'll feel great afterwards and if you're really lucky, you might even be rewarded with a coregasm."
We're not 100 per cent sure what that means, but we're willing to take the Lovehoney sexpert's word for it and give it a red hot crack.
Boosting Your Sex Life
While the isolation period may have some of you starved for attention, let's not forget the biggest stumbling block on your path to sexual gratification is you. How you feel about yourself, coupled with how well you prepare for life will ultimately play a significant part in your late-night escapades. It pays to put the work in outside the bedroom, long before you ever step foot inside it.
You'll also like:
12 New Things Men Can Try in Bed to Spice Things Up
How to Take a Dick Pic that Women Actually Like
Sex Expert Explains 25 Pleasure Points Every Man Needs to Know