Best Tinder Bios for Guys: Good, Simple, Funny
The best Tinder bios are good, simple, and funny. There's an art to writing them and getting in right can be the difference between a dud and a date. It's a fact that dating apps are no longer just something lonely people use. Nowadays, if you're single and don't have a Tinder profile, you're missing out. In fact, 46 per cent of online dating users are on Tinder, meaning there is more competition than ever.
The key to getting yourself in the arena is nailing the first impression and that means looking at our list of the best Tinder bios for guys below.
RELATED: Now you've got a tinder-bio, check out these pick-up lines.
Best Tinder Bio Examples
The best Tinder bios are a mixed bag, so we're breaking them down into categories below. While the general rule is to be open and honest, you can find success by stepping outside of the box. All have the goal of capturing your potential match's attention.
Good Tinder Bios
Pros and Cons, then fill out your favourites.
Two truths and a lie: I'm very flexible. I once won an eating contest. I've got enormous feet.
Hello ladies, look at the last guy you matched, now back at me, now back to the last guy matched, now back to me… you know the rest.
The last time I was someone's type I was donating blood.
I love adventure – I'm a traveller keen to explore new ground
Flirty Tinder Bios
The square root of 69 is 8.3066238629 so Drake wasn't wrong, he just rounded very lazily.
I'm a homebody. I've got the home if you've got the body.
The only fabric I wear is husband material.
Please send your resumes and cover letter to *insert email* as to why you think we'd be a good match.
Elite Tinder Bios
I don't have covid.
"Would I rather be feared or loved? Easy, both. I want people to be afraid of how much they love me.
Looking for someone to share a Netflix account and a fifty-piece McNuggets with.
I spend a lot more time than I'm willing to admit thinking about, at what point does warm bread become toast?
Would you rather live on the beach or in a cabin in the woods?
Make friends first, make sales second, make love third. In no particular order
Funny Tinder Bio Examples
I have a fear of speedbumps, but I'm slowly getting over it.
My mom says I'm the funniest person she knows
I've learned that life is one crushing defeat after another until you just wish Flanders was dead.
I just want to be friends, plus a little extra. Also, I love you.
I'm the guy your parents warned you about – A van-opening candy salesman.
I can't promise you the world, but I can promise to buy you tacos every Tuesday.
I think the movie "Cars" has so much appeal because the cars speak to one another. You don't get that with real cars.
No question about it, I'm ready to get hurt again.
Cute Tinder Bios
Am I cute? No. Do I have a nice personality? Also, no.
'She's All That' is the ultimate Rom-Com. Change my mind.
When you're a kid, you assume your parents are soulmates. My kids are gonna be right about that.
Two reasons to date me; you'd be the good-looking one, please.
I am not a fan of cheesy pickup lines, but I can show you a gouda time.
Cute enough to take your breath away, smart enough to bring it back (great for doctors).
Simple Tinder Bios
If life is like soup, I'm a fork.
I always root for the underdog.
My dad's credit card has a very high limit.
Just on here to find my Tinderella.
I can do a mean Gollum impression.
Looking for a future ex-wife.
Just trying to find my other half.
Witty Tinder Bios
Hotel? Trivago.
I once broke up with someone for not offering me pie.
My mom can probably take us there if your mom can pick us up.
If you ever feel bad about yourself think about how some people pay for Tinder.
RELATED: Wondering what to say on Tinder? We asked an expert to find out the best things to say.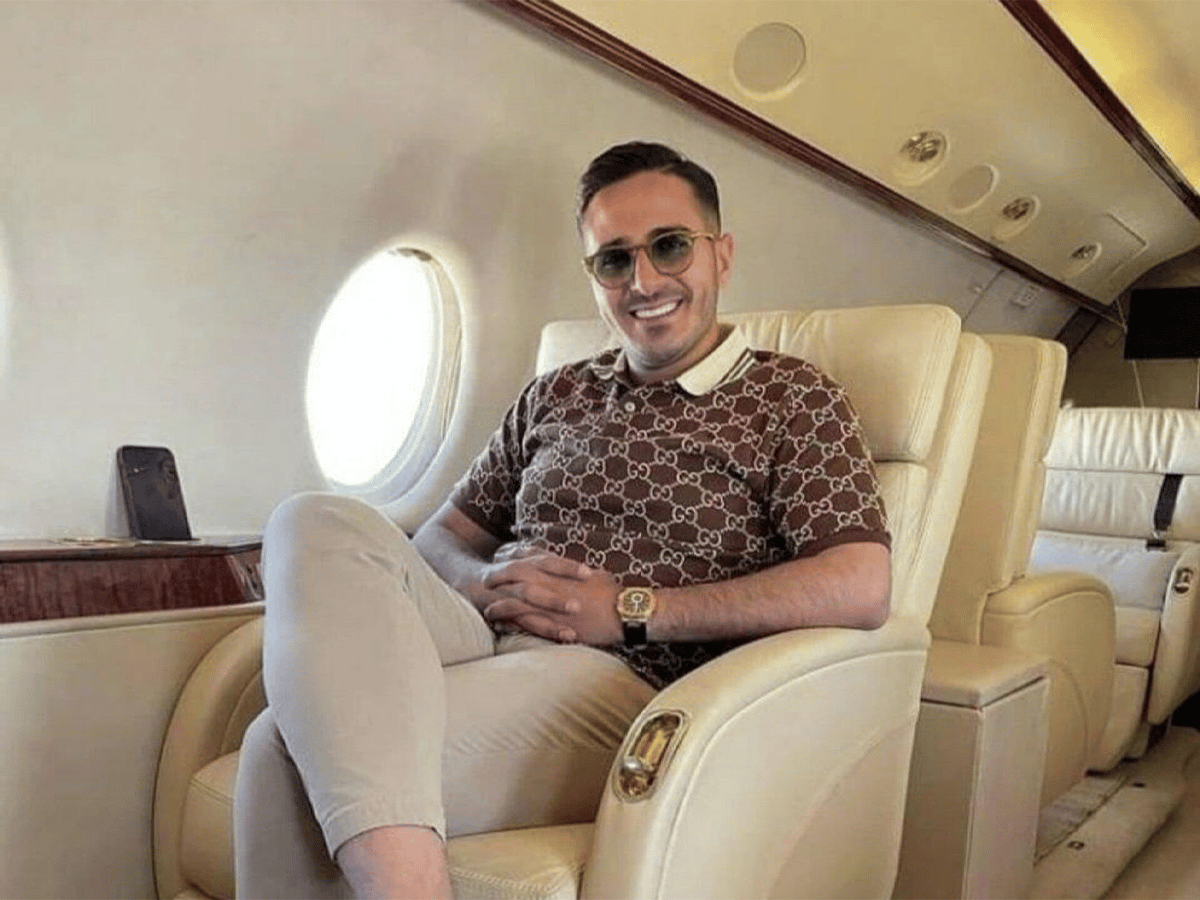 How to Write the Best Tinder Bio
Whether you've got a way with words or you're just barely literate, nailing the prose is critical to upping your potential matches. Having a suggestive Tinder bio can make you seem mysterious or creepy depending on how you phrase it. We recently spoke to Papri Dev, Senior Director, APAC Communications Lead at Tinder to figure out how to get more matches, find the best examples and make the best first impression..
"Mastering the perfect and most authentic Tinder bio is not the easiest of tasks," Papri Dev tells us. "Think of your Tinder bio as a preview to your autobiography. It offers potential matches a taster of who you are. The most successful bios that get the most swipes are unique, authentic and really tell your story."
The Tinder director has worked with her team to identify the key trends shaping success on the platform, consulting relationship experts and revered swipers for their advice. And as you can probably expect, when it comes to the best Tinder bios for guys there's a lot to consider.
---
Featured Video from Man of Many
---
"Tinder at its core is a social discovery platform, and every swipe or match on Tinder represents the possibility of starting something exciting – whether it's an epic friendship, crazy adventure or a heartwarming love story. And it all starts with your profile and bio," said Dev.
"Writing a good Tinder bio is the key to attracting quality matches. What you've written in your bio can deepen the initial attraction and inspire someone to message you and start that initial conversation, instead of matching and moving on."
According to the dating and IT expert, there are some specific rules to getting your bio right. Simple, straightforward and effective, Dev's guideline reveals the key to crafting the best Tinder bio, as identified through research. According to the spokesperson, Tinder has spoken to countless relationship experts and users to find the secret to having a good bio.
Top Tips to Remember
These are the expert tips for writing a good Tinder bio:
| | Top Tips to Write a Good Tinder Bio |
| --- | --- |
| Honesty | Be honest from the get-go and list your intention – Are you on Tinder to make friends? Let your potential matches know why you're on Tinder and what you're looking for. If you're not entirely sure and want to see where your Tinder journey takes you, I would still encourage you to spell that out instead. |
| Tell them your delights and dislikes | Share something more personal to you, that gives people a better idea of who you are. Are you a big adventure junkie that goes abseiling and hardcore four-wheel driving? Or are you more the indoor kind who binge-watches all three Lord of the Rings movies over a box of Dominoes' classic Hawaiian? Let them know! It helps break the ice and allows people to swipe on the basis of shared interests. Don't worry about the routine details (where you live, work etc.), Tinder already lists those for you so use your bio as a place for your personality to shine. |
| Ask open-ended questions | Something that almost always works is leaving an open-ended question at the end of your bio. It gives your matches a place to begin a conversation with you. We know starting a conversation is difficult and small talk can be cringe-worthy – this way, you give your matches the chance to say anything but 'Hey, lovely weather outside'. |
| Grammar | Lucky for you, autocorrect will do all the work, but it is still worth running a quick spell check, and making sure you have the right "your" and "you're" (one of my pet peeves). |
| Music | Music is the #1 passion and interest that means the most to Aussie Tinder members. Whether it's your favourite album of all time or the song you have on repeat at the moment, this in-app feature is another window of opportunity to meet someone who will be your next karaoke partner. |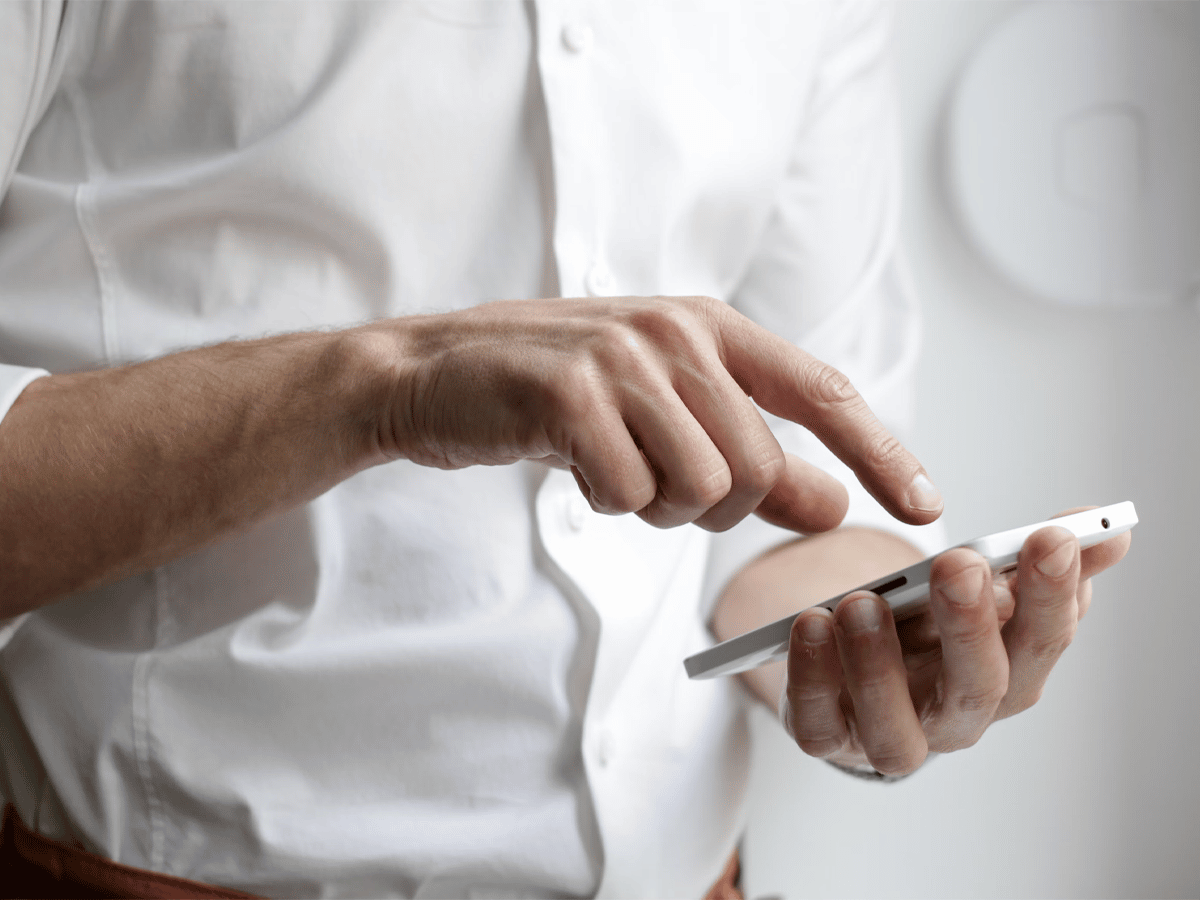 Common Tinder Bio Mistakes
Online daters know that getting your bio right is one of the most challenging aspects of your overall Tinder profile (it's probably why you're reading this very article). Navigating the minefield that is online dating can lead to some embarrassing results, as you would have seen in your swipe travels. According to Dev, you can safeguard yourself against shame by following some general rules.
Top Tips to Avoid
Here's what you need to avoid in your Tinder bio, along with some examples:
| | Common Tinder Bio Mistakes |
| --- | --- |
| Don't leave your bio blank | For your Tinder bio, Google is not your friend nor is it an overused line. Look to have conversation starters built into your bio. |
| Steer clear of clichés | For your Tinder bio, Google is not your friend nor is an overused line. Look to have conversation starters built into your bio. |
| Avoid generic descriptions | Specifics matter! For example, instead of labelling yourself as a "foodie," talk about your favourite restaurant or cuisine. Not only do you need to stand out from everyone else who also loves those things, but also attract those who share that specific aspect. This strategy also gives your match an easy idea for a first-date spot. |
| Cover up that chip on your shoulder | Don't use your bio as a place to vent your frustrations if something didn't pan out the way you expected, whether somebody didn't message back or didn't look exactly like the filtered photos they've posted. |
| Dating app discomfort | There's nothing embarrassing about being on a dating app however I find that people are still saying "I'll lie about how we met" or "I can't believe I'm on here." Everyone is on Tinder for a reason, so try not to make them feel bad about it as well. |
| Judgmental Requirements For Your Matches | Saying what you don't want in a match could be limiting your opportunities. Stating that you're not interested in short guys or that you prefer redheads or that you're only looking to date someone of a specific education level is close-minded and will result in prospects who don't fit the bill swiping left on you. Whatever you think you want, things might change when you connect with the right person. Be open to dating outside of your type and you might just be surprised. |
Your Tinder FAQs Answered
What should I put in a good tinder bio?
The key to crafting a good Tinder bio is honesty. Share some interesting insights into who you are as a person, including your favourite hobbies, what makes you unique how a potential match may fit into your life.
Do Tinder bios actually matter?
Your Tinder bio is the opening interaction for a potential match. According to Papri Dev, Senior Director, APAC Communications at Tinder, writing the best Tinder bio is the key to attracting quality matches. What you've written in your bio can deepen the initial attraction and inspire someone to message you and start that initial conversation, instead of matching and moving on, so it's important to get it right.
You'll also like:
---
Featured Video from Man of Many