8 First Date Tips According to an Expert
Alright, so you've managed to muster up the courage to go on a first date – well done! But now, for the hard part, the actual date. We know how much pressure you may feel there is riding on that first, nervous encounter, but there are some things you can do to ensure it's as smooth sailing as possible.
We asked the Award-winning Sexologist and author of the book "The Sex Ed You Never Had," Chantelle Otten, to give us a little dating insight and bring you the best first date tips! Without further a do, let's check them out.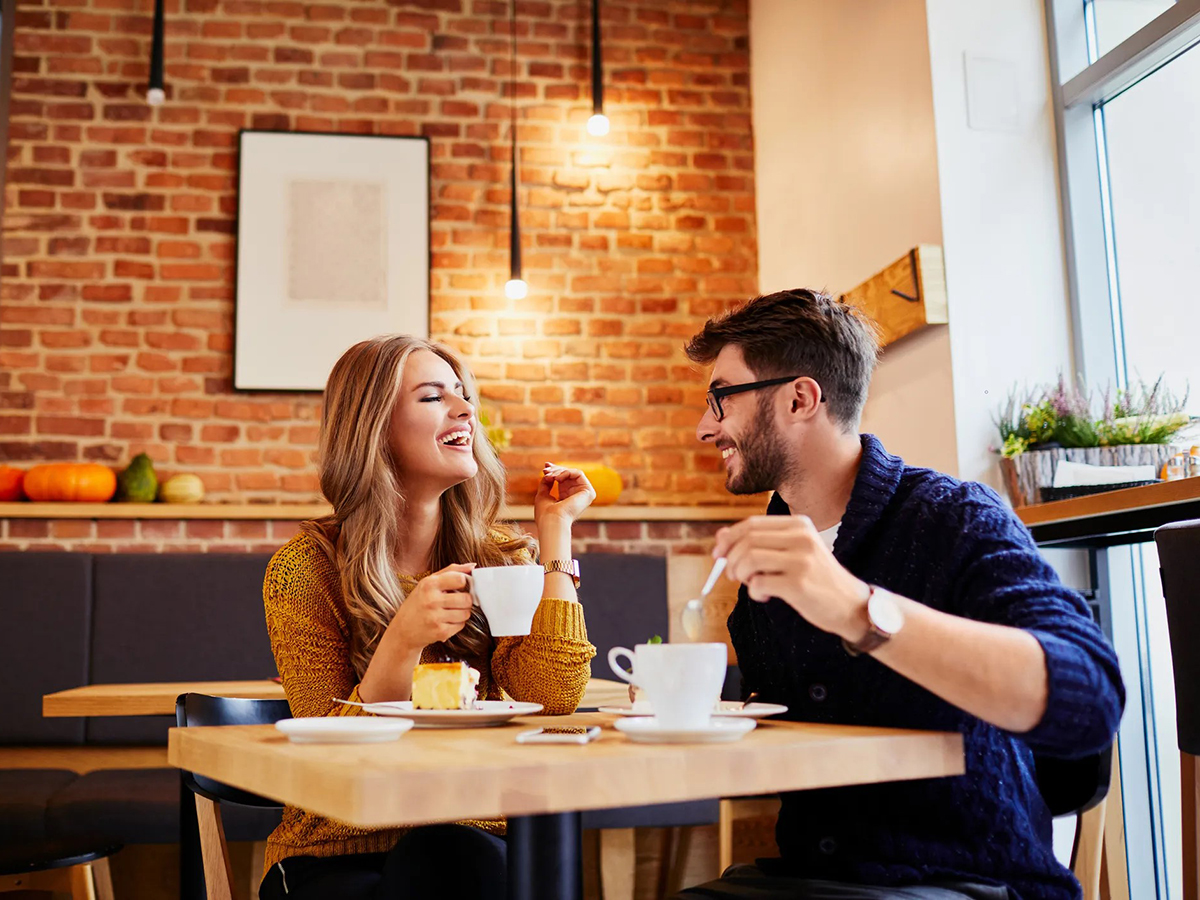 1. Location, Location, Location
Location can make or break your first date. Unless you have a particular activity in mind, Chantelle recommends choosing somewhere that is relaxed and not too niche.
"An extravagant dinner date to kick things off can be a little intense for some, but a walk by the beach or a casual meal at the pub can ensure you're able to get to know the person and a casual setting. Think of a location that can fuel connection, intimacy and drive conversation and always remember to choose locations that make you feel safe and comfortable," she said.
Other places to try include a bar or a coffee shop, as they can have a nice vibe and are the perfect places to have long, uninterrupted conversations. It's best to avoid fancy restaurants and super-romantic locations on your first date, as it can make it feel high-pressure or like you're already on your 67th date! A bar of a coffee shop also makes it easy to leave after one drink if you're not feeling it. Or, if you're hitting it off, you have the option to stay for a few more drinks.
Best Bars in Sydney Best Bars in Melbourne Best Bars in Brisbane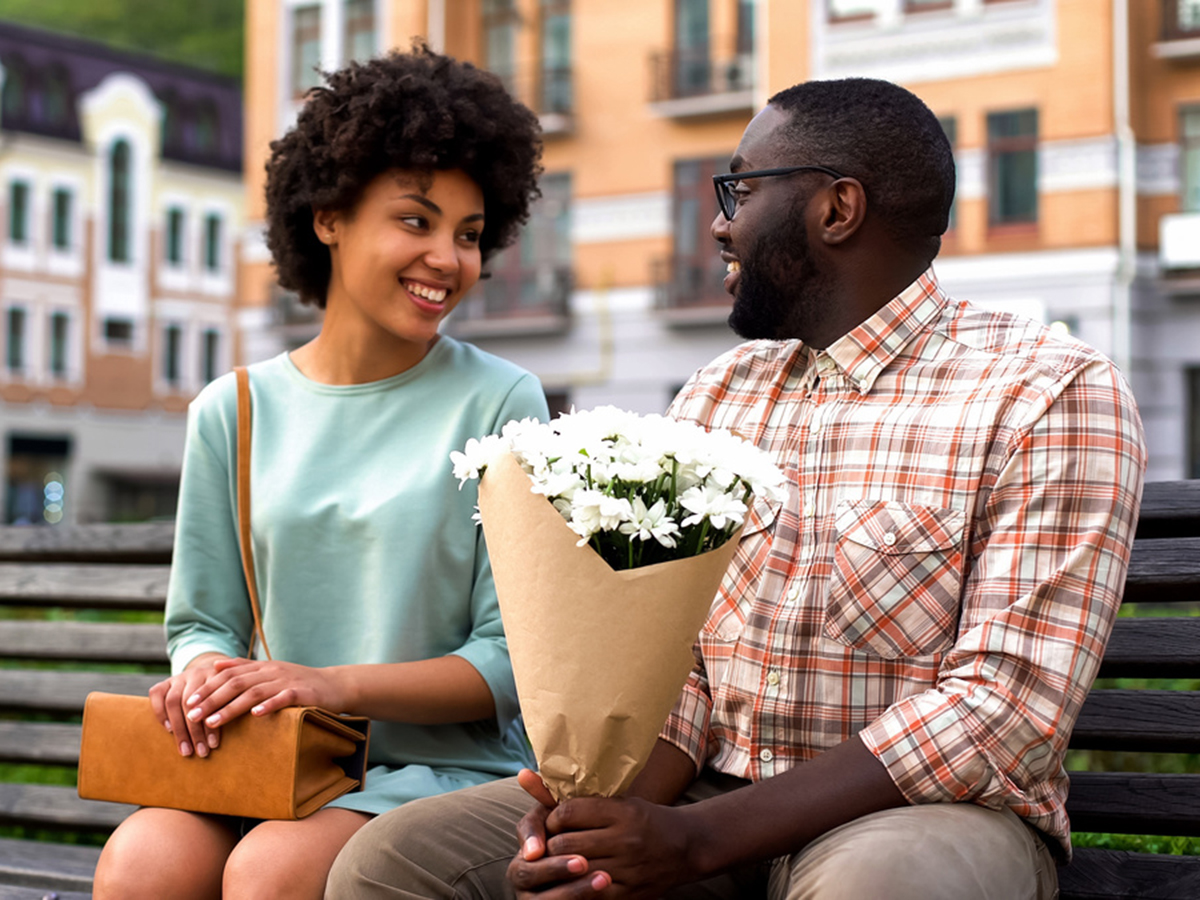 2. Get Your Mind Right
Getting your head in the right place before your first date can be the hardest part. You need to approach the date confidently, but ensure you're not acting too cocky. The best way to approach the first date mentally is by treating it as you would meeting any person for the first time, but getting your mind right can be harder still. Luckily, Chantelle has a few tips to help get the edge off.
"If you are dipping your toe back into the dating game, it can be super nerve-wracking to get on a dating app and even more so, to organise a meeting up in in-person. If you feel like this, you're not alone, Bumble actually did some research on this at the end of last year – they called it the rise of the cautious dater, and it's not surprising that many Aussies feel a sense of anxiety about dating, particularly post-pandemic," she said.
"The best way to get in the right mindset before a date is to make time for you in the lead-up. Make a pre-date playlist, take your time getting ready – wearing something that makes you feel amazing will arm you with the right energy for your date. If you are still feeling nervous – fake it until you make it! Chances are, your date is feeling the same way."
Meeting new people is exciting and nothing to be nervous about. If you get along, great. If not, well, at least you got to meet someone new and had some interesting conversations.
If all else fails, try one of these meditation apps.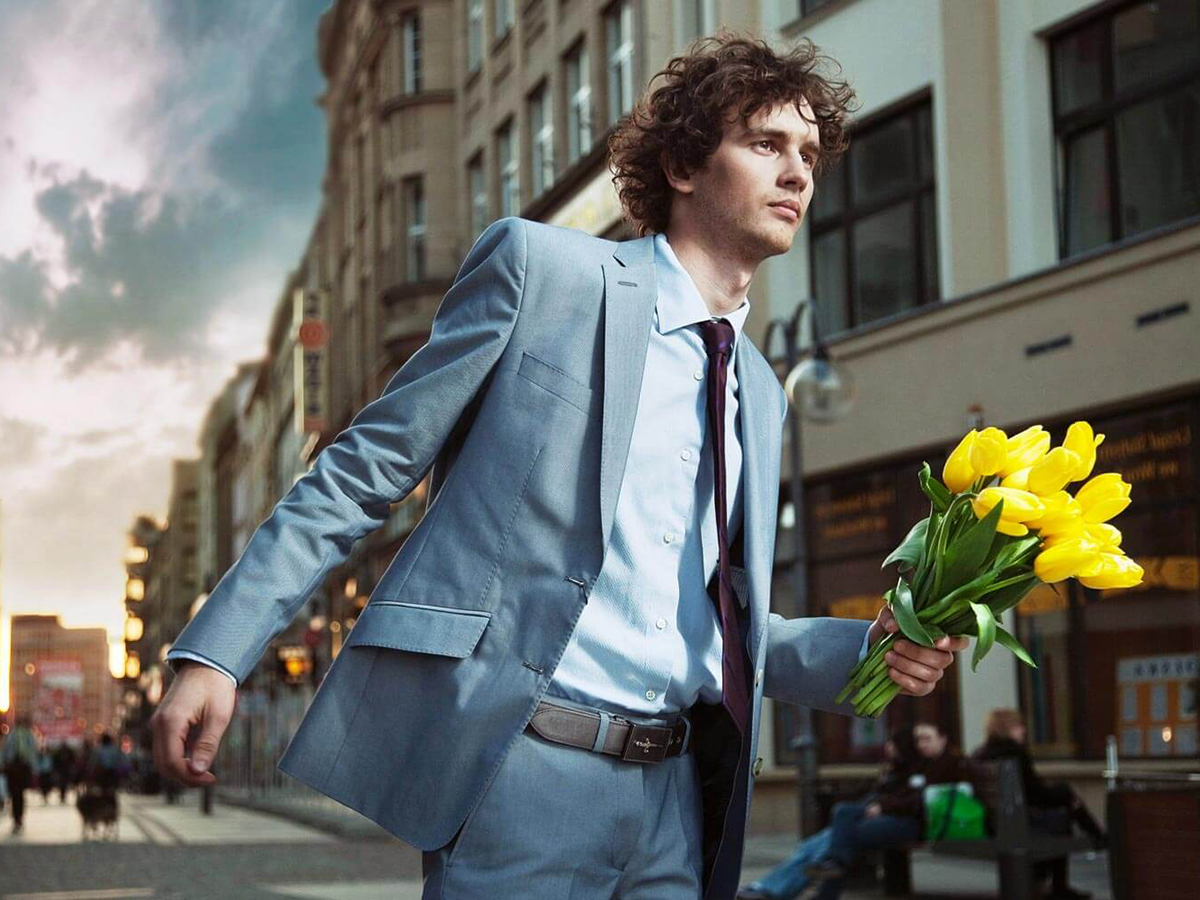 3. Get Your Presentation Right
Style
Make sure you dress the part for your first date. Dress for the venue, so nothing too fancy or formal if you're heading to a local bar or pub. At the same time, make sure your clothes are clean, in good condition, and you're wearing something you feel comfortable in.
Check out our smart casual dress-code guide if you need any style inspiration.
Body Language
Body language is the way we express how we are feeling, which is one of the main things people read and use to get an idea of who someone is on a first date. One of our top first date tips when it comes to body language is to act engaged by sitting attentively, avoiding slouching, crossing your arms or looking around the room.
"If you want to show someone that you are into them on a date, you can use subtle clues like leaning closer to them, touching their arm, maintaining eye contact or flirting and gently teasing them," said Chantelle.
Good posture and engaging body language also help convey confidence. Pay attention to their body language, too, as a cue if they're feeling open and interested in you. Sometimes, body language speaks louder than words!
If you need any more help, check out this FBI agent's breakdown of first date body language.
What are we eating?
If you opt to order food on your first date, this is an unsuspecting way to nurture an immediate bond. Ordering and sharing the same foods as your dinner companion not only helps you bond over your similar tastes but subconsciously builds rapport and trust between the two of you. If you're not keen on ordering the same food or food to share, make sure you discuss what you're ordering, so both of you are satisfied. Be aware of letting your date order what they like and speaking up on what you want without coming across as overly domineering.
Cool restaurants can be a good place to start, here are a few in Sydney.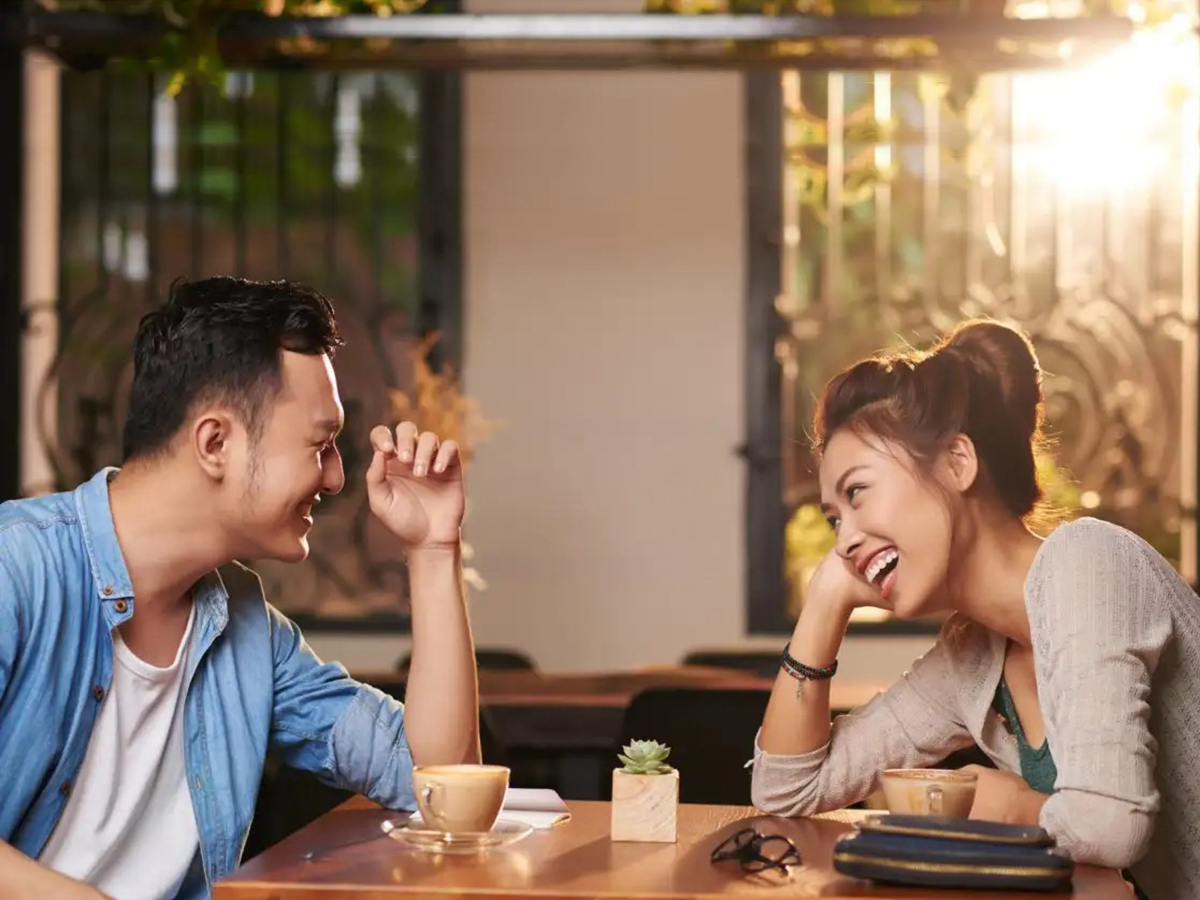 4. Engage in Quality Conversation
Make Sure It Goes Both Ways
A promising sign on a first date is when there is an equal amount of talking from both parties. Be sure to ask many questions and share information about yourself and stories, but give your date space to speak as well, whether it be asking questions or leaving moments of silence. Watch out for this, especially if you're an extrovert who loves to talk. On the other hand, if you're more introverted, be wary of pushing yourself out of your comfy zone, just a little- however, if you and the date hit it off, this should happen naturally.
Watch Out On the Language
Remember, one of the more obvious first date tips is to be mindful of your language. When going on a first date, you don't know much about them, so keep your language neutral and avoid any swearing, slurs or comments that could be deemed offensive.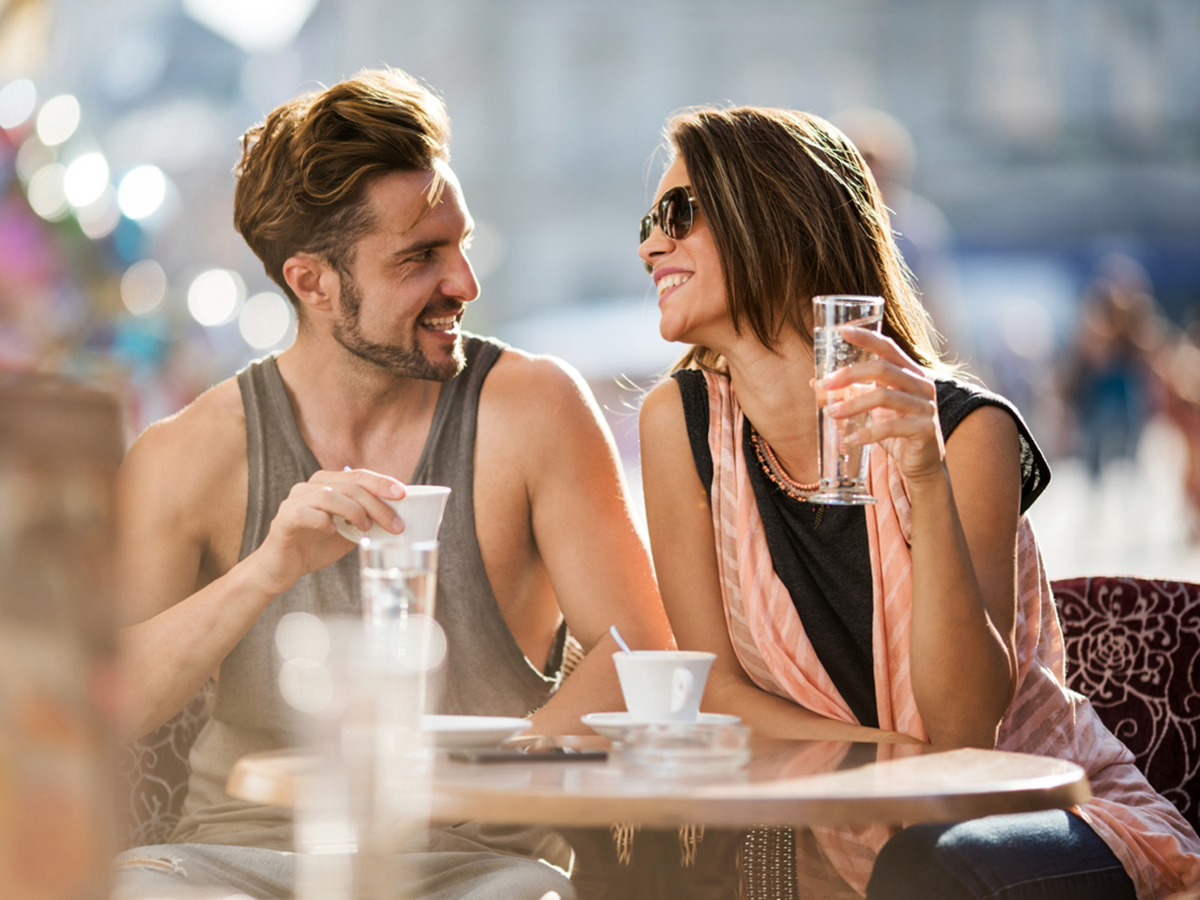 5. Learn, But Don't Reminisce
Learning about someone involves sharing stories and delving into the past. Keeping this in mind, one of the best first date tips is to avoid reminiscing about the past while on your first date, especially if previous relationships are part of the stories! That being said, it's always great to learn from the past, but does practice make perfect? Yes.
"It is always good to learn from your past dates – I am a big fan of practice makes perfect, in every aspect of the dating experience. If you find yourself on a date that is going less than perfectly – it doesn't matter! If anything, when it's all over you'll have a great story to tell your friends. The more you allow yourself to step outside of your comfort zone, the more prepared you'll feel for your next date," said Otten.
"It's also important to remember that rejection sucks and it's painful but it can happen. Look at it as an opportunity rather than a setback. No need to waste your time on people who don't like you as much as you like them or vice versa. Keep moving baby."
Share stories from your past but keep them brief and end them with a question, so your date has the opportunity to engage.
Remember, being a gentleman means following a set of steadfast rules and here's 100 of them.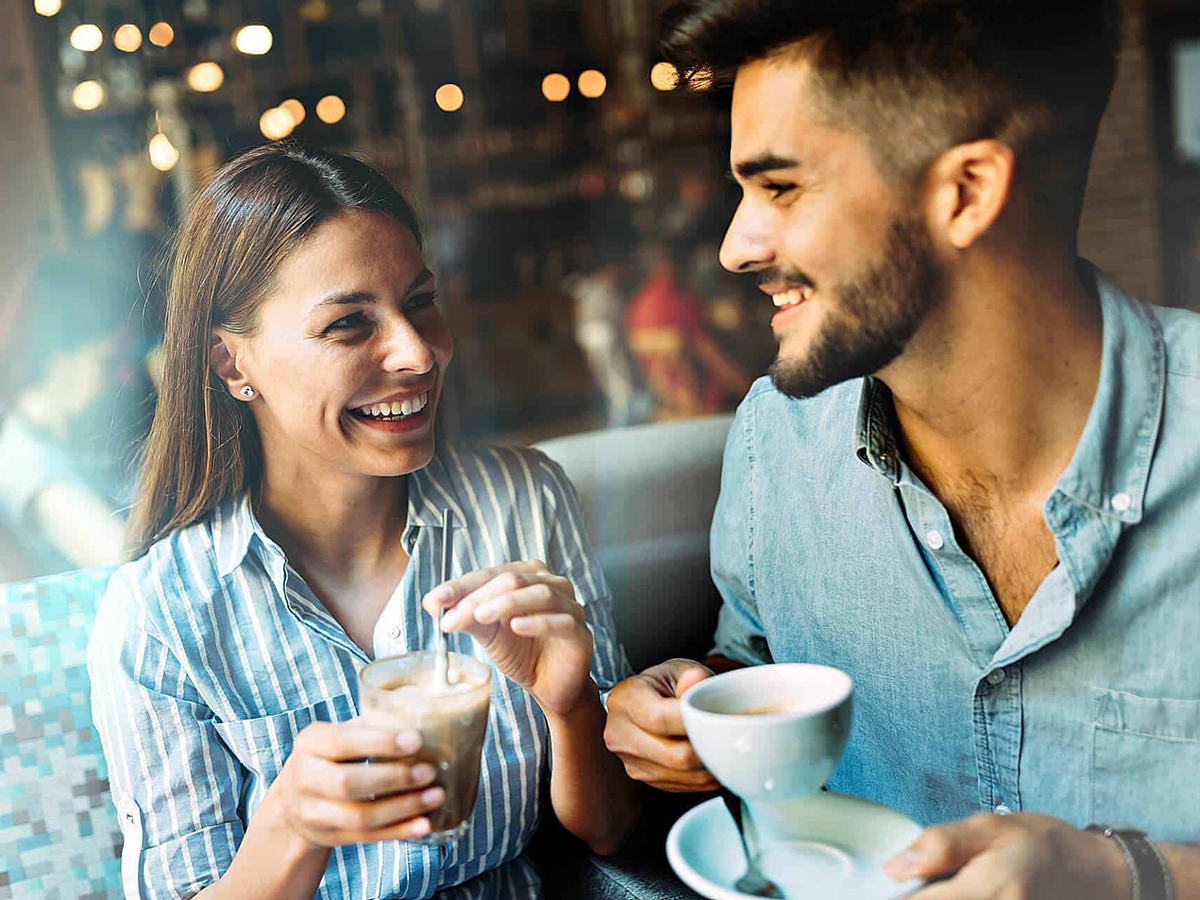 6. Look Interested Be Interested
The best way to be interesting on a first date is by being interested. We all know that most people enjoy talking about themselves, but show your date you're interested in asking them plenty of questions throughout the date. Learning the art of conversation is the #1 thing we should do on a first date, says Chantelle Otten.
"The best thing you can do in dating is learning the art of conversation. If all else fails, knowing how to ask questions can be the ticket to getting someone to open up, so you can understand who they are as a person. Take along conversation cards or challenge your date to a card game to get the ball rolling," she says.
We also recommend showing interest in topics that come up, even if you may not be too thrilled by them. This will help show your date that you're interested in them.
Get the ball rolling by talking about the 13 most anticipated movies of the year maybe?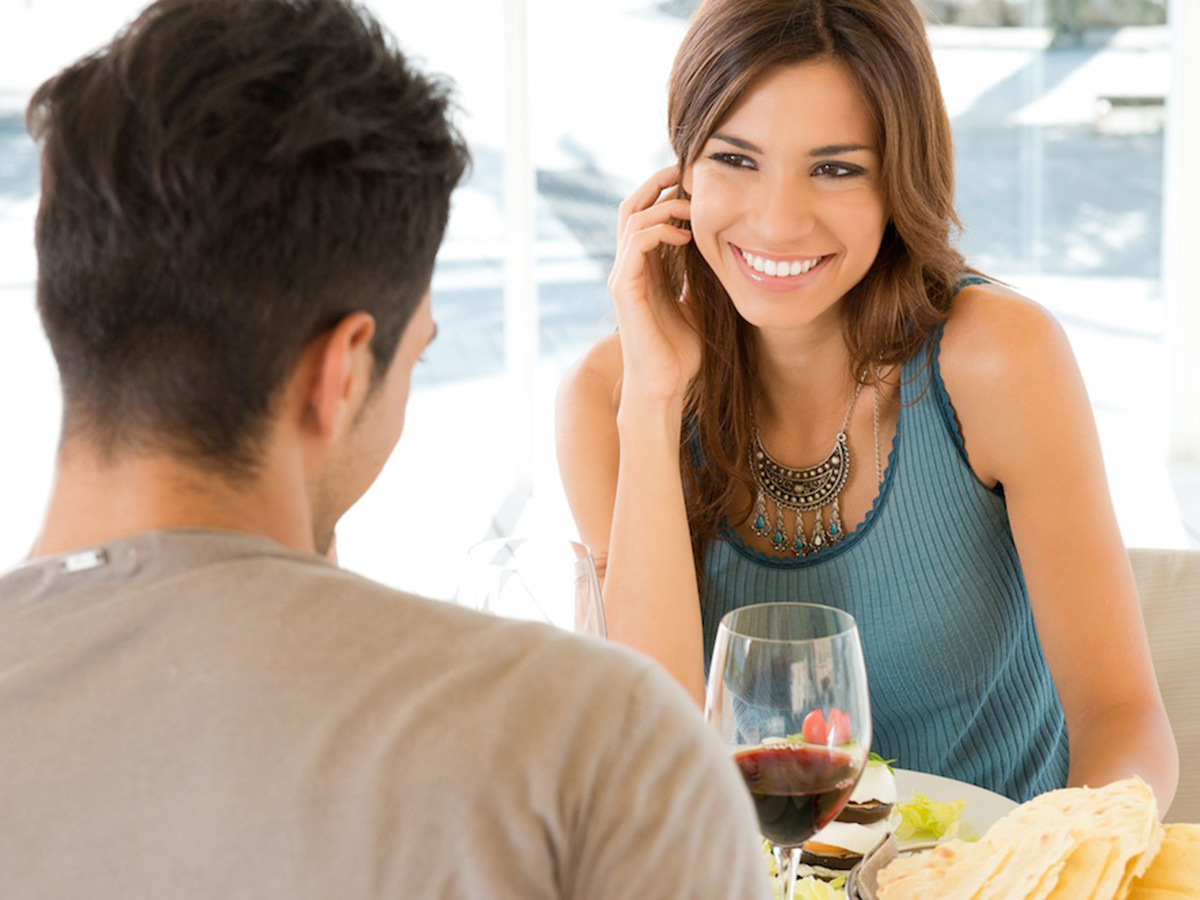 7. Compatibility? How Do We Know?
Many of us head on a first date on the hunt to find our most compatible partner, however, if you're doing this, you're already approaching the first date all wrong. Just because someone might be a great match on paper doesn't necessarily equate this to you being compatible. We asked award-winning sexologist, Chantelle Otten, if the 'perfect match' truly exists.
Does a Perfect Match Exist?
What makes someone perfect for you, or what makes a first date great, comes down to chemistry, connection and shared understanding and values. This stuff can't be seen or based on compatibility points, but it just simply happens.
"I'm not a huge fan of the word perfect in any context and I believe that every relationship, no matter how magical it may seem in those early stages, requires two people to continuously prioritise each other and their bond to ensure they stay connected. Of course, there are 'compatible' matches but at the end of the day what makes relationships last is a willingness to learn, listen and grow together over time," she said.
There are so many people in the world out there for each one of us, so no, there's is no 'perfect match' but there are so many people we can connect and fall in love with, and going on the first date is the first step in finding one of these people.
Has Dating Changed Recently?
The global pandemic sure has changed the dating scene, a research study conducted by Bumble shows a move towards 'slow-dating' where meaningful connections became more important. We asked Sexologist, Chantelle Otten, for her thoughts.
"Bumble data that was gathered during the pandemic revealed that almost a third of daters had changed what they were seeking in a partner as a result of COVID-19. In addition to that, over half of that group wanted slower and more meaningful connections (56%) and another half wanted a long-term relationship (54%). This led to the emergence of a trend Bumble coined 'slow dating'. It is about taking your time in the dating process – not sprinting to the finish line, about really looking to assess if you have a connection before pursuing a relationship," she said.
That's a win-win in our eyes.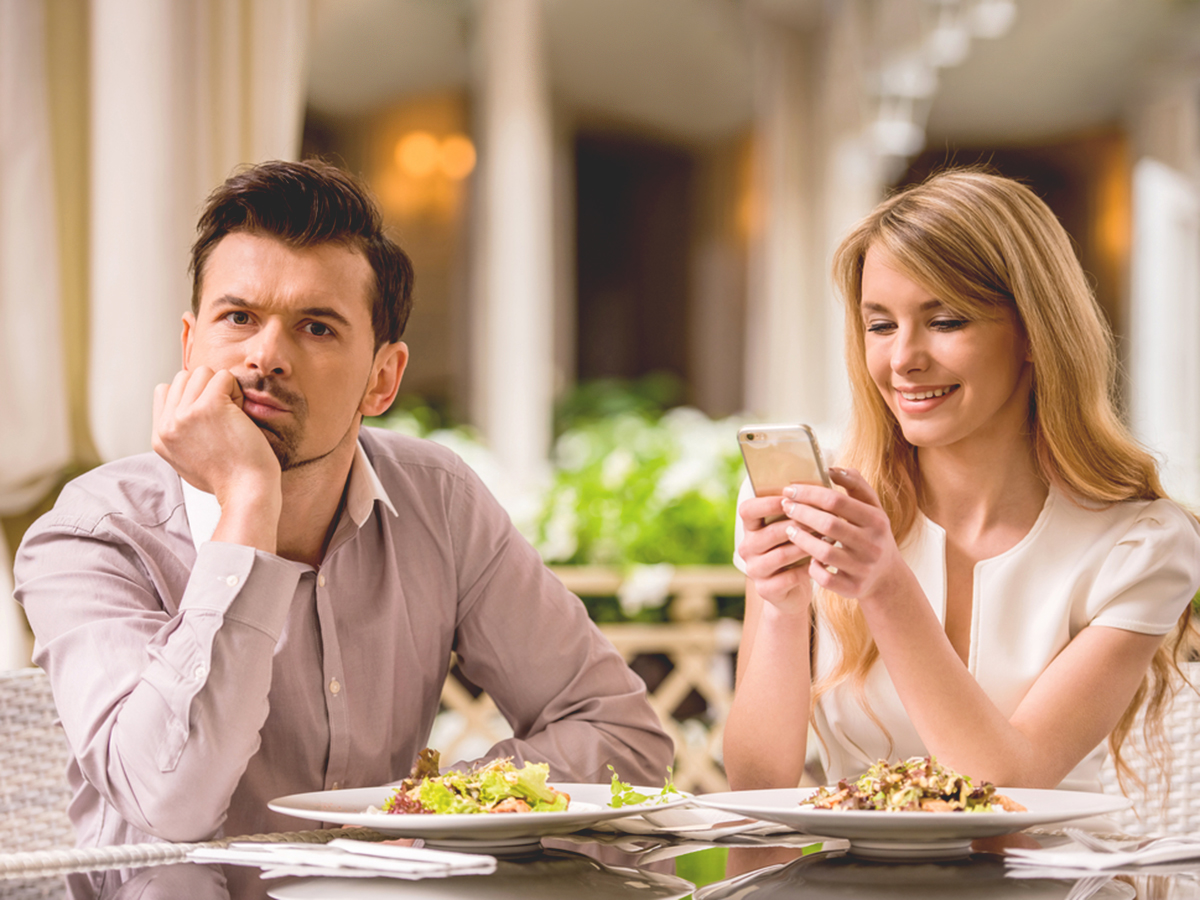 8. So, Your Date Was a Failure
Remember that not everything rests on your first date. If you feel like your first date didn't go so well but felt some chemistry, you never know what may happen on a second date, so we recommend always giving it another shot. You may feel more comfortable with each other, removing any pressure and making the date much more enjoyable. We asked Chantelle Otten how to tell if your first date was a success or failure.
How to Define a Successful First Date
Here's how to define a successful first date.
"Did the date make you feel good? Did you have fun? Do you have that butterflies feeling in your stomach? If yes, then I would call that a success! Dating isn't easy for all of us, but my advice is to drop your expectations. Don't focus on the future and remind yourself you're there to connect, have fun and get to know each other. The truth is, if you allow yourself to step out of your comfort zone, you may find a meaningful connection but you will also find out more about yourself," said Otten.
Challenges and Things to Avoid Next Time
Here's how to overcome challenges next time, according to Otten.
"I truly believe the biggest challenge people face when it comes to a first date is poor communication. People can be complex. Relationships can be complex. Dating can be complex. But, if you're authentic and turn up to any first date with an open mind and the ability to communicate well, then that's setting you up for success. Crystal clear communication is the pathway to any successful relationship."
"Get rid of your expectations – having a preconceived idea of how the date should go, will not serve you or your date well. Walk into it with an open mind and enjoy yourself. Remember, dates are for the story."
Ultimately, if you think your date didn't go very well and you felt no chemistry or connection, remember, there are so many more first dates to come.
General FAQs
Should you pay on your first date?
It's 2022! We suggest splitting the bill on your first date.
What are some good questions for a first date?
Some good questions to ask on a first date are; what makes you unique? Where is your favourite place? Do you have any passions?
Do you have to kiss on your first date?
There is no rule that you have to kiss on your first date, but if the chemistry is there and the moment is right, why not? A kiss is a great way to know a date went well.