Our 13 Most Anticipated Movies of 2022
The film industry is healing. After two years of false starts, production delays and release postponements, 2022 marks a welcomed return to normality for Hollywood. After the recent success of the streaming-backed Shang-Chi & The Legend of the Ten Rings, the blockbuster Bond flicks No Time to Die and the Zendaya-flexing Spider-Man: No Home Way, there's no doubting the world is yearning for the next big movie, ourselves included.
2022 Movie Releases
While last year saw a number of big-name releases make their debut on streaming services, 2022 looks to be the year cinemas get up and running. Some of the world's leading directors have finally set their sights on a traditional theatre premiere, with a number of long-awaited sequels, reboots, spin-offs and originals scheduled to explode over the next few months. We've taken a look at the biggest upcoming movies for 2022, sharing our thoughts on the flicks you need to put on your radar. Here are the most anticipated films of 2022, starting from January.
1. Uncharted (February 18)
Sure, it's not the Nathan Fillion led adaptation that we all wanted,  but Tom Holland is a pretty solid backup. The all-flipping, parkour teenage web-slinger is taking on the role of Nathan Drake in one of the biggest video game crossovers in recent memory. The story is a prequel to the games, showing how a younger Drake came to meet and befriend Sully. Throw in perennial action champion Mark Wahlberg and Antonio Banderas as the villain and you've got a film that has more than piqued our interest.
Release date: 17 February 2022 (Australia)
Director: Ruben Fleischer
Story by: Rafe Judkins
Produced by: Charles Roven; Avi Arad; Alex Gartner; Ari Arad
Production companies: Columbia Pictures; PlayStation Productions; Atlas Entertainment; Arad Productions
Budget: $120 million
2. The Batman (3 March)
Easily the movie we are most excited for this year, March will finally see Robert Pattinson's turn as The Dark Knight hit the silver screen. For the past few months, director Matt Reeves has been teasing us with trailer after trailer, without really giving too much away. All we know is that R-Bats will face off against Paul Dano's mysterious Riddler, Zoe Kravitz's Selina Kyle/Catwoman and a host of other friends and foes.
Infinitely darker and more brutal than previous versions, Reeves' iteration of the Caped Crusader delves further into the psychological, exploring Batman as a detective rather than a one-dimensional hero. Want to get excited? Just hear what Reeves had to say about his new flick.
"I just felt like well, what I'd love to do is to get a version of this Batman character where he's not yet fully formed," Reeves previously said on the new film. "Where there's something to do in this context with who that guy would be in this world today, and to ground him in all of these broken ways. Because at the end of the day, this guy is doing all of this to deal with trauma in his past."
Release date: 3 March 2022 (Australia) Trending
Director: Matt Reeves
Music by: Michael Giacchino
Budget: $100 million
Based on: Characters; from DC
Cinematography: Greig Fraser
3. The Unbearable Weight of Massive Talent (April 22)
Nicolas Cage playing Nicolas Cage in a fictionalised film about Nicolas Cage? You had us at Nicolas Cage. In The Unbearable Weight of Massive Talent, the rage-Cage plays an unfulfilled version of himself. Facing financial ruin he accepts a $1 million offer to attend a wealthy fan's birthday party, but things take a wildly unexpected turn when a CIA operative recruits Cage for an unusual mission. Absurd and completely ridiculous, we can think of nothing better.
Release date: 22 April 2022 (USA)
Director: Tom Gormican
Music by: Mark Isham
Production companies: Saturn Films; Burr! Productions
Produced by: Kevin Etten; Mike Nilon; Nicolas Cage; Kristin Burr; Kevin Turen
Edited by: Melissa Bretherton
4. The Northman (8 April)
We'll sign up for pretty much anything Robert Eggers makes. Good or bad, the visionary filmmaker's releases are certainly memorable (think The Lighthouse) but thankfully, The Northman appears to be the former. Starring Alexander Skarsgård as a vengeful Viking prince on a hunt for blood, The Northman comes via Eggers and Icelandic poet and novelist Sjón. Just looking at the stacked cast, which features Nicole Kidman, Anya Taylor-Joy, Willem Dafoe, Ethan Hawke, and in a rare appearance, Björk, it's hard not to get excited.
Release date: 8 April 2022 (USA)
Director: Robert Eggers
Cinematography: Jarin Blaschke
Music by: Robin Carolan; Sebastian Gainsborough
Produced by: Arnon Milchan; Lars Knudsen; Mark Huffam
Production company: Regency Enterprises
5. Top Gun: Maverick (27 May)
Better late than never, 2022 finally marks the debut of Top Gun: Maverick, perhaps the most anticipated sequel in recent memory. Judging by the first 15 minutes, which leaked online late last year, it might be worth the wait. When Maverick (Tom Cruise) learns that the Top Gun program is getting shut down, he defies the Admiral and flies to Mach 10. Naturally, 80s themed music ensues.
Release date: 27 May 2022 (USA)
Director: Joseph Kosinski
Story by: Peter Craig; Justin Marks
Music by: Harold Faltermeyer; Hans Zimmer
Budget: $152 million
Screenplay by: Ehren Kruger; Eric Warren Singer; Christopher McQuarrie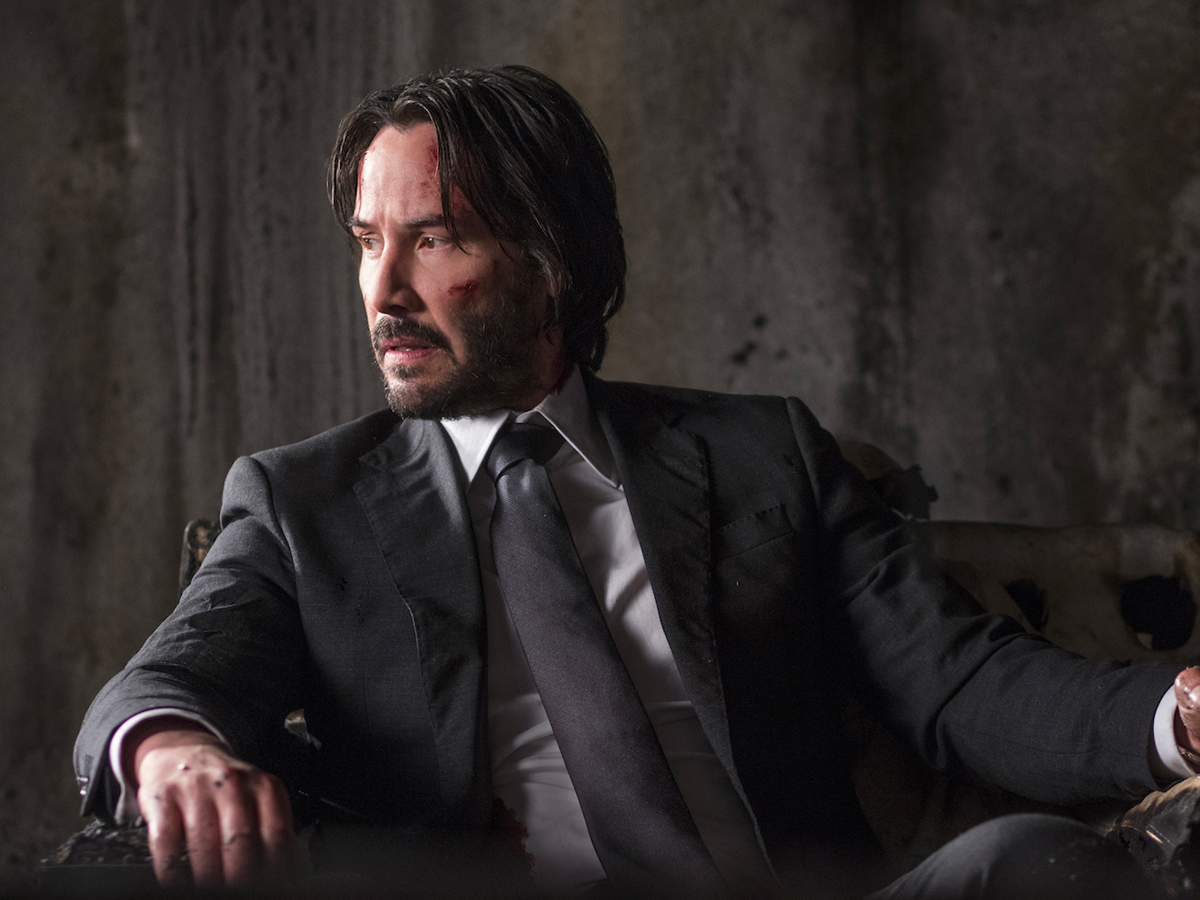 6. John Wick: Chapter 4 (May 27)
In 2019, following the release of Parabellum, Lionsgate immediately announced that a fourth John Wick movie was coming. Set to land in May, the new release will see Keanu Reeves reprise his role as the suave hitman, but don't expect a happy ending.
"John may survive all this shit but at the end of it, there's no happy ending. He's got nowhere to go," director Chad Stahelski told IndieWire. "Honestly, I challenge you right now, here's a question to you: How do you fucking want me to end it? Do you think he's going to ride off into the fucking sunset? He's killed 300 fucking people and he's just going to (walk away), everything's okay? He's just going to fall in love with a love interest? If you're this fucking guy, if this guy really exist(ed), how is this guy's day going to end? He's fucked for the rest of his life. It's just a matter of time."
Release date: 27 May 2022 (USA)
Director: Chad Stahelski
Production companies: Thunder Road Pictures; 87North Productions
Written by: Shay Hatten; Michael Finch
Based on: Characters; by Derek Kolstad
Music by: Tyler Bates; Joel J. Richard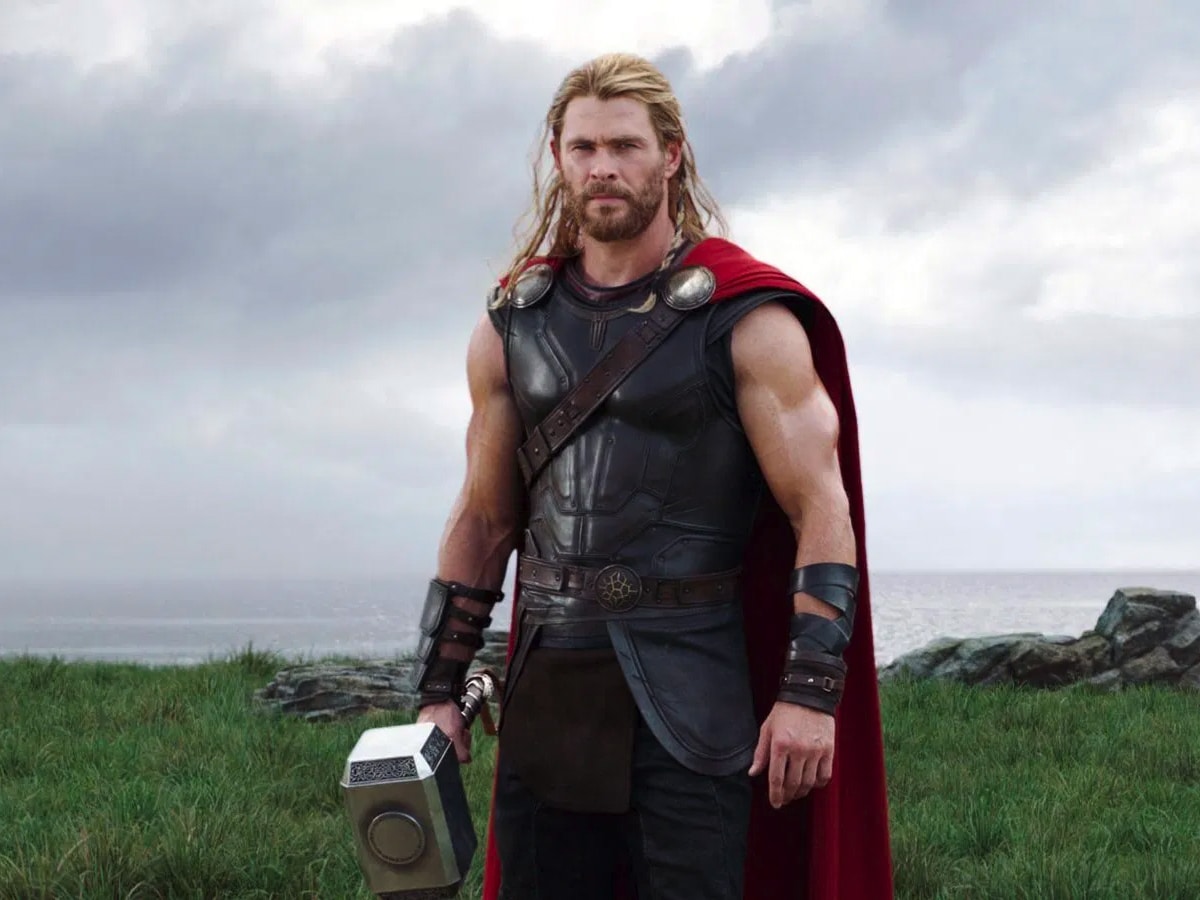 7. Thor: Love and Thunder (July 8)
Chris Hemsworth and Taika Waititi continue Phase Four of The Marvel Cinematic Universe with Thor: Love and Thunder in July. There's not a lot known about this one, as Marvel has characteristically kept plot points under wraps, but with Natalie Portman's Jane Foster aka Mighty Thor set to take centre stage, the anticipation for this one is high.
Release date: 8 July 2022 (USA) Trending
Director: Taika Waititi
Produced by: Kevin Feige; Brad Winderbaum
Production company: Marvel Studios
Based on: Thor; by: Stan Lee; Larry Lieber; Jack Kirby
Music by: Michael Giacchino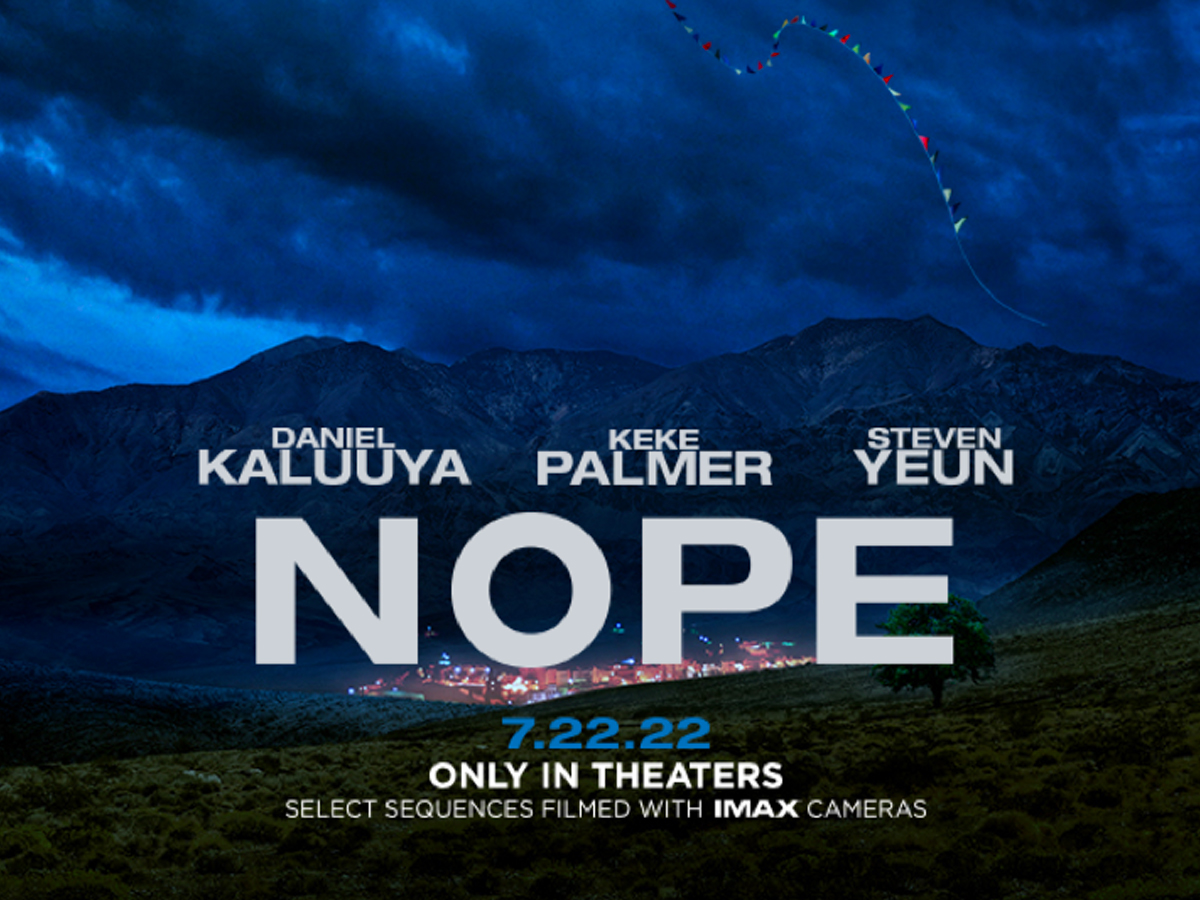 8. Nope (July 22)
The master of modern horror returns in 2022 with Nope. After the runaway success of Get Out and Us, Jordan Peele is set to take us on another spellbinding journey, with the help of Oscar Winner and collaborator Daniel Kaluuya, Primetime Emmy Winner Keke Palmer and The Walking Dead's Steven Yeun. Can't tell you much about this one, but you can bet we'll be tuning in.
Release date: 22 July 2022 (USA)
Director: Jordan Peele
Music by: Michael Abels
Production company: Monkeypaw Productions
Cinematography: Hoyte van Hoytema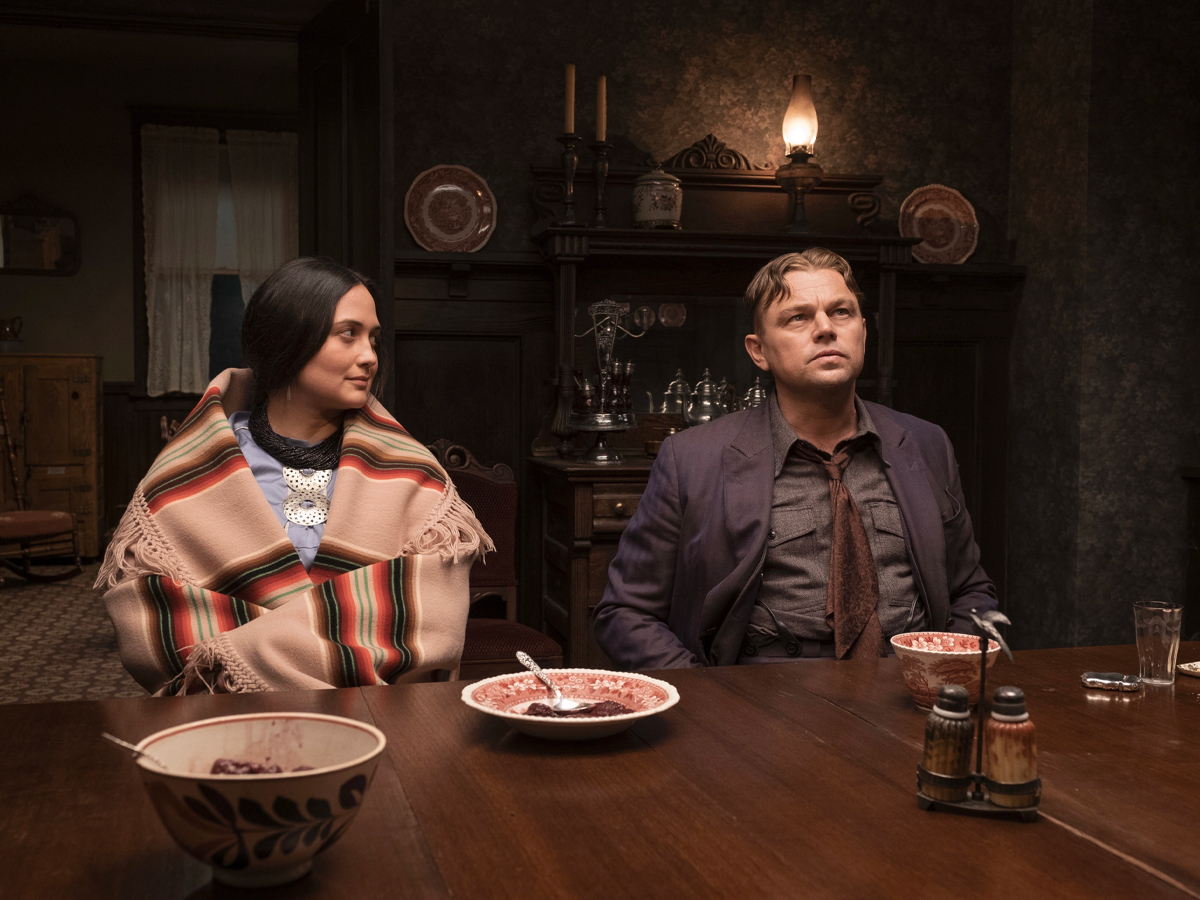 9. Killers of the Flower Moon (TBA)
Scorsese fans will note that this one has been on the back-burner for a while now. When Killers of the Flower Moon was first announced a few years back, expectations were high, but a disrupted schedule and a number of other projects have seen this western crime drama slip from our minds. That is all set to change this year when the Scorsese-directed, Leonardo DiCaprio and Robert De Niro-led film finally makes its debut.
Based on a 2017 nonfiction book of the same name by David Grann, Killers of the Flower Moon explores the ill fate of the Osage tribe in the United States. After members are murdered under mysterious circumstances in the 1920s, the news sparks a major FBI investigation involving J. Edgar Hoover. With country legend Jason Isbell also set to make a cameo, we're keeping our eyes firmly on this upcoming release.
Director: Martin Scorsese
Adapted from: Killers of the Flower Moon: The Osage Murders and the Birth of the FBI
Budget: $200 million
Production companies: Imperative Entertainment; Sikelia Productions; Appian Way Productions; Apple Studios
Music by: Robbie Robertson
10. Mission: Impossible 7 (September 30)
When he isn't flying at Mach 10, Tom Cruise is jumping motorcycles off cliffs, saving the world and reportedly having his car stolen. For the latest iteration of this long-running action franchise, Cruise returns as Ethan Hunt, alongside fellow IMF agents Luther Stickell (Ving Rhames) and Benji Dunn (Simon Pegg), with Hayley Atwell joining the cast as the 'destructive force of nature', Grace.
Release date: 30 September 2022 (USA)
Director: Christopher McQuarrie
Produced by: Tom Cruise; J. J. Abrams; Christopher McQuarrie; David Ellison; Jake Myers
Production companies: Skydance Media; Bad Robot Productions; New Republic Pictures; TC Productions
Music by: Lorne Balfe
Based on: Mission: Impossible; by Bruce Geller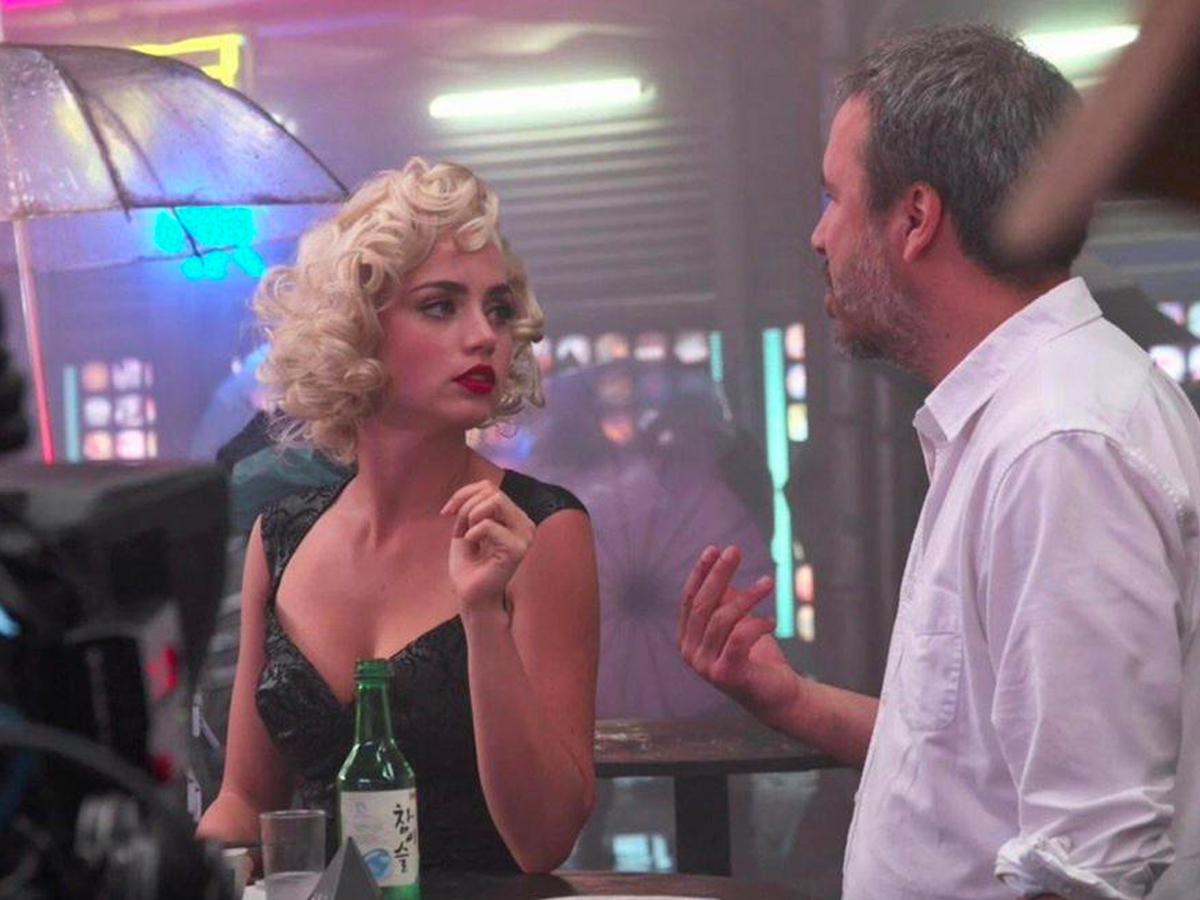 11. Blonde (TBA)
After single-handedly revitalising No Time to Die, Ana de Armas is set to return in 2022 in her biggest role yet. Directed by Andrew Dominik and based on the 2000 novel of the same name by Joyce Carol Oates, Blonde is a fictionalised drama film based on the life of actress Marilyn Monroe. Images from the set that show de Armas transforming into the Hollywood glamour girl have already taken the internet by storm. Definitely, one to watch out for.
Initial release: 2022
Director: Andrew Dominik
Adapted from: Blonde
Produced by: Dede Gardner; Jeremy Kleiner; Tracey Landon; Brad Pitt; Scott Robertson
Production company: Plan B Entertainment
Music by: Nick Cave; Warren Ellis;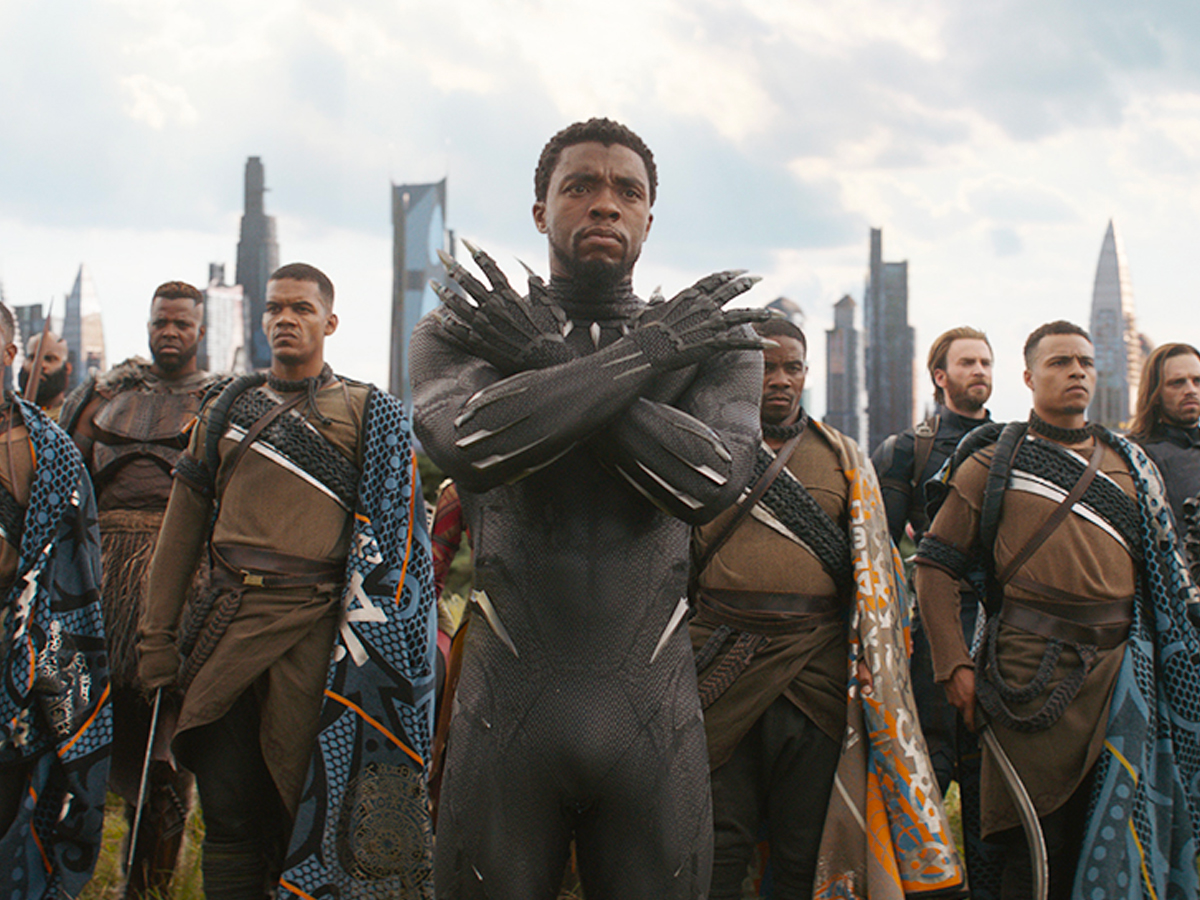 12. Black Panther: Wakanda Forever (November 11)
The long-awaited sequel to the Marvel smash-hit Black Panther is also set to land this year. One of the most interesting releases, we're eager to see how director Ryan Coogler approaches the story, following the tragic passing of lead actor Chadwick Boseman. Coogler has previously confirmed that the role won't be recast, meaning T'Challa isn't likely to come up much at all. It leaves the door wide open for another hero to take up the mantle, which at this stage, could be anyone. Come November, all will be revealed.
Release date: 11 November 2022 (USA)
Director: Ryan Coogler
Produced by: Kevin Feige
Production company: Marvel Studios
Music by: Ludwig Göransson
Cinematography: Autumn Durald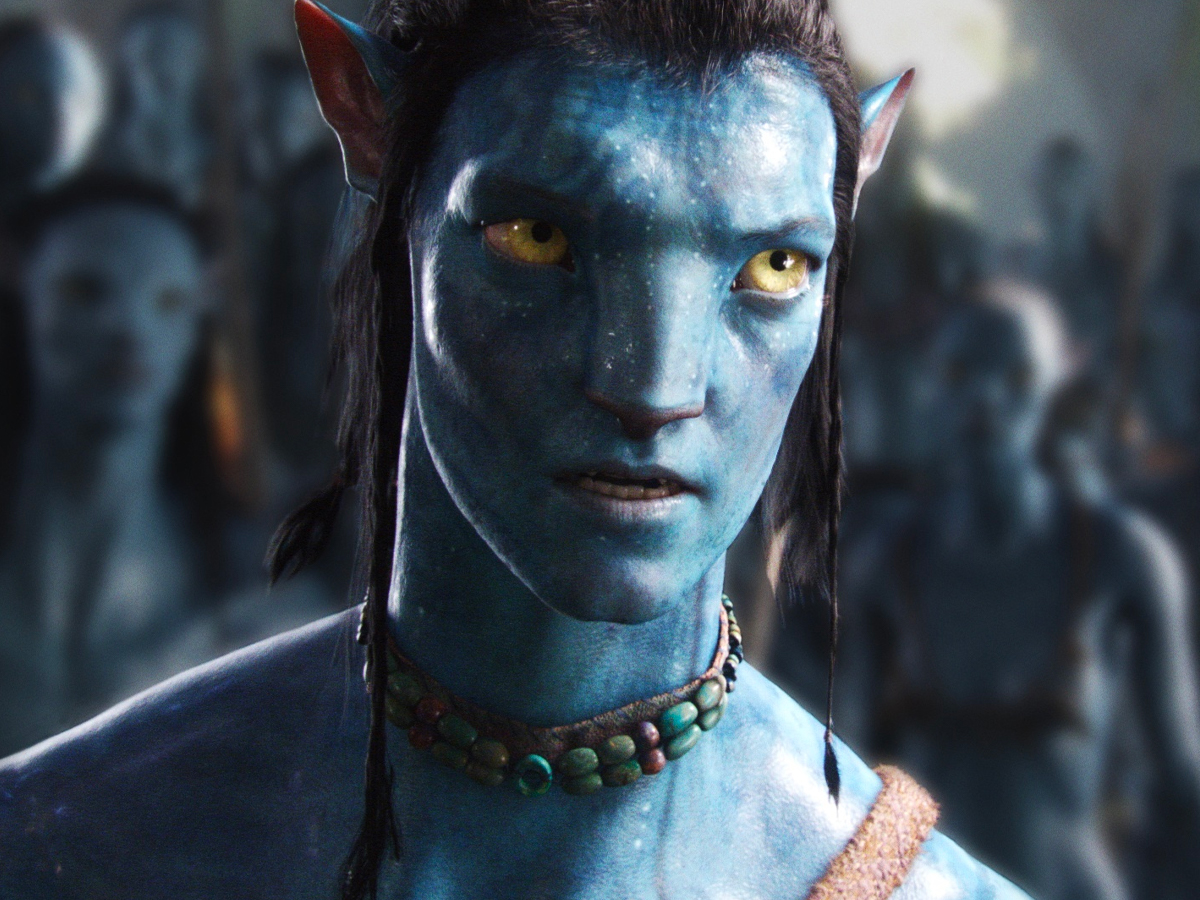 13. Avatar 2 (December 16)
Remember Avatar? That James Cameron movie about the blue guys that somehow smashed box office records? Well, come December, a full 13 years after the original film was released, we'll get to see how Jake Sully and Neytiri have been travelling since we last left them. While we're not brimming with anticipation, it will be worth seeing if Cameron can capture the same level of intrigue he did in the pre-MCU world.
Release date: 16 December 2022 (USA)
Director: James Cameron
Budget: 250 million USD
Music by: Simon Franglen
Production company: Lightstorm Entertainment
Distributed by: 20th Century Studios
You'll also like:
20 Best Movies of 2021
20 Best TV Shows of 2021
Chris Hemsworth Shares First Look at 'Extraction 2'
General FAQs
When is The Batman release date?
Matt Reeves' long-awaited superhero film The Batman is set to premiere in theatres on 3 March 2022. The movie stars Robert Pattinson as the titular hero, with Zoe Kravitz as Catwoman/Selina Kyle and Paul Dano as The Riddler.
Is there a John Wick 4?
Yes, in a video teaser director Chad Stahelski confirmed that the fourth chapter in the John Wick saga will debut in theatres on March 24, 202w. The film stars Keanu Reeves, Donnie Yen, Laurence Fishburne, Lance Reddick, Bill Skarsgård, Rina Sawayama, Shamier Anderson, and Ian McShane.
Will there be a new Black Panther in Wakanda Forever?
Despite the passing of lead actor Chadwick Boseman, the sequel to Black Panther, entitled Wakana Forever will be released in the United States on November 11, 2022, as part of Phase Four of the MCU. Director Ryan Coogler has confirmed that Boseman will not be replaced, but how the characters removal is addressed has yet to be revealed.