Your Most Burning Sex Toy Questions Answered by a Professional
I got in touch with Womanizer Ambassador and Sex Therapist Chantelle Otten to talk all things sex toys. From the reason why sex toys improve our sex lives to the way you should approach your girl about incorporating a toy into your sexual repertoire, Chantelle has got you covered.
Why are toys so great at improving our sex lives?
They make things interesting and they take away from the normal sexual script. We have got to remember that the culture surrounding sex in Australia is quite goal-orientated; resulting in penetration and then orgasm. However, I think it's important to remove this goal and make it about pleasure, sensuality, connection, and eroticism – being creative and using our imagination. Toys can play a big role in this and provide different types of stimulation for males and females.
For females, 70% of the population needs clitoral stimulation to be able to have an orgasmic experience. Toys, such as clitoral suction stimulators, are wonderful at facilitating orgasms for women – allowing them to continue to feel pleasure with or without penetration.
Should men be intimated when their partners use a sex toy?
Absolutely not! Sex toys are an extension of our sexual potential; they're not a replacement for a partner (if you're in a partnered sexual experience). They are just providing a different type of stimulation that, perhaps, the male partner is not able to give such as vibrations or intense clitoral suction and there are women out there who need a stronger type of stimulation to be able to have an orgasmic experience.
So, no – toys are not intimidating! It's trained into a lot of men that toys are a replacement, but I would implore people to think about toys as an extension of their sexual selves, not a replacement.
How to tell your girl you want to try a sex toy?
Say something like "hey, I thought it would be really great to incorporate something new into our sexual repertoire and I've seen that this is a very popular type of vibrator/dildo. I think it would really make me feel good if we could try this out together. I can show you how to use it on myself, you can also play around with it too and we can have a great experience together using this toy."
It would also be good if you could buy sex toys together as a couple. That makes it a very collaborative experience and enjoyable for both of you as you know what to be expecting.
Men, you can also use your female partner's toy on yourself. By using the vibrations from their toy, press on the shaft of your penis or other areas of your body, such as your nipples and testicles, and make it a different type of stimulation for you.
What top 3 sex toys would you recommend? (Psst men… take note for Valentine's Day ;))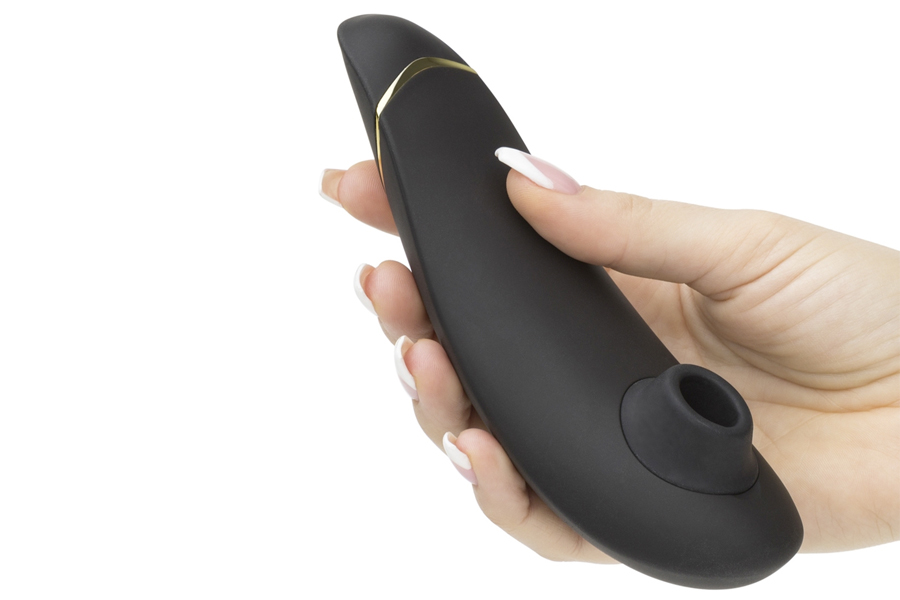 Firstly, the Womanizer Premium!
It should be a stable in every woman and couple's bedroom kit because it can stimulate the clitoris either when she is doing solo play or with a partner. During partner play, she can stimulate her clitoris in positions such as doggy style or if her partner is using his fingers to play around or penetrate the vagina, then she will have the experience of pleasure on the clitoris and internal stimulation as well.
It's also great for anal sex too. If she has her partner come from behind and penetrate the anus, the Womanizer Premium is great when used on the front of the vulva or the clitoris, to provide pleasurable stimulations and vibrations at the same time.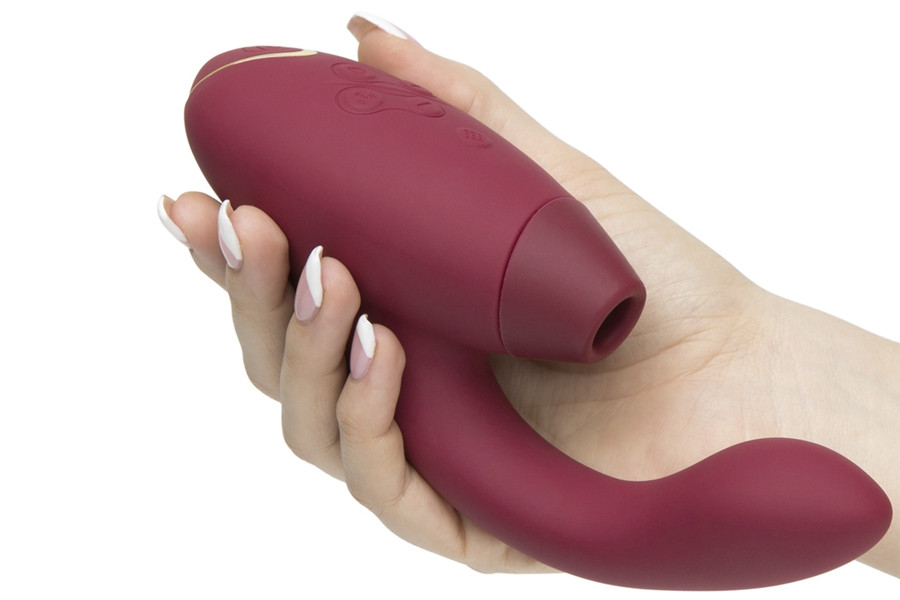 Another toy I would recommend is the Womanizer Duo, an internal g-spot vibrator and a clitoral stimulator at the same time – it's wonderful to use.
Again, if there is penetration through anal play, then this can be used in the front and on the clitoris, so it's providing double penetration plus clitoral stimulation at the same time. It's also really wonderful for a partner to use on a female (by using the remote which controls the vibrations) because they can see what each kind of stimulation can do. And, it's an opportunity to play around with other erogenous zones at the same time such as chest, ears or neck.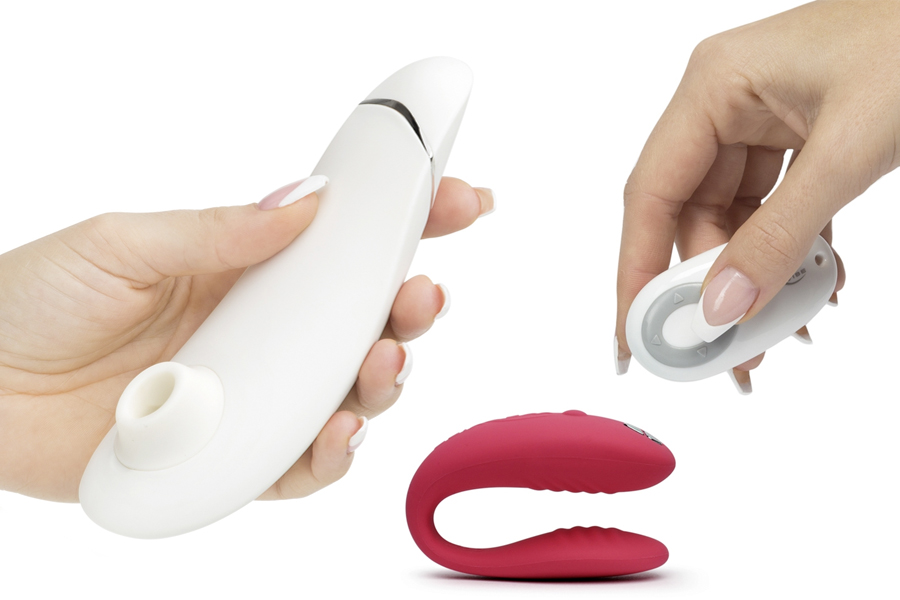 My other favourite toy to use would be the We-Vibe and Womanizer Tease and Please Set because it provides a toy for both the male and female.
It has the internal vibrations from the couple's toy (the We-Vibe Sync) and then it also gives the premium clitoris stimulator (the Womanizer Premium). All of these are amazing because they are wireless and can be used via remote control and they are medical-grade technology. There is a We-Vibe lube provided in the Tease and Please Set and it has a storage bag too. So, I think it's a wonderful product to use together. Plus, these are products that are going to last a very long time, they aren't going to irritate the sexual organs and they are going to work very well with water-based lube.
This set is super fun for couples to use – especially leading up to Valentine's Day when couples want to incorporate a bit more experimentation into the erotic experience.
Laura Miano is a Sex Therapist in Training whose passion is centred on breaking down barriers surrounding sexuality and encouraging people to explore their sexuality in new ways. She celebrates diversity and believes that each individual is entitled to their own sexual identity. To contact her or see more of her content, email [email protected] or follow @lauramianosexology.
You'll also like:
A List of 23+ Kinks & Fetishes Explained
5 Sex Myths Men Still Believe
Let's Talk About Sex, Baby (and Female Orgasms, In Particular)