Australia's Best Airbnbs and Hosts Have Officially Been Named
The top Airbnbs in Australia have been crowned, with Queensland couple Veronica and Colin Eastmure taking out the coveted title of the nation's best hosts. At the hotel disruptor and short-term property listing platform's third annual Host Awards, Airbnb shone a light on the unique stays celebrating the very best of what Australia has to offer. From a converted 1920 steam train carriage in Victoria to a stunning cottage set against a working farm, this year's best Airbnbs were as diverse as the lands on which they are found. If you are planning to travel this year, take a gander at the remarkable properties that snagged major accolades and score yourself a healthy dose of wanderlust.
Best Airbnbs in Australia at a Glance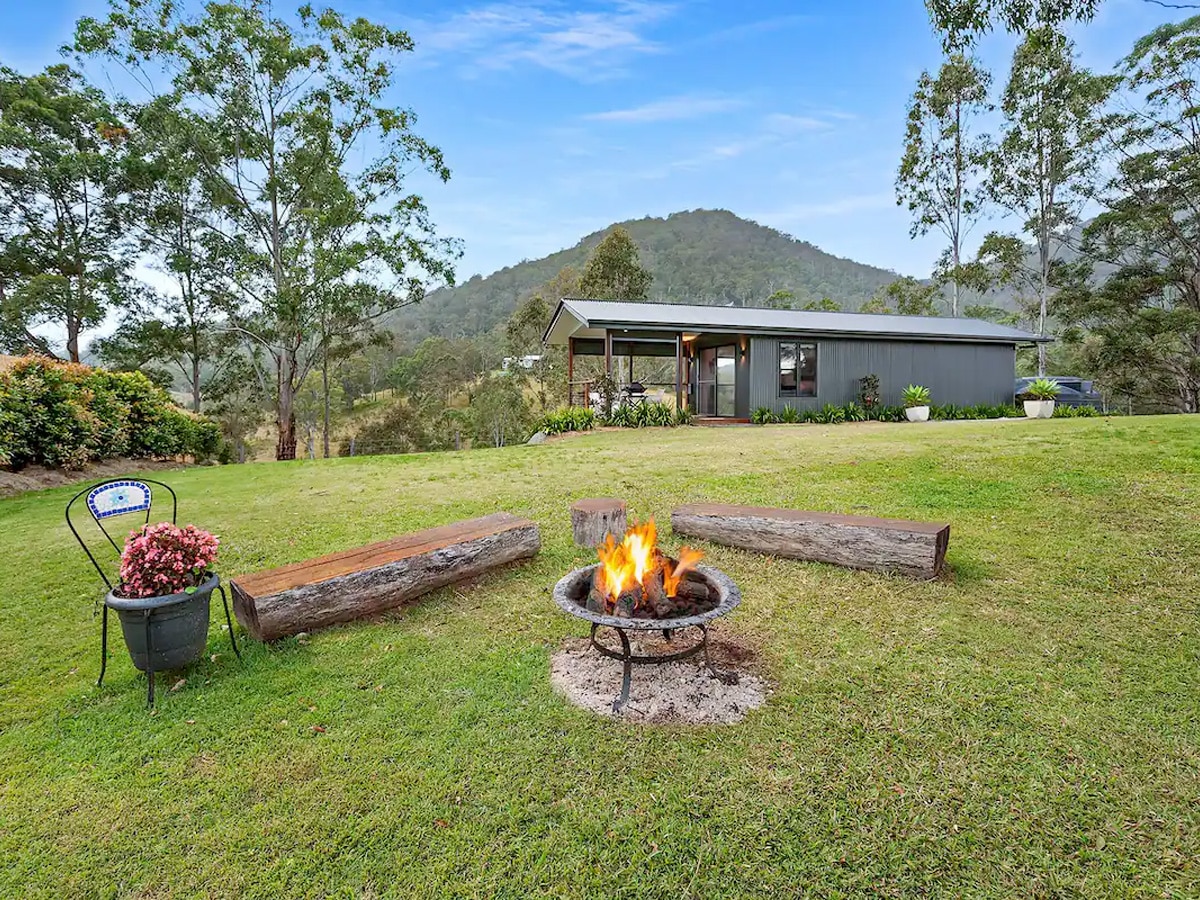 Host of the Year: Veronica and Colin Eastmure, Conondale, QLD
Location: Conondale, Queensland
Type: Farm stay – Entire property
Beds: 1 Bedroom
Bath: 1 Bathroom
Price: AUD$281.50 per night
Taking top honours in the host stakes, Veronica and Colin Eastmure from Conondale on Queensland's iconic Sunshine Coast were lauded by judges for their immense attention to detail. At the couple's Down on the Dale farm stay, guests are treated to a luxury experience replete with handwritten welcome notes, fluffy slippers and of course, some comfy-ass robes.
For host Veronica, the acknowledgment came somewhat out of the blue. She revealed that her goal was simply to offer up a unique stay and put a smile on the faces of those who came to check out Down on the Dale.
"Our guests love the extra little touches they are greeted with upon arrival, and the outdoor bath and fire pit are regularly called out in reviews," she said. "Guests can expect a romantic getaway with privacy and views to soothe the soul. We are passionate about promoting love and togetherness, and we want to make people smile."
A true hinterland paradise, the private property boasts mountain views and a series of creature comforts, but the real advantage of staying here is access to Veronica and Colin. According to judge and Australia and New Zealand Airbnb country manager, Susan Wheeldon, the couple's dedication to providing a one-of-a-kind experience was impossible to ignore.
"Veronica and Colin always go above and beyond in making the guests feel incredibly comfortable and special with their thoughtful touches and welcome notes," Wheeldon explained. "I loved hearing about how they prepared a delightful birthday cake for a guest's special stay. It's clear that these acts of exceptional hospitality as well as overall attention to detail and quality is why over 180 guests have consistently left 5-star reviews."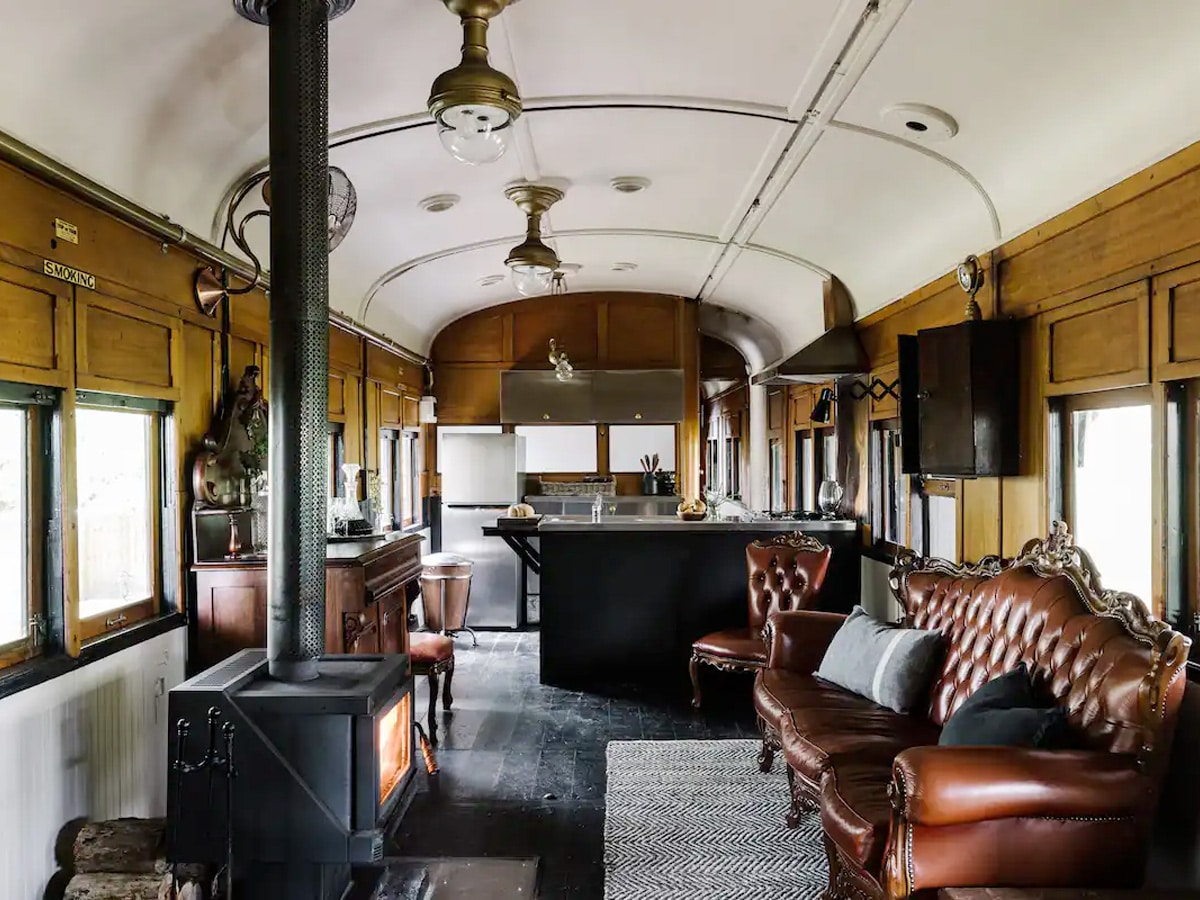 Best Unique Stay: Steam: Renovated 1920s Carriage, Forrest, VIC
Location: Forrest, Victoria
Type: Train – Entire property
Beds: 3 Bedrooms
Bath: 1 Bathroom
Price: AUD$385 per night
Continuing the rural theme, the Best Unique Stay award went to Steam – a 1920s train carriage that has been transformed into a luxury escape in the Victorian countryside. Located around two hours outside Melbourne, the property sits amid a bevy of natural beauty, not far from Lake Elizabeth and the Redwood Forrest, but the Airbnb itself is arguably more stunning.
The restored wooden carriage, which was originally built in 1926 at the Newport Railway Workshop in Melbourne as First Class carriage 61 AW, harks back to a bygone era of luxury. With three bedrooms, including a master that features twin mahogany armchairs and a sliding door that opens to a private outdoor bath with polished brass tapware, Steam is your own personal slice of The Orient Express.
---
Featured Video from Man of Many
---
"Steam is a romantic homage to the simpler and slower time – The Great Age of Steam," Steam host, Fleur Leslie said. "We have found guests of all ages have an affection for train travel. We haven't managed to pinpoint exactly why. Perhaps it's the sense of nostalgia, the thrill of adventure, or the dependable tracks that once connected people to new worlds. If only for a few days, guests can imagine the enchantment of a 1920s train journey, a different era, a different life – then we've created a unique experience and some unforgettable memories."
Best Design Stay: Mister Munro, Crookwell, NSW
Location: Crookwell, NSW
Type: Townhouse – Entire property
Beds: 3 Bedrooms
Bath: 1 Bathroom
Price: AUD$150 per night
A lovingly restored Victorian terrace on the outskirts of New South Wales' historic Crookwell region, Mister Munro is a deserving winner of Airbnb's Best Design Stay. Host Elise Croker has transformed the heritage building, which dates back to 1890, into a stunning and stately residence that drips with old-world charm.
Moody and dark, the property has a distinctly Victorian feel to it, a sentiment that reverberates with the fittings and finishes housed within. Named for a highly regarded local tailor revered for his expertise in the era's fashion, Mister Munro embraces the rich history of the area in true living detail. As Croker explains, the interior was inspired by colours and finishes that pay respect to the history of the building while also feeling contemporary and fresh.
"I wanted to create a home fit for modern-day living whilst keeping a strong heritage feel throughout," Croker said. "Built in 1890 from locally made bricks and mortar, a tailor by the name of William Munro lived and worked in this stately residence approximately 120 years ago."
"You can read the layers of history and the narrative of the building as you move through it. The home is a place to retreat, rest and relax, entertain and just be with family. It's warm, textural, earthy and calming. It's moody and dark in some places yet light-filled and bright in others. There's a really beautiful relationship between dark and light within this house."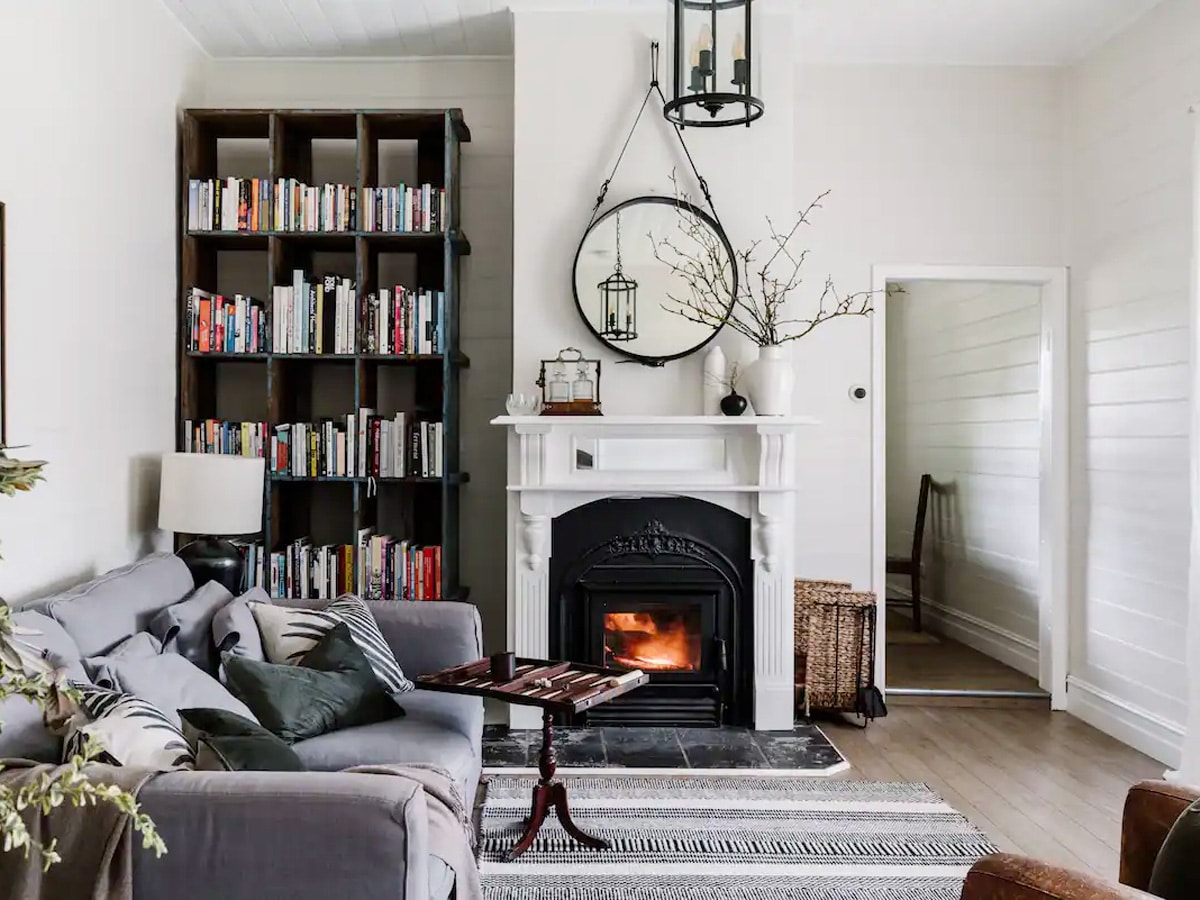 Best Nature Stay: The Cottage at Dunmore Farm, Molyullah, VIC
Location: Molyullah, Victoria
Type: Cottage – Entire property
Beds: 3 Bedrooms
Bath: 1 Bathroom
Price: AUD$395 per night
Set on a 150-acre former dairy farm in Victoria's picturesque High Country, The Cottage at Dunmore Farm is as unique as Australian Airbnbs come. The beautifully restored 1860 homestead encapsulated the very essence of tranquillity, with guests treated to misty mornings and starlit nights. Inside, hosts Bec and Angus McDougall have supplied an assortment of period-authentic touches, including a Victorian claw bath and antique chandelier together with Aesop amenities and Sheridan bath towels.
"The property is a classic countryside cottage, perfect for those looking for an iconic farm stay in regional Australia," judge and Airbnb superhost Sarah Huang (Yang-Fen) said. "While the outdoor area displays a stunning showcase of local flora and fauna from sunrise to sunset, the interior boasts an impressive collection of antique furniture that pays homage to the origins of the homestead."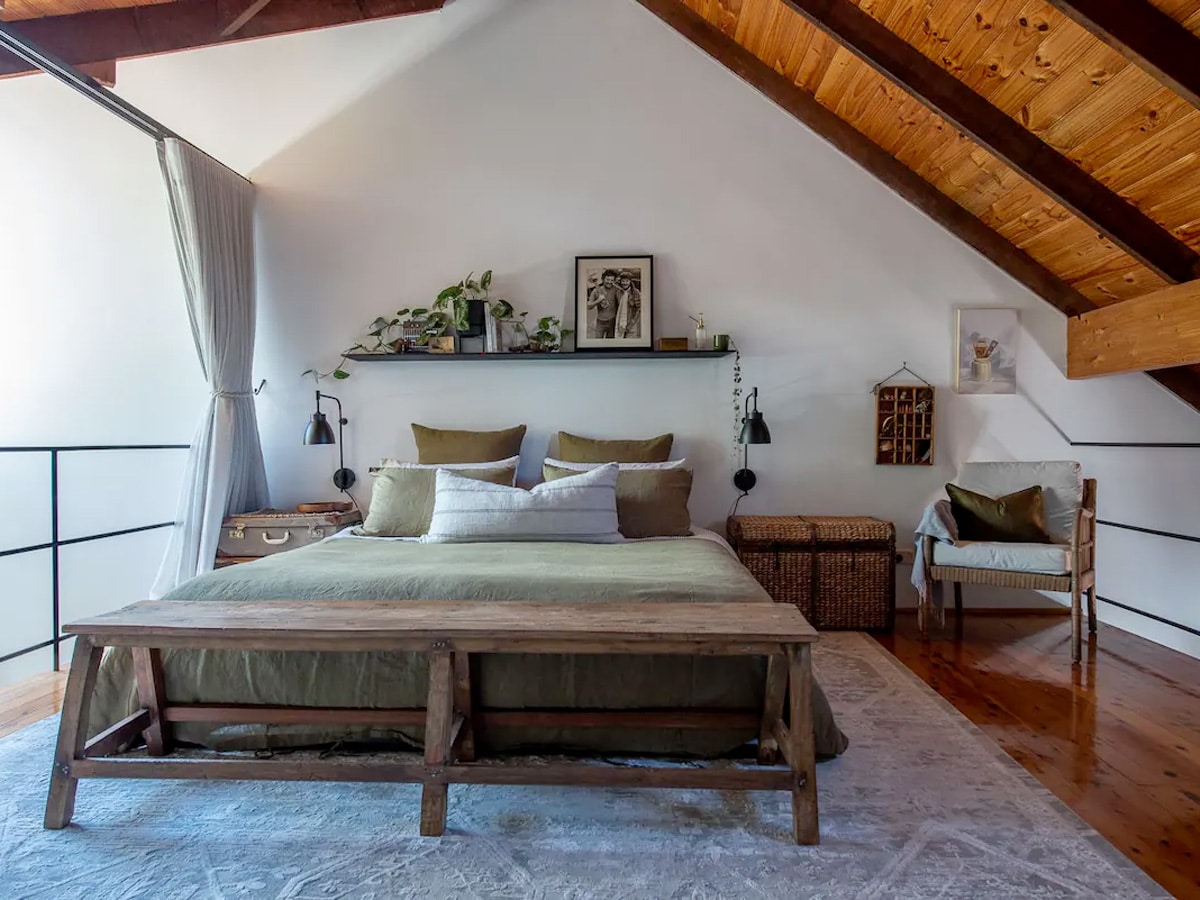 Best New Host: Sarah Abbott, Fremantle, WA
Location: Fremantle, WA
Type: Apartment – Entire property
Beds: 1 Bedroom
Bath: Shared bathroom
Price: AUD$225 per night
Sarah Abbott's stunning Fremantle property Orcades & Karoa may be a winner amongst Airbnb fans, but at the 2023 Airbnb Host Awards, she was the one taking home the silverware. The Western Australian managed to nab the title of Australia's Best New Host, courtesy of her keen eye for detail and impeccable taste.
A remarkable spot for your next getaway, Orcades & Karoa features a large open-plan design spread over three levels, housed within a small tight-knit complex. The moment you enter the property, you are greeted by a generous lounge area, open plan kitchen, bathroom with built-in laundry, dining area and private balcony that overlooks one of Fremantle's most revered streets. The top floor houses a large mezzanine-style bedroom, with a work desk and an open-plan robe.
"I wanted my property to be an embodiment of the West End district to offer my guests a connection to the area. Through the design of Orcades and Karoa's interior, I share my own connection to Fremantle, a story of two generations of a family who landed in our port city after long sea crossings," Sarah said. "This story is told through the property, with all the hallmarks of renowned local architect, Brian Klopper, including a beautiful wrought iron black spiral staircase, triangular windows and vaulted timber ceiling."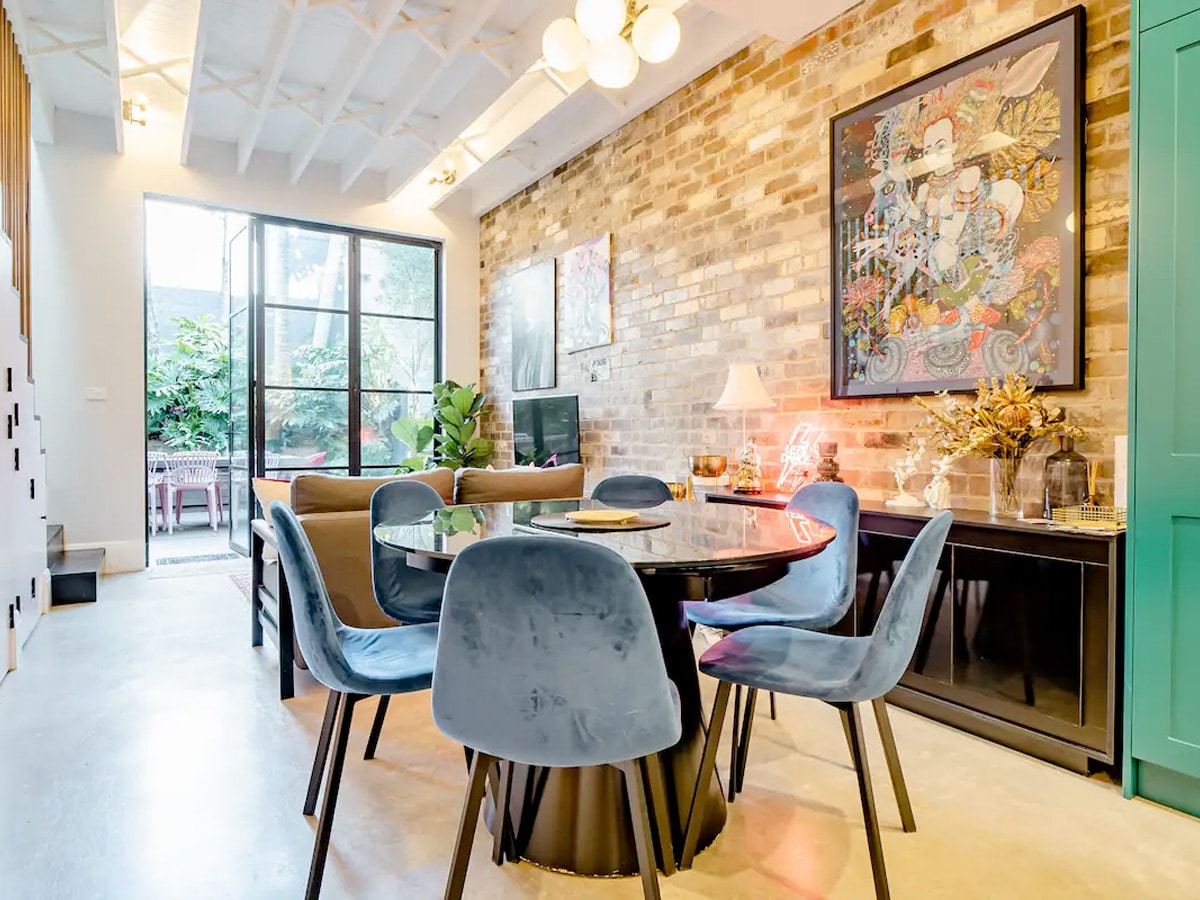 Best Room Host: Skye Lanser, Forest Lodge, NSW
Location: Forest Lodge, NSW
Type: Apartment – Room
Beds: 1 Bedroom
Bath: Shared bathroom
Price: AUD$130 per night
Skye Lanser's 100-year-old terrace in the heart of Sydney's Inner West is an ideal location for the work-orientated traveller, so it's little wonder she's taken out the Best Room Host award for 2023. Each space within the property has been carefully curated so as to make an effective and homely vibe that feels familiar, even to those who have never been before.
The common areas feature quirky artwork, antiques and items collected on Skye's many travels, helping to give the property some personality. Throw in the floor-to-ceiling library and you've got yourself the ultimate weekend getaway for the solo traveller.
"Skye's love for design has created a room full of character and is central to everything," judge Susan Wheeldon said. "While it provides value, quality stays like Skye's offer guests choice when travelling to Sydney, while also providing the added bonus of design, modern comforts and ultimately feeling like a local."
How the Top Airbnbs Were Chosen
The 2023 Airbnb Host Awards mark the third time the platform has officially named its top properties and hosts, with the results hotly contested. According to Airbnb, winning hosts were selected based on extensive in-house data, guest scores and reviews, with oversight from a panel of judges that included Australia and New Zealand Airbnb country manager, Susan Wheeldon and superhost Sarah Huang (Yang-Fen) who also sits on Airbnb's global Host Advisory Board.
"I was blown away by the finalists included in this year's Airbnb Host Awards and the task of choosing a winner was incredibly difficult. It is clear these Hosts put a lot of love and effort into their listings and it certainly pays off," Huang said. "The dedication to ensuring a seamless and memorable experience for all guests is incredibly special to see across all of the categories."
While naming the best Airbnbs in Australia is no mean feat, charting the influence of the hosts behind them is arguably more challenging. Like a good web developer, if you are successful in your task as an Airbnb host, guests should scarcely know you exist.
"Local Hosts are the backbone of the Airbnb community and here in Australia we have so many incredible hosts who consistently go above and beyond for their guests and shine a spotlight on this beautiful country. We know that Hosts put in tremendous effort to ensure their listings are unique, curated and full of thoughtful touches that allow guests to immerse themselves in a truly memorable experience."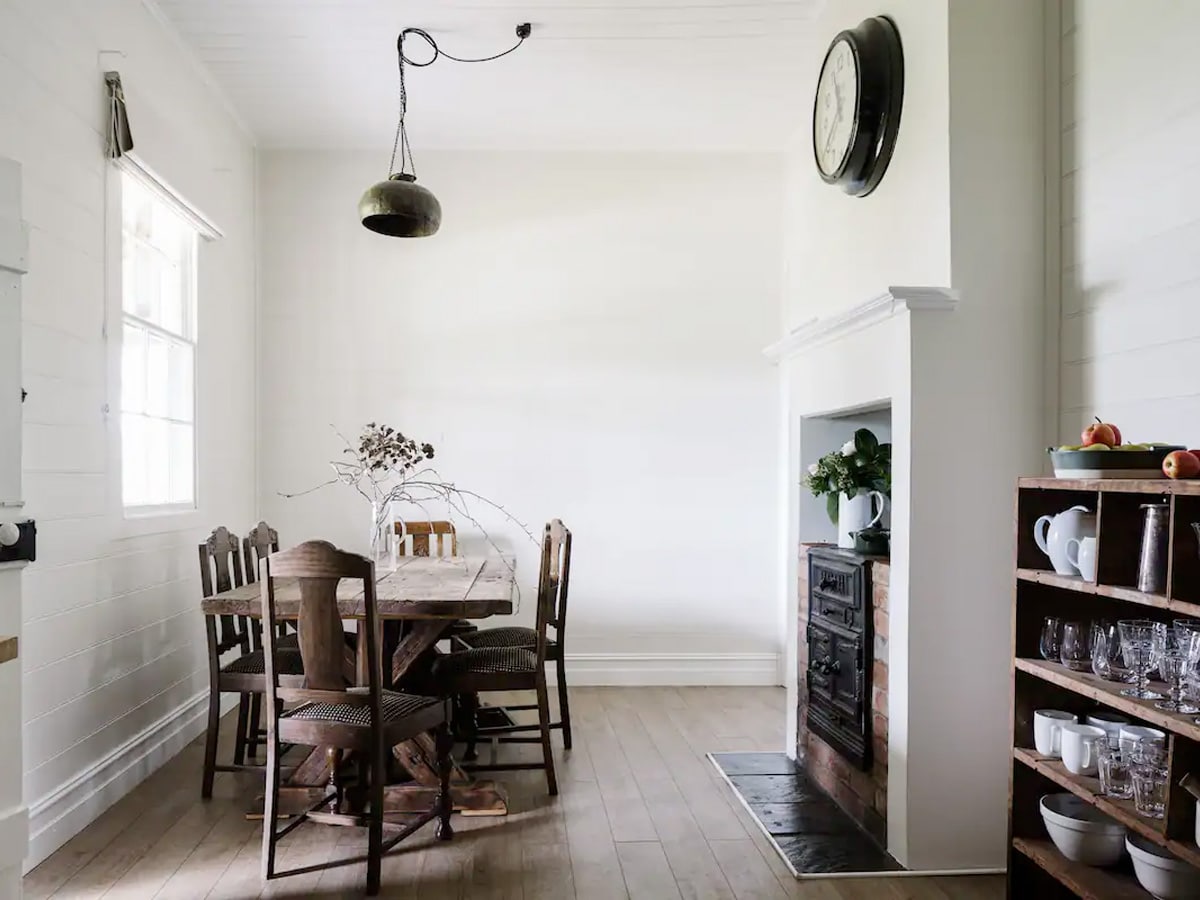 Airbnb Trends
The accolades dished up by Airbnb come amid recent reports that the short-term rental market is steadily growing in Australia. According to data from Oxford Economics, Airbnb contributed $13.6 billion to Gross Domestic Product in 2022 alone. The independent report titled The Economic Impact of Airbnb in APAC, found the platform accounted for approximately 7.8 per cent of the tourism industry's contribution to GDP in 2022, up from 5 per cent in 2019.
As Wheeldon points out, guests are often swayed not simply by the locale or design of a property, but also by the hospitality on offer. The Australia and New Zealand Airbnb country manager believes that good hosts can "bring valuable tourist dollars to local businesses and support jobs".
"Being a Host is not just about sharing a special place, it also allows people to showcase their local areas while having an opportunity for them and the businesses they rely on to earn extra income to combat the rising cost of living," she said.
"We've seen that the cost of living has created fundamental shifts in the way people are travelling and living, creating tangible opportunities for communities that lay off-the-beaten track. Domestic and affordable trends are seeing the benefits of tourism spreading further afield into regional Australia, and empowering locals to earn a living and make ends meet. It's incredibly exciting to see travellers still enthusiastic about exploring new destinations and Hosts act as passionate advocates for the regions and communities they live in."
Australian Airbnb FAQs
Is Airbnb Legal in Australia?
Airbnb is legal in Australia, however, Residential Tenancy Law in Australia does not allow tenants to sub-lease the property without the owner's / landlord's consent. If requested to approve an Airbnb use, an owner could reasonably refuse to consent because of the extra wear and tear on the property.
Do you need council approval for Airbnb Australia?
According to Airbnb, all hosts in New South Wales listing short-term rental accommodation are required to register with the NSW Government and provide a valid registration number to Airbnb. This is common amongst all states in Australia, however, it is important that you consult your local district before listing your property.
What percentage does Airbnb take in Australia?
In Australia, Airbnb charges a 3 per cent host service fee which is deducted from the booking subtotal. This figure can rise to 5 per cent if you have a strict cancellation policy.
---
Featured Video from Man of Many