For $100,000, You Can Live Like Bond in the Ultimate 00-Experience
Get your tux pressed, clean your Walther PPK, and fire up your Aston Martin. With No Time to Die, the 25th instalment in the James Bond franchise, ready to hit theatres, Tamandare Travel is offering a 00 Experience that will have you not only enjoying the premiere of the movie, but also retracing the steps of the daring 007.
You'll also like:
The New Home of James Bond
A Complete List of All James Bond 007 Watches
James Bond 'No Time To Die' Officially Delayed Again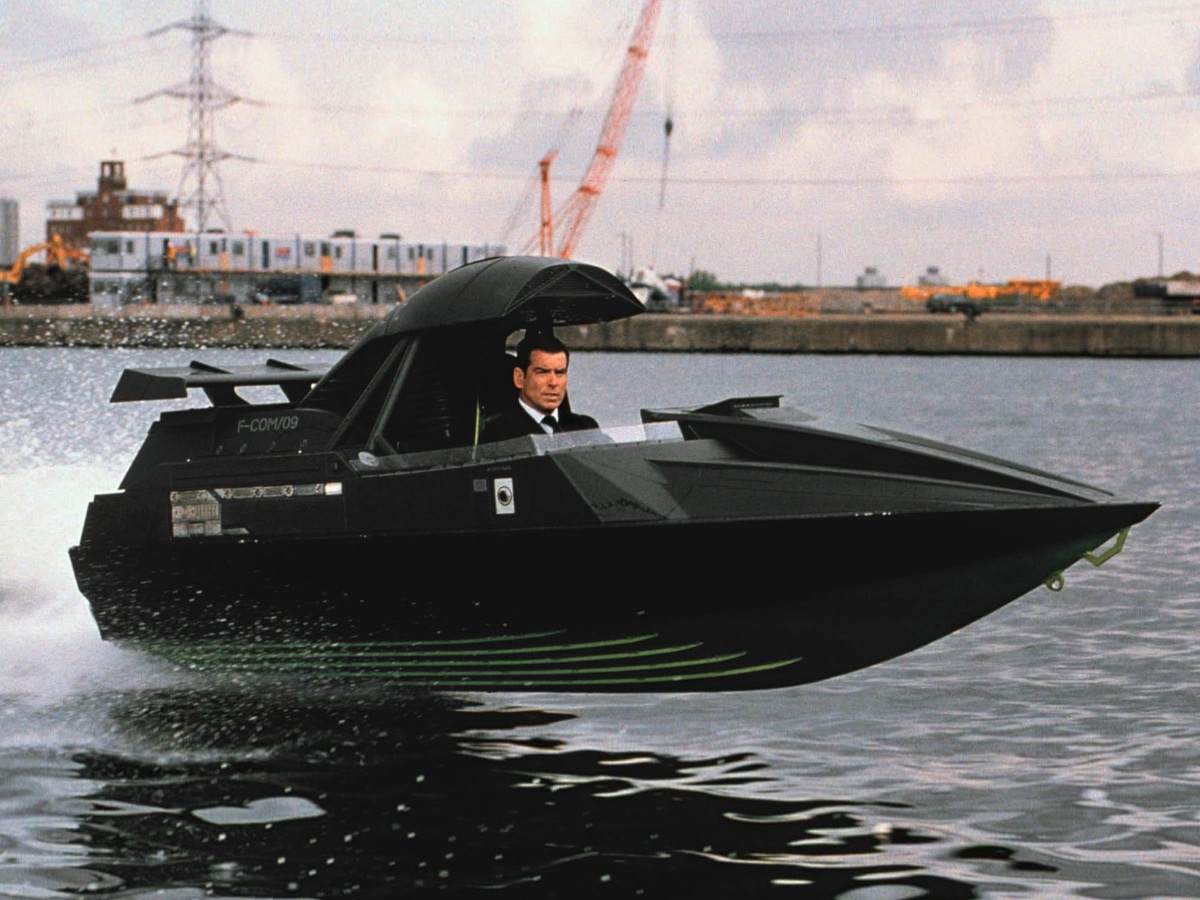 Helmed by travel company Uber Alles, the 00-Experience is limited to just 50 participants worldwide, with the entire venture caught on film. Every step of the journey is filmed by a professional film crew in real time, with the final cut to be distributed to each participant after the tour.
"It is a once in a lifetime, bucket list adventure, that starts with the world premiere of the "No Time to Die" Bond film and travels to four countries, seven cities in 21 days," Lindsay Boyd of Uber Alles Travel tells Man of Many. "You drive Aston Martins, Land Rangers, Ferraris etc. You are whisked away after simulated fire fights by helicopter. You have boat chases in rib boats, drink and taste fine whiskeys, scotch and have adventures on the Royal Yacht. Every day a new adventure, every day an experience not available elsewhere."
As Boyd points out, the 21-day excursion starts off with attending the VIP red carpet event of the premiere of No Time to Die in London. You'll eat in Michelin star world-class restaurants, and you'll have unique and exclusive experiences, including driving exotic cars like Aston Martins, Ferraris, Lamborghinis, and Range Rovers.
Your missions will include recreating high speed Bond chase scenes in supercars, boats, and helicopters. After a simulated fire fight, you'll make a getaway to a secluded vaulted hideaway. Your mission assignments will include guarding the crown jewels during a special event, after which you'll get a private viewing of the Tower of London.
This trip doesn't come cheap though—to get the full 21-day experience, you'll have to pay USD$80,000 (AUD$109,000). You also have the option of paying USD$4,000 a day for a shorter version. Space is extremely limited, so don't wait too long if you want to be a part of this mission. So, besides the obvious life of adventure and luxury, what's the biggest drawcard for the $100,000 00-Experience?
"Bragging rights, or maybe the comradery of being one of the few, or just the ability to live the life of a MI6 agent," Boyd said. "For everyone it may be different, but most assuredly it will be a trip to remember and one for the record books. Personally, I like the car chases that lead to a gun battle on the way to a high-speed helicopter extraction."
You'll also like:
The New Home of James Bond
A Complete List of All James Bond 007 Watches
James Bond 'No Time To Die' Officially Delayed Again