This Incredible Glass Link House has a Secret Whiskey Room
Blending the Japanese and Pacific Northwest Modern design, the Glass Link House was designed for a family that has a passion for entertaining and nature. Located where the family could have privacy while enjoying incredible views of the surrounding forests, as well as carefully cultivated gardens, the house expertly accomplishes its design.
You'll also like:
Waldorf Astoria's Record-Breaking Miami Residences Take Jenga Sky-High
$20.1 Million Bondi Penthouse Breaks Australian Auction Price Record
Inside the $50 Million Colorado Ranch Tom Cruise is Selling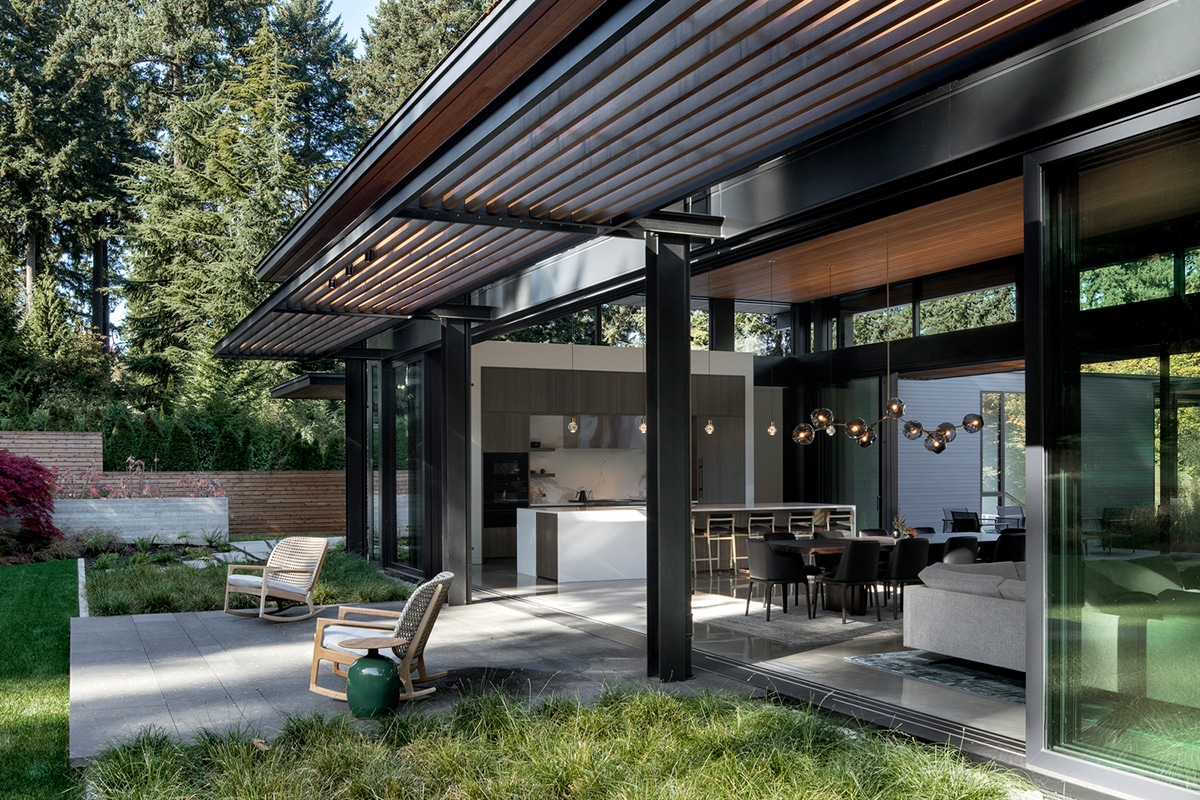 Built just outside of Portland, Oregon, this award-winning home captivates the attention first with a large and spacious great room that shares space with the kitchen. The area offers incredible views and creates an open, airy feeling thanks to the floor-to-ceiling glass doors. Occupants are able to enjoy the beauty of nature from the comfort of home from this area. Or, if you prefer to be even closer, the courtyard offers plenty of opportunity to commune with nature thanks to its pool, spa, and dining area.
The courtyard also serves to separate the two wings of the home. In one wing of the home there is a workout room with a sauna. Here the guest bedrooms are located as well, along with a media room. Entertaining is further enhanced by the wine room and a hidden whiskey room, which is accessed through a secret latch in a cabinet. The other wing of the home provides privacy for the master suite as well as the kids' rooms.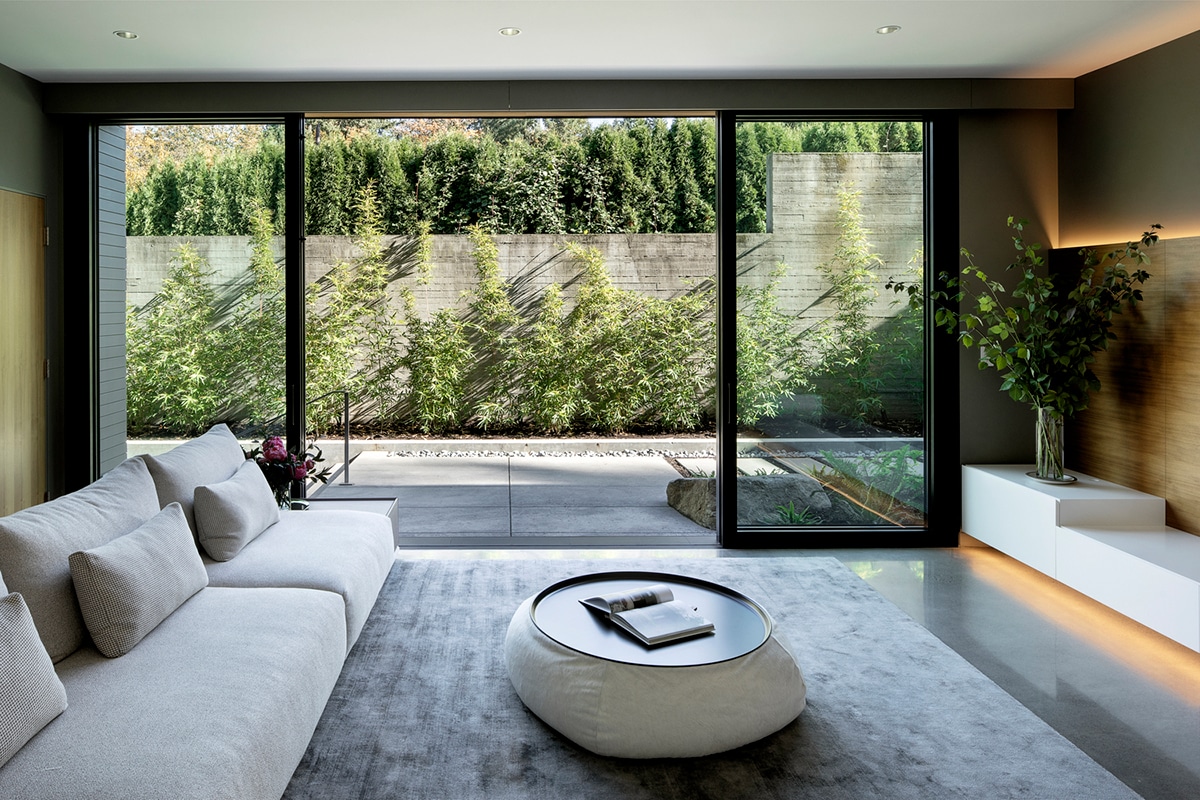 Throughout the whole home, an open framework of beams and columns create a feeling of being in the forest amidst towering trees. The home is a balanced mixture of wood, steel, stone, and glass, offering a harmony for any who live or visit here.
Filled with cozy furniture and decorated to be warm and welcoming, the Glass Link House provides incredible views and connects all to the surrounding forest. It is indeed a place where the family can both entertain and enjoy nature.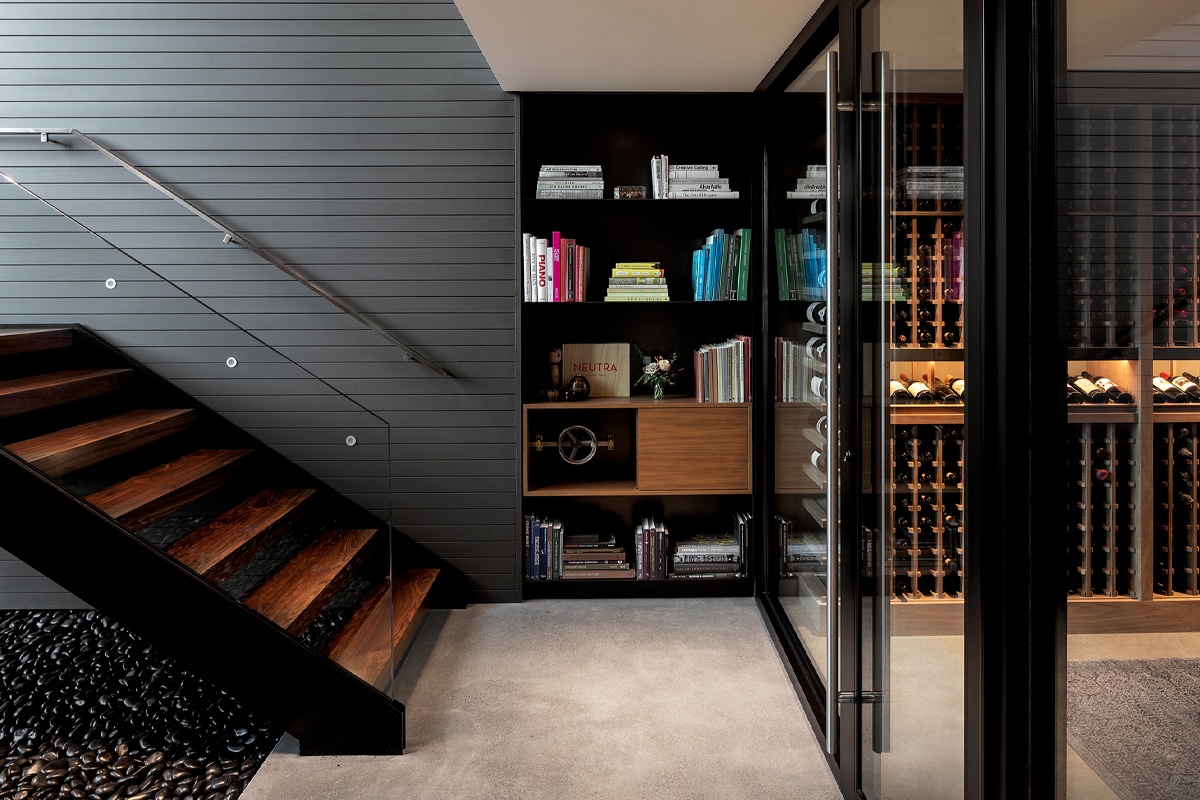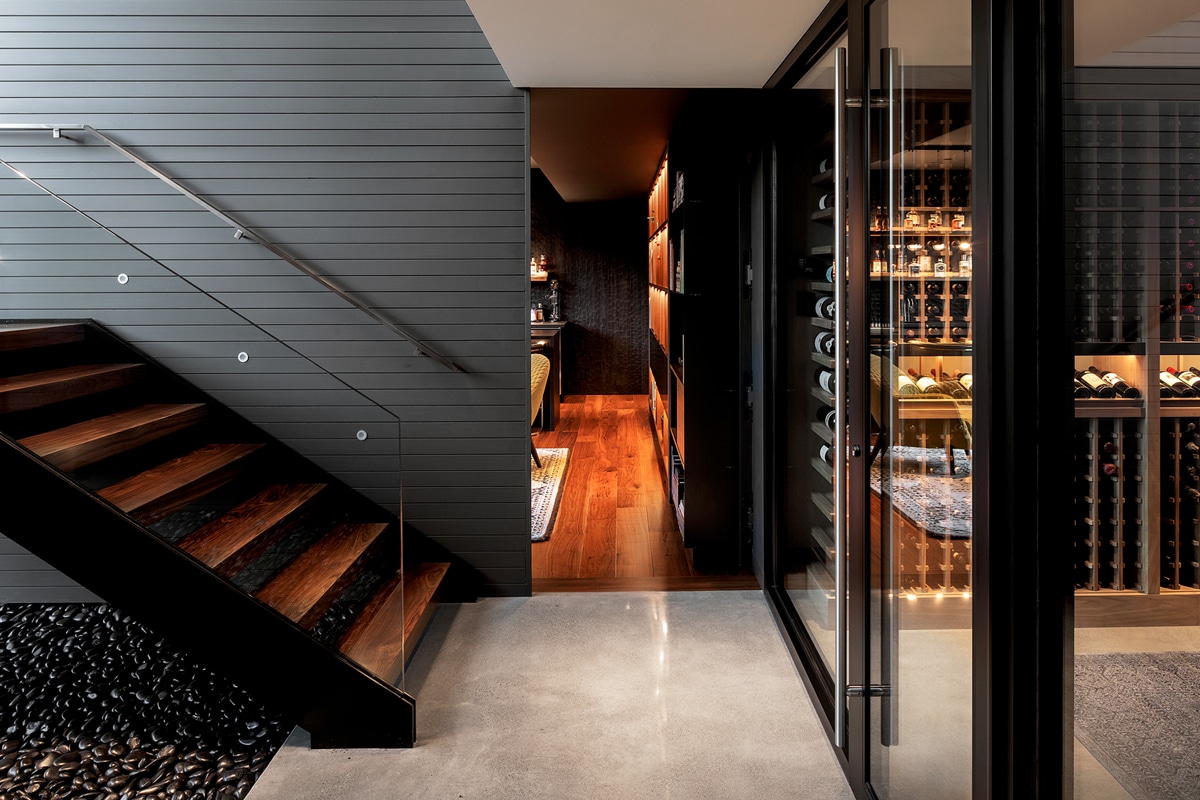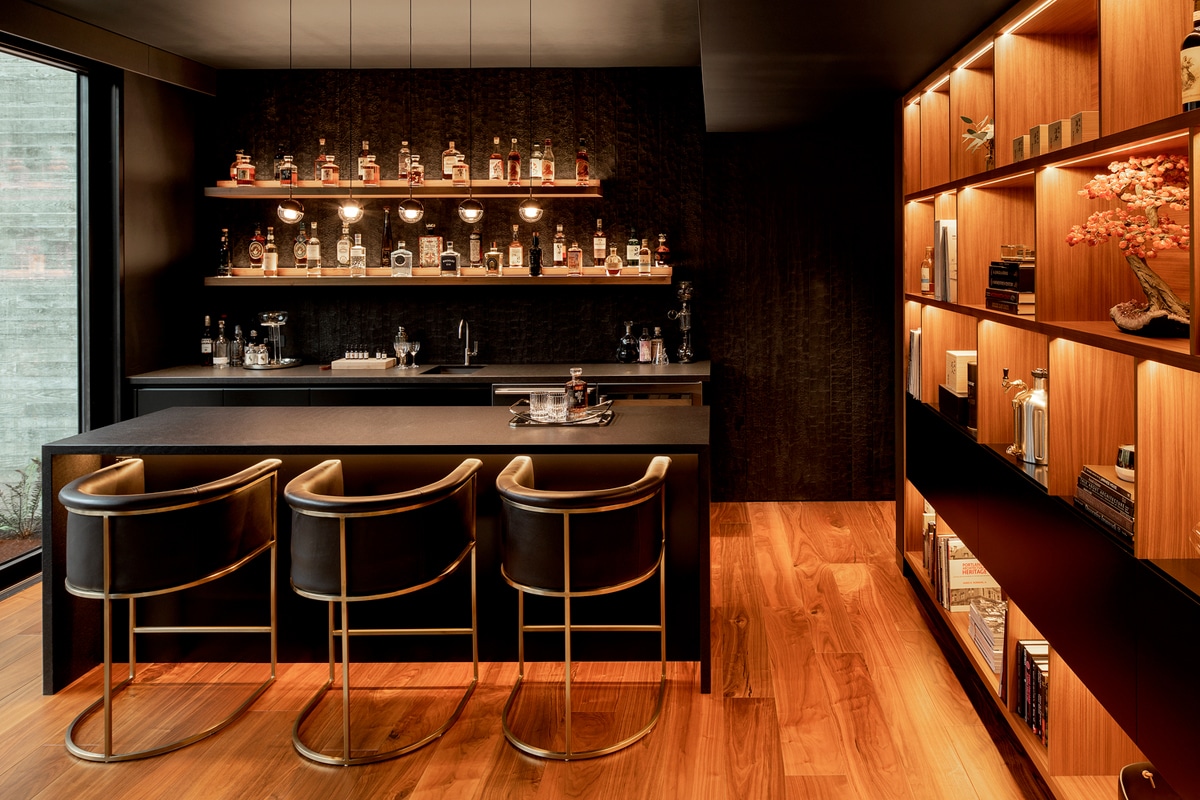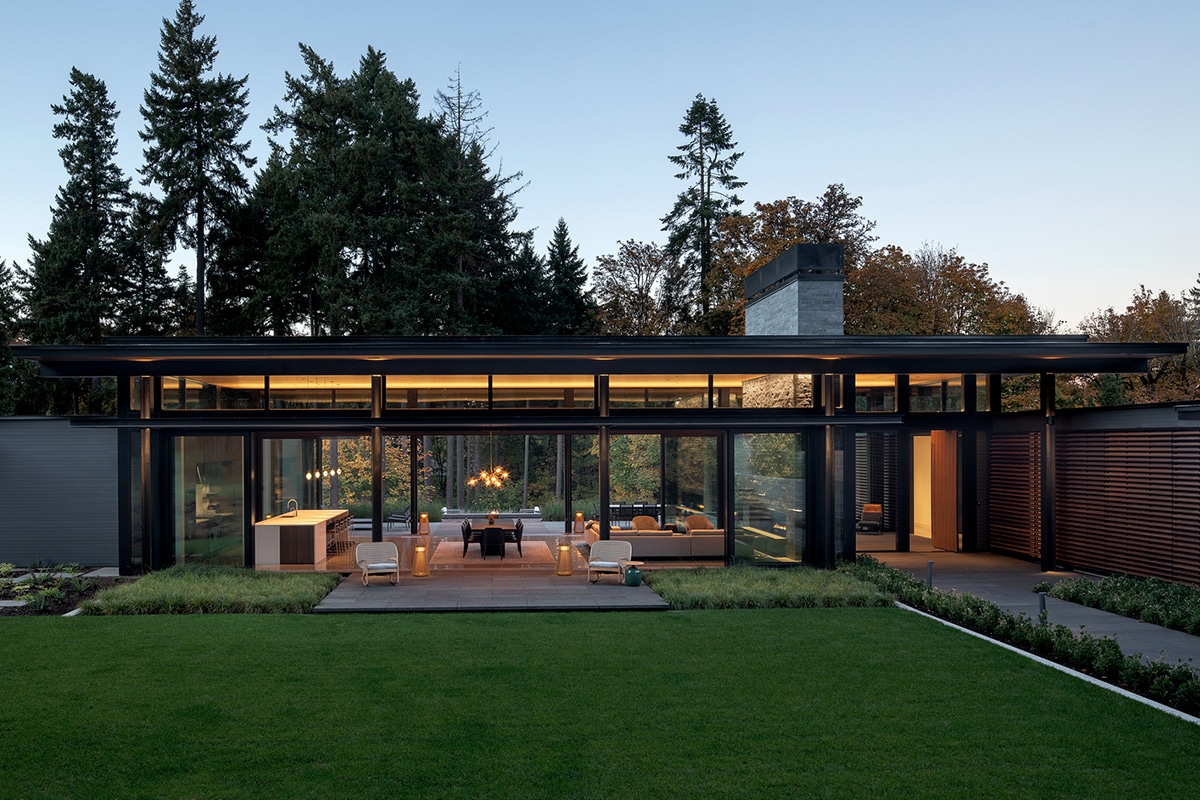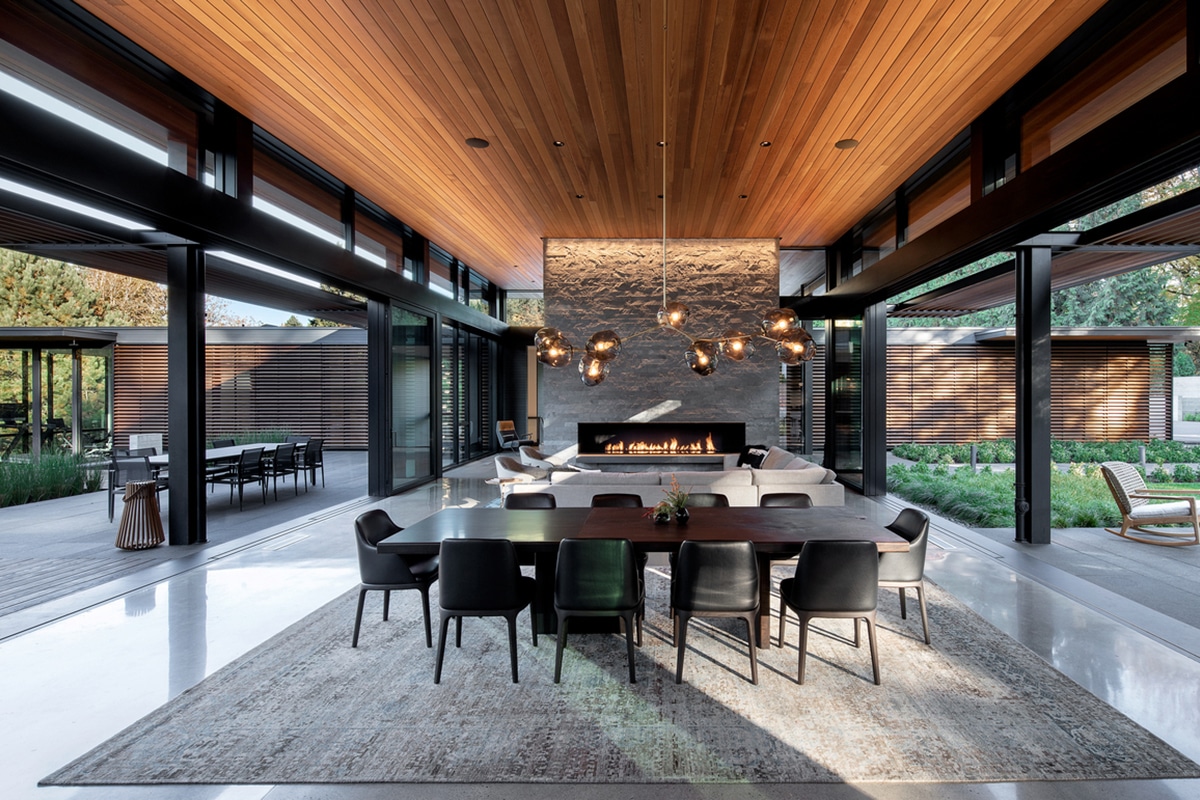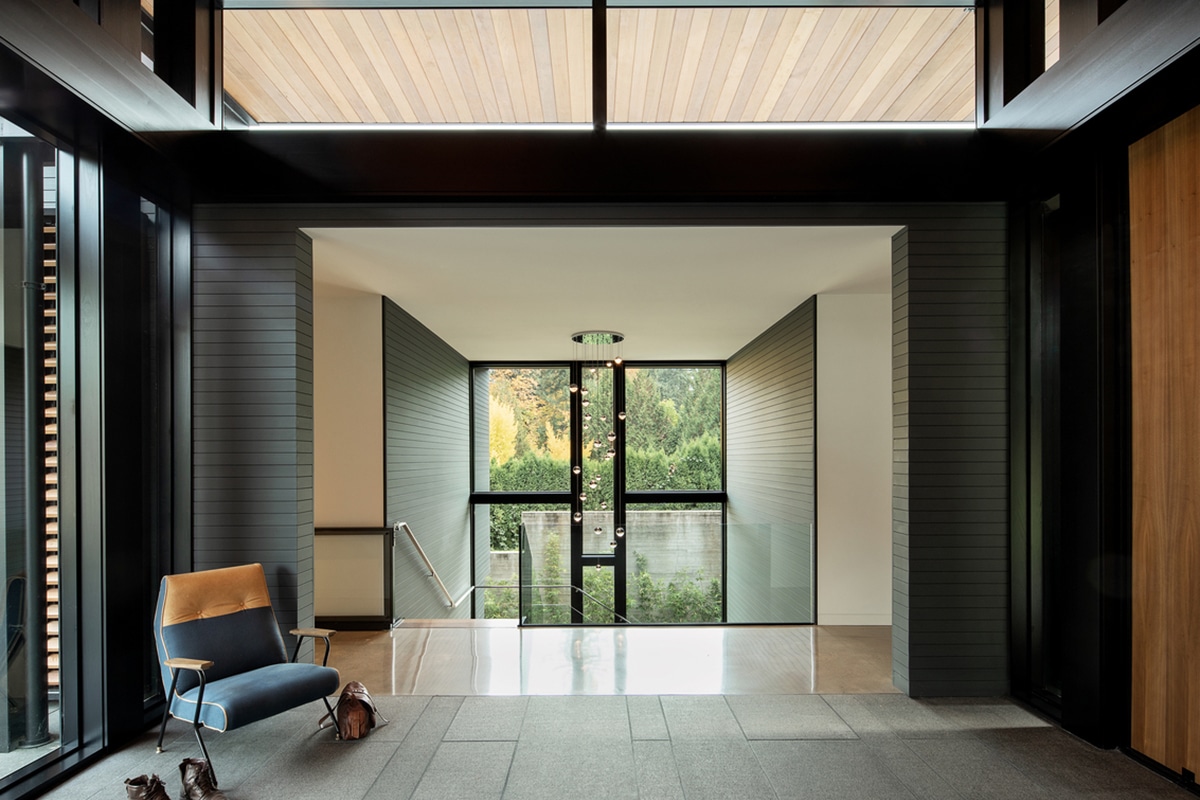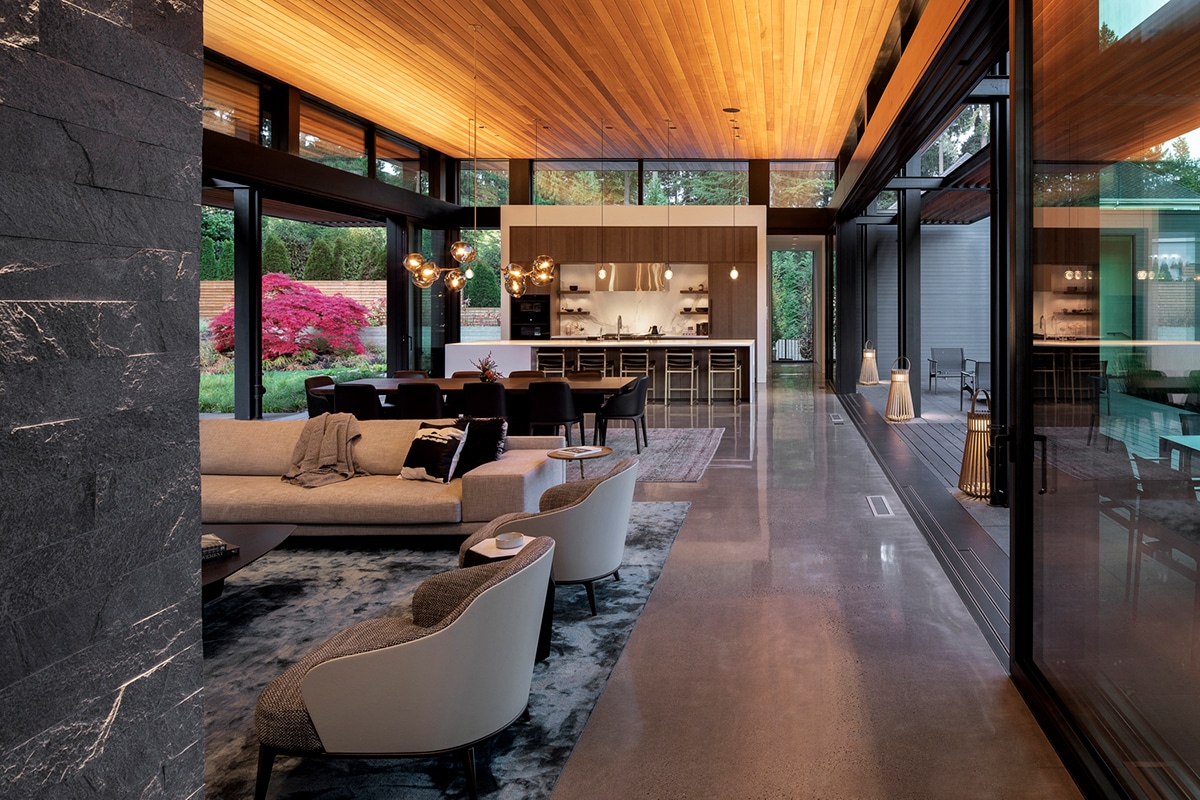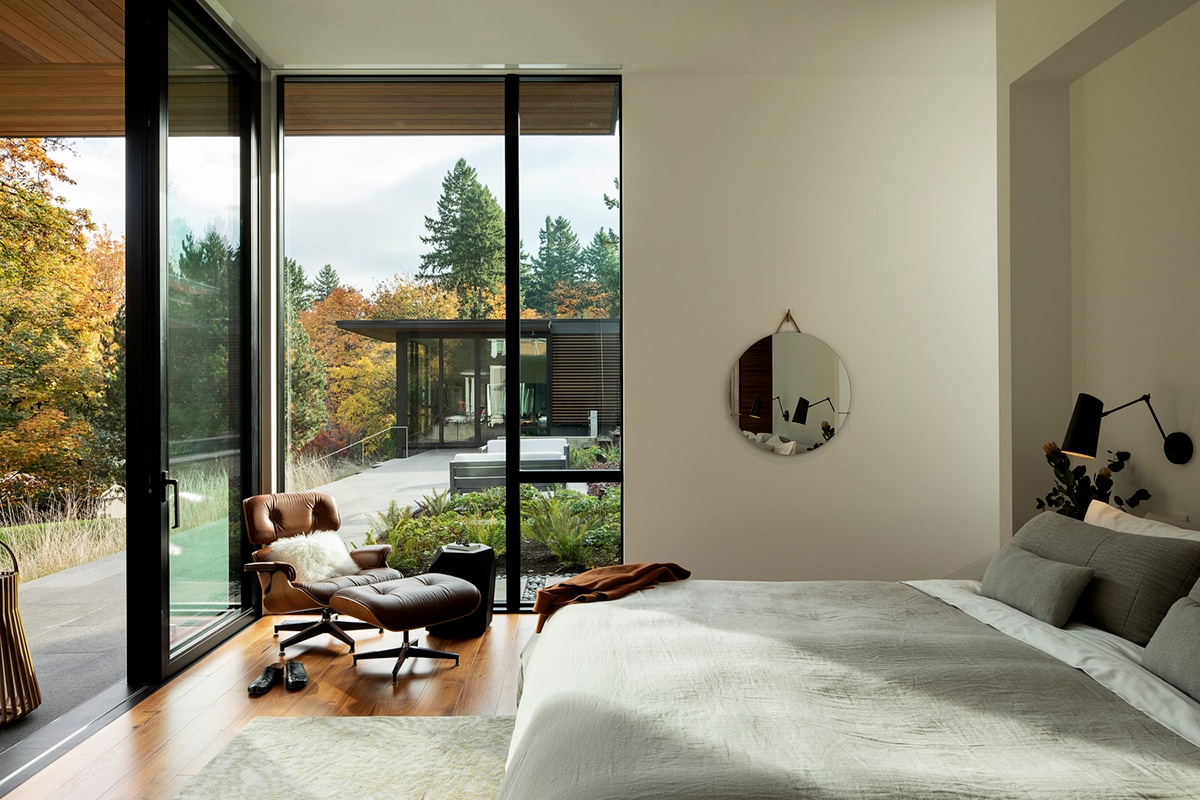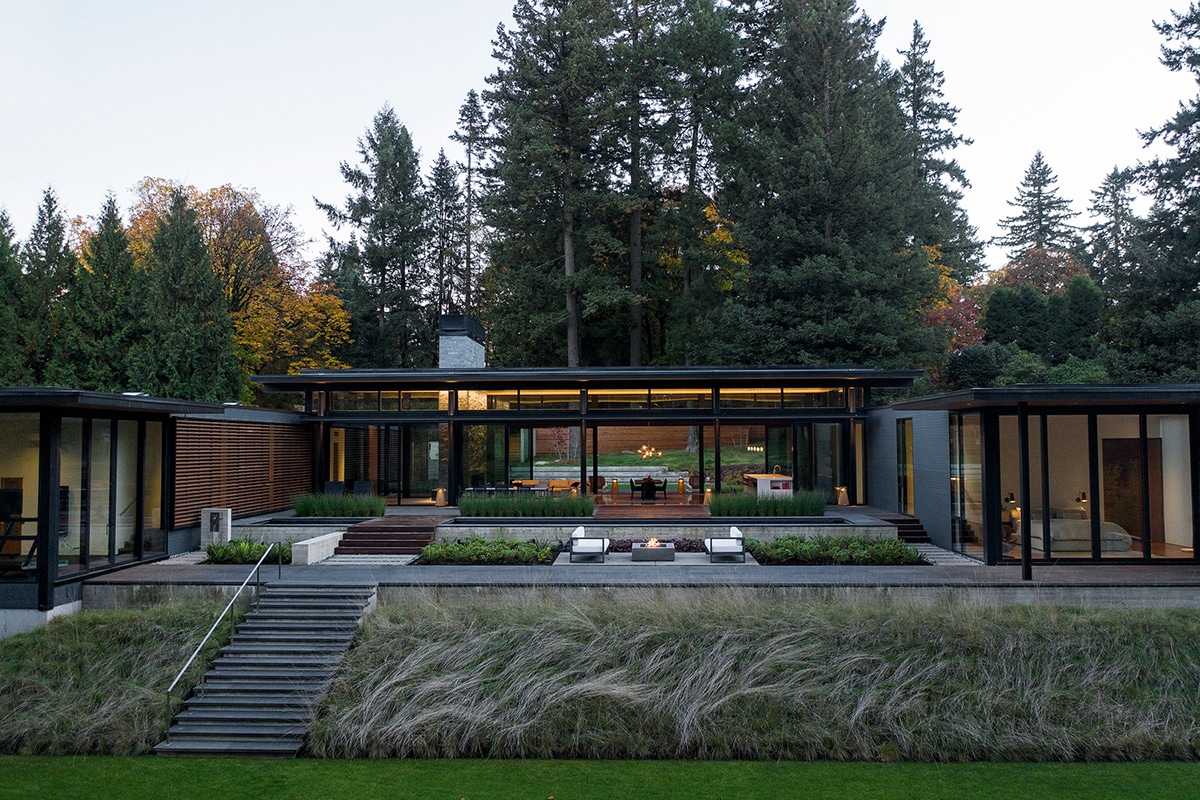 You'll also like:
Waldorf Astoria's Record-Breaking Miami Residences Take Jenga Sky-High
$20.1 Million Bondi Penthouse Breaks Australian Auction Price Record
Inside the $50 Million Colorado Ranch Tom Cruise is Selling