What Makes Drake's Bed Worth $400,000?
What would you pay for a good night's sleep? If you were Canadian rap star Drake, you'd be willing to fork over $400,000. That's more than the cost of a two-bedroom apartment in Sydney. That may sound like a lot, but what you would get for that money is well worth the cost.
You'll also like:
Take a Peek Inside Drake's 50,000 Square-Foot Toronto Mansion
What is Drake's Net Worth?
TOMM¥ €A$H's New Lounge is Anything But Half-Baked
Drake's new mattress comes from the Swedish company Hastens, and it's one of only a dozen made in the first run. The mattresses are all handmade, and they take about 600 hours to make, or about one month's worth of work from the mattress building team. "Your mattress should be the most important piece of furniture in your home," says Linus Adolfsson, the Hastens Los Angeles store manager. "In Sweden, if your couch costs more than your mattress, people won't understand. We have a completely different attitude to sleeping." Evidently there are a lot of other people that share that belief—Hastens has a waiting list for the $400,000 mattress.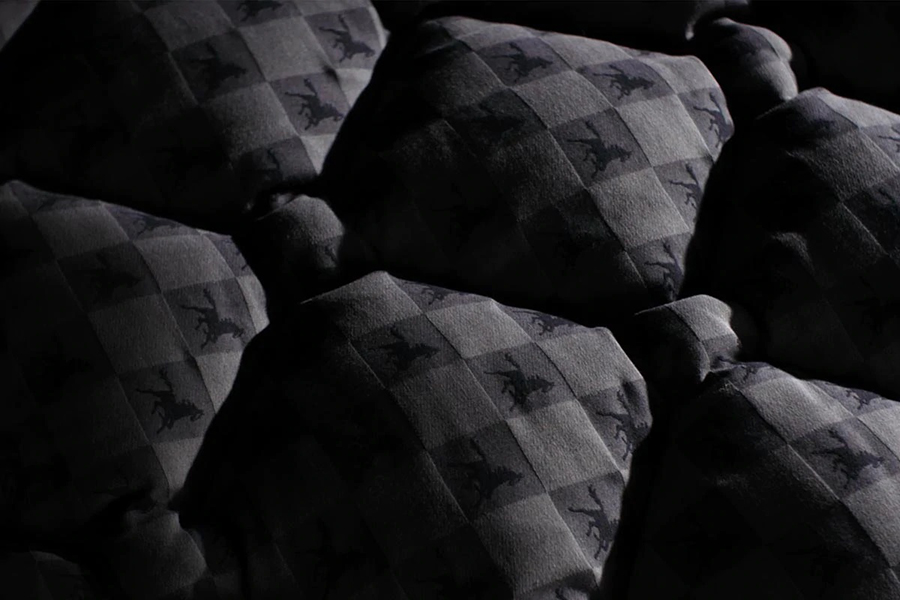 So what makes a mattress like the "Grand Vividus" worth so much? Each Hastens mattress is made to last between 50 to 100 years. It's made of natural materials including horsehair, wool, cotton, and flax. Hastens also employs a high number of springs for extra comfort and support while you sleep. When asked why the mattress is so expensive, Adolfsson explains, "So, how many springs, how many turns, and the last thing is layers of horsehair. The more horsehair allows for the bed to conform more and allows for the bed to breathe more. That is the general things. If we look at the beds from $10,000 and up to $390,000, it's a very big difference in the number of materials in the beds. Hastens will also send a team to your house three to four times a year to flip the mattress for you.
"The bedroom is where I come to decompress from the world at the end of the night and where I open my eyes to seize the day," Drake says. "The bed lets you float." Sounds like it was worth every penny.
You'll also like:
Take a Peek Inside Drake's 50,000 Square-Foot Toronto Mansion
What is Drake's Net Worth?
19 Home Bike Racks & Bike Hangers To Make Your Bicycle a Work of Art
General FAQ
What is Drake's net worth?
Forbes estimated Drake's net worth to be about $150 million in 2019. It is now $180 million in 2021.
How expensive is Drake's bed?
Drake uses the 'Grand Vividus' mattress which costs about $400,000.