35+ Masculine Home Office Ideas & Inspirations
They say compartmentalisation and clear borders are essential to business, and that applies to the masculine home office just as much as the boardroom. Hence, if you're a man who works from home and has room to spare, consider a proper masculine home office as being more or less mandatory.
Just throwing something together won't cut it here, we're afraid–you'll want our firm, guiding hand to give yourself the office you really deserve. Indeed, the best masculine home office ideas cater to a distraction-free environment where you feel both at ease and business-minded at all times. It's also a place where potential clients or associates can feel comfortable as well, simultaneously aware that you're a formidable man of taste, sophistication and action.
Here are some Masculine Home Office Ideas & Inspirations to get that internal motor running. Set up and conquer.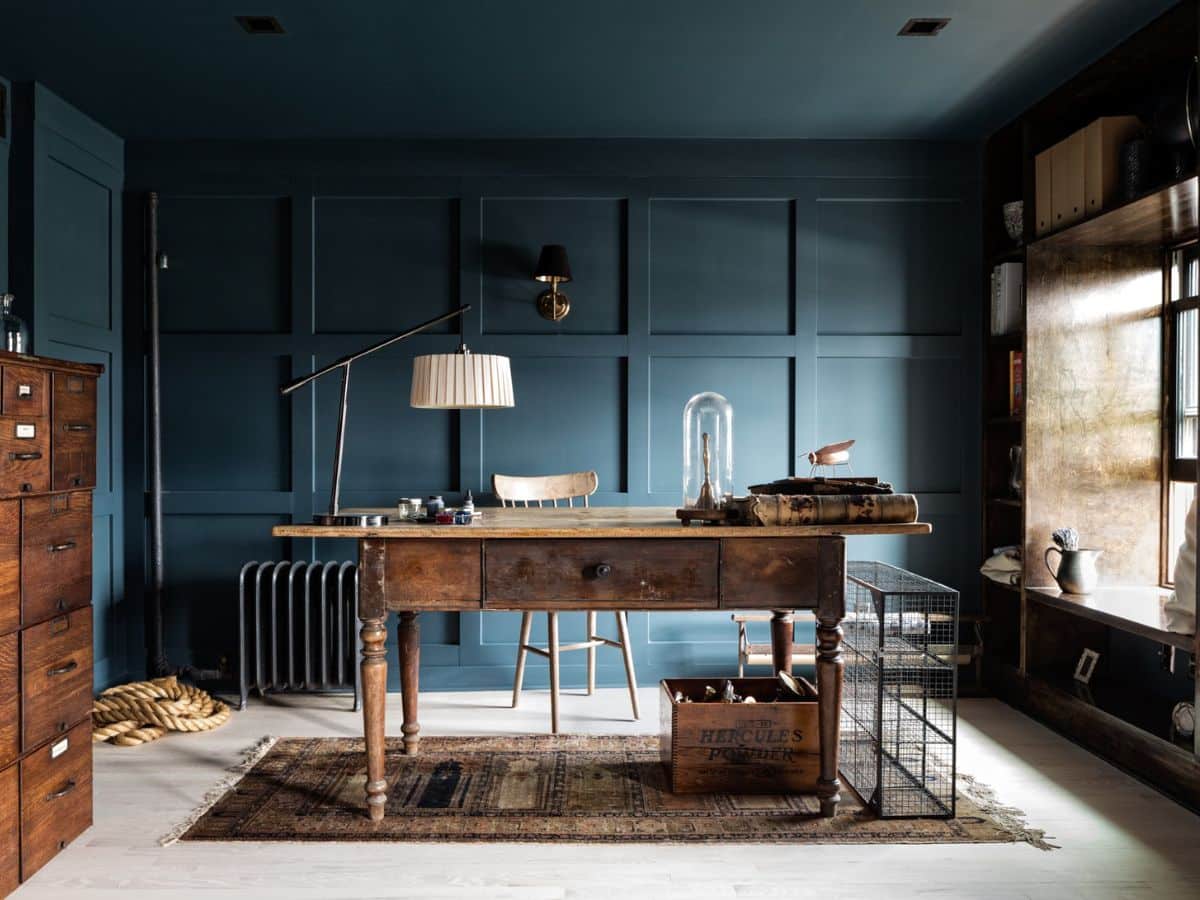 What is a Masculine Home Office?
Some dudes think all they need is a laptop computer and a flat surface to be fully operational. Those dudes are wrong. For starters, they're not giving themselves the treatment they deserve. Secondly, by obscuring the line between home and work they're subconsciously making it harder to get into work mode. By contrast, the right masculine home office is a clearly defined domain where a professional goes to be a professional. Think of it as getting into your car and driving an hour to work, minus the hour drive. The space itself should therefore be cut off from distractions, free of clutter, and ready for business. It should also resonate with the personal touch while not straying too far from decorative tradition. Expect increased productivity–not to mention a greater sense of pride–to follow.
Tips for Achieving a Masculine Home Office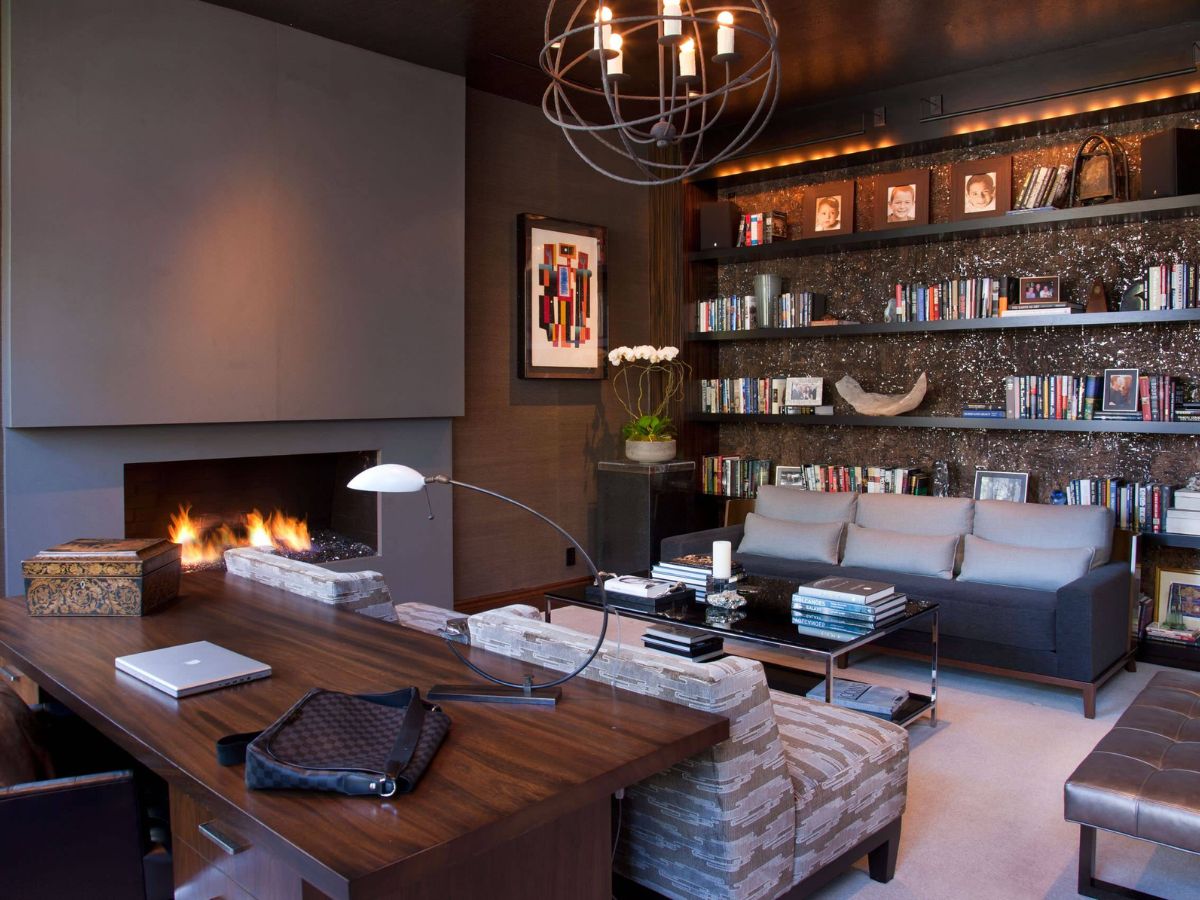 1. The Mad Men Aesthetic
The TV show Man Men was set decades ago, but the masculine style it presented still packs an aesthetic wallop. Think leather and wood furnishings, books on the wall, boxes of cigars and a stocked bar. Since you're working from home, you don't necessarily need to rock the expensive suit, but on the other hand it wouldn't hurt. What we're saying is: don't be afraid to kick it old school when doing up your masculine home office. A client today is just as likely to respect a glass of single malt Scotch and a powerful business presence as he (or she) would have fifty years ago.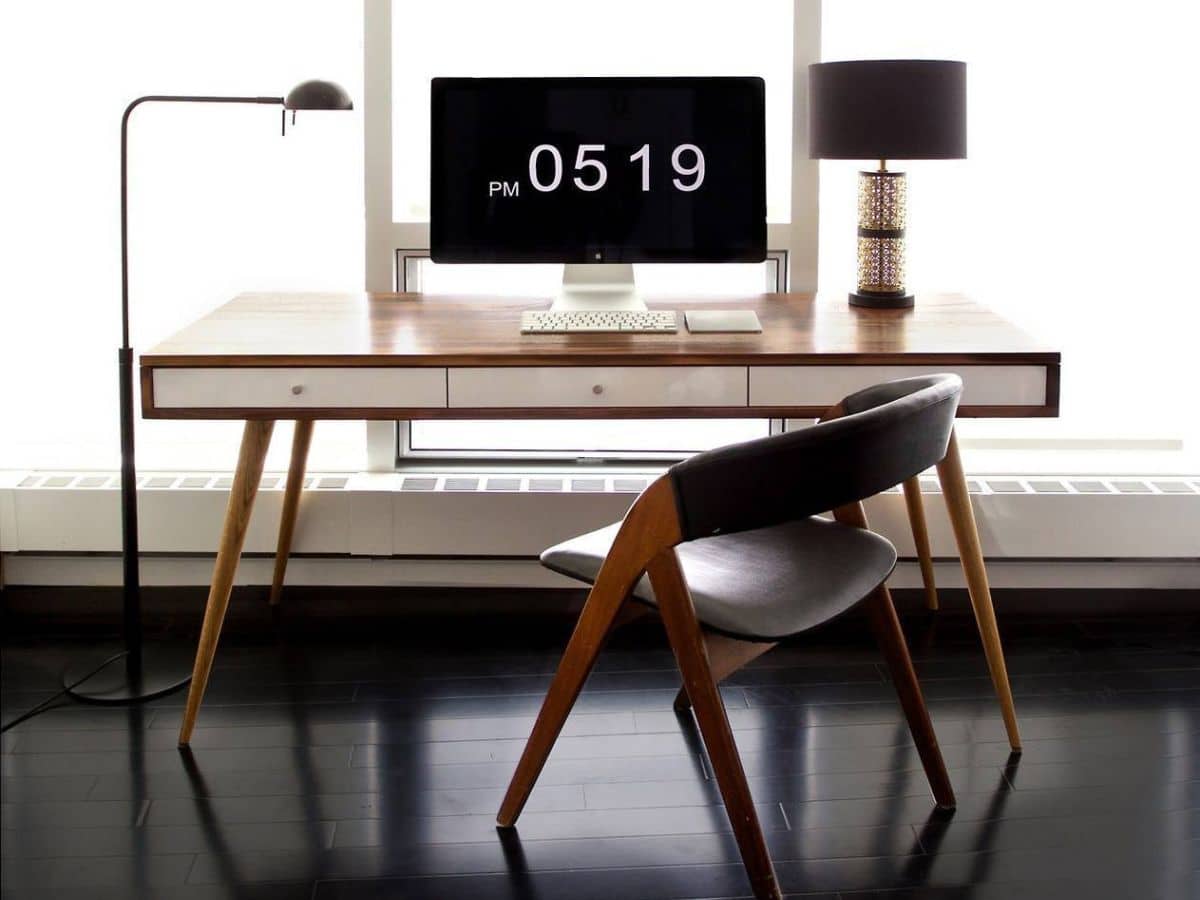 2. Make Your Desk Count
Proper interior design generally relies on focal points to bring a space together, and in a masculine home office your desk is the ultimate focal point. That is to say, your desk is both the focal point from a design perspective and from a functional perspective as well. Your desk can additionally determine the tone of the decor and even your general mood at work. Make sure it blends with its surroundings appropriately, and make sure it gives you enough room to get the job done in an organised fashion.
3. Make Your Furniture Count Too
It's funny to think how something like the wrong chair can make or break your entire day, but the truth is that ergonomics and comfort matter. You can't get work done if you're distracted by back problems or irritations. Likewise, you don't want your clients subconsciously associating you with rickety chairs and bad backs. Opt for distinguished, masculine furniture that ensures sophistication and comfort in equal measure. Dark, quality leather will never let you down.
---
Featured Video from Man of Many
---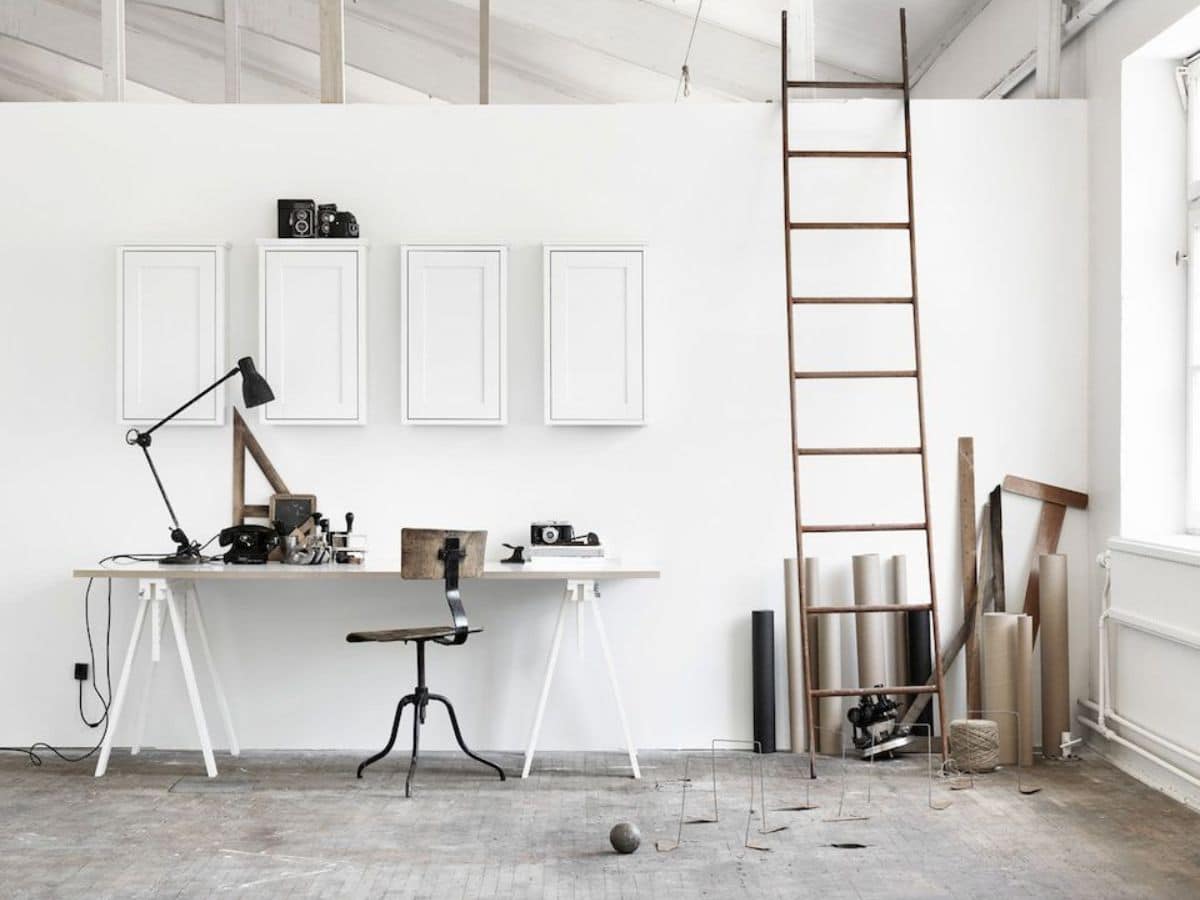 4. Designate an Area for Meetings
Two men talking across a desk can work if necessary, but it can also be a little awkward or distant. If you have the room for it, establish a sitting area where you and a potential client can discuss business without a big distracting desk or computer getting in the way.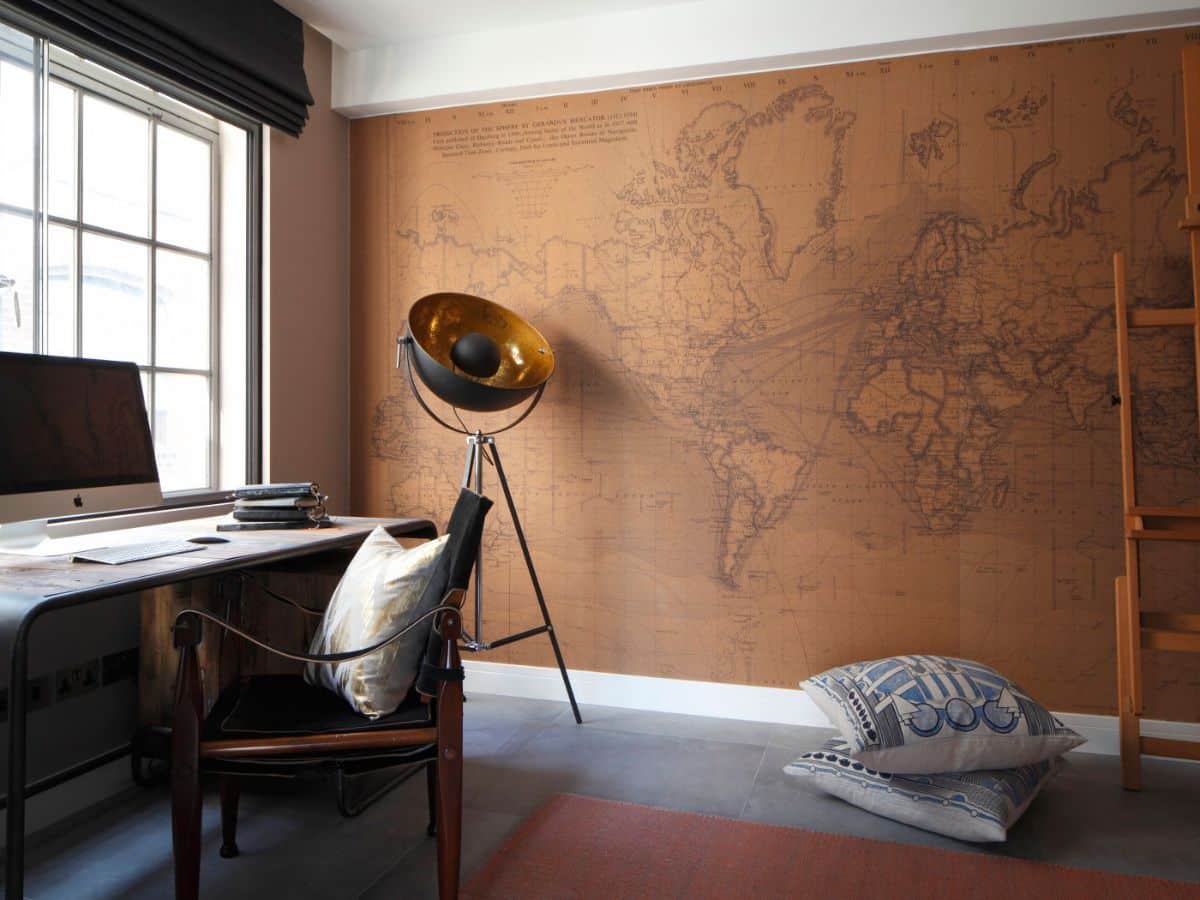 5. The Colour of Money
There's no shortage of colours or materials to connote masculinity in the modern age. Everything from dark leather and burgundy wood to softer shades of grey with modern adornments can get the job done right. Naturally, you should avoid colours like pink, purple, yellow, and orange (as tempting those bright pigments might be). What's ultimately important is that one core message be relayed: a man of distinction works here.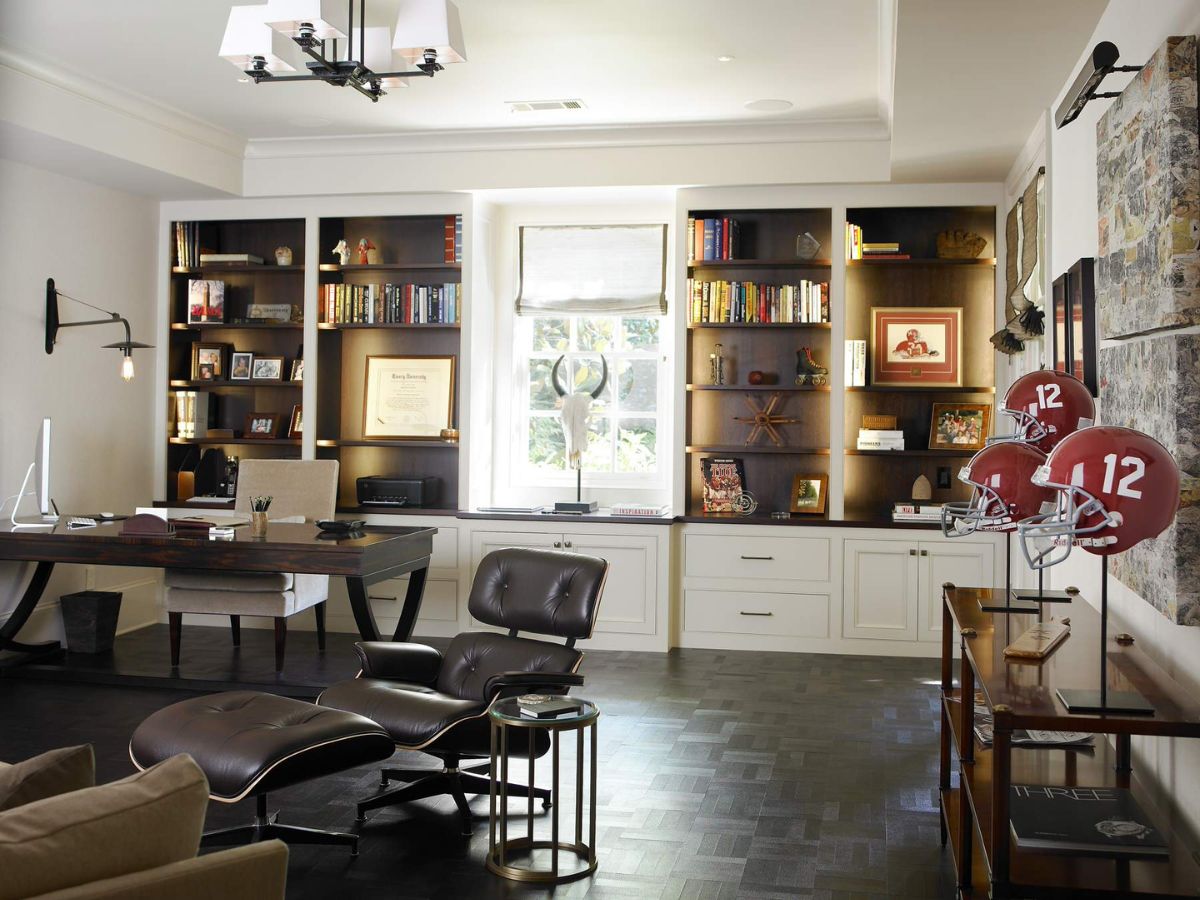 6. Leave No Detail Behind
A masculine home office is more than a place to work, it's a testament to your personal interests and innate sense of style. That means every detail counts and should be used to unify the aesthetic. Put every decoration under your proverbial magnifying glass: the books, the lamps, the plants, the artwork, the gadgets, the spinning globe, all of it. Make sure it all syncs with the furnishings and walls to reinforce a uniform vibe and furthermore reveal something about your personal style and taste.
7. No One Argues With A View
If you're lucky enough to have a big window with a view, don't take that for granted. Any great office–masculine or otherwise–uses the view to its fullest potential. Furthermore, if the view is specific then you should design your office accordingly. For example, cityscapes go well with modern or minimalist home offices, while outdoor landscapes might call for a more rustic vibe. Use the view to your advantage and make it part of the space.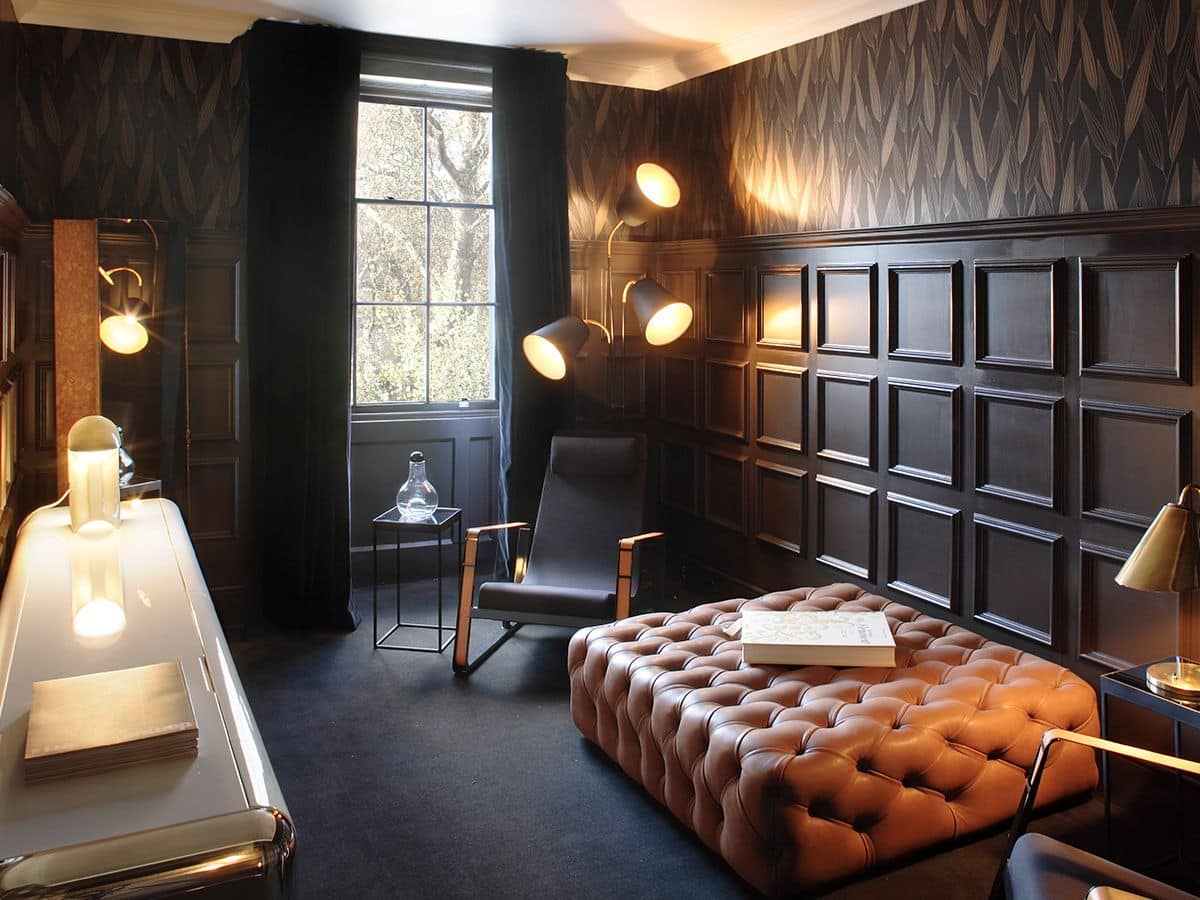 8. Almost No One Argues With Good Liquor
Again, call us old school, but there's just something to be said about delicious alcohol and a beautiful home bar. Accordingly, you should keep a modest supply of quality liquor on hand for when the occasion calls for it. Also be sure that the bar set-up matches the overall vibe of the office space. And while not every client or associate will want a glass of rare single malt Scotch, the ones that do won't forget it.
Masculine Home Office Ideas & Inspiration
With interior decoration, pictures can say far more than words. To see more masculine home office ideas and inspirations, check out the images below. Find the ones that you connect with and customise accordingly.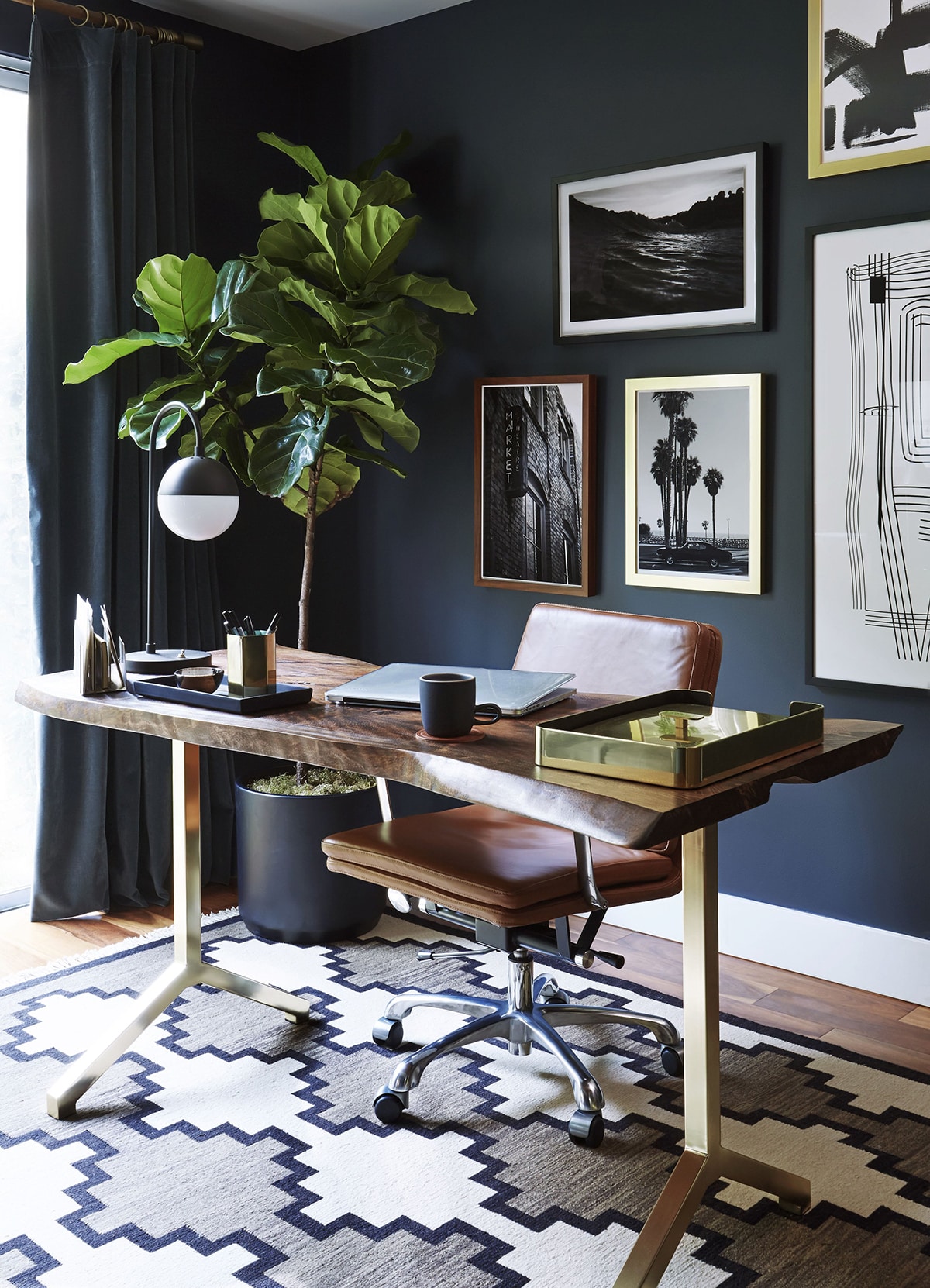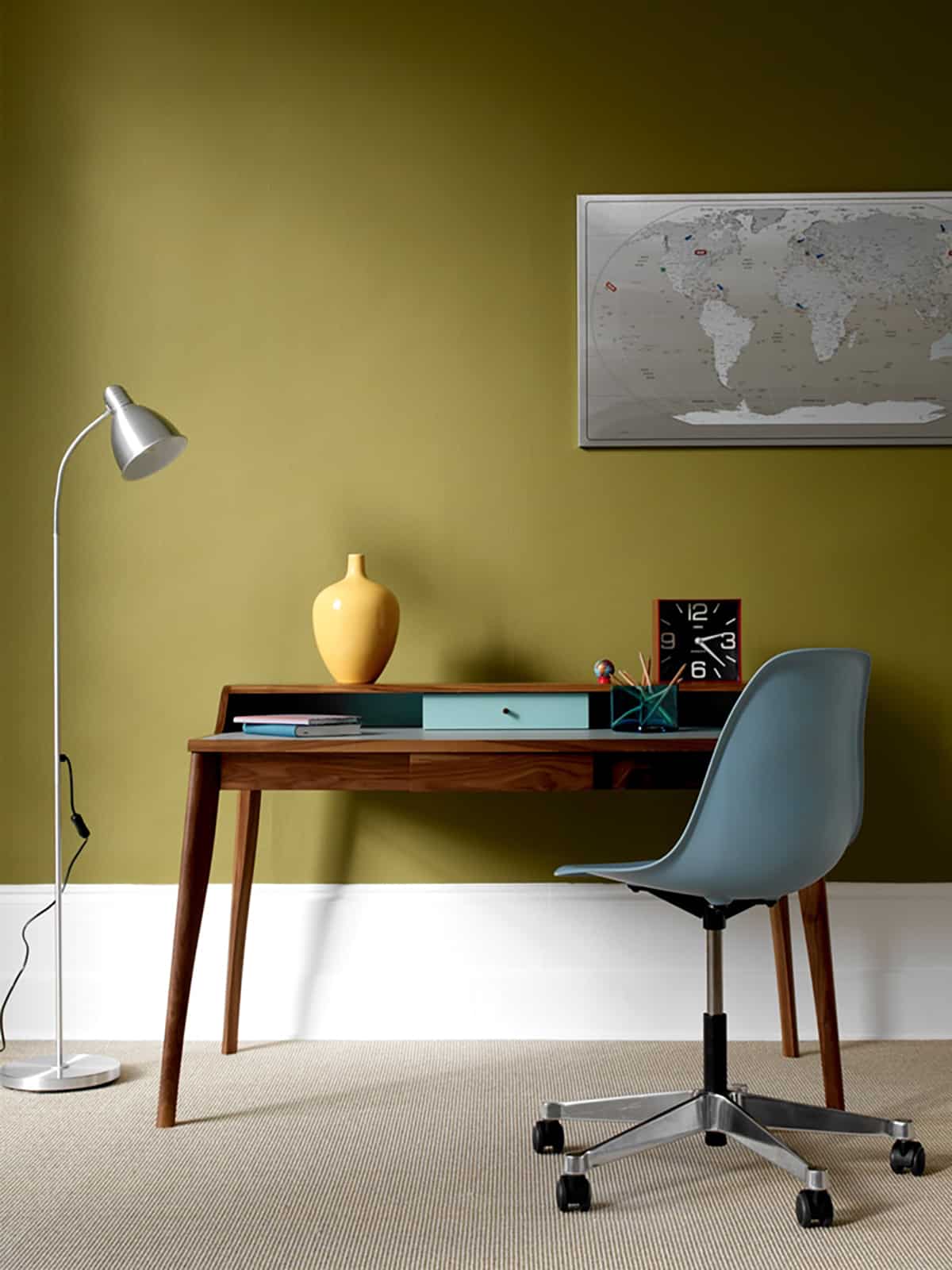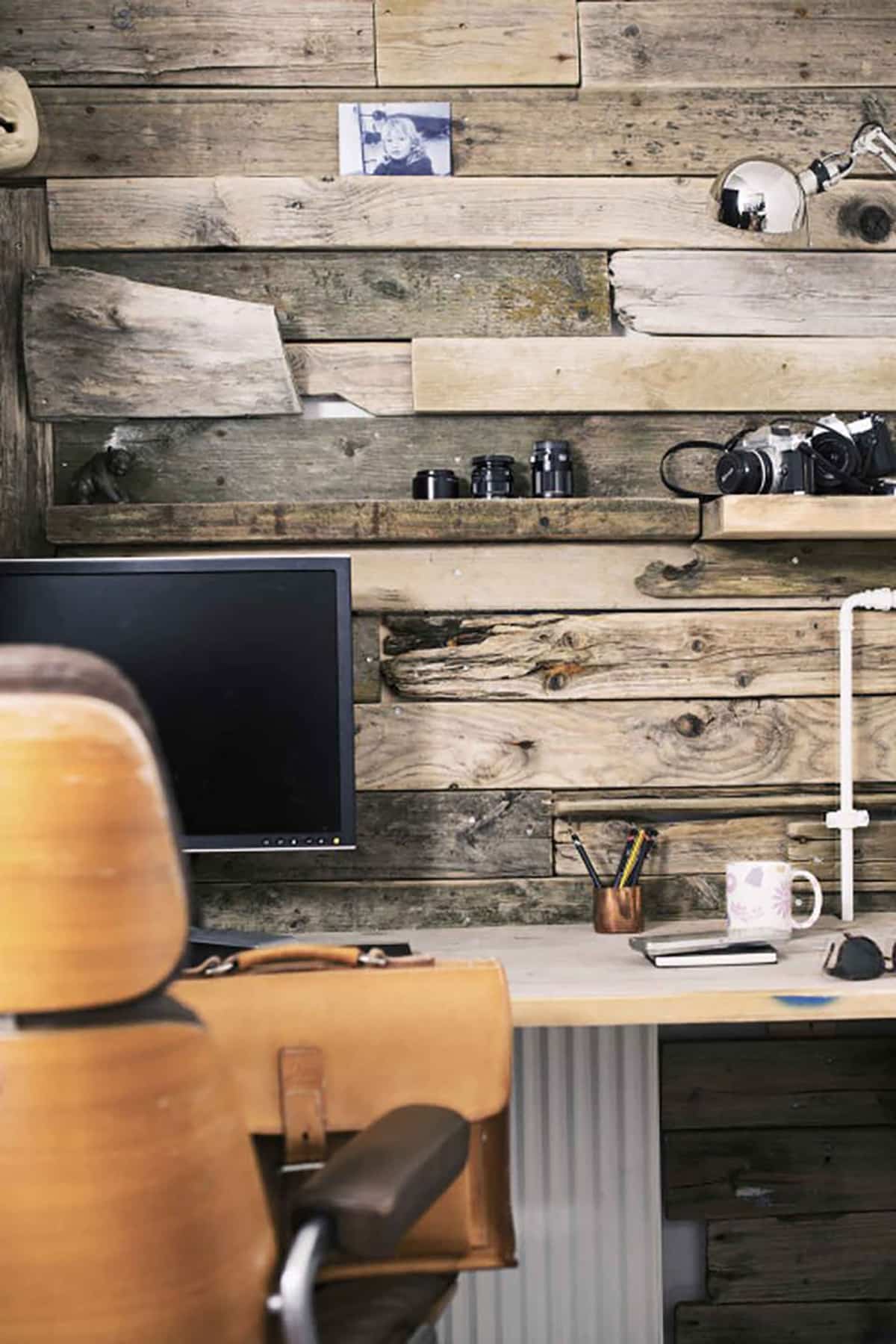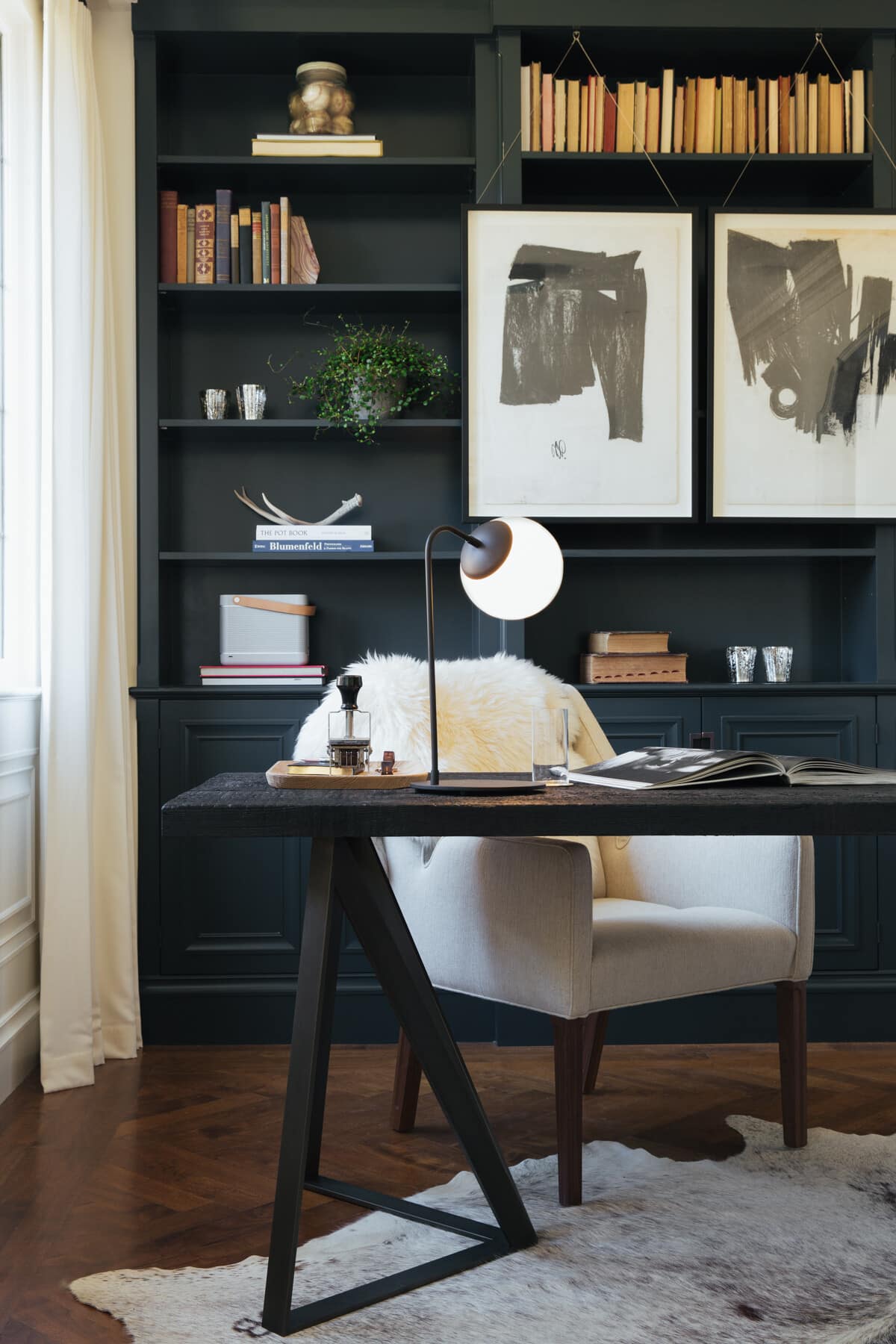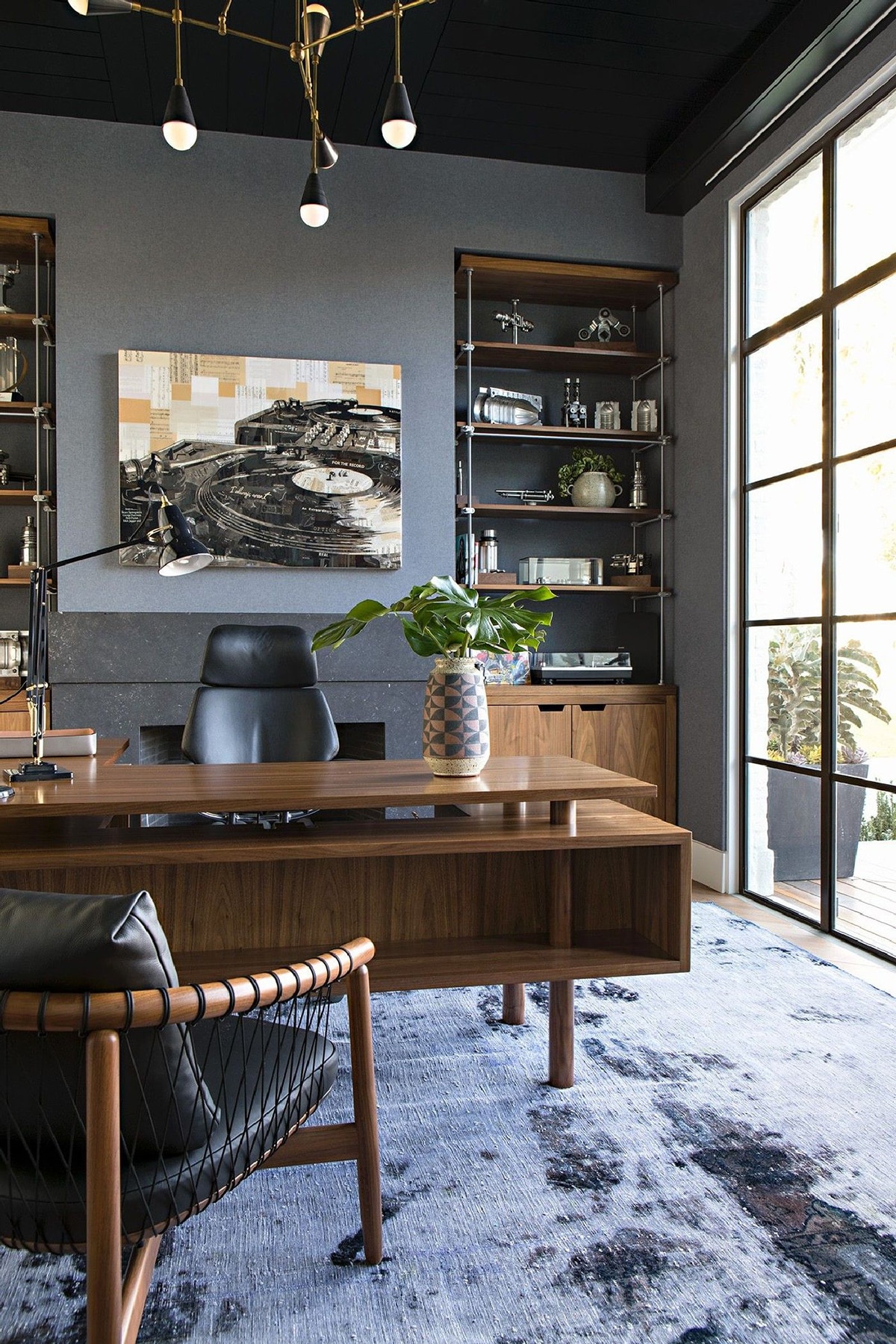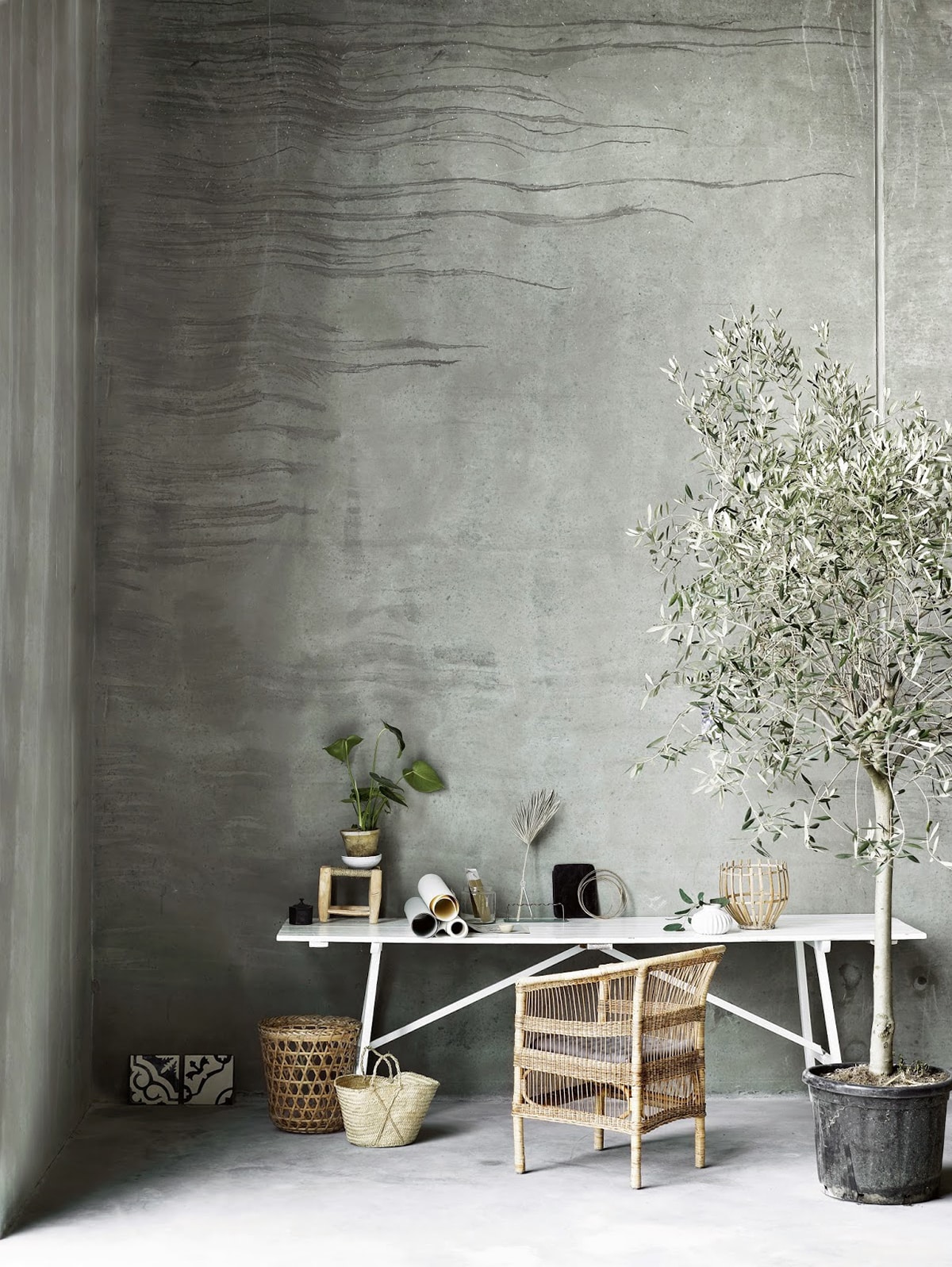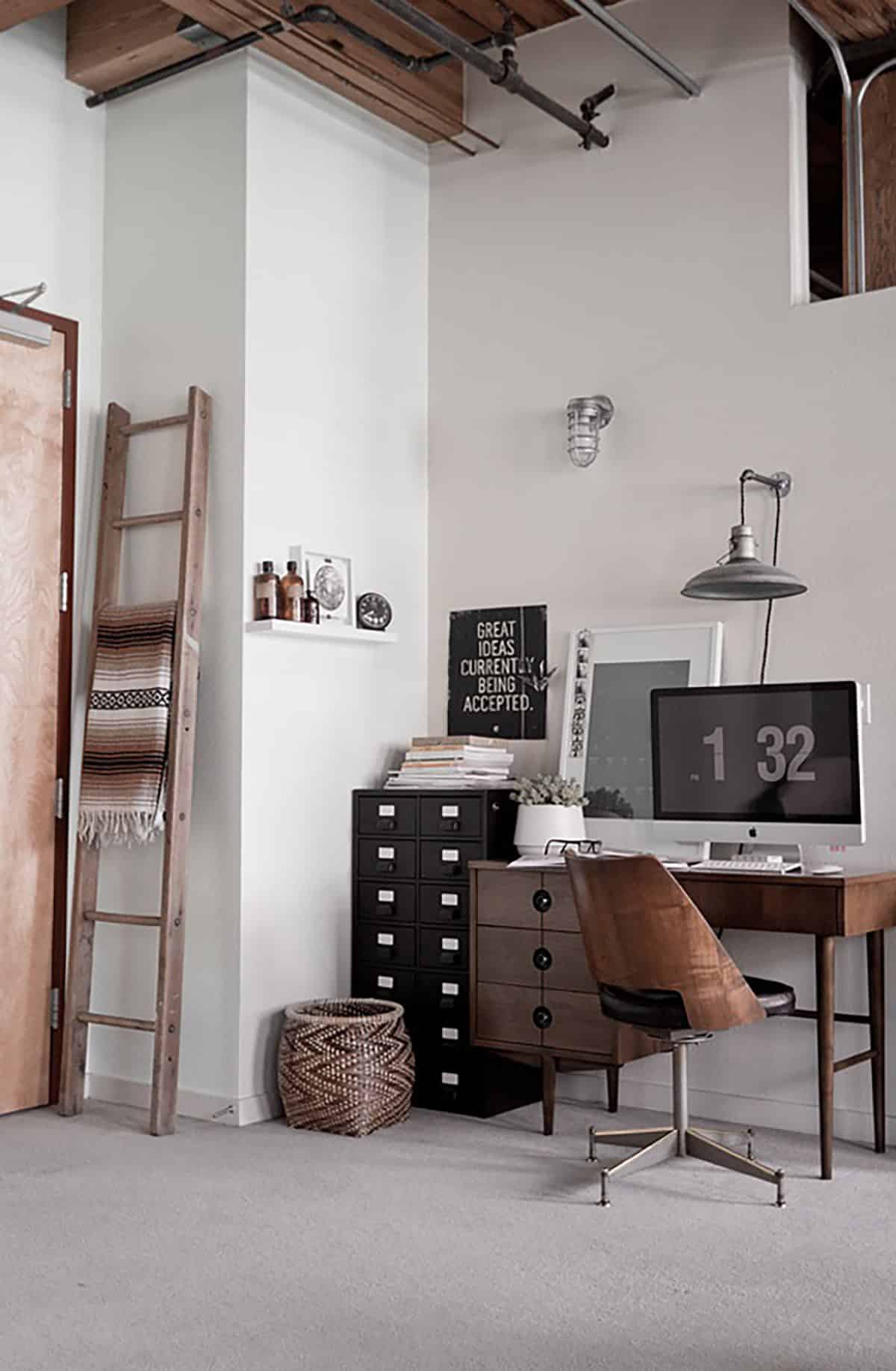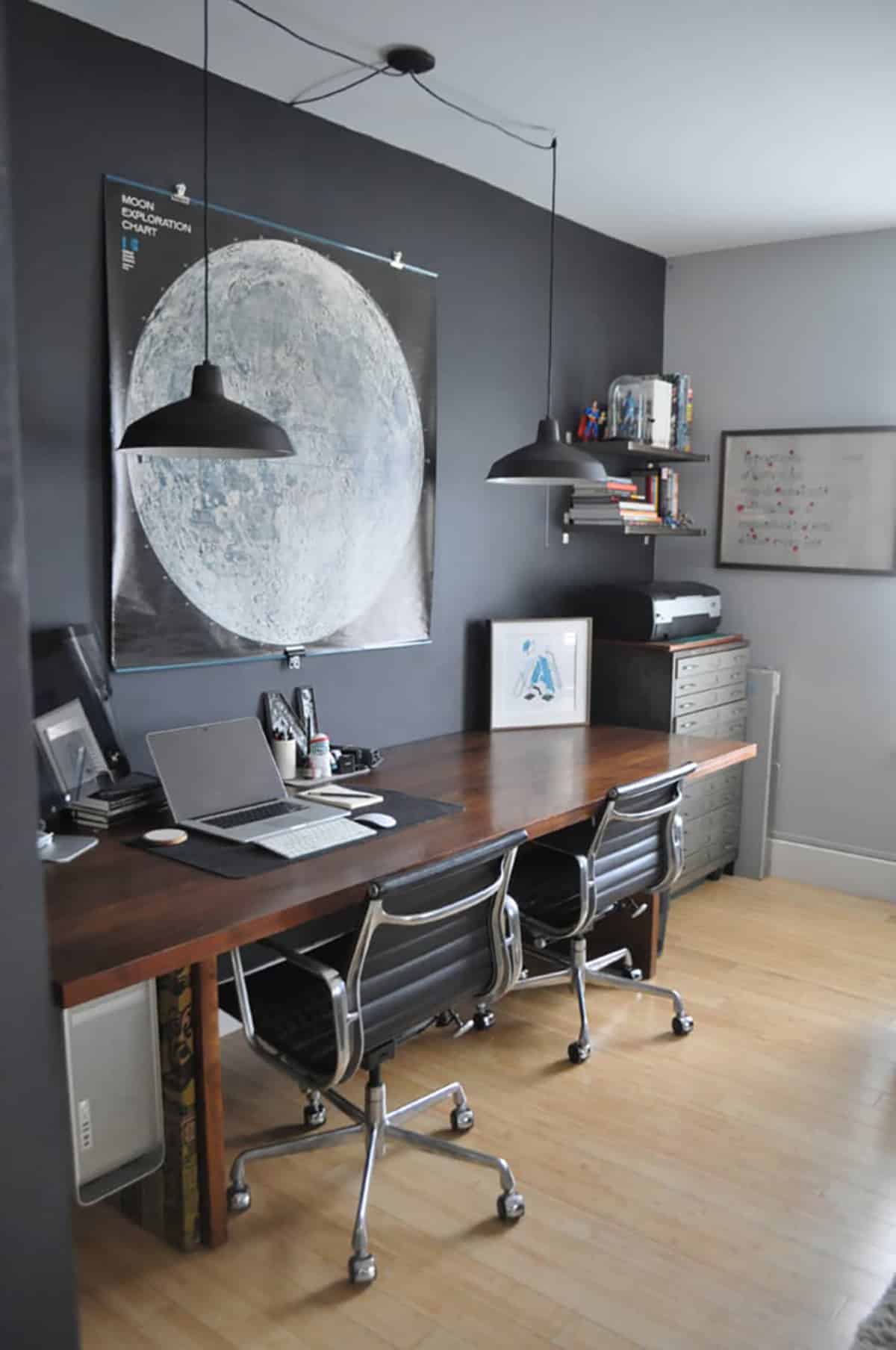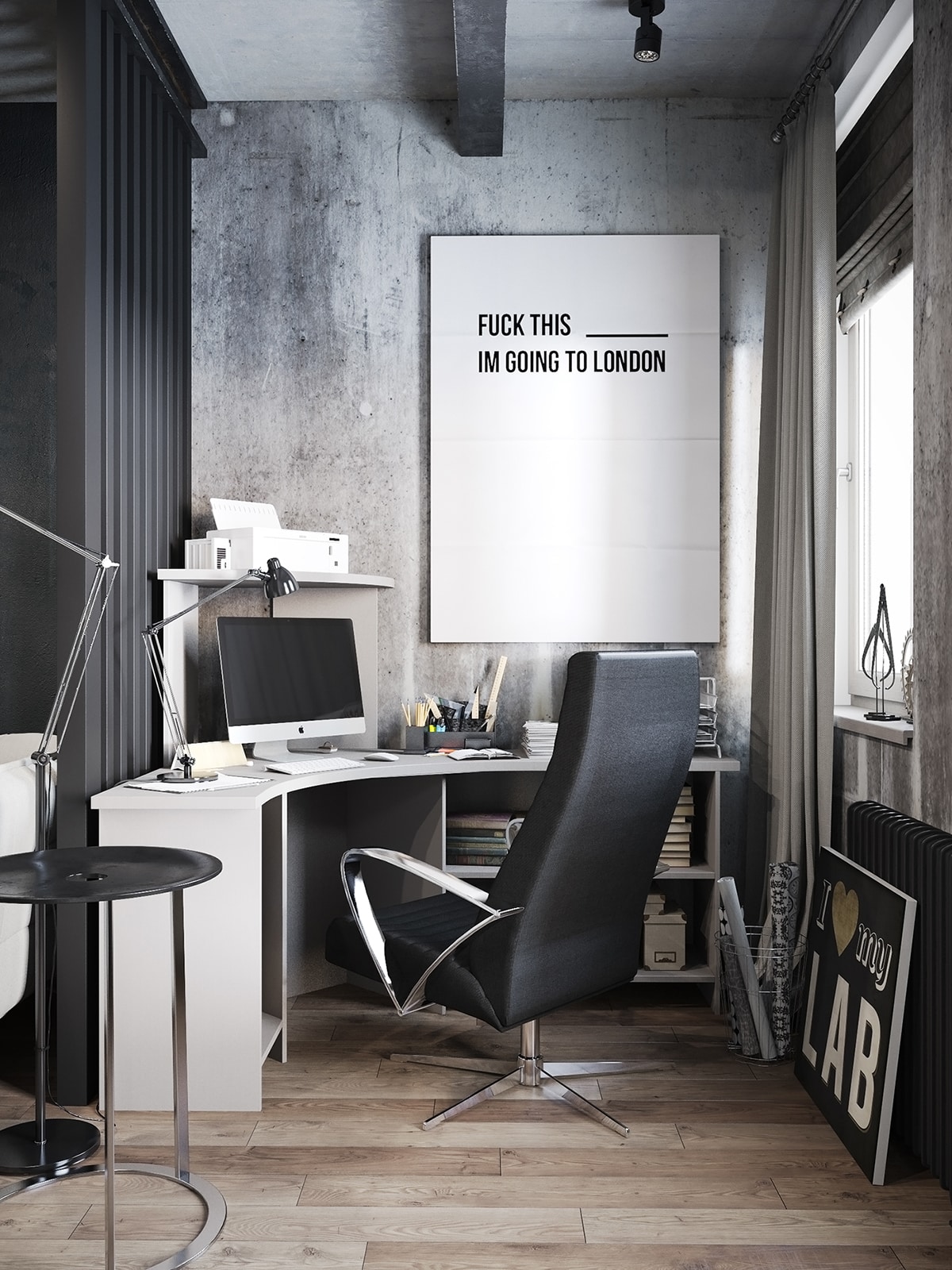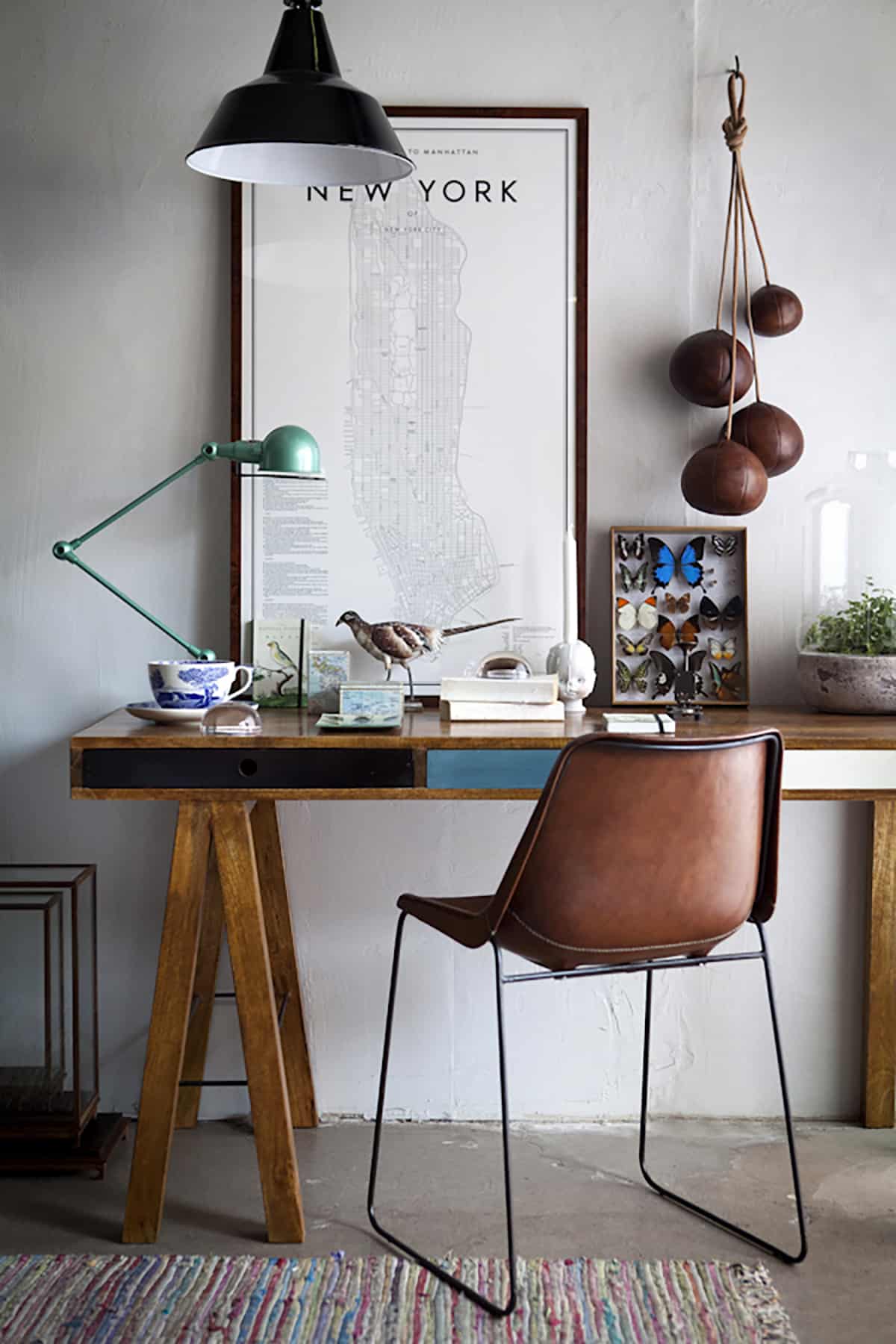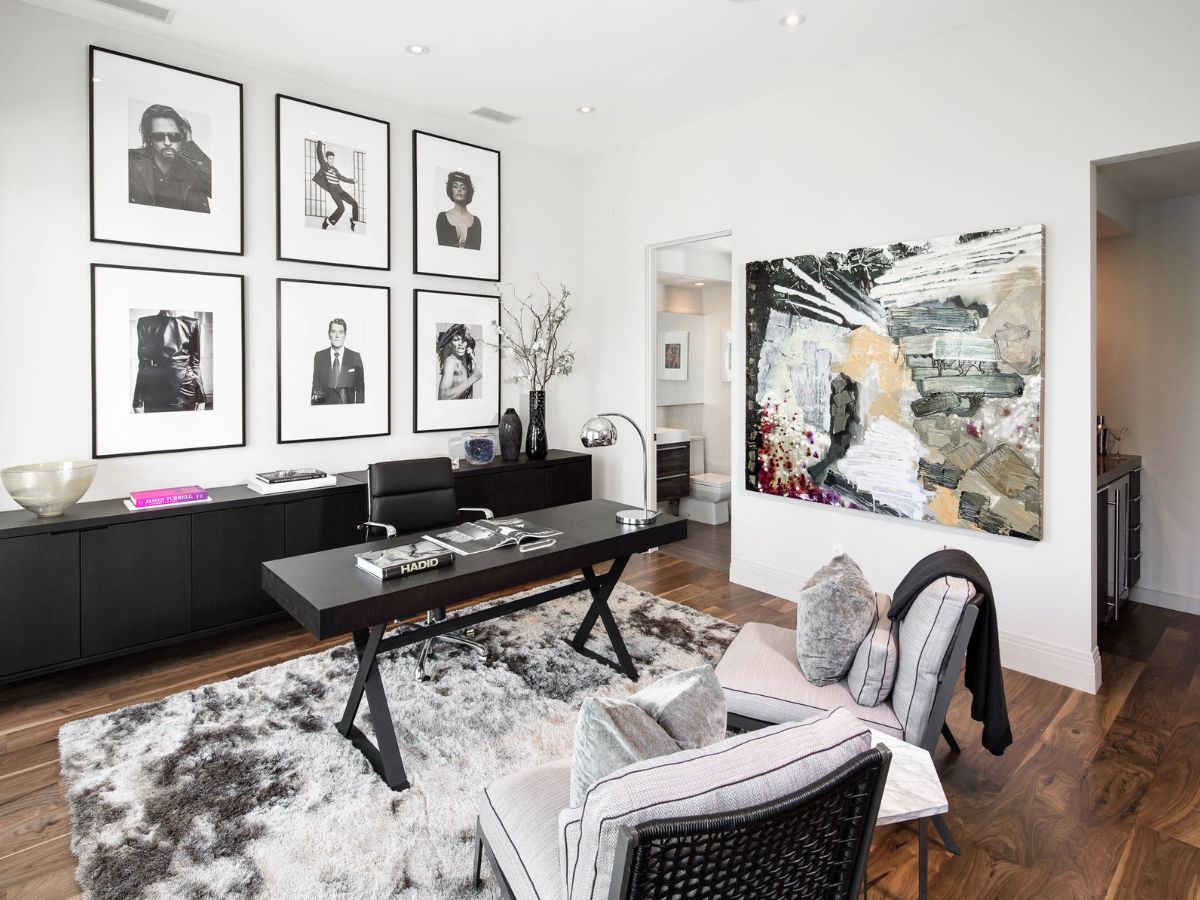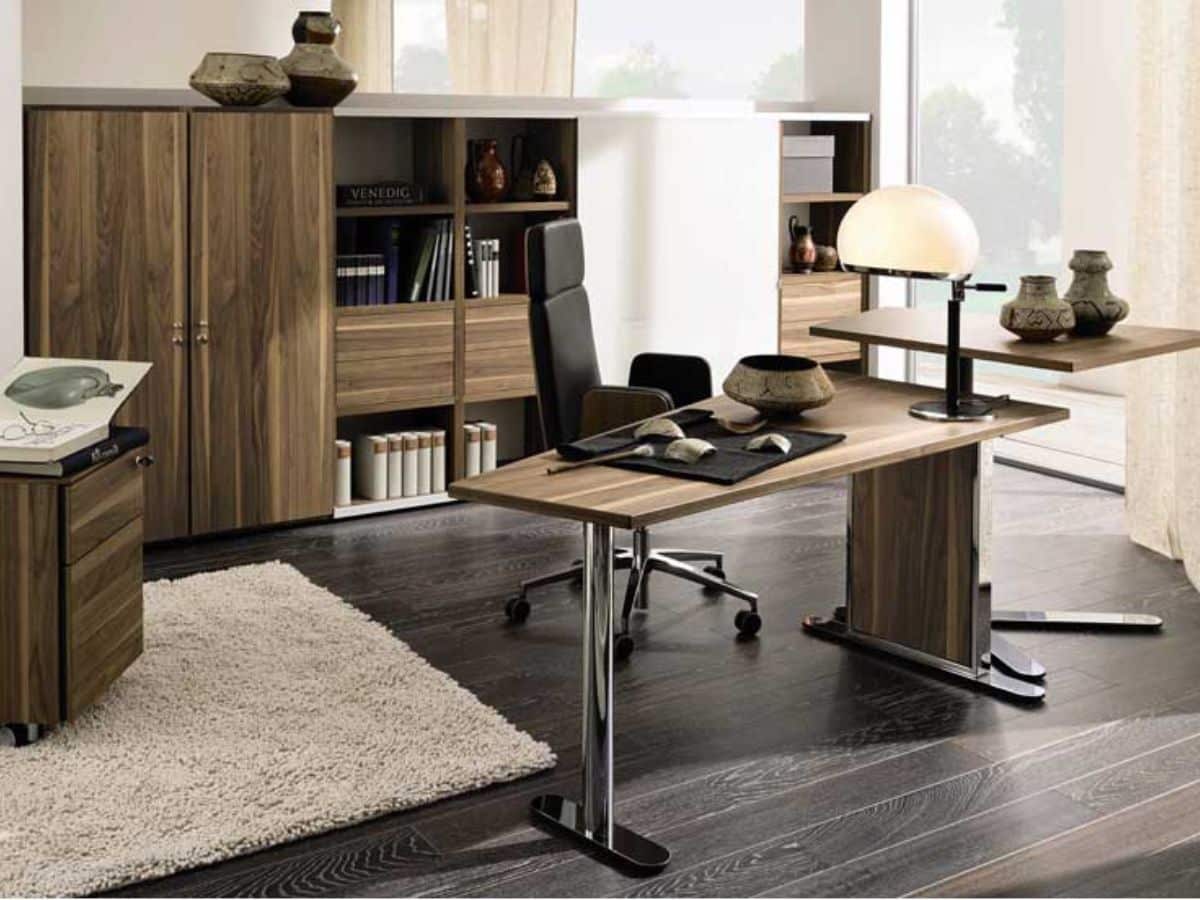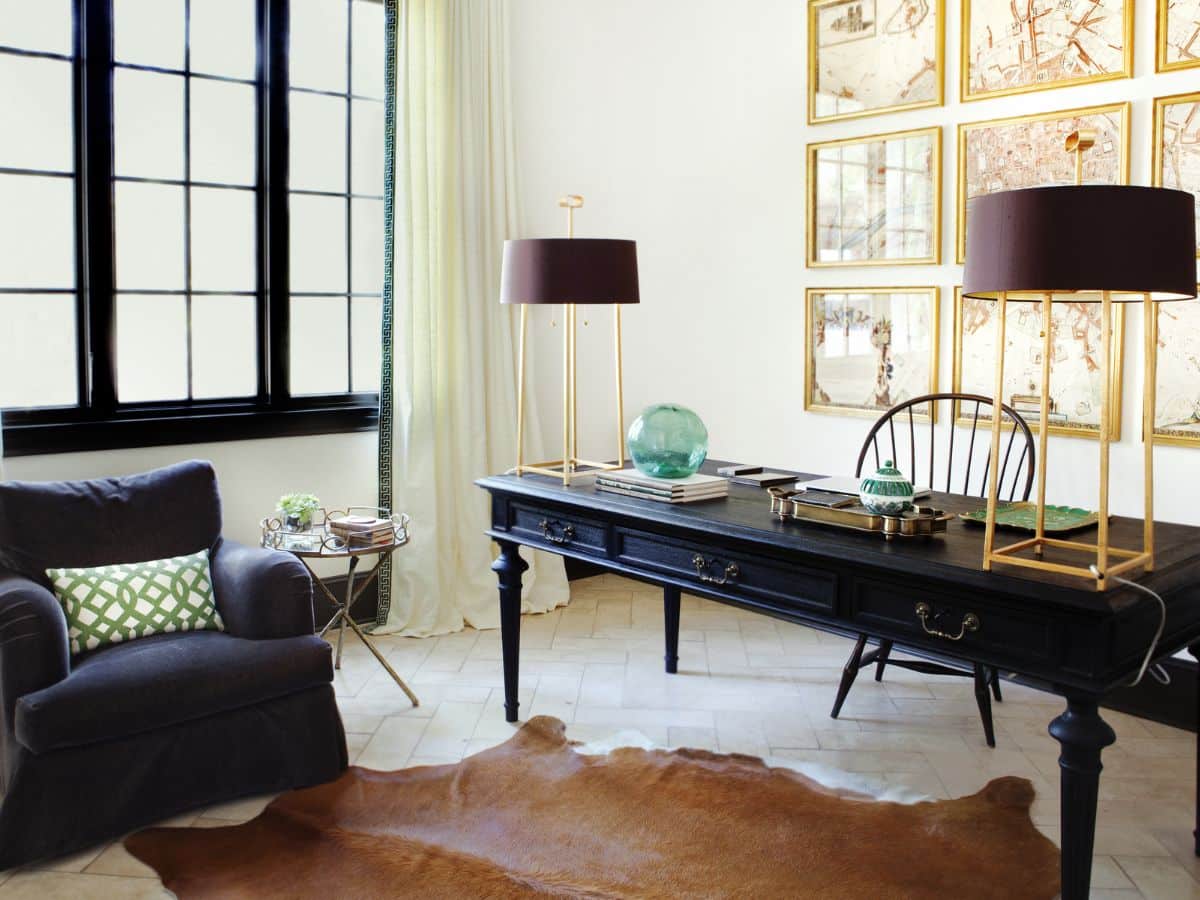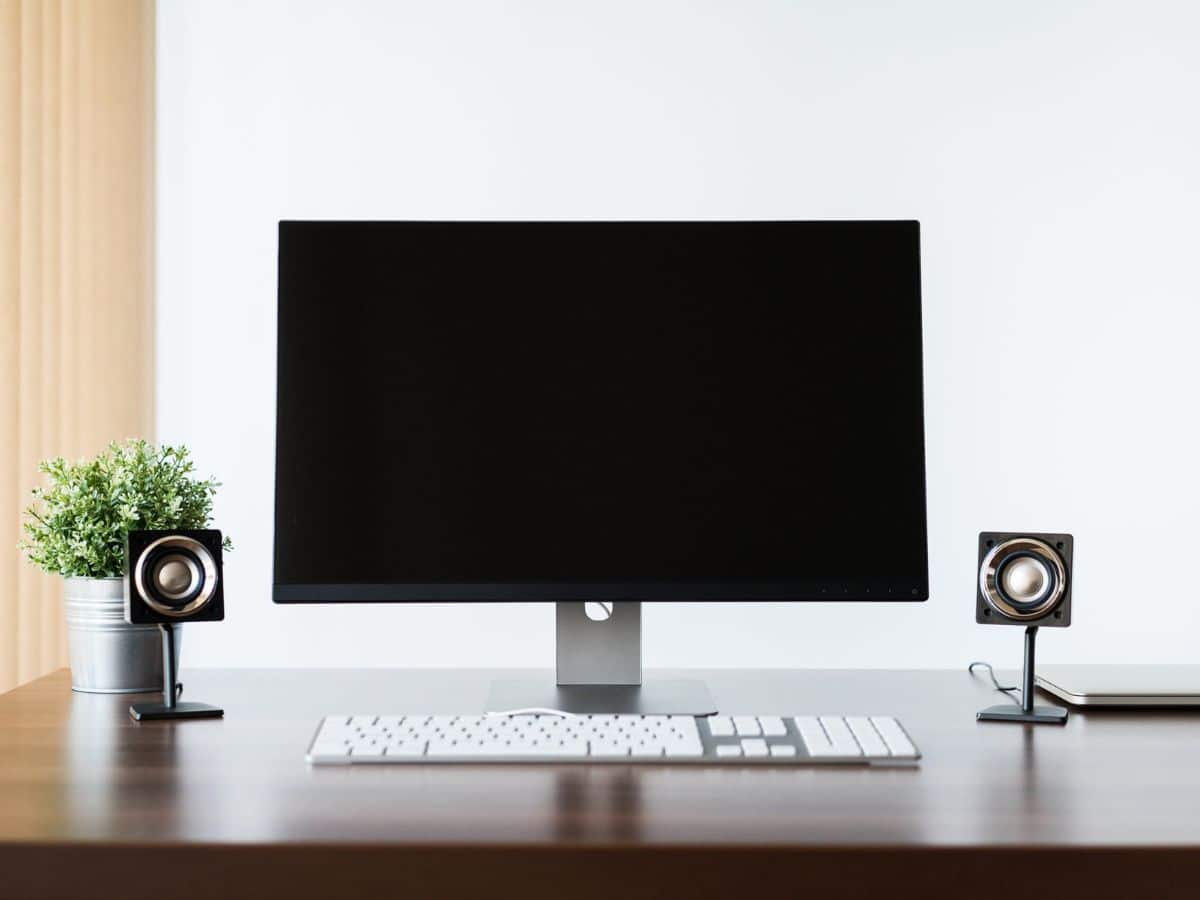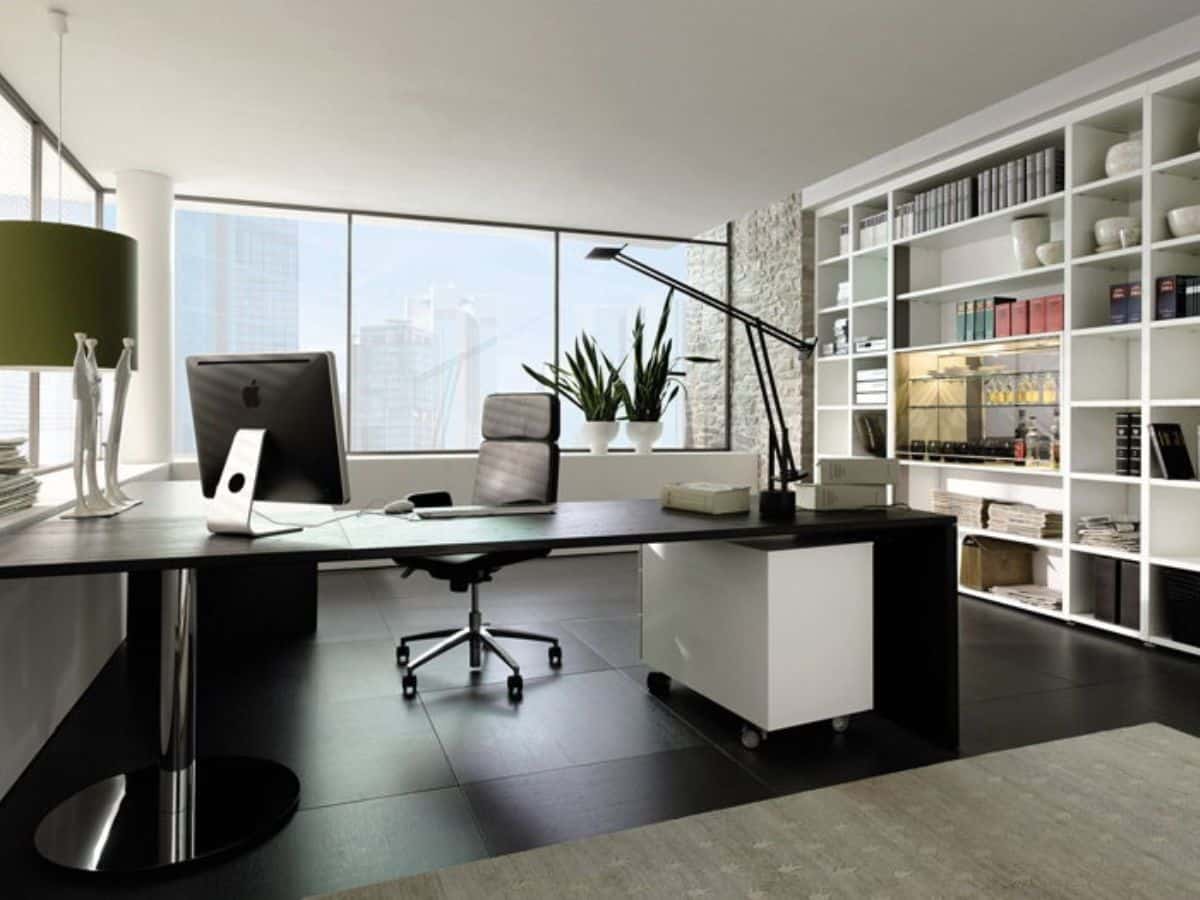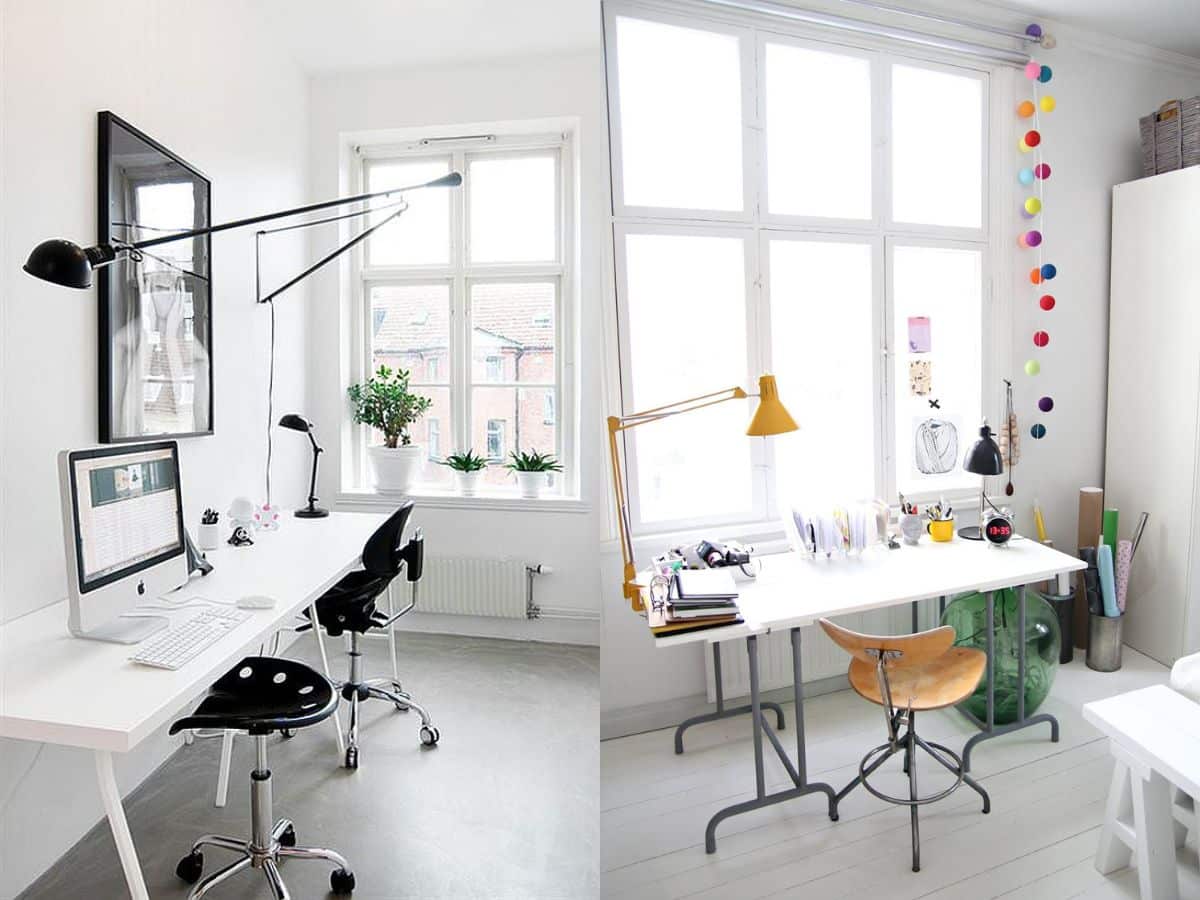 You'll also like:
40+ Men's Bedroom Ideas for Modern Masculine Appeal
20+ Modern Minimalist Living Room Ideas & Inspirations
3 Bold and Stylish Masculine Workspaces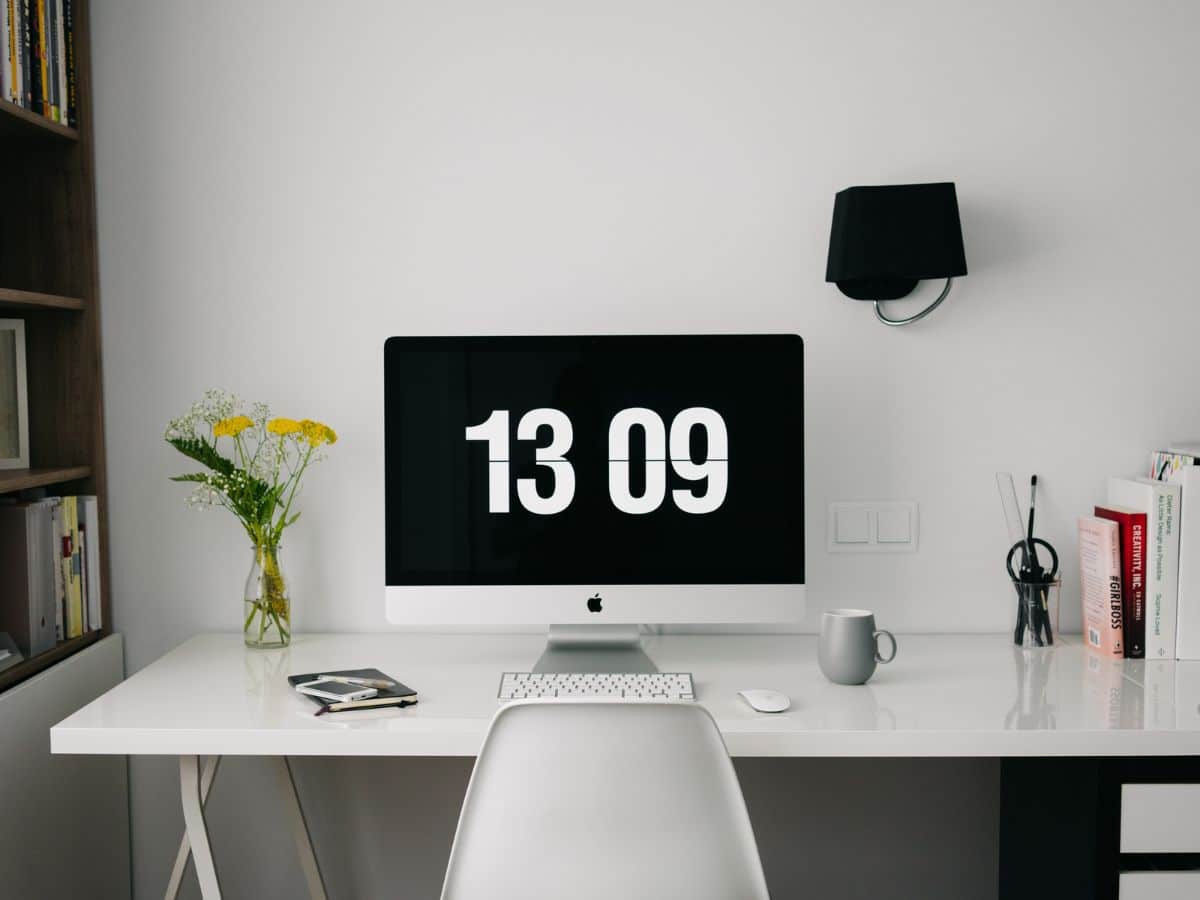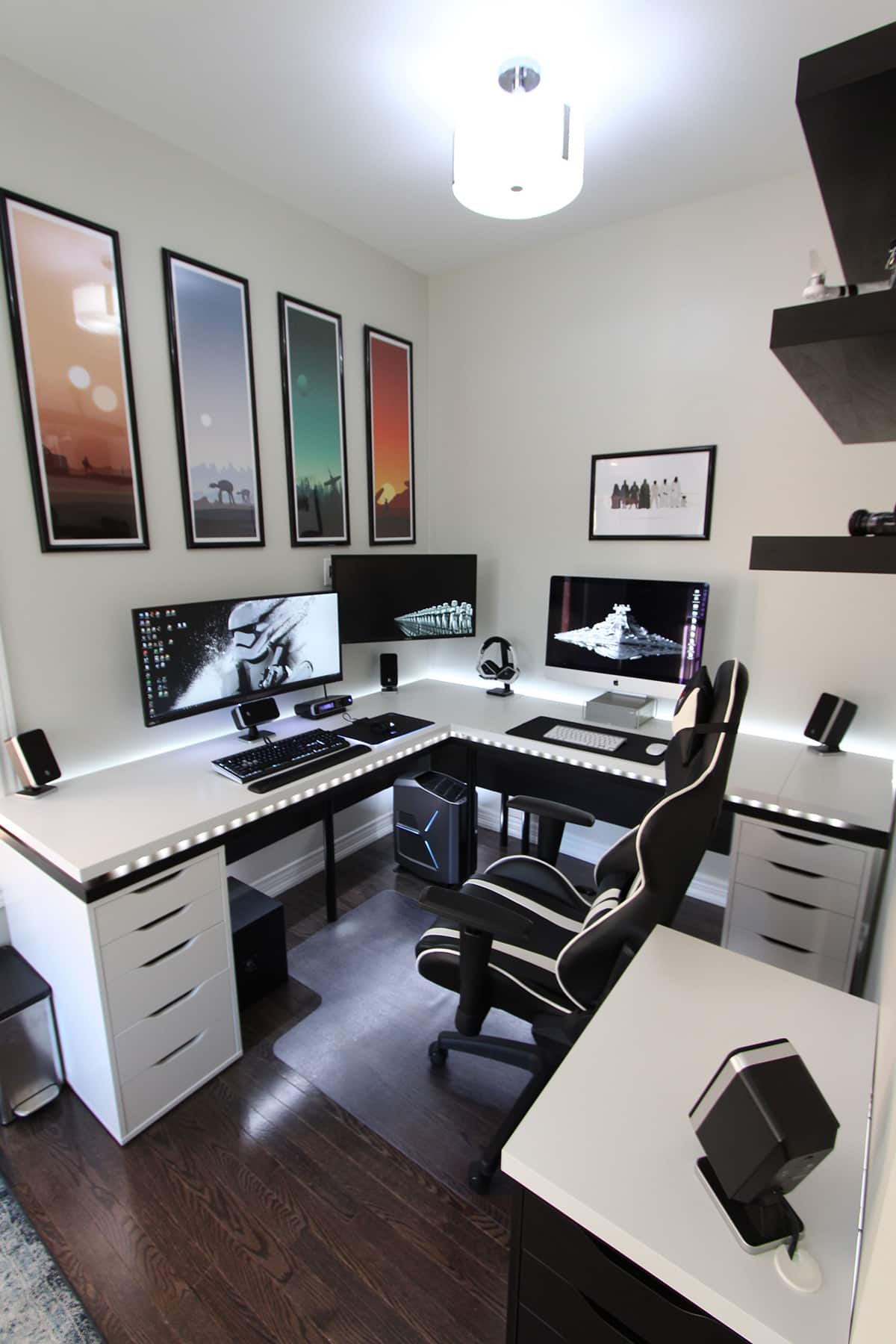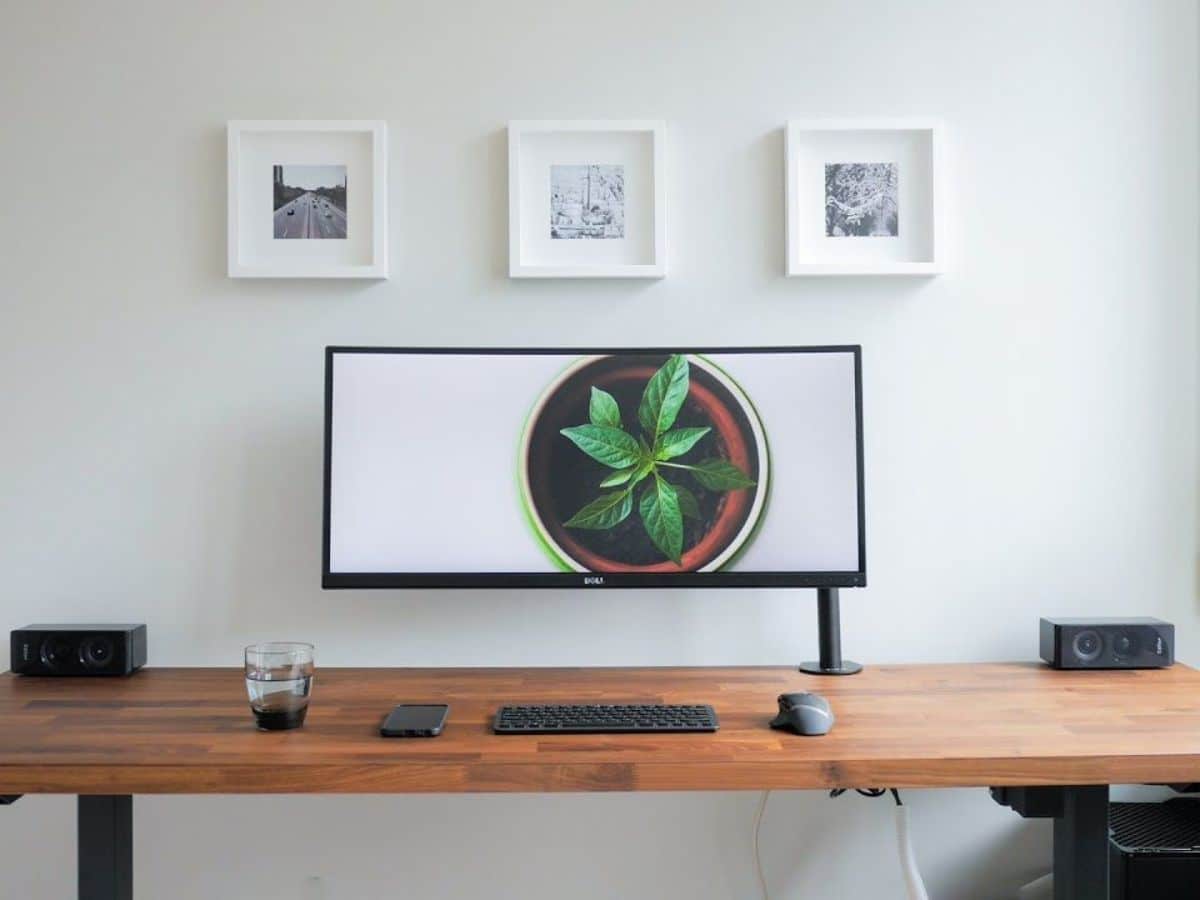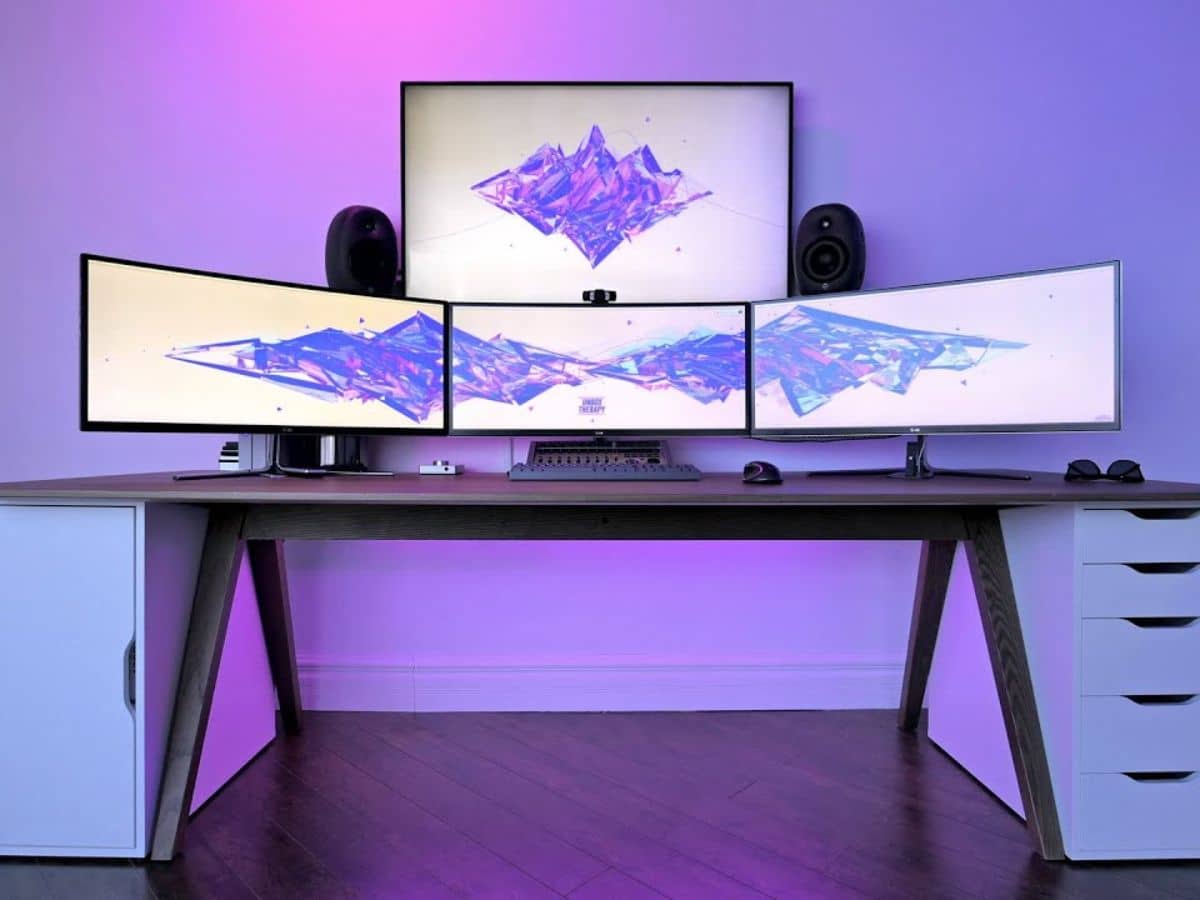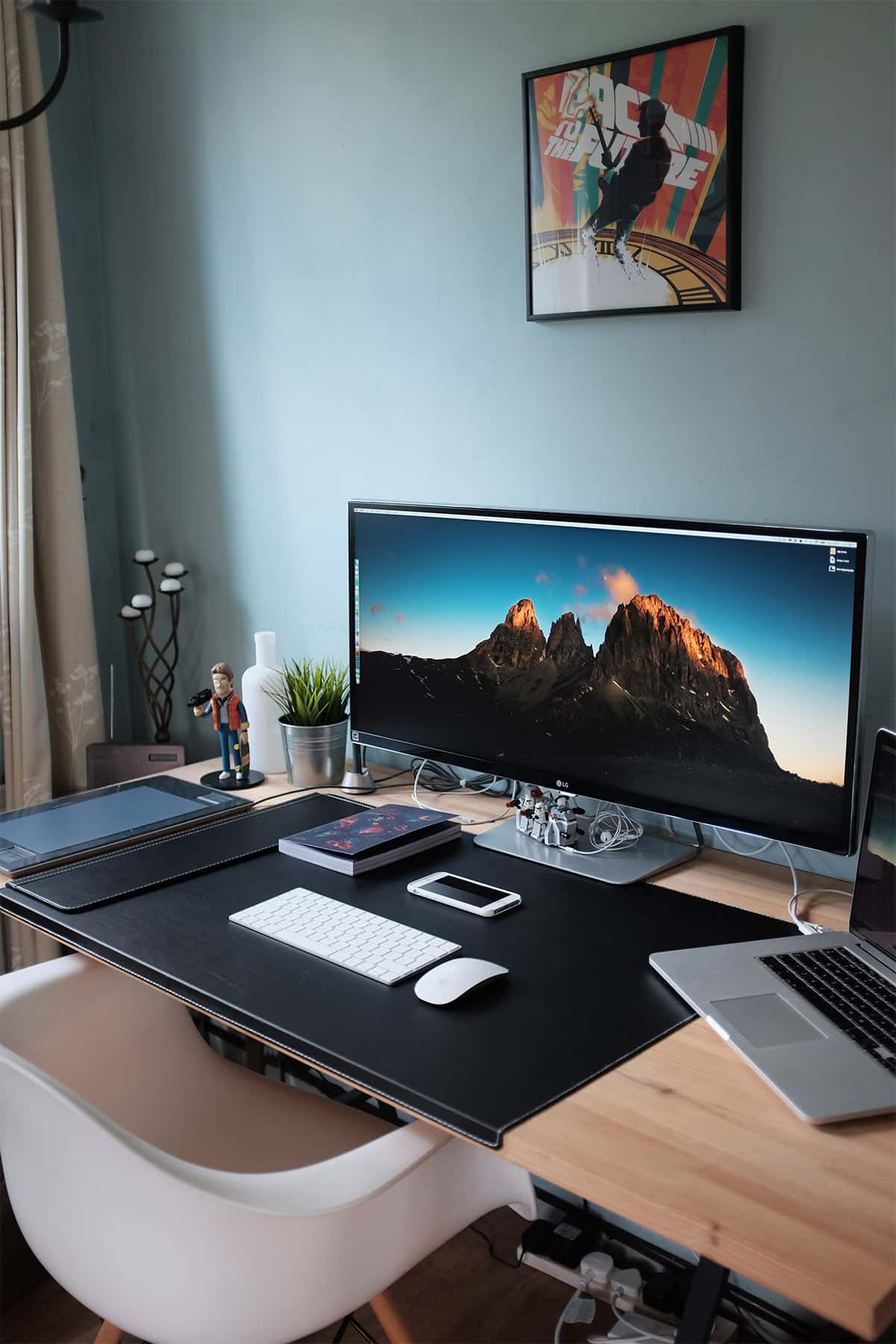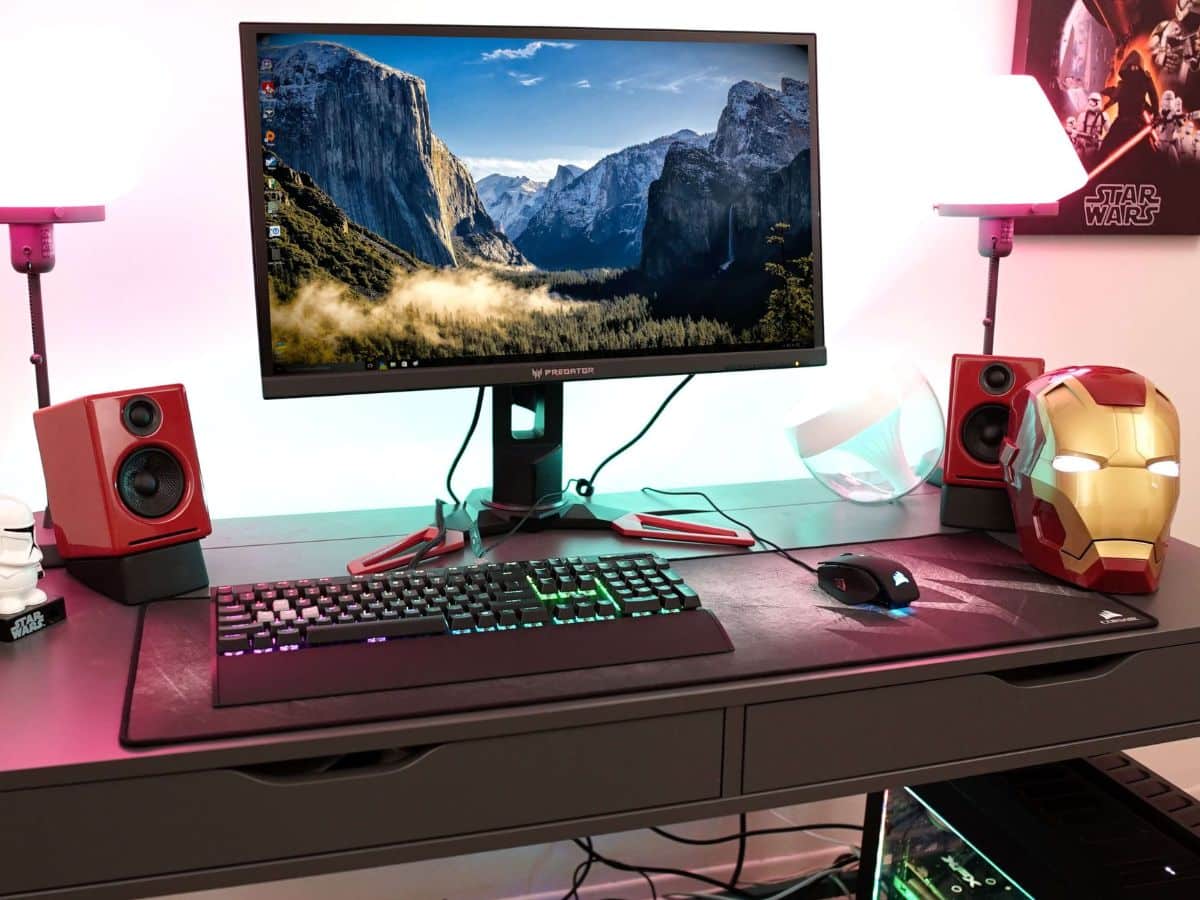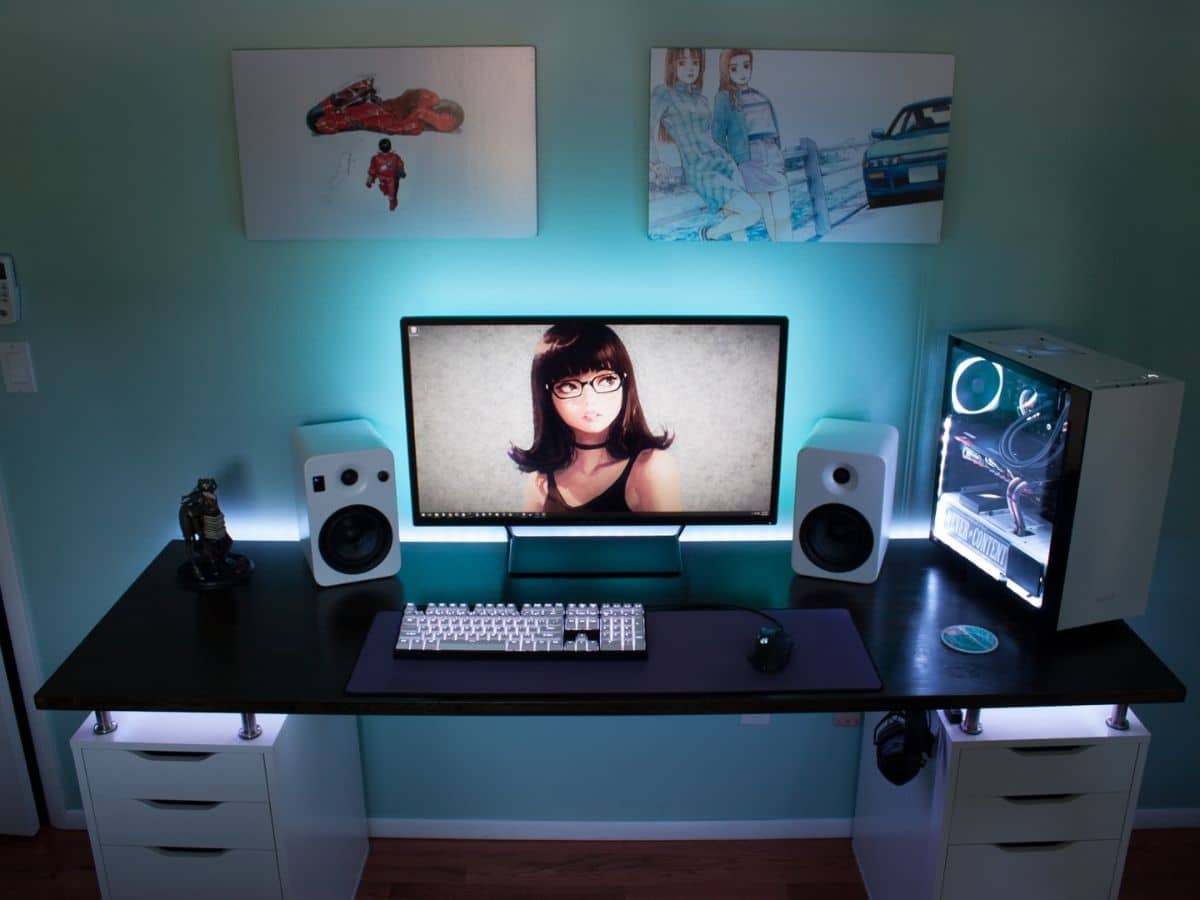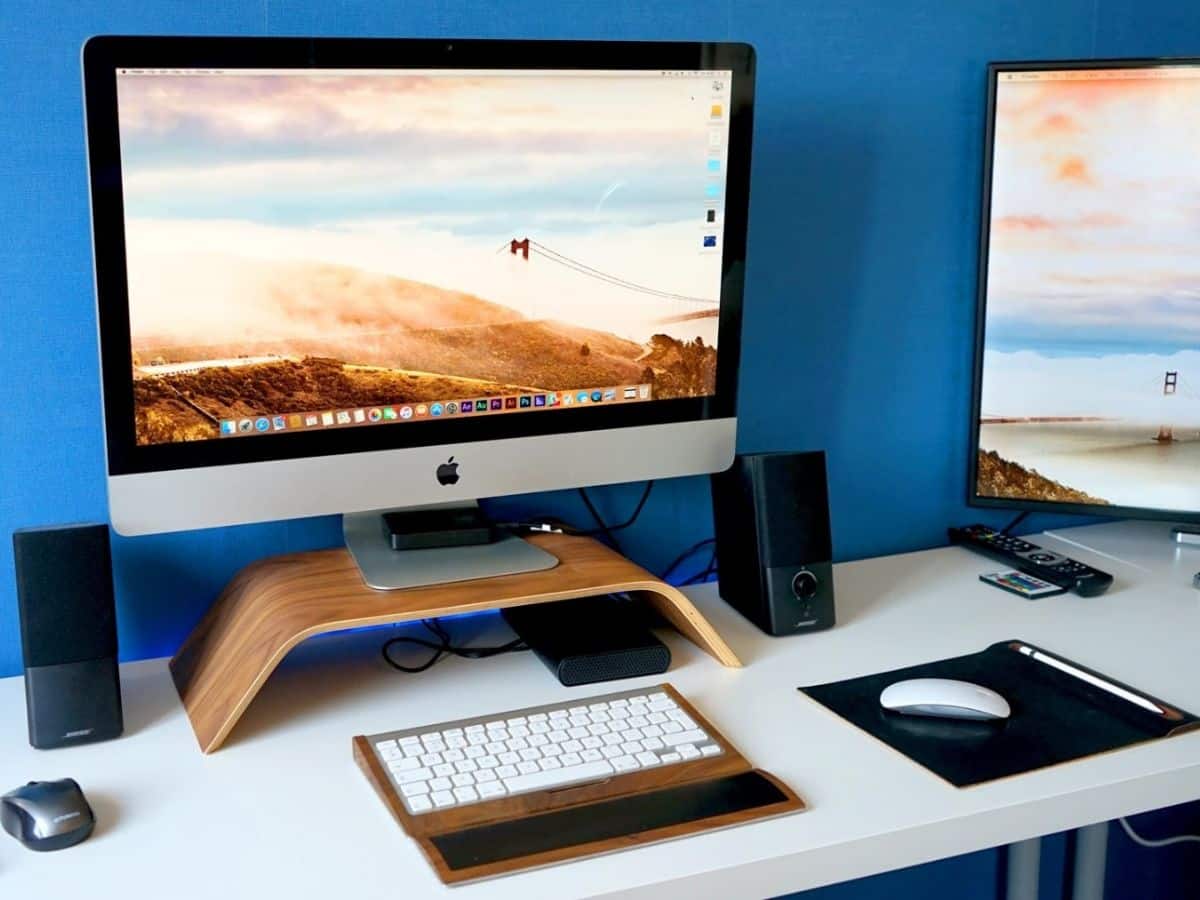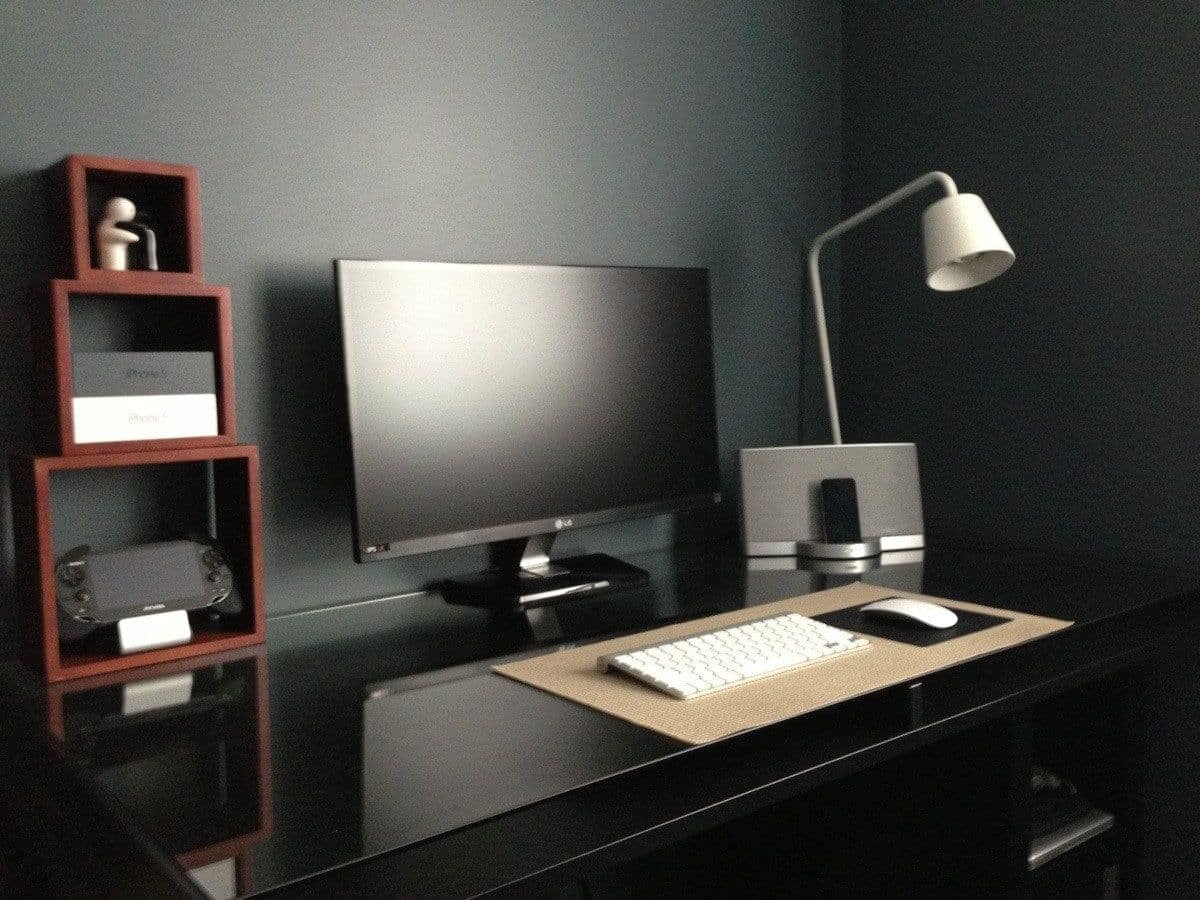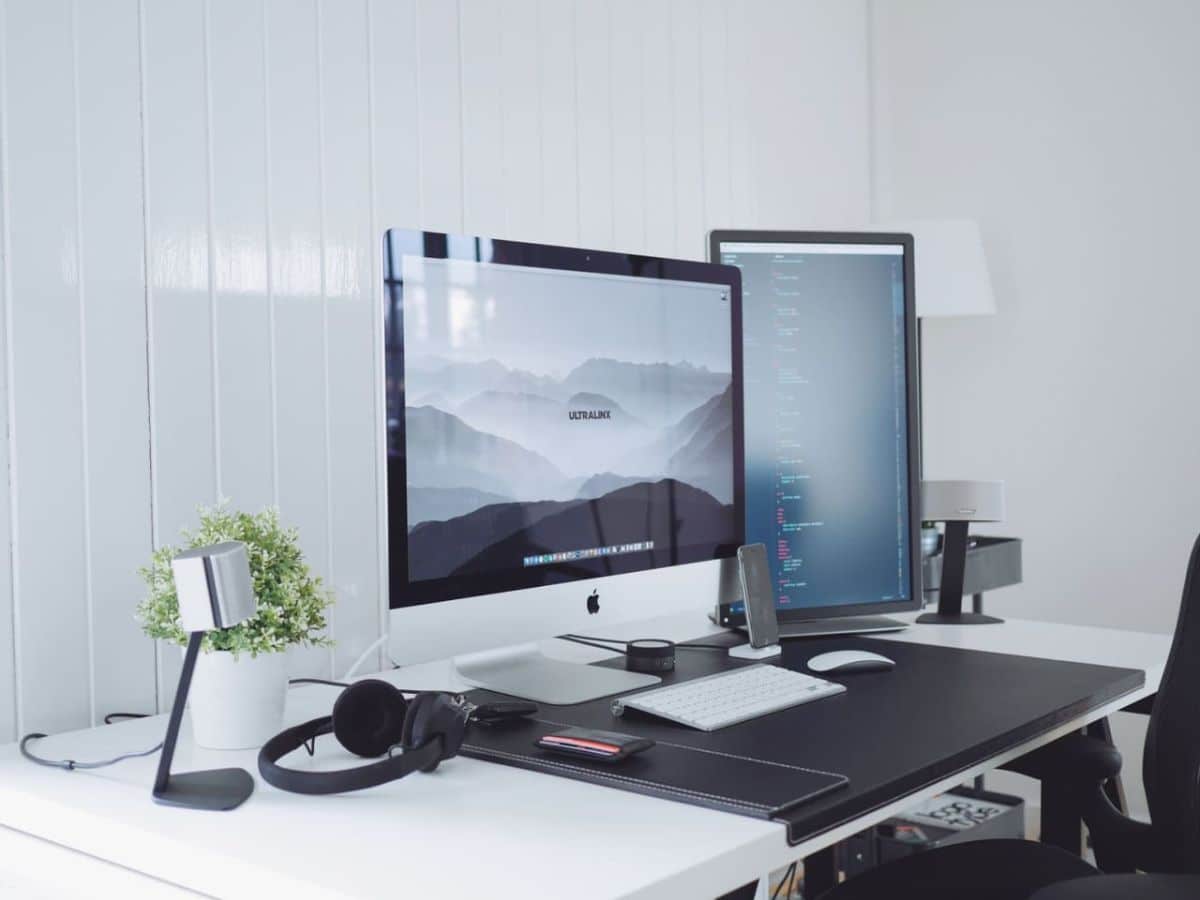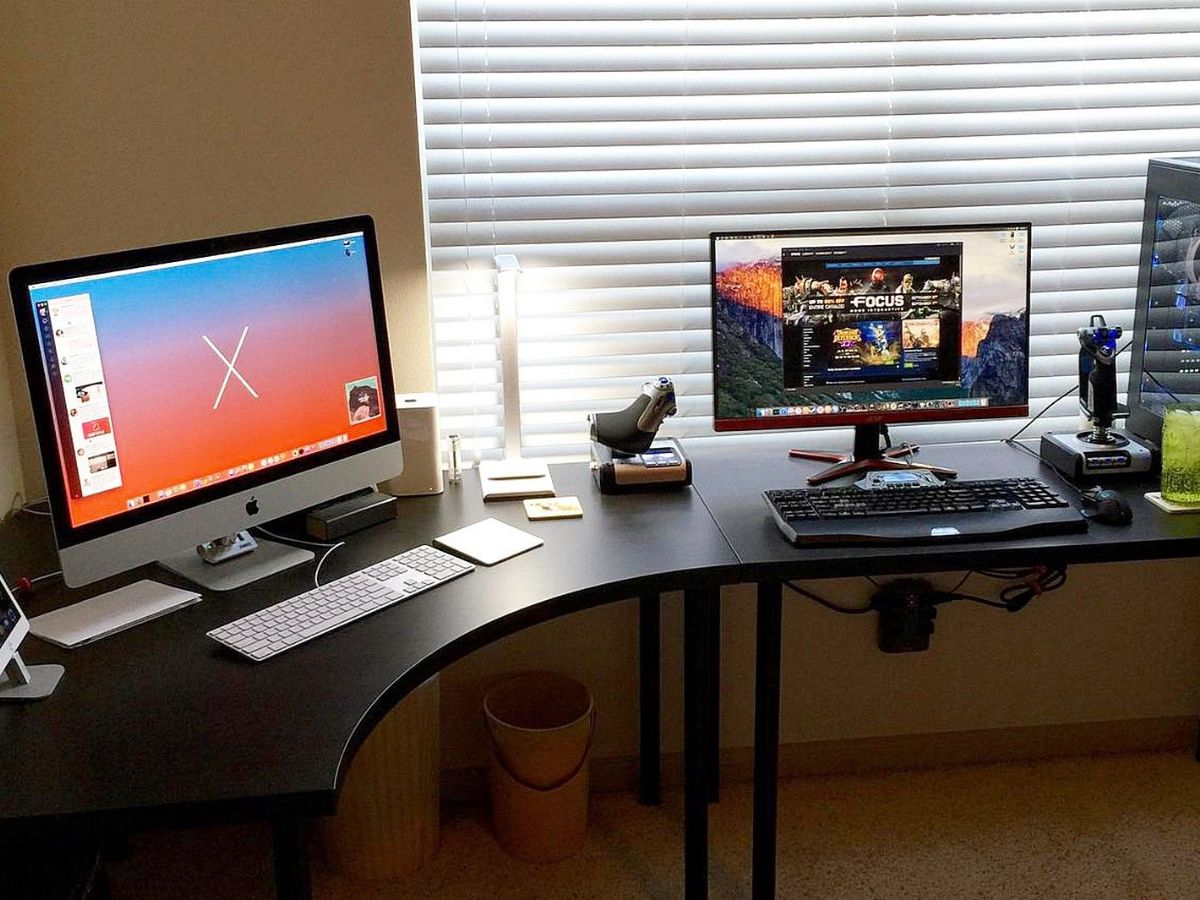 You'll also like:
40+ Men's Bedroom Ideas for Modern Masculine Appeal
20+ Modern Minimalist Living Room Ideas & Inspirations
3 Bold and Stylish Masculine Workspaces
General FAQ
How do you decorate a masculine office?
A man's office needs to be both funtional and aesthetically pleasing. Using dark leathers and burgundy woods create a comforting yet masculine feel.
What should a man have in his office?
Every man's office should have a comfortable yet visually appealing chair and desk, as well as the decorations to mask.
---
Featured Video from Man of Many