10 Best Esky Brands for Food and Drinks
Whether you're going camping or spending the day at the beach, a good quality esky is essential. A true emblem of our culture, the humble esky is a way of life for Australians, and no wonder, they were invented in the sunburnt nation! No matter what your budget or your style, there is an esky for everyone. If it's time for you to step u your esky game and have something you're proud of on the next camping trip, here are the best esky brands for food and drinks, according to us.
The Best Esky for Food and Drinks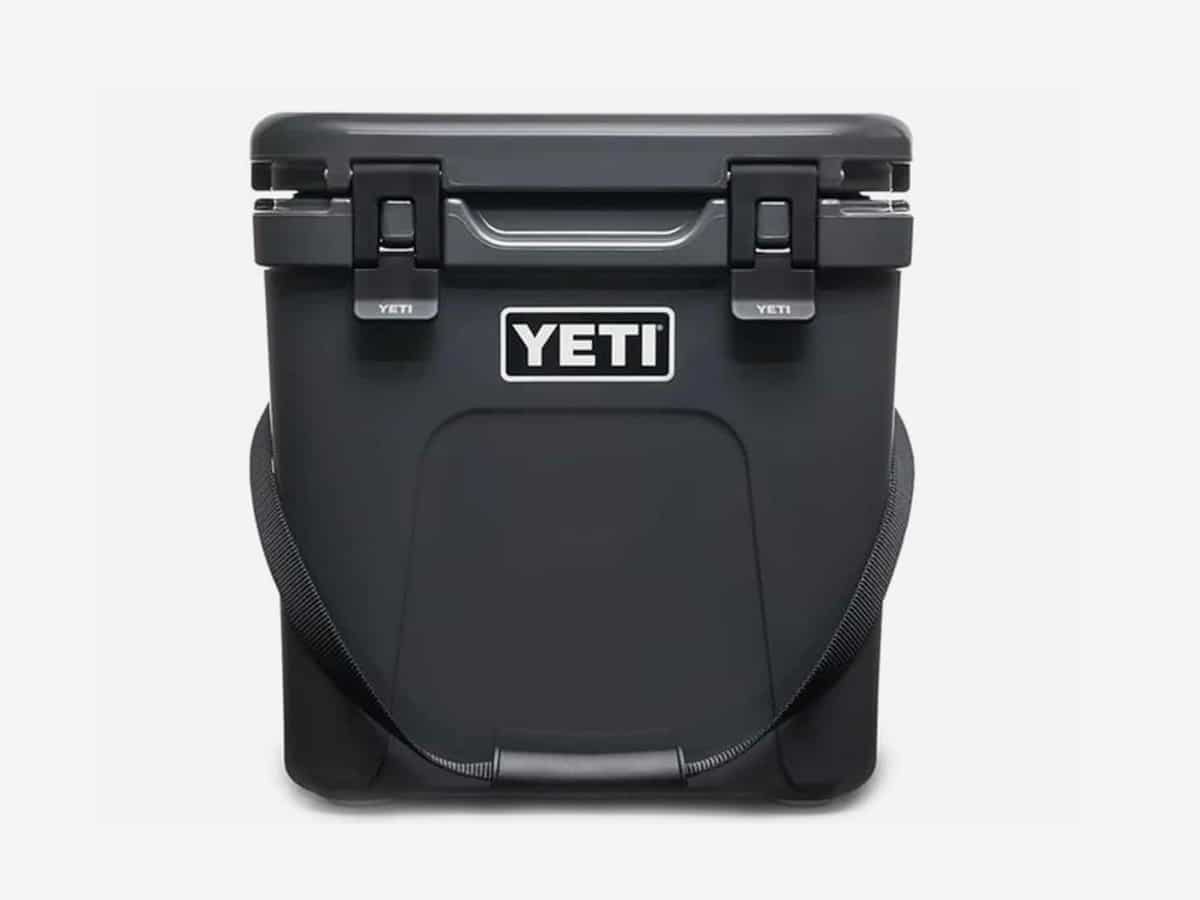 1. YETI
By far one of the more popular names out there, YETI is the Gucci of esky brands. The Roadie 24 Hard Cooler is a light, portable esky with premium insulation. The brand new design is perfect for bevies, with enough space to stand them upright. You can take this esky with you anywhere you go, and even better, it comes in cool colours like hot pink!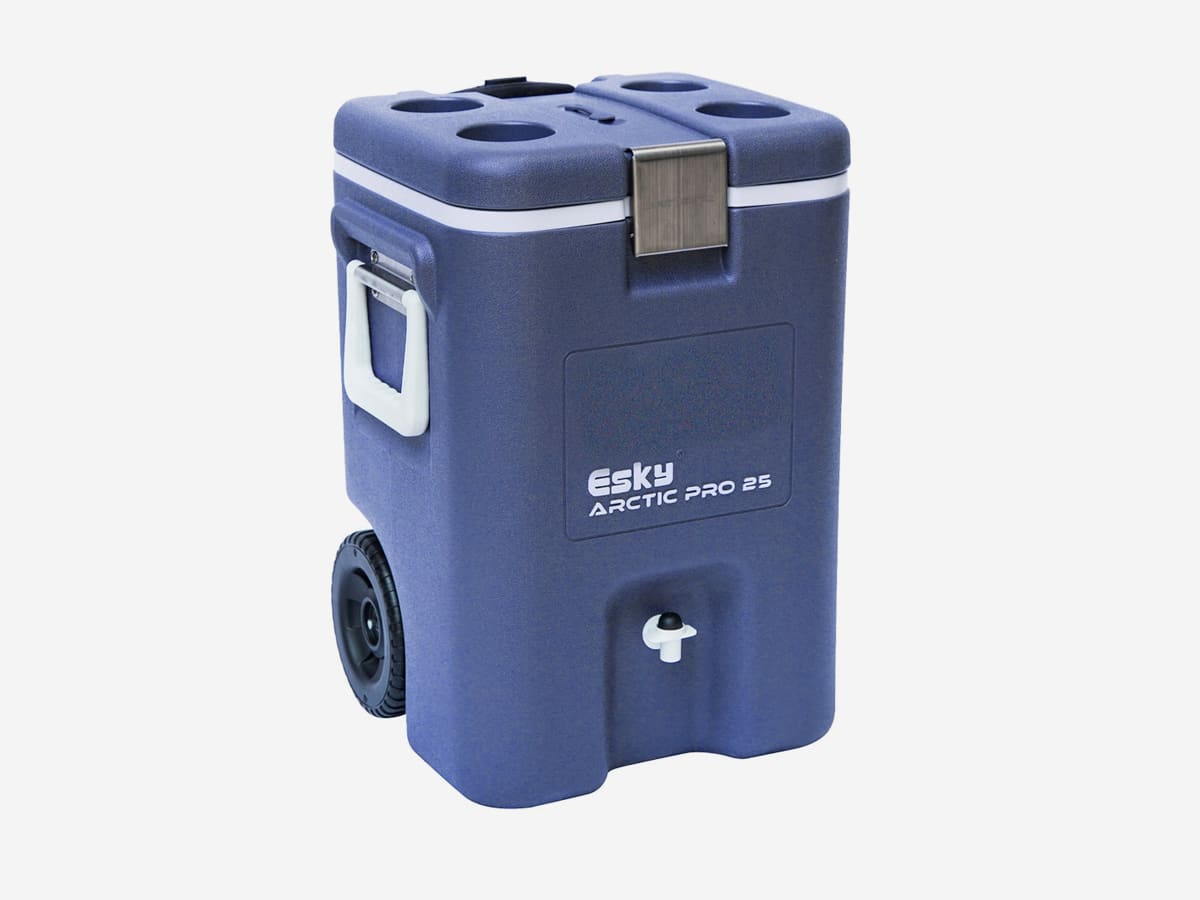 2. Esky
Keep things classic with this traditional blue esky sold at Bunnings one of the best esky brands out there. This universal cooler will keep up to 25L of liquid cool or you can use it as a conventional cooler. It's perfect for day trips or camping trips, with the capacity to keep your drinks and food cool for up to seven days! It is more on the hefty side, but with all-terrain wheels, you won't have to worry about breaking your back!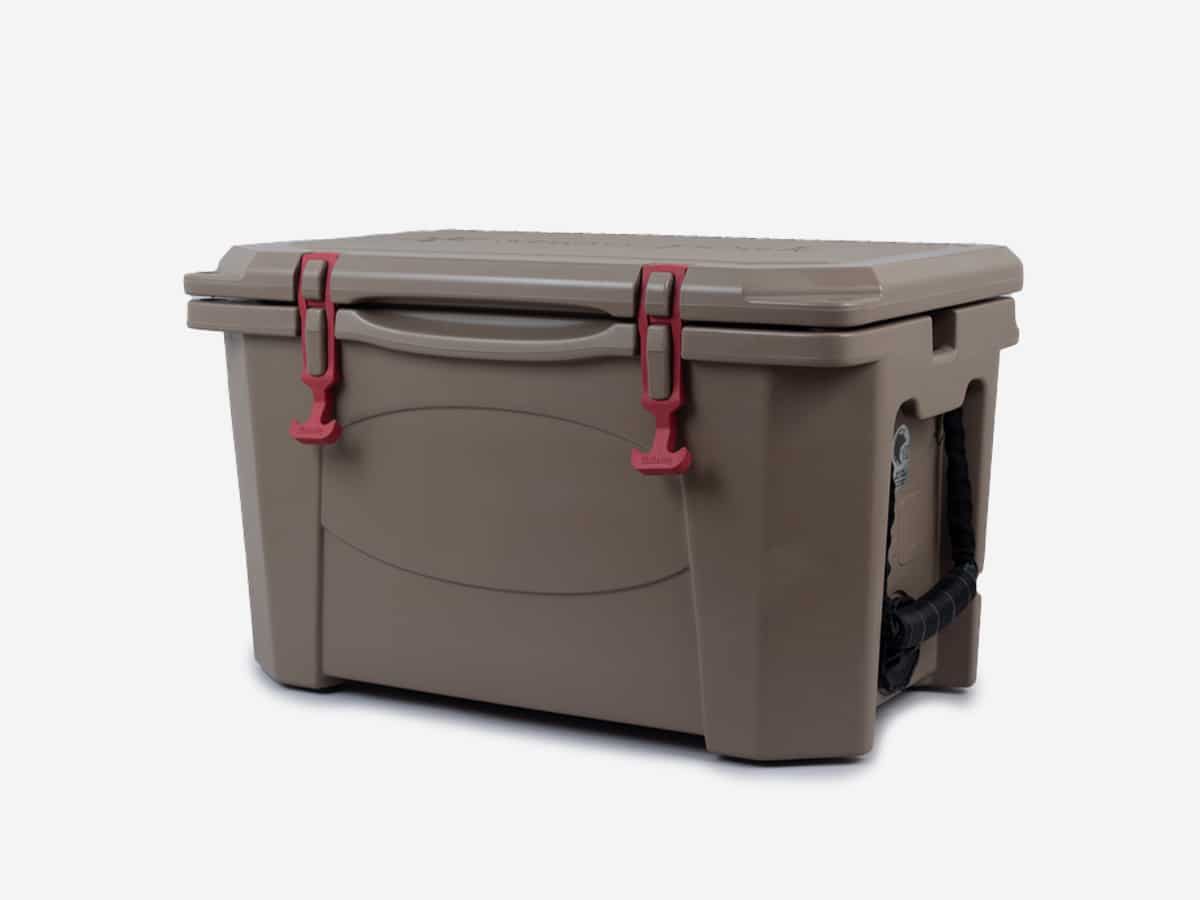 3. Snow Peak
Snow Peak coolers are the ideal esky brand for the trendier among us. They stock soft and hard coolers, in a range of sizes, so you are bound to find something that's the perfect fit for you. We love their small, soft eskies- reminiscent of a lunch box from your school days, they're super portable and just the right size for a few beverages or a snack!
You'll also like:
Heineken's New Robot Esky Brings You Beers on Demand
A Lazy Person's Guide to Camping
10 Best Dog-Friendly Camping Spots in NSW
---
Featured Video from Man of Many
---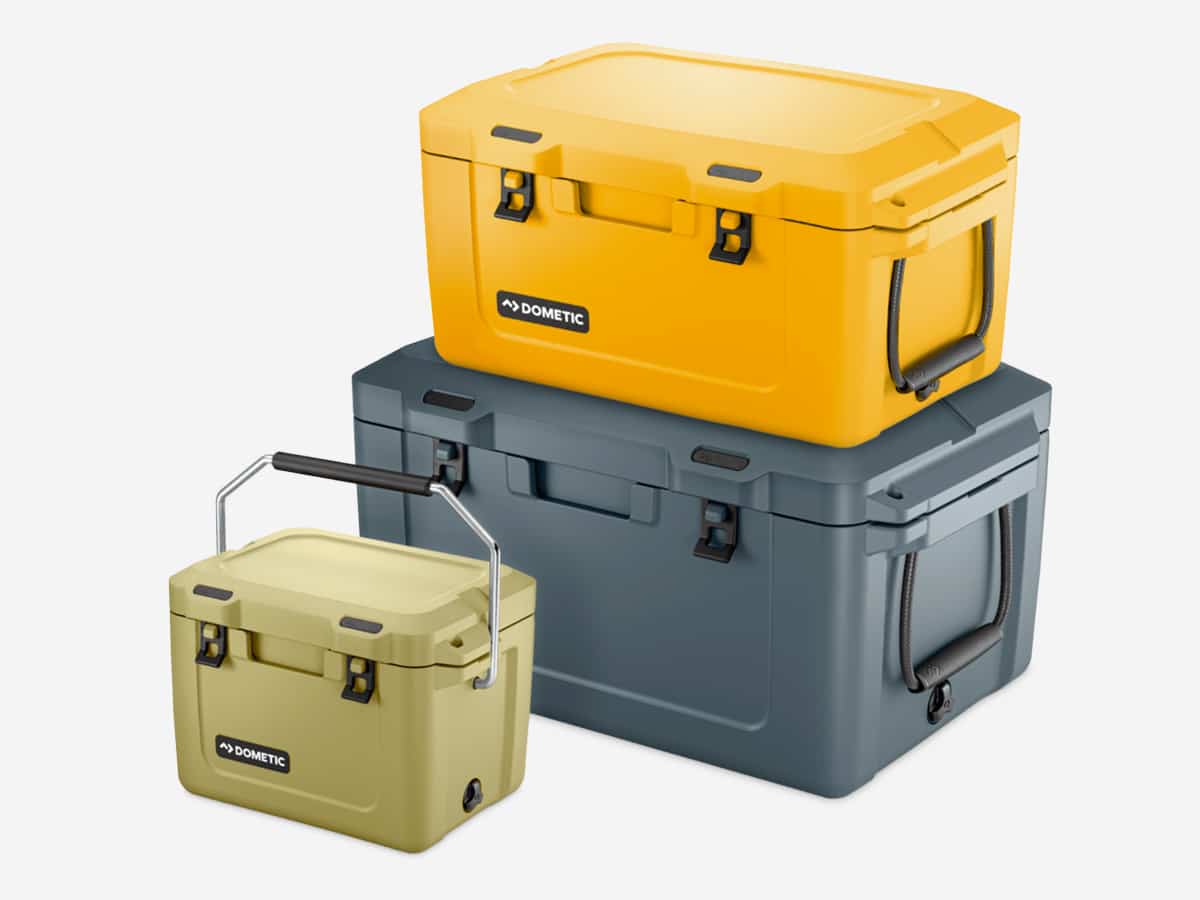 4. Dometic
Dometic is one of the best sky brands in Australia, showcased by their new Patrol series. The series includes 20, 35 and 55-litre models and comes in a range of funky colours such as olive and mango to spice up your camping trip or beach day. Their sturdy and bulky design means they can withstand any adventure, perfect for the wild types.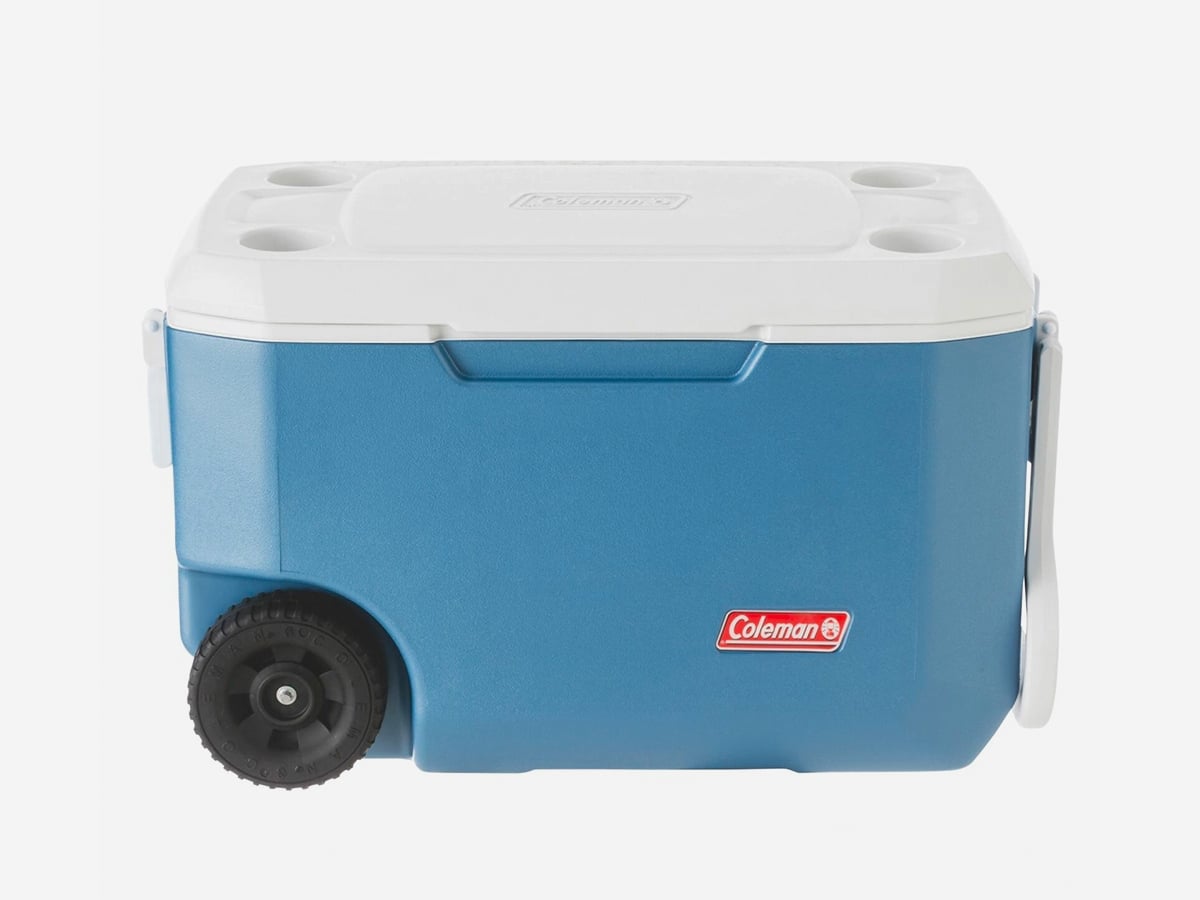 5. Coleman
Coleman is an expert at simple, functional design. Their range of eskies epitomises the classic esky look, with a blue container and white lid. With all the necessary features of a quality esky, keeping ice cold for up to 5 days, Coleman eskies are reliable and come at an affordable precise tag.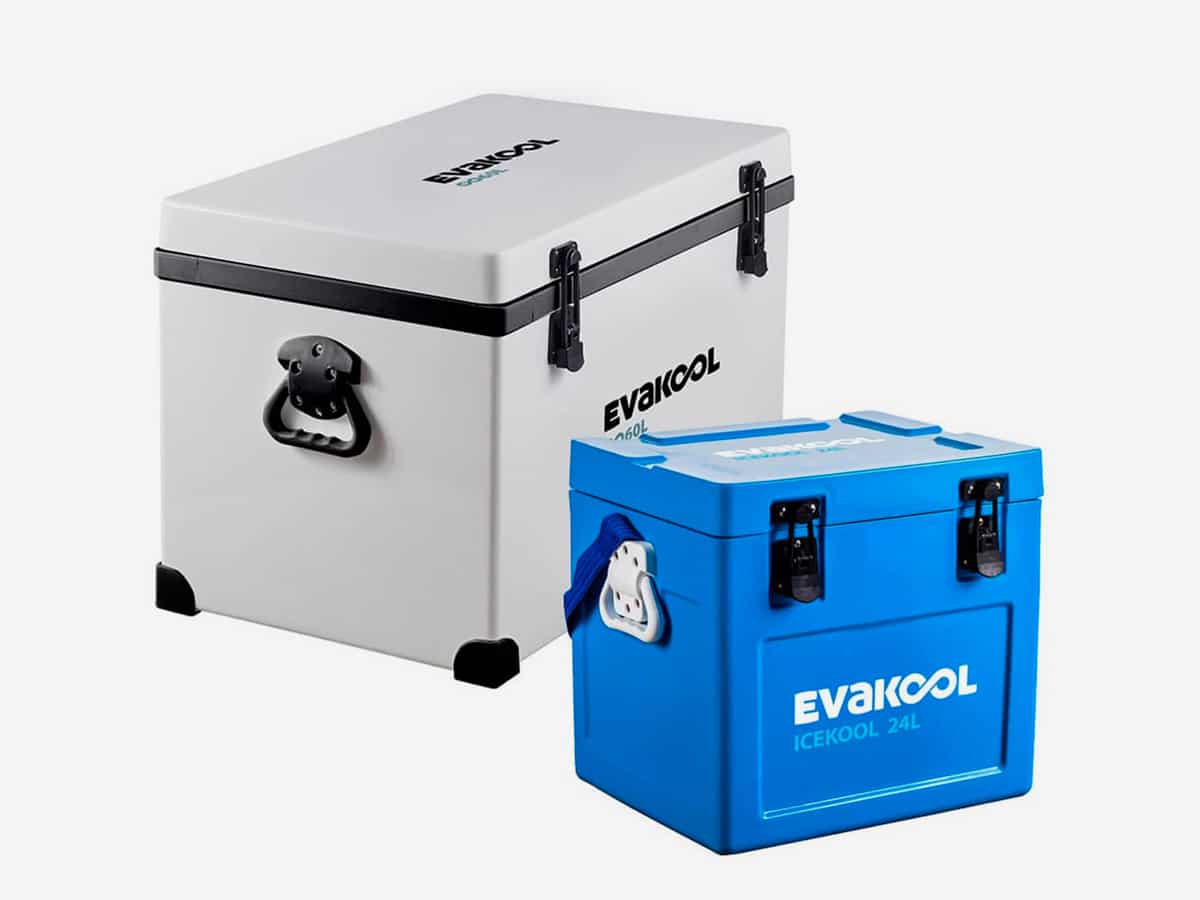 6. Evakool
An Australian icon for almost 30 years, Evakool is showing no signs of slowing down anytime soon. Their classic range of eclectic blue eskies come in all different sizes and price tags. Their largest esky is 132 litres and can fit up to162 cans- how's that for a good time?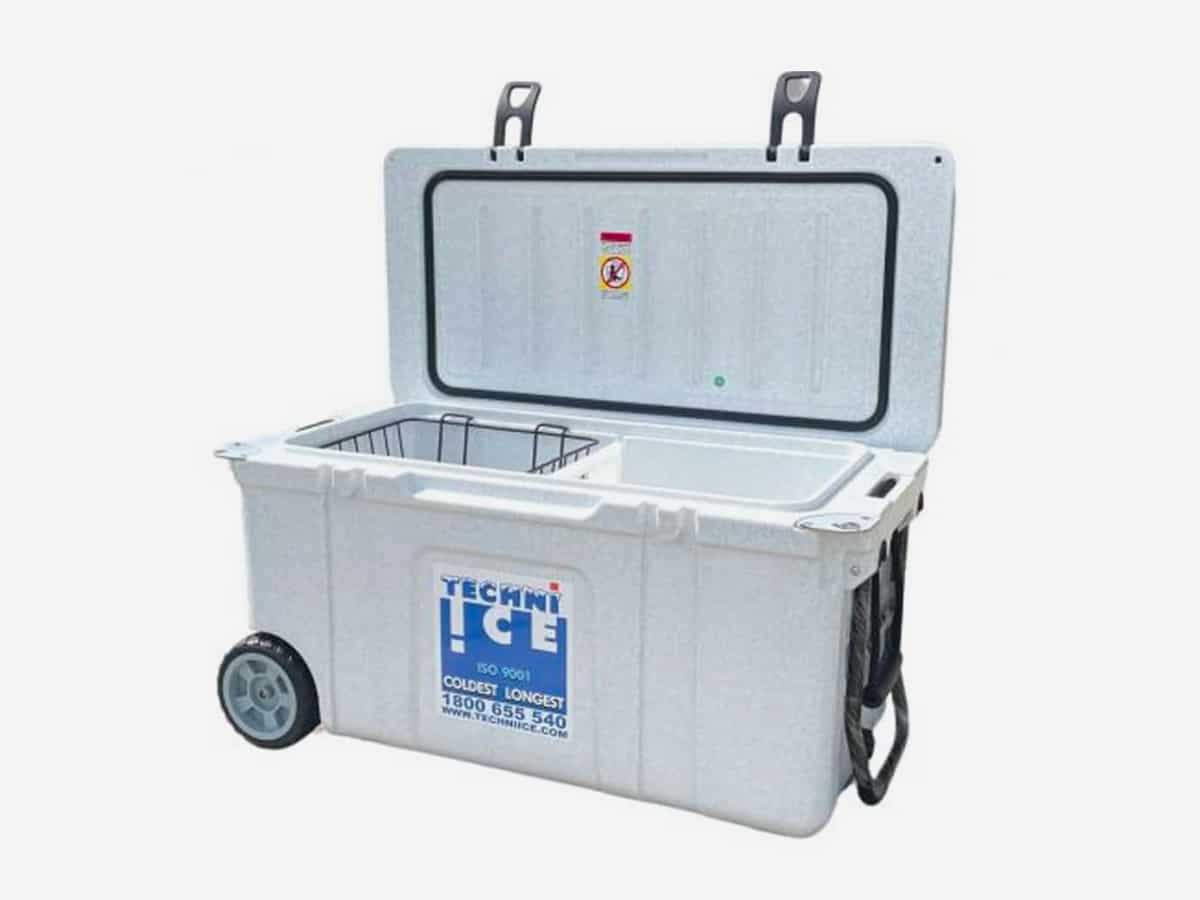 7. Techni Ice
Techni Ice is another iconic Australian esky brand that builds premium eskies designed to withstand the hot Aussie summers. Their eskies come in a classic look that Australians love, but that doesn't mean they're not reliable and functional. These iceboxes will keep your food and drinks cool no matter what the conditions, with sturdy capsules and hardy wheels to accompany you on any adventure.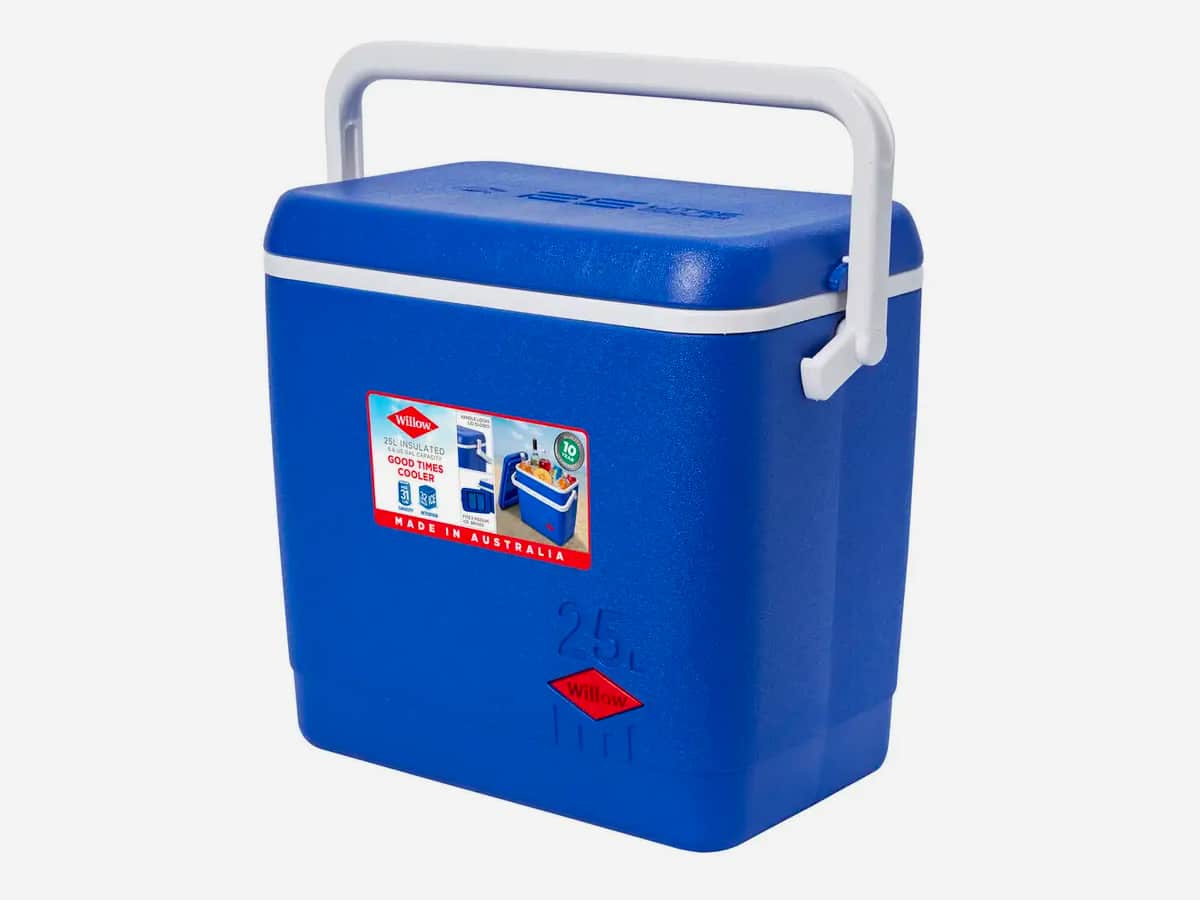 8. Willow
With everything from cooler jugs to wheelie coolers to party coolers, Willow knows what Australians need. The iconic brand has been around since 1887 and their eskies have become the unspoken emblem of the Australian lifestyle. With advanced expertise in plastic blow moulding, injection moulding and expandable polystyrene technologies, it's not all talk. Even better, the Willow range now extends beyond insulated coolers, with a broad range of products for all aspects of outdoor life.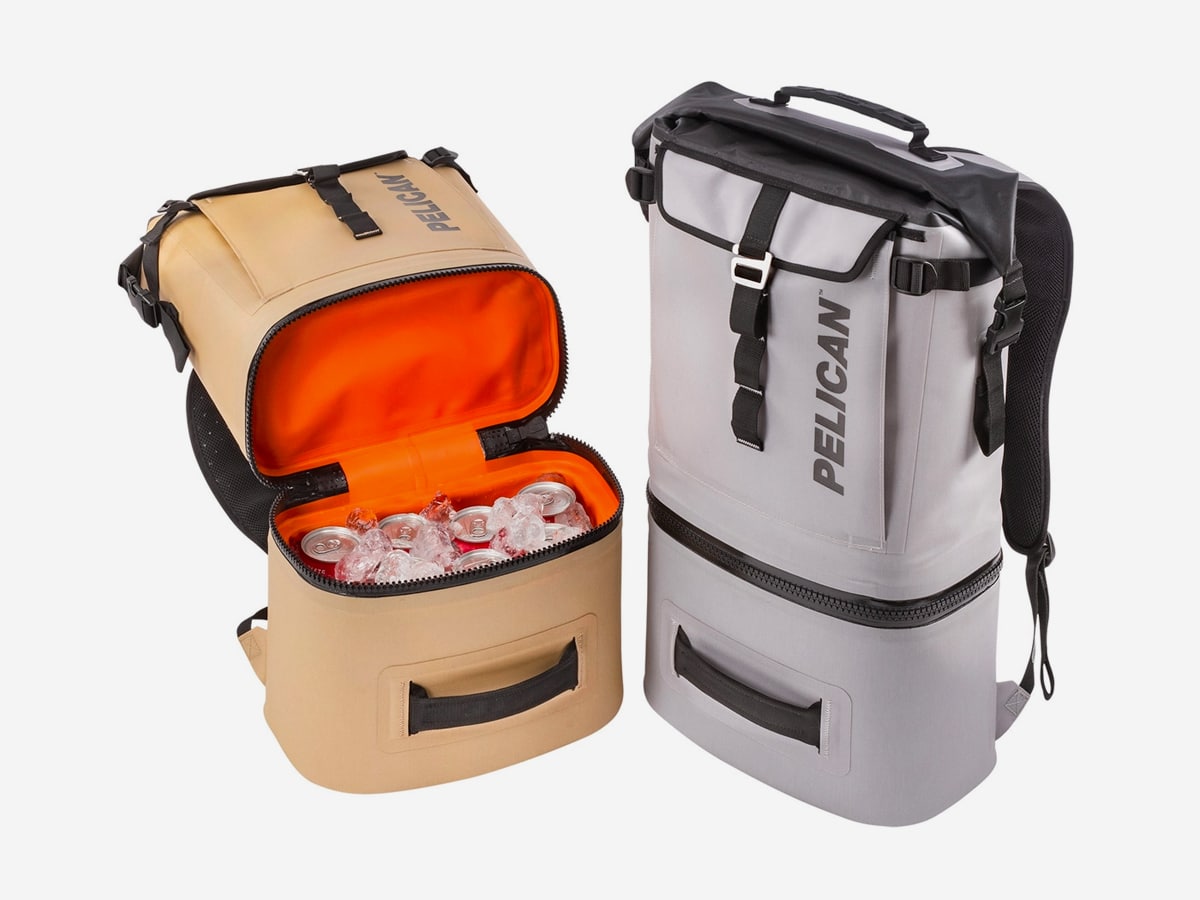 9. Pelican
Ever want to take some beers with you, but don't feel like carrying an esky? Well, Pelican has you sorted with their Dayventure Backpack Cooler. Along with their range of more traditional coolers, this lightweight backpack cooler is by far their best performing product. The bottom features a dedicated cooler compartment with a leak-resistant zipper that keeps your ice all day long and perfectly fits a 6 pack of cans- beverages with ease.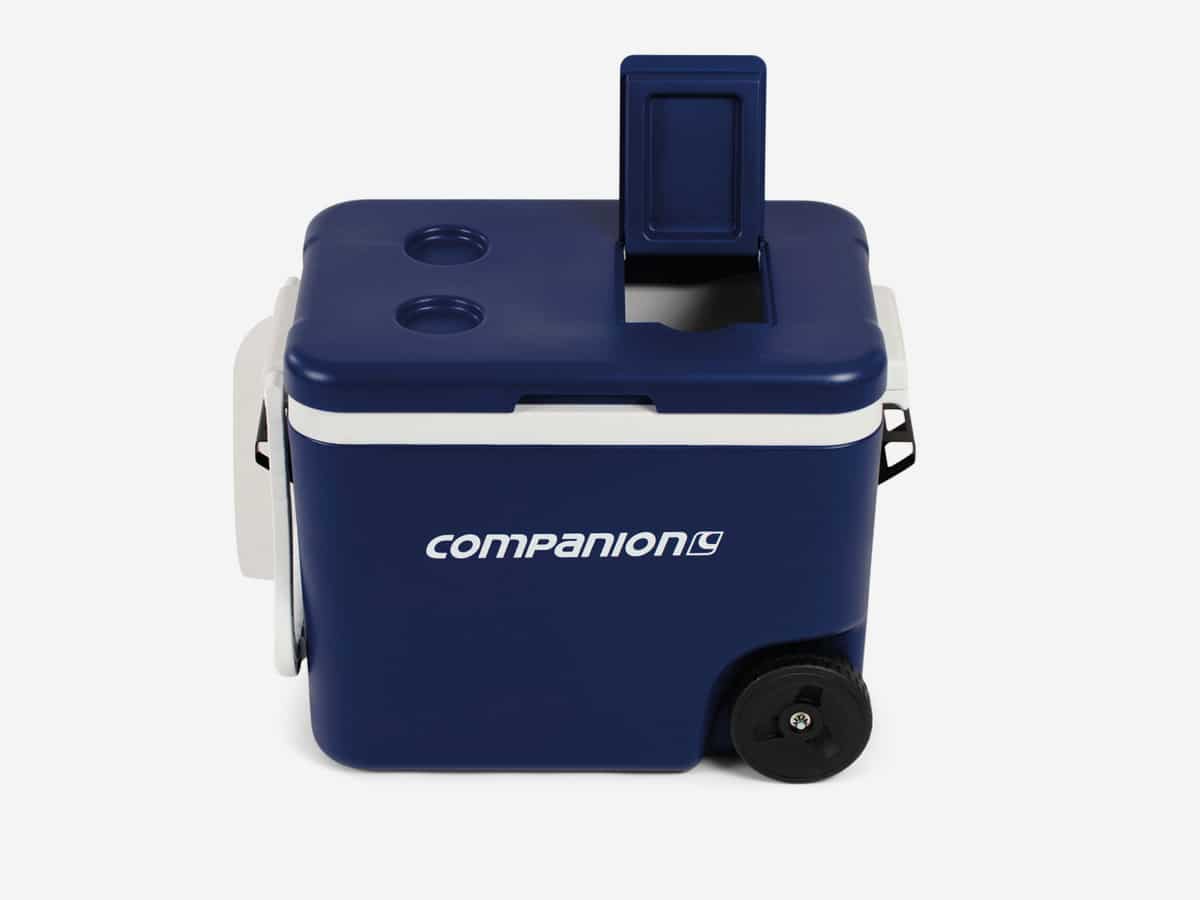 10. Companion
One of the best esky brands that perfectly balance style and function, Companion is known for its extensive and versatile range of coolers. They have coolers in a range of sizes from 7L, 14L and 26L so whether it's a commute to work, a picnic or a camping trip, there is a style and size to suit any need.
How to Choose the Right Esky
Choosing the right esky comes down to what you want to use it for and what feels best for you. To help you figure out just what it is you need, or want, here are some things to look out for.
Use – First, it's important to ask yourself what you plan to use your esky for. For example, if you want an esky to accompany you on your camping trips, you will need to look for a heavy-duty esky that can fit all your cold food and drinks. If you are looking for an esky to take to a BBQ in the park or to fit some drinks for a beach day, a smaller, less advanced esky is what you should be looking for.
Capacity – Once you've deciphered what it is you wish to use your esky for, it's time to think about the size of esky you want. Luckily, eskies come in all shapes and sizes, so there's bound to be the perfect esky for every need. Think about what you want to use it for and how many people you will be catering for.
Insulation – There's nothing worse than a warm beer or melted chocolate – keeping your food and drinks cool is an esky's primary job! So, considering insulation and how long the ice takes until it melts is very important when deciding what esky to buy. Eskies with high-quality seals and thick walls will have the most effective insulation, so if insulation for long periods of time is paramount for you, consider spending a little extra to ensure peace of mind.
Weight – The weight of an esky is necessary to consider for two reasons- its impact on portability and the weight limits of vehicles if you're taking your esky on a camping trip. If you get an esky that's extremely heavy, it will be difficult to move around, so it's useful to look into lighter eskies if you want your esky to be as portable as possible. Also, if vehicle weight limits are a crucial factor for you, considering how much weight your esky will add onto your load is also vital to avoid going over weight limits for your car, trailer or caravan.
Cleaning – Everyone knows how dirty an esky can get, so making sure the esky you choose is easy to clean is paramount, if having a clean esky is important to you. Make sure the esky you purchase has a smooth, wipeable interior and a drainage plug.
Features – In this day and age, many eskies now come with a plethora of added features and extras for you to enjoy. Consider whether you want an esky with added features such as internal lights, tie-down points for the car, locks and more.
General FAQs
Where can you buy Yeti Esky in Australia?
You can buy Yeti Esky from their website or at select outdoors stores.
What is the best Esky on wheels?
The best esky on wheels is the Techni ice.
How long does an Esky stay cool on average?
The average esky will stay cool for around 4 days.
What is the best Esky from Bunnings?
The best esky from Bunnings the the 'Esky'.
---
Featured Video from Man of Many