10 Best Dog-Friendly Camping Spots in NSW
Long weekend vibes are just around the corner and dogs love the outdoors just as much as you do. Even if you're not a seasoned camper, finding dog-friendly camping sites near you is easier than you might think. In fact, the state is loaded with some high-quality zone dedicated to you and your pooch. Follow these simple steps or skip ahead to check out our recommendations for the best dog-friendly camping spots in NSW.
You'll also like:
Kuckoo's Tiny Square-Drop Trailer is Built for Big Adventure
12 Best Swag Tents for Camping
18 Best Glamping Spots Near Sydney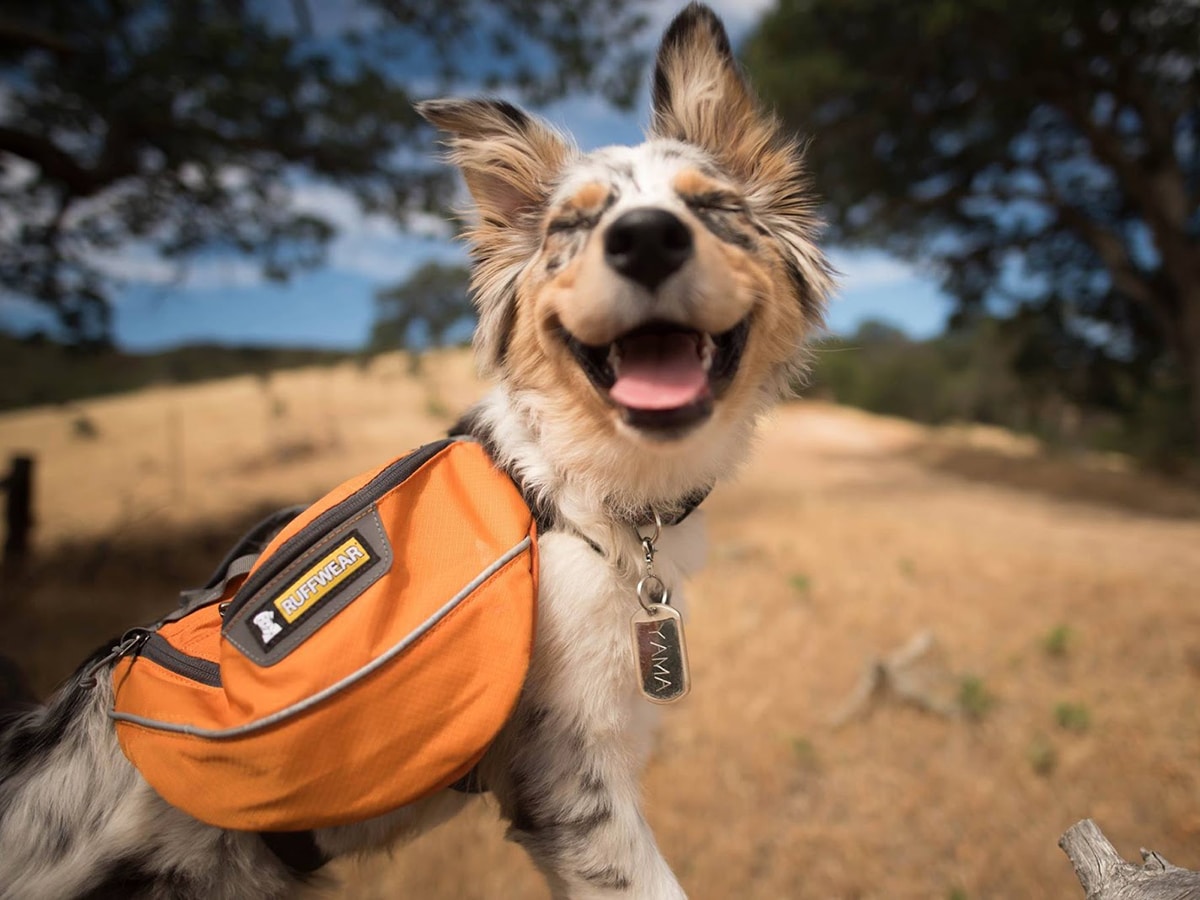 Doggy Do's…
Before we kick into anything, it's worth wrapping your head around what you can and can't do whilst camping wit your dog. Here is a list of things you shouldn't do;
Never leave your dog unattended outside.
Make sure your dog has proper ventilation, shade, and water if left unattended in your vehicle.
Be knowledgeable of diseases that dogs can contract through plants, insects, and wildlife.
Respect campground rules and abide by off-leash and on-leash areas.
Always pick up after your dog and dispose of the waste in appropriate bins.
Doggy don'ts…
Ok, so now we've grasped the basics. Here is a list of the best dog-friendly camping spots in NSW.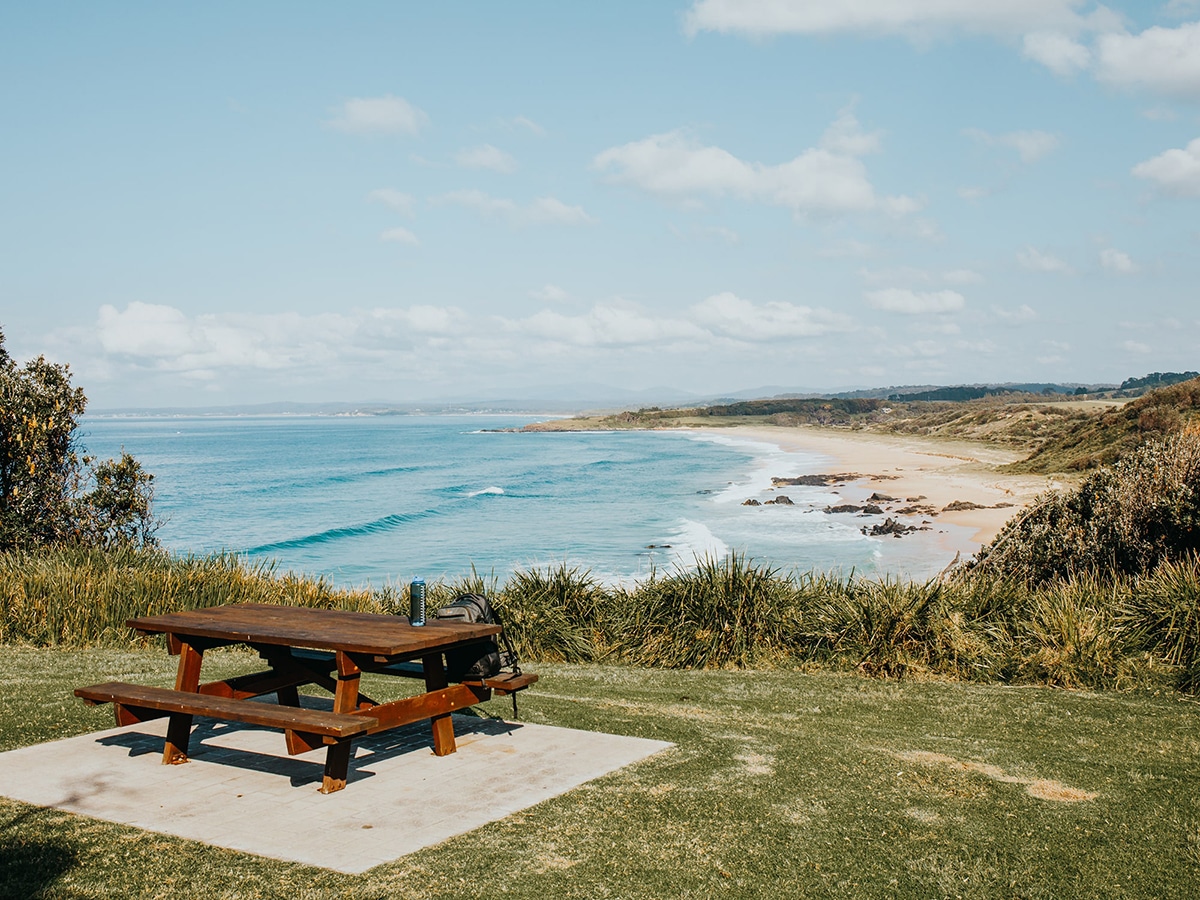 1. Mystery Bay Campground
Just a few km's off the Princes Highway, you'll find yourself in NSW's most picturesque dog-friendly camping spot. Mystery Bay Campground has stunning oceanfront views. You and your pup will love being surrounded by all the native flora and fauna. It's a fantastic spot for surfing, fishing, and even local whale-watching cruises. Facilities include cold showers, water taps, and pretty decent long drops.
Address: 190 Mystery Bay Rd, Mystery Bay NSW 2546
Phone: +61 (04) 2862 2357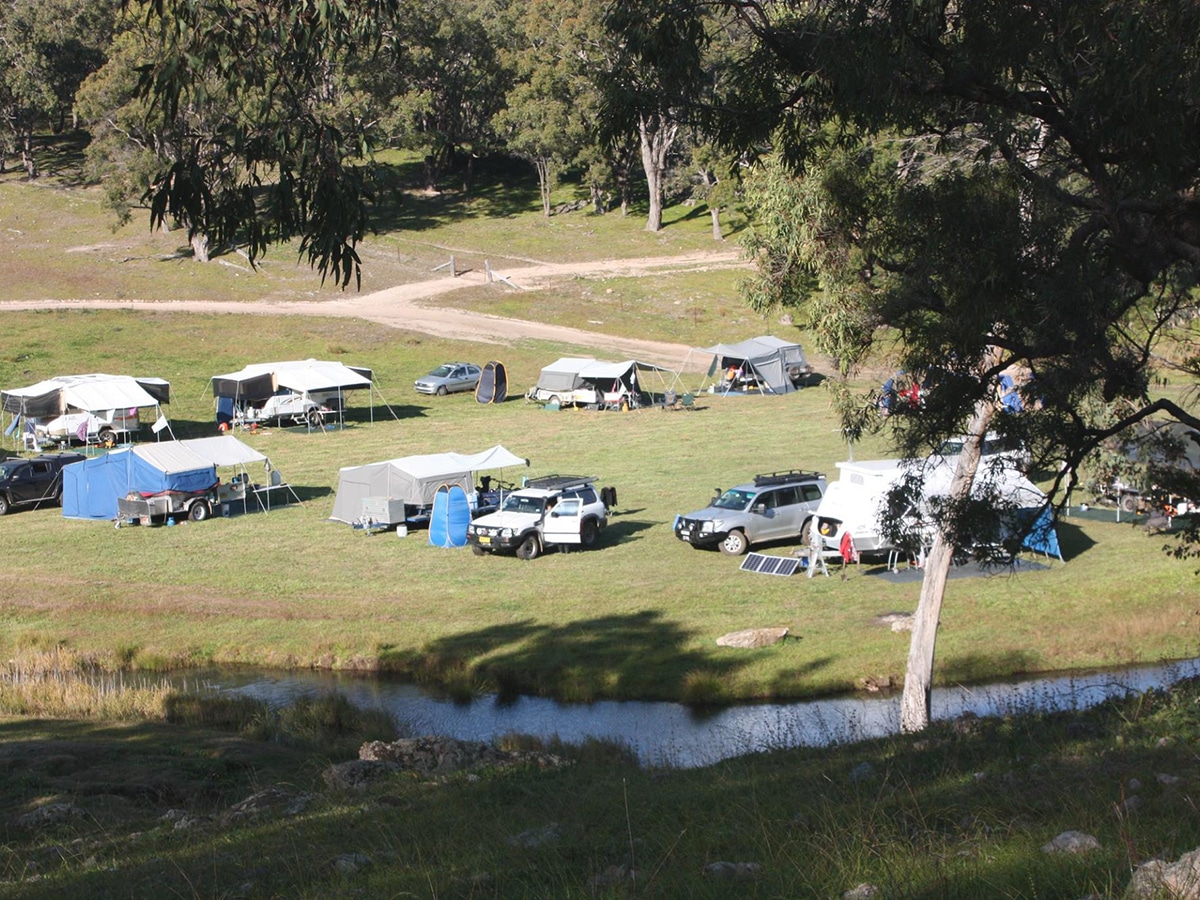 2. Old Bara Campsite
Located on a private farm, Old Bara offers a true bush camping experience. Guests and their doggo's can explore the local area with plenty of picturesque walking and cycling tracks. If the water's more your thing, go for a splash in the nearby creek. The campsites are all private, so you can relax without any annoying neighbours! No showers, unfortunately, but their amenities have been voted, by campers, as the best loos in Australia!
Address: 631 Bara Rd, Mudgee NSW 2850
Phone: +61 (02) 6373 6555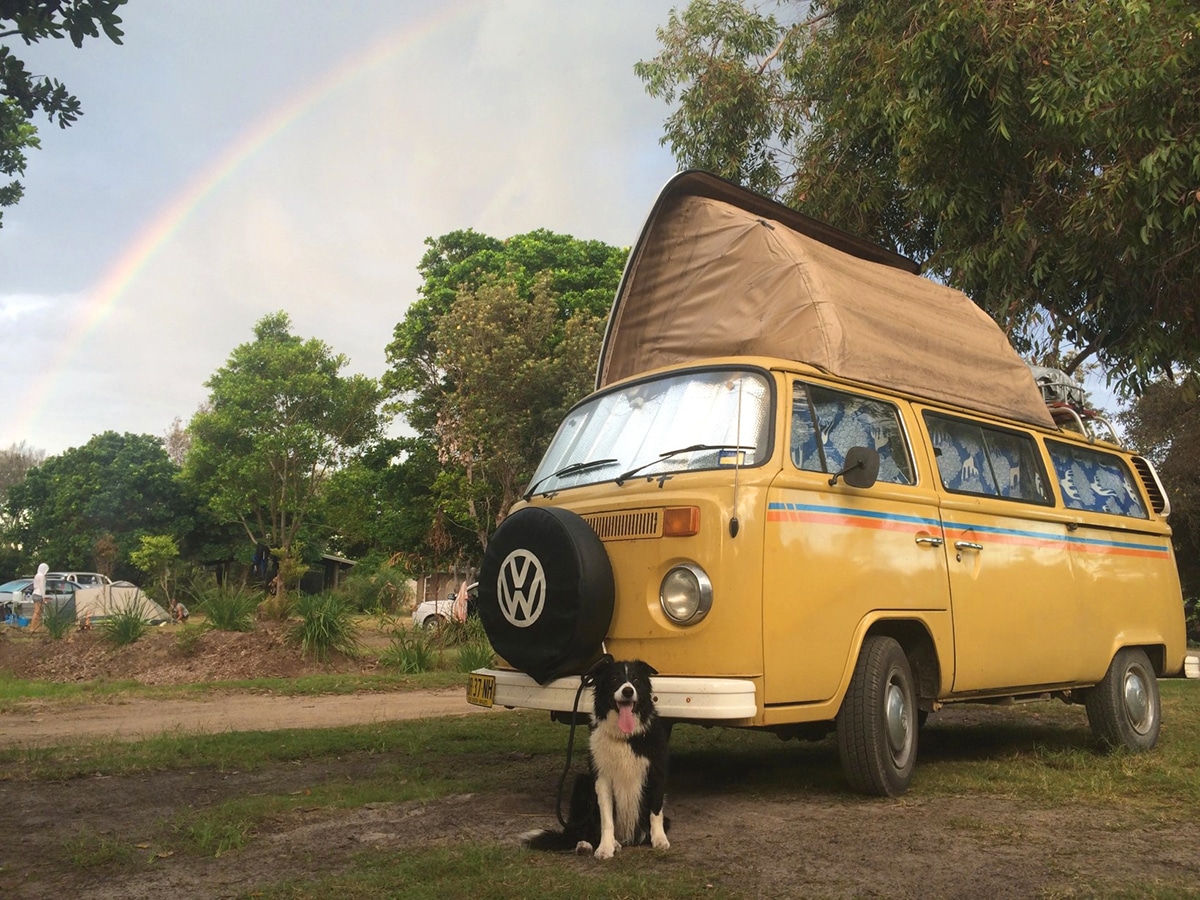 3. Delicate Campground
Located in Goolawah Regional Park, you'll find one of the few beach camping areas in northern NSW where you can bring your pooch along! There heaps of activities here, from snorkelling and surfing to walking your dog on the off-leash beach. With all this and so much more, Delicate Campground is by far one of the best dog-friendly camping spots in NSW!
Address: 1010 Point Plomer Rd, Crescent Head NSW 2440
Phone: +61 (02) 6561 6700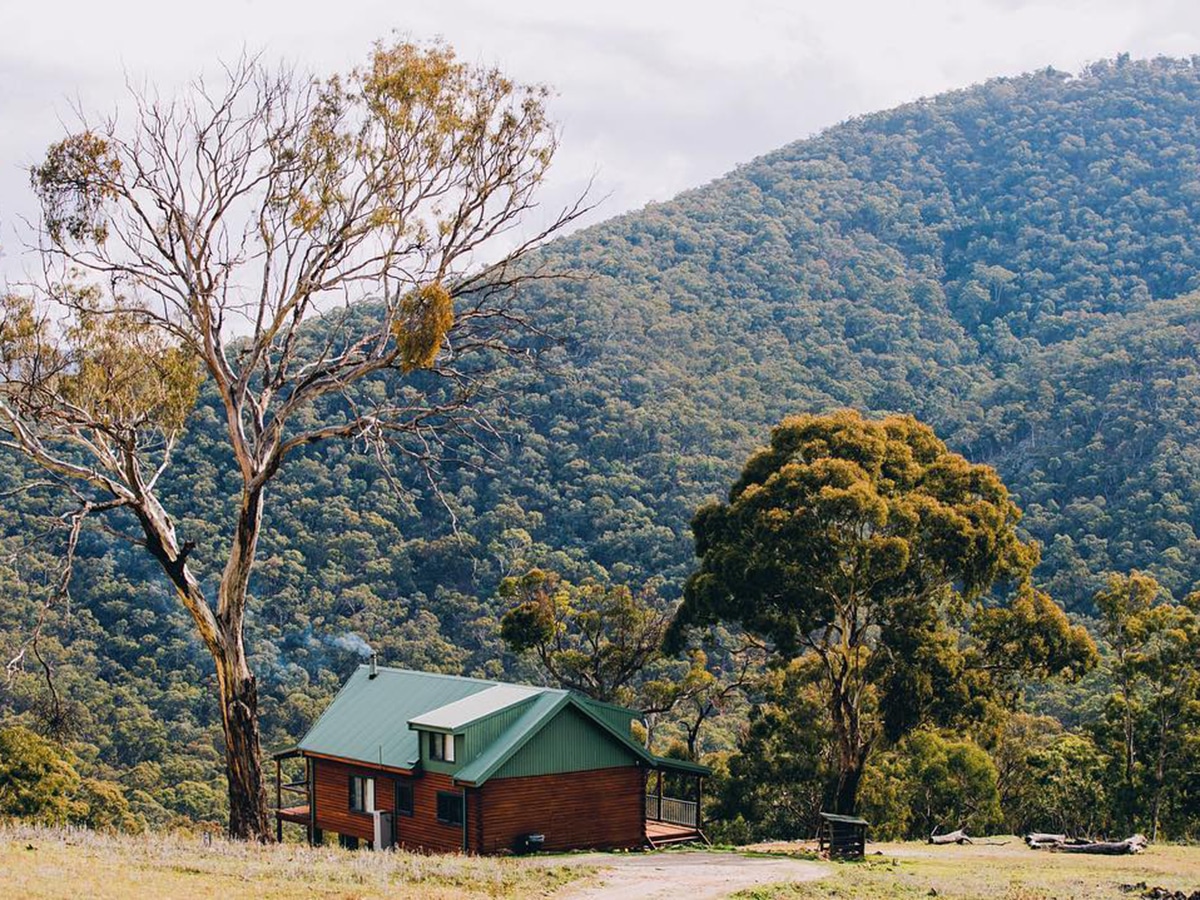 4. Turon Gates
Situated along the Turon River, in the valley of the Blue Mountains, Turon Gates is one of the best dog-friendly camping sites in NSW. Amenities include hot showers and washrooms, and the views are second to none! Sites are unpowered and unallocated, just pick a spot and settle in for the night. They even have pet-friendly cottages and glamping tents if you love nature but don't want to sacrifice your creature comforts.
Address: 942 Upper Turon Rd, Capertee NSW 2846
Phone: +61 (02) 9969 3818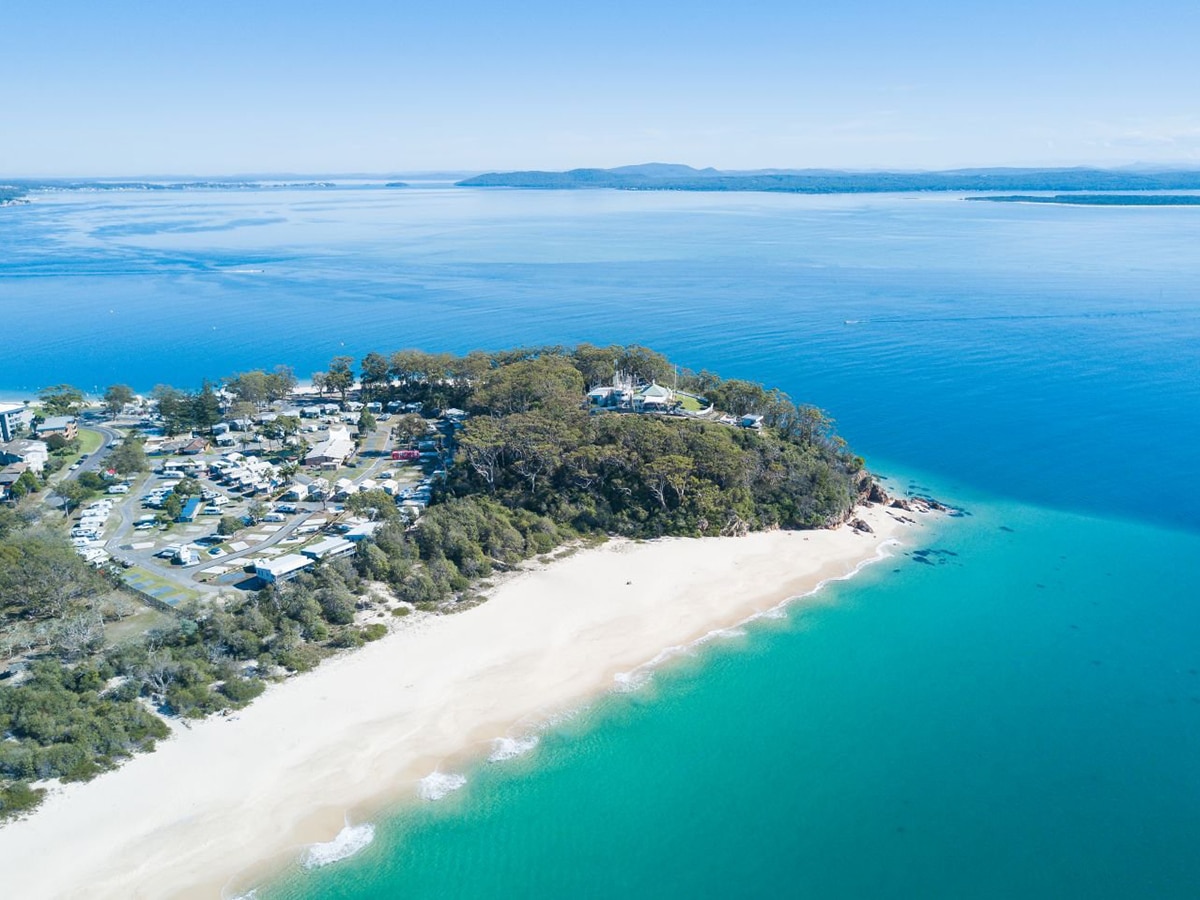 5. Halifax Holiday Park
Surrounded by calm water beaches and set in scenic bushland,Halifax Holiday Park is the ideal choice for all the family. The park is a 15-minute stroll to the centre of Nelson Bay, where you'll find a variety of cafes, shops and restaurants, and boating enthusiasts will love the adjacent boat ramp and nearby marina. With the park boasting a well-equipped camp kitchen, lounge seating, and guest laundry, why stay for the weekend when you can stay all week?!
Address: 5 Beach Rd, Nelson Bay NSW 2315
Phone: +61 (02) 4988 0990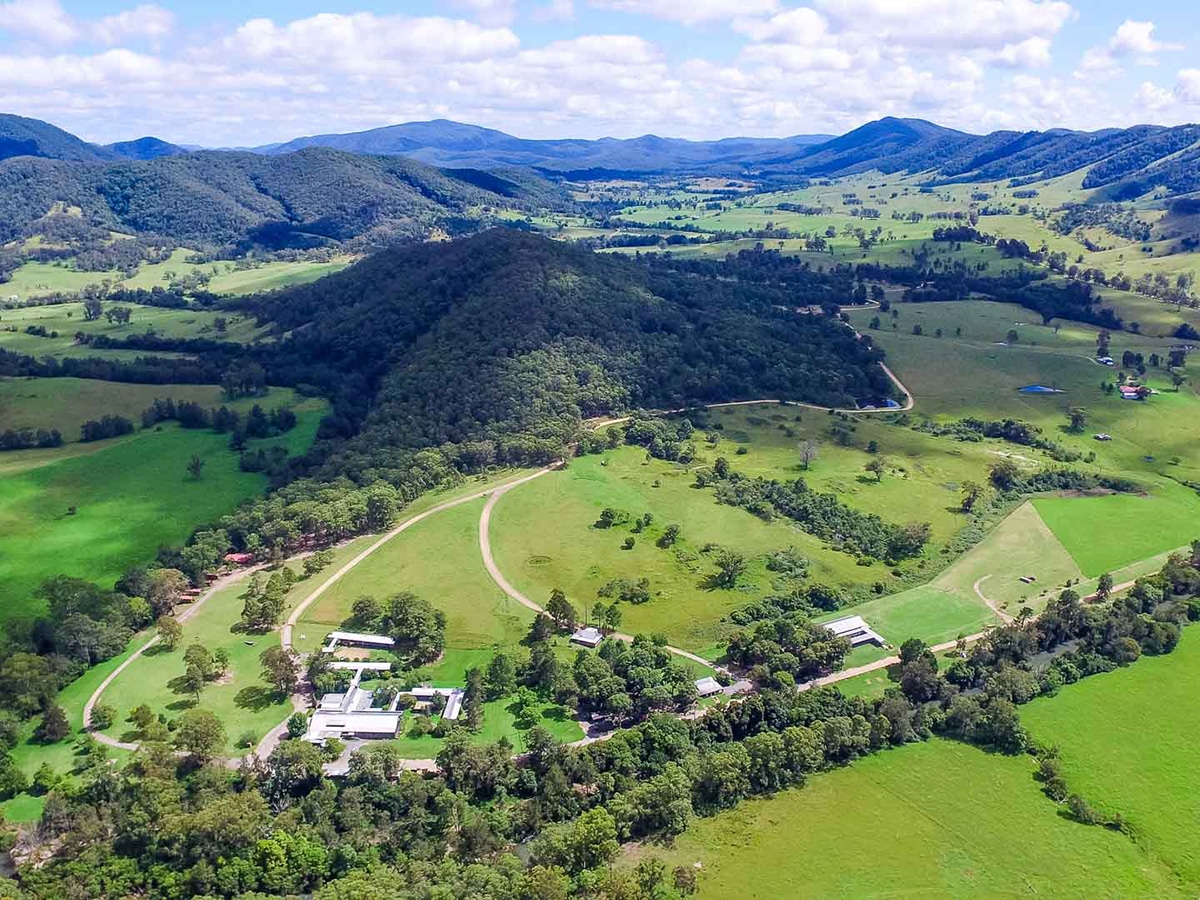 6. Riverwood Downs
Relax in the secluded forests of Barrington Tops National Park. Choose from riverside or parkland camping at the 750-acre property with 5k of mountain river frontage at the beautiful Riverwood Downs. There plenty to do with doggo here, from walking trails to splashing around in the cool mountain pools. And after all that activity, you can sit back and relax at the onsite spa or treat yourself to a pint (you, not doggo!) at the Woodside Bar and Grill.
Address: 311 Monkerai Rd, Monkerai NSW 2415
Phone: 1800 809 772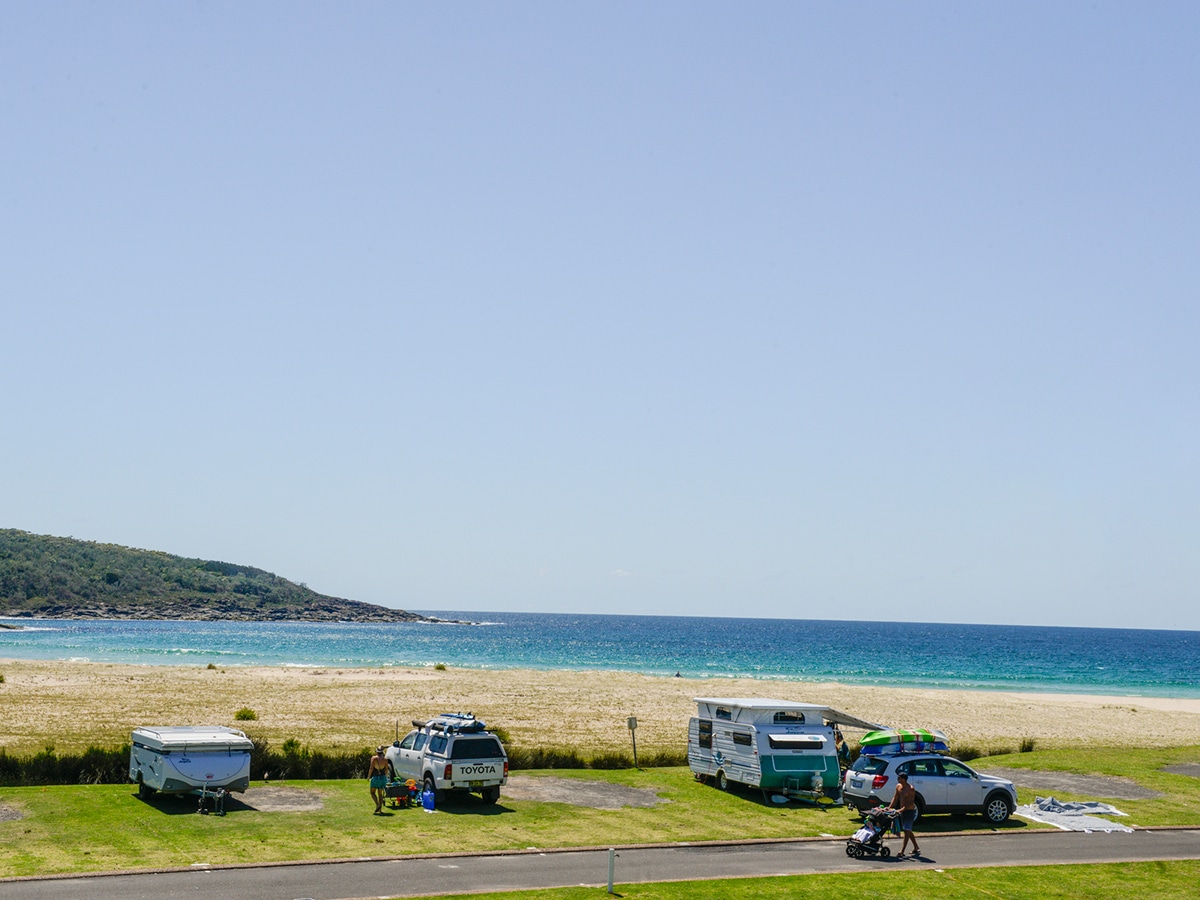 7. Merry Beach Caravan Park
Merry Beach Caravan Park is by far one of the best dog-friendly camping spots in NSW and one of the only with a beachfront view. Here you can choose between powered or unpowered sites or even splash out on an ensuite site with your very own bathroom! La di da!
Address: 46 Merry Beach Rd, Kioloa NSW 2539
Phone: +61 (02) 4457 1065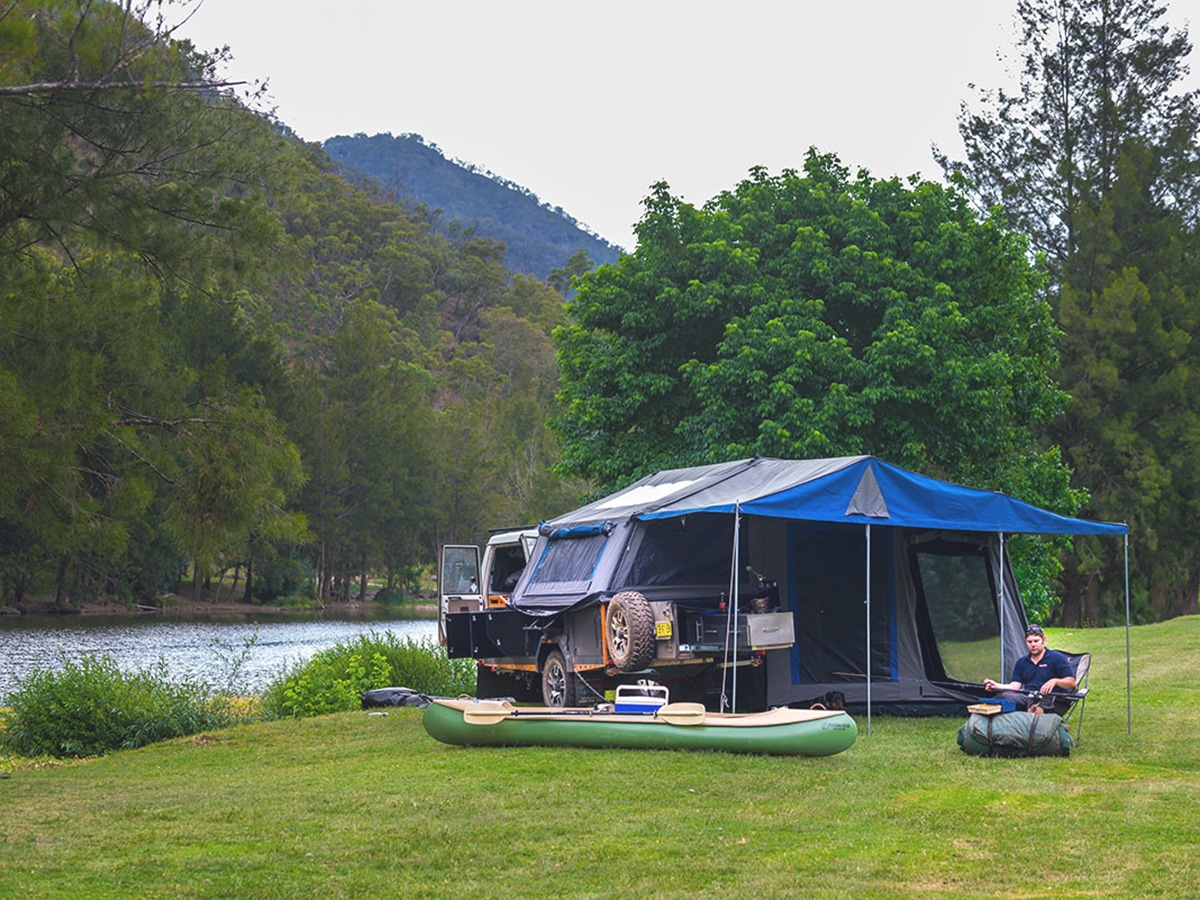 8. Wollondilly River Station
Situated in the Southern Highlands, Wollondilly River Station offers an authentic bushland camping experience. It's privately owned, and the owners pride themselves on not overcrowding the site (even during peak season) so you'll be sure to have plenty of space and dogs are allowed off-leash as long as they are under control. It's definitely back to basics here; there's no power, no drinking water, and no lights in the portaloos, so make sure you're fully equipped… and don't forget a torch.
Address: Wombeyan Caves Rd, Wombeyan Caves NSW 2580
Phone: +61 (02) 4888 9207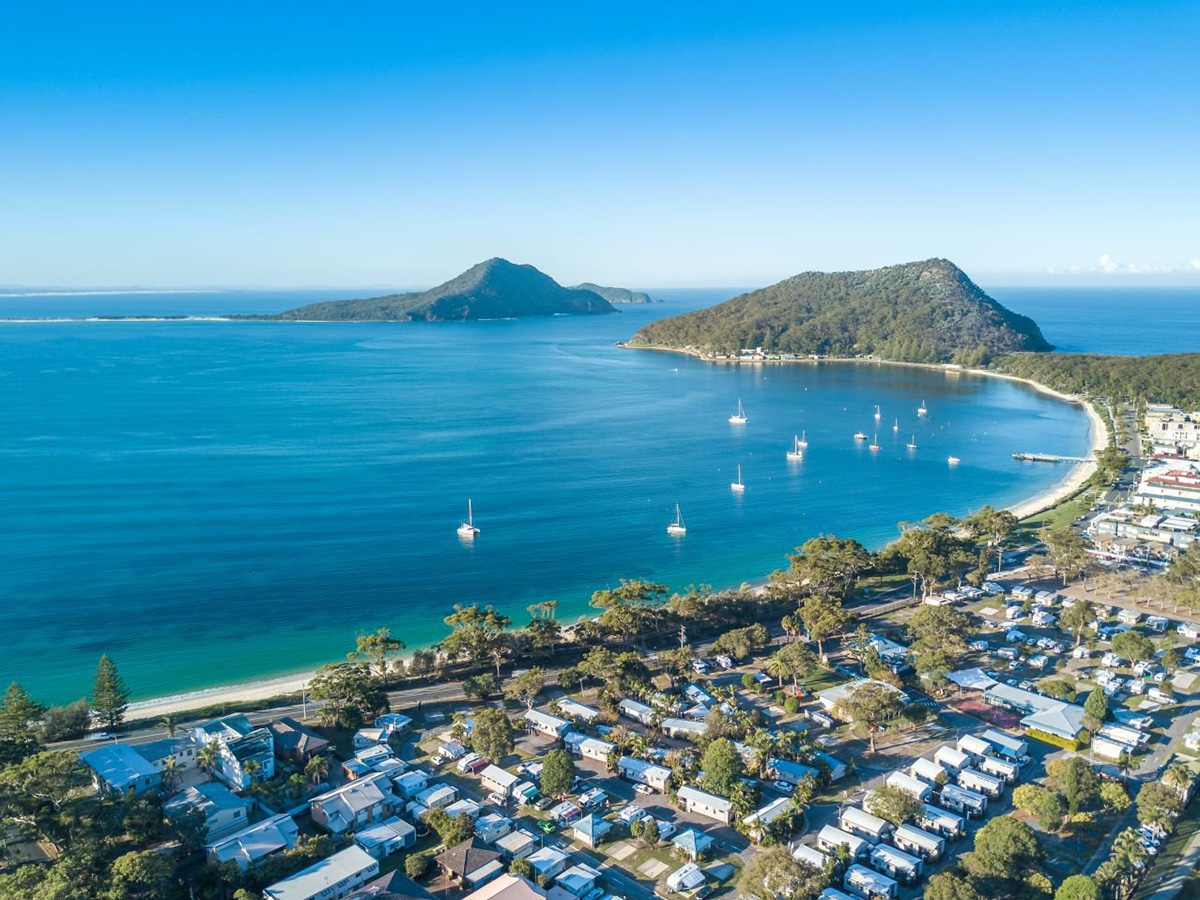 9. Shoal Bay Holiday Park
For those who can't bear to leave their best friend at home, Shoal Bay Holiday Park is perfect for dog lovers! Overlooking Shoal Bay, one of NSW's most beautiful beaches, this park is perfect for relaxing on the beach or taking the dog for a long walk. Unfortunately, dogs aren't allowed during NSW school holiday periods or peak times so make sure you check your dates before you book.
Address: 71 Shoal Bay Rd, Shoal Bay NSW 2315
Phone: +61 (02) 4988 0990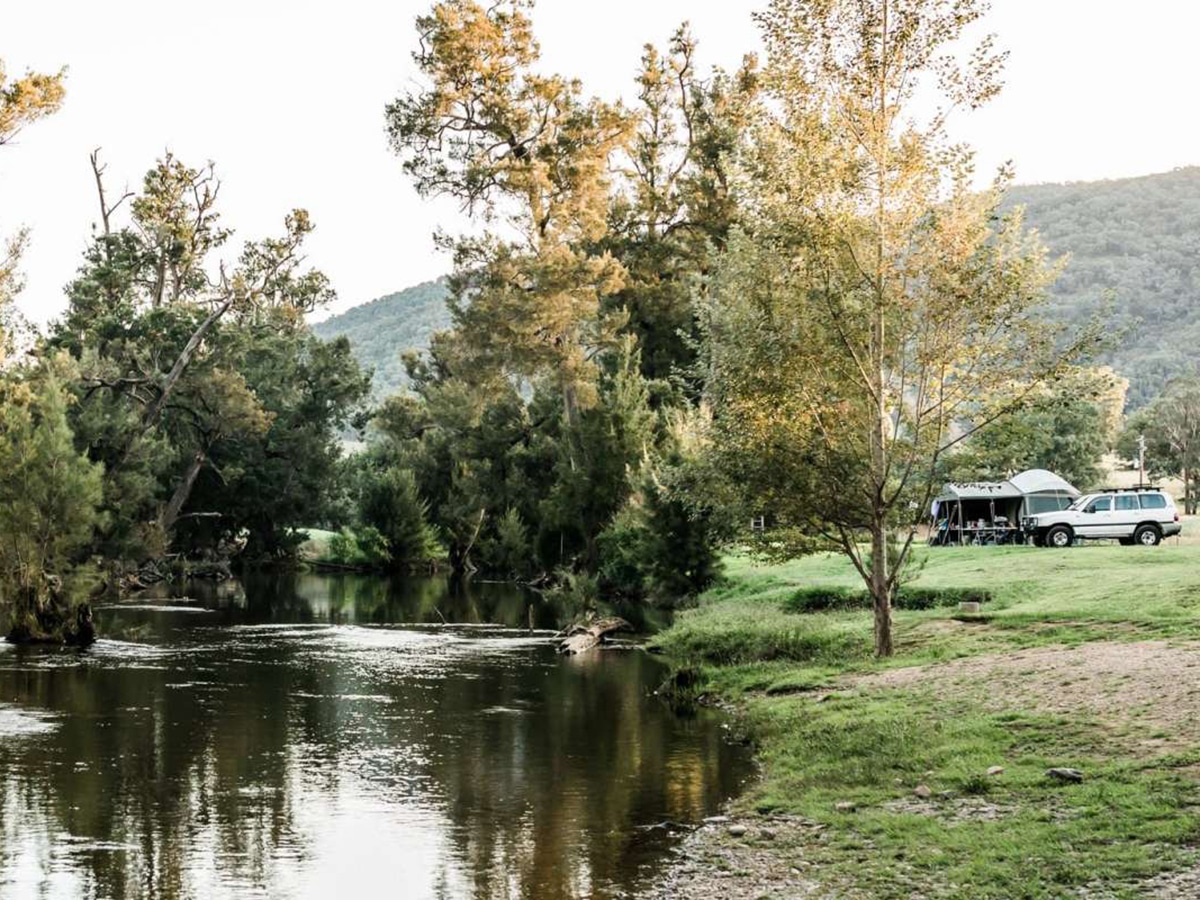 10. Wee Jasper Reserves
Wee Jasper is a family run campsite with 4 different camping areas – all totally different and unique. From here you can visit local caves, the nearby Micalong Swimming hole, or put pup on a lead and go trekking along one of the many bushwalks along Micalong Creek. The river is ideal for fishing (cook up your catch on the campfire!) and there are rope swings along the river walk for the kids too!
Address: 5 Nottingham Road, Wee Jasper NSW 2582
Phone: +61 (02) 6227 9626
You'll also like:
The Ultimate Camping Checklist for 2021
12 Best Swag Tents for Camping
18 Best Glamping Spots Near Sydney
General FAQs
Are there any dog-friendly campgrounds in NSW?
There are many dog-friendly campgrounds in NSW. Whether you prefer beachfront or bush camping there's something for everyone and their furry friends.
Does Seal Rocks Campgrounds allow dogs?
Seal Rocks campground is unfortunately not pet-friendly. However, there are many other dog-friendly campsites in NSW.
Where are the pet-friendly caravan parks in NSW?
Caravan parks such as Shoal Bay Holiday Park and Merry Beach Caravan park are both pet-friendly. There's plenty of pet-friendly campsites across NSW to choose from if you are after a getaway with your pooch!