Minicaravan Crawler TRC 428 Gets You Out in the Wild
If you're content driving from one campground to the next, then it really doesn't matter too much which camper you choose. However, if you're looking to get to places where no one else goes, then you'll want to get outfitted with the right camper. You'll need something that can take on any terrain, and survive every weather condition. The camper you're looking for needs to be rugged and reliable, and one that can hook onto your overlanding vehicle and keep up. Mini Caravan has just the right camper for the job—the Crawler TRC 428 Nordic.
You'll also like:
7 Best Cliff Jumping & Rock Diving Spots in Australia
F1 Champion Sebastian Vettel Sells Ferrari Collection in Just 72 Hours
Harley-Davidson's World First Pan America 1250 Unveiled
Minicaravan put the Crawler TRC 428 together by starting on the base—a chassis made from aluminium to provide structural strength without weighing it down. The chassis features an independent swing arm with double sports shock absorbers, making travelling in the camper smooth and comfortable. One side of the 428 features a mini kitchen complete with a sink, stoves, and even a dining table. There's also a water tank with a 130-litre capacity.
If you need extra sleeping space, or if you just want to be that much closer to nature, you can avail yourself of the expandable front pop-up tent. The tent has its own secondary bed section as well. And then there's the pop-up roof system with windows that allows for a sleeping experience filled with fresh mountain air. Even with all that fresh air, though, you'll be completely comfortable.
The Crawler's interior provides sleeping room for two and still has enough space left over for a dining area. The supply cabinet can only be accessed from the interior, keeping all your gear and other supplies safe. You can also outfit the camper with solar panels, a compact refrigerator, a showerhead, and a 360 degree Sahara tent.
Abandon those run-of-the-mill campgrounds and really experience nature by getting out into the thick of it. And while you're at it, make your expedition more enjoyable with the Minicaravan Crawler TRC 428 Nordic.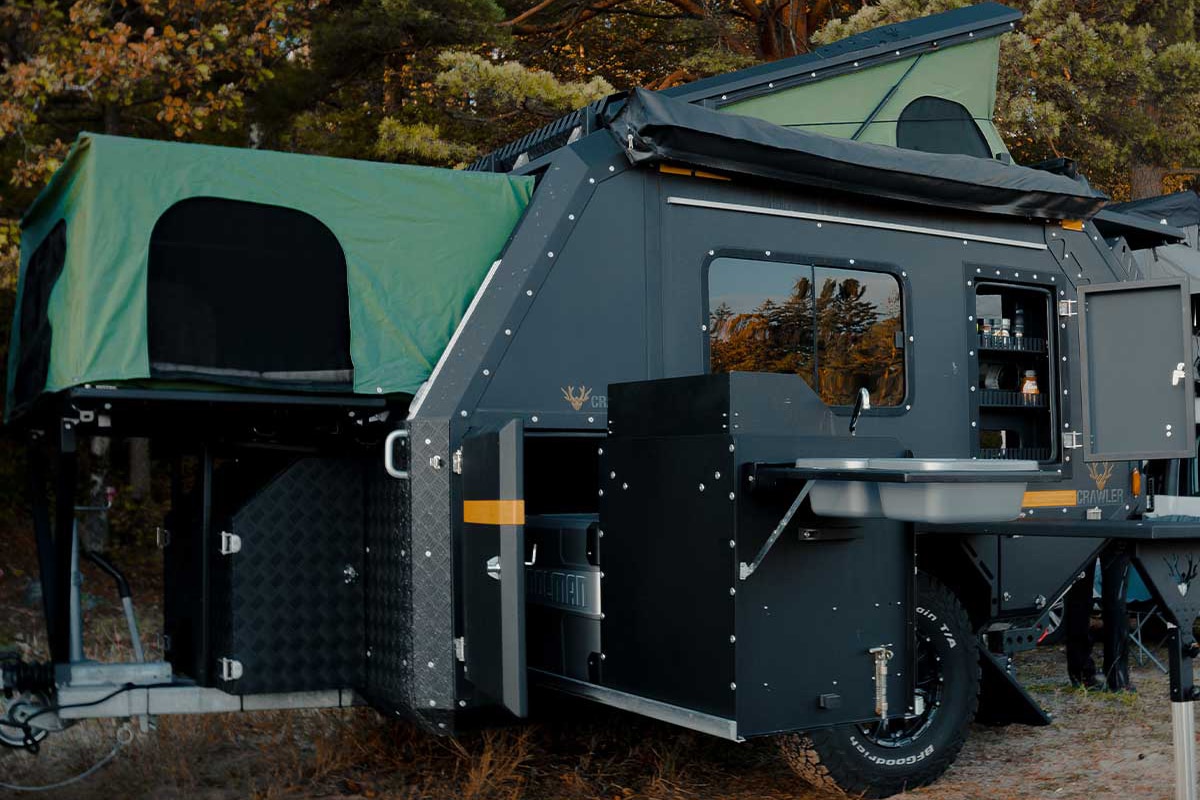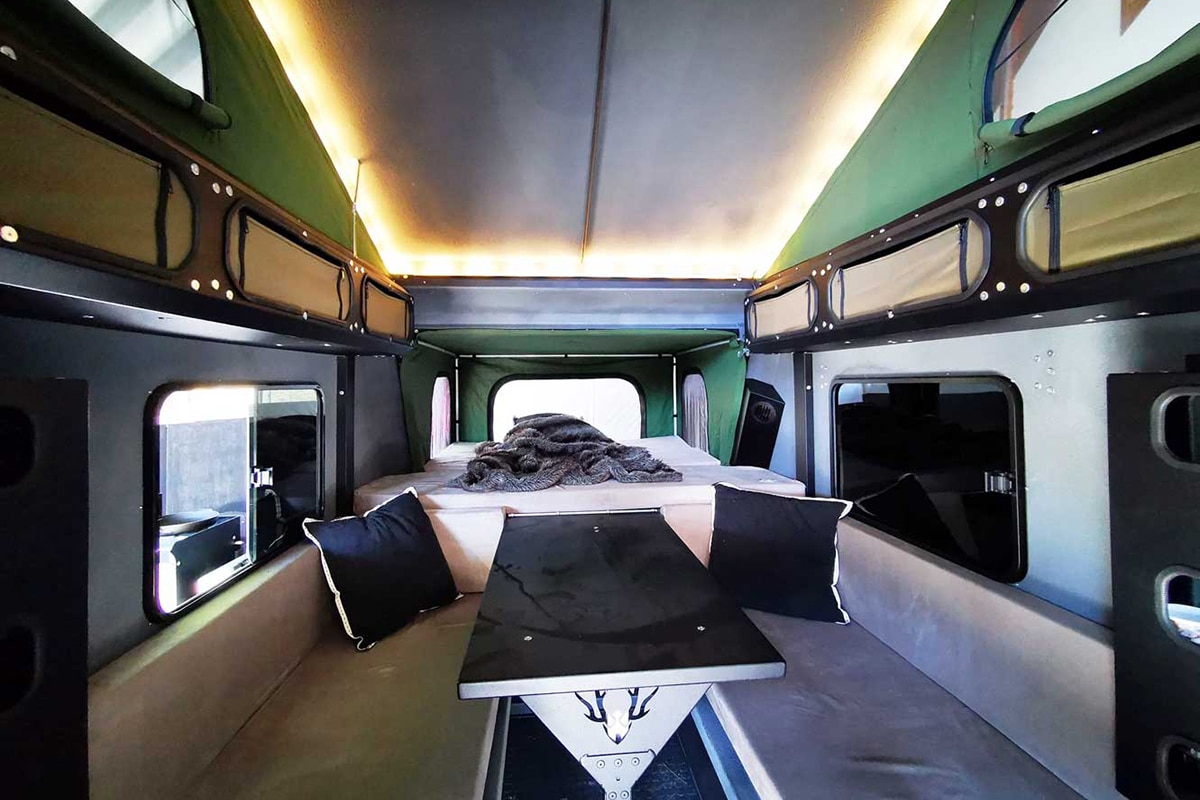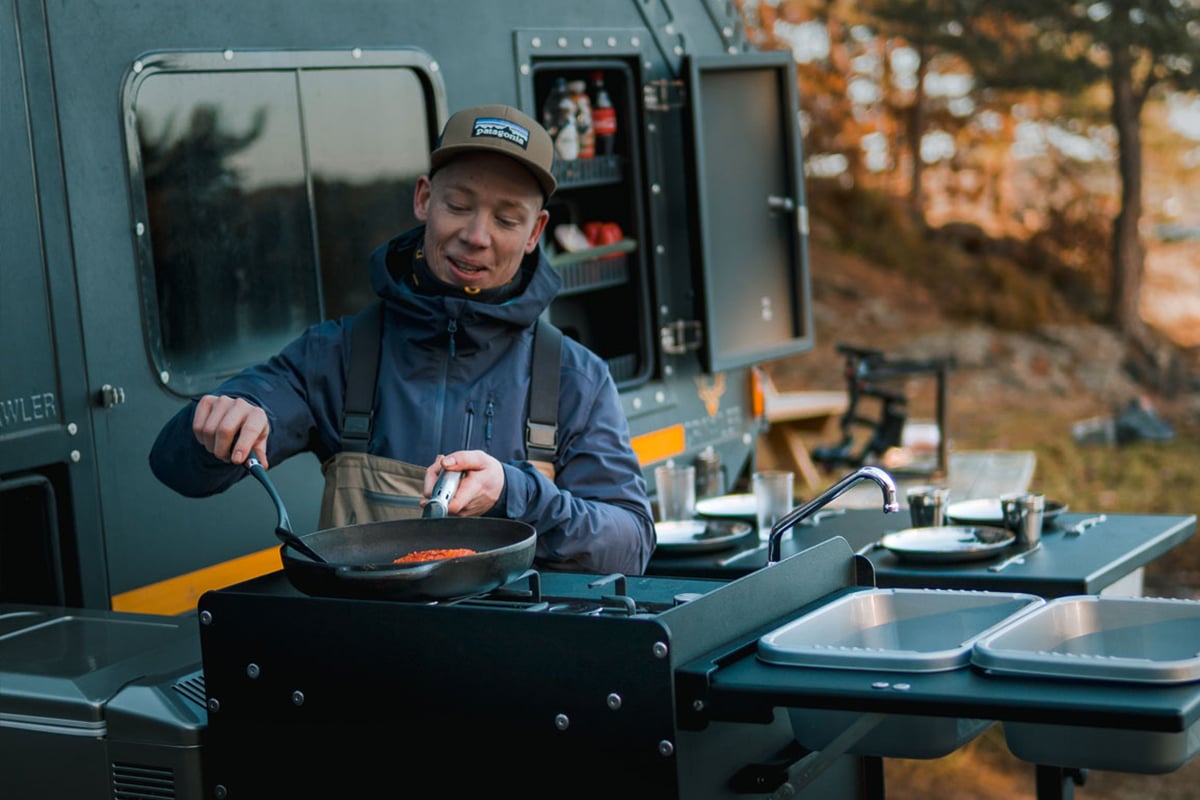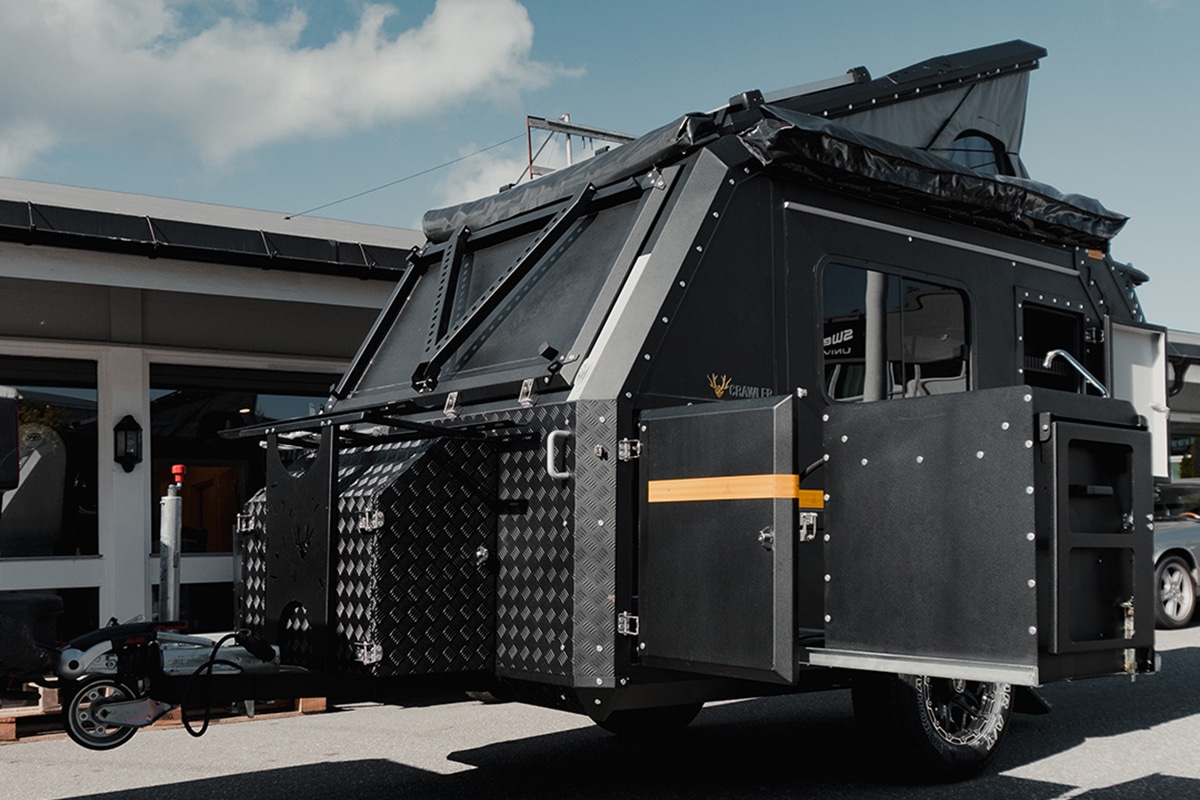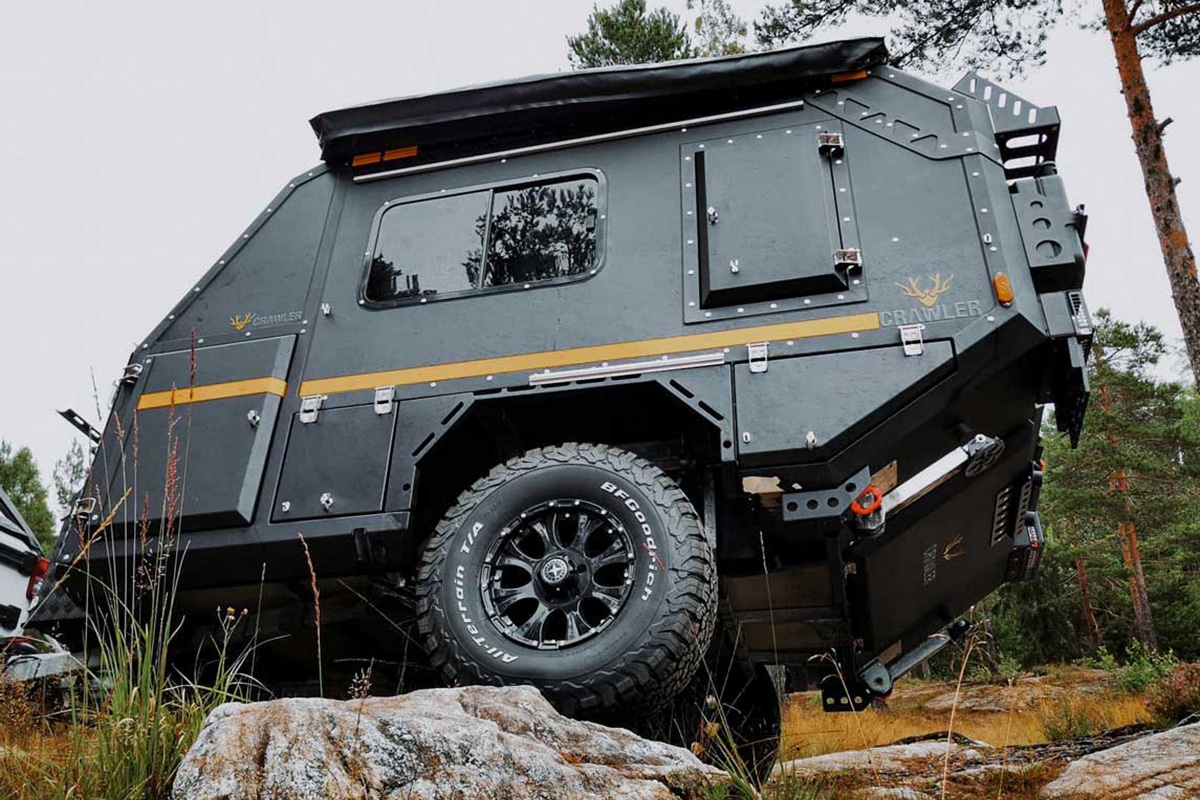 You'll also like:
The Hot Tub Hammock
F1 Champion Sebastian Vettel Sells Ferrari Collection in Just 72 Hours
Harley-Davidson's World First Pan America 1250 Unveiled