Hermes Speedster Dayboat Reimagines the 1959 Porsche
You hear a lot about cars being reimagined as this or that, and often those reimaginings just simply miss the mark. Such is not the case with the Hermes Speedster E Dayboat. British boatyard Seven Seas Yachts took the 1959 Porsche 356—the first production model from the German automaker and arguably one of their best looking cars ever—and reimagined it as a boat, creating a stunning and racy electric day boat.
You'll also like:
T. Fotiadis Unveils 95-Metre Ultra2 Eco-Friendly Superyacht
This Russian Navy Ship Has Been Transformed into a Superyacht
This Two-Person Foldable Kayak is Absolutely Genius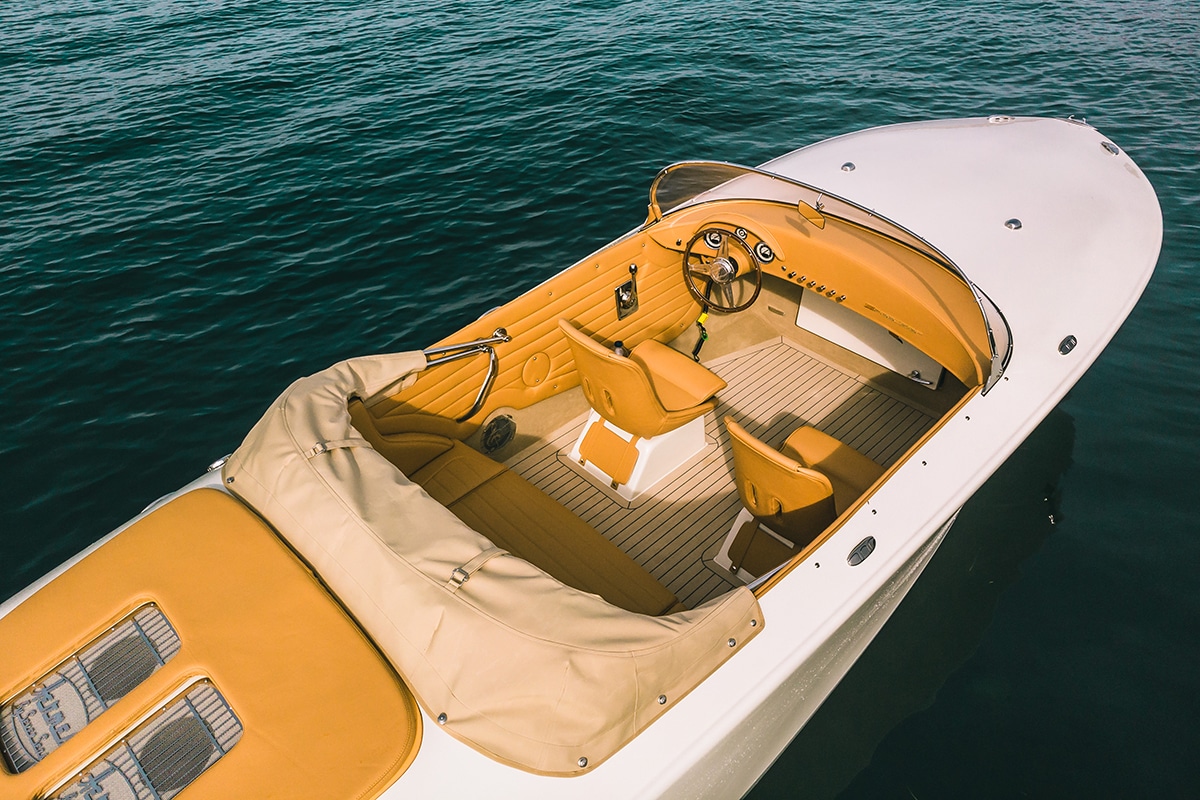 Just seeing the two side by side cements the idea of a relationship between the car and the bot. The Hermes Speedster E pulls in the elements of the drop-top version of the 356. The raked windscreen adds to the resemblance, as do the analog instruments. Stitched leather is used for the interior. M
easuring 22 feet in length, the Speedster E has a steep bow of 72 degrees, a feature that allows the boat to slice through waves and ensure a smoother ride—much like the sensation of driving the land-locked version. The Hermes Speedster E has room for five passengers, two in the passenger and pilot seat and three on the rear bench.
But just because the boat is inspired by a car from the 1950s doesn't mean that it doesn't have its fair share of modern tech. The "hydrodynamic" hull offers low drag resistance and consists of a honeycomb design with airtight compartments covered with an outermost made of vinyl ester resin.
This design promotes efficiency and, combined with the electric propulsion system, allows the Hermes Speedster E to reach a top speed of 45 miles per hour. Additionally, because of the efficiency of the design a smaller engine can be used while still getting the same performance that you would from a larger one. Finally, Seven Seas offers a customization service for every aspect of the boat, so you can create that matching set with your Porsche 356.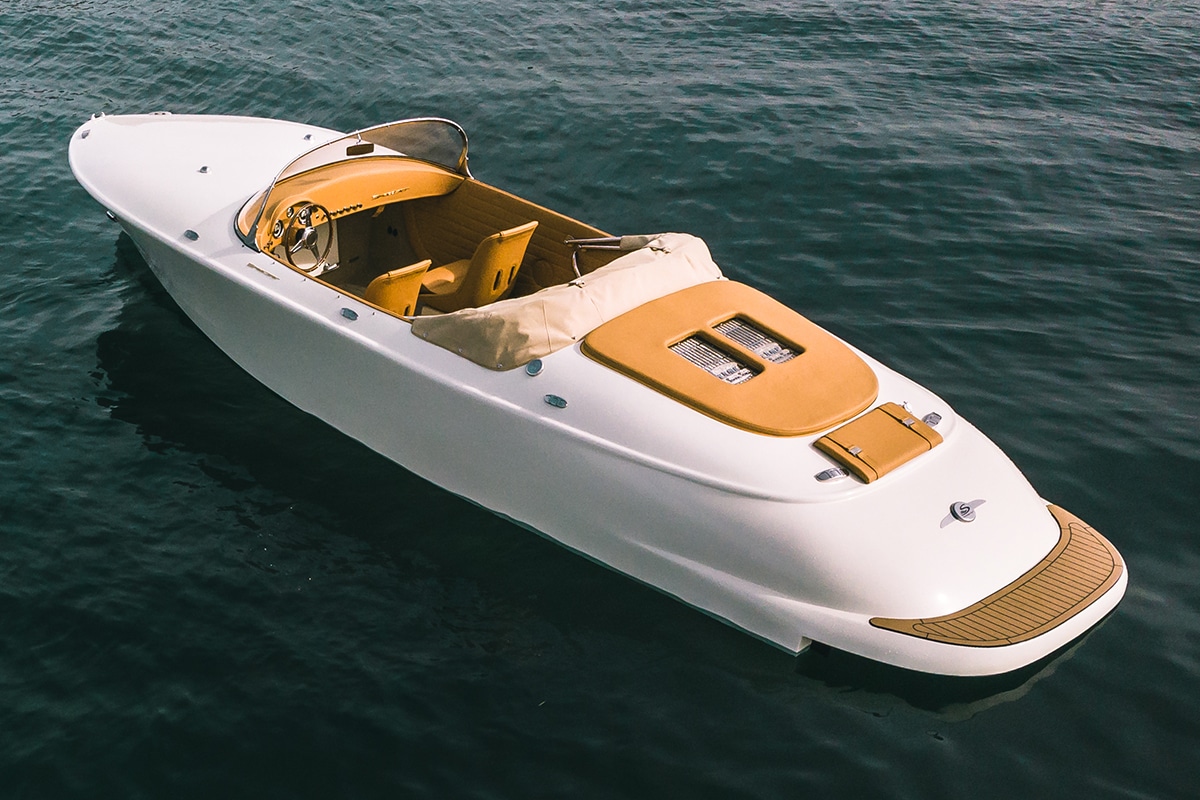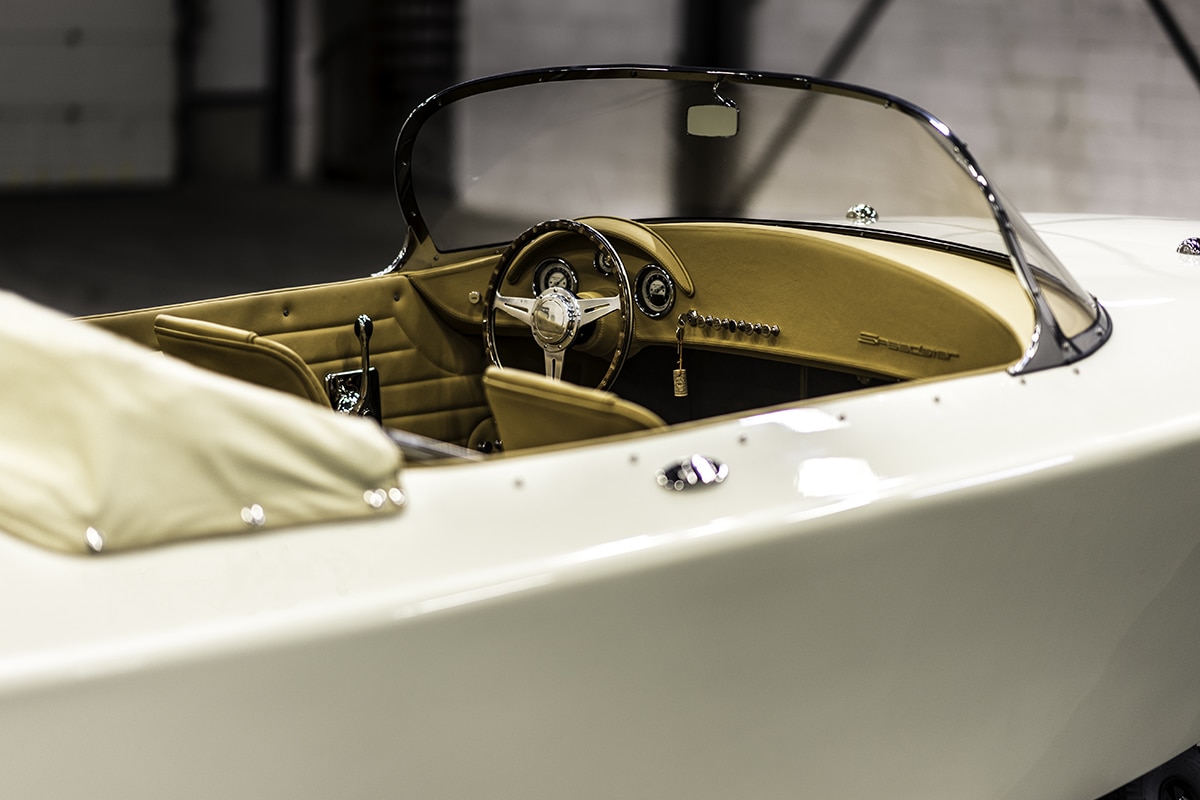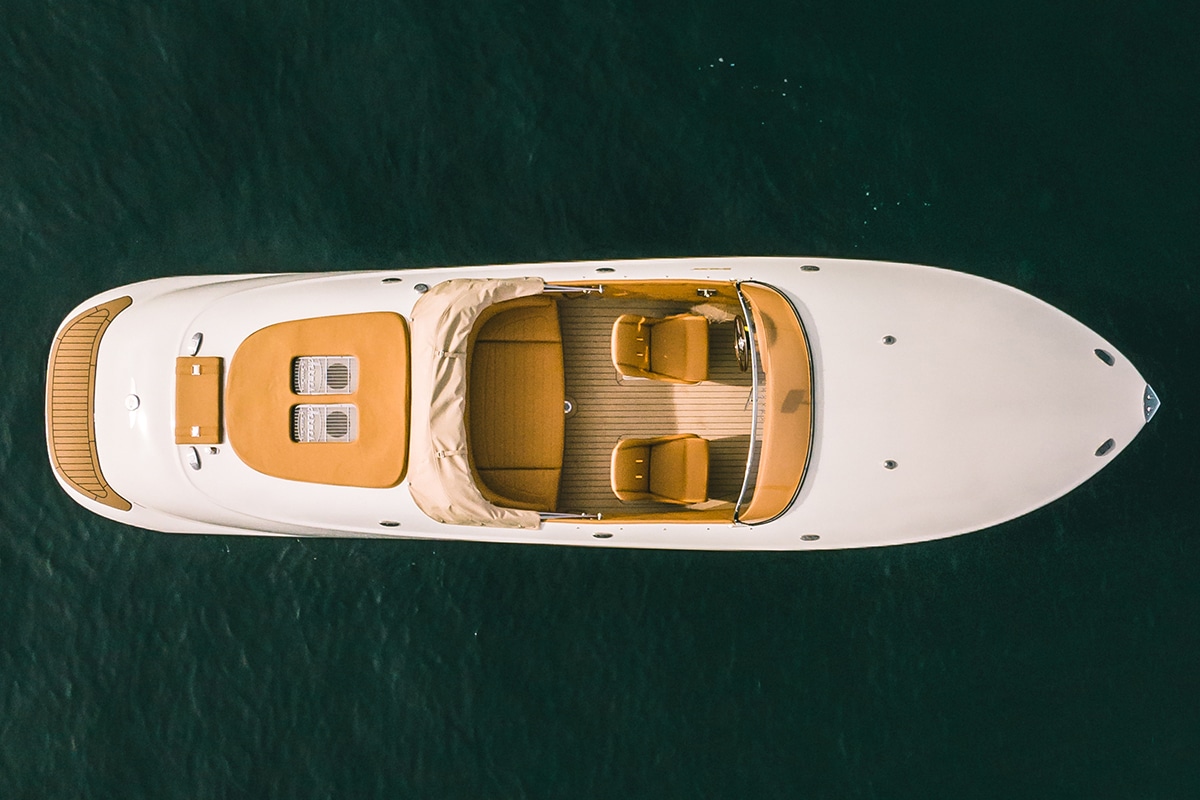 You'll also like:
T. Fotiadis Unveils 95-Metre Ultra2 Eco-Friendly Superyacht
This Russian Navy Ship Has Been Transformed into a Superyacht
'Widely Appreciated': Mangusta 104 REV Watercraft Sets Sail