'Widely Appreciated': Mangusta 104 REV Watercraft Sets Sail
Overmarine Group may be an Italian yacht maker, but their latest creation, the Mangusta 104 REV series, crossed the pond to become a big hit in America. The first two hulls sold to American buyers, which may leave the rest of the yachting world wondering what the Yanks are seeing in this megayacht. It's a phenomenon that hasn't gone unnoticed. It's led to Stefano Arlunno, the president of Mangusta Americas, has remarked, "The new models, particularly those in the Mangusta REV open new era, are widely appreciated among US clients."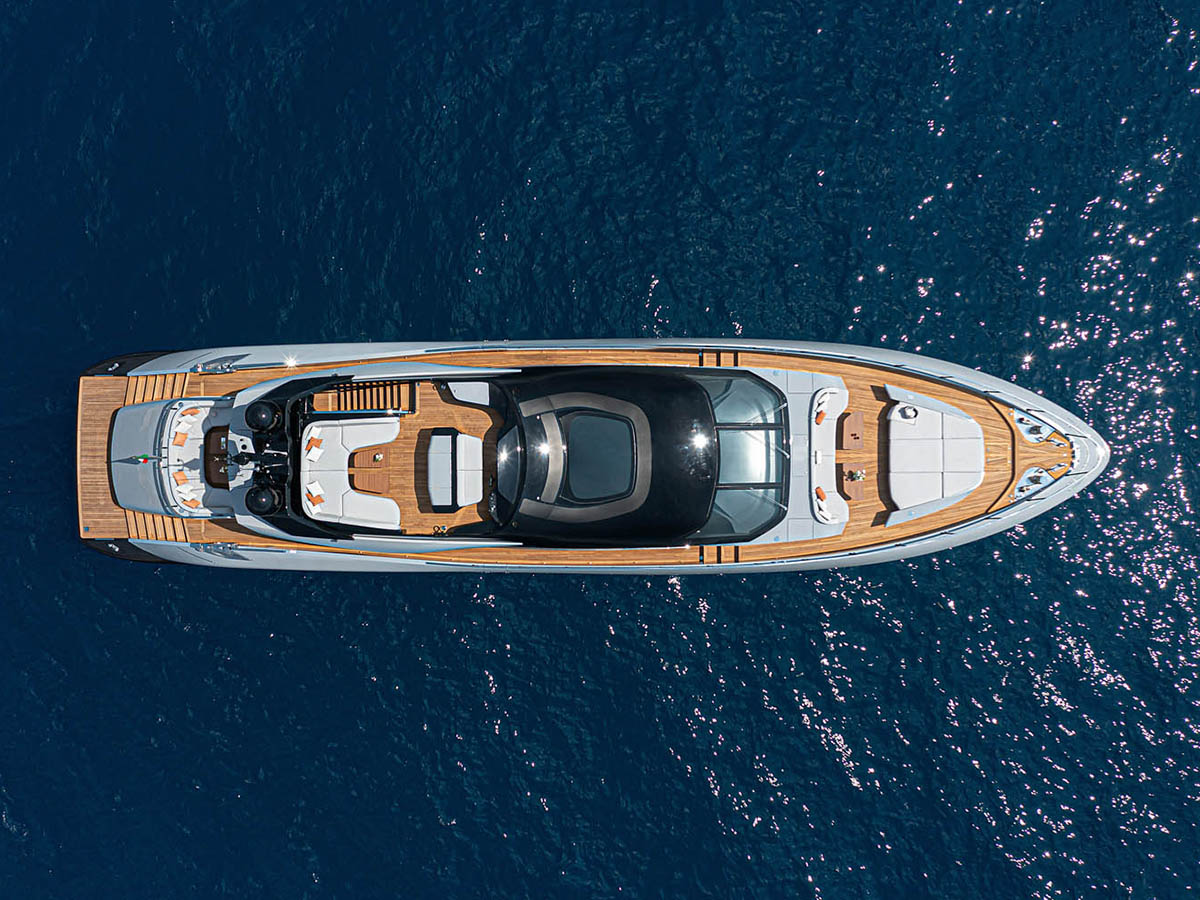 It doesn't take long to figure out what makes the Mangusta 104 REV special. True, this is a yacht that is technically an "entry-level" model, but it comes surprisingly loaded with features. The sporty lines of the boat designed by Igor Lobanov, are put to good use as they support the power of the twin MTUs and waterjets that propel the craft.
The powertrain can get the yacht up to 35 knots, and what's more, when at a cruising speed of 25 knots, the Mangusta 104 REV is capable of a range of 370 nautical miles. Not bad for a ship that also comes with 312 square feet of sunning, dining, and relaxation areas on just the flying bridge.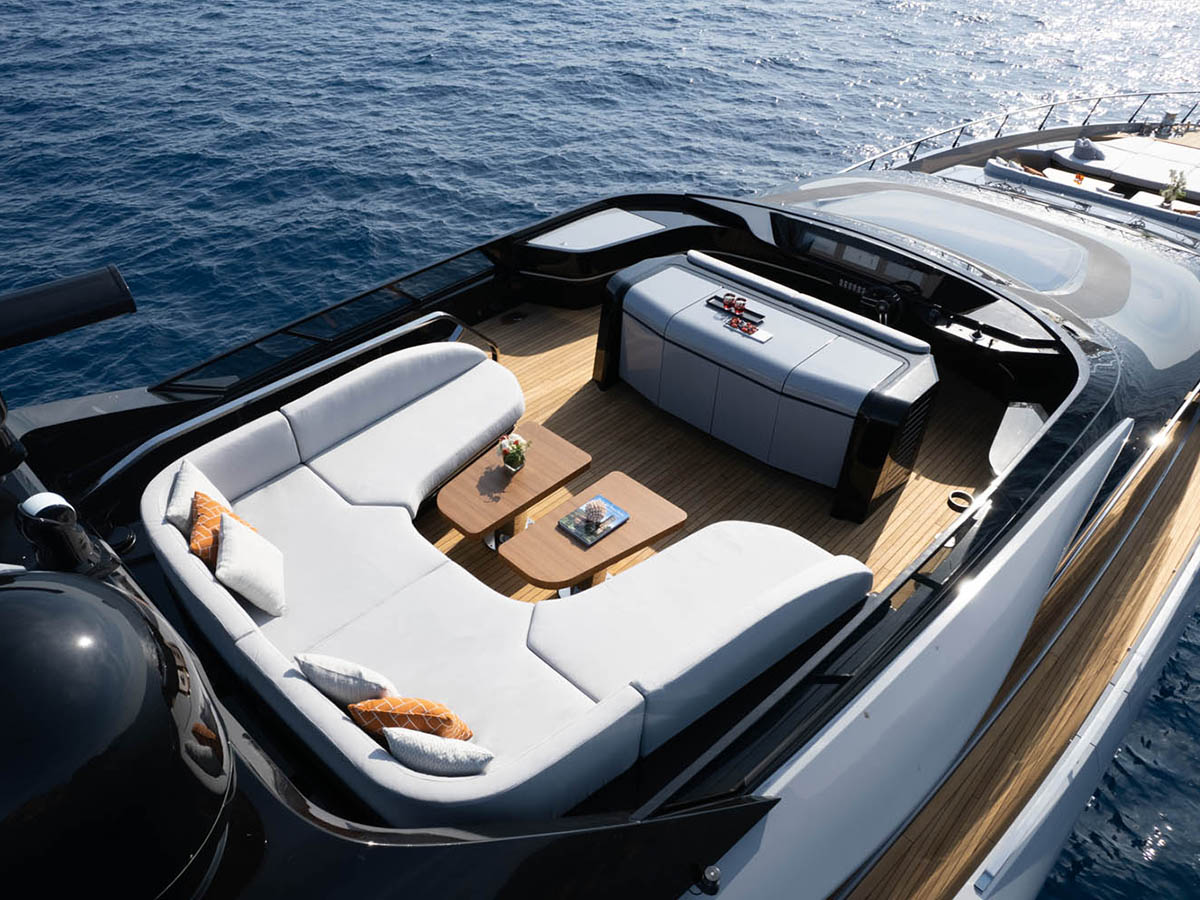 The yacht measures a total of 31.8 meters and has four cabins that can accommodate up to 10 guests. Those cabins include a full-beam master stateroom, a VIP cabin, and two guest cabins. Crew quarters are found behind the master suite along with a hidden galley that is accessed through the salon. Operating the Mangusta can happen in the main wheelhouse or on the sundeck.
Finally, there's also a concealed garage under the aft dining area and lounge where the owner can keep a tender of up to five meters alongside a three-seat jet-ski. So what is it that the Americans see and are so enamoured over the Mangusta 104 REV? Perhaps a better question is what's there not to love about this yacht?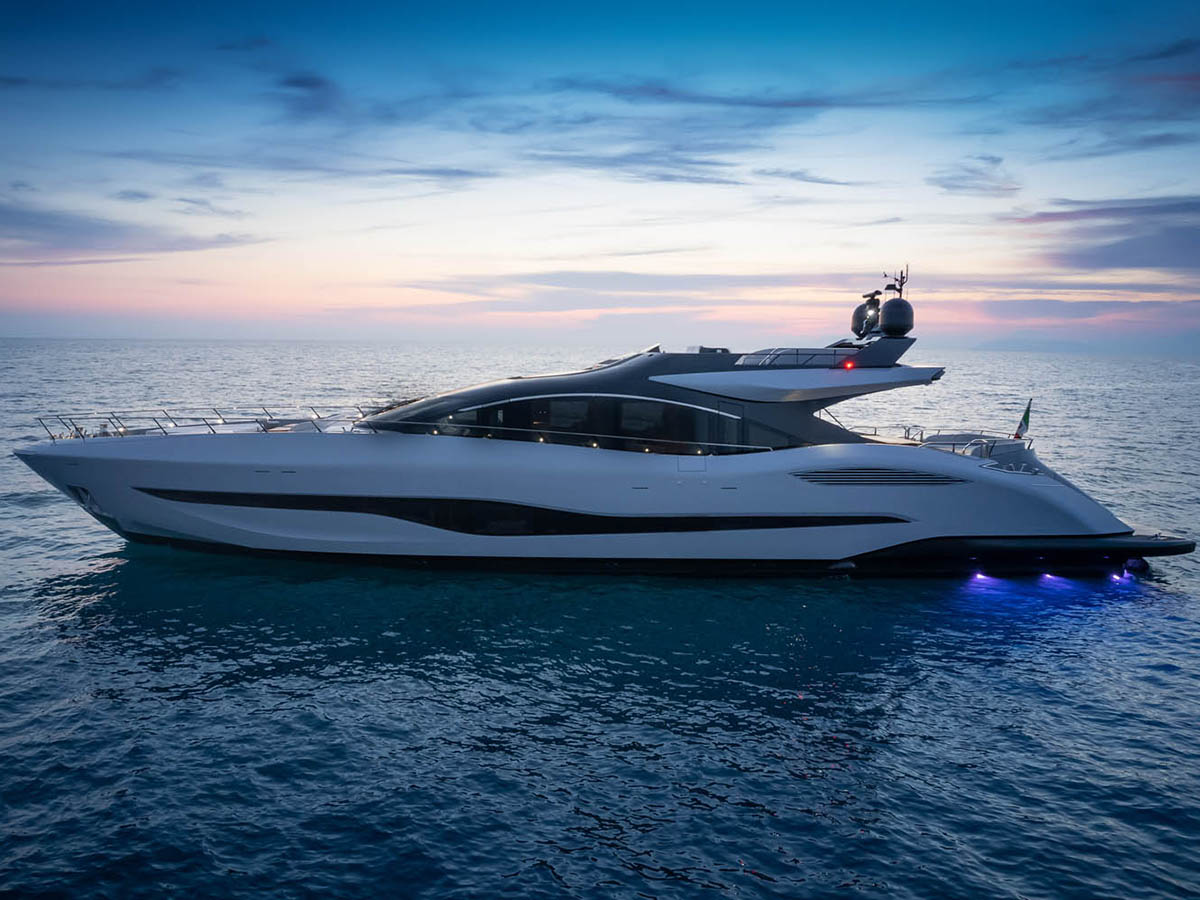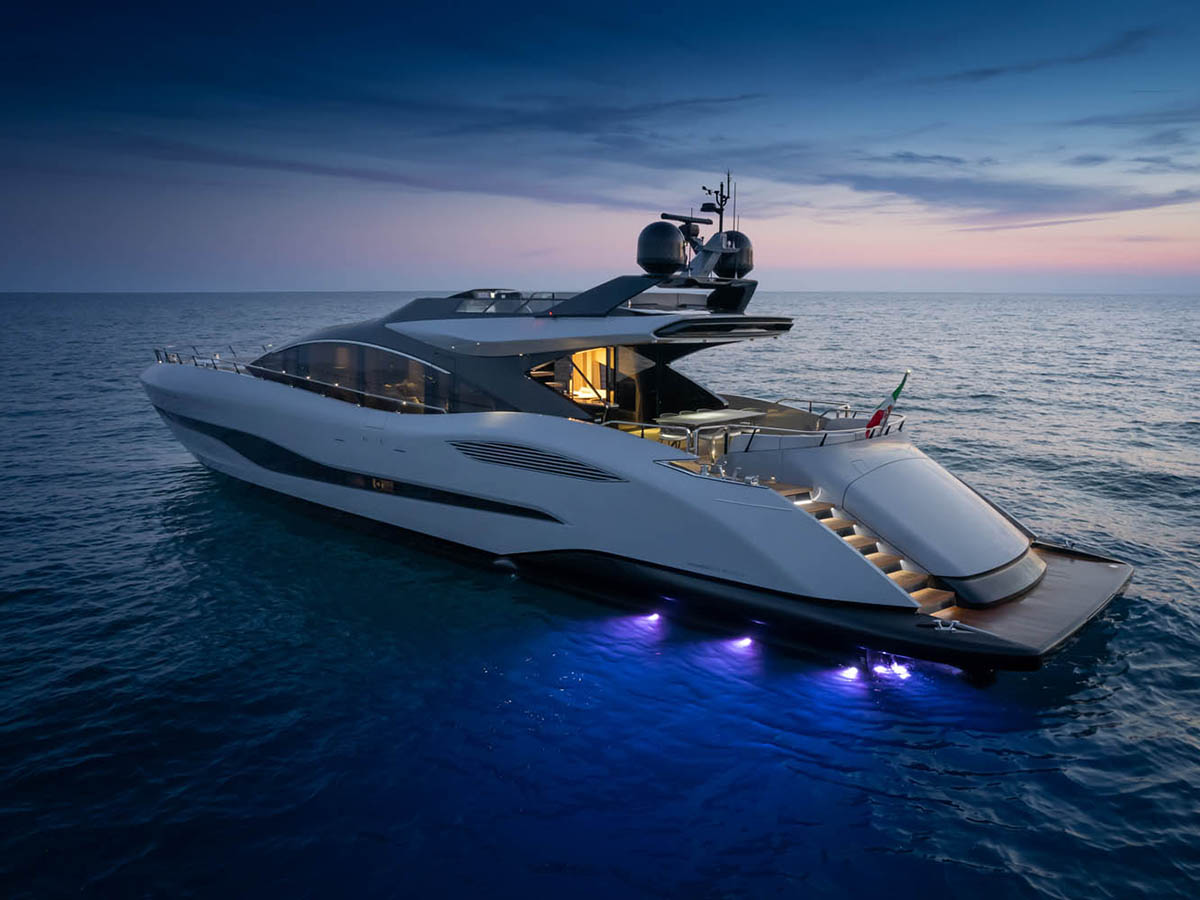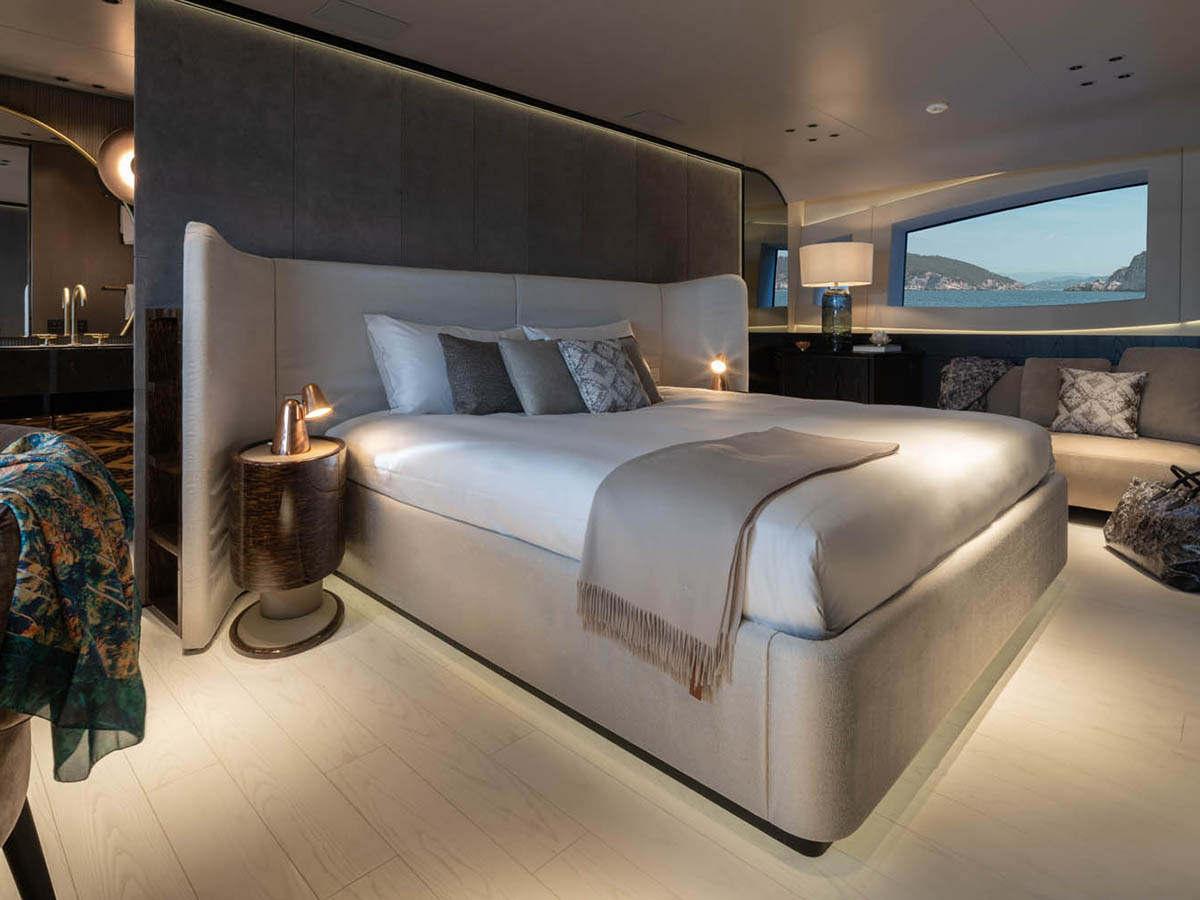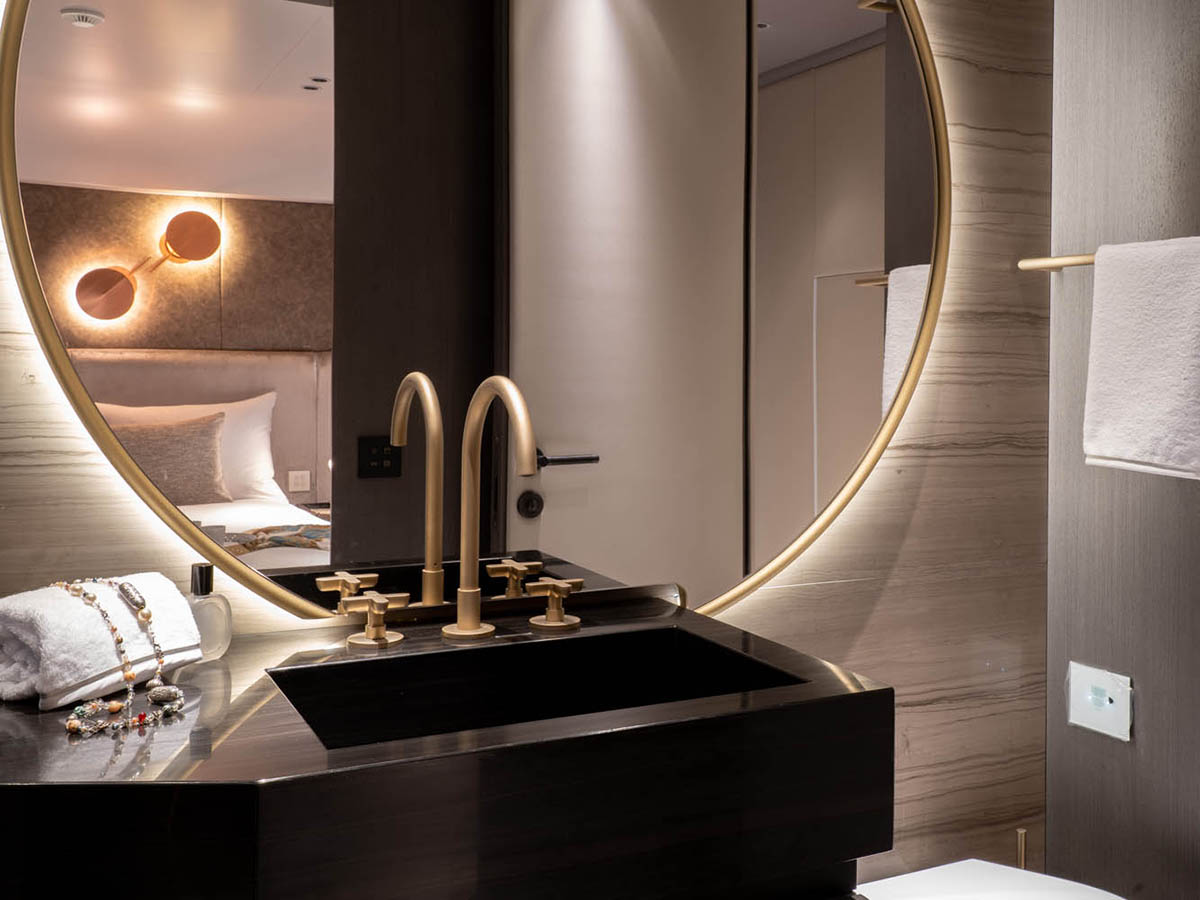 You'll also like:
Lazzarini's New Superyacht Has a 'Gaping Hole' in the Middle
Candela C-8 Hydrofoil Speedboat is a Tesla Model S on Water
James Packer is Selling His Monster Superyacht for $280 Million