James Packer Takes Ownership of His New Superyacht
Just how super is the James Packer superyacht, which he purchased after selling a huge stake in his casino company? Pretty freaking super indeed. Measuring in at 354 feet, James Packer's new Gigayacht is Benetti's longest yet. It's named "IJE" after his three children—Indigo, Jackson, and Emmanuelle—and simply loaded with luxury. The Aussie billionaire reportedly dropped around US$200 million on bringing this beautiful boat to life.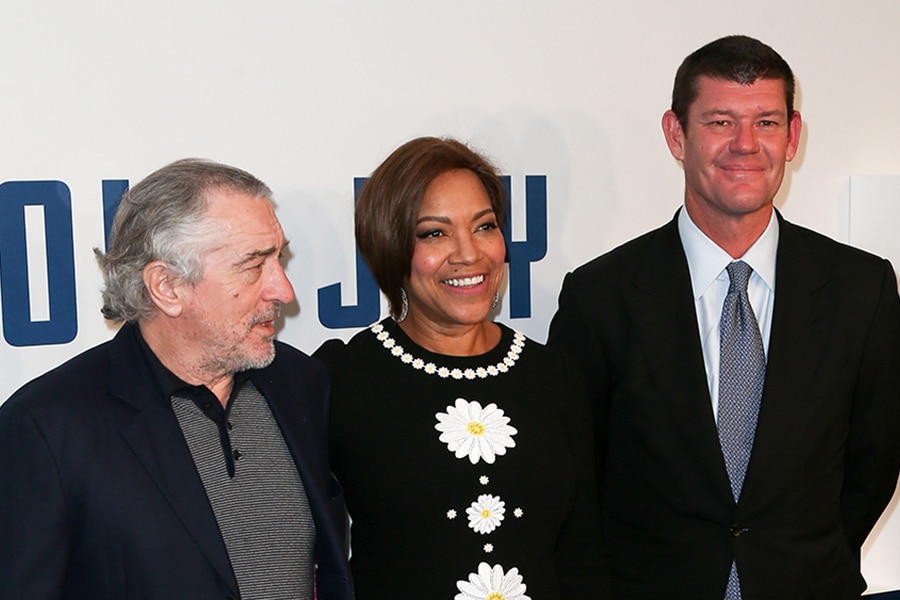 James Packer's new yacht is the last in a relatively long line of similar purchases. That is to say, he has quite a history of owning yachts. In May of last year, Packer bought a 180-foot Amels superyacht, which he sold five months later for $47 million. Before that, he owned a 288-foot ice-breaker, the Artic P. That yacht he gave to his sister Gretel in 2017. He also owned a 170-foot Amels, the Seahorse; a 165-foot Mangusta named Z Ellerston; and a 150-foot Leopard called Z Sydney.
The IJE is the largest yacht that Packer has owned and it falls under the category of Gigayacht because of its 100+ meter length. Powered by twin MTU 3,800 horsepower diesel engines, James Packer's superyacht boasts a cruising speed of 16 knots with a top speed of 18.5 knots. It also has a 91,000 gallon fuel tank, giving it a range of 6,500 nautical miles. For shorter distances, the IJE can use a 670 horsepower electric Schottel pump-jet system.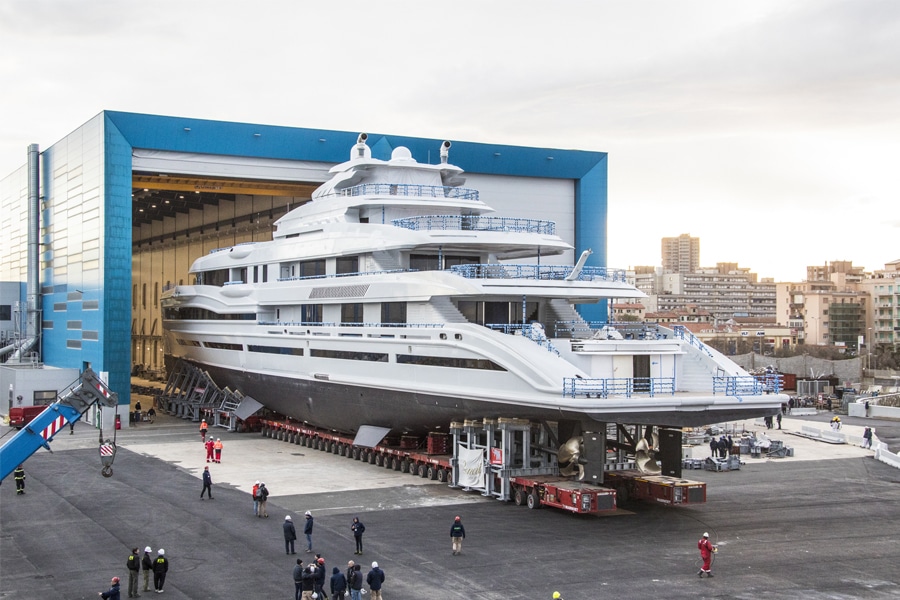 Featuring over 10,000sqm of outer deck space, the James Packer yacht flaunts what's known as a "wedding cake" design. The exterior is made of aluminium and the decks are spread out between five stories. Features include a fire pit, outdoor dining area, and room at the rear for two 45-foot tenders, among other things. The interior is no less luxurious and it took 500,000 man-hours to complete, according to Benetti.
One thing you'll hopefully never hear aboard this vessel? We're going to need a bigger boat (to quote "Jaws" for the few of you who haven't seen it). Oh, who are we kidding? Packer probably said that yesterday and is already working toward an even bigger yacht. That's just how this guy rolls.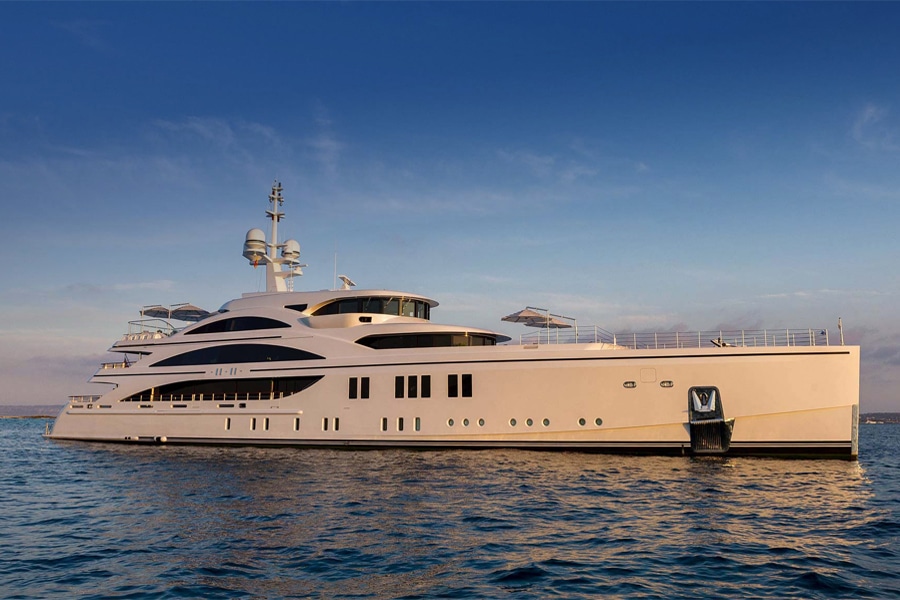 Here's a breakdown of the James Packer superyacht, which hosts the following features:
29 Cabins – Within the confines of James Packer's new boat are 11 guest cabins, 15 crew member cabins, and then 3 cabins for him and his family.
Cinema – We have a feeling that James Packer is a big fan of "The Wolf of Wall Street." We also have a feeling he won't be watching that particular film—which features a major disaster at sea—while aboard his superyacht.
Sauna – A number of reports suggest that sitting in a sauna every day delivers all sorts of important health benefits, eliminating stress and toxins alike. Sweat it out, James!
Gym – Speaking of health benefits, regular workouts are a fitness fundamental. Plus, James has that rather imposing figure to maintain. On the other hand, the James Packer superyacht is five decks high and longer than an American football field, so why wouldn't it have a gym?
Heated Pool – One might think that the James Packer yacht already had enough access to water…you know…because it's a yacht. One would be wrong. We're kidding of course, as the perks of a heated pool pretty much speak for themselves. Is it too late to call first dibs? Hello?
Owner's Area – With its 29 cabins and copious amounts of deck space, the James Packer superyacht is quite clearly designed to host guests and personnel alike. However, that doesn't mean the billionaire can't use a little "me" time. That's why he has himself a special owner's area, complete with dining room and seating. It's good to be king.
FAQ
How much does James Packer make a year?
Australian businessman, film producer, and investor James Packer has a current net worth of approximately US$3 billion.
What does James Packer do?
The son of media tycoon Kerry Packer AC, Australia's James Packer is a businessman, film producer, and investor.
Does James Packer still own crown?
In 2019, James Packer sold nearly half his stake in Crown Casino to a Hong Kong-based company for approximately US$1.76 billion.