Sea-Doo Switch, the Jet-Ski Powered Pontoon is the Ultimate Summer Flex
Sea-Doo has been around since 1968, and while you probably recognize the brand for their jet skis, that's not the only thing they make. The Canadian manufacturer has an exciting addition to their family of watercraft with the 2022 Sea-Doo Switch. The new pontoon design offers plenty of space and even more fun for larger groups of passengers.
You'll also like:
Conor McGregor Flexes New $4.9 Million Lamborghini Yacht
Geneinno T1 Pro Explores Underwater Depths in Detail
Enjoy Endless Underwater Breathing with the Exolung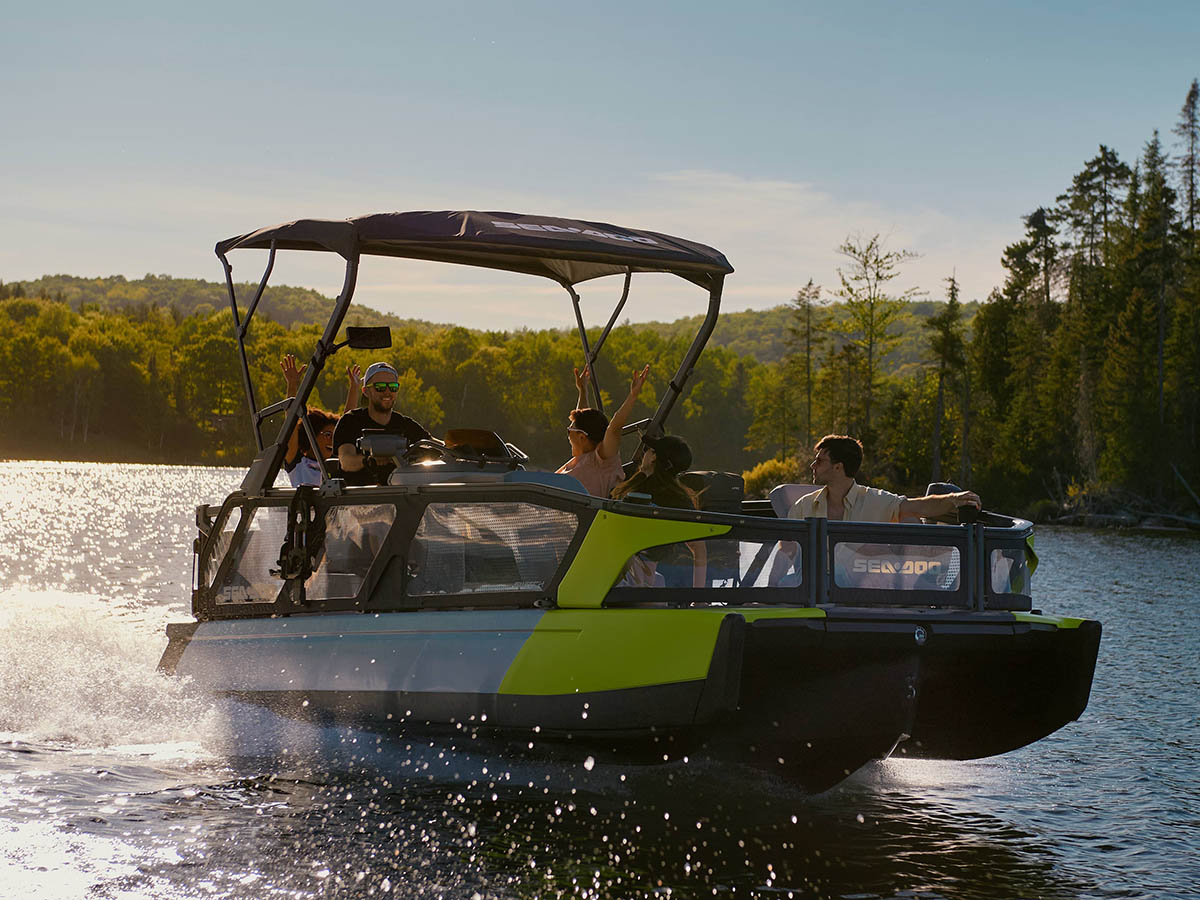 The 2022 Sea-Doo Switch comes in three different sizes, with those sizes being designed specifically for a certain number of people. The largest measures in at 13 to 19 feet and provides room for five to nine passengers. The Switch has three driving modes (Sport, ECO, and Cruise) and features intelligent brake and reverse as well as a modular deck with quick attach tiles that you can use to customize the deck to meet your needs. Its motor produces 100 to 170 horsepower and it has a starting price of $17,999. The next size up is the Switch Sport. Adding another 2 feet to its total length, the Sport has room for the same number of people, but it adds more horsepower, up to a max of 230. It also features a sport lounge area with sun pads and backrests and it has a ski mode for hauling toys behind it. The Sport starts at $23,999. The final offering is the Switch Cruise. With a starting price of $26,999, the Cruise measures 18 to 21 feet and has space for seven to nine passengers. It comes with a swim platform and a BRP Audio System, and the engine puts out 100 to 230 horsepower.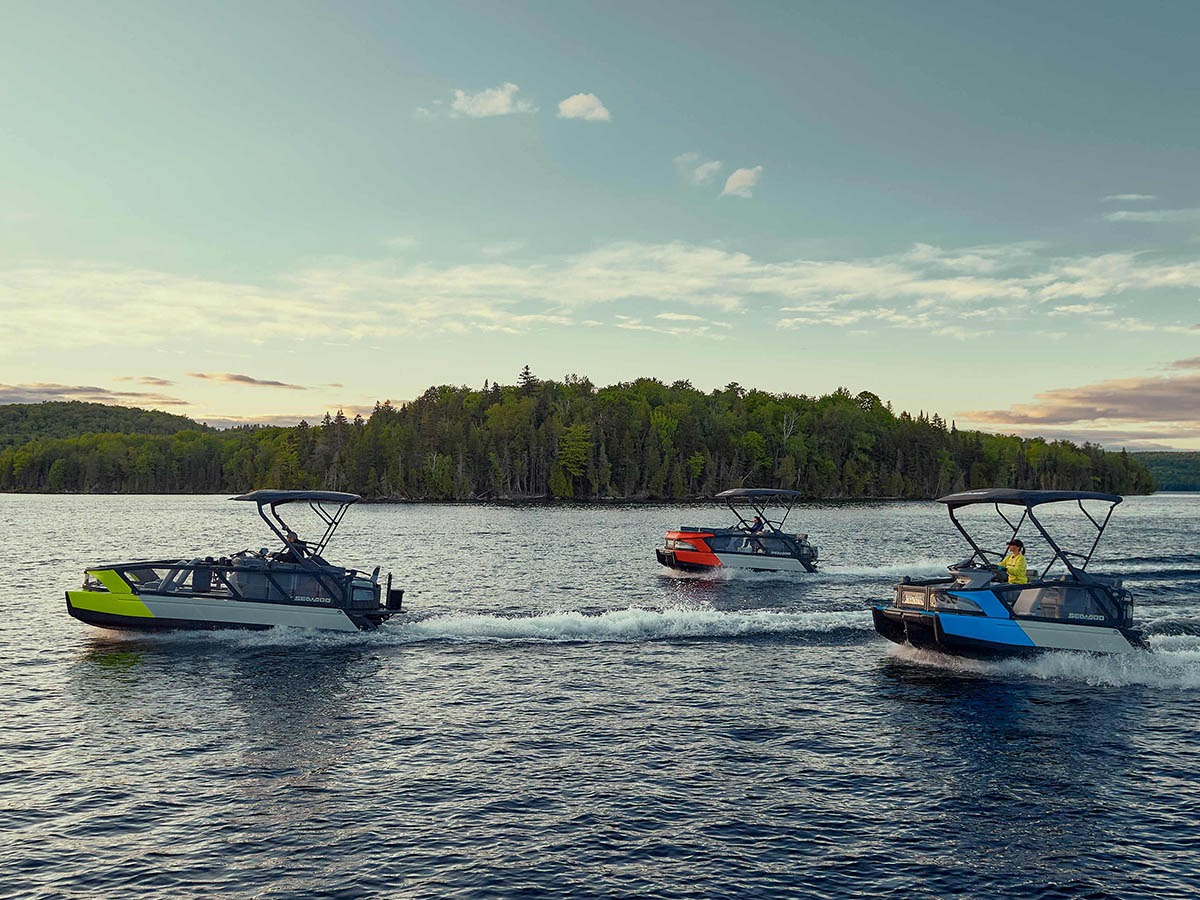 The Switch is based on a tri-hull design for improved stability and control. The helm also features the same steering system as you would find on a Sea-Doo jet-ski. "It's a dynamic pontoon with the heart of a Sea-Doo, and its quick-change deck design can be completely re-configured to fit a solo fishing trip in the morning to a family picnic at noon, and a wakeboard session in the evening," says Annick Lauzon, Director of Global Marketing for Sea-Doo and Ski-Doo at BRP. Jose Boisjoli, President and CEO of BRP, says, "Our team has done it once again with the Sea-Doo Switch, which will revolutionize the pontoon market. Switch is uniquely position to attract new entrants and a younger generation." It's hard to argue with Boisjoli—the 2022 Sea-Doo Switch is unique and positioned to revolutionize the market.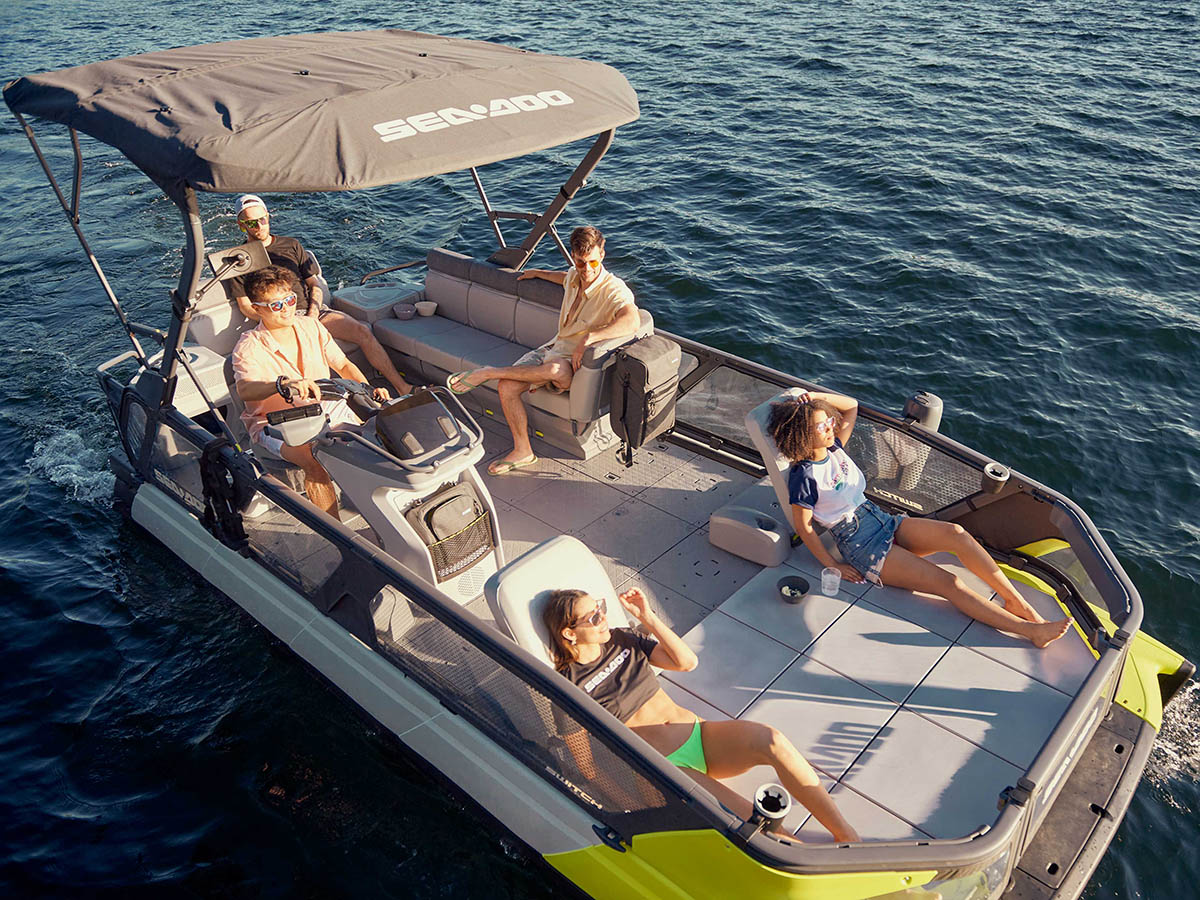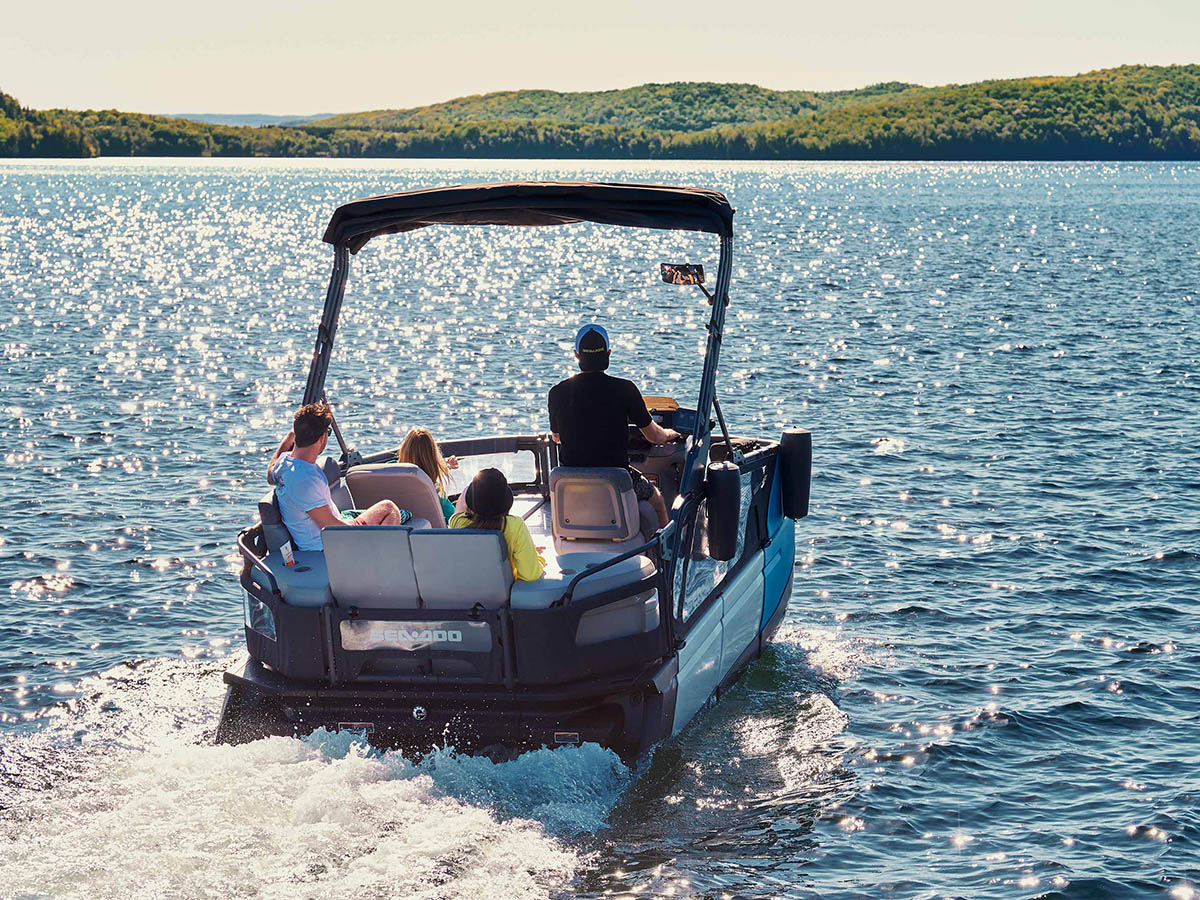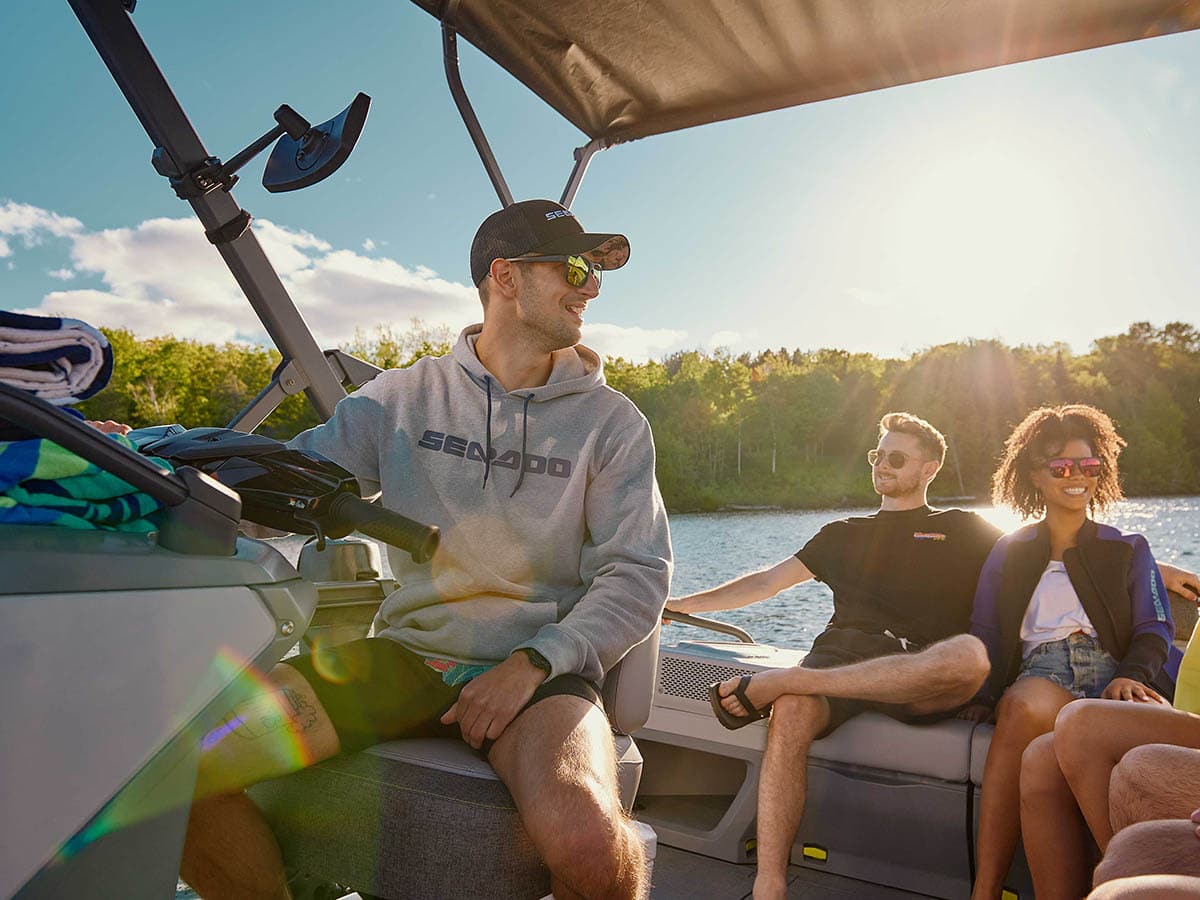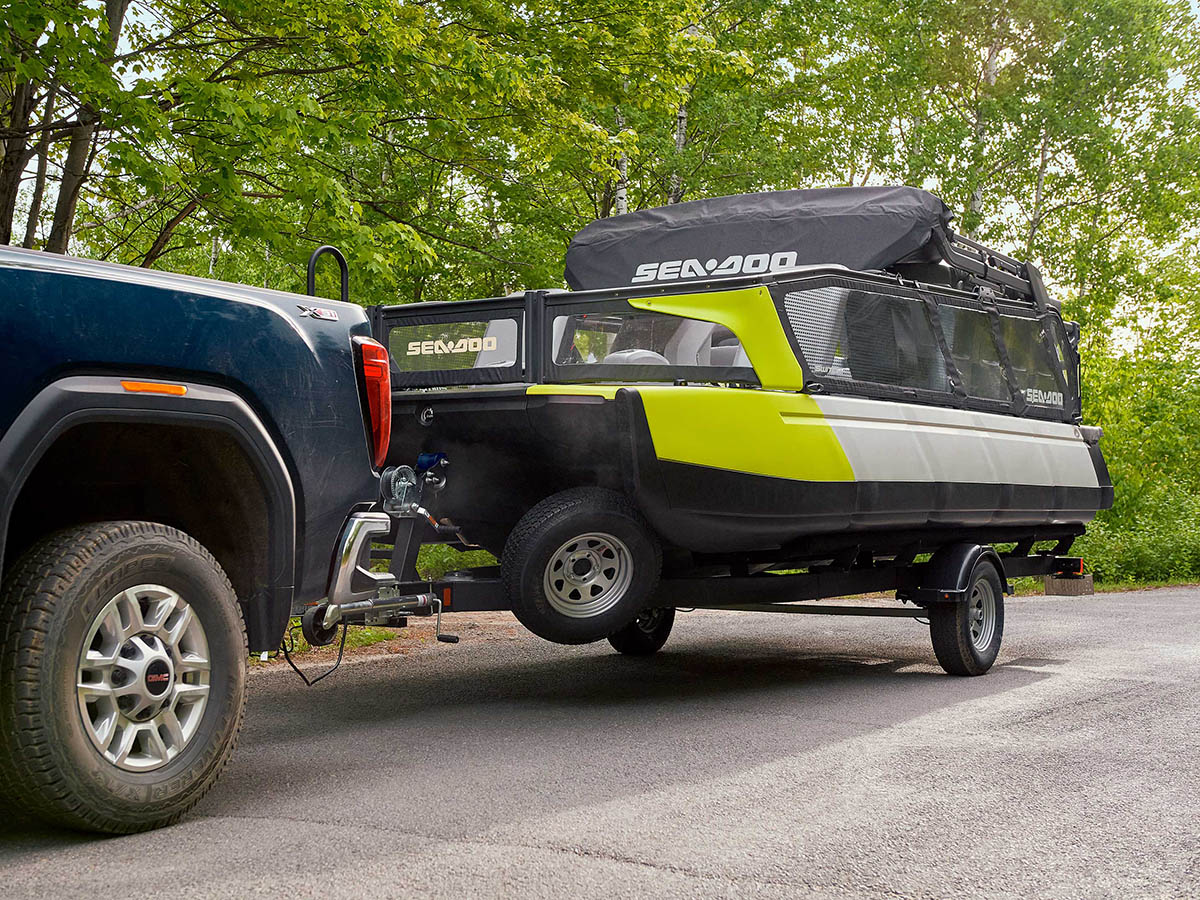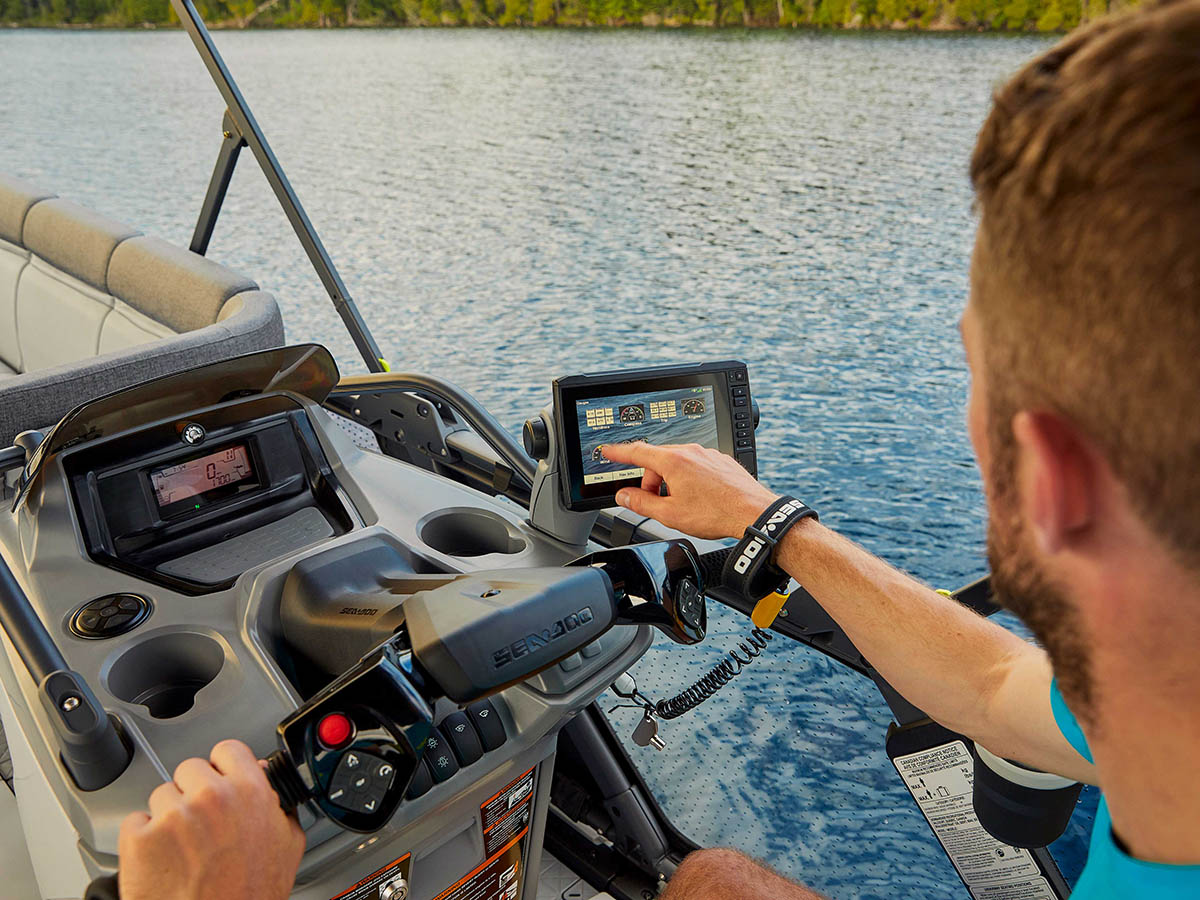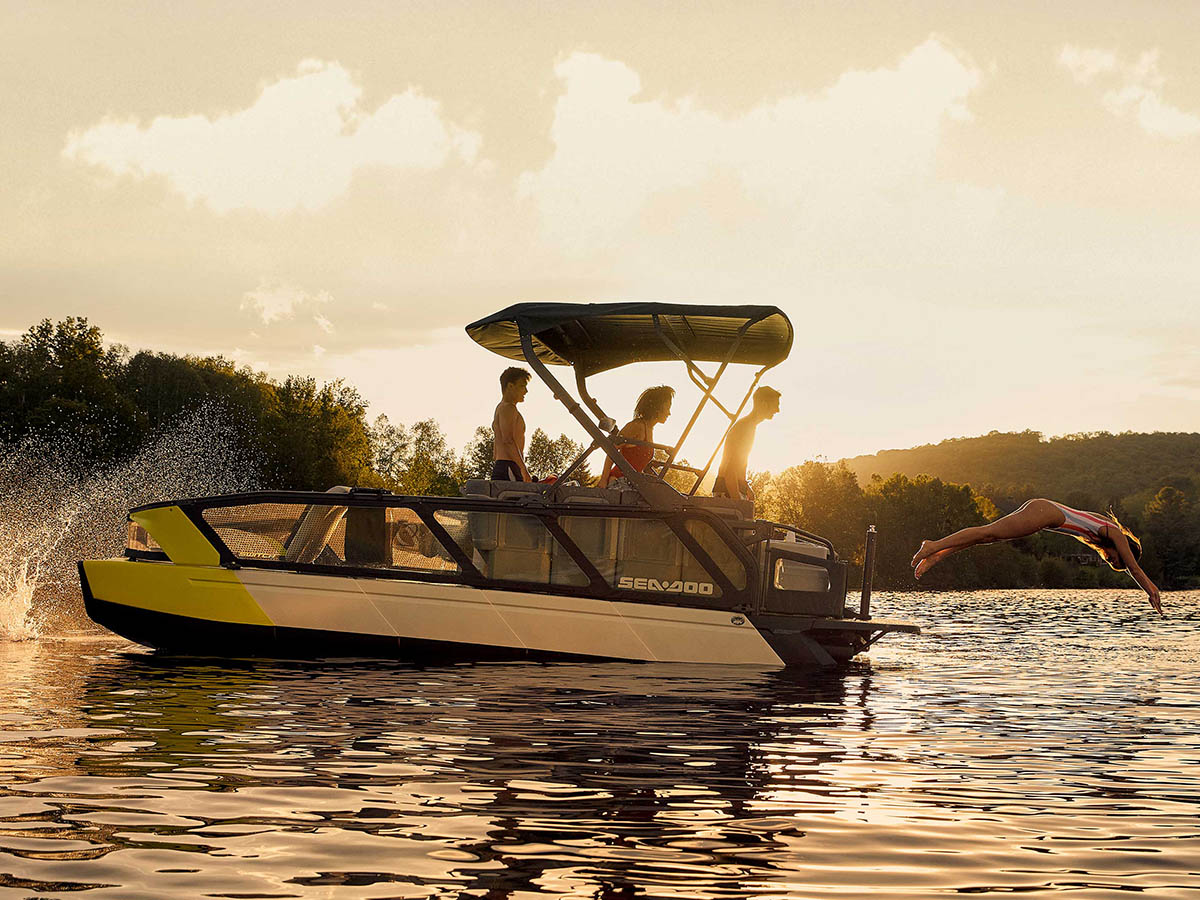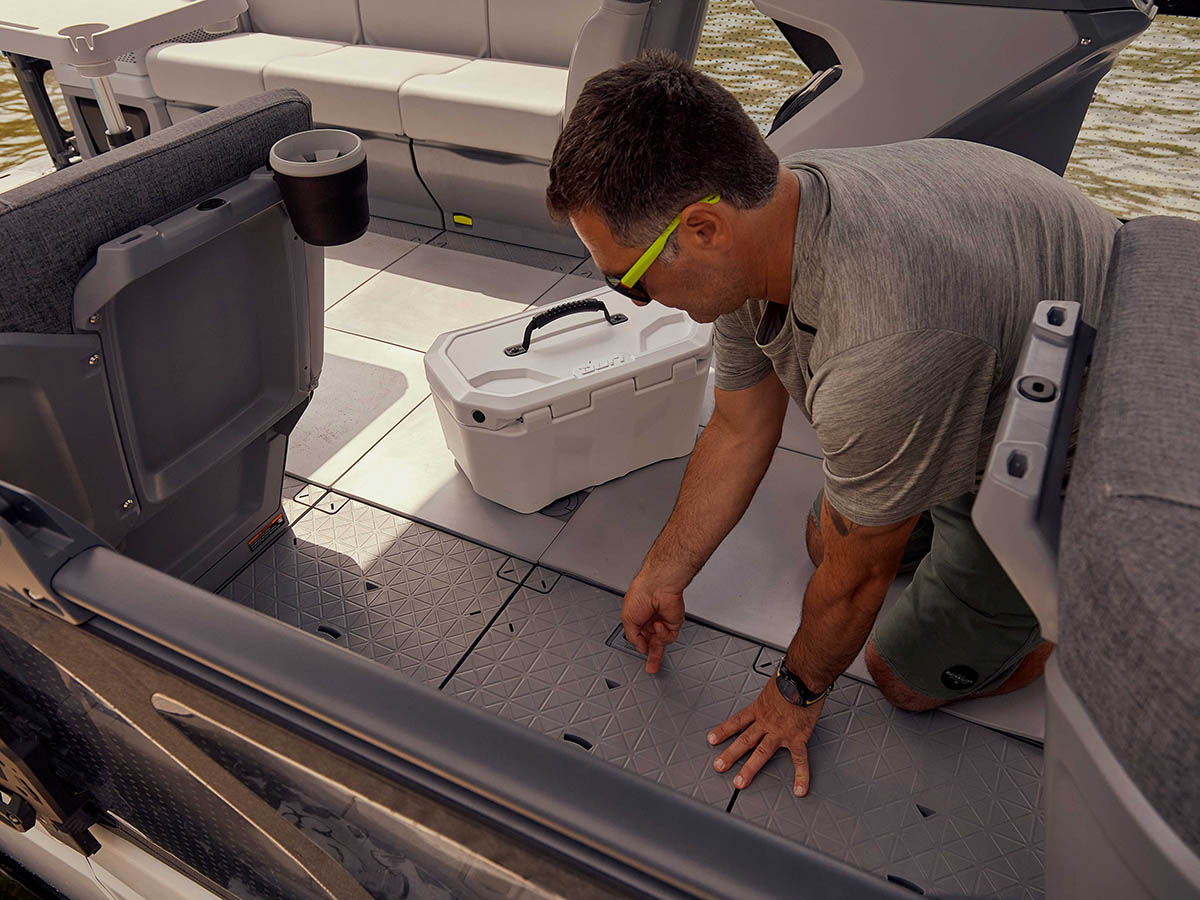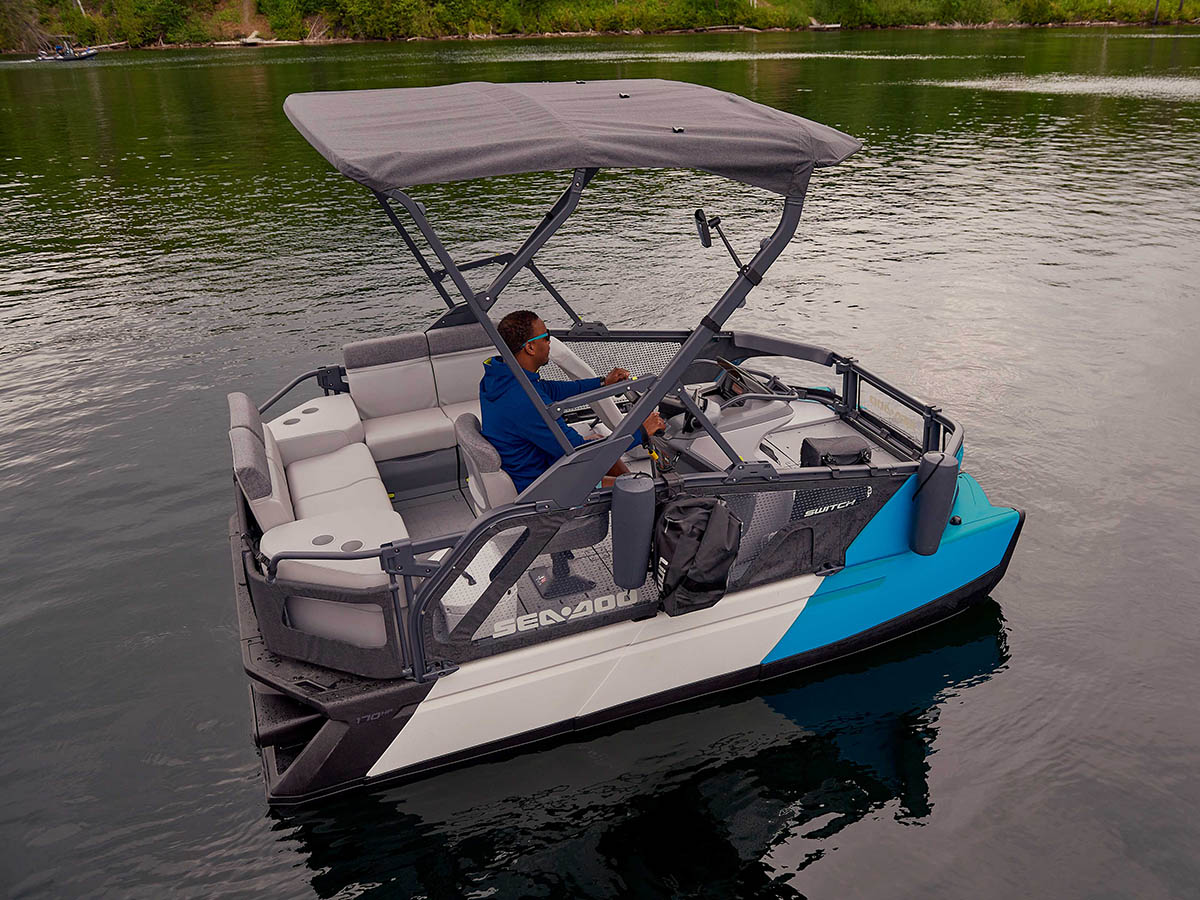 You'll also like:
Conor McGregor Flexes New $4.9 Million Lamborghini Yacht
Geneinno T1 Pro Explores Underwater Depths in Detail
Enjoy Endless Underwater Breathing with the Exolung