Getting Muddy with the $350,000 Aston Martin DBX SUV
Automaker Aston Martin kicked off a new chapter in their illustrious saga with the introduction of their first SUV—better known as DBX—back in 2019. However, it was only this year that the purpose-built vehicle arrived in Australia. Equal parts versatile, powerful, sleek, and luxurious, it can handle a multitude of our native terrains with seamless adaptability and precision. How do we know? Because we recently took a DBX in Hyper Red for a test drive along the Old Hume Highway and then on an off-road adventure. We're still wrapping our heads around the experience, to be frank, as it's not every day you get to muddy up a $350K SUV!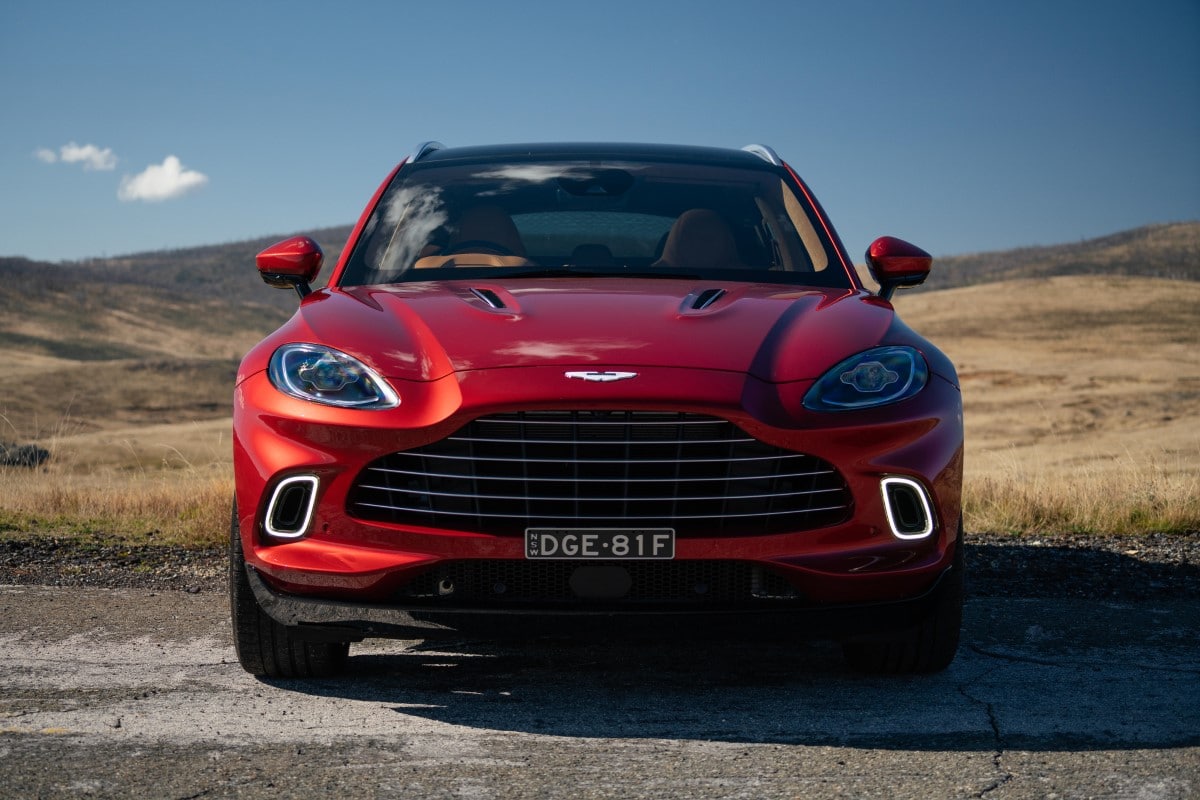 Years in the making, DBX duly builds upon Aston Martin's iconic heritage in the realms of auto-racing and luxury sport. While practical by design, the SUV pointedly retains the soul of a high-performance sports car. It's in the realm between these two worlds that the exceptional ride strikes its unique and mouthwatering chord. A masterpiece of engineering, it wraps exceptional dynamics, superb handling, and rugged off-road capability in a beautifully spacious package. That's not to mention the plush interior with its full-grain leather trim, bridged centre console, and a slew of technological touch-ups. Every base is covered and with exceptional panache…as if the British automaker would have it any other way.
At the heart of DBX is the spirit of absolute versatility, whereas Aston Martin designed it with the ultimate modern driving experience in mind. We can personally attest that the ride handles like a thoroughbred and we were particularly enthralled with its assorted driving modes. Here's a quick overview of the vehicle itself: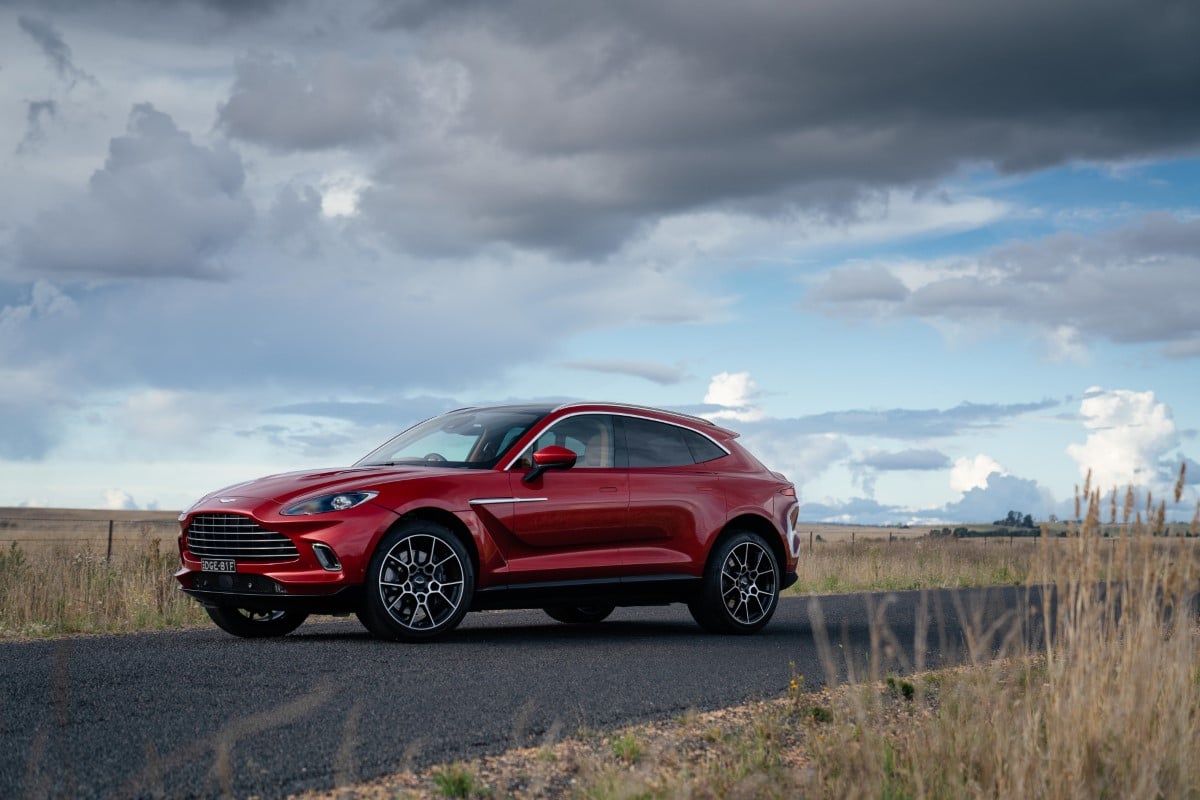 Engineering
Borrowing a few tricks out of their sports car playbook, Aston Martin built DBX using a bonded aluminium construction method. Comparatively lightweight, the SUV is nevertheless tremendously stiff and sturdy and thereby able to deliver superior dynamics across a host of terrains. Along similar lines, adaptive triple volume air suspension allows the vehicle to alternate heights (amongst other things) so as to handle external and internal variables alike. A 48v electric anti-roll system (eARC) and electronic adaptive dampers likewise crank up the dynamic dial, simultaneously enabling maximum ride comfort.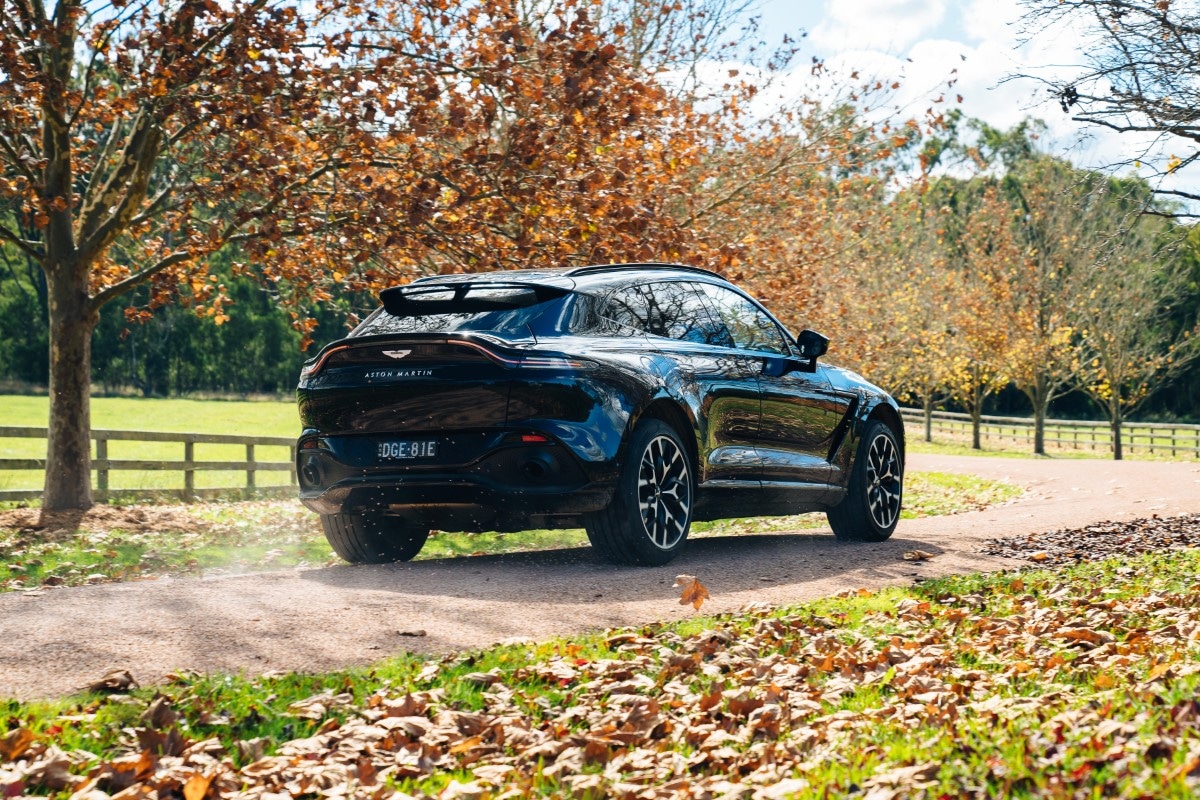 Performance
Under the skin of DBX is an upgraded version of the same 4-litre, twin-turbocharged V8 engine that the automaker uses in their legendary DB11 and Vantage. Meticulously tweaked so as to serve the demands of a luxury SUV, the engine produces 550PS and 700NM of torque. Pair that with an active exhaust system—which can be either as loud as a lion or as quiet as a mouse—and you're reminded at every turn that this is indeed an Aston Martin.
---
Featured Video from Man of Many
---
Continuing on the theme of versatility, DBX's turbocharged V8 pairs enhanced fuel economy with powerful performance. It takes the SUV from 0 to 62mph in 4.5 seconds flat and reaches a top speed of 181mph. A nine-speed torque converter automatic gearbox brings even more dynamism to the table and comes mated to an all-wheel drive system with active differentials. Last but not least is a bespoke steering system, which generates sports car-like responsiveness and consistent driver control.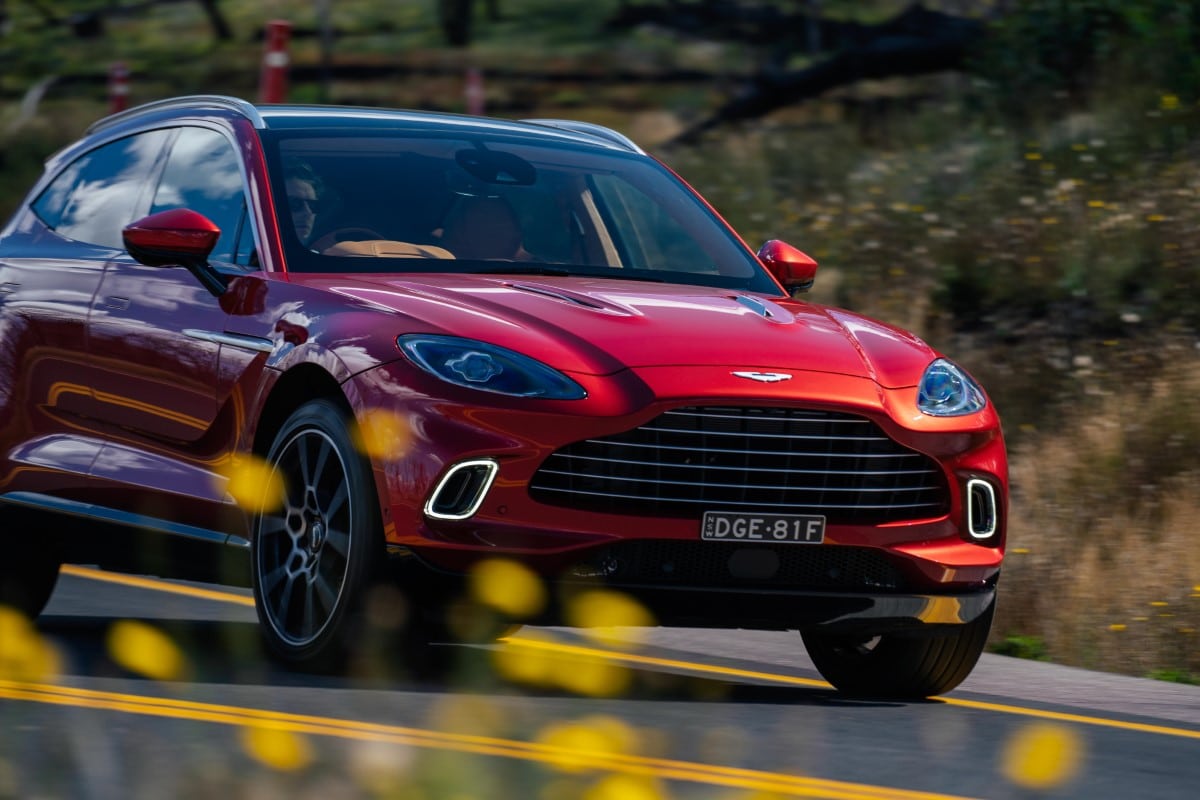 Design
Sleek and slightly muscular on the outside, DBX is dreamy within. Between its handcrafted interior, best-in-class legroom and headroom, full-length glass panoramic roof, and other choice specs, this ride makes each passenger feel like they've embarked on a luxury vacation. That's not to mention subtle details such as the leather trim, separate central armrests, or the ergonomic location of key controls, all of which drive home the vibe of absolute comfort and consideration.
Technologically speaking, DBX comes fully loaded with safety features and driving modes, leaving nothing to be desired. A 360-degree camera setup comes as standard and so too does an ambient lighting system with 64 different colours. Perched in the centre console is a 10.25″ TFT infotainment screen with Apple CarPlay built-in. Adjacent to that is a massive 12.3″ TFT screen, delivering important driver information with meticulous clarity.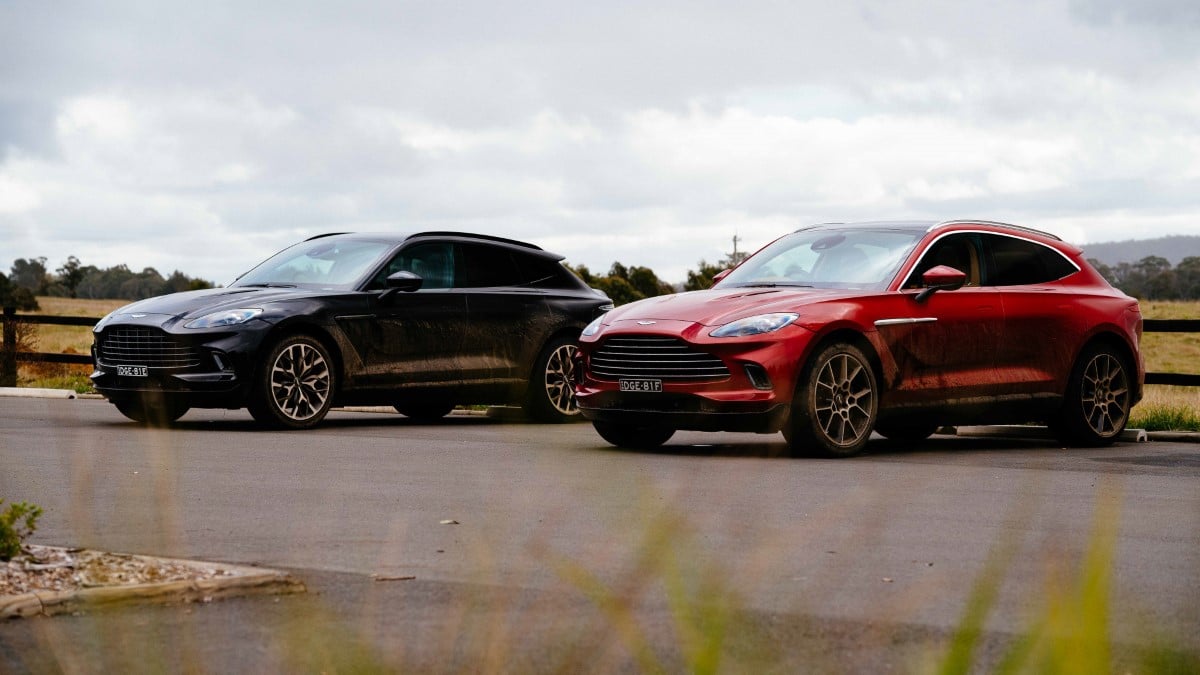 Drive Day Experience
It was an honour and a privilege to get behind the wheel of an Aston Martin DBX in Hyper Red. We convened at the brand's dealership in Sydney before hitting the open road. The first part of our journey took us along freeways, the Old Hume Highway and plenty of spots with speed limits of 100km/hr or more for which we used Sport+ mode.
Upon reaching the off-road course, we switched to Terrain+ mode and used the adaptive triple volume air suspension to adjust the vehicle's height. Making the shift was a breeze and we soon found ourselves kicking up mud while traversing over rocks and down small slopes. As we said above, there's a unique thrill in getting a $357,000 Aston Martin all muddied up.
It's also worth noting that DBX employs sports car seat packaging in the front, which enabled additional comfort and support as we mounted rocky terrain. The brand truly thought of everything so as to nurture a versatile driving experience, and Australia's geography is nothing if not versatile. Call it a match made in luxury sports heaven. Thanks for the ride!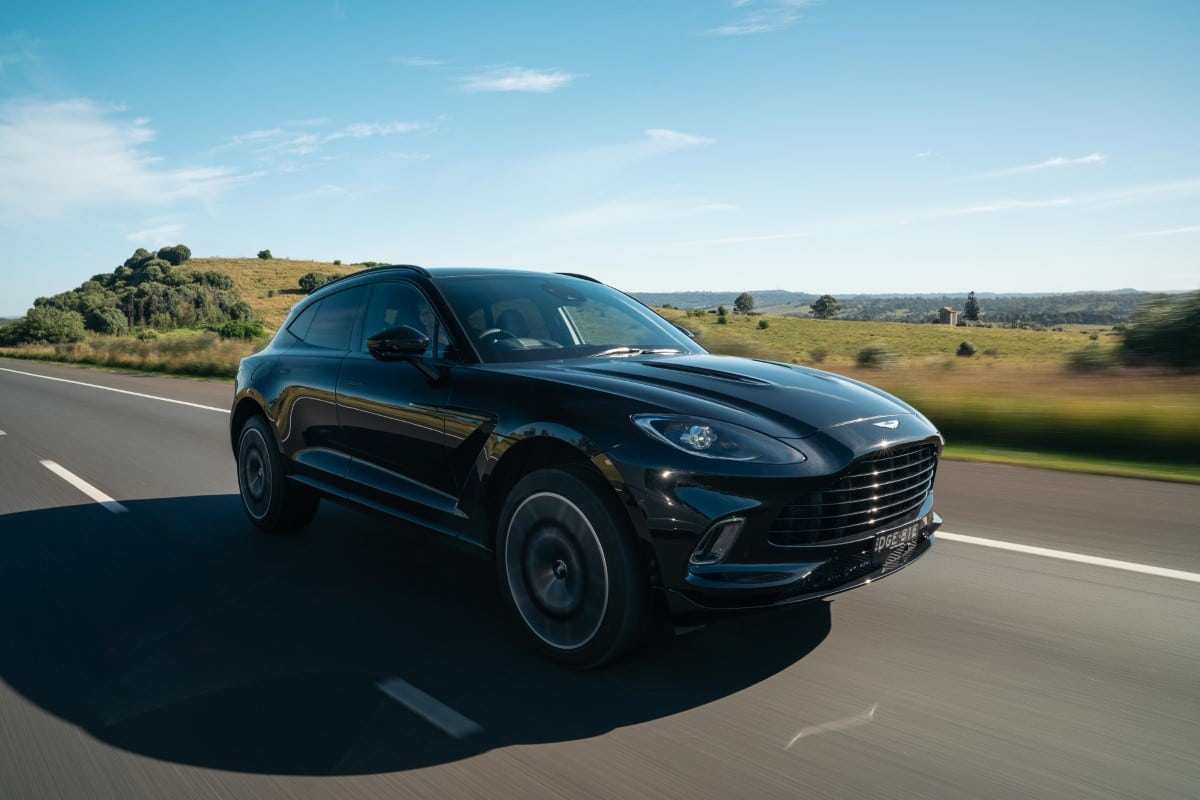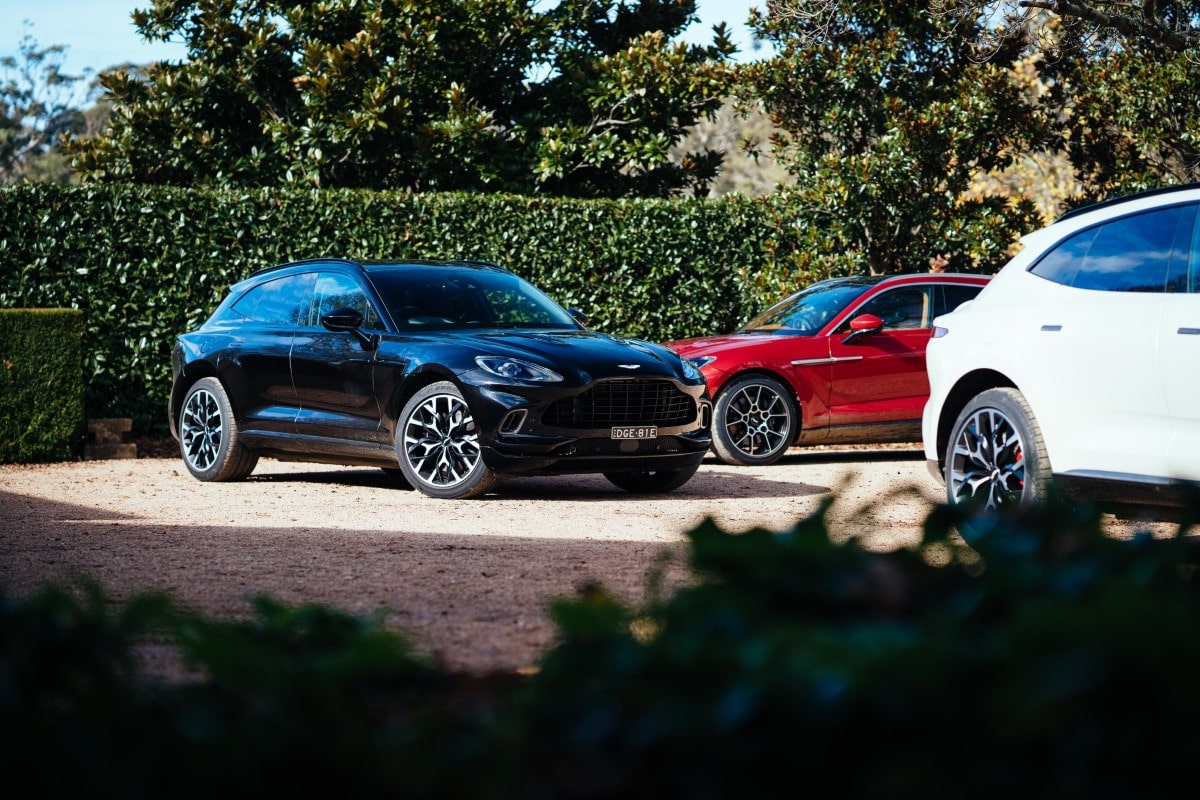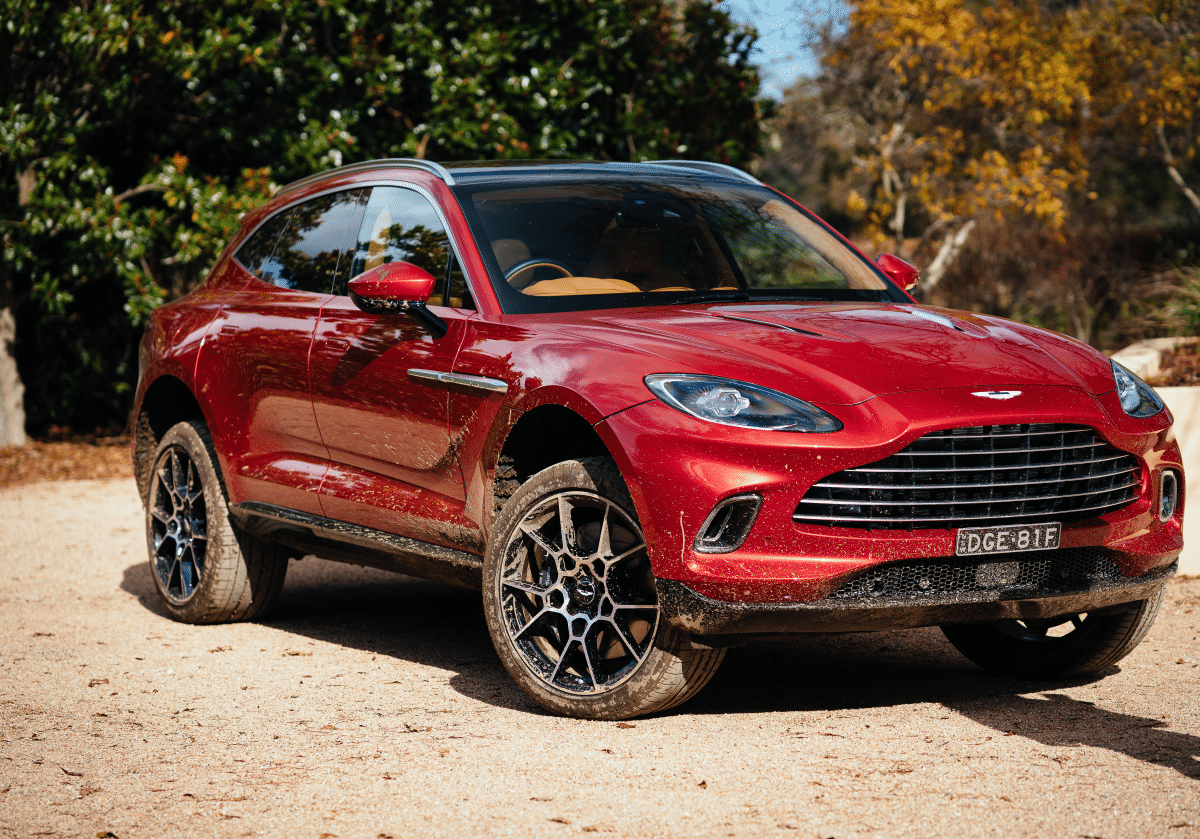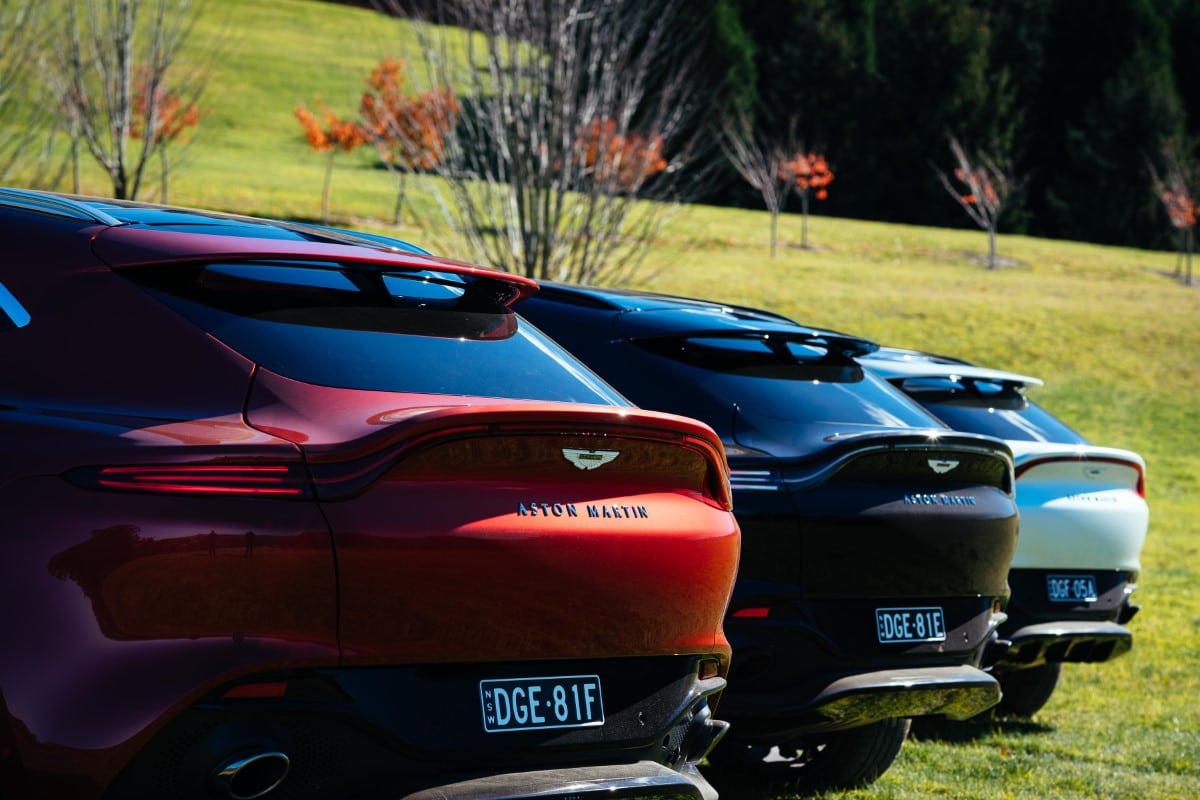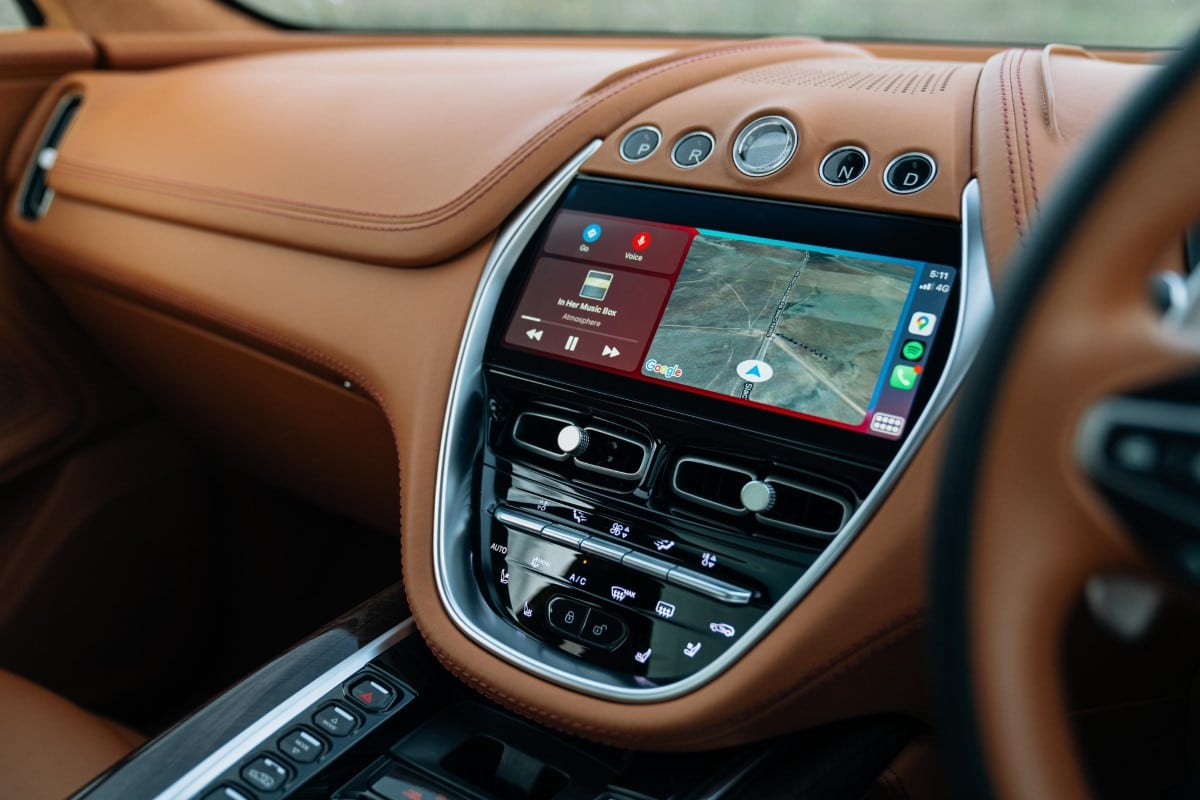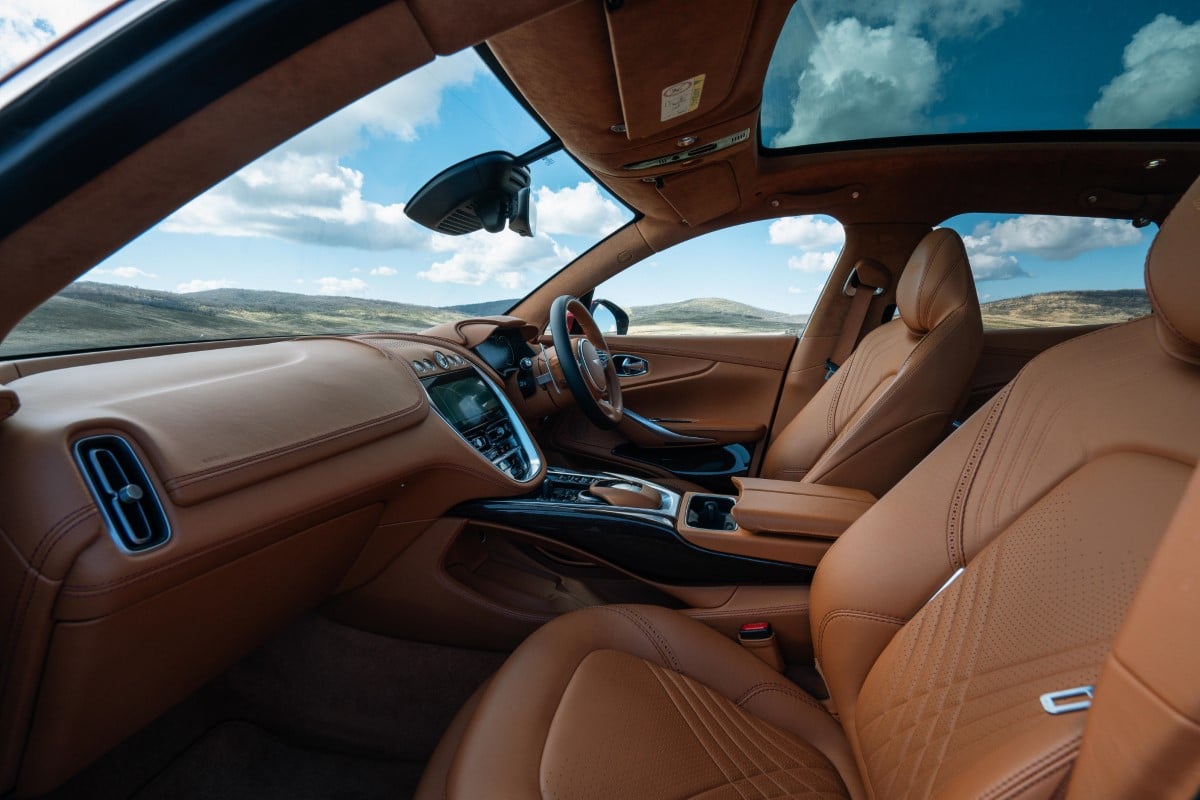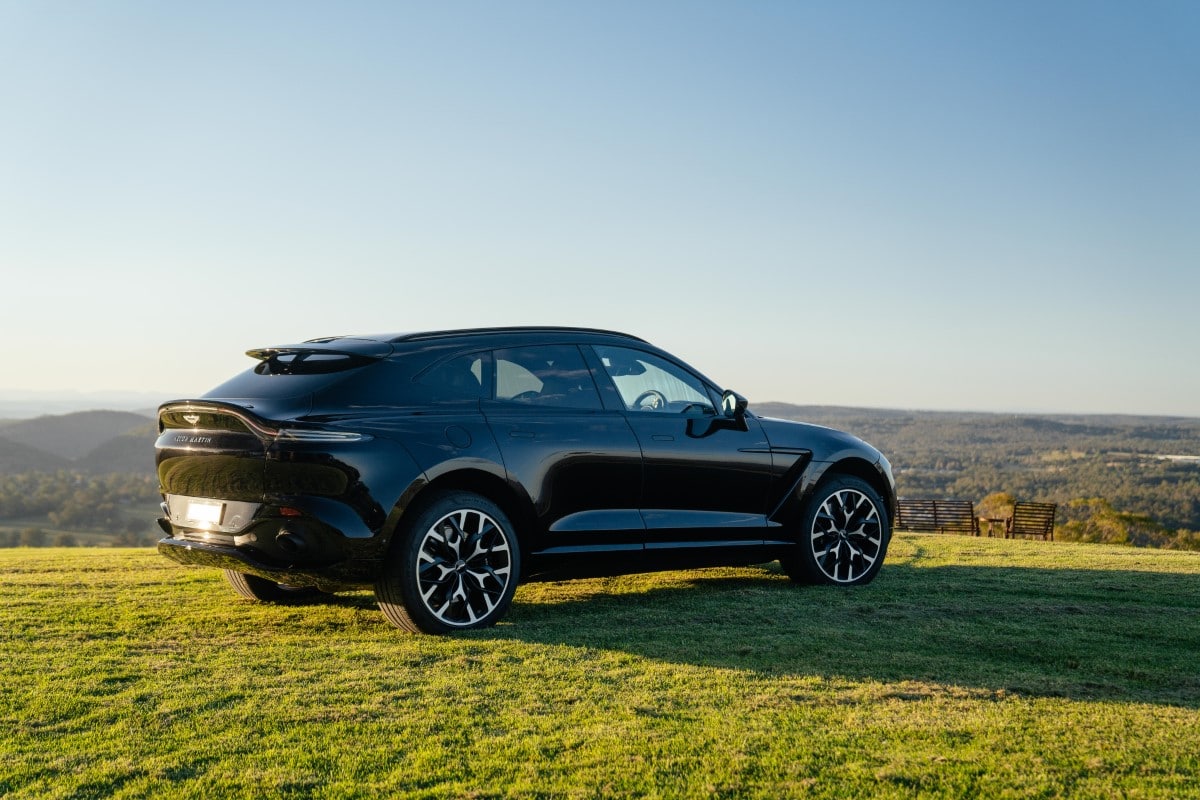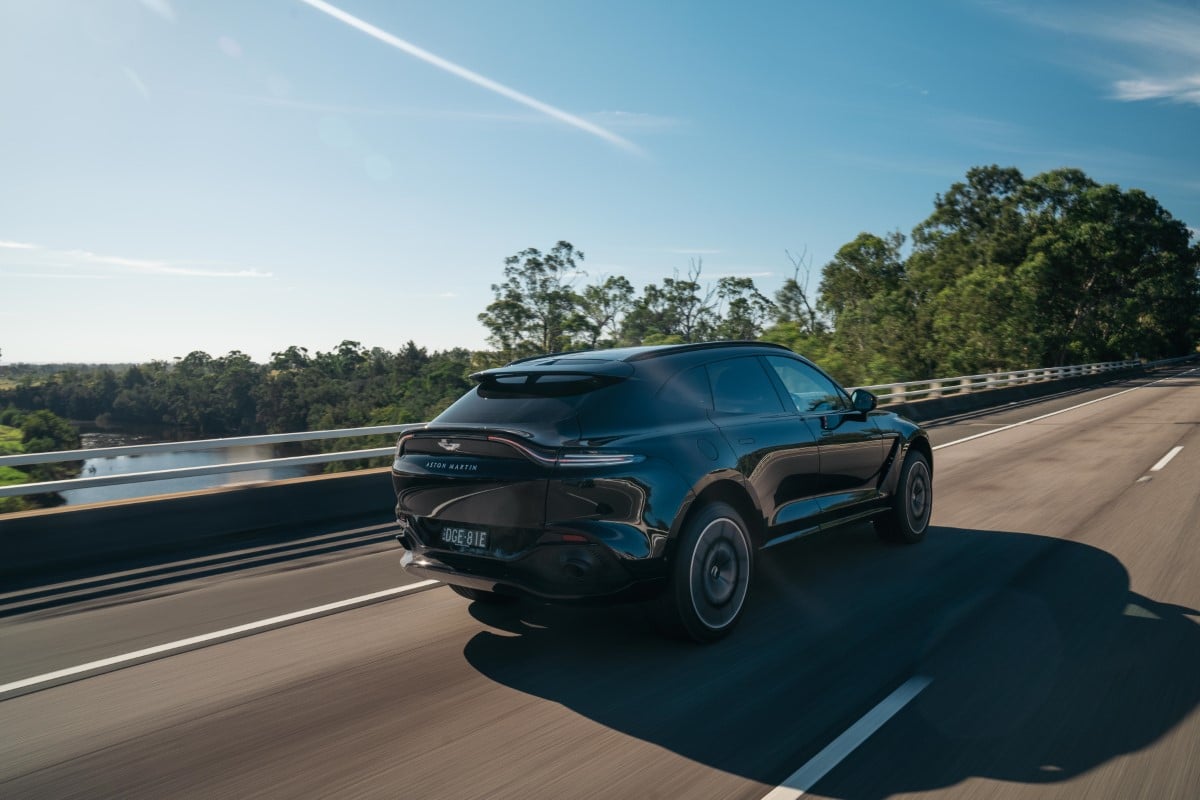 ---
Featured Video from Man of Many