Tanks and Eggs Inspired Babyark, the World's Safest Car Seat
What happens when you bring former BMW and McLaren designer Frank Stephenson and an Israel defence contractor together? You get a completely new look at what a child's car seat should be. The Babyark is the world's safest car seat. No surprise as it has a shock-absorbing spiral that was adapted from tanks. This car seat will keep your most precious cargo safe—but it will cost you.
You'll also like:
15 Epic Toys to Keep You and Your Kids Entertained During Lockdown
LEGO Looks to Inspire Kids with Life Size Space Suit Model
Barn Find Subaru Impreza Driven By Colin McRae and Carlos Sainz Could Fetch $1 Million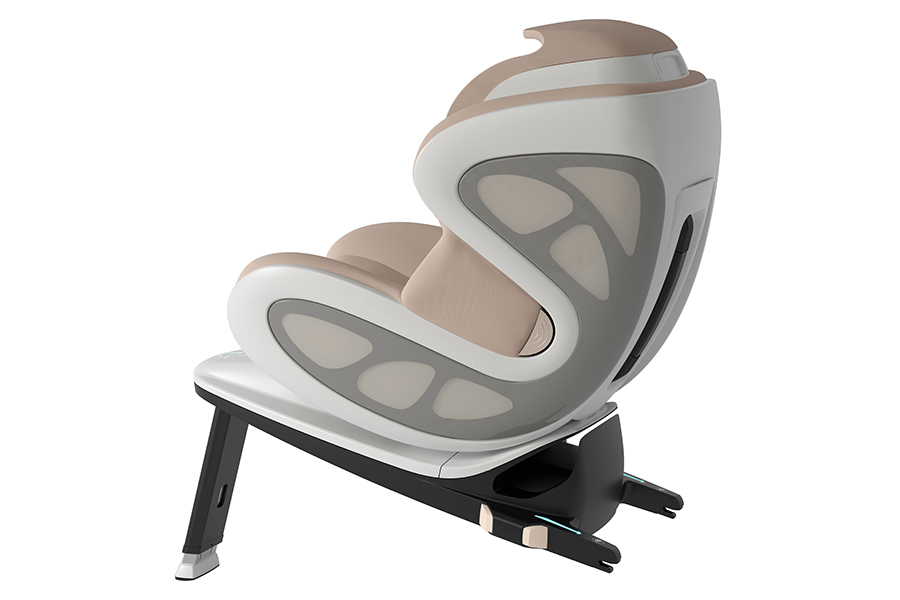 For a new idea on protecting the young, Stephenson turned to nature, employing a design process called "biomimicry" or the science of imitating nature. What in nature keeps the young of different species safe? If you said the egg, then you're on the same page as Stephenson. The Babyark looks like a stylish version of an egg, and it affords the same kind of protection. "There are certain reasons why eggshells are shaped the way they are," explains Stephenson. "Nature's come up with the ultimate shape for protecting the baby before it shows up in the world. So the baby seat, likewise, has this influence form the shape of an egg simply because the structural stress points work where they need to work."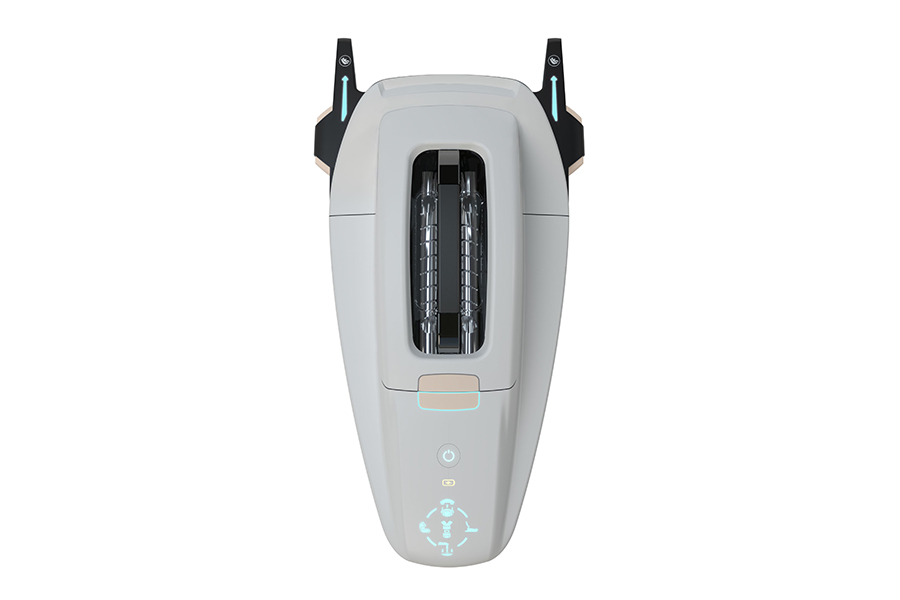 The Babyark uses a sinuous carbon-fibre frame as the basis for its build. That frame is overlaid with a polycarbonate skin that is transparent with a slight tint to it. The seat can be mounted either forward or rear-facing on a carbon-fibre base. There's no struggling to get this baby seat in just the right position as electronic sensors guide you through the process of proper installation. These sensors also track the seat's condition and alert the driver if the occupant falls asleep or is left in the vehicle. But the real safety comes in with the proprietary shock-absorption spiral. Originally, the spiral was developed by Mobius Protection Systems to protect the occupants of tanks and armoured personnel carriers from impact. Preliminary testing from TASS International showed that the prototype is 57 per cent safer for the child's neck and 65 per cent safer for the head as compared to other car seats.
Stephenson is looking to get US certification by next year, with the hopes of launching by the end of 2021. No word on pricing yet, but what price can you put on your child's safety?
You'll also like:
15 Epic Toys to Keep You and Your Kids Entertained During Lockdown
LEGO Looks to Inspire Kids with Life Size Space Suit Model
Rolls-Royce's Incredible Landspeed Collection Resurrects a 'Forgotten Hero'