We Love the Jeep Gladiator Rubicon: Here's Why
We spent the last month driving the Jeep Gladiator Rubicon, and although we were limited by where and what we could actually do (thanks to a pesky lockdown) there were some key takeaways to note from our second Jeep experience. Because although we weren't able to push the vehicle to its limits off the track, we were able to test its capabilities in the sorts of situations it will spend 80% of its life. We've put together a list of 5 Things We Love About the Jeep Gladiator Rubicon after using it as our daily driver and workhorse for the last month.
You'll also like:
Jeep Wrangler Rubicon 'Recon' Review: Why this 4WD has Already Sold Out
Jeep's 'Magneto' Fully Electric Wrangler Concept is a Stick Shift Tease
America's Top Dream Cars Ranked by State
The last time we sat in a Jeep we answered the question "what exactly causes 'Jeepers' to become lifetime subscribers to the brand"? To find out, we pushed the short-wheelbase Jeep Wrangler Rubicon 'Recon' through some decent tracks around Lithgow, NSW. Concluding that it starts with the drive itself, and extends all the way to the 'club' you join by sitting behind the wheel of such a vehicle. And after 50 to 100 'jeep waves' – and a few memorable trips to the beach with the roof off – we were subscribers.
5 Things We Love About the Jeep Gladiator Rubicon
Unfortunately, due to an outbreak of the dreaded virus in our home state of NSW, we weren't able to take the Jeep to any of the off-road spots we actually had planned. Instead, we were left to put it to the task as a daily driver and explore the load-hauling capabilities and nuances that come when you treat a vehicle as your daily driver. Here are 5 Things We Love About the Jeep Gladiator Rubicon – in no particular order – and if you're lucky enough to get your hands on one. We think you'll love them too.
1. It's a Ute, and You Can Take the Roof Off
You're probably thinking, "that's pretty bloody obvious" but what's not to love about a ute that's also a Jeep?! It's all part of the 'bloke complex' (as our partners call it), but we loved nothing more than rolling up to the hardware store and loading the tray with some useless stuff on any given weekend. The tray (or tub) measures in at 1531mm x 2067mm when the tailgate is open which is sufficient for most sheets of plywood and if you need that little bit of extra length you can poke it out above the tailgate by folding back the first bit of the cover.
Many will make the argument that a ute should be able to tow, and while the capacity sits below average in the ute segment –  at 2,721kg braked towing – you're unlikely to be pulling anything other than a couple of jet skis, a camper trailer, or some dirtbikes. It's a leisure vehicle after all, and if you're in the market for a Jeep in 'Rubicon' spec then you're probably looking for a capable offroader, not a vehicle that can tow a motorhome. We might see the Gladiator S receive the max tow package in the future which raises the limit to 3470kg. Did we mention you can take the roof off?
2. You Can Go Anywhere at Any Moment
That's the beauty of a Jeep and it's why the brand has so many lifetime subscribers. The Gladiator in Rubicon spec has everything you need, to tackle any track you'd want to throw at it, fitted from the factory. Including double diff locks, Fox Racing suspension, BFGoodrich Mud-Terrain tires, electronic swaybar disconnect, steel front bar, steel sidebars, front and rear cameras, and the list goes on and on. We were devasted that we couldn't get out into the bush due to the ongoing NSW lockdown, but just like the Wrangler Rubicon we put to the test a few months ago, there's not much it wouldn't be able to drive.
3. The Infotainment is Up to Scratch
It doesn't go without saying that other utility vehicles in class simply don't have infotainment systems that reflect their price. You have to pay to play, but we're not talking about 'cheap' cars here. The Rubicon starts at AU$76,450 and you're realistically looking at about $85K out the driveway. That's a premium price tag that sits above German-made sports cars. So there's really no excuse for throwing in sub-par infotainment systems.
Thankfully, Jeep delivers with a 7.0-inch TFT multifunction display that is quick and responsive. With features such as Apple Carplay, one of the best reversing cameras we've ever tested, and a great soundstage from quality speakers right above your head. There's even a portable Bluetooth speaker underneath the rear seats.
4. The Ride is Supple, But There's No Mistaking It's a Jeep
We've already covered the Jeep Wrangler Rubicons ride qualities, but the immediate difference between that and the Gladiator is the wheelbase. Measuring in at a whopping 3488mm – which is almost exactly 1 metre more than the Wrangler – this vehicle is a long boy. While that comes as a disadvantage off-road, it's a significant advantage on road. There's far less movement at speed, it isn't pushed around as much, and as such requires less time on the wheel.
The suspension and ride quality is also superior with Fox Racing shocks front and rear, as well as a wheelbase that lends itself to fewer 'hops' over bumps. It's a much comfier ride for long distances, and if interstate travel is on your mind it would be a no-brainer.
5. The Modifications Are Endless
It goes without saying, but Jeep's are just Lego's for big kids. The aftermarket support and customisation options are literally endless, and it's something in the back of every Jeepers mind. Although you get a heap of kit from the factory there's always room to make it 'yours'. Having a browse through Instagram accounts such as @jeepgladiators4x4 or @lajeeps will give you plenty of inspiration. Did we mention you can fit 37s on factory suspension?! Maybe that's a little too nerdy for now.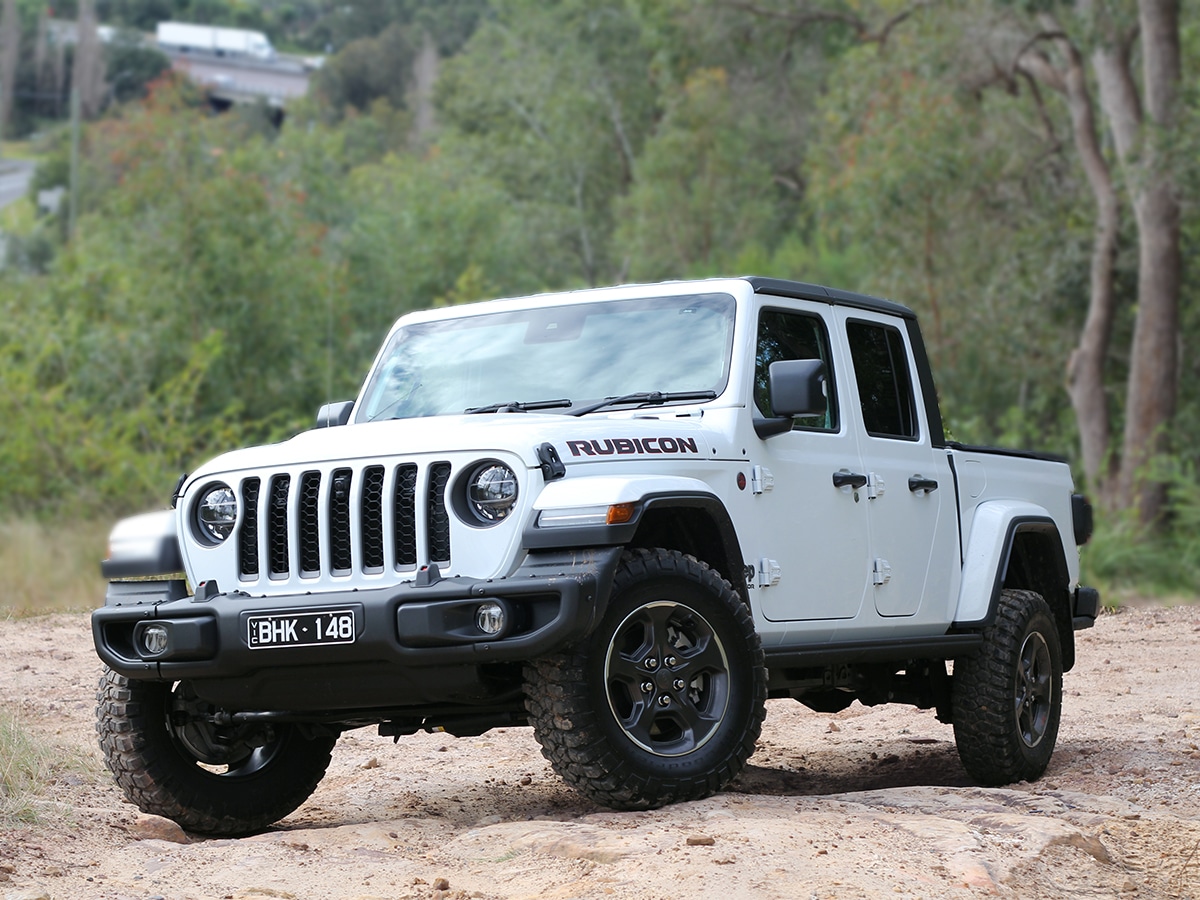 Verdict
In case you couldn't already tell, we love the Jeep Gladiator. While the Wrangler Rubicon might be a Jeep in its most pure form, the Gladiator is a Jeep in its most versatile form.  There's enough room to fit everything you need for a weekend trip away, but as we found out after a month of on-road testing, it's just as happy as a daily driver with the odd trip to the hardware store thrown in.
While we wish it came with a diesel option – maybe there's a chance we might receive the V6 Diesel (260 hp, 442 pound-feet) down the line – the 3.6-litre V6 is sufficient and has enough power to move the rig without any complaints. Combine it with some serious off-road 77:1 crawl ratios and it's got no issue putting the power down off the beaten track either.
If we had it our way, we'd go to town with aftermarket modifications and build a serious offroad weapon. But the beauty of any Rubicon model, is you don't have to! The factory options on such a vehicle place it well and truly ahead of its class offroad and make competitors flared wheel arches and graphics kits look a little bit poser-ish. We can't wait to get back behind the wheel of the next Jeep and put it through its paces on some more serious offroad trails. Don't forget to wave!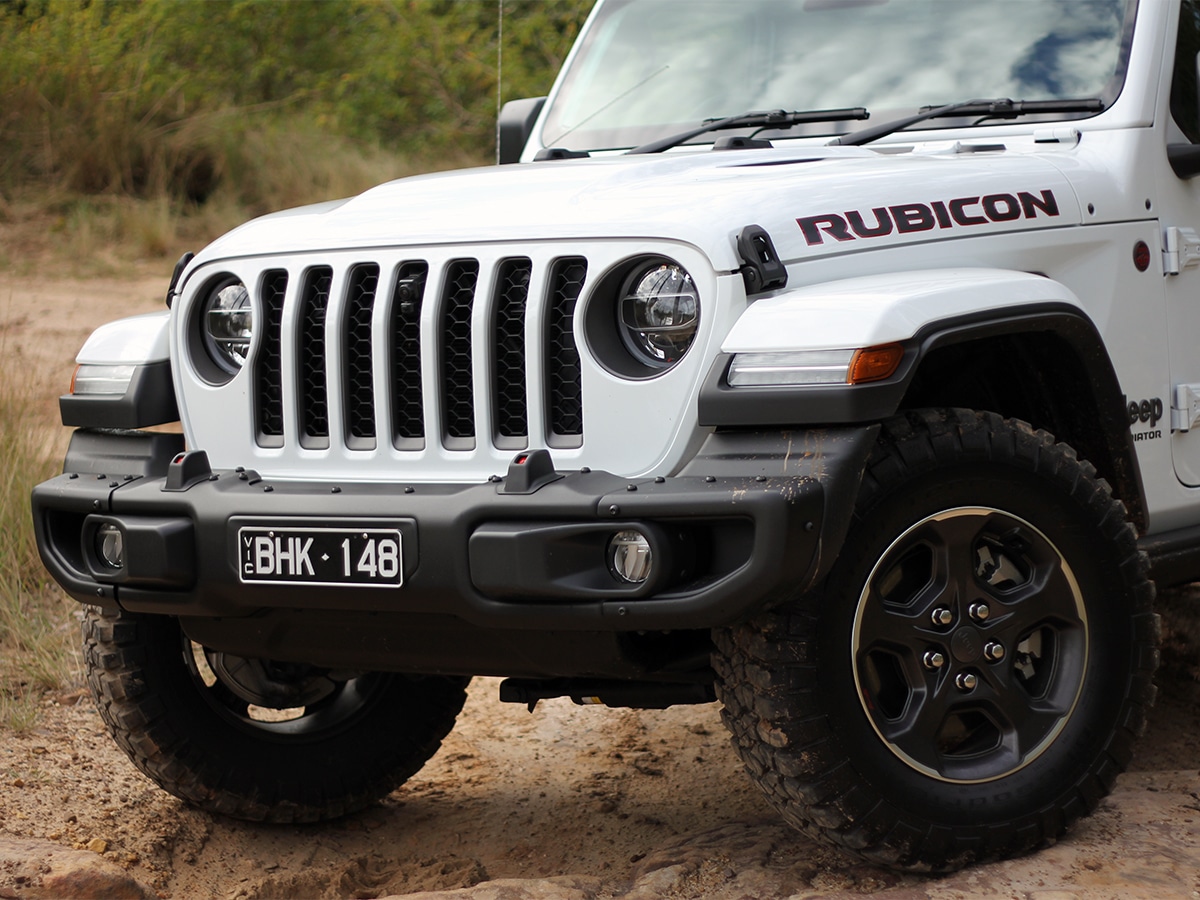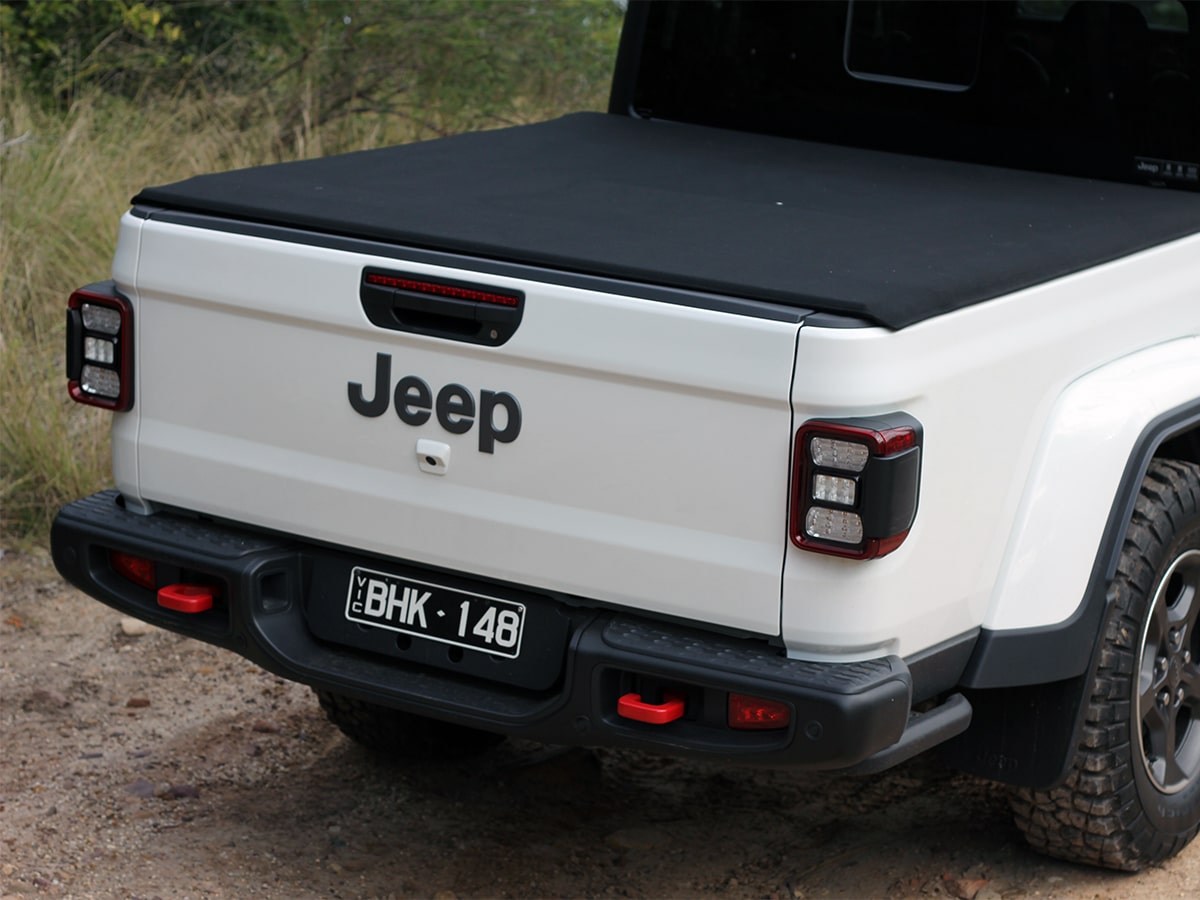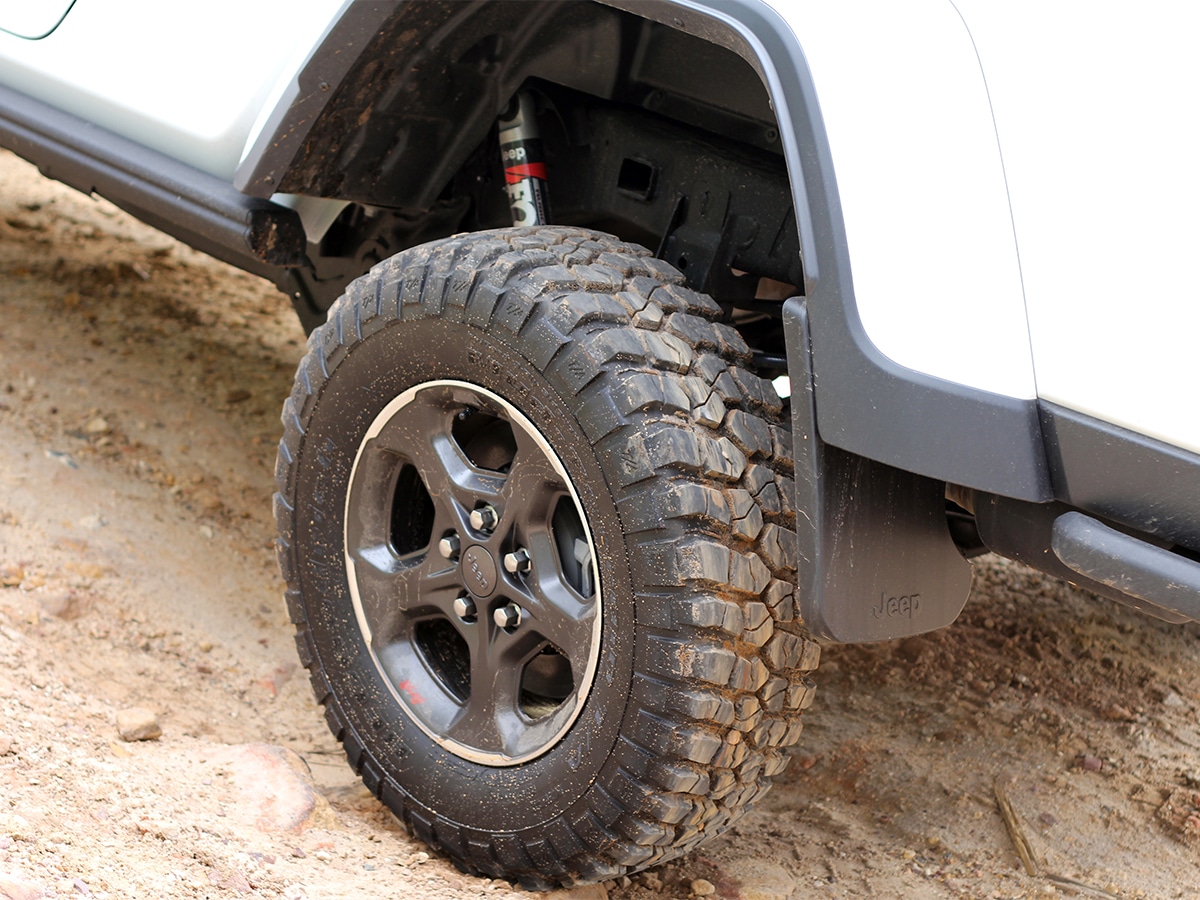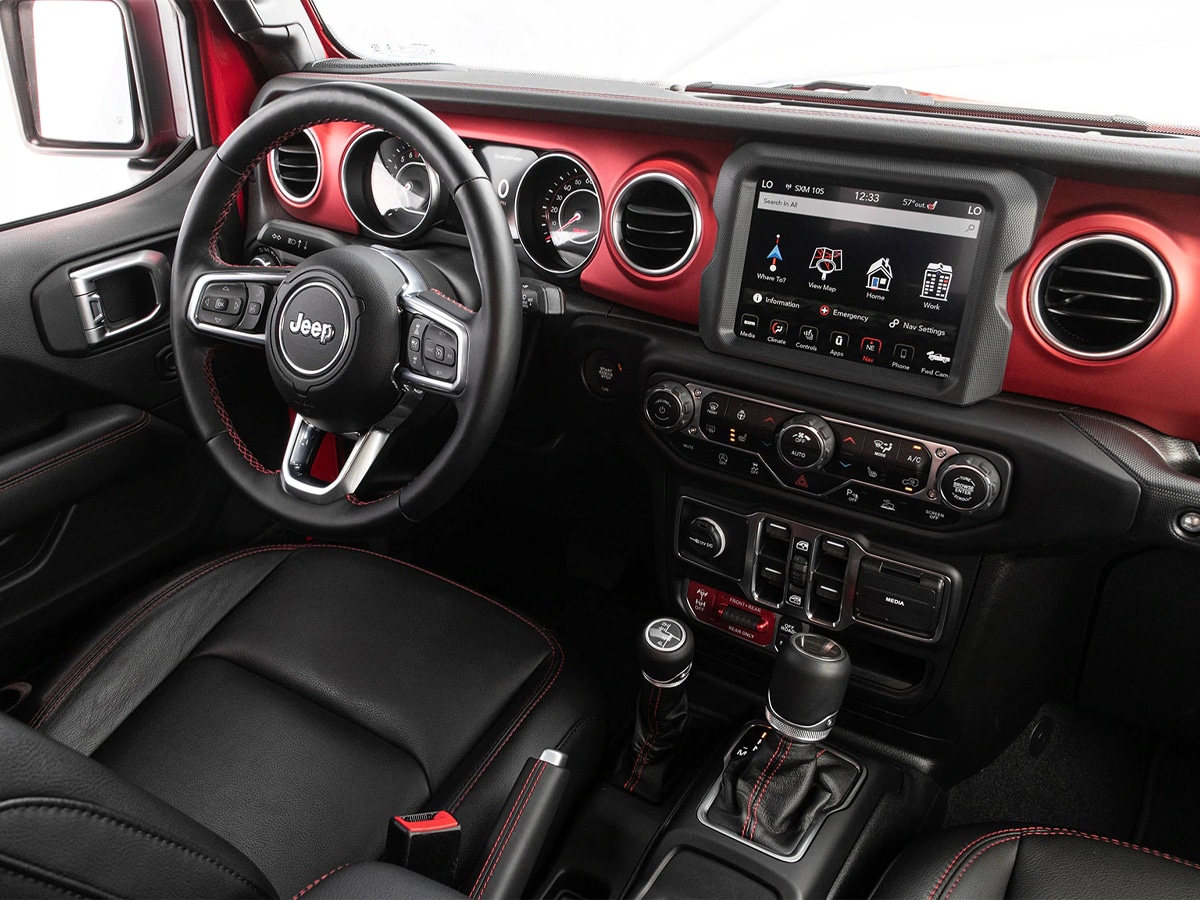 You'll also like:
Jeep Wrangler Rubicon 'Recon' Review: Why this 4WD has Already Sold Out
Jeep's 'Magneto' Fully Electric Wrangler Concept is a Stick Shift Tease
20 Most Aesthetic Cars in the World (According to Science)