20 Most Aesthetic Cars in the World (According to Science)
Forget politics, religion and sports teams, the subject of the most beautiful car in the world has been the war of words amongst the common man, car enthusiasts and intellectuals for over a century. These sleek, curvy and striking feats of pioneering have become a symbol of luxury and power. But apparently, there's a lot of boxes to tick off when sussing out the charm of a car. Bear in mind the model, body design, symmetry, interior, engine type, horsepower, top speed and, of course, the "it doesn't feel right when I drive it" baloney.
But while a lot of talk has inflated common cars brands, it's the lightweight, little-known ones that have pioneered a trend. And thanks to the helping hand from science, the beauty of a hotrod is now a measurable entity. A study by UK automotive website CarWOW determined the beauty of some of the world's most memorable vehicles in relation to the Golden Ratio, but what exactly does that mean?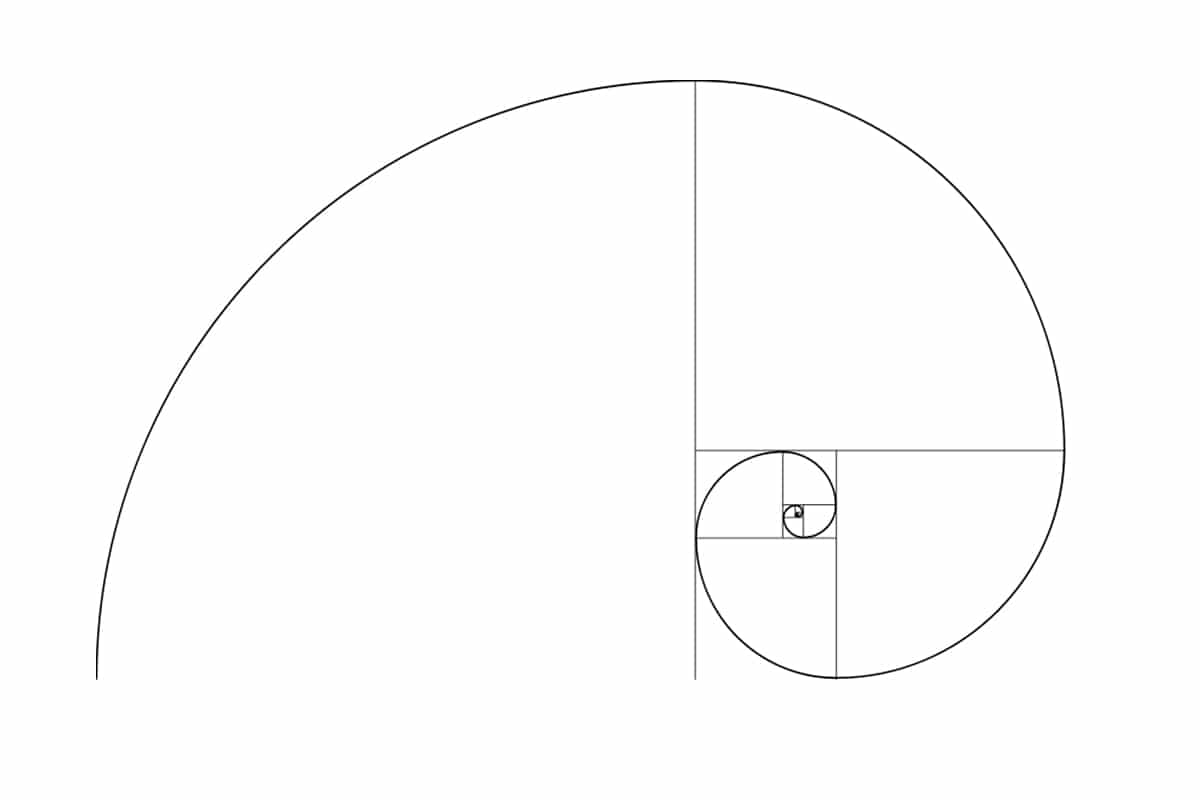 What is the Golden Ratio?
The Golden Ratio, aka the Golden Mean, aka the Golden Section or simply Phi, is a mathematical ratio, commonly found in nature and physiology. It's used to create visually pleasing compositions in architecture, design and music and can be deployed to bring structure and symphony to projects.
Closely related to the Fibonacci Sequence (which is explained below in the methodology), the Golden Ratio is the perfectly symmetrical relationship between two proportions. While there will never be an all-encompassing design approach for beauty, the Golden Ratio is the most appropriate mathematical methodology that yields a more symmetrical and appealing design.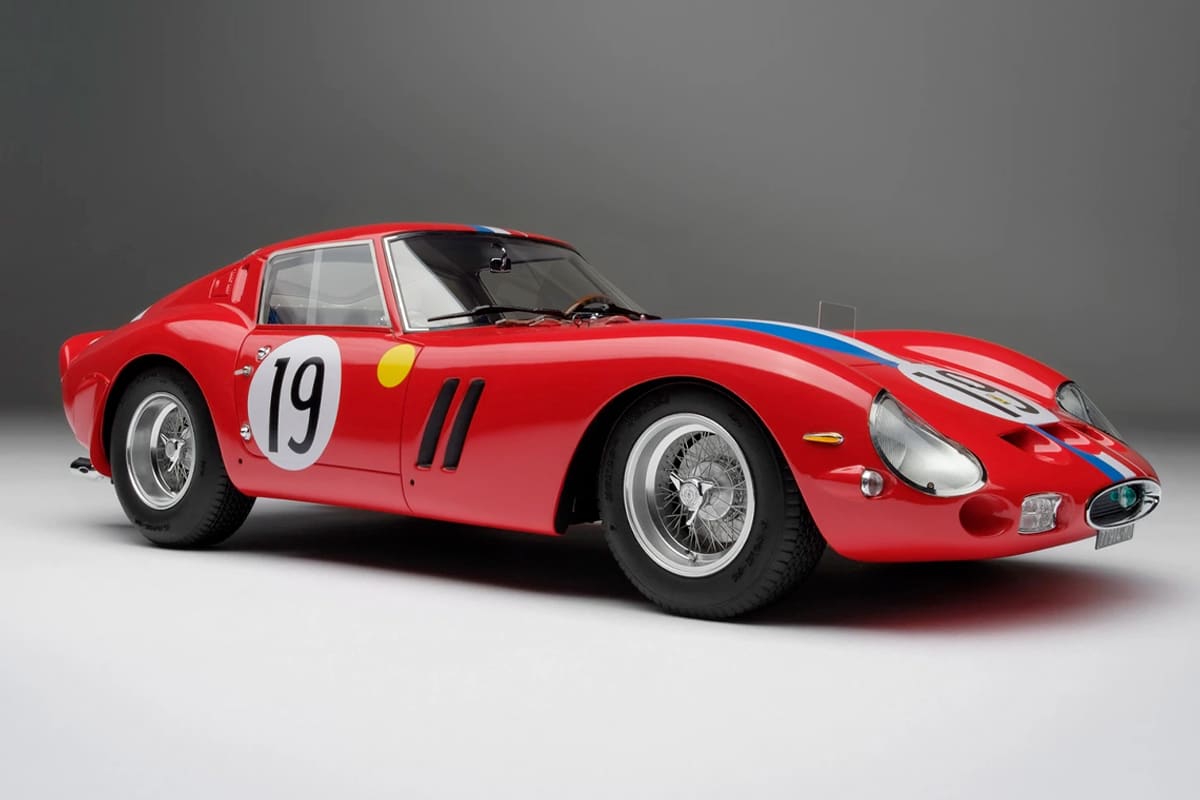 Methodology
Without getting caught up in the mathematical mumbo jumbo, the Golden Ratio is a measurement that should always equal 1.618. The ratio itself comes from the Fibonacci sequence, a naturally occurring sequence of numbers that can be found in every living and non-living thing; from the patterned wings of a butterfly to the number of leaves on a tree.
The Fibonacci sequence is the sum of the two numbers before it. It goes like this: 0, 1, 1, 2, 3, 5, 8, 13, 21, 34, 55 and you get the drift. But how does this relate to design? Well, you can find the Golden Ratio when you divide a line into two parts and the longer part (a) divided by the smaller part (b) is equal to the total of (a) + (b) divided by (a), which should both equal 1.618. The result? A symmetrical and more appealing design.
In our list, you'll find cars from classic to luxury, racecar to convertibles and prototypes to one-of-a-kind, all with a percentage of beauty measured by the Golden Ratio. Here are the most beautiful cars in the world according to CarWOW's study.
Most Beautiful Cars According to Science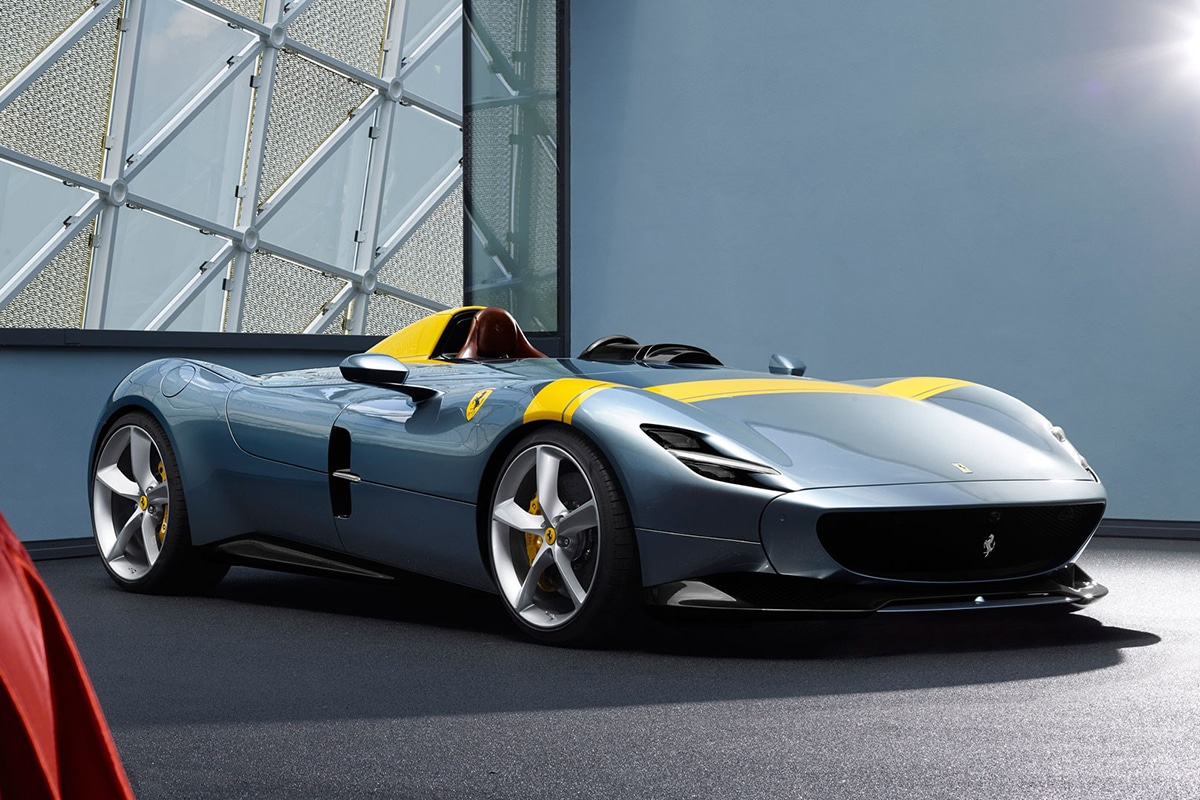 1. 2019 Ferrari Monza SP1 (61.75%)
Of course, the most recognised and illustrious name in automobile history had to be top of the list — and you can't blame 'em. The Ferrari Monza SP1's design is inspired by the Barchettas of the 1950s and is also known as the 'icon'. Its iconic aesthetic harkens back to a theme of the most striking cars in the company's history and gives buyers and admirers a taste of the company's limited series of cars. The beauty is of timeless style, with avant-garde components and is the best performing from the slew of beasts on this list.
---
Featured Video from Man of Many
---
Designer: Flavio Manzoni
Engine: 6.5 L V12
Horsepower: 799 hp
0-100 kph time: 2.9 seconds
Top speed: 300 km/ 186 mph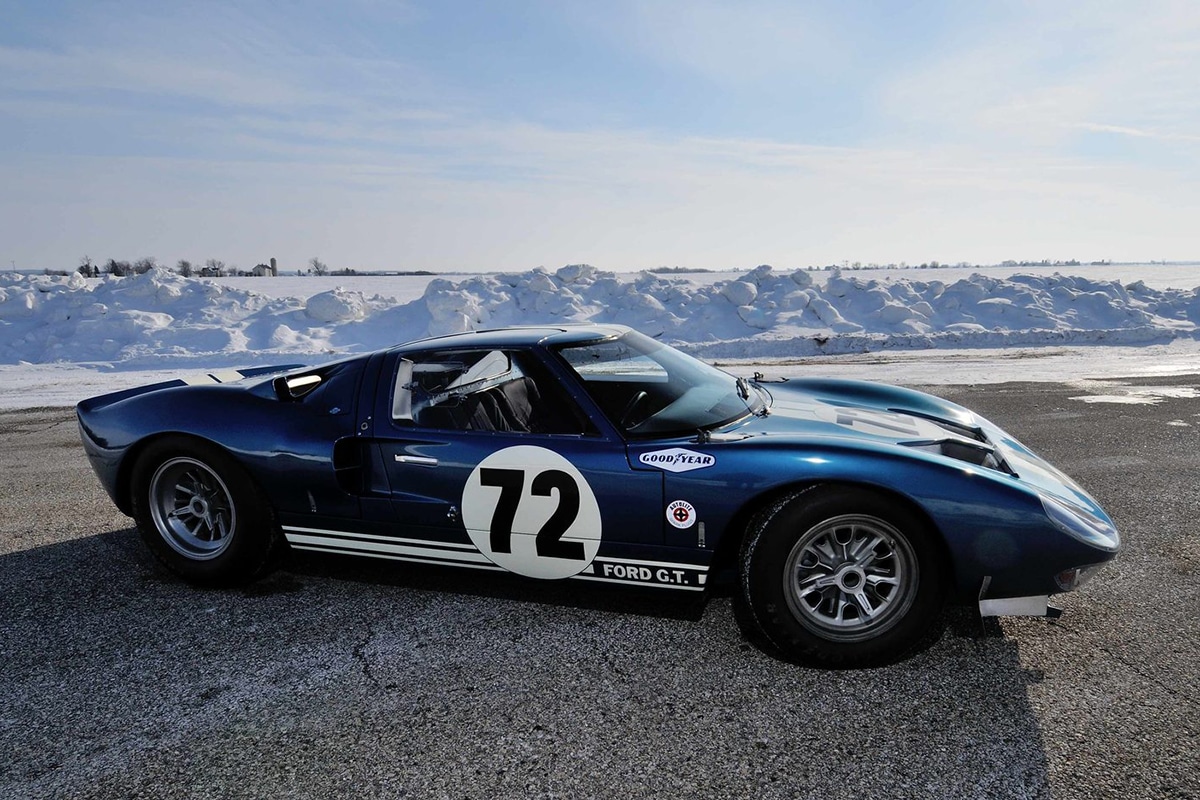 2. 1964 Ford GT40 (61.64%)
Like our beloved Holden, Ford is very much part of the Aussie identity — and not a bogan brand. The 1964 Ford GT40 tells the tale of Ford's first steps in usurping Ferrari and dominating endurance racing in Europe. In its debut, the 1964 GT40 made a favourable impression on the racing industry and motoring press and has been described as heavy but durable. The '64 vehicle currently holds a heady title for being the second-oldest GT40 in existence, and one that sold at auction for an astronomical $7 million.
Designer: Ron Bradshaw
Engine: 4.2 L V8
Horsepower: 380 hp
0-100 kph time: 5.3 seconds
Top speed: 317 km/ 197 mph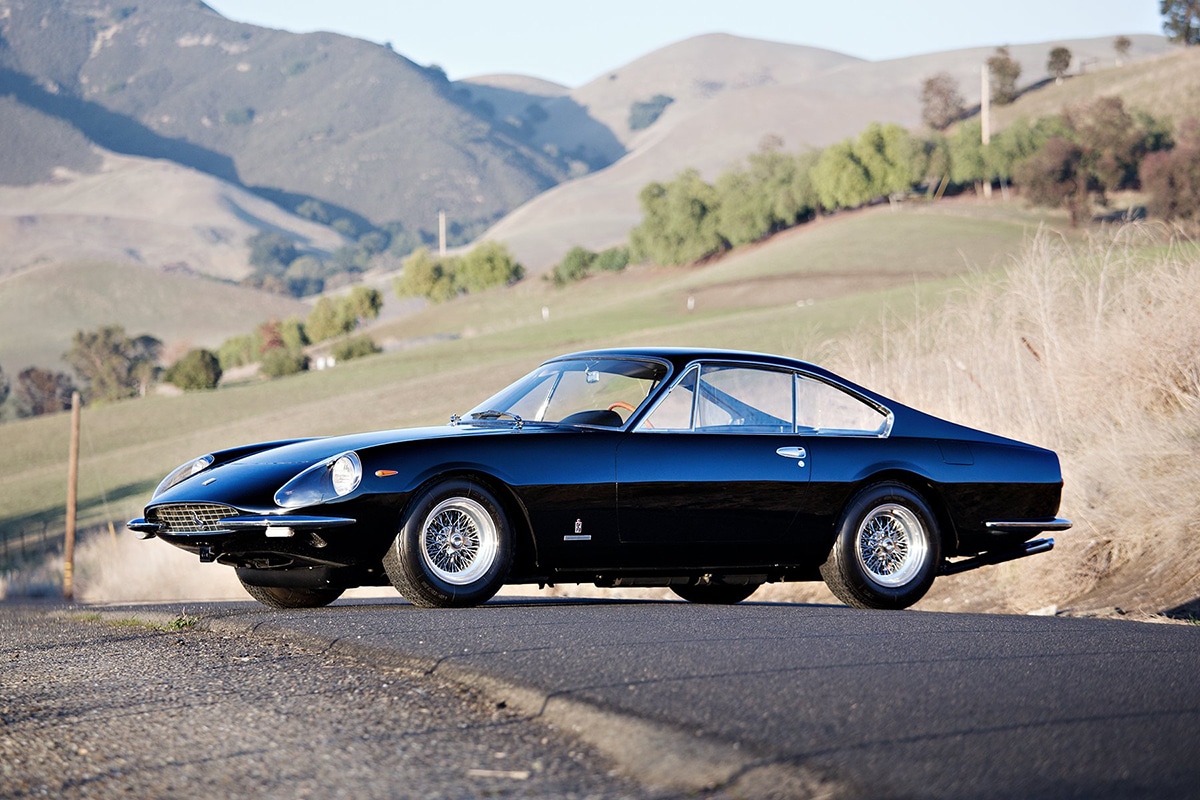 3. 1967 Ferrari 330 GTC Speciale (61.15%)
The 330 GTC Speciale is one of the four sculpted and built by renowned Italian design firm Pininfarina and is among the last of the great custom-bodied Ferraris. The four Speciales built were merely standard production cars enhanced with distinct features. But the 330 GTC Speciale's design possessed a unique silhouette, produced by a tiny roof panel and classy windshields. Its rear glass was styled to curve towards the tail, resulting in a striking, avant-garde design that captured the essence of late 1960s motoring.
Designer: Pininfarina (company)
Engine: 4.0 L V12
Horsepower: 300 hp
0-100 kph time: 7 seconds
Top speed: 230 km/ 143 mph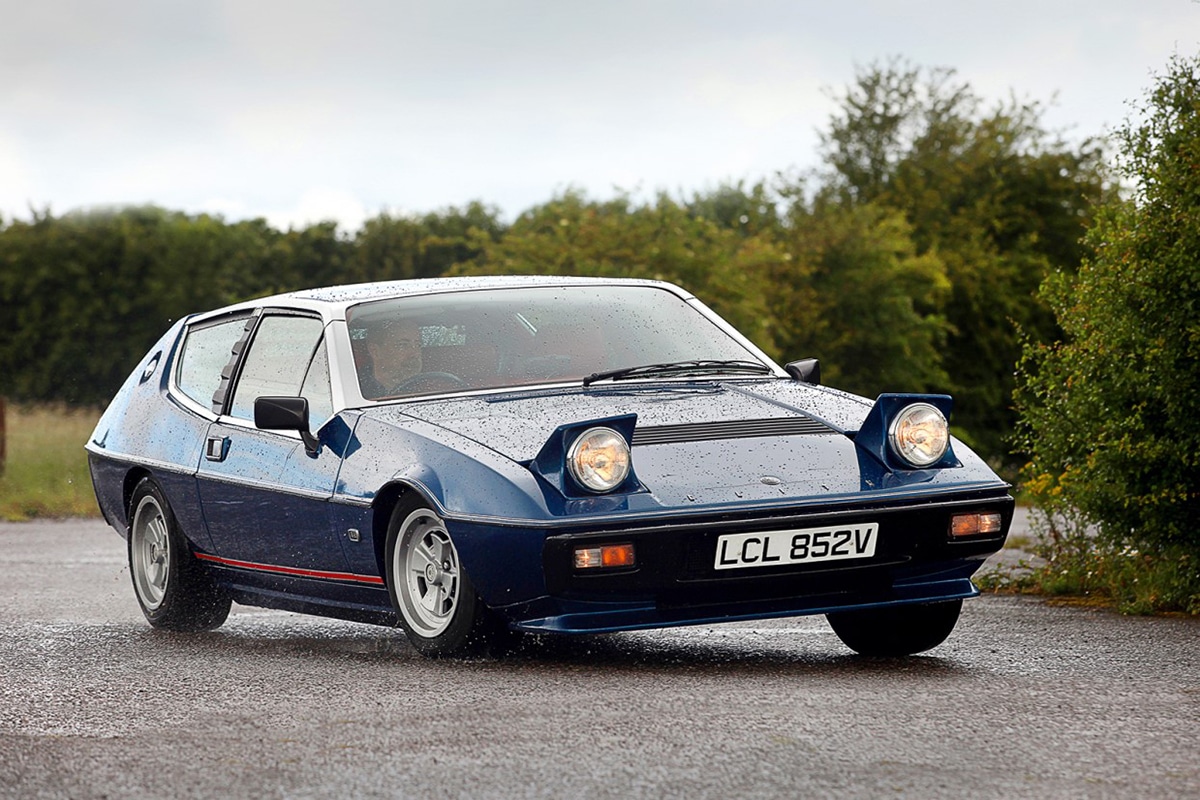 4. 1974 Lotus Elite (60.07%)
Everyone knows that Lotus is those sleek but uncommon car brands. Seen as heresy by the Lotus team, the 1974 Elite was quite advanced, was modestly priced for its time and prioritize a simpler lifestyle for buyers. Initially, the 1974 Lotus Elite was produced to oust the 2+2 shooting brake (that's an old car body type) from the sports car market. The company wanted to usher in an era of high performance with the convenience of 4 seats. And today, the Elite is chronicled as a compact, agile and revolutionary car.
Designer: Peter Kirwan-Taylor & Frank Costin
Engine: 2.0 L 4-cylinder
Horsepower: 152 hp
0-100 kph time: 7.5 seconds
Top speed: 210 km/ 131 mph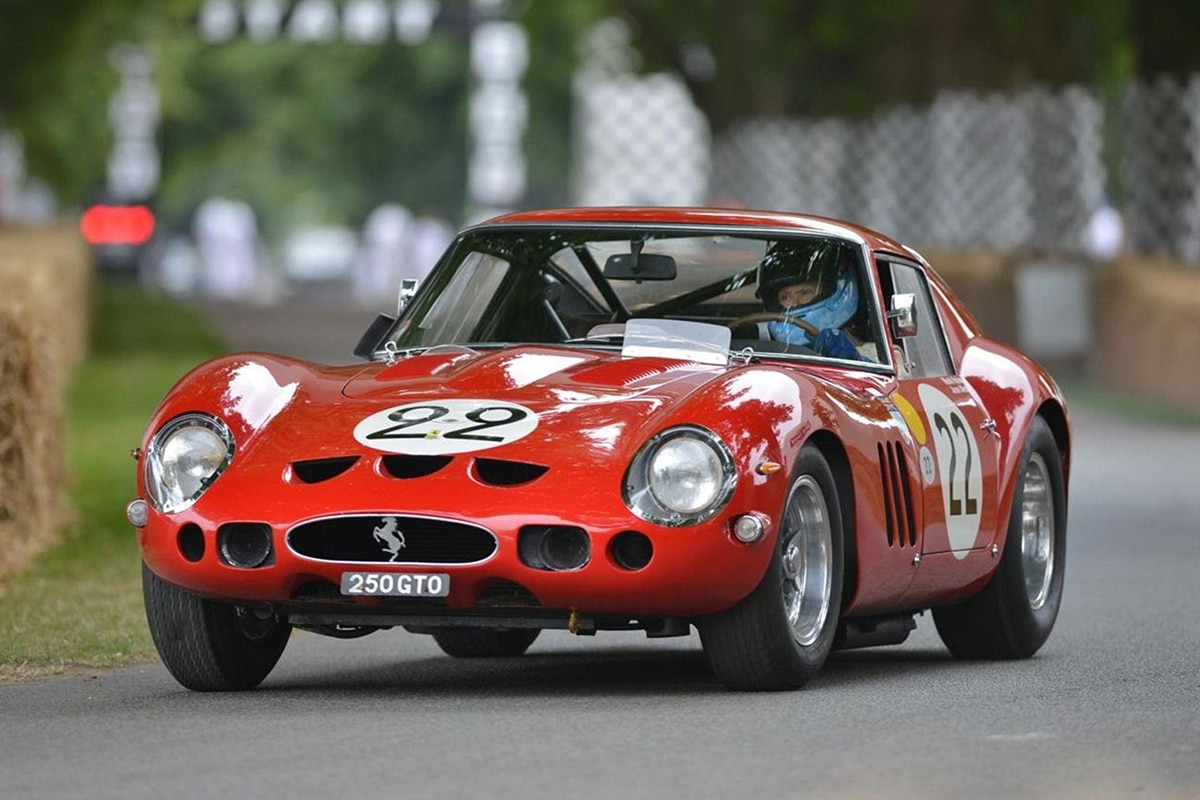 5. 1962 Ferrari 250 GTO (59.95%)
Any time a Ferrari 250 GTO comes up for auction it's a war amongst bidding gearheads. Not only is it one of the most sought-after sports cars, but it's also one of the rarest. Only 36 were ever produced, all from 1962 to 1964 — and amazingly, collectors can account for all of them. In 2014, 1962 Ferrari 250 GTO set a record at an auction where the buyer forked out a hefty $38.1 million for the unit… And in 2018, this bad boy was sold for a world-record $70 million.
Designer: Giotto Bizzarrini & Sergio Scaglietti
Engine: 3.0 L V12
Horsepower: 300 hp
0-100 kph time: 6.3 seconds
Top speed: 254 km/ 158 mph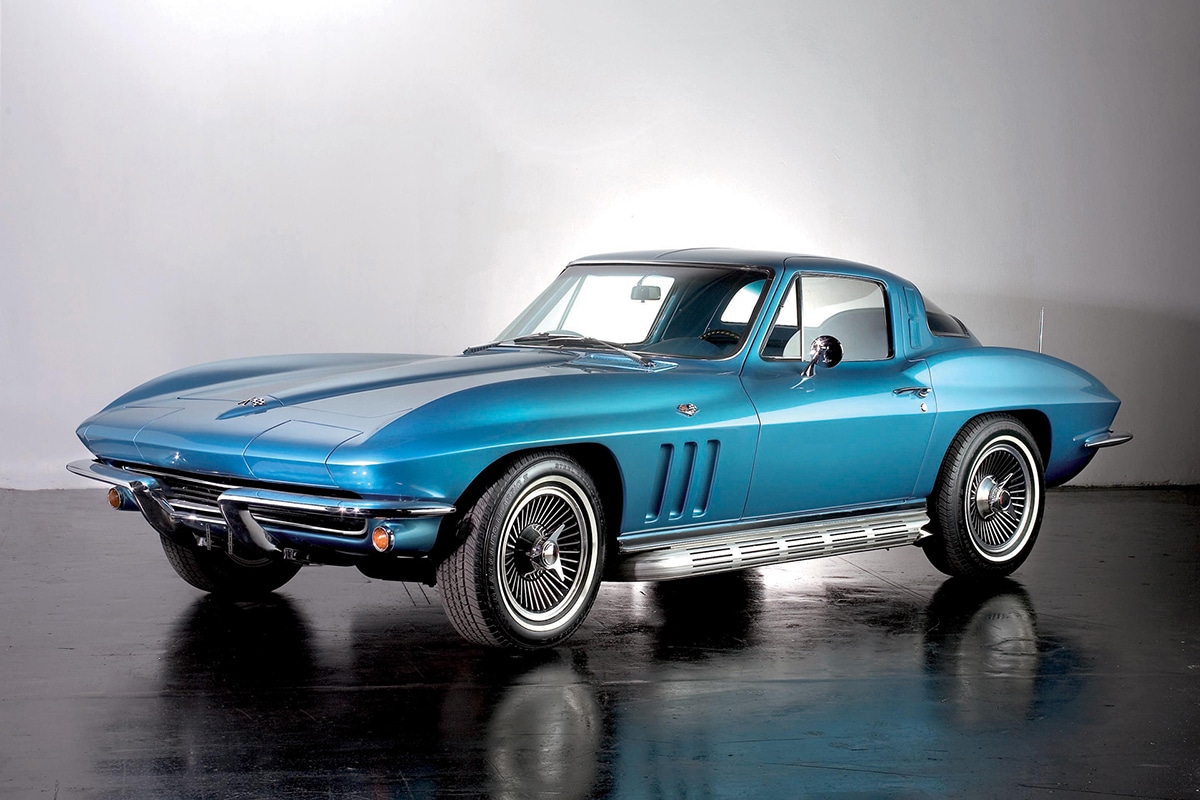 6. 1963 Chevrolet Corvette C2 (Stingray) (58.86%)
Chevys are where progressive engineering and thrill driving begins. The 1963 Corvette Sting Ray not only brought a novel design to the car world but a whole new world of handling prowess. Its trim lines, smooth body panels and compound-curved side windows, aerodynamic design, taut details, sporting scaped features are just some of the gem's highlights. Drivers have given testimony to vehicles oomf-feel when driving as cosmic.
Designer: Bill Mitchell and Zora Arkus-Duntov
Engine: 5.4 L V8
Horsepower: 250 hp
0-100 kph time: 5.9 seconds
Top speed: 210 km/ 130 mph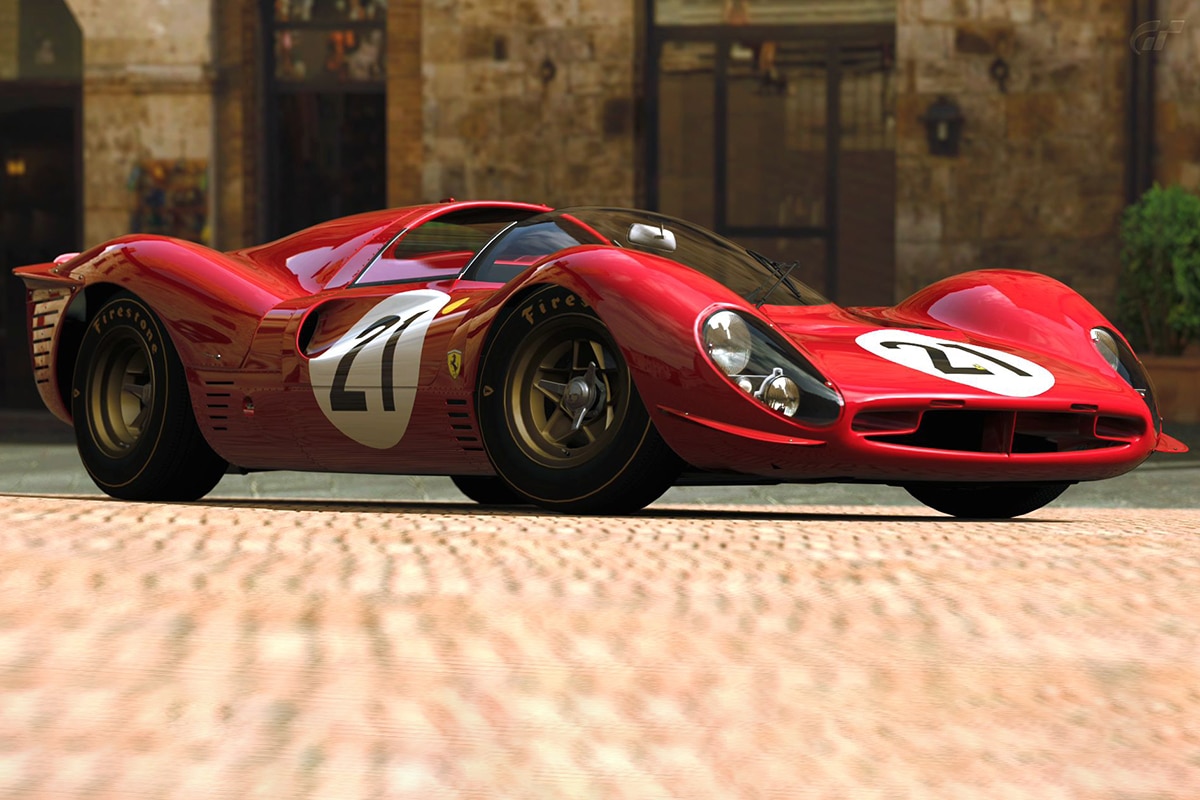 7. 1967 Ferrari 330 P4 (58.65%)
One of the most revered Ferraris of all time, the 330 P4 immediately draws attention with its curvaceous lines and aggressiveness. And since only one completely original car remains, it's an elusive sight for motorheads. Interestingly, the P4 is also one of the last Ferrari prototypes that resemble a sports car. With its low-slung stance and voluptuous lines, it is one of the most visually stunning cars produced.
Designer: Mauro Forghieri
Engine: 4.0 L V12
Horsepower: 450 hp
0-100 kph time: 3.3 seconds
Top speed: 320 km/ 199 mph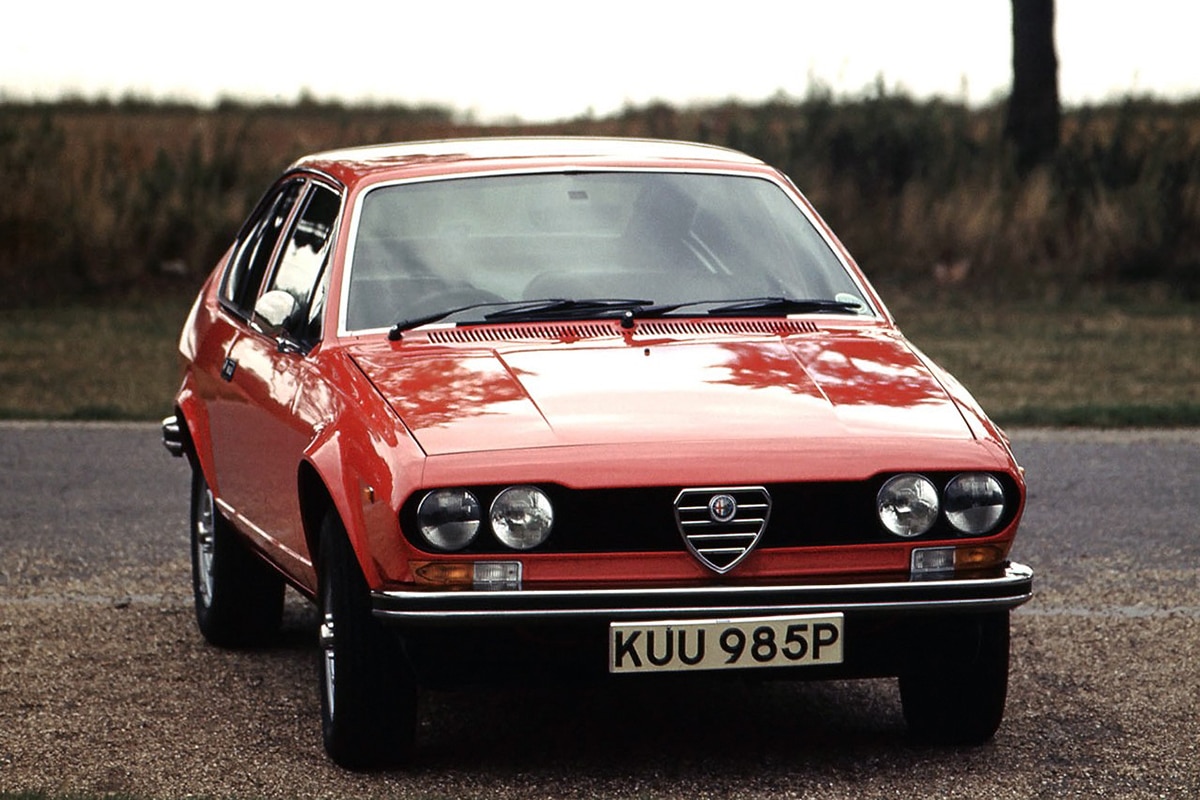 8. 1974 Alfa Romeo Alfetta (58.53%)
The Alfa Romeo Alfetta is Milan's forgotten swansong, an executive saloon car and fastback coupé. It was first popular due to its combination of modest weight and powerful engines and sold over 400,000 units until the end of its production run. Alfetta's general styling themes carried on from the company's earlier designs. Today, many see it as a sporting, extroverted statement from Alfa, curvy and attractive, while others uncharitably see it as one of the company's biggest sins.
Designer: Giorgetto Giugiaro
Engine: 1.8 L 4-cylinder
Horsepower: 108 hp
0-100 kph time: 11. 4 seconds
Top speed: 179 km/ 111 mph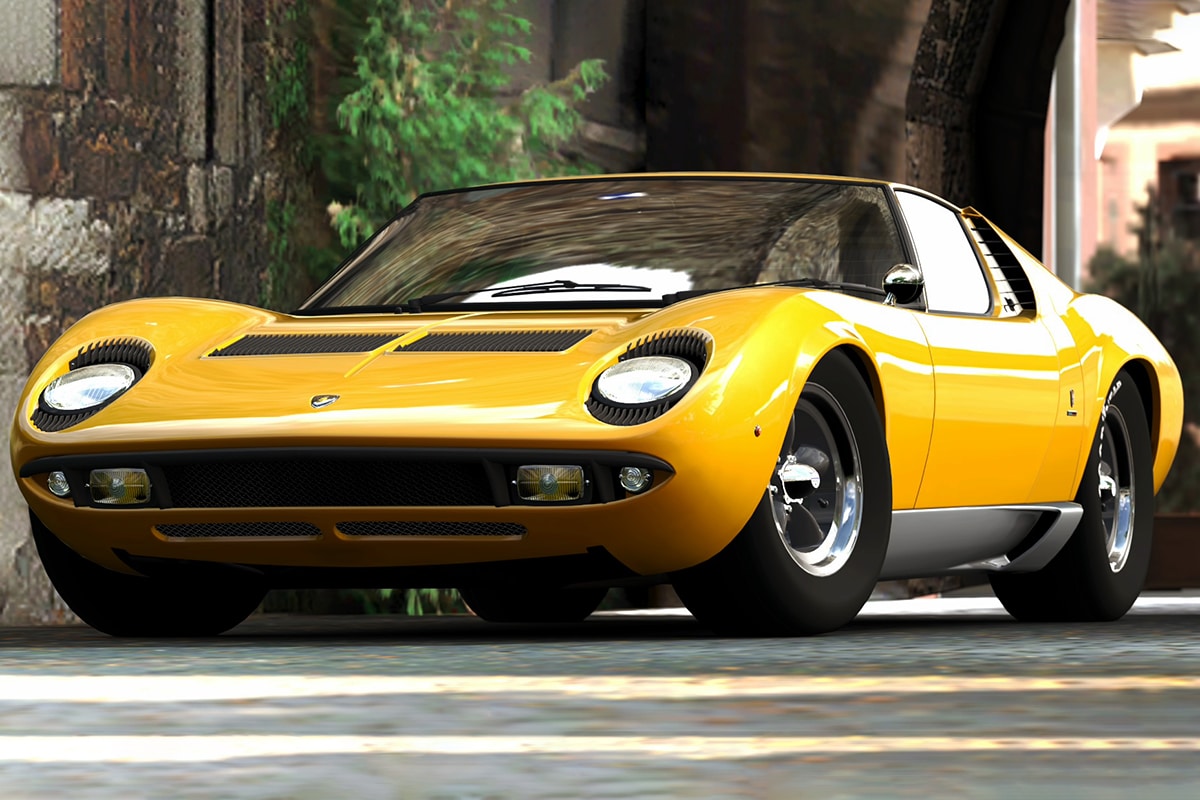 9. 1966 Lamborghini Miura (57.83%)
There are two words to describe Lamborghini's Miura — beautiful and visionary. When the jewel was unveiled to the world in 1966, it entranced car aficionados. The car's sleek, muscular lines and mid-mounted engine placement were unlike anything seen before in the automobile world. By 1973, the car's production run came to an end, but thanks to the Miura, the supercar era was in full swing with new cars competitors fashioning from Ferrari and Maserati, and the automotive landscape was changed forever.
Designer: Marcello Gandini
Engine: 4.0 L V12
Horsepower: 350 hp
0-100 kph time: 5.8 sec
Top speed: 290 km/ 180 mph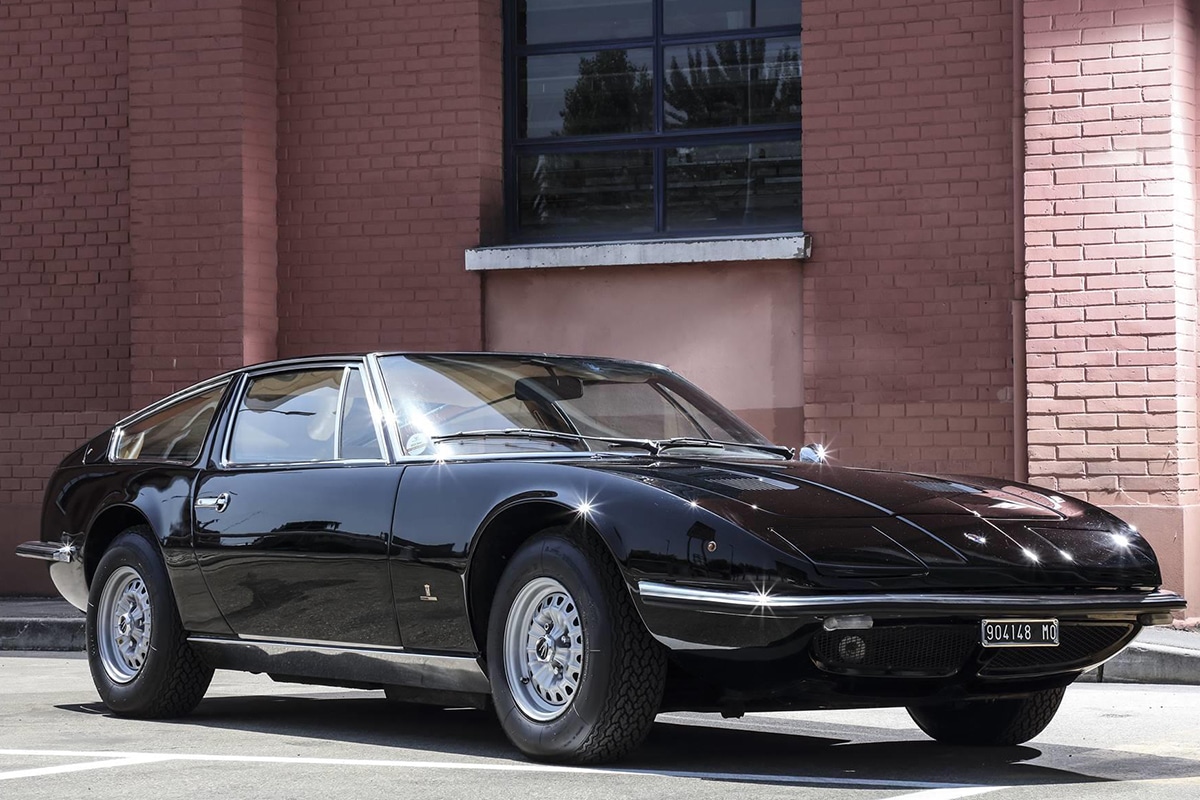 10. 1969 Maserati Indy (57.75%)
The Indy, named after the Indianapolis racetrack where Maserati triumphed, was meticulously forged to provide more room for the driver than its ashamed predecessor the Maserati Ghibli. The Indy's styling was the brainchild of Giovanni Michelotti. The mastermind ensured that the car has a low drag factor as well as superior stability at high speeds. The Indy's aerodynamic fastback rear also provided the benefit of a tailgate, making access to the spacious loading area more convenient and evermore smoother cruise.
Designer: Virginio Vairo
Engine: 4.2 L V8
Horsepower: 256 hp
0-100 kph time: 7.2 seconds
Top speed: 225 km/ 140 mph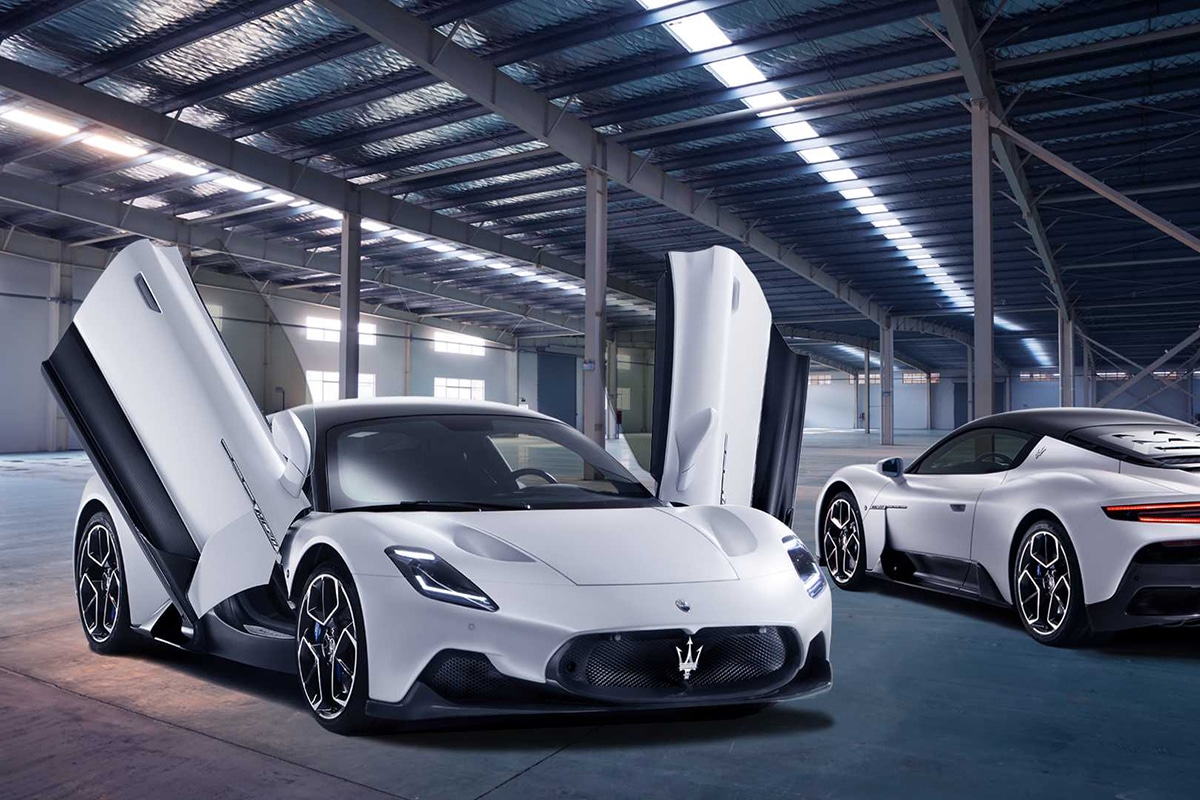 11. 2020 Maserati MC20 (57.65%)
It's safe to say that the Maserati MC20 is in the league of the big boys of the car world — Bugatti, Lamborghini and Ferrari. For quite some time now, Maserati has been arousing us with the new MC20 sports car, and with a hefty price tag of $438,000, the 630 horsepower twin-turbo V6 state-of-the-art all-electric super sports car is way ahead of its time. Offered as a two-seater coupe or convertible with a small driver cabin and unique carbon fibre structure that gives you inimitable elegance.
Designer: Klaus Busse
Engine: 3.0 L Twin-turbocharged V6
Horsepower: 630 hp
0-100 kph time: 2.9 seconds
Top speed: 325 km/ 202 mph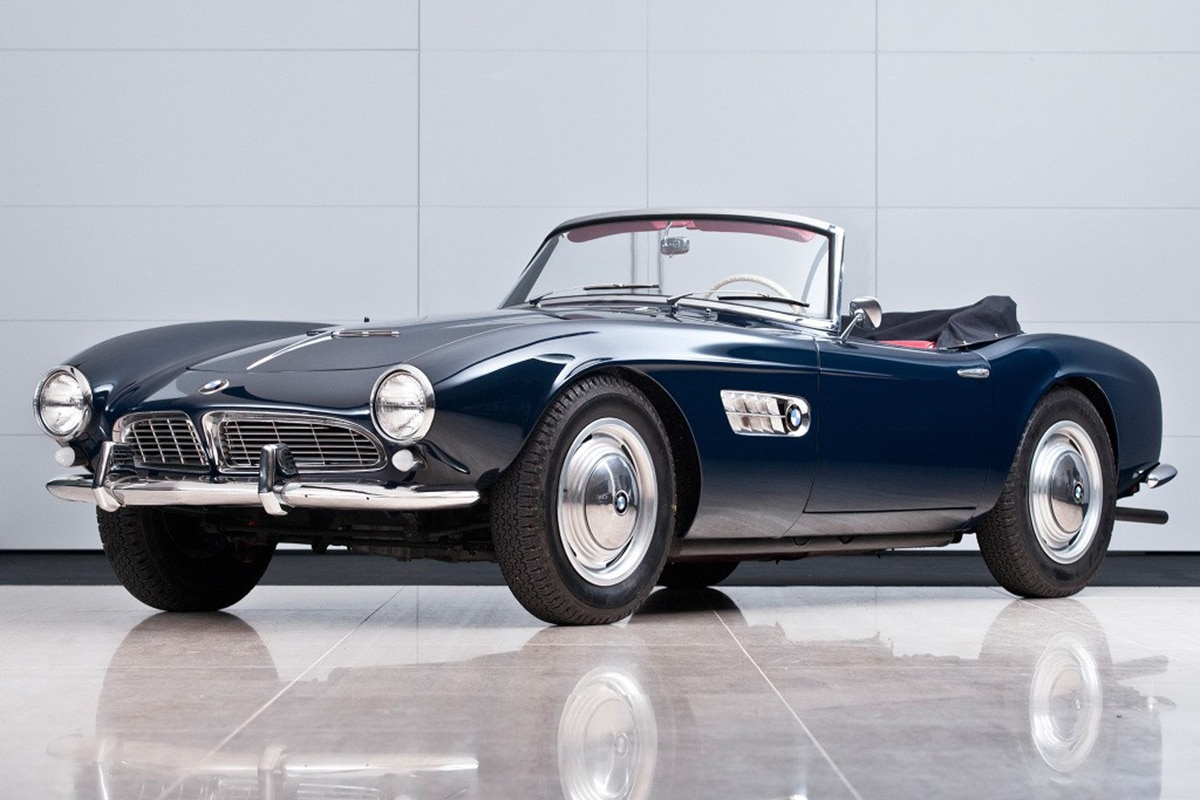 12. 1956 BMW 507 (57.58%)
Interestingly, the early BMW models, such as the 507, were hand-built. But this one was a prototypical design that went on to inspire one of the greatest modern BMW cars, including the Z8, which became its spiritual successor in the homes of the opulent and stylish. The 507 is a classic German sports car, ideal for vintage touring, and highway and country venturing. Today, the BMW's 507 roadsters are highly sought-after and can fetch millions. This car has been owned by a slew of celebrities like Elvis Presley, actor Fred Astaire and Prince Ranier of Monaco.
Designer: Albrecht von Goertz
Engine: 3.2 L V8
Horsepower: 150 hp
0-100 kph time: 10.8 seconds
Top speed: 196 km/ 122 Mph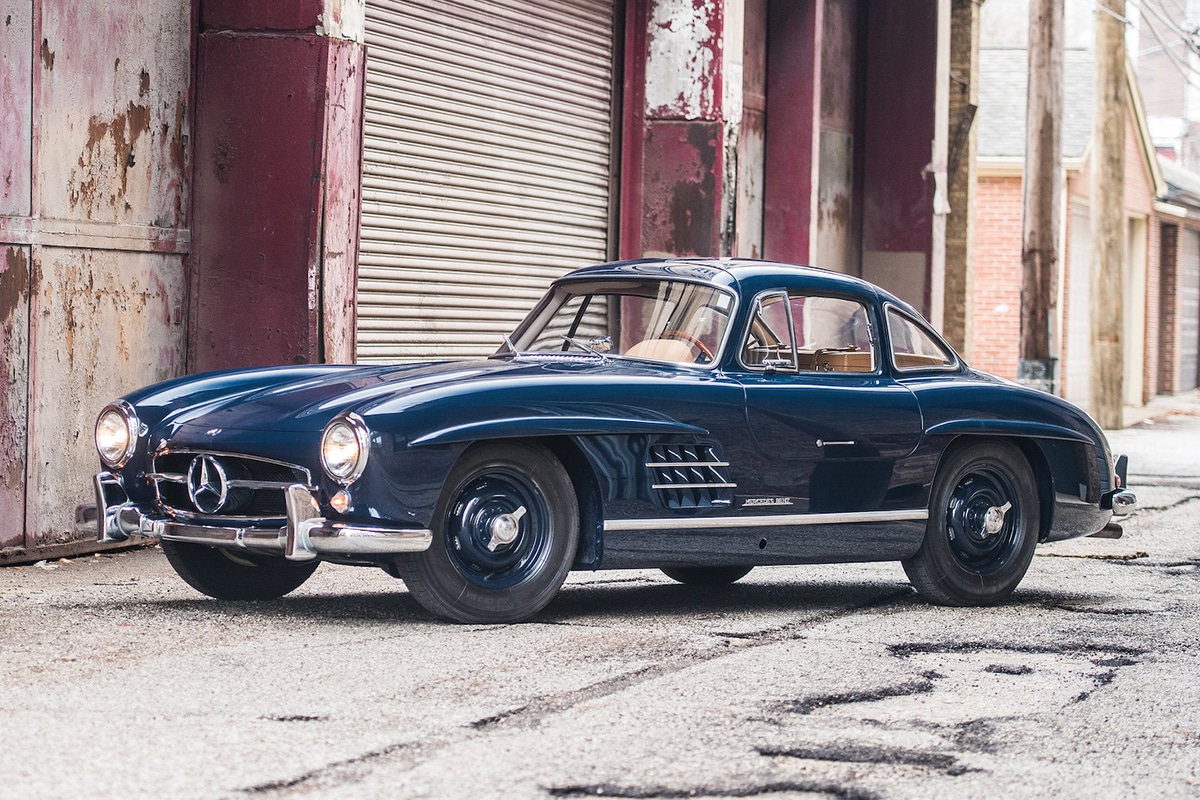 13. 1954 Mercedes-Benz 300 SL Gullwing (57.56%)
Surprisingly, the fastest and most revolutionary car in the mid-1950s wasn't a Lamborghini, Ferrari, or a Jaguar. In fact, the peak of automobile design and advancement in the mid-1950s was thanks to Mercedes-Benz. The 300 SL Gullwing is one of the world's most well-known and lusted-after classic cars. Its roof-hinged gullwing doors, sports-luxe interior, comprehensive ventilation & retro leather make it increasingly sexier and more reason for it to have a costly price.
Designer: Karl Wilfert
Engine: 3.9 L V6
Horsepower: 222 hp
0-100 kph time: 8.9 seconds
Top speed: 261 km/ 162 mph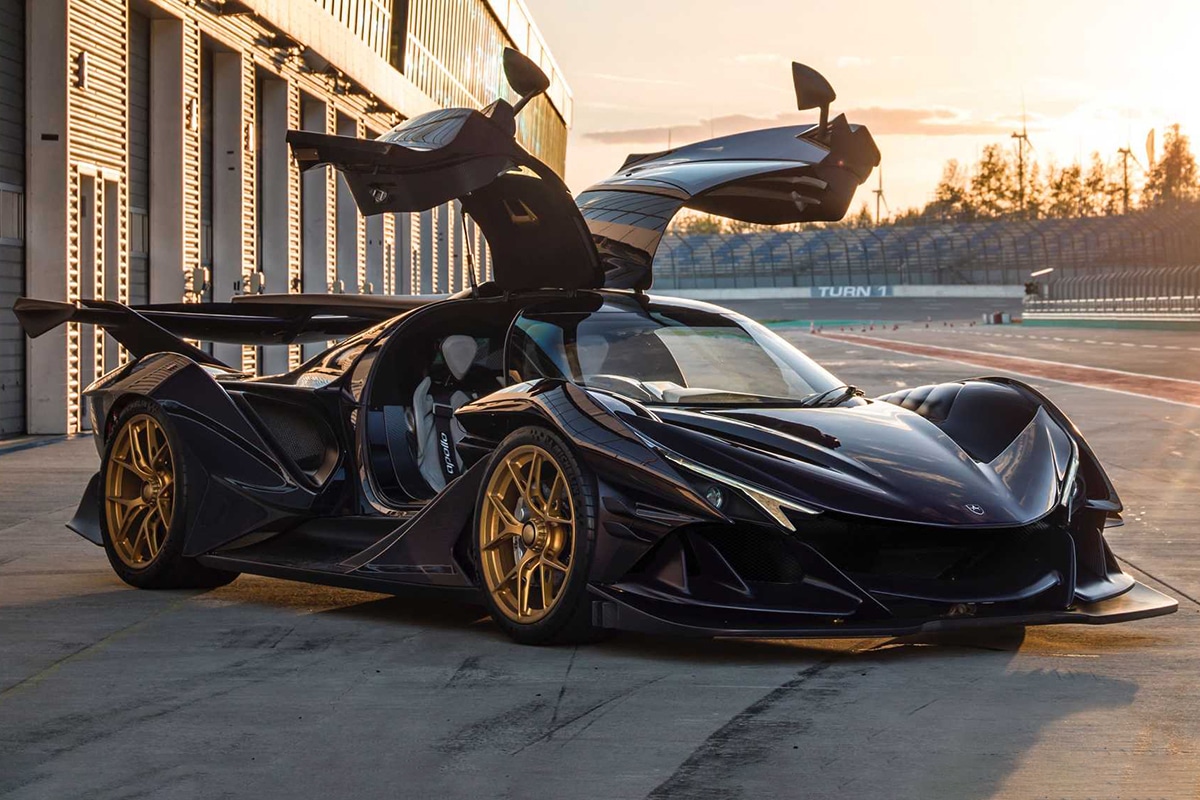 14. 2019 Apollo Intensa Emozione (57.12%)
Lightweight, aerodynamically efficient and not from the bygone. The Apollo Intensa Emozione (IE for short) stands for everything today's slate of super sports cars have to offer. The Intensa Emozione is a separate model targeted more toward buyers who frequent the track, and it's completely road-legal. Each of its buyers will have access to a driver training program to be held at some elite European racetracks. The same programs have been included with similar track-focused cars by top-tier European brands.
Designer: Jowyn Wong
Engine: 6.3 L V12
Horsepower: 775 hp
0-100 kph time: 2.7 seconds
Top speed: 335 km/ 208 mph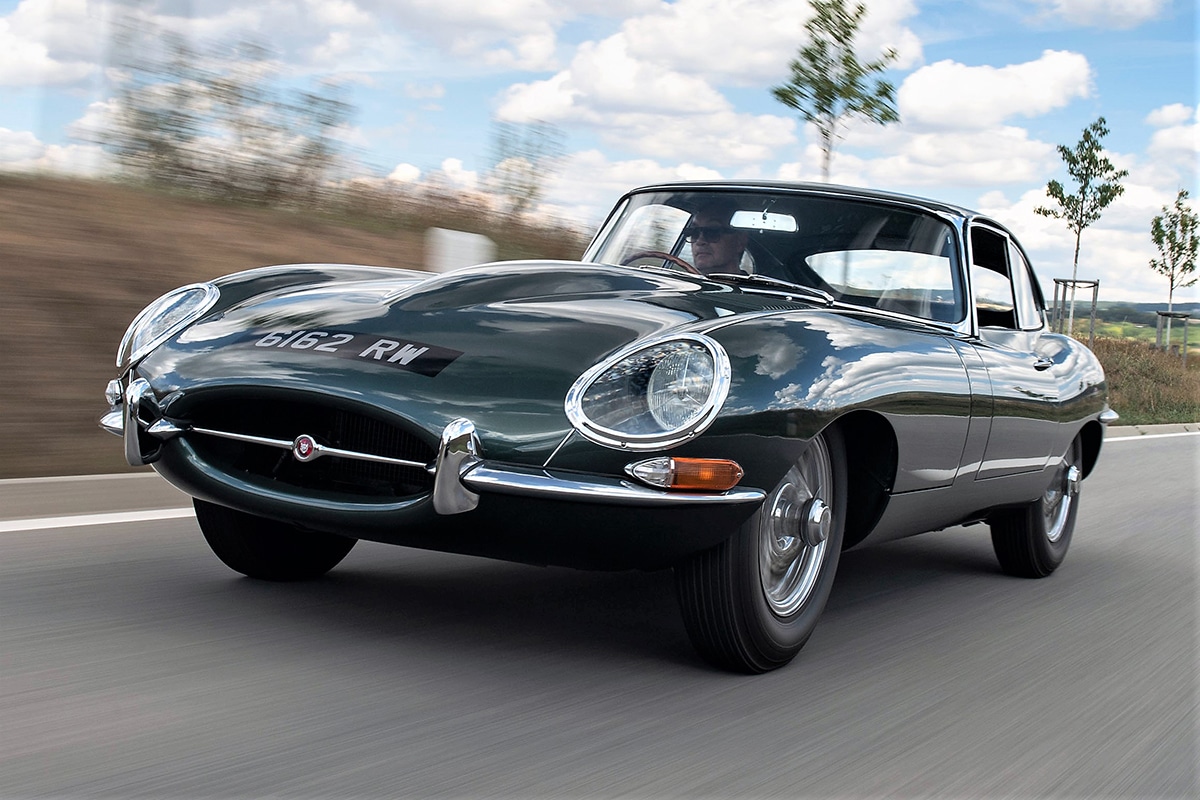 15. 1961 Jaguar E-Type (57.11%)
The name of Jaguar is synonymous with success and aggression. This British car brand solidified its presence on every famous racing circuits in the world and in every market in the West. What's their secret? (1961 Jaguar E-Type, specifically speaking). The vehicle has a racing-type steering wheel, large round instruments, wire wheels and a low build that contribute to giving you an oomf-kick when driving — at least that's what its passengers thought.
Designer: Malcolm Sayer
Engine: 3.8 L V6
Horsepower: 265 hp
0-100 kph time: 6.6 seconds
Top speed: 233 km/ 145 mph
You'll also like:
Top 15 Best Sports Cars – Power, Luxury and Design
12 Things to Look For When Buying Classic Cars
Top 10 Australian Car Websites & Magazines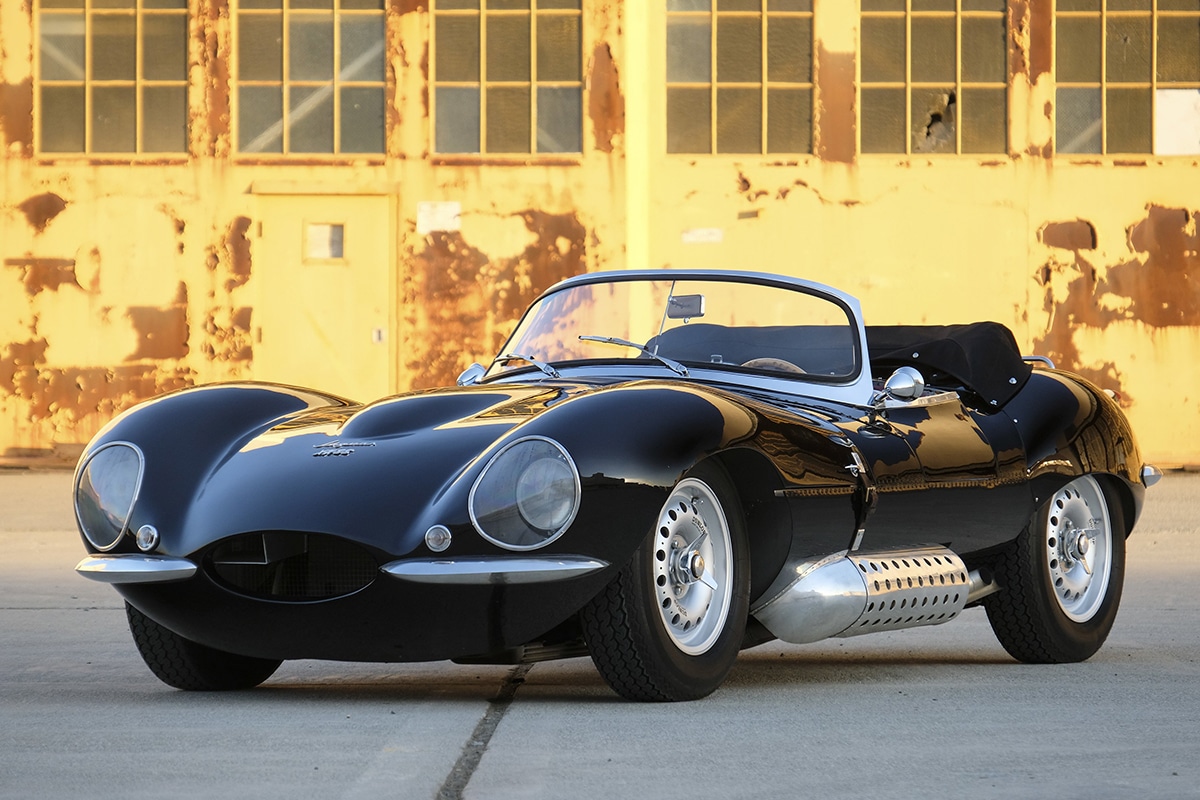 16. 1957 Jaguar XKSS (57.11%)
With only 16 ever manufactured, the 1957 Jaguar XKSS could easily fetch over USD$15 million on bad auction day. In 1956, near the peak of Jaguar's D-Type's success in international sportscar racing, the company decided to discontinue motorsports and up its game on its road cars. That left 25 D-Types potentially without ownerless, but the company's co-founder William Lyons had something up his sleeve. With a few modifications, the D-Type became the now XKSS road-and-track car. Unfortunately, just 16 D-types were converted to XKSS before a fire destroyed many of them and indirectly ramped up their value.
Designer: Walter Hassan
Engine: 3.4 L V6
Horsepower: 250 hp
0-100 kph time: 5.2 seconds
Top speed: 241 km/ 150 mph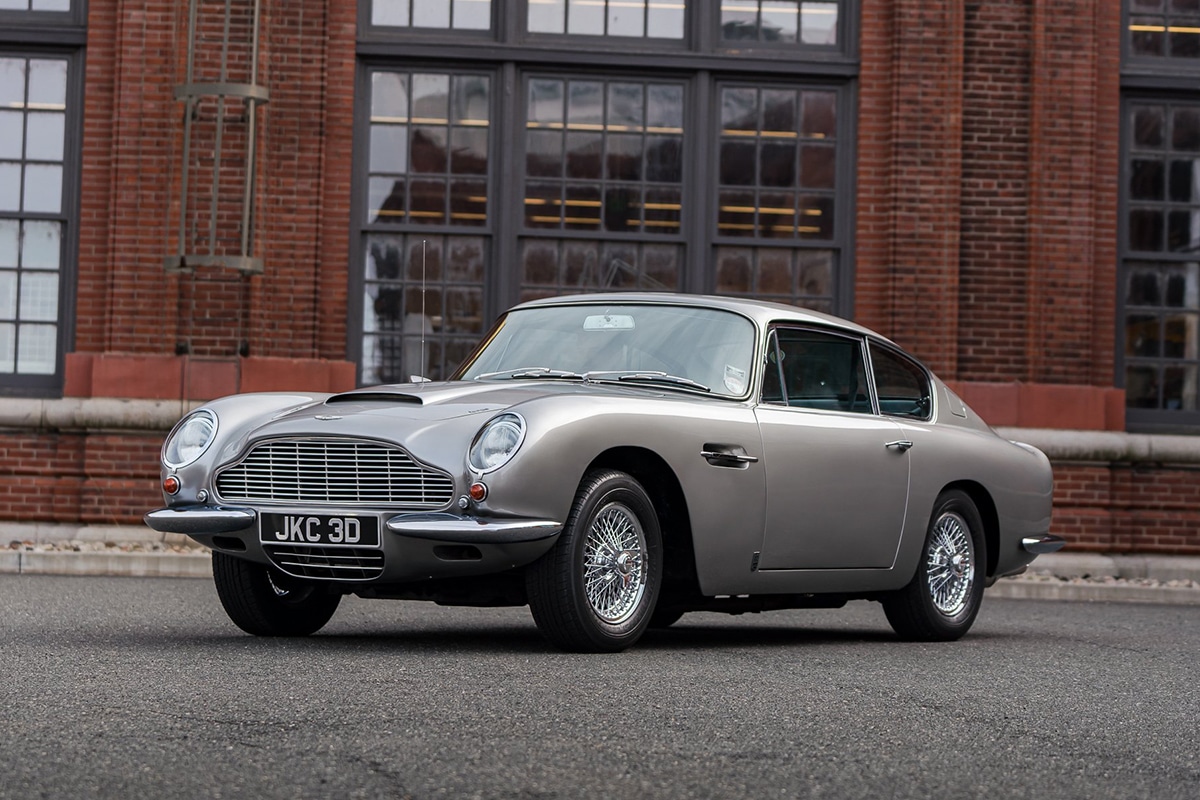 17. 1965 Aston Martin DB6 (vantage volante) (56.86%)
Think Aston Martin, think James Bond; although it was the BD5 that was driven in the movie franchise, the 1965 DB6 is also the quintessential vehicle of character. The BD5 & BD6 are smooth and stunning, gentlemen-like on the surface, but with a not-so-obvious aggressiveness. Put simply, the DB6 got's the specs of the DB5, but on 'roids. With 37 in existence, this beaut is one-of-a-kind and the most lusted-after sports car by Aston Martins. It also delivers top-end speed for that throttle effect.
Designer: Tadek Marek
Engine: 4.0 L V6
Horsepower: 325 hp
0-100 kph time: 6 seconds
Top speed: 241 km/ 150 Mph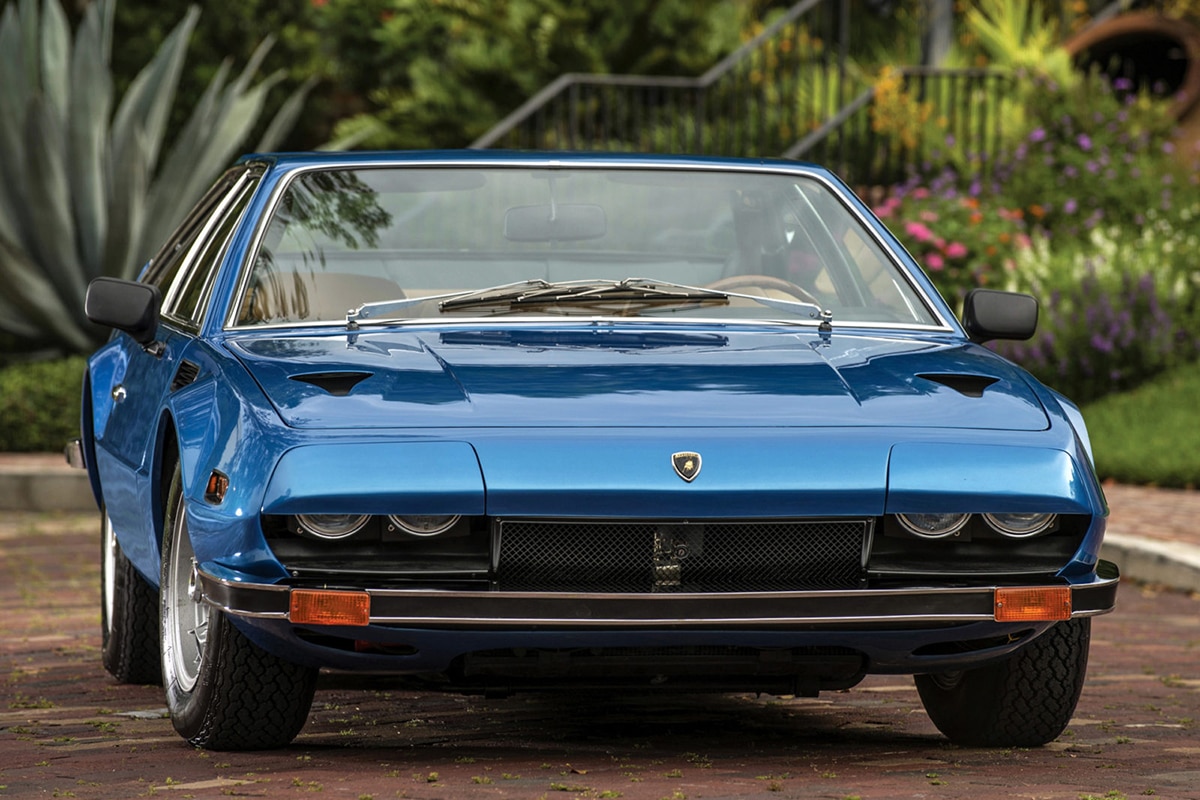 18. 1970 Lamborghini Jarama (56.62%)
The Lamborghini Jarama was unveiled at the Geneva Motor Show in March 1970 when the company was decided to switch coachbuilding companies and do things differently. The car that resulted was odd in appearance, at least for a sports car. The Jarama was a low, wide and short car. It came with Miura-style wheels but it was much heftier than the supercar. But after a couple of design trial and errors, the later Jarama turned out to be a great highway runner and has secured a spot in history as the beautiful car in the world.
Designer: Marcello Gandini
Engine: 3.9 L V12
Horsepower: 350 hp
0-100 kph time: 5 seconds
Top speed: 257 km/ 160 mph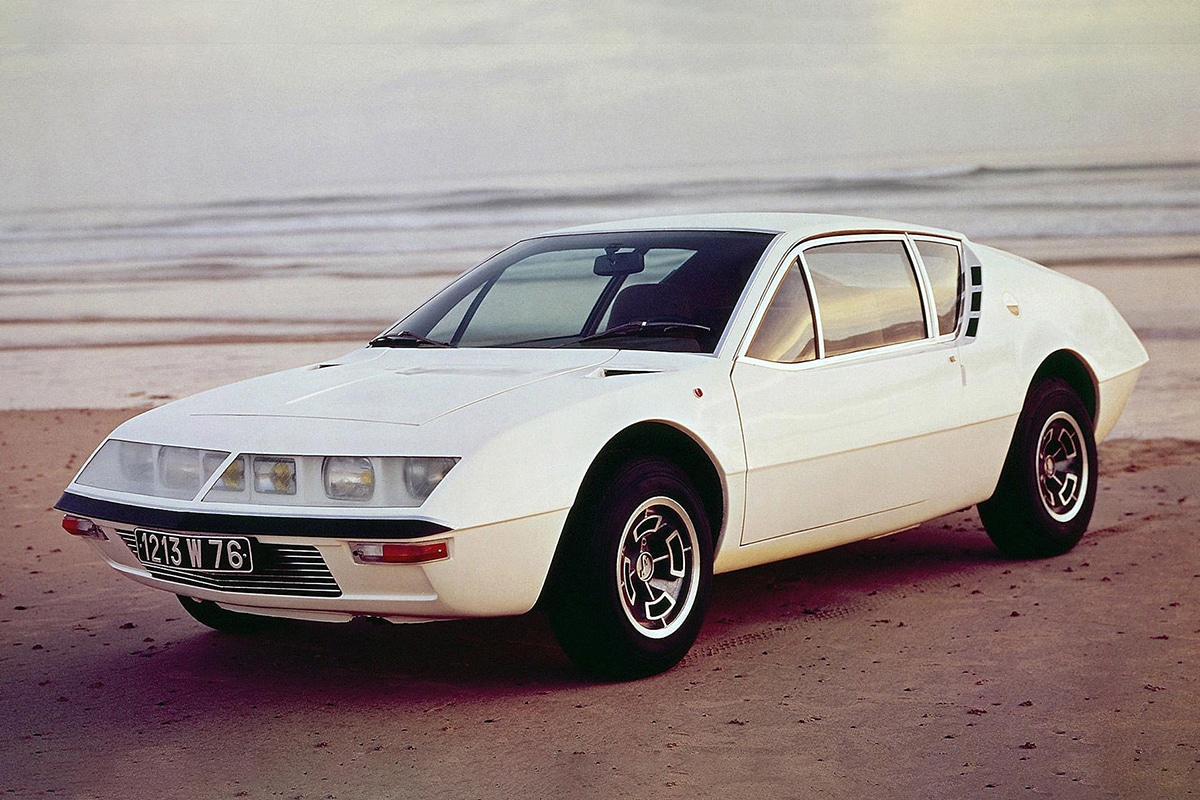 19. 1971 Alpine A310 (56.26%)
The 1971 A310 was the start of a change for Alpine. Previous Alpine models, most notably the A110, was pure sports and race cars and were even punishing to drive for long distances. It's rumoured that due to Porsche's high-volume sales, Alpine got green-eyed and began to design a new generation car. The A310 offers a lot more space, comfort and, how should we put this, ritzier in appearance than its predecessors. The A310 additionally retained the classic features of Alpine and is quite compact when compared to Alpine's GTs.
Designer: Michel Beligond & Yves Legal
Engine: 4-cylinder & V6
Horsepower: 125 hp
0-100 kph time: 8.1 seconds
Top speed: 220 kph / 137 mph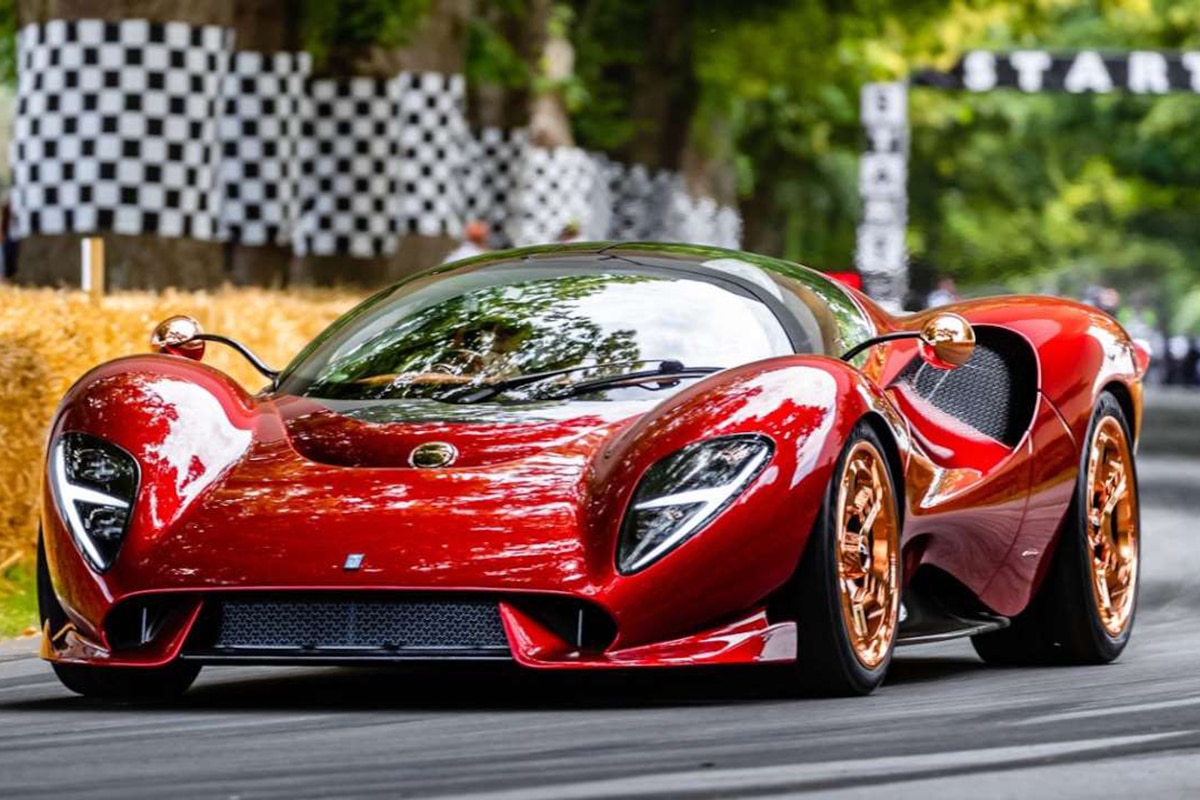 20. 2020 De Tomaso P72 (56.18%)
De Tamaso is another Italian stallion brand that showcases stellar designs and a degree of engineering that's inimitable. The 2020 P72 typifies the company's pioneer trending identity and exclusivity, and the P72 remains to be one of only 72 units produced. Its sleek surface, bold lines, punctuated wheel arches, low front and firey tone results in its unique beauty. The P72 design is set to stand the test of time with flawless attention to detail, combined with the most advanced engineering.
Designer: Jowyn Wong
Engine 5.0 L V8
Horsepower: 700 hp
0-100 kph time: 5.5 seconds
Top speed: 355 km/ 221 mph
You'll also like:
Top 15 Best Sports Cars – Power, Luxury and Design
12 Things to Look For When Buying Classic Cars
Top 10 Australian Car Websites & Magazines
General FAQs
What is the best looking car in the world?
The 2019 Ferrari Monza SP1 is the best looking car in the world, according to a study by UK car website CarWOW. Its golden ratio is almost 62 per cent, the highest of any car.
What is the Golden Ratio in design?
The golden ratio has been used throughout history to create design elements that have an ideal visual appeal. Because the shape is rooted in nature and mathematics, it's the perfect combination of balance and harmony. And it's a superb tool to use in design.
Who designed the Jaguar E-Type?
Malcolm Sayer is the pioneer that designed the Jaguar E-Type. Because of the sports car's beauty, high performance, and steep pricing, it is one of the most desired cars ever made.
---
Featured Video from Man of Many