This Obnoxious 6-Wheeled Ford Bronco is $400,000 Worth of Raw Power
The Ford Bronco already has a well-earned reputation for off-roading prowess, so when it comes to improving on that, you have to resort to extreme measures. Maxlider Brothers Customs, a custom shop based in Illinois that specializes in Bronco builds, is taking on that challenge of going extreme with a 6-wheel 2021 Ford Bronco.
You'll also like:
2022 Maserati Levante Hybrid Electrifies the Luxury SUV
Prince Philip's Custom Land Rover Defender Hearse is Royally Badass
Ferrari's First All-Electric Car is Coming in 2025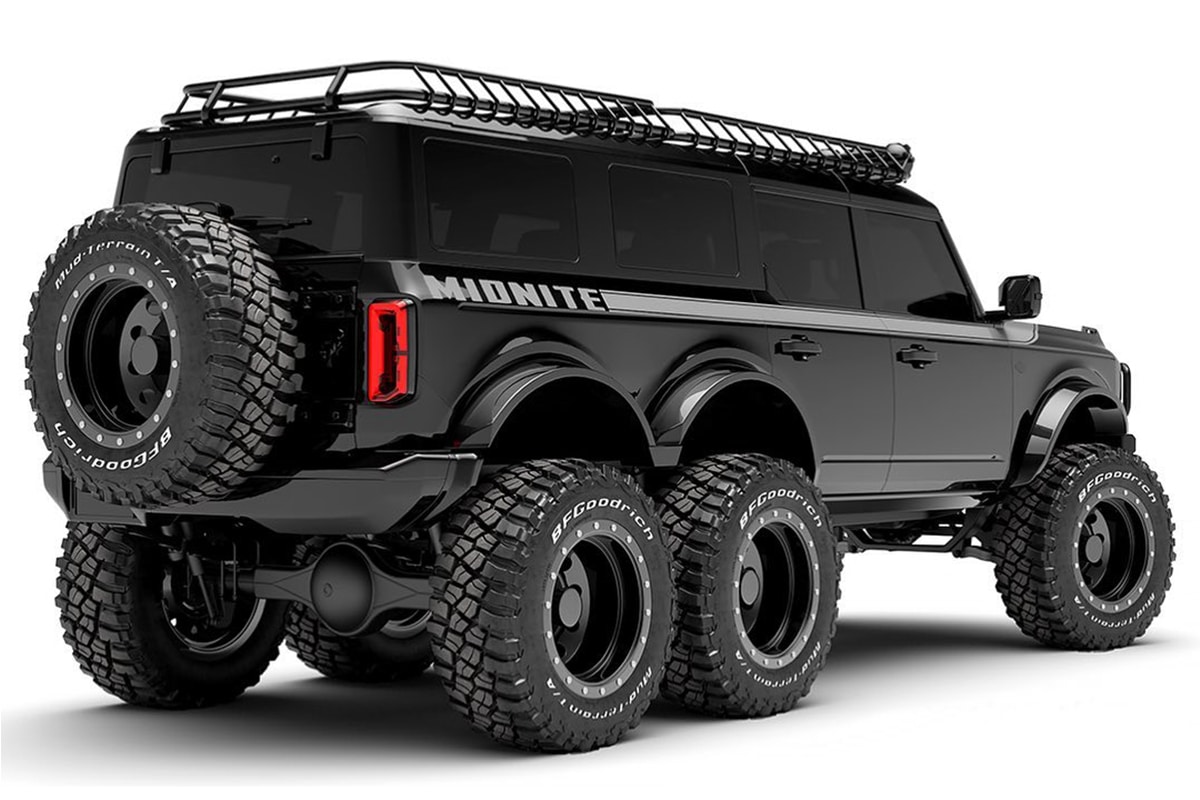 The Maxliders are pretty familiar with the Ford Bronco. "Our family's history with the Bronco is as old as the Bronco itself," says Erik Maxlider, the shop's CEO. "We caught the 'Bronco Bug' in 1966 when my Uncle Dick Conrad bought the very first Bronco ever sold at our local Ford Dealership in Donavan, IL. Uncle Dick's son, Cousin Rick, had numerous Broncos over the years and he used to take Kris and me out with him to jump railroad tracks outside of town. We almost died in a Bronco more than once!" While the 6-wheel 2021 Ford Bronco that they're working on right now doesn't have the mission of providing near-death experiences, it does look like it can take you just about anywhere else. For this build, Maxlider added an additional axle in the rear of the Bronco, which stretched out the cargo area in order to provide the necessary space for another set of wheels and tires. Maxlider also added a lift to give the Bronco an even beefier appearance—not that it needed the help in that department. The elongated cabin also provided space for a second roof-rack, so you can stack on twice the gear you would otherwise.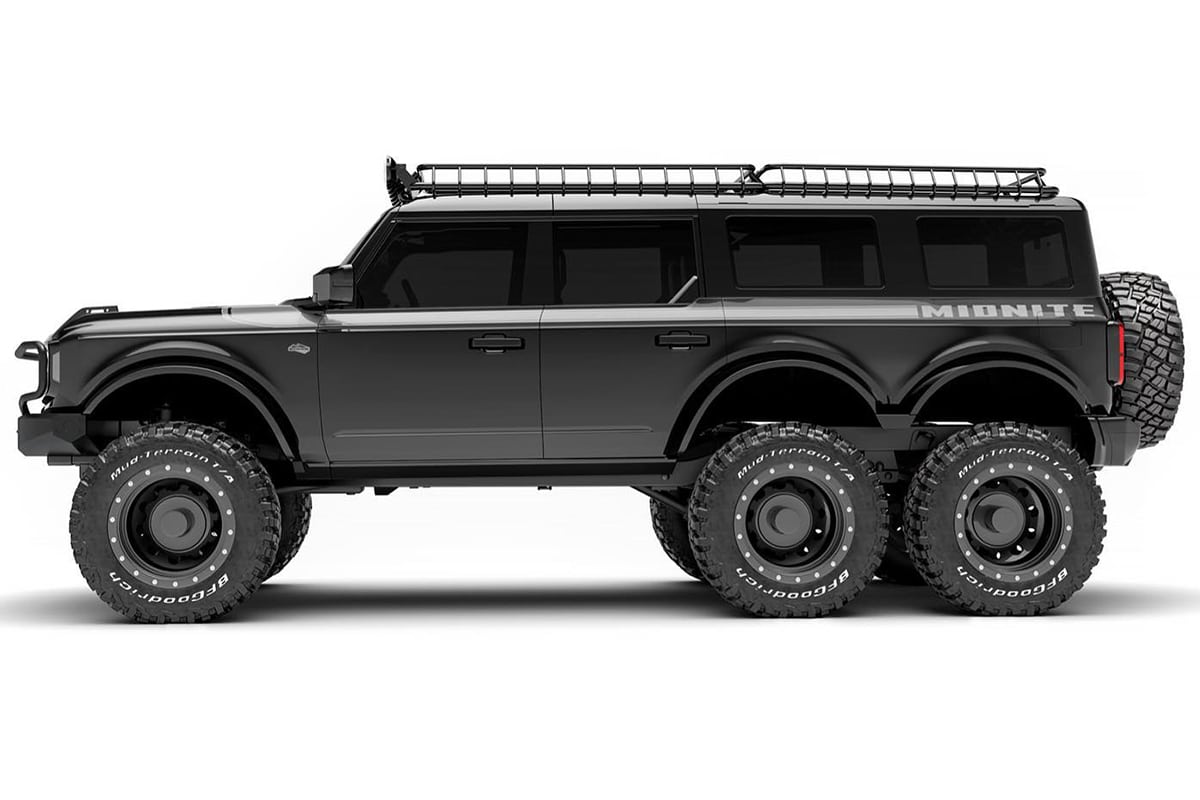 Adding the 6-wheel 2021 Ford Bronco to your stables will cost you $400,000. If you want to go with a bit more of a traditional custom Bronco—the kind that only has four wheels to deal with—Maxlider can help there, too. Check out their Nite and Midnite Editions, or take a glance at their many other packages. You can get your custom Bronco going for anywhere from $10,000 to $35,000.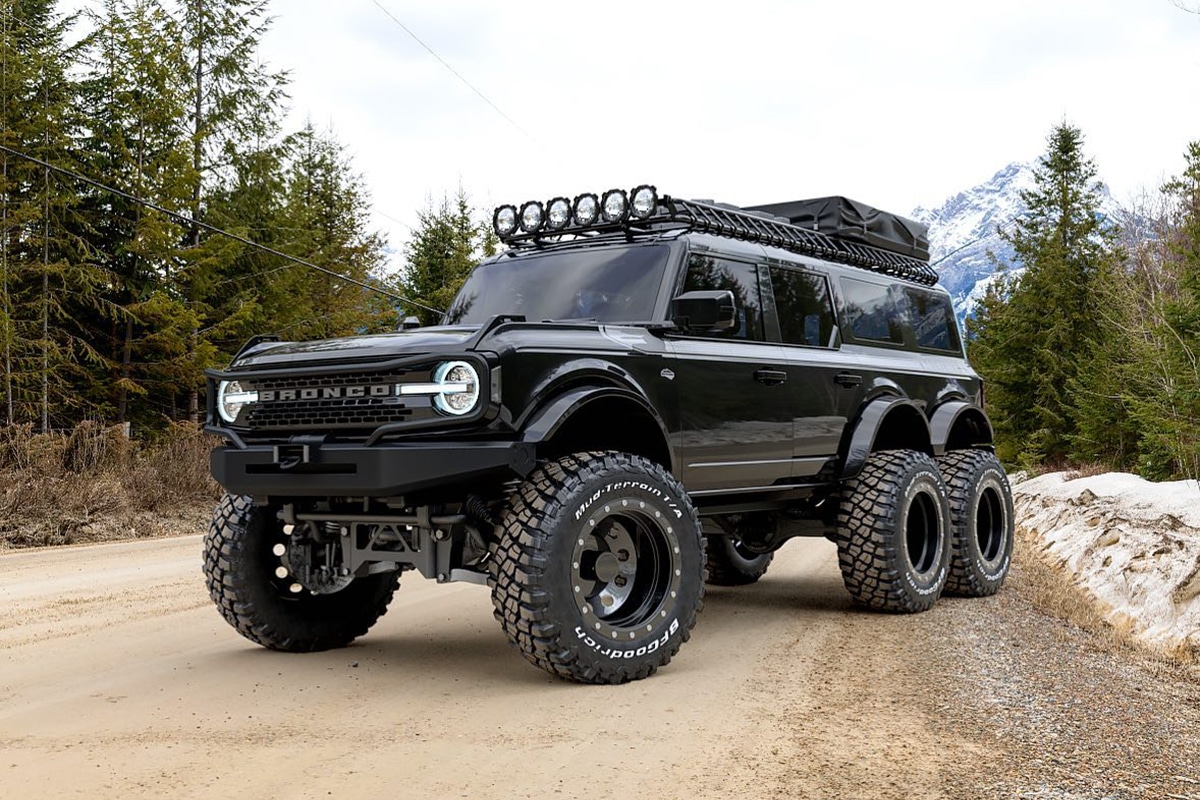 You'll also like:
2022 Maserati Levante Hybrid Electrifies the Luxury SUV
Prince Philip's Custom Land Rover Defender Hearse is Royally Badass
Ferrari's First All-Electric Car is Coming in 2025