$300,000 Novitec F8 Tributo is an 802HP Weapon
Novitec has built a solid business providing tuning and upgrades for high-performance cars like McLaren and Lamborghini. They've also done a lot of work with Ferraris, and their latest project, the Novitec F8 Tributo, shows that the German tuner is at the top of their game.
You'll also like:
Novitec 812 GTS Ferrari Takes a Classic to the Extreme
Jerry Seinfeld's $300,000 Porsche 911 GT3 RS is Up for Grabs
Niels van Roij Pays Homage to the Ferrari Breadvan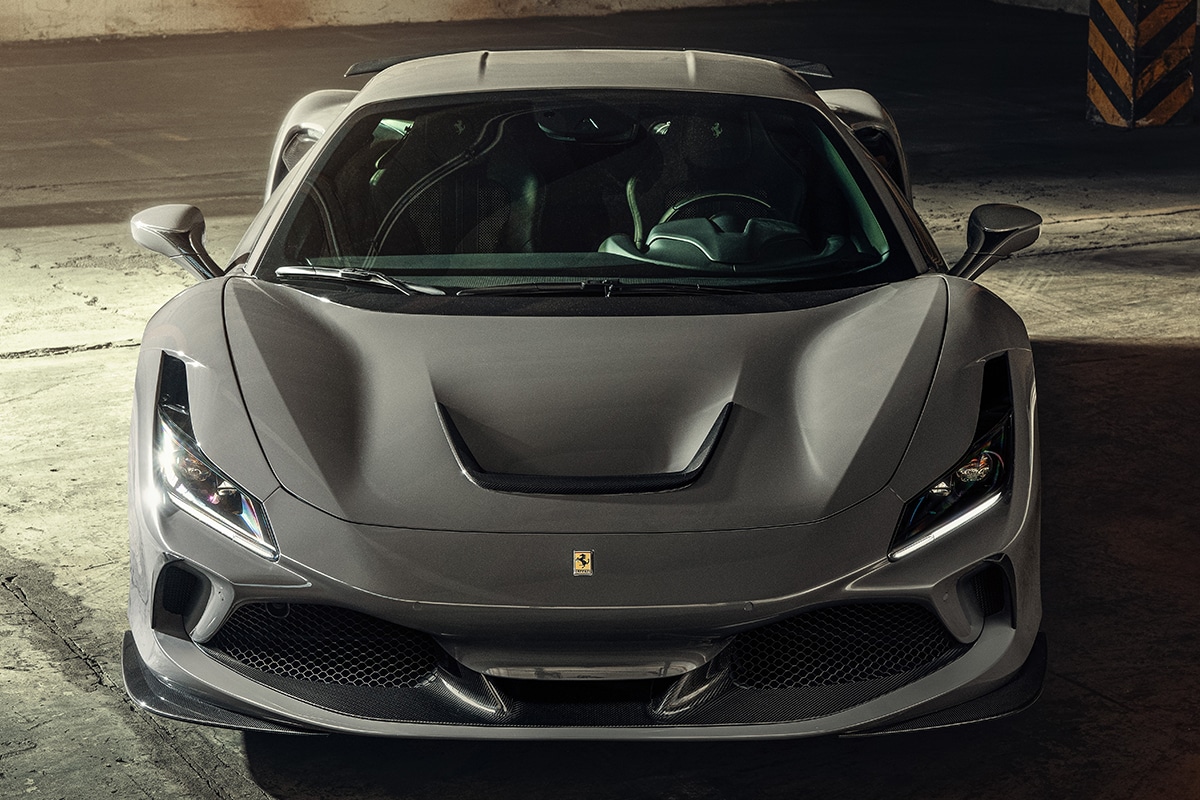 The upgrading for the F8 starts under the hood, where the Ferrari's twin-turbocharged 3.9-litre V8 gets an increase in power, taking it from 720 horsepower and 568 lb-ft of torque to 802 horsepower and 662 lb-ft of torque. Where does that power increase come from? Mainly from Novitec's plug-and-lay N-Tronic engine mapping modules via an N-Tronic processor controlled engine management unit.
Pairing those modules with a high-performance exhaust, also from Novitec, results in the spike in performance. With the added power, the F8 can go from 0 to 62 miles per hour in 2.6 seconds and hit a top speed of 211 miles per hour.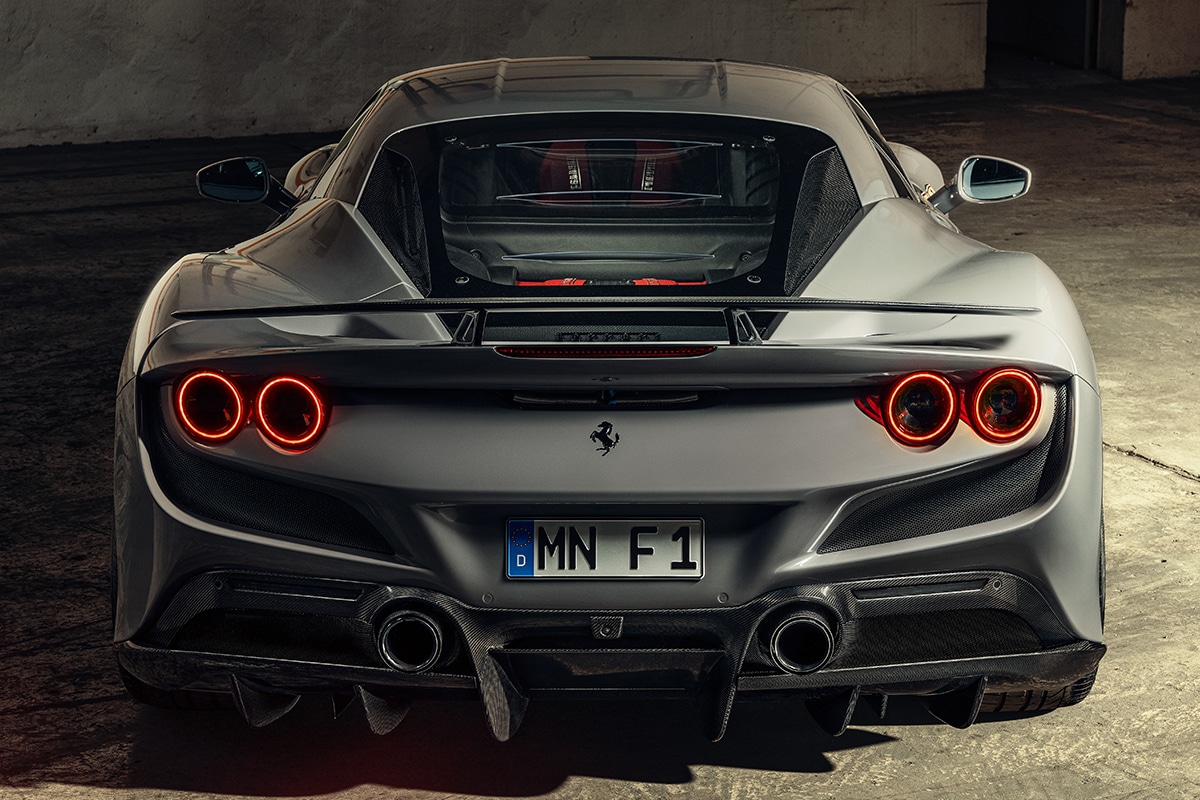 But it's not just power that Novitec is interested in, as is evidenced by the different exhaust systems available, which include a gold-plated Inconel system. For the bodywork, it's all about improving aerodynamics while making the car look even faster. The upgrades come in naked carbon that has received a high-gloss clear coat.
Those additions include a two-piece front-splitter as well as a larger rear wing. You can also pick up a new rear diffuser from Novitec—and why not? Especially if you're already adding all the other upgrades. Carbon-trim side mirrors join new rocker panels and a rear lip spoiler as well. Vossen wheels measuring 21 inches in the front and 22 inches in the rear are also added, while Novitec's sport springs drop the ride height by 1.4 inches. For the interior, Novitec decked out the F8 in leather and Alcantara.
All those upgrades won't come cheap, and while Novitec hasn't revealed pricing, you can bet that getting the Novitec treatment for your F8 will take that $280,000 car to a cool $300,000.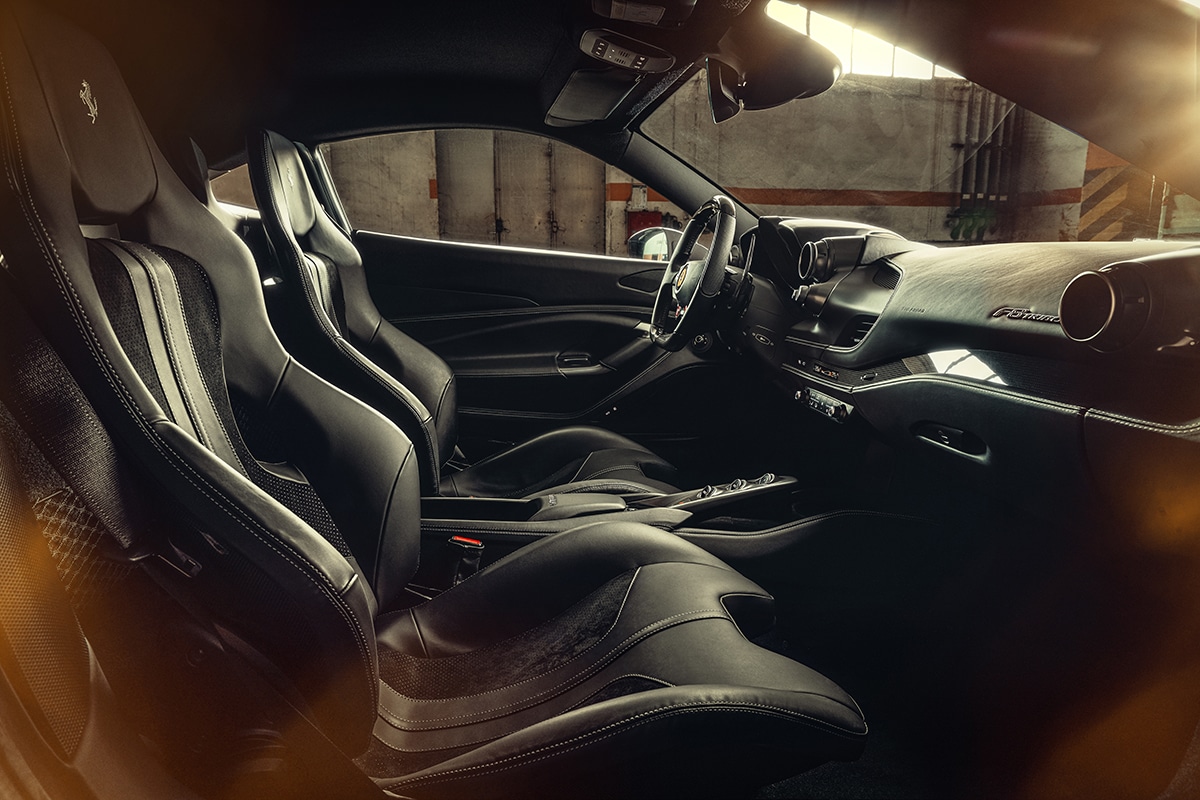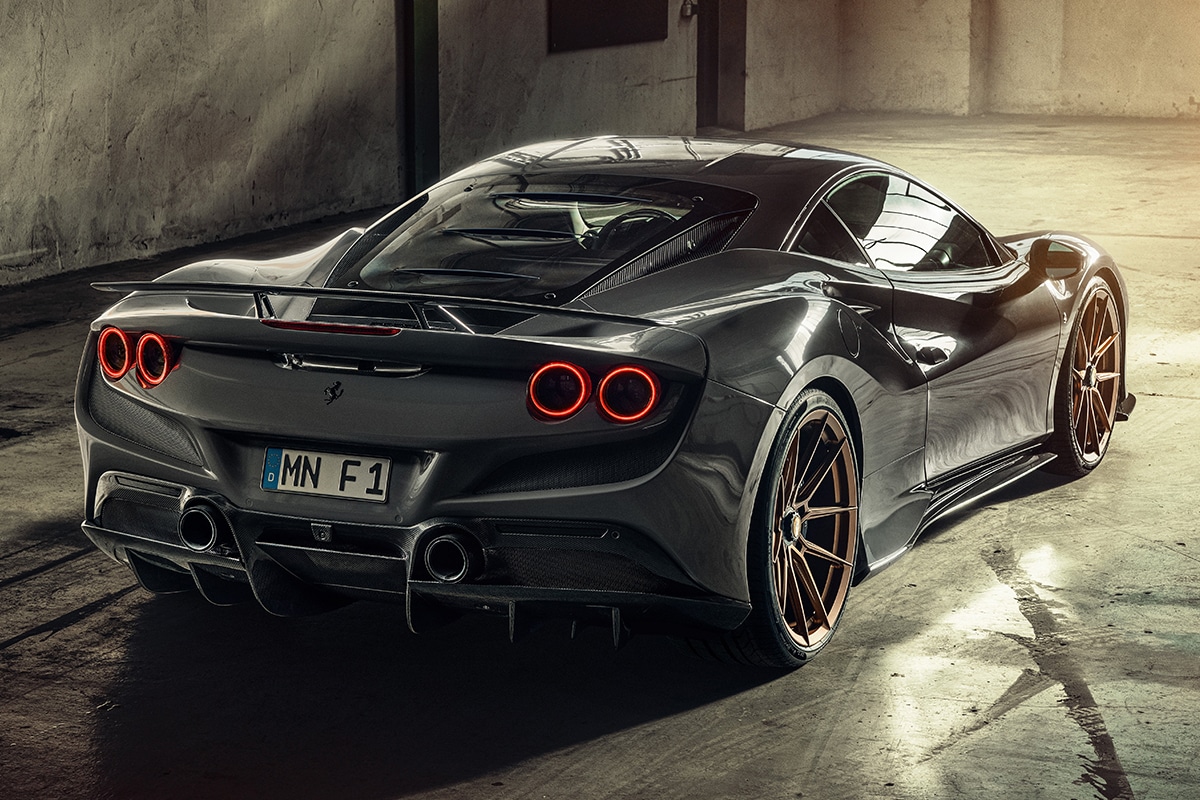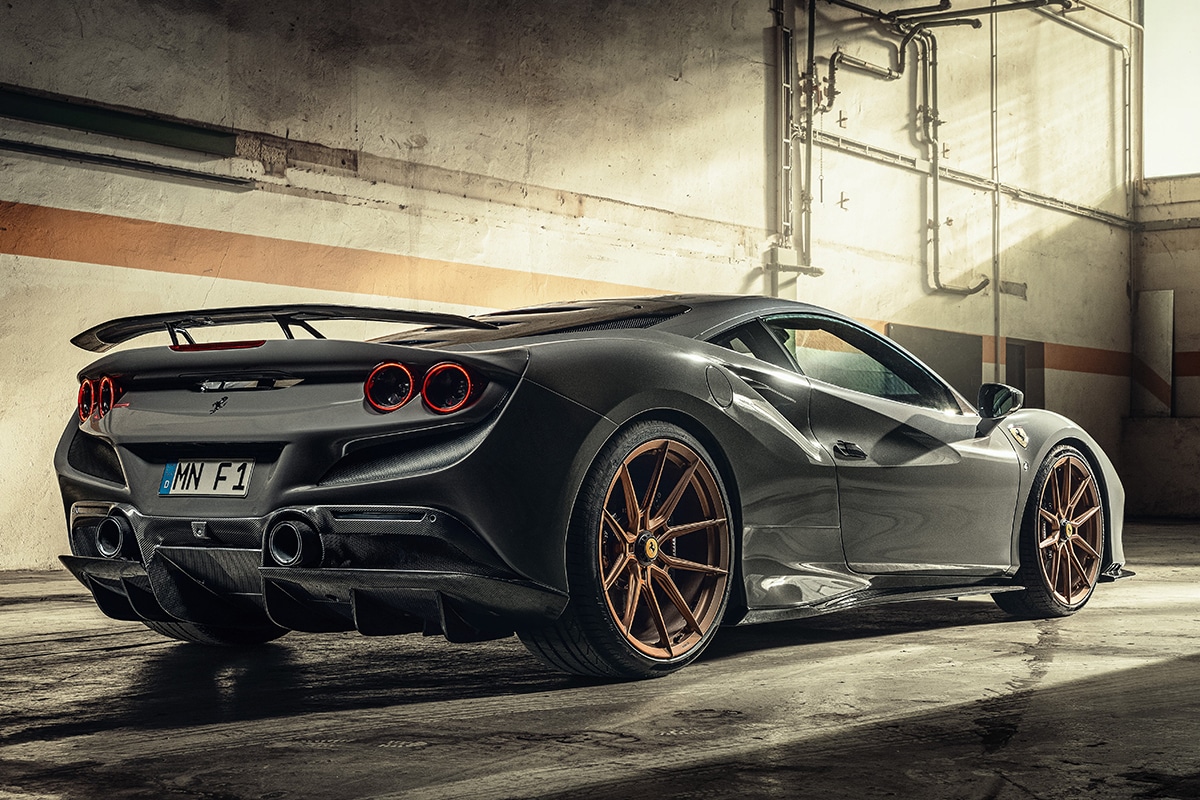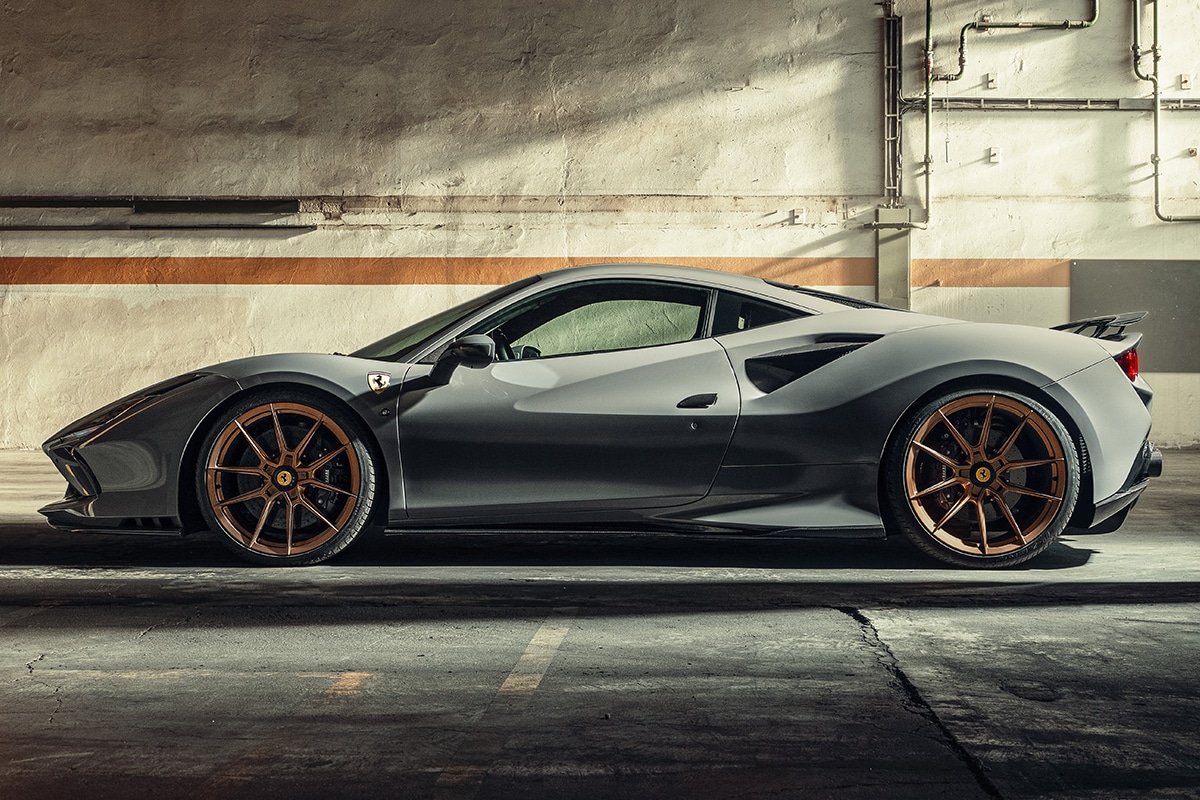 You'll also like:
Novitec 812 GTS Ferrari Takes a Classic to the Extreme
Jerry Seinfeld's $300,000 Porsche 911 GT3 RS is Up for Grabs
Niels van Roij Pays Homage to the Ferrari Breadvan