S-APEX Upgrades the Tesla Model S to What It Should Be
There are a lot of aftermarket accessories and performance upgrade companies out there, and with the new niche being created to serve Tesla vehicles, there are even more than ever before. One stands out in particular, however, and that is Unplugged Performance. The company just unveiled its latest upgrade package for the Model S—the S-APEX—and it takes the Tesla Model S to where it should have always been.
You'll also like:
Land Rover Defender Shows its Mettle in No Time to Die Promo
Audi E-tron GT Takes the Porsche Taycan Head On
bmw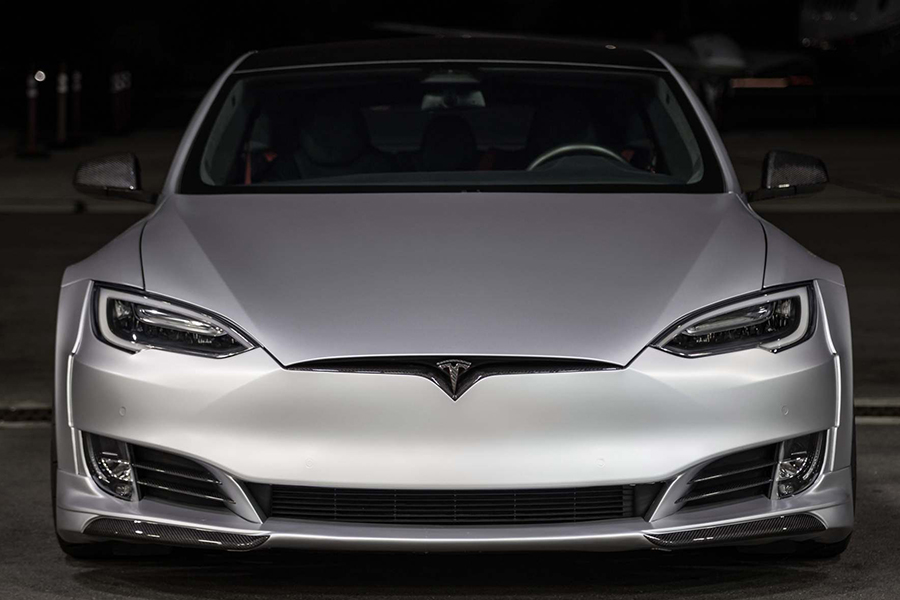 Built on the Model S P100D platform, the S-APEX program "extensively reworks the car into the ultimate expression of a Tesla Model S." Unplugged not only offers specific part upgrades and accessories, they also offer a full vehicle upgrade program. Of course, they have a bit of an inside track, being located just down the street from Tesla's headquarters. Those upgrades aren't just tack-ons, either. Unplugged works with each individual owner to identify exactly what that person wants for their car. The options include Unplugged's 19-piece prepreg carbon fibre body, racing suspension, upsized carbon-ceramic brakes, and ultra-light wheels. They also offer a completely bespoke interior.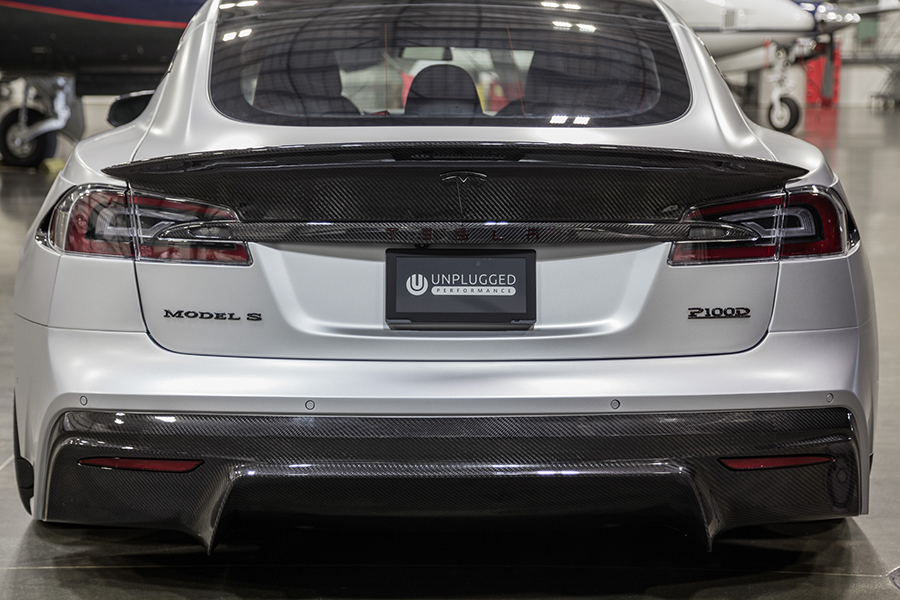 Unplugged's body conversion adds a total of 40 extra millimetres of width to each corner of the car, and each piece is integrated into the wider body using hand-sculpting to give the finished product a "seamless appearance." And to increase performance even further, Unplugged also installs tires that have an increased width as well as offering a range of ultra-light forged wheels.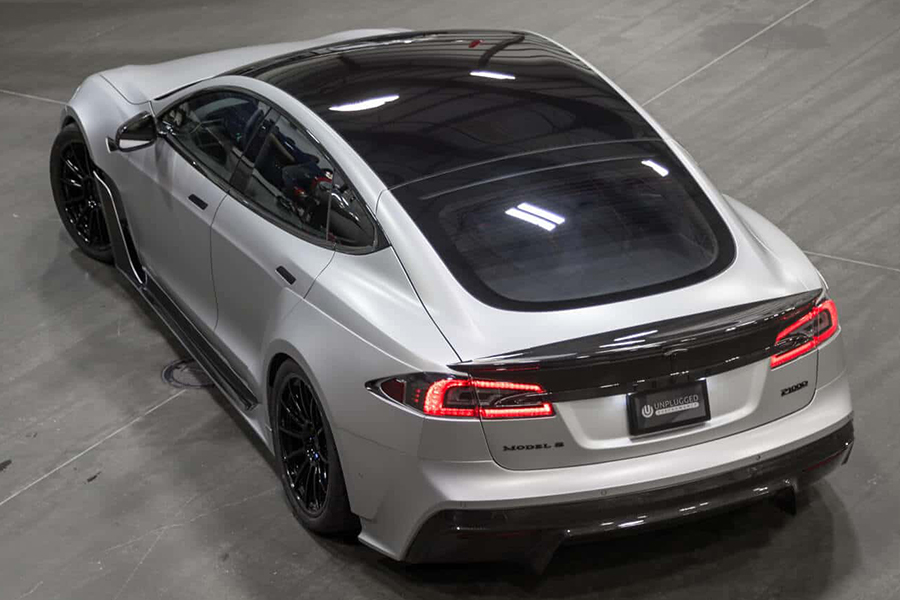 If you're looking to own a Tesla Model S, but what it to be the ultimate version, you can work directly with Unplugged Performance. They can source new Model S P100Ds directly from Tesla, or they can retrofit their products to existing P85D, P90D, and P100D cars. Everything that Unplugged offers is thoroughly tested to ensure that it doesn't interfere with any of Tesla's existing features. Excluding the price of the car, the program starts at $50,000.
---
Featured Video from Man of Many
---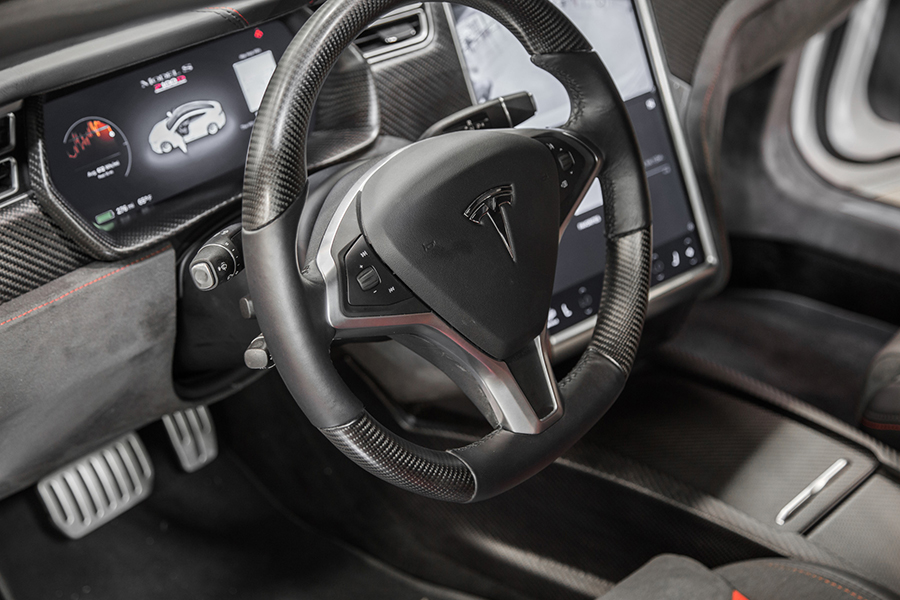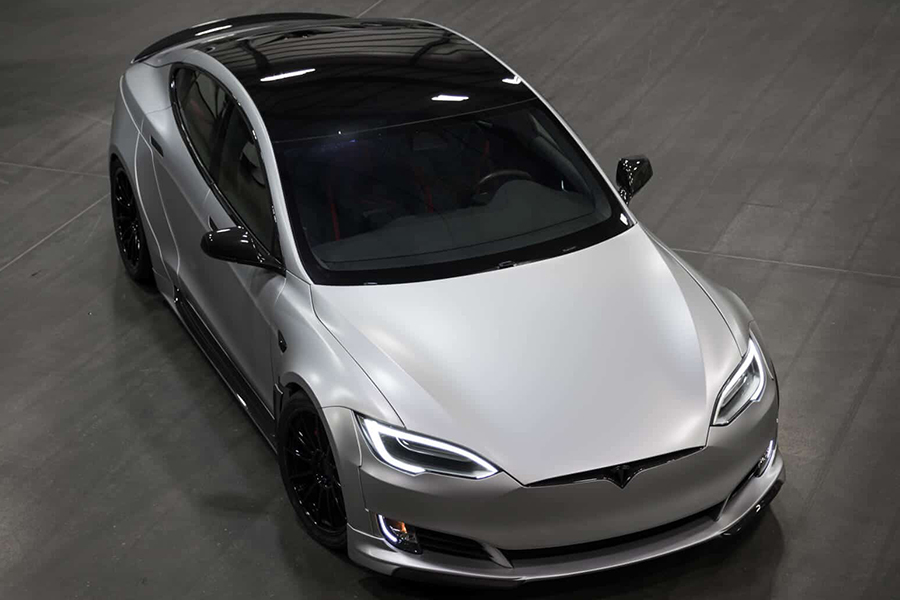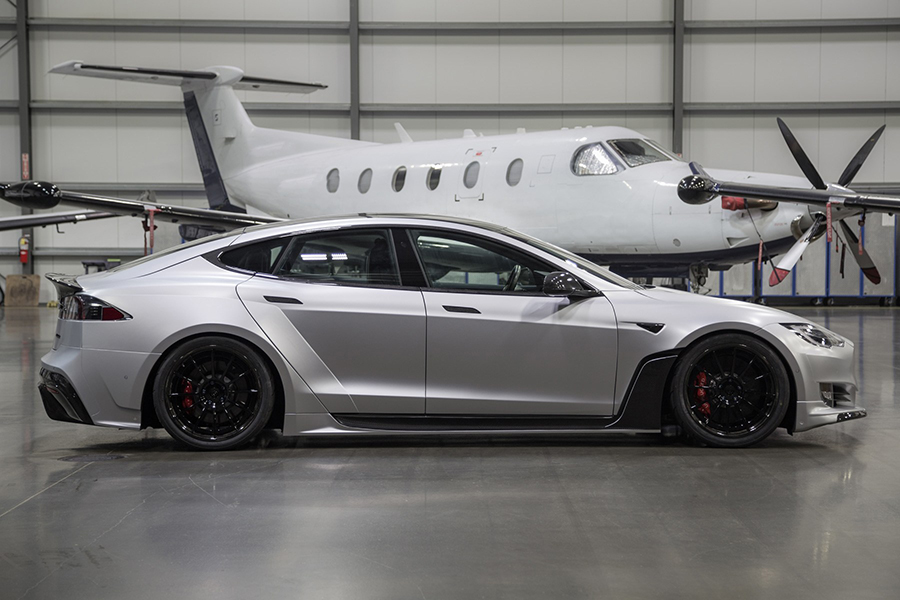 You'll also like:
Land Rover Defender Shows its Mettle in No Time to Die Promo
Commonwealth Classics' 1990 Land Rover Defender 110 Cops a Unique Upgrade
bmw
---
Featured Video from Man of Many